The ultimate list of Healthy Chicken Breast Recipes for dinner! No dull chicken breast dinners here- only easy recipes for weight loss. Most of these easy chicken breast recipes use only a few ingredients and can be made for two or a whole family in a crockpot, instant pot or on the stove!
Be sure to check out my tasty beef recipes for dinner recipe round up!
This post may contain affiliate links. As an Amazon Associate I earn from qualifying purchases at no cost to you. See my Affiliate Disclosure to read my policy and more about affiliate links.
Table of Contents
What meals can be made with chicken breast?
For gathering or family dinners you can prepare and serve chicken breast many ways including:
Crunchy garlic chicken.
Harissa-spiced chicken with bulgur wheat.
Chicken stroganoff.
Chicken pasta bake. .
Easy chicken fajitas.
Chicken Milanese.
Cajun chicken pasta.
Chicken skewers with broad bean hummus.
To get a complete list on what you can make with grilled chicken, click here.
How do you cook chicken breast without drying it out?
To start, brine your chicken in a mixture of water and a few tablespoons of salt for about 20 to 30 minutes. This will boost the natural flavor and moisture of the chicken breasts and will leave you with a super tender piece of meat. This is the one step that will really ensure your chicken won't be dry or tough.
What's the best way to cook chicken breast?
The best way to cook chicken breast its to first preheat oven to 425 degrees Fahrenheit. Cover sheet pan with parchment paper. Lay out seasoned chicken breasts on parchment. Roast in preheated oven for 13 to 18 minutes, until chicken is just cooked through.
Chicken wings are a popular option for keto meals because they are naturally high in fat and have zero grams of carb. But, without a variety of low carb recipes, you can end up eating the same flavors. This collection has some of the best crispy and saucy whole chicken wings recipes that are great whether you are following a keto low carb diet or not. Enjoy!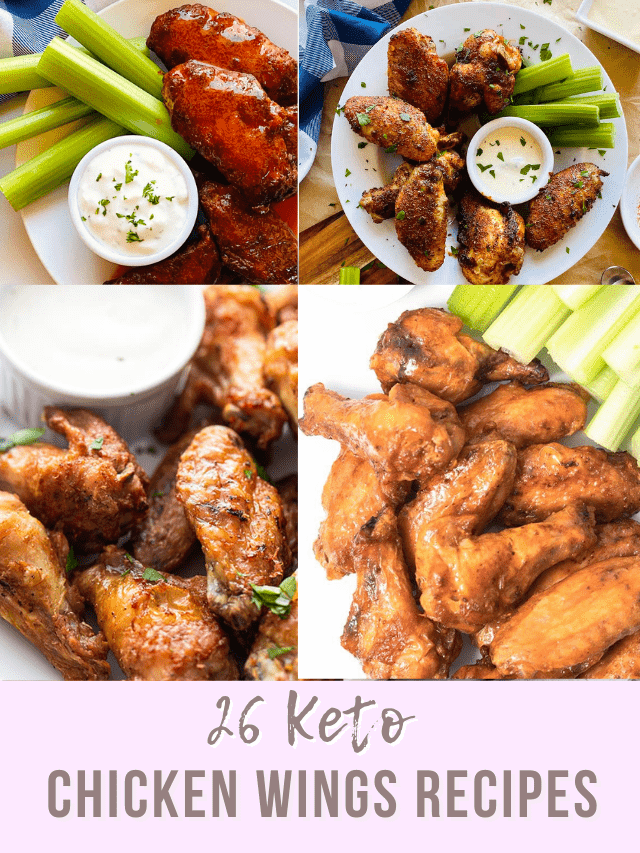 Healthy grilled chicken breast recipes for dinner!
Chicken breasts are convenient, but they can also be your mortal enemey in the kitchen. They have the potential to be taste amazing, but if you're not careful they can turn out disgustingly dry. Have no fear! I'm here to bring you healthy chicken breast recipes that will reignite your love for chicken breast!
Preserved lemon chicken is marinated with tangy yogurt creating a vibrant and full flavored recipe the entire family will love.
This delicious flavor Skillet Italian Chicken is a satisfying meal prepared in one pan for easy cleanup. You can't go wrong with this no-fuss dinner prepared in just 30 minutes!
Bring all the classic Greek flavors to your kitchen table with this easy and delicious Greek Chicken Marinade. Made with lemon juice, garlic, olive oil, and fresh herbs, this chicken marinade takes just minutes to whip together and calls for only a handful of fresh ingredients.
A lightened-up version of the classic dish. This is a very versatile dish, and you can easily swap the quinoa for lettuce or cauliflower rice. The zesty crema adds an additional flavor pop that the whole family will enjoy.
Easy recipe for the best thin sliced chicken breasts. Minimum preparation, simple seasoning, and only 15 minutes in the oven for the juiciest grilled chicken you can use for pasta, salads, sandwiches and so much more.
Chicken Milanese is a classic Italian dish that's super easy to make and comes together in about 45 minutes. A simple Cherry Tomato Salad with balsamic vinaigrette served over peppery arugula makes a bright side dish perfect to serve up during special occasions. All combine for a restaurant-quality combination!
You'll want this spicy and zesty recipe on the grill asap! Grilled Chili Lime Chicken that's a delicious healthy entree for your next bqq or cookout! It's gluten-free, paleo, and allergy-free; perfect for pleasing the crowd and awakening the taste buds!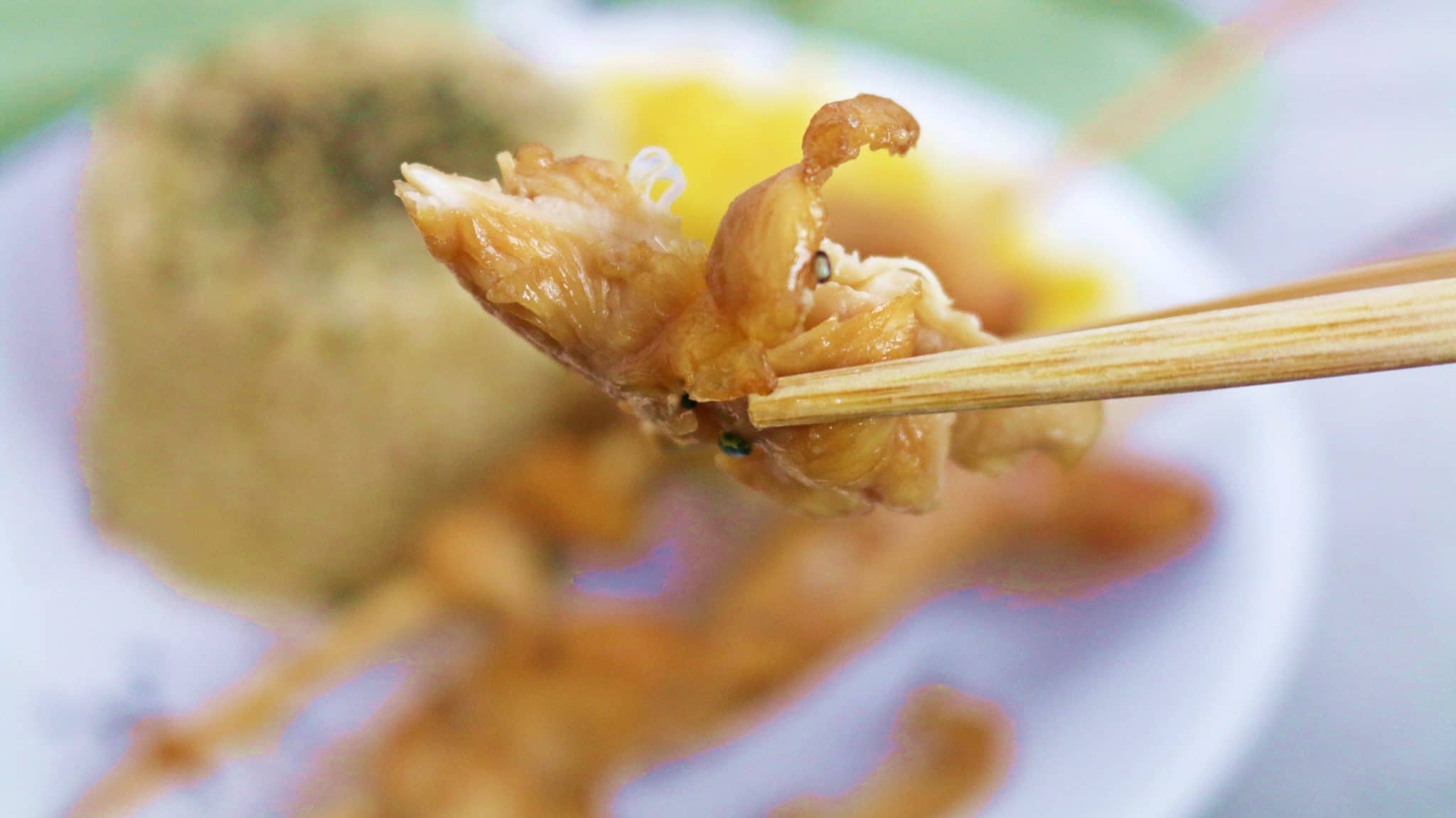 This Yakitori recipe is incredibly quick and easy to make, using just 5 simple pantry ingredients! It's a flavorful Japanese chicken dish that is perfect for weeknight dinners.
This honey lemon pepper chicken is so easy to make. With no cook time, it is a delicious and you just need a few simple ingredients!
These healthy buffalo chicken stuffed sweet potatoes are made in just 20 minutes with 5 ingredients. Packed with protein and little fat, this easy meal is sure to be a favourite in your home.
This one-pan dairy-free tuscan chicken skillet with orzo is an easy option for a weeknight meal or an impressive date night. Gluten-free orzo cooked with a homemade cashew cream and Italian spiced skinless chicken breasts make this a healthy and hearty meal for all to enjoy.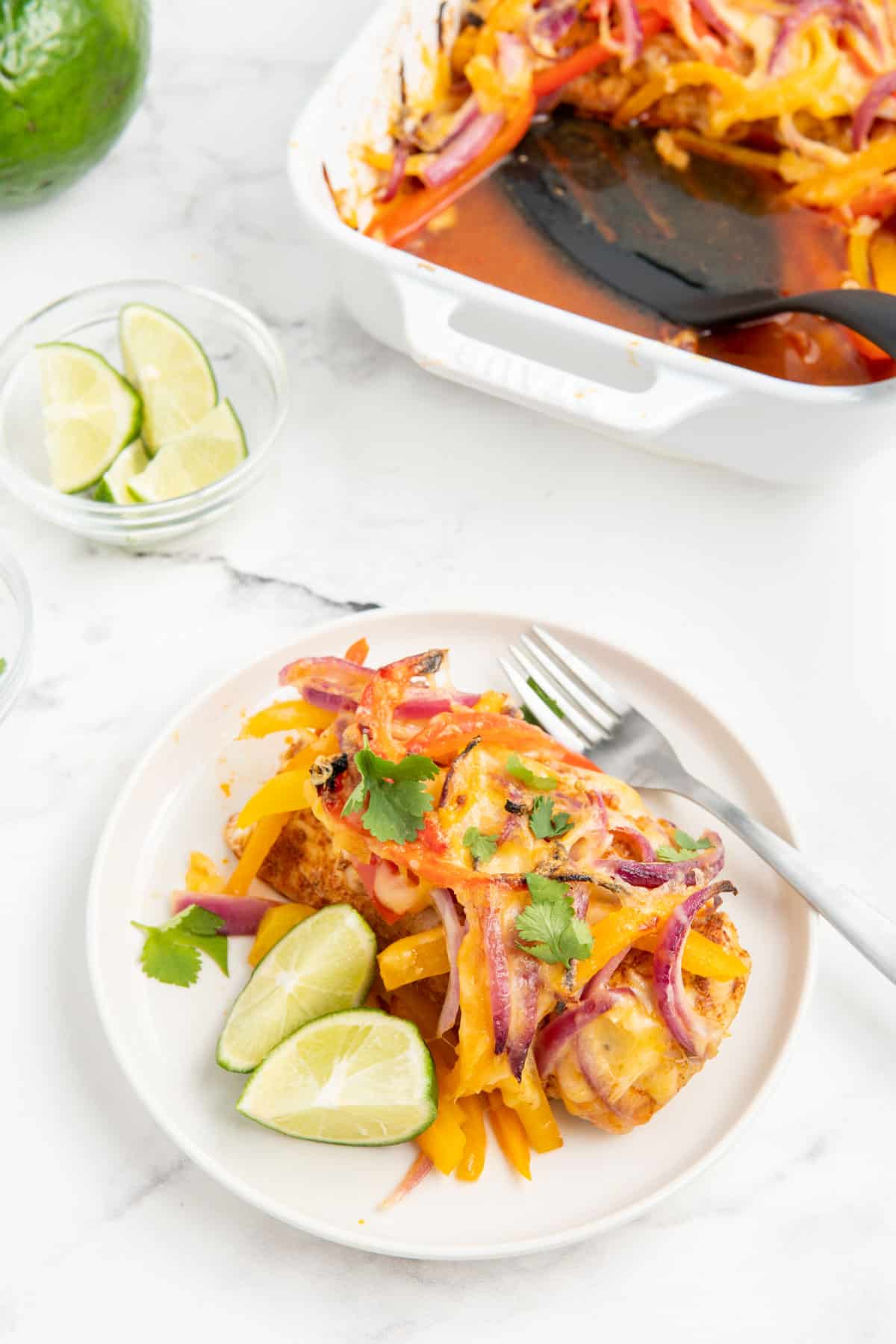 If you're looking for a delicious and nutritious dinner option, look no further than the low carb chicken fajita casserole. Made with freshly cooked boneless chicken breasts, onions, bell peppers, and a sizzling mix of spices, it's sure to tantalize your taste buds! To keep it low carb, simply omit the traditional flour tortillas or replace them with lettuce leaves or cheese wraps.
Caldo de Pollo, or Mexican Chicken Soup, is the best comfort food. No penicillin needed after you eat a small bowl of this delicious soulful goodness. Enjoy!
Create this restaurant quality chicken breast recipe at home. It is served with a savory pan gravy that is easy to make and tastes fantastic with mashed potatoes.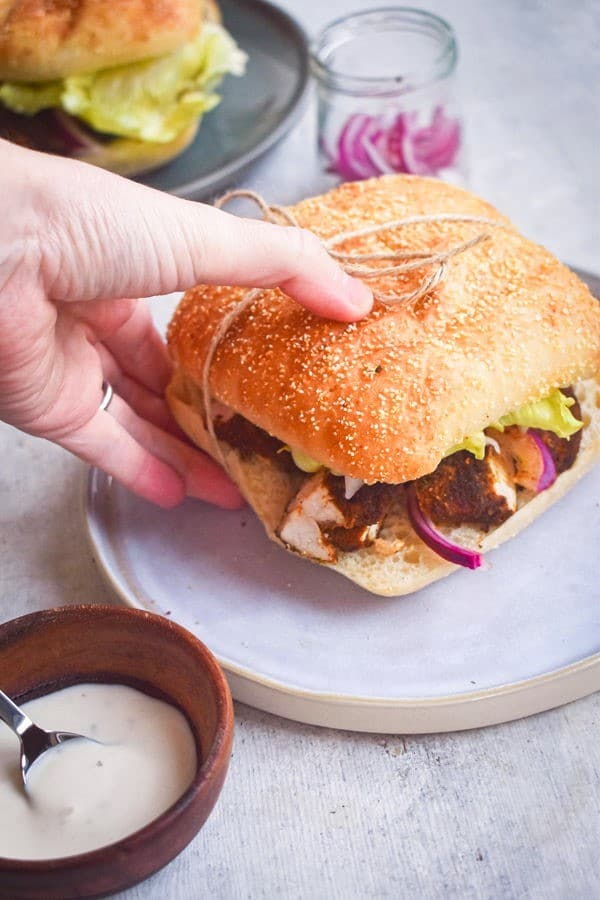 Enjoy the flavors of Cajun cuisine in the comforts of your home with this blackened chicken sandwich recipe.
Spicy buffalo sauce with cooling ranch dressing and blue cheese is a delicious combination!
This recipe for Baked Chicken with a sweet and smoky spice rub takes your weeknight chicken dish to a new flavor level. A mixture of spices, a little brown sugar, lime juice, and olive is all you need for this moist and juicy simple chicken baking dish.
With only ten minutes of prep time this slow cooker chicken teriyaki is the perfect weeknight dinner! Sweetened with honey you can use this teriyaki chicken on top of rice, spaghetti squash or create a simple chicken salad!
Sheet Pan Italian Chicken and Veggies – a one pan meal that is nutritious, flavorful, and ready in under 30 minutes! Juicy chunks of tender chicken breasts with veggies and a homemade Italian seasoning. Easily customizable and Whole30, Paleo, Gluten and Dairy Free.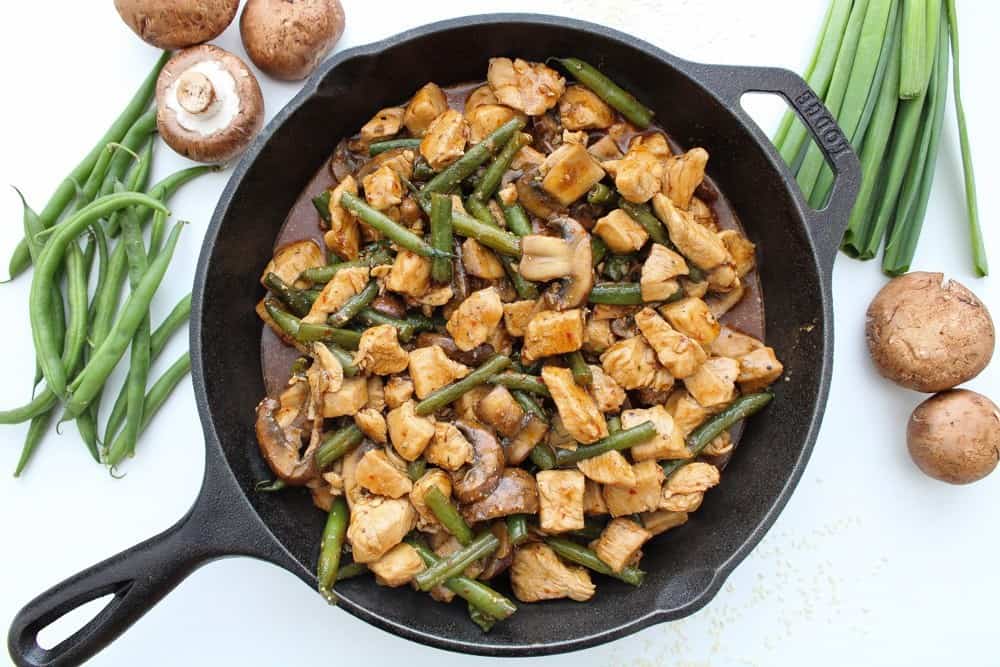 This Chicken Green Bean Mushroom Stir Fry is a great weeknight dinner option if you want to pull together a hugely flavorful, quick and easy dish. Also great for meal prep.
Poaching chicken in broth instead of water makes this creamy, chunky, vegetable loaded soup deeply savory.
Chicken Kabobs made in the oven are tender, juicy and full of flavor. They're simple to prepare – no grill required! – with just chunks of juicy chicken breasts, olive oil, garlic, fresh rosemary, salt and pepper. Put the kabobs in the oven and in 15 minutes you'll be serving dinner!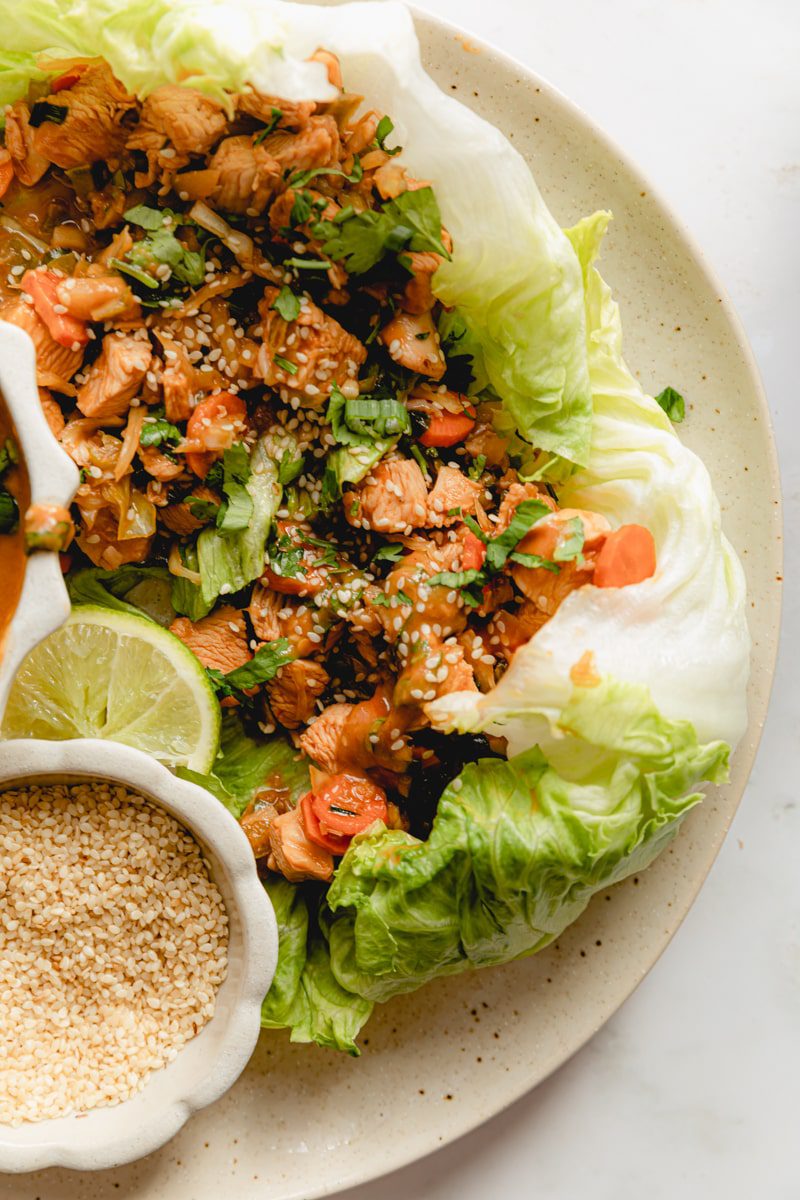 The Asian-inspired chicken lettuce wraps are craveable morsels of aromatic chicken loaded with fresh vegetables and a creamy peanut sauce on a bed of crunchy lettuce. These healthy chicken lettuce wraps are loaded with bold, delicious flavors that is the best way to make healthy eating taste great!
Get ready for some major comfort food. Lasagna Stuffed Chicken is packed with three cheeses and red sauce for the ultimate low carb chicken meal.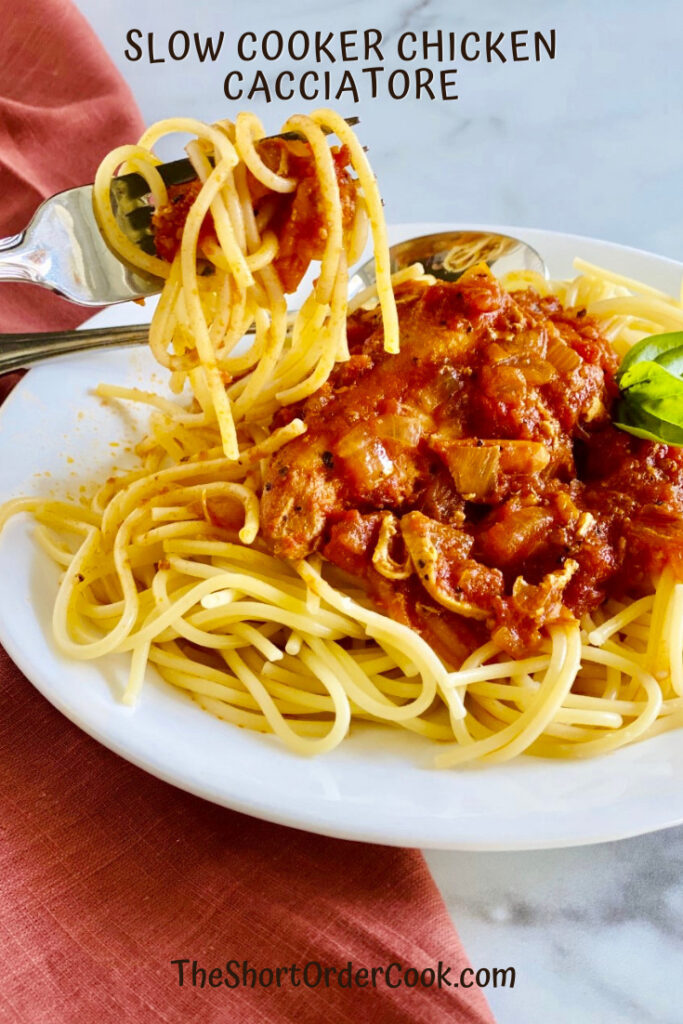 Chicken cacciatore is an easy slow cooker recipe that is hearty, tasty, and perfect for a weeknight dinner. This Crockpot cacciatore recipe is so easy and results in a rich tomato sauce packed with vegetables, lean meat chicken, and flavor.
Looking for more top-rated chicken breast recipes? Check out Peruvian Style Oven Chicken Kebobs and Gluten Free Chicken Soup Recipe !