Is Campbell's tomato soup gluten free?
Quick Answer: No Campbell's tomato soup is not gluten free. Campbell's tomato soup is not gluten free because it contains wheat flour in the recipe.
Make sure you check out my Is Tomato Soup Gluten Free Article!
Ingredients list for Campbells tomato soup!
Taken directly from the Campbell's website, the ingredients in their canned condensed tomato soup includes WATER, TOMATO PASTE, SUGARS (GLUCOSE-FRUCTOSE), WHEAT FLOUR, SALT, SOYBEAN OR CANOLA OIL, CITRIC ACID, FLAVOUR (CONTAINS CELERY, GARLIC), SPICE EXTRACTS.
Copycat Campbells tomato soup gluten free recipes!
Here are some tasty copycat Campbell's tomato soup recipes that are completely gluten-free.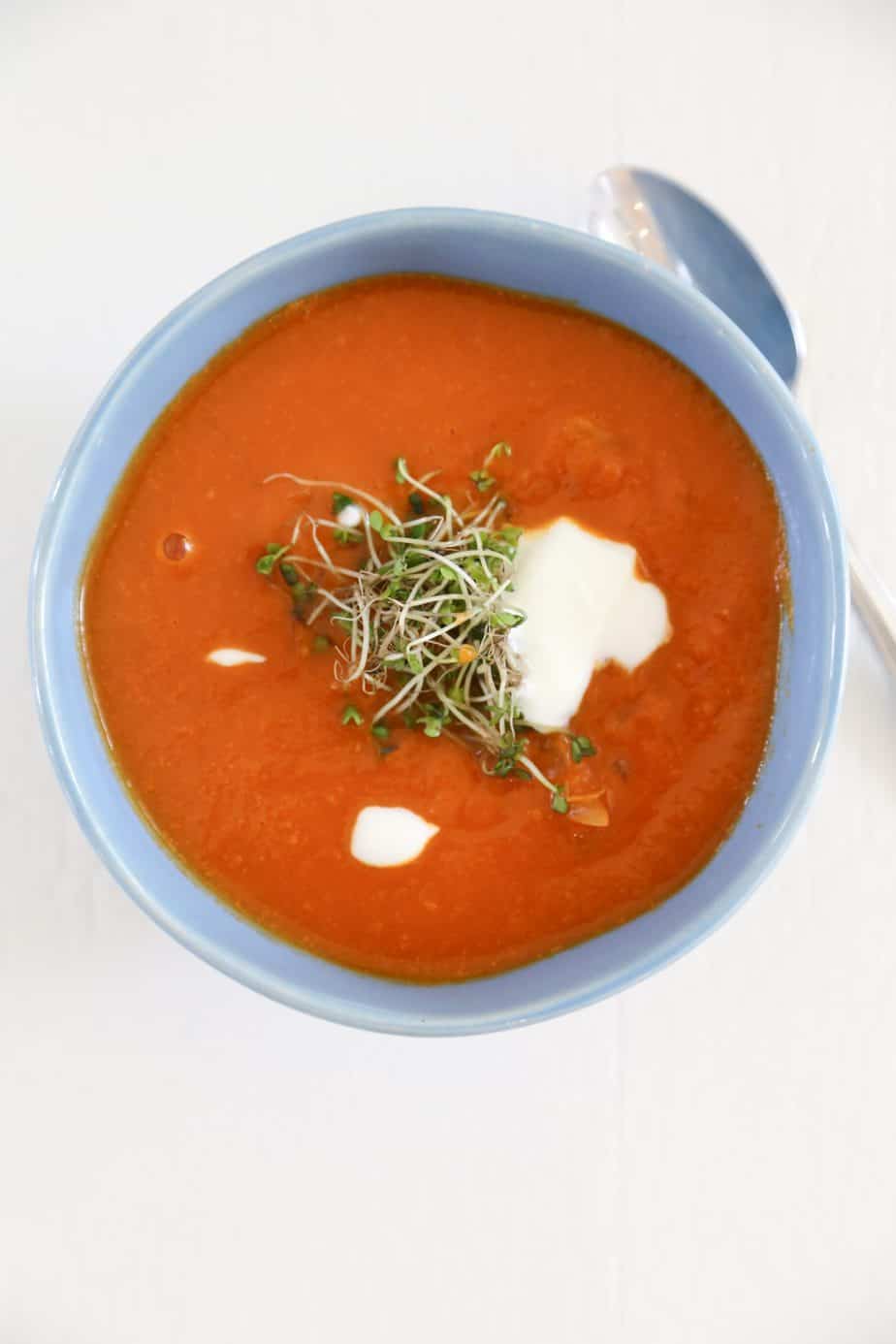 This Gluten Free Tomato Soup is creamy delicious and a little spicy. It's also vegan and dairy free and the perfect Campebell's tomato soup alternative if you are on a gluten-free diet.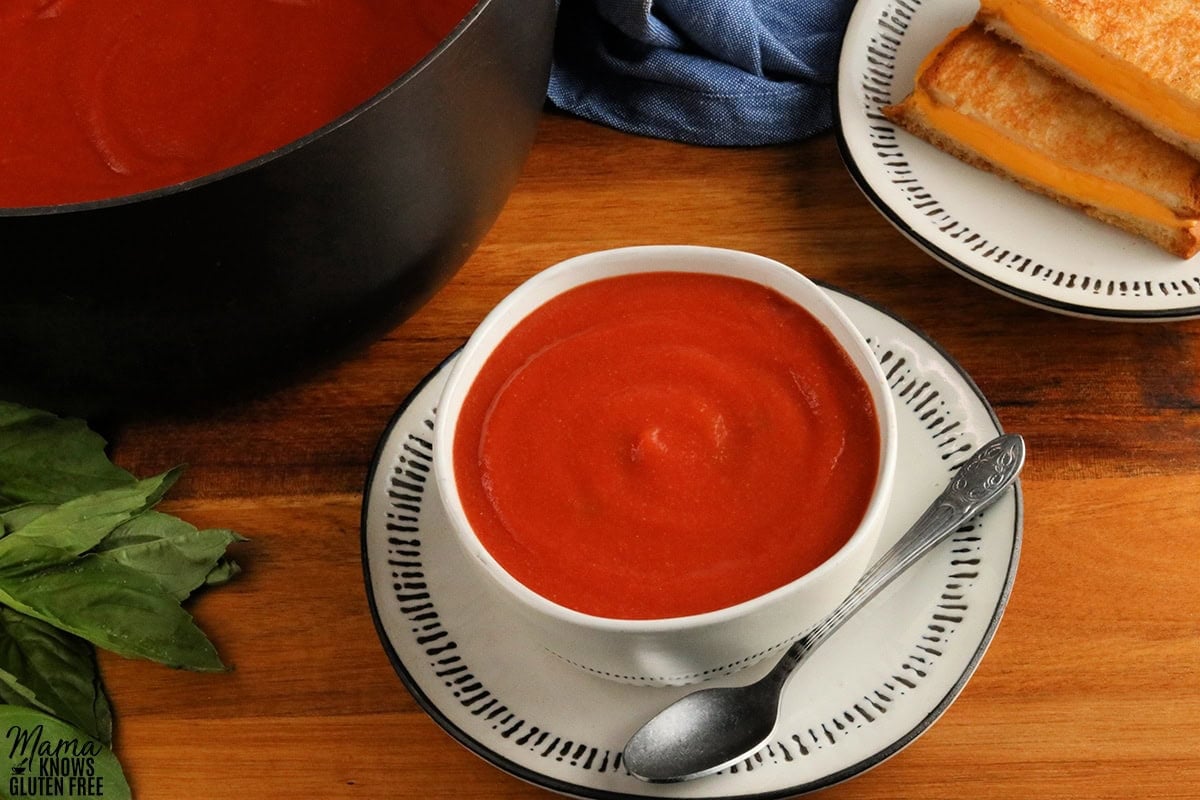 An easy recipe for gluten-free tomato soup. This soup is made with only a few simple ingredients. The recipe tastes just like Campbell's tomato soup but better !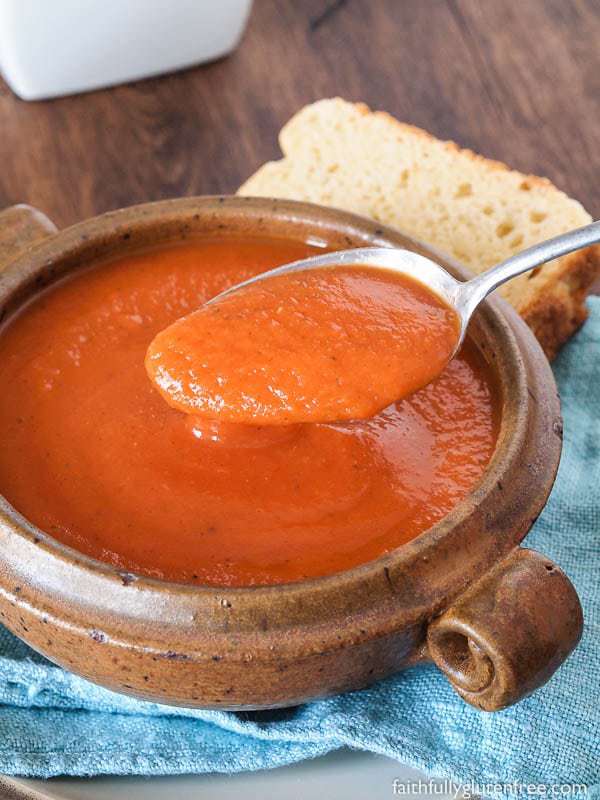 This Creamy Gluten Free and Dairy Free Tomato Soup is the perfect comfort food for those nights you need a quick meal.
This gluten free, dairy free Tomato Soup tastes fresh-from-the-garden but is almost as easy to make as the prepared Campbell's tomato soup from a can! Enjoy your delicious hot soup in under half an hour!
The best tomato soup you will ever have it also the easiest, relying on a slow roast with garlic, ginger, and herbs.
Don't forget to check out my Is Tomato Soup Easy To Digest Article!
Other soup articles to check out!
Other gluten free articles to check out!
Campbells tomato soup gf google web story!