25 Keto air fryer recipes that are perfect for your summer bbq!
Here is a round up of 25 of the best keto air fryer recipes. Low-carb/keto eating is more than a diet, its a way of life. These keto air fryer recipes will help you get started or stay on track. All of these keto air fryer recipes are perfect to cook up for your summer cook outs.
Are air fryers good for low-carb diets?
Absolutely! Air fryers are great option for low-carb diets for a variety of reasons.
Flexible. The power of the air fryer can transform anything! From a whole chicken, salmon, to healthy vegetables, and more!
Turn different recipes low carb. You can easily turn non low-carb recipes with breading into tasty low carb air fryer recipes by replaces breadcrumbs with pork rinds.
Fewer calories. While oil does not contain carbs, eliminating an abundance of oil can save you money.
Saves you time in the kitchen. Cooking in an air fryer takes about half the time less than cooking in an oven.
What should you not put in an air fryer?
While many foods can go in an air fryer, here are a few foods that can't.
Battered foods
Fresh greens
Whole roasts
Raw grains
Hamburgers
Toast
Popcorn
Can you put aluminum foil in an air fryer?
Parchment paper, while not as easy to utilize like aluminum foil, should be your first choice when cooking these keto air fryer recipes. This is because parchment paper is not a reactive material. Parchment paper is also less likely to stick to food the way foil can. Other than that, aluminum foil is great to use in the air fryer.
Let me know in the comments if you give one of these keto air fryer recipes a try!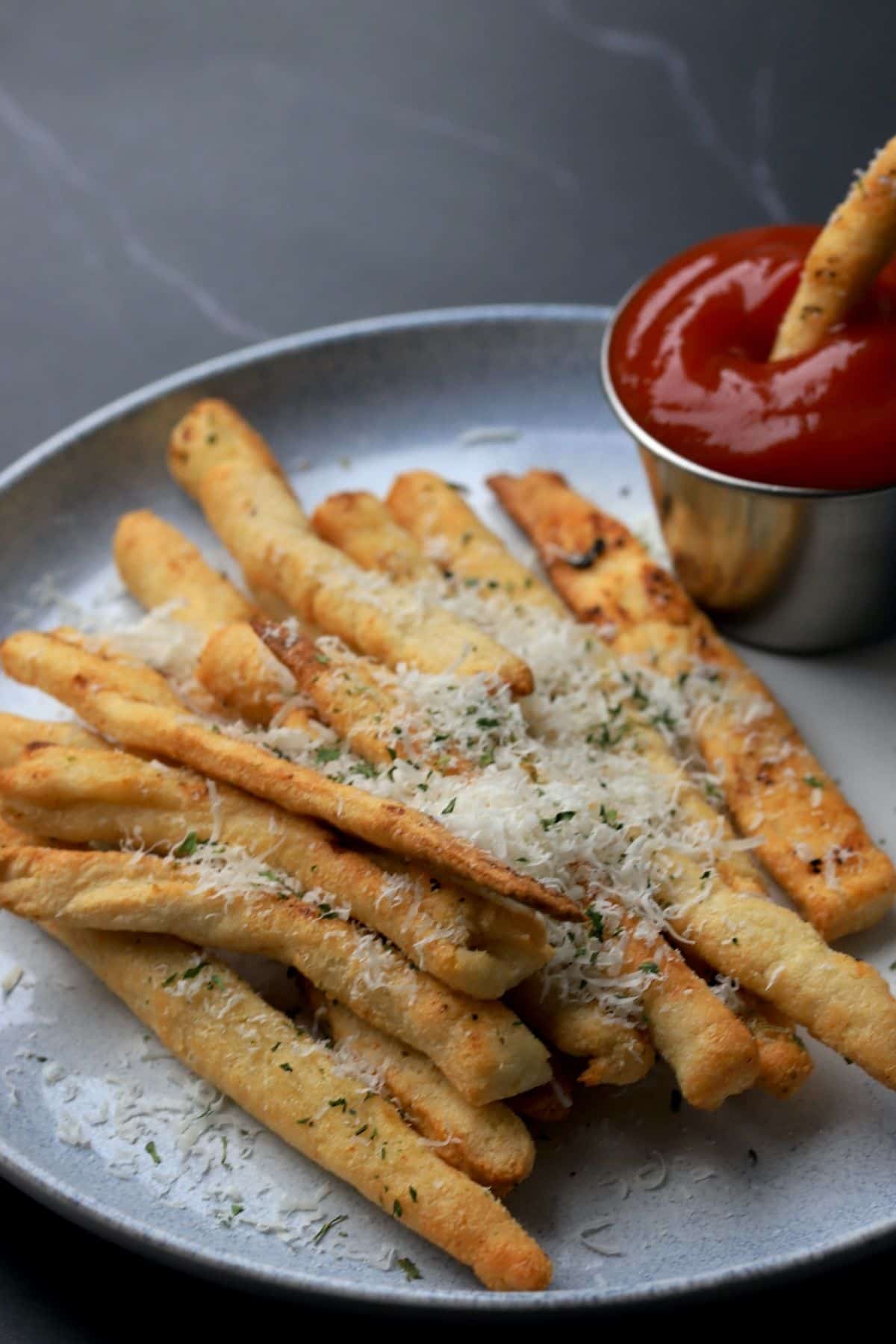 Crispy low carb keto fries made in the air fryer with a garlic parmesan cheese twist. This healthy air fryer recipe is a great alternative to traditional fast food French fries.
Say goodbye to soggy green beans with this simple recipe. One of the easiest side dishes to make these Air Fryer Green Beans are bursting with delicious flavors. They are sure to become one of your favorite keto air fryer recipes.
How to cook a whole cauliflower in the air fryer! Air-frying these low-carb veggies makes an easy dinner for any night of the week.
Easy to make, these Crispy Garlic Croutons are one of the best keto air fryer recipes. They are a great thing to substitute for store bought croutons. Crunchy homemade croutons are a great option to top your salad or bowl of soup.
These amazing no-bread Italian keto meatballs are perfect for anyone that is on a low-carb diet. With a parade made of almond flour and gelatin, these meatballs become tender and moist, and will become a staple in your air fryer meals arsenal. This recipe works for your air fryer or slow cooker.
The best way to cook spaghetti squash in less time is in the air fryer. The boring-looking squash converts into crispy food that is a perfect weeknight dinner option. I love the ease and connivence compared to other low carb air fryer recipes. It is the quickest and most efficient way to cook spaghetti squash.
Crispy air fryer Brussels sprouts are super tasty! They turn out to have crispy skin on the inside and out. Use your favorite spice to one of the best keto foods and you'll have the best dinner air fryer keto recipes you'll make again and again.
Delicious and juicy air fryer salmon is one of the best keto recipes to make if you are on a ketogenic diet. The lemon caper sauce is bright and tangy, and cuts through the richness of the salmon. It pairs perfectly with cauliflower rice or ditch the lemon caper sauce for a single layer of marinara sauce.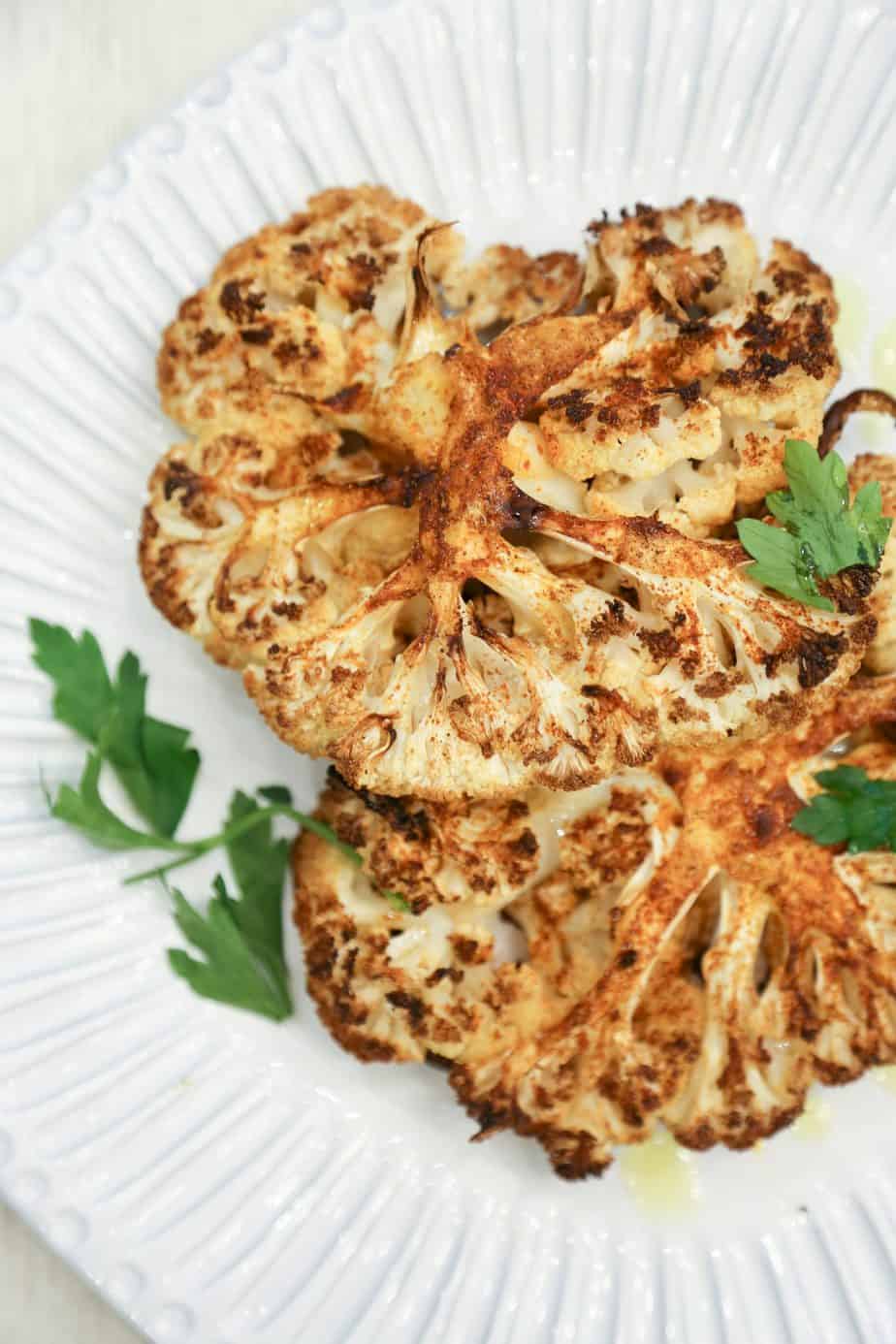 Air fryer cauliflower steaks with smokey sweet spices is one of those main dishes you will want to make again and again. It is one of those easy keto air fryer recipes that are sure to become a kitchen staple.
Air Fryer Shishito Peppers char up with crunchy blistered skins for so much delicious flavors. In minutes you have one of the best party appetizers. For a sweet, spicy and smoky bite there is nothing more delicious than air frying these peppers.
Broccolini is crispy thanks to the power of the air fryer. It is all dressed up with fresh lemon and cheese (such as parmesan cheese or mozzarella cheese). This low carb air fryer recipe is savory, salty, and bright with a punch of citrus. You'll love this Italian-inspired fresh foods vegetable side dish or appetizer.
Crispy air fryer keto radishes are the low-carb answer to those on a low carb diet. Pair with chicken breasts, you have the perfect weeknight meal.
Make these easy air fryer salmon recipe with two different spice rubs. Learn how to season salmon for the air fryer to make the most tender, flaky salmon fillets with delicious flavor in just minutes. This dish is ideal for anyone on a keto diet looking for a busy weeknight meal.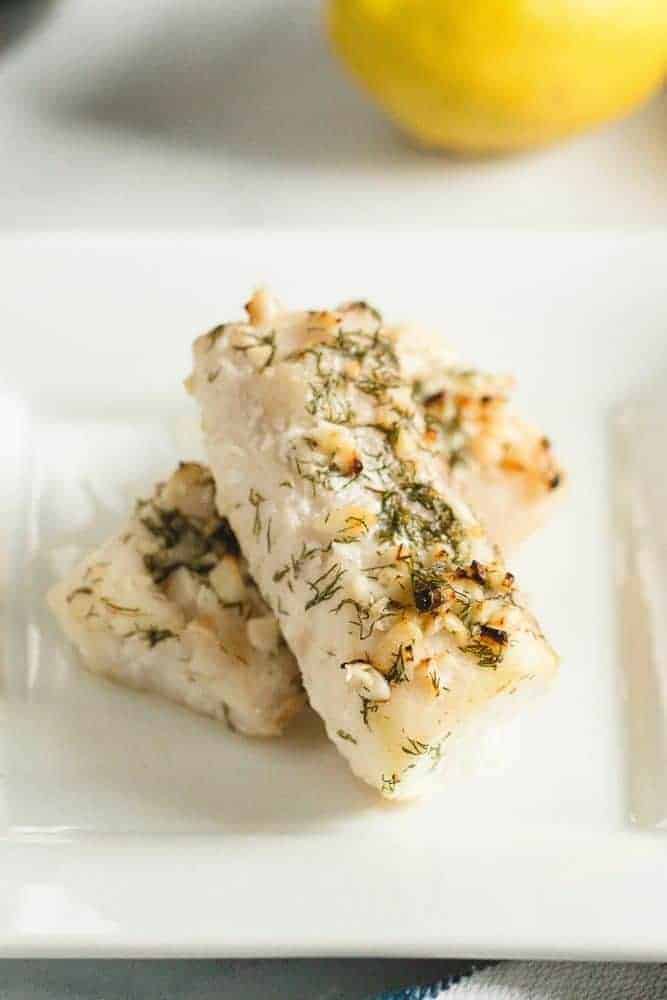 Delicious air fryer cod is coated in lemon juice and dill for a fresh low-carb dinner. Its a unique and great keto air fryer recipe.
Low carb air fryer coconut shrimp are such a treat-they're crispy, coconutty, and yummy when served with a spicy-sweet chili sauce. These keto air fryer shrimp make a great meal or party appetizer.
This Air Fryer Filet Mignon is classy, delicious, and juicy. It will be on your list of easy air fryer recipes. You only need 10 minutes to cook this lip-smacking main course. Serve with your favorite sides, and you have a meal fit for a king!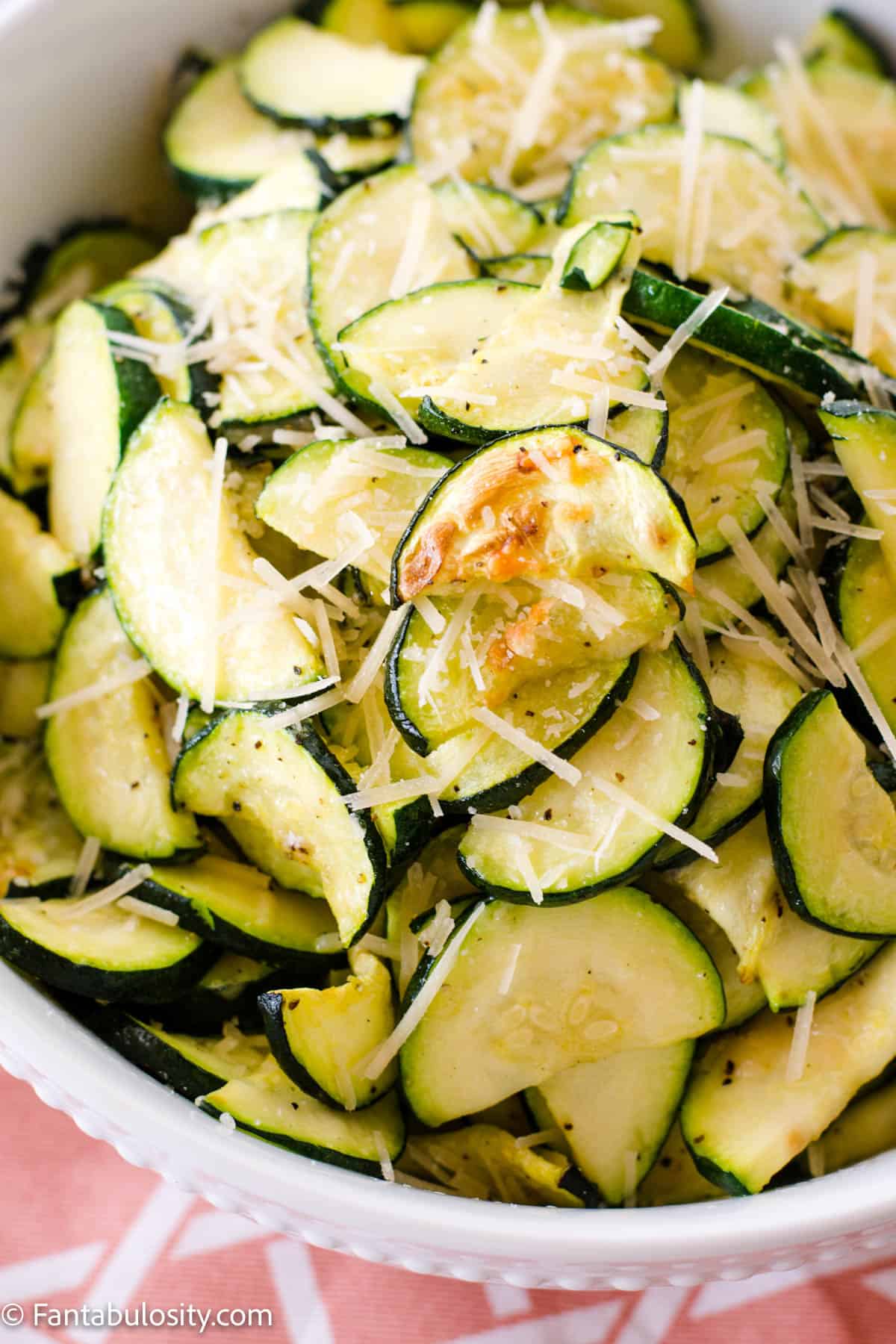 Air Fryer Zucchini: An easy (and keto) recipe without breading that is the perfect side dish zucchini fries to serve with dinner !
Frozen sweet potato fries in the air fryer is such a super simple keto air fryer recipe. Enjoy perfectly crispy fries that taste like traditional French fries in a matter of minutes.
Crunchy, healthy, and full of umami, these Air Fryer Kale Chips are an abundance of nutrients. Each batch takes less than 20 minutes to air-fry up and just requires a mixing bowl, rubber spatula, the air fryer, and hot air! Make this delicious appetizer, snack, or healthy side dish today.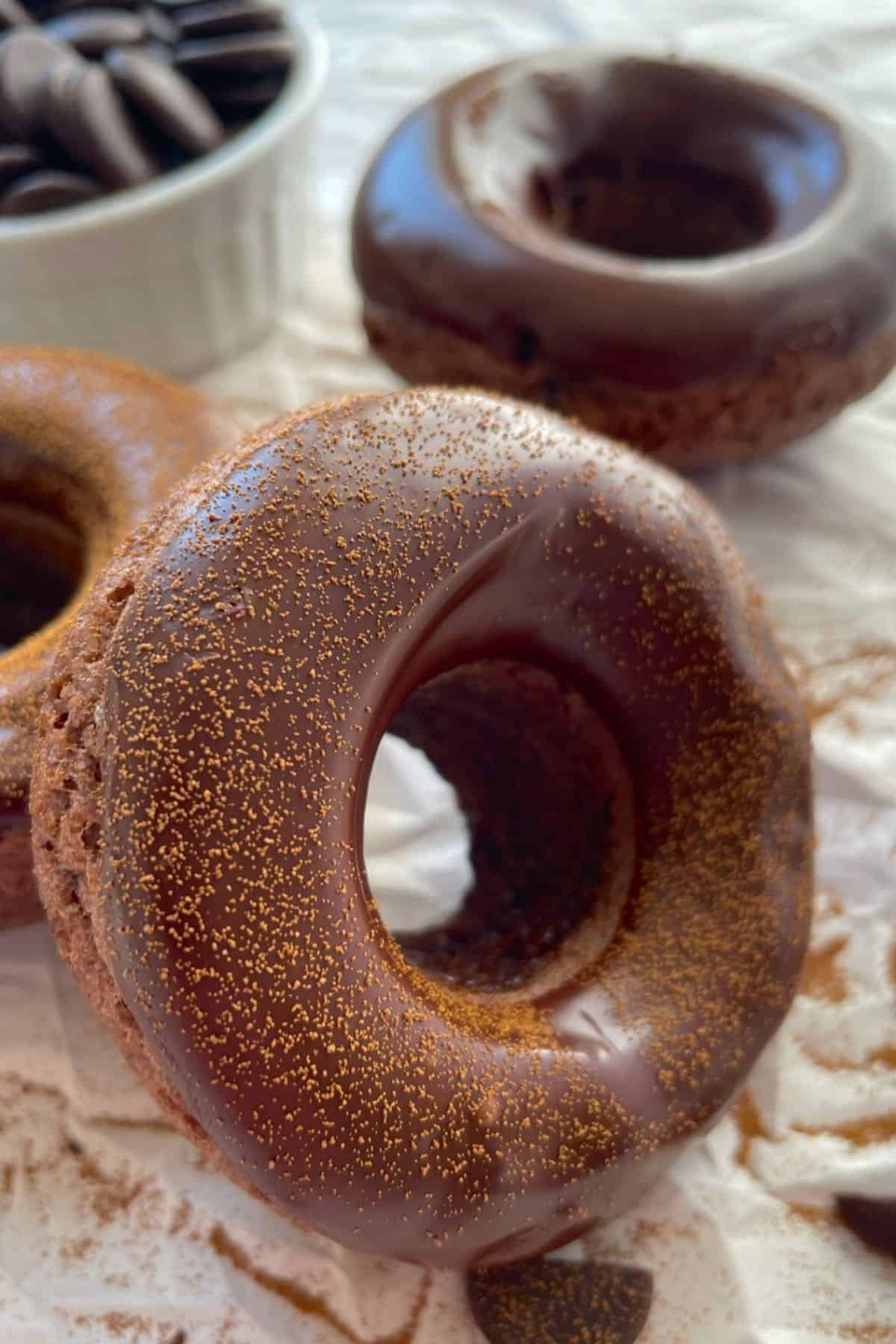 Delicious Sugar Free Air Fryer Chocolate Donuts are made in the air fryer and dipped in a sugar free chocolate glaze. A perfect diabetic friendly dessert or treat for someone craving chocolate chip cookies yet watching their carbs.
These Halloumi cheese fries are easy and quick. Halloumi cheese is a middle eastern cheese that fries up perfect in the air fryer.
This Air Fryer Beyond Burger is easy to prepare and ready in just 10 minutes! It's tender, smoky, and full of flavor one every bite. Vegan, keto-friendly, gluten-free!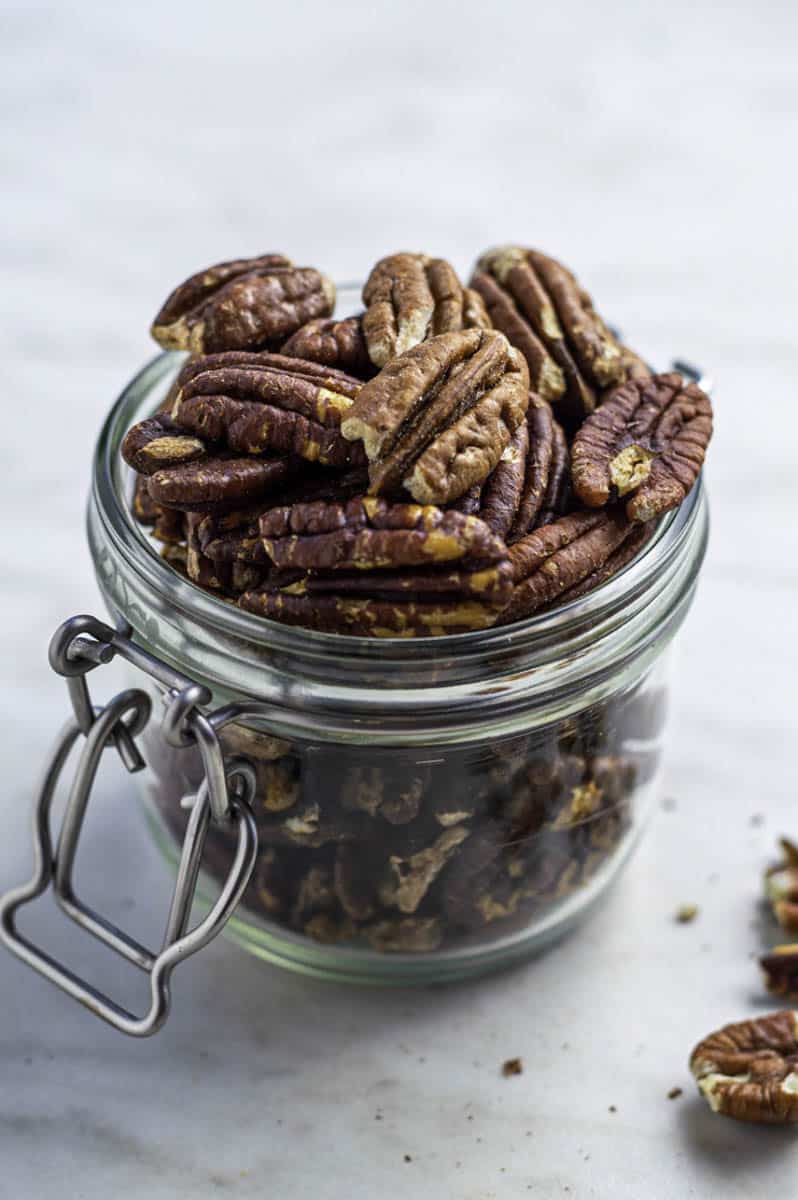 Air Fryer Roasted Pecans are quick and easy to make and ready in less than 10 minutes! Its a perfect addition soups, smoothie bowls, salads, and they also make a great snack on their own!
These air fryer mushrooms are juicy, tender, and packed with flavors. A portobello mushroom side dish that everybody will love!
Tender fish marinated in a classic Indian tandoori masala and crisped to perfection in an air fryer. Enjoy this low-carb dish with a side of cilantro chutney!
Other Recipe Round Ups You Should Check Out!
You can find the google web stories for this post here! And here! And here!