Free Self-Care Techniques To Survive While Sheltering In Place
Here I would like to share with you my free self care techniques to use while sheltering in place. If you are sheltering in place and cut off from your usual self care practices my knowledge as a healer can help!
As a mother and nutritionist, suddenly at home with a toddler and out of work, my emotions ran the gamut, from denial, to disbelief, then to anxiety and depression. Although I realize how lucky I am to have a home and healthy family. COVID-19 hijacked my life.
Within days, life had warped into a world of social distancing, business shutdowns, and illness. It feels like we are living in a war zone, but the enemy is invisible and we are all in it together. We are also at war within ourselves; everyone I speak to is depressed, anxious, or afraid.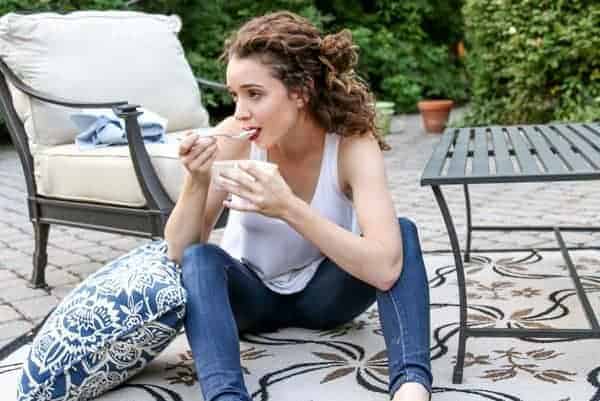 I called my friend and she said to me, "It is what it is, you have to accept your new reality." She was right. Feeling anxious wasn't going to get me anywhere, but thinking of how I could make each day bearable would. Focusing on self-care is more important now than ever before.
Ways to apply self-care for FREE right At Home
The economic repercussions of this pandemic transcends all demographics. Almost everyone is poorer today than they were two weeks ago. Trips to the gym, massages, therapy sessions and expensive online workout streaming services are extravagances that have become un-affordable or down right inaccessible for many people.
If you are not emotionally and physically healthy, how can you help your family? The funniest memes on social media are of parents drinking alcohol while hiding from their kids. Instead of locking yourself in a closet, here are some free self care rituals you can do at home…
Detox Baths and Other Types of Aqua-therapy for Self-Care
Aqua therapy has been proven to relax tired muscles and sooth ragged nerves. If you have a tub then take a detox bath by pouring 1 liter of hydrogen peroxide and four cups of epsom salt in the hottest water you can stand for twenty minutes. This will not only detoxify you, but the extra oxygen in the hydrogen peroxide will oxygenate your blood – that's free ozone therapy, which has been proven to help your immune system, viruses do not survive well in oxygen rich environments.
Grounding – Tap Into the Earth's Scientifically Proven Healing Ability
For those with outdoor space, be it a yard or park, take off your shoes and walk or lay down. This practice is called grounding and has been proven through a series of small studies to help improve a number of conditions including chronic fatigue, pain, anxiety, and depression. Test results have shown a reduction in inflammatory biomarkers suggesting that grounding strengthens your immune system. This is a simple and effective method of self-care
Write it Down
Journaling is commonly used by therapists to treat patients suffering with emotional disorders. Feeling anxious or scared? Write it down. It's better than keeping it all in your head. Every night I write a list of my thoughts and tasks in my Iphones reminders to help me feel more grounded and prepared for the next day.
Learn Something New
If there is anything you have ever wanted to learn how to do, you can find plenty of experts on YouTube providing free step by step guides. I've decided to teach myself how to file-fold my clothes, a clothing drawer organization technique popularized by "The Life-Changing Magic of Tidying Up". You can even teach yourself the foundations of a new language with online tutorials. Refocusing negative energy on learning a new skill is a beneficial way to apply self-care that will help you when the world turns busy again.
Intro to Myofascial Release
Try self administered myofascial release to relieve tight and achy muscles. Foam Rollers are usually used for this process, but you can use a frozen water bottle instead or a broom stick as a dowel to roll out tight muscles. While a lacrosse ball is recommended, any ball will do. Spending twenty minutes stretching and foam-rolling will loosen up your tight fascia and sore muscles.
Yoga Nidra For Ultimate Relaxation
Yoga Nidra is a little known yoga practice that guides you to the point of relaxation when you are about to fall asleep, but allows your mind to remain lucid. As you fall asleep your brain waves slow down; Yoga Nidra allows you to meditate in space right between falling asleep and waking up. Dr. Richard Miller provides a wonderful free practice on youtube. This type of yoga helped me deal with severe anxiety after my daughter was born.
Eat Well While Sheltering In Place
Just because you're sheltering in place doesn't mean you should binge on big bags of potato chips. Focus on taking your new found time to create healthful meals. You'll feel better in the long run if you do! Click here for recipe ideas. Even though you cannot get to the store as often as you normally would. Doesn't mean that you shouldn't stock up on healthy long lasting produce. In my latest recipe post I share my top produce picks that last for months! Check out my grocery shopping guide for sheltering in place.
Although I'm anxious, I'm trying to remain present with my daughter and appreciate the extra time we get to spend together. Some days are harder than others; these practices have helped me cope. I hope they can do the same for you. We are lucky to have so many free resources available online. I know that utilizing these tools are going to help carry me through this difficult time, and that I can fall back on them once the world turns busy again.
If you want to hear more about my programs or have any questions please check out my free webinar or reach out to book a call with me. Please join my Facebook group. Like Eating Work's Facebook page. For daily inspiration find me on instagram at @eatingworks
For More Information Check Out These Articles