Have you ever tried Just Egg? It's not actually made from real eggs. Instead, its primary ingredient is mung beans, which create a light and fluffy egg texture! You can use it in any recipe that calls for whole eggs! Here are 11 of my favorite Just Egg Recipes!
What can I use Just Egg for?
Just Egg liquid is extremely versatile. In addition to making recipes like cookies, cakes, muffins, and breads, Just Egg liquid also works great as a binder when making vegan meatloaf, meatballs, and even burgers. You can also use it to make vegan breakfast recipes like tacos, vegan buttermilk waffles, vegan eggs Benedict, and a vegan breakfast scramble.
What ingredients are in Just Egg?
Just Egg resembles real liquid eggs with its golden color. The product's ingredients include: water, mung bean protein isolate and canola oil, plus a variety of spices, natural flavors and thickeners to yield an egg-like texture. (Mung beans are a legume.) A 3-tablespoon serving of Just Egg equals one chicken egg.
What chemicals are in Just Egg?
Ingredients, Just Egg​​: Water, mung bean protein isolate, expeller-pressed canola oil, contains less than 2% of calcium citrate, enzyme, gellan gum, natural carrot extractives (color), natural flavors, natural turmeric extractives (color), onion puree, salt, soy lecithin, sugar, tetrasodium pyrophosphate, preservative.
Why is Just Egg technically not vegan?
Just Egg is a plant-based eggs substitute made entirely from plants, therefore it's technically vegan. However, the company hasn't labeled their product as being vegan, despite not containing animal products.
Is Just Egg highly processed?
Just Egg is a highly processed food product because of the mung bean protein isolate.
Is Just Egg gluten-free and safe for celiacs?
According to their full ingredient list JUST Egg is non-GMO, egg-free, gluten-free, and contains 5 grams of protein per serving. However one of their products, Just Egg Bites, is not gluten-free.
Just Egg Recipes
These 11 Vegan JUST egg recipes are perfect for your plant-based diet. Try some of your favorite classics made without whole eggs, like French Toast and chocolate chip cookies. Most of these favorite just egg recipes are healthy and taste like the real deal.
This vegan frittata with JUST Egg is full of flavor and packed with plant-based protein. Its an easy vegan breakfast or brunch. No one will even believe it uses an egg replacer, dairy-free and gluten-free.
We are dishing up all our tricks in order to make the best just egg omelette. This vegan omelette is tender, fluffy and full of flavor! You'll love making these for the whole family again and again!
This authentic Jamaican Vegan Bread Pudding is full of flavor and perfectly sweet. This plant-based alternative made with vegan egg substitutes are the most deliciously soft and tender bread pieces mixed with a vegan custard.
This Just Egg french toast recipe takes 6 mins to make and perfect for those with egg allergies who miss eating the real thing. This french toast is so easy to prepare with liquid just egg and makes delicious french toast in minutes!
This easy vegan quiche recipe is easy to make, tastes delicious, and one of the best just egg recipes. With a simple meal prep, they are a healthy way to start your day if you eat a vegan diet.
These vegan egg muffins are so simple to make thanks to a bottle of Just Egg! Ready in 6 minutes, the main ingredients call for vegan cheese, vegan bacon and the just egg replacement. Its the perfect vegan breakfast sandwich!
This incredible Vegan Quiche Recipe uses JUST Egg, your favorite cooked veggies, and a pie crust for the best eggless quiche ever. Serve it with a side salad, roasted sweet potatoes, or steamed asparagus for one of the best savory meals.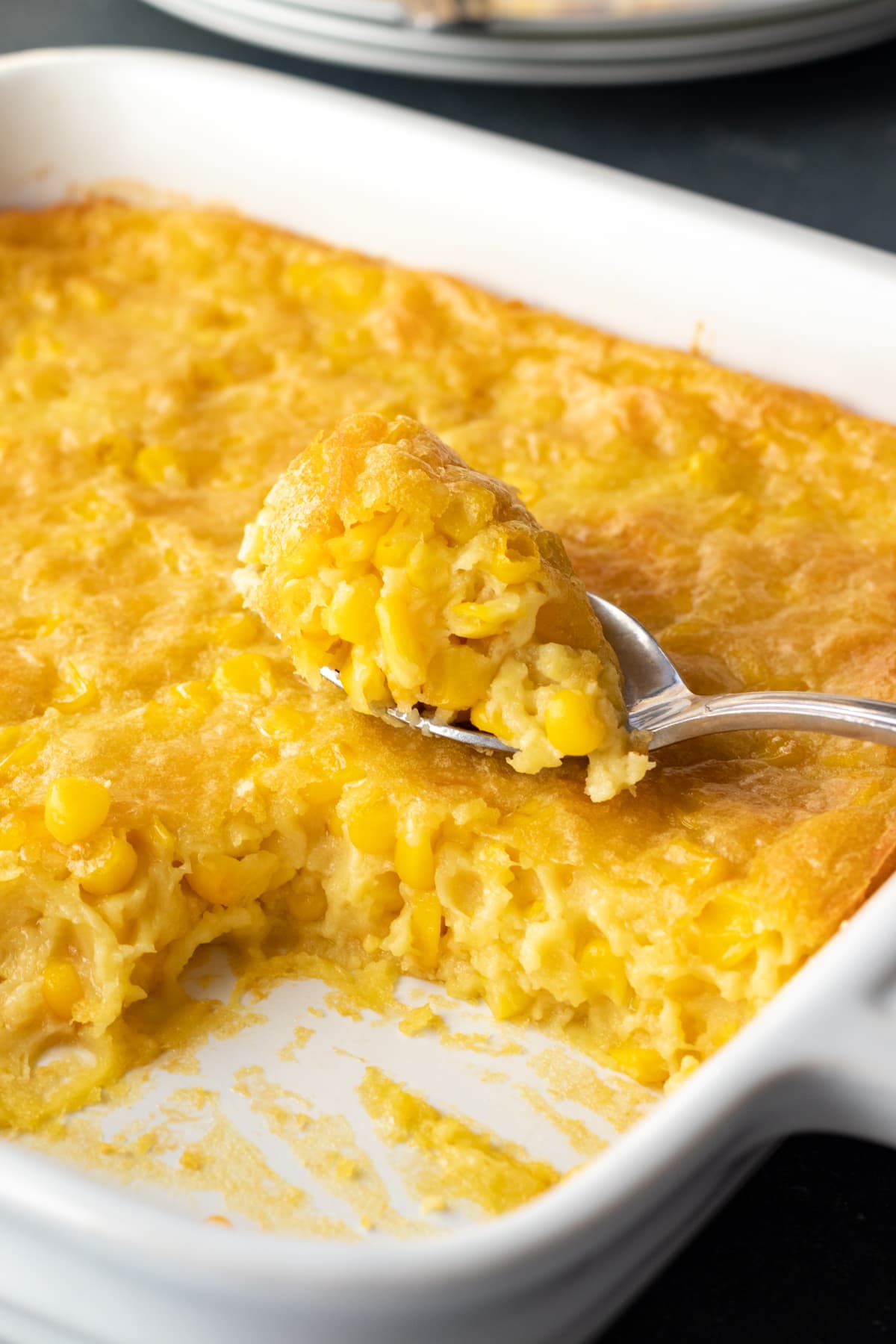 Corn pudding is a southern favorite and gets an easy vegan spin with JUST Egg products and plant milk. It's buttery and one of the most delicious just egg recipes.
This overnight French toast vegan breakfast casserole is made with Just Egg and just 9 other ingredients. The best, easy vegan breakfast bake for holidays and weekend mornings for the whole family.
This breakfast Tater tot casserole is made vegan with JUST egg, vegan sausage and plant-based cheese. Seasoned just right with black pepper and black salt, it will become a whole family favorite for special breakfasts.
Soft, gooey, chocolate-y, and SO. GOOD. Made without traditional regular eggs and plant-based milk, these Vegan Chocolate Chip Cookies are the perfect bake for any day of the week.
Other Egg Articles By Eating Works
Other Recipe Round Ups By Eating Works