60 of the very best vegan christmas dinner recipes !
Putting together a plant-based meal is easier than you think. These vegan Christmas dinner ideas will please everyone at the table.
Make sure you check out my vegan christmas desserts recipe round up!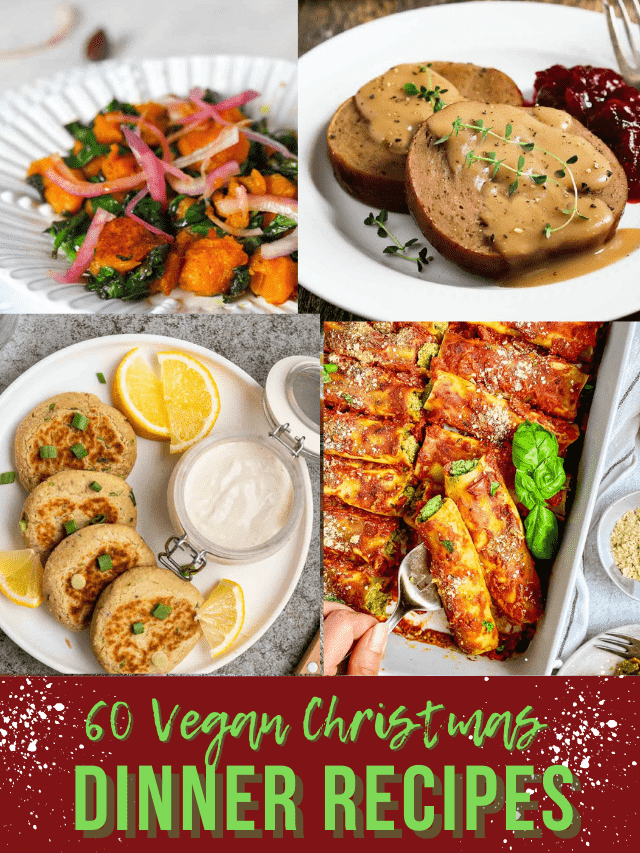 Table of Contents
Vegan Christmas Dinner Recipes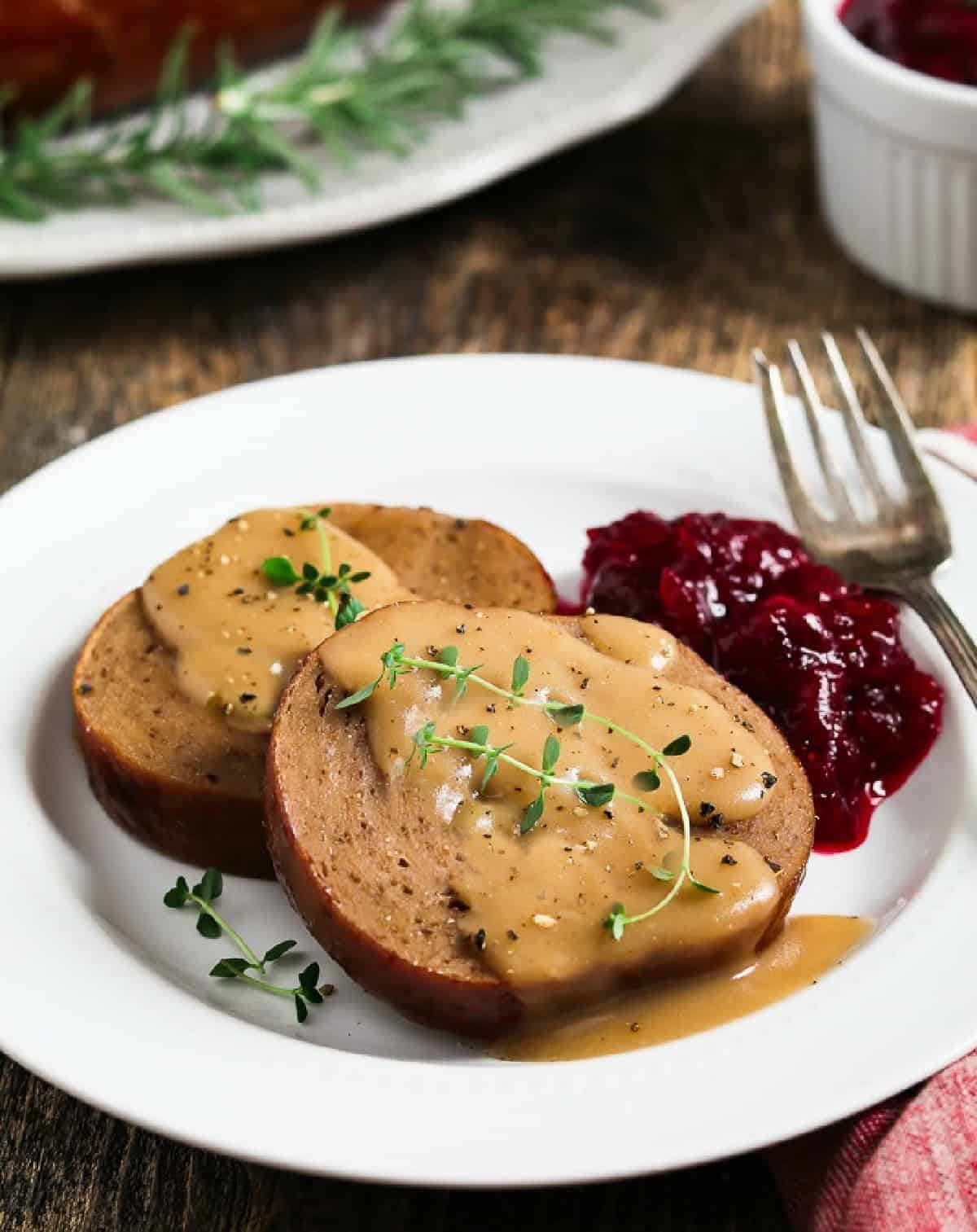 Make your festive dinner complete with this succulent Vegan Holiday Roast. It's filled with savory flavors and finished with a mouth-watering glaze.
This vegan ham recipe is an incredible seitan recipe flavored with liquid smoke, maple syrup, and a pineapple mustard glaze. The pink color – from the beet puree – makes this vegan roast the perfect main dish to bring to a holiday gathering this festive season when you want to really impress!
This Vegan Mushroom Wellington is the perfect main dish for the christmas holidays. It's two vegetarian burgers layered with caramelized onions, mushrooms, and a melty slice of dairy free cheese encased in a crisp puff pastry crust. This vegan christmas dinner recipe is a good alternative alternative to the Wellington main dishes meat eater know and love!
It's the most wonderful time of the year! It's time to make your very own vegan holiday roast! Yes, you can buy them frozen in a store, but honestly they're nowhere near as good as this homemade version.This seitan is soft in the middle, and has a nice crust on top flavored with mustard. It's stuffed with apples, cranberries, mushrooms, pecans, shallots, and fresh herbs, which creates an explosion of flavors in your mouth. Cooked in white wine, it will wow your guests, and is a perfect way to bring a warm sense of holiday cheer to your vegan Christmas menu.
With layers of mushrooms, creamy herb sauce, and wild rice, this vegan hot water crust pie is the perfect holiday centerpiece to your Christmas Day celebration.
This vegan mushroom wellington is filled with juicy mushrooms and has a great contrast in texture thanks to the crunchy brazil nuts. It's also incredibly easy to make, with only 9 simple ingredients and a shop-bought vegan puff pastry. It's one of the best vegan Christmas mains to make this year!
Meat eaters won't miss anything with this hearty vegan lentil loaf! It's filled with veggies and lentils, and is full of flavor. It's a wonderful holiday meal the whole family will love.
This Vegan Ham roast is flavored with liquid smoke, maple syrup, and a delicious brown sugar mustard glaze! It's the perfect recipe to add to your vegan christmas dinner menu.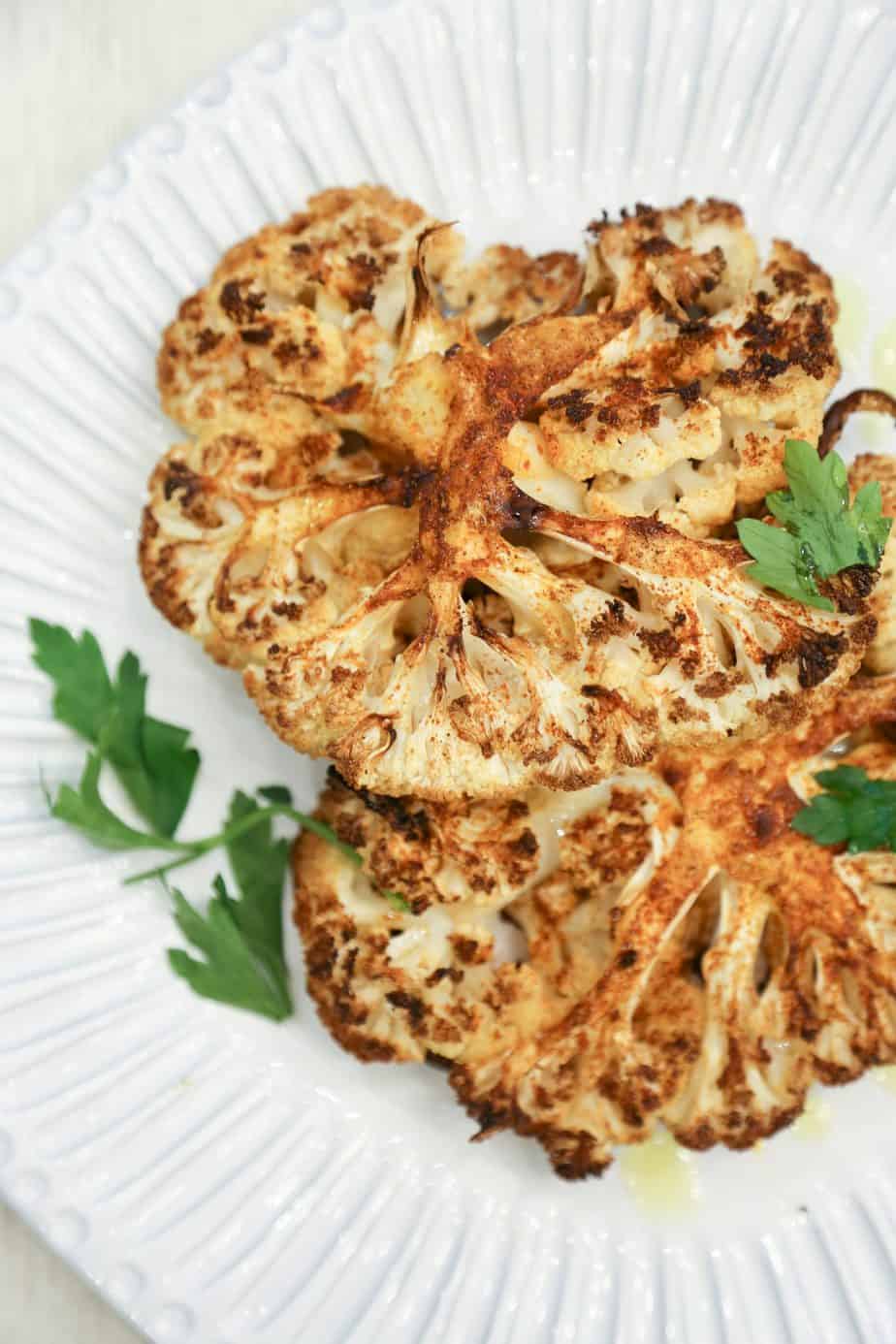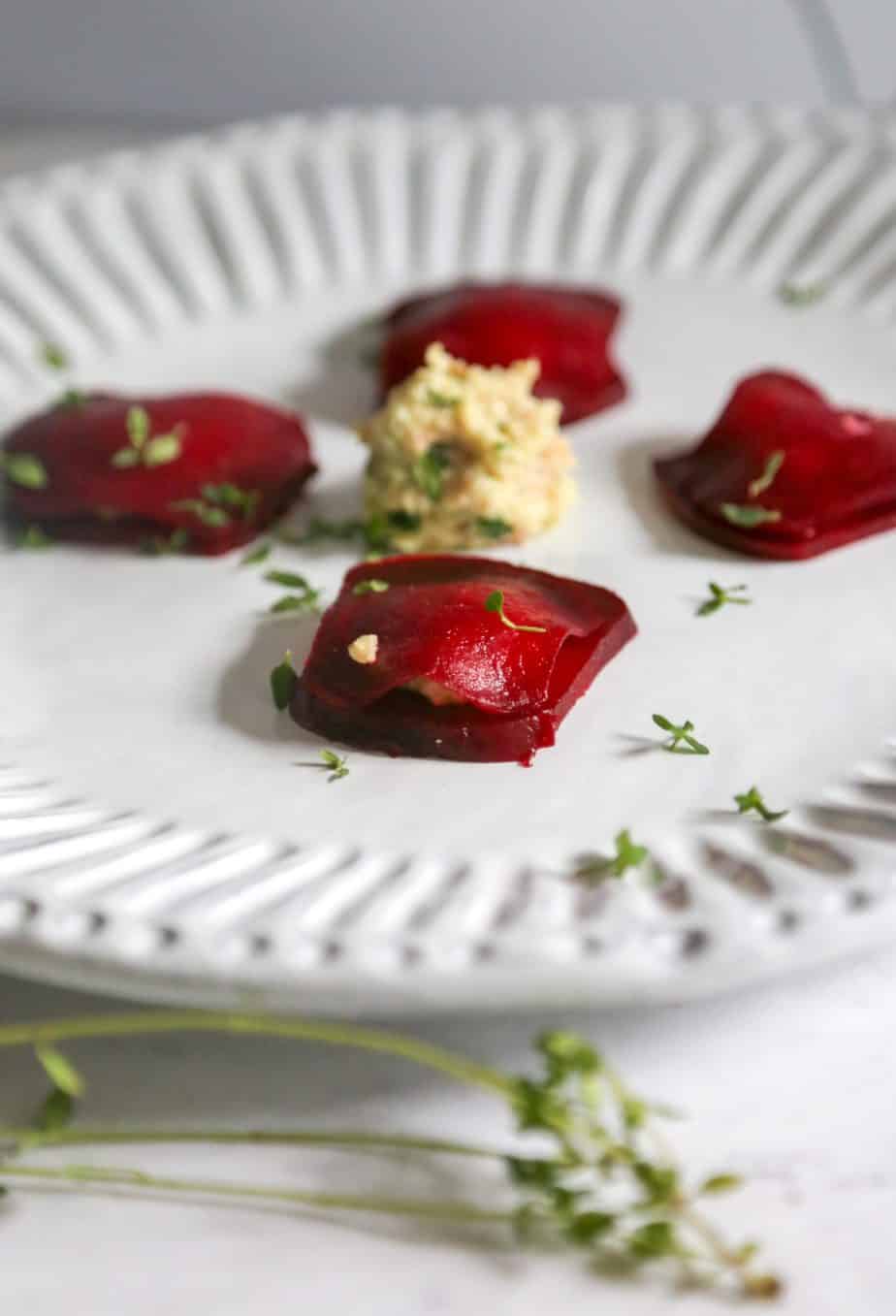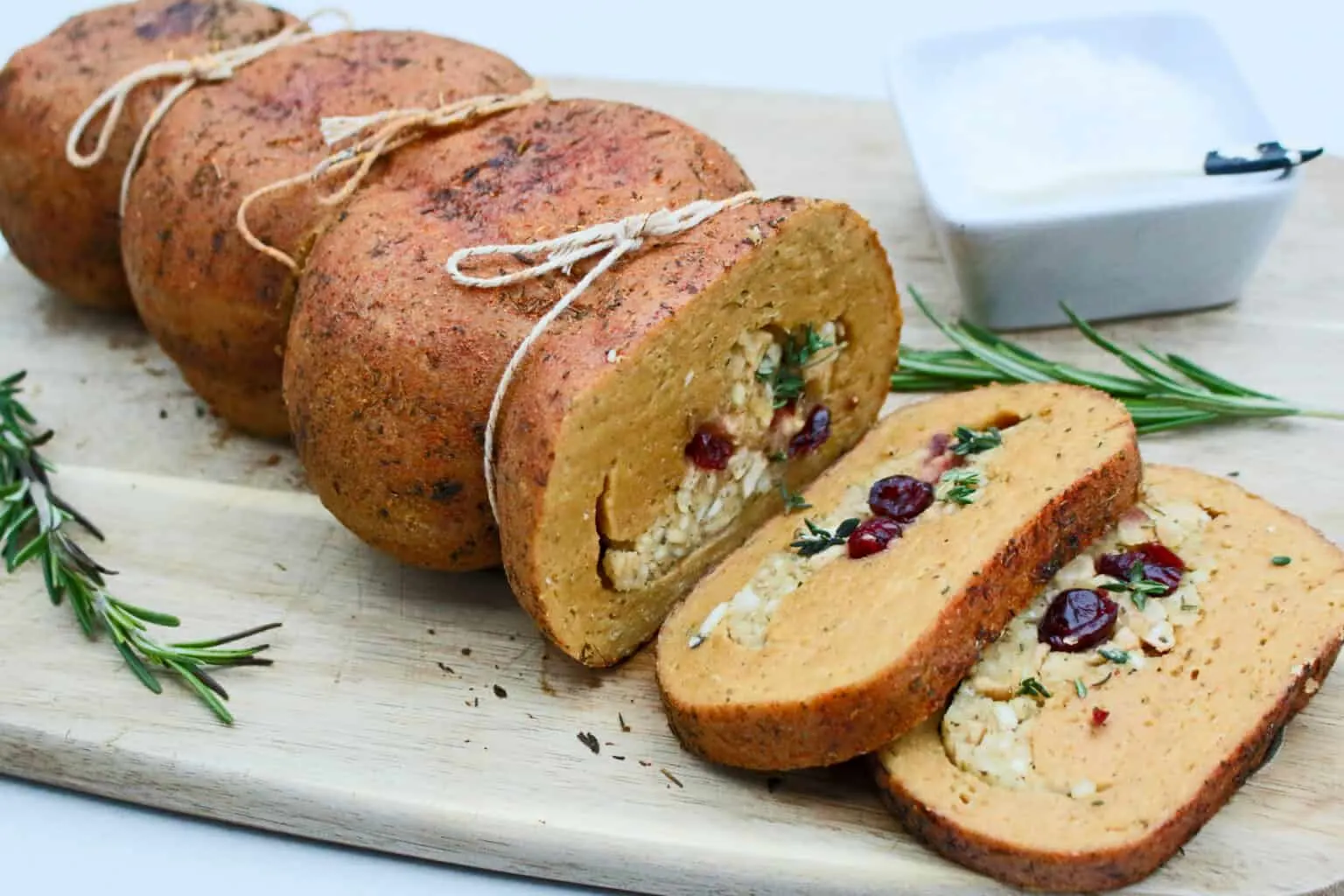 Try this insanely succulent roast seitan turkey, perfect for your Christmas dinner table. Featuring a fully flavored outer layer, meaty textured centre encapsulating scrumptious cranberry stuffing. This vegan roast is incredibly moreish and is bound to become one of your favorite vegan holiday recipes!
An Easy To Make Vegan Stuffed Roasted Butternut Squash Recipe. This Black Bean,Tomato & Quinoa Stuffed Butternut Squash Is Delicious, Filling & A Simple High Protein main course perfect to serve for christmas dinner.
This Vegan Vegetable Crescent Roll Ring, stuffed with greens, squash, and mushrooms, is full of the flavors of Christmas. It's sure to elicit oohs and ahhs from just about everyone at your holiday table this year, no matter what their dietary preference. This vegan full recipe looks complicated, but it's easy to make.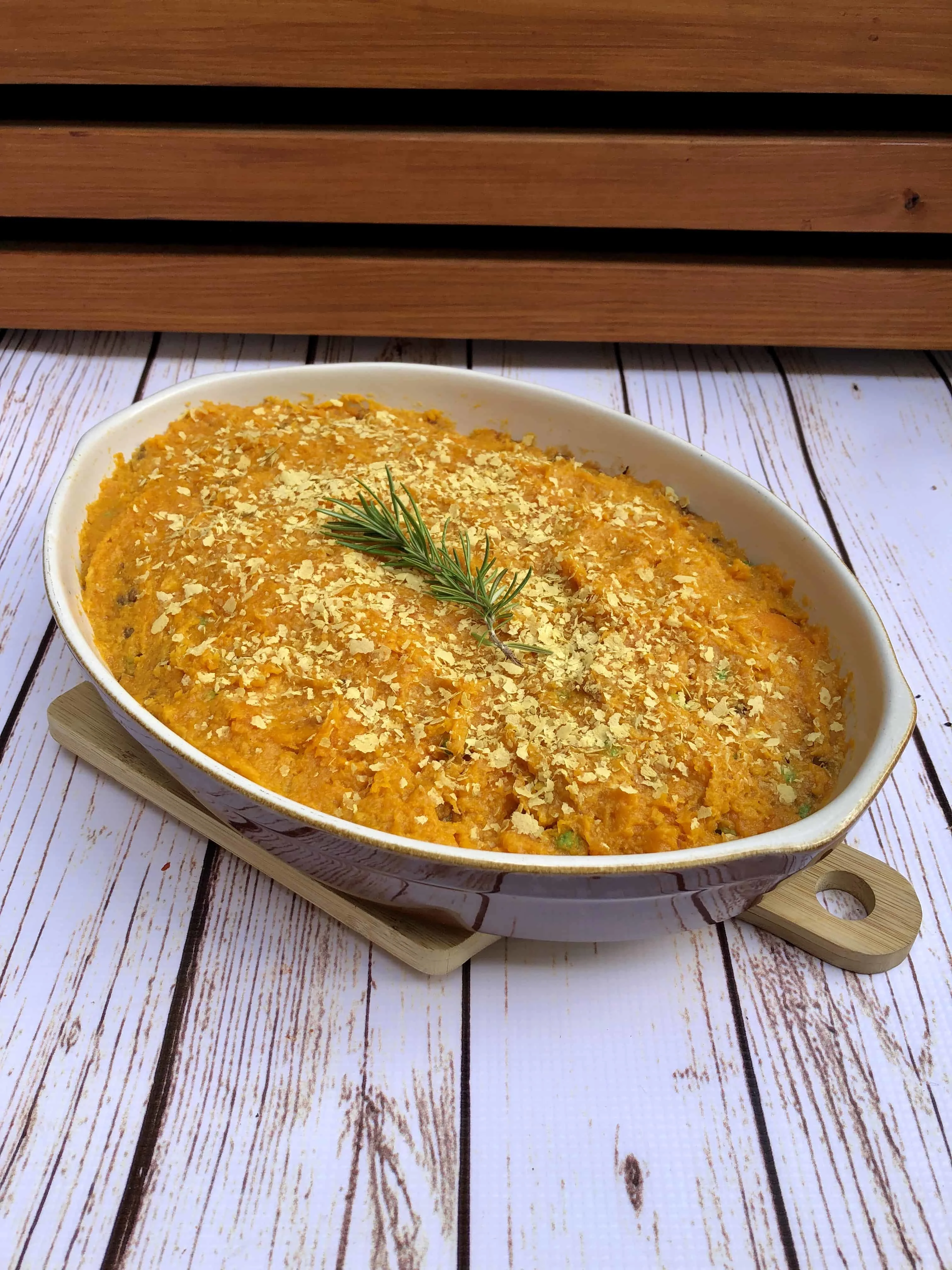 This vegan lentil bake is the perfect plant based main. It is rich, savoury, delicous and creamy all in one. The deep flavours of the lentil mushroom filling complements the creamy, sweet potatoes mash. A real winner for a vegan christmas time dinner.
No more missing out on your Italian favorite this holiday season! A Classic Baked Gluten-Free & Vegan Manicotti recipe with homemade tomato sauce, a creamy dairy-free & soy-free cheesy filling, all topped with a homemade 2-ingredient "parmesan"! A comfort delicious food Christmas dinner the whole family will enjoy!
With a lightened up, yet protein packed, spinach artichoke filling and a simple marinara creamy sauce, these Vegan Lasagna Roll Ups are an easier and quicker dairy-free version of classic real thing comfort food.
A delicious vegan main meal that's a hit at the holiday table. These gluten free meatballs are flavored with stuffing-inspired herbs like fresh rosemary, thyme, and sage. Drizzle some mushroom miso vegan gravy on top for an an epic vegan christmas dinner.
Mushroom Wellington is the ultimate main dish for your Christmas dinner! Made with hearty portobellos, spinach, and puff pastry, it will please everyone at your holiday table this year, from meat eaters to those on a vegan or plant-based diet.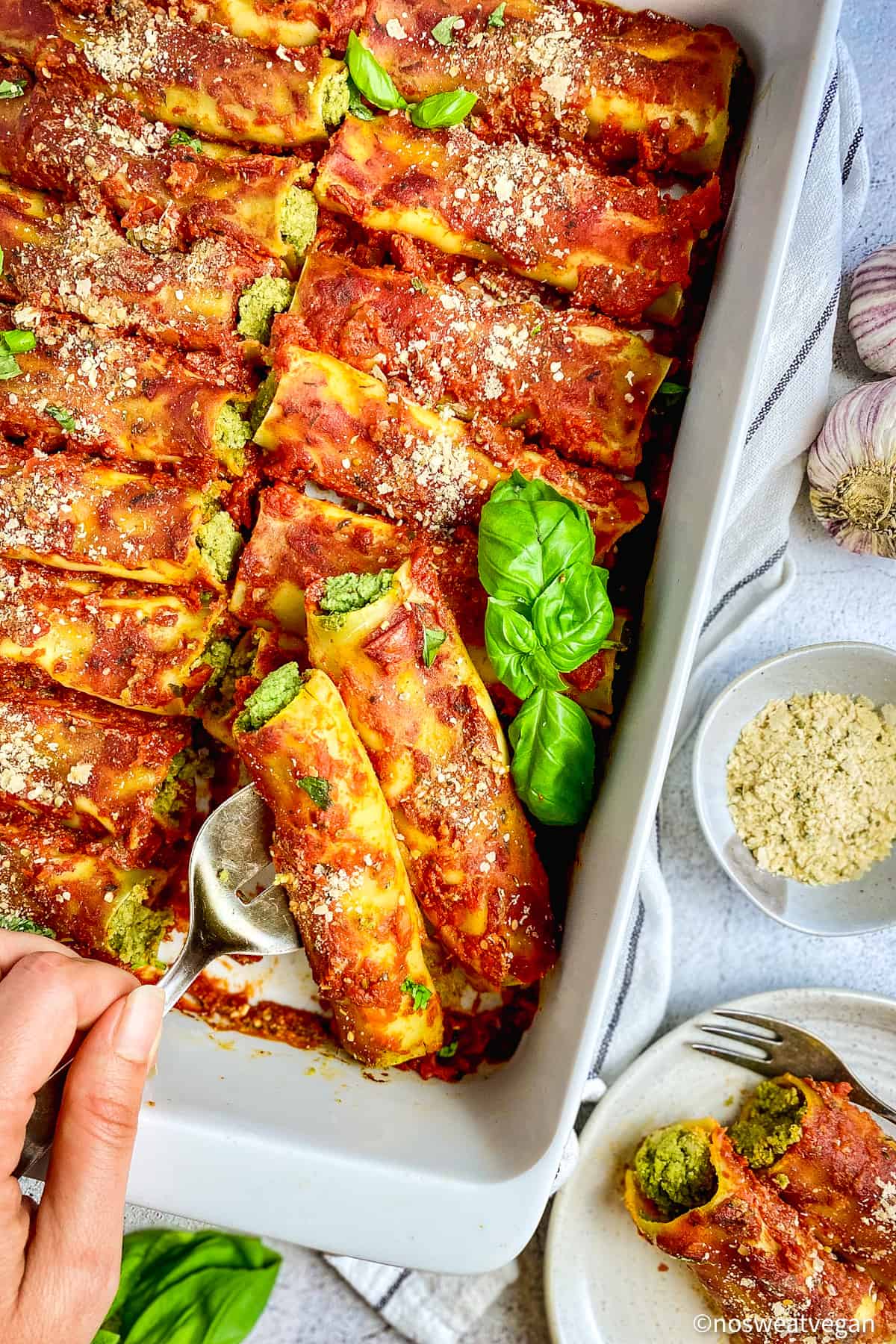 This Vegan Cannelloni is filled with a blend of spinach, vegan ricotta, and basil for a family-friendly christmas main meal that's bursting with Italian flavors! Not only is this dish healthy and oil-free, but it's perfect to serve at your christmas party this year!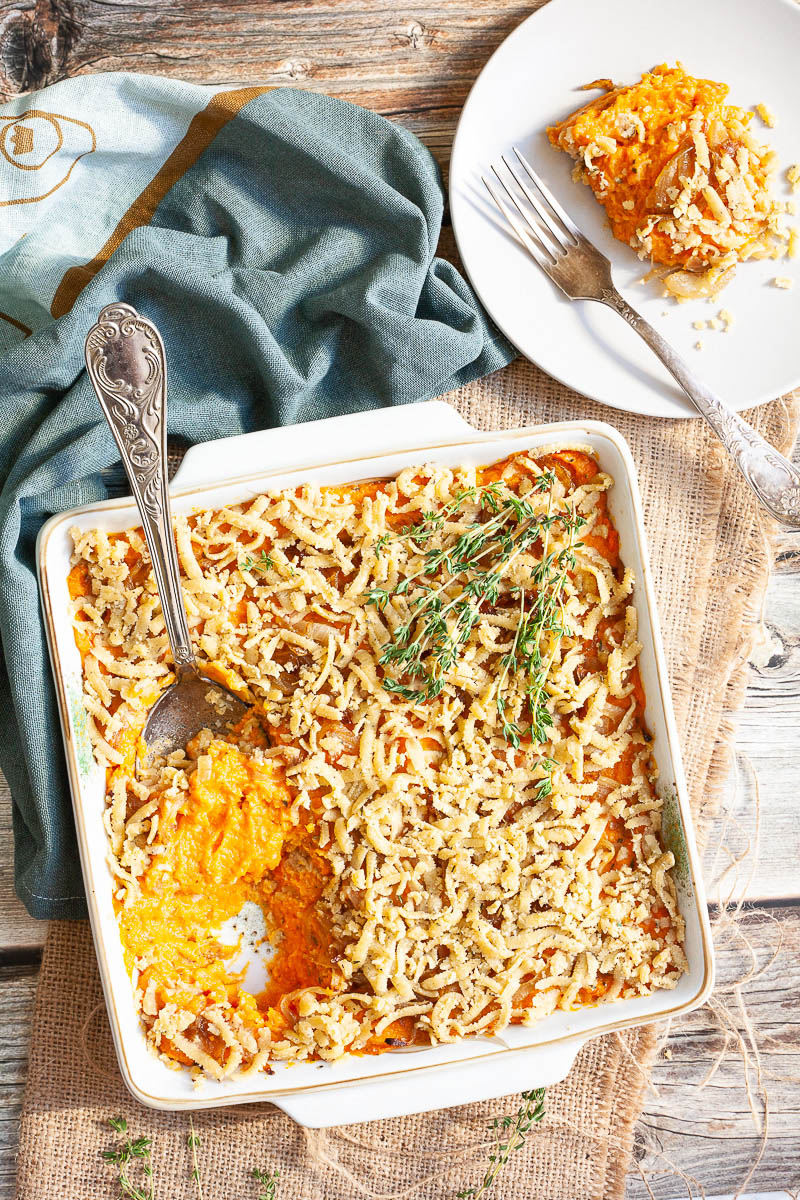 If you are looking for an aromatic, herby, savory sweet potato casserole to serve for christmas dinner, you may want to try this recipe. It is an egg-free whipped sweet potato base topped with caramelized onions and flaky grated crumbles seasoned with thyme, sage, and rosemary.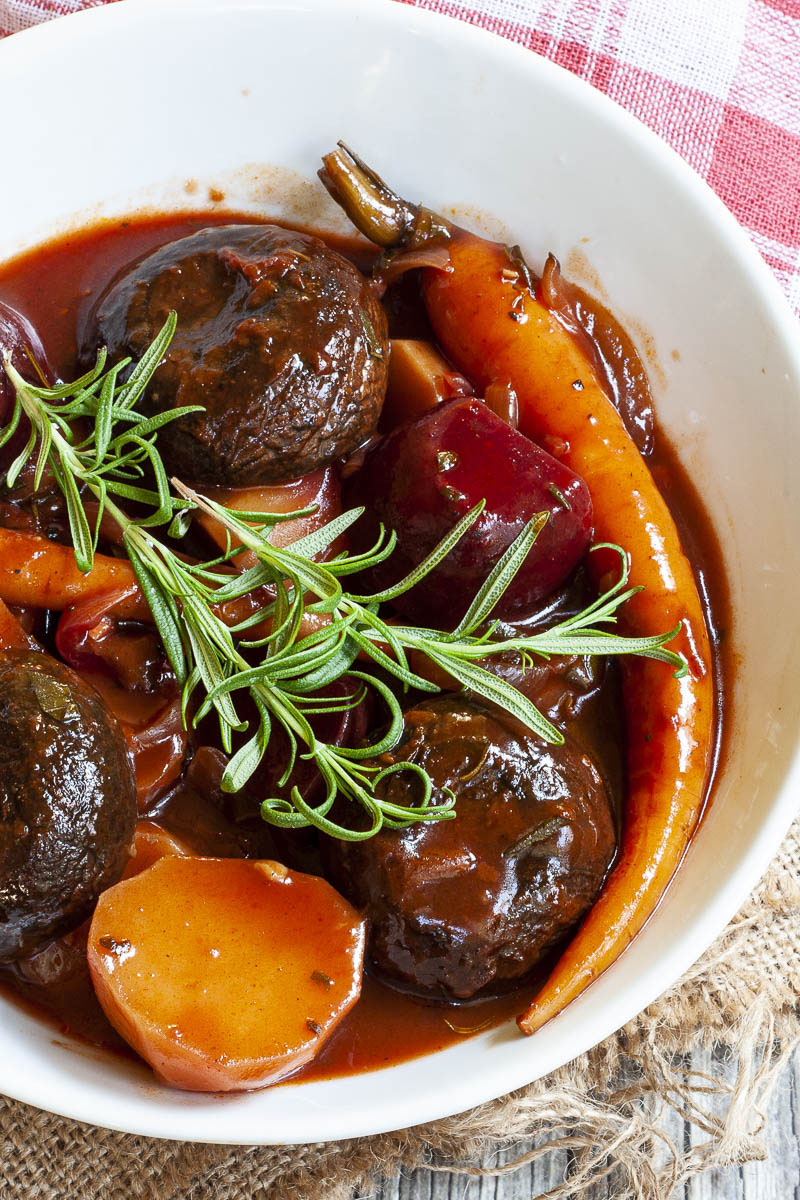 If you are looking for a hearty, filling, and comforting instant pot christmas dinner, take a look at his vegan pot roast. Large portobello mushroom caps and a wide variety of veggies are stewed in a rich and flavorful red wine gravy. It is easy to make and much faster than any of the holiday classics recipes.
This savory baked vegan acorn squash recipe requires just 10 ingredients and is easy to prepare. This healthy roasted acorn squash is stuffed to the max with absolutely everything you're craving! Savory mushrooms, protein packed tofu, veggies, and herbs to make this the ultimate stuffed roasted acorn squash this holiday season! A great recipe to serve for christmas dinner!
A hearty vegan christmas dinner idea that will satisfy even meat-eaters! A Vegan Cauliflower Lentil Loaf that mimics the classic meatloaf with no meat, gluten-free, nut-free, and soy-free!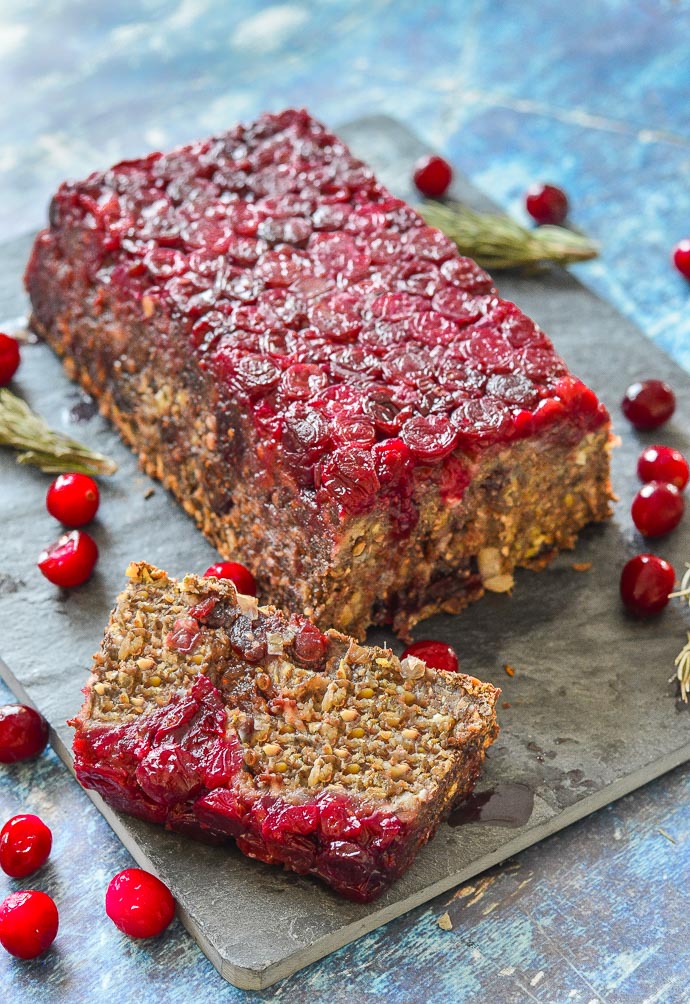 A vegan twist on a Lentil Loaf for you! It's made with a delicious blend of lentils, mushrooms and walnuts and has a beautifully festive cranberry sauce topping. It is one of those delicious recipes that would make a great centrepiece on your christmas dinner table!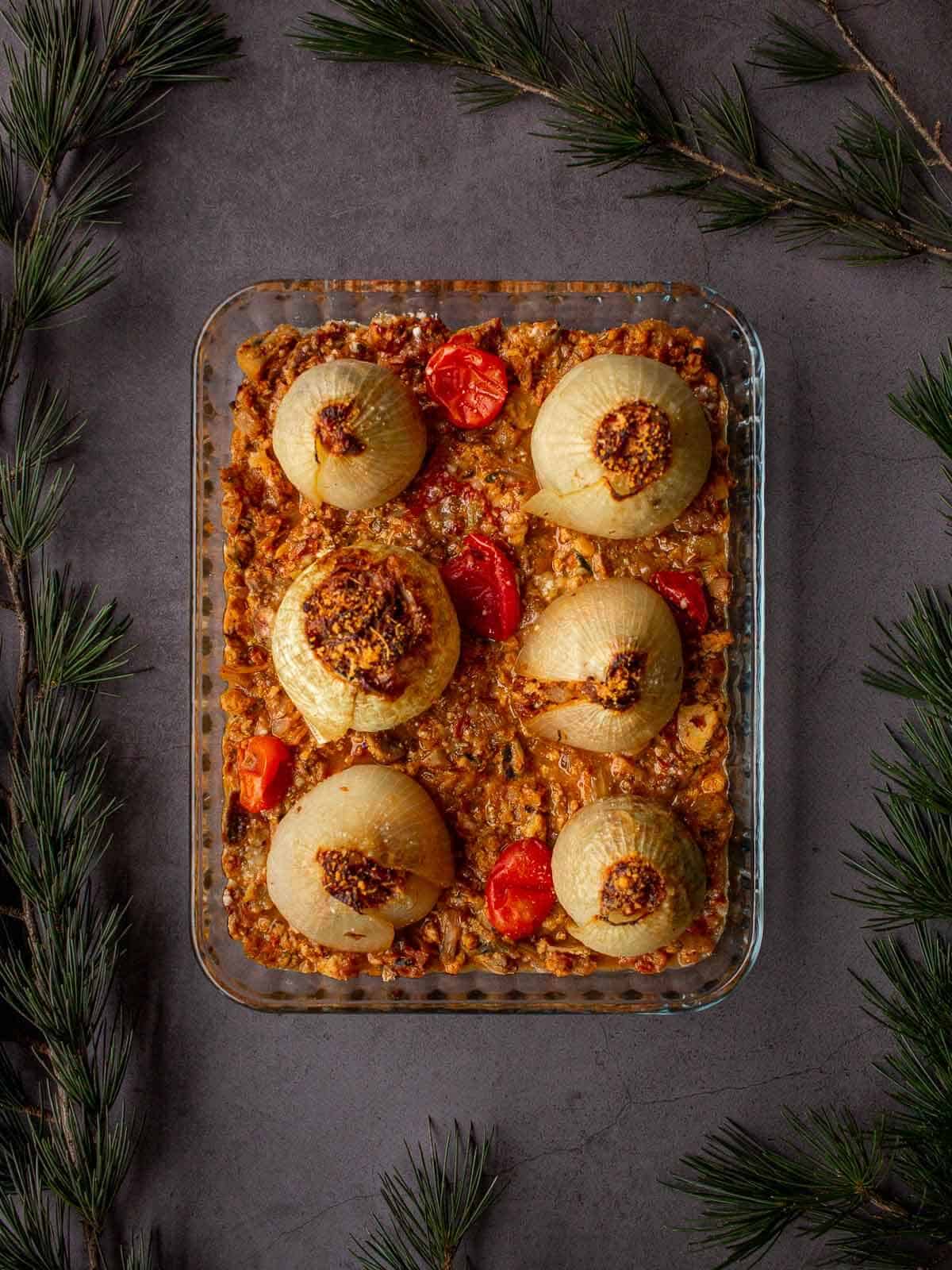 Enjoying these delicious vegan Christmas dinner recipes? Check out this vegan christmas appetizer ideas recipe round up!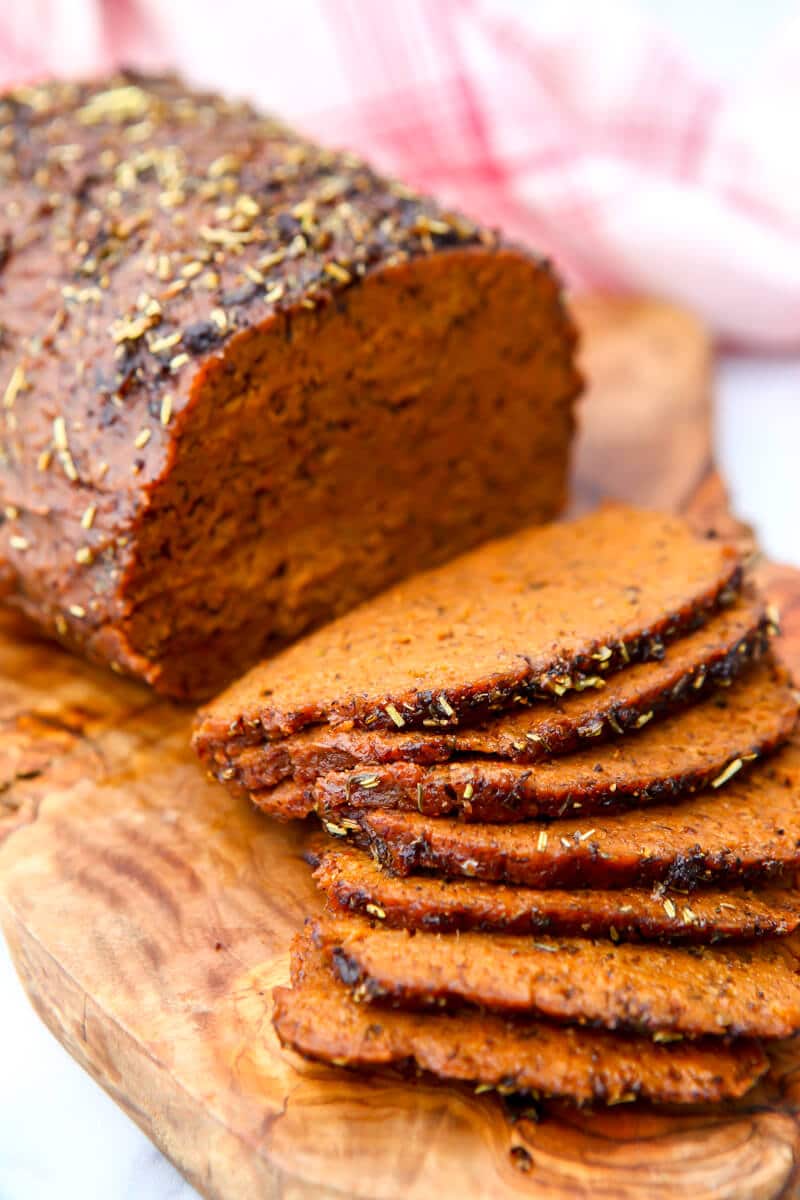 This vegan roast beef is meaty, juicy, and tender! Made with seitan and seasoned and roasted to perfection, this mock roast beef can be served as a christmas loaf.
These vegan cabbage rolls in tomato sauce are hearty, wholesome, and flavourful. They're the perfect main course for the holiday that the whole family can enjoy.
Mini vegetable vegan pot pies are the perfect entree option for your christmas party. These adorable little pies are packed with vegetables, beans, creamy potatoes, and a cashew sauce.
This vegan seitan roast is loaded with flavor and surprisingly easy to prepare. Generously-sized, it's a great way to feed a crowd on Christmas Day. Bake it in the oven or cook it in the Instant Pot in about half the time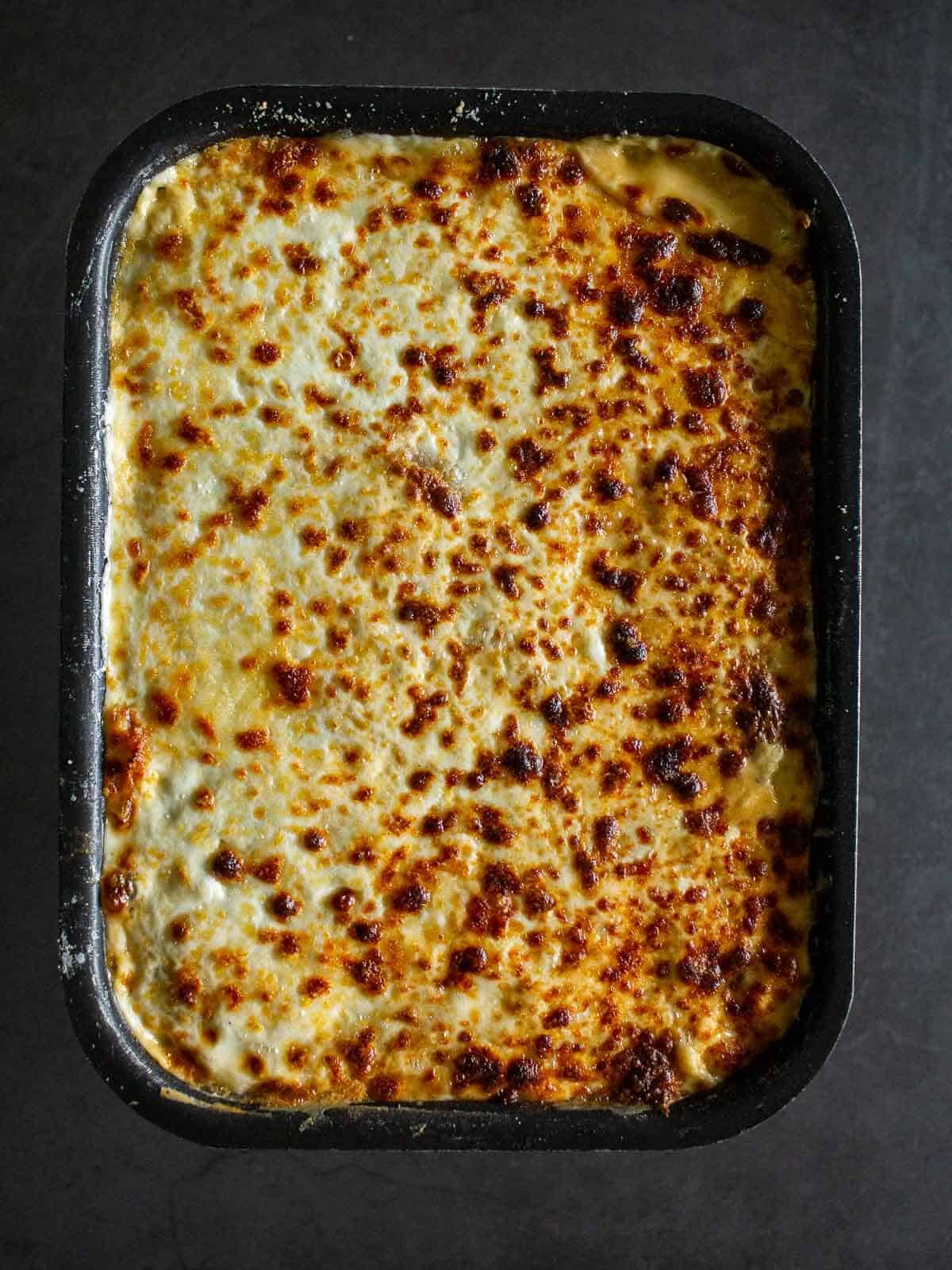 This easy Vegan Eggplant Parmesan recipe is gluten-free, allergy-free, and quick to prepare! Crispy eggplant slices made without oil or eggs in the air fryer, then layered and baked with homemade Italian tomato sauce and dairy-free, soy-free, nut-free cheese! A great vegan christmas dinner the whole family will love!
A vegan twist on a classic Italian dinner recipe everyone will enjoy. Gluten-Free Stuffed Shells with Vegan Almond Ricotta and a homemade sun-dried tomato sauce! A cozy family meal that leaves bellies full and hearts warm this christmas!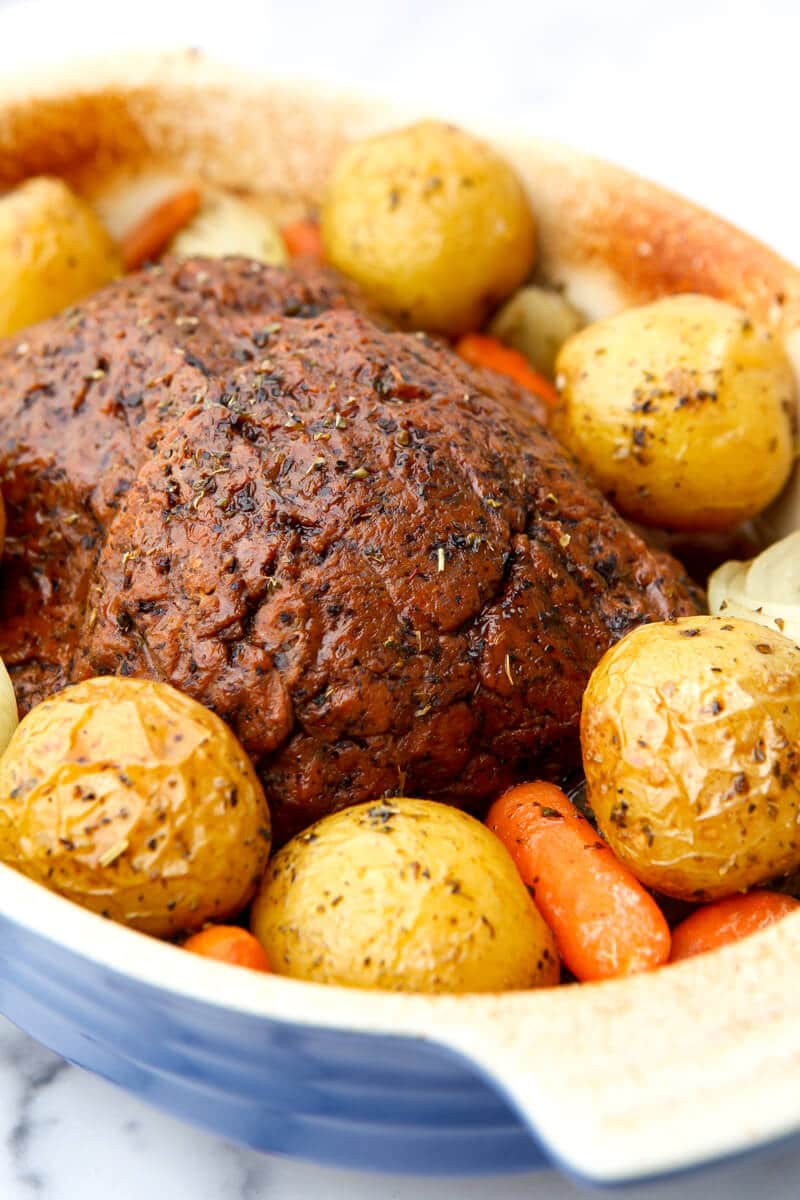 This vegan pot roast is made with meaty vegan beef seitan and roasted with onions, carrots, and potatoes. It tastes surprisingly like traditional pot roast with a meaty vegan beef and a seasoned savory brown gravy that will bring back memories. This meatless pot roast is total vegan comfort food that the whole family will love for their christmas dinner this year!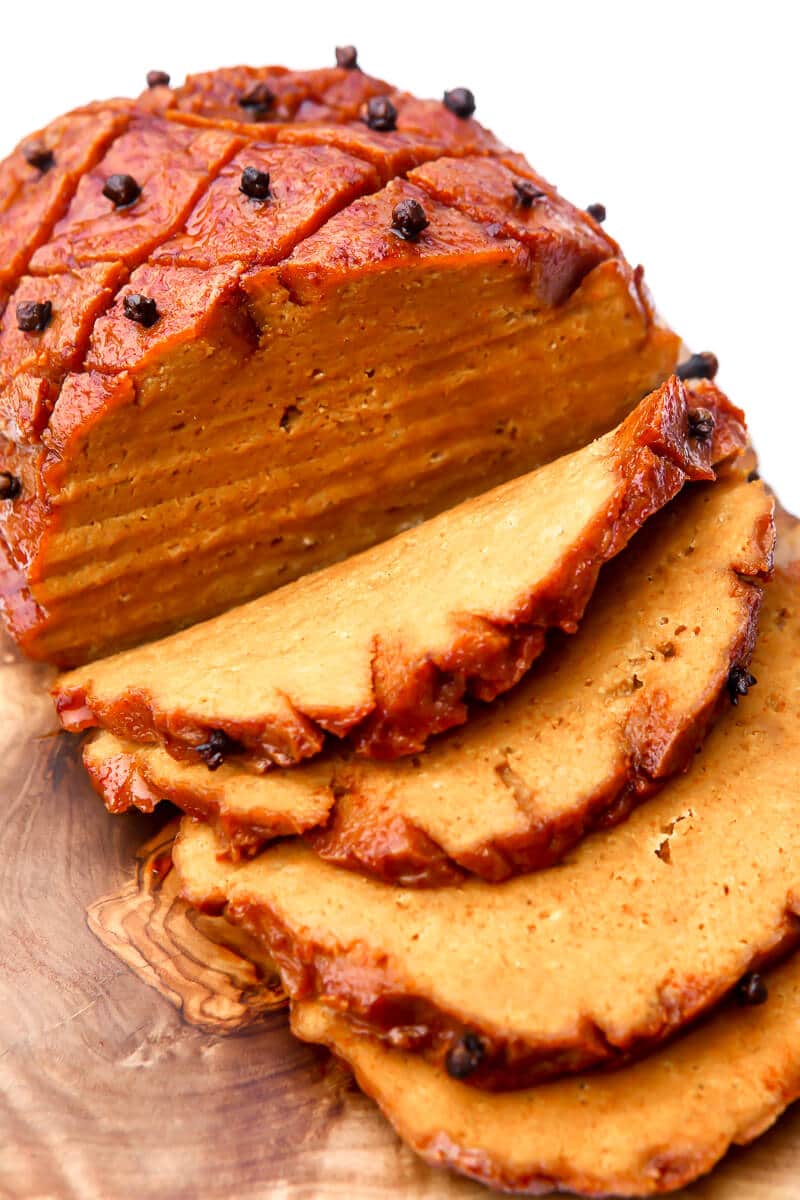 This vegan ham recipe will amaze you! Salty, smokey, mock meat made from seitan and roasted to perfection. It's sure to make a christmas meal special!
This healthy twice baked sweet potato can be served as a christmas vegan meal or christmas side dishes – your choice! It's packed with a sweet mixture of pineapple and maple syrup and topped with crunchy toasted pecans, then baked to perfection.
New Vegan Shepherd's Pie (Gardener's Pie). A deliciously elevated plant-based version of a classic comfort dish. Filled with mushrooms, lentils, onions, carrots & peas in a rich gravy and topped with creamy mashed potatoes and cauliflower. Hearty and perfect to add to your vegan christmas menu!
The simple yam (or sweet potato) just doubled its deliciousness! Wait until you take a bite of one of these hot from the oven. They're easy to make and the perfect recipe to serve for dinner on Christmas Day!
5 Star Rating Vegan Mushroom Seitan Wellington. An exceptionally delicious plant-based roast made of fresh mushrooms, artichoke hearts, cannellini beans, herbs and vital wheat gluten flour, Surrounded with a rich and savory mushroom paté baked in a delicate pastry crust the whole family will enjoy this vegan Christmas dinner recipe.
You'll fall deep into comfort food heaven after tasting this Vegan Moussaka. This Greek layered casserole is delightfully indulgent, featuring layers of roasted potatoes and eggplant, a rich "meat" sauce, and an incredible vegan bechamel, all baked to creamy perfection. A must for the christmas holidays!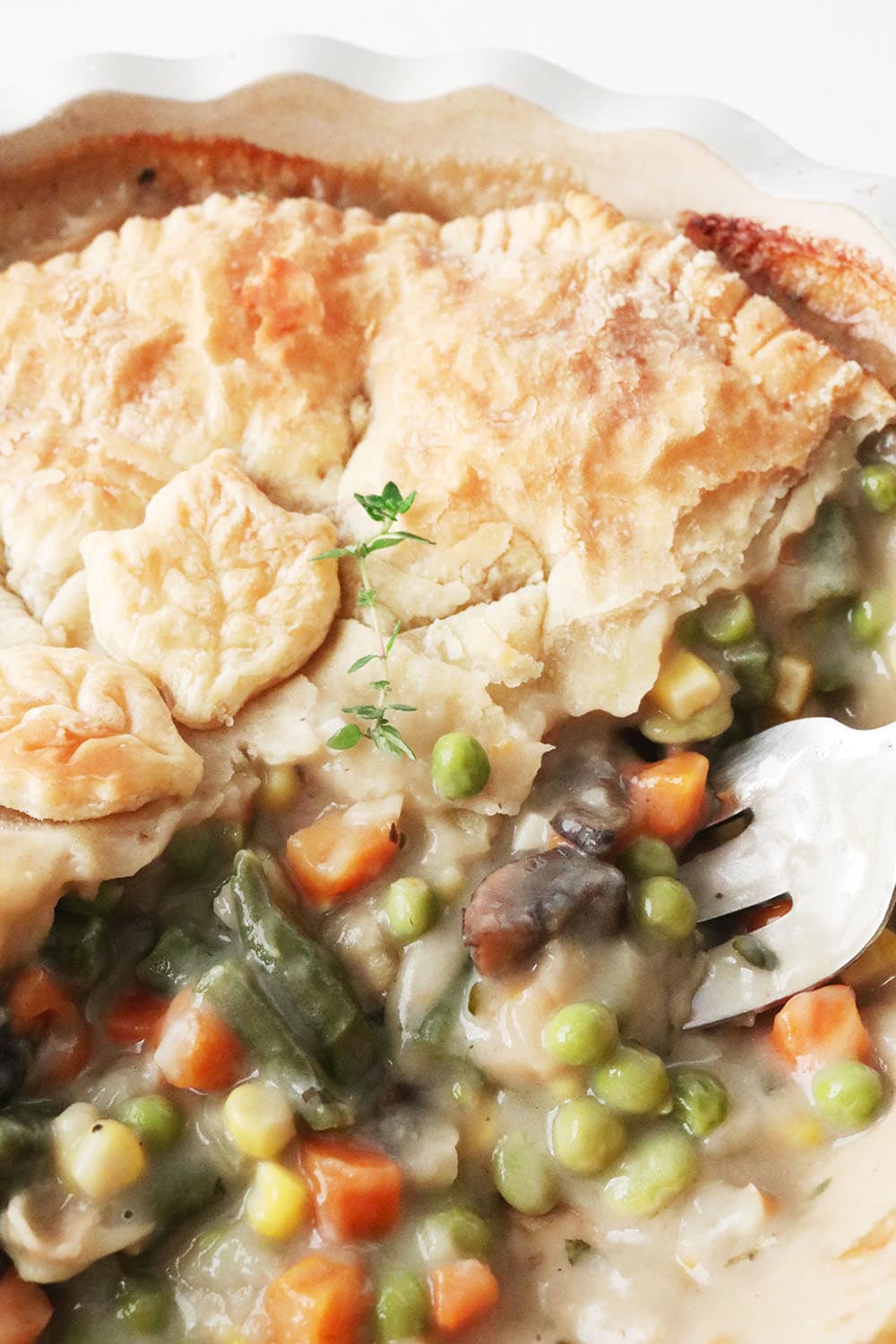 This easy vegan pot pie recipe is perfect for holiday season. A flaky puff pastry crust sits atop mixed veggies and non-dairy gravy, resulting in a wonderfully filling Christmas Day meal.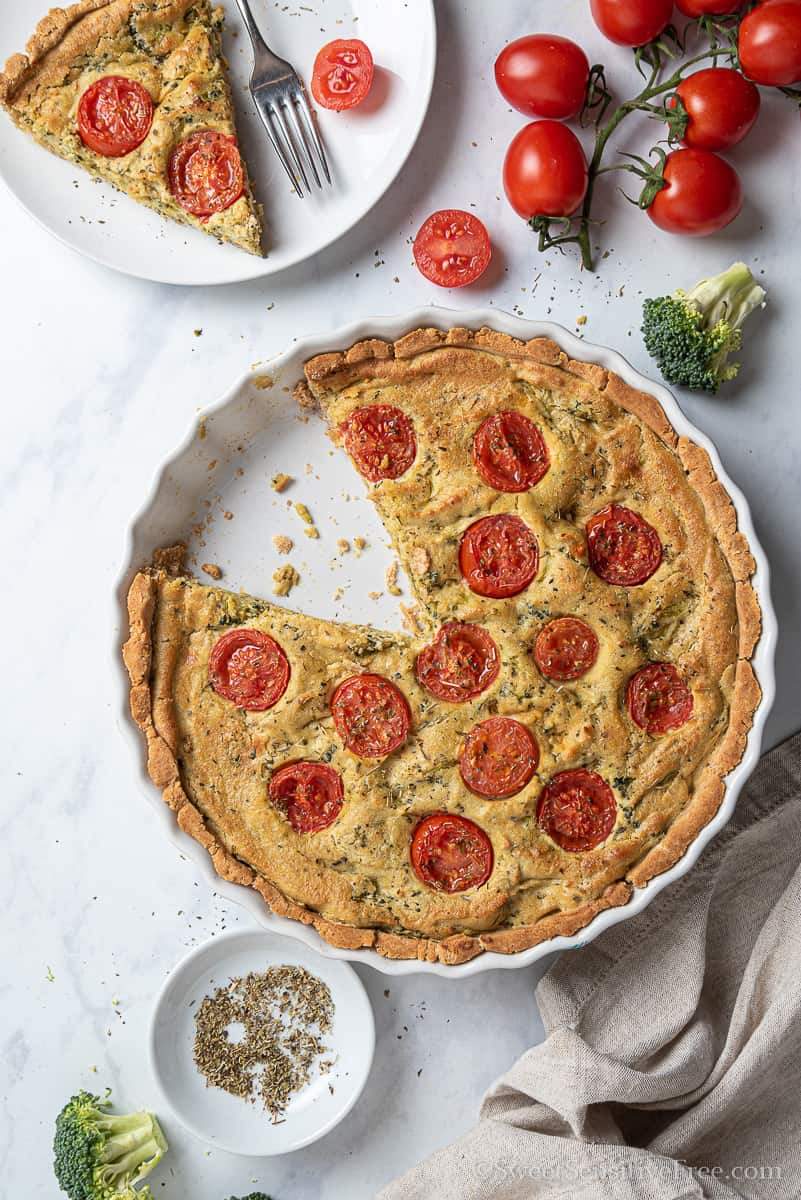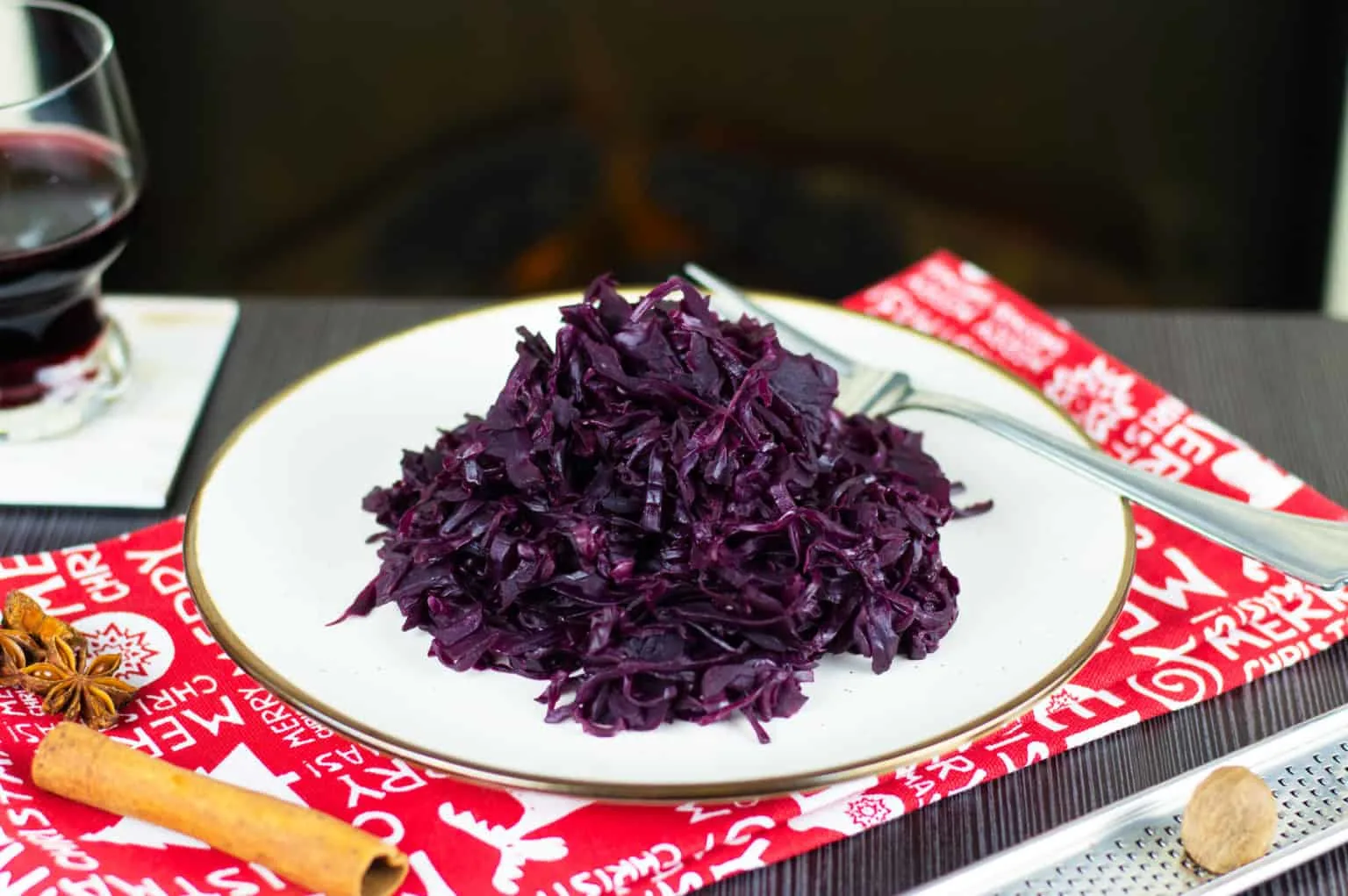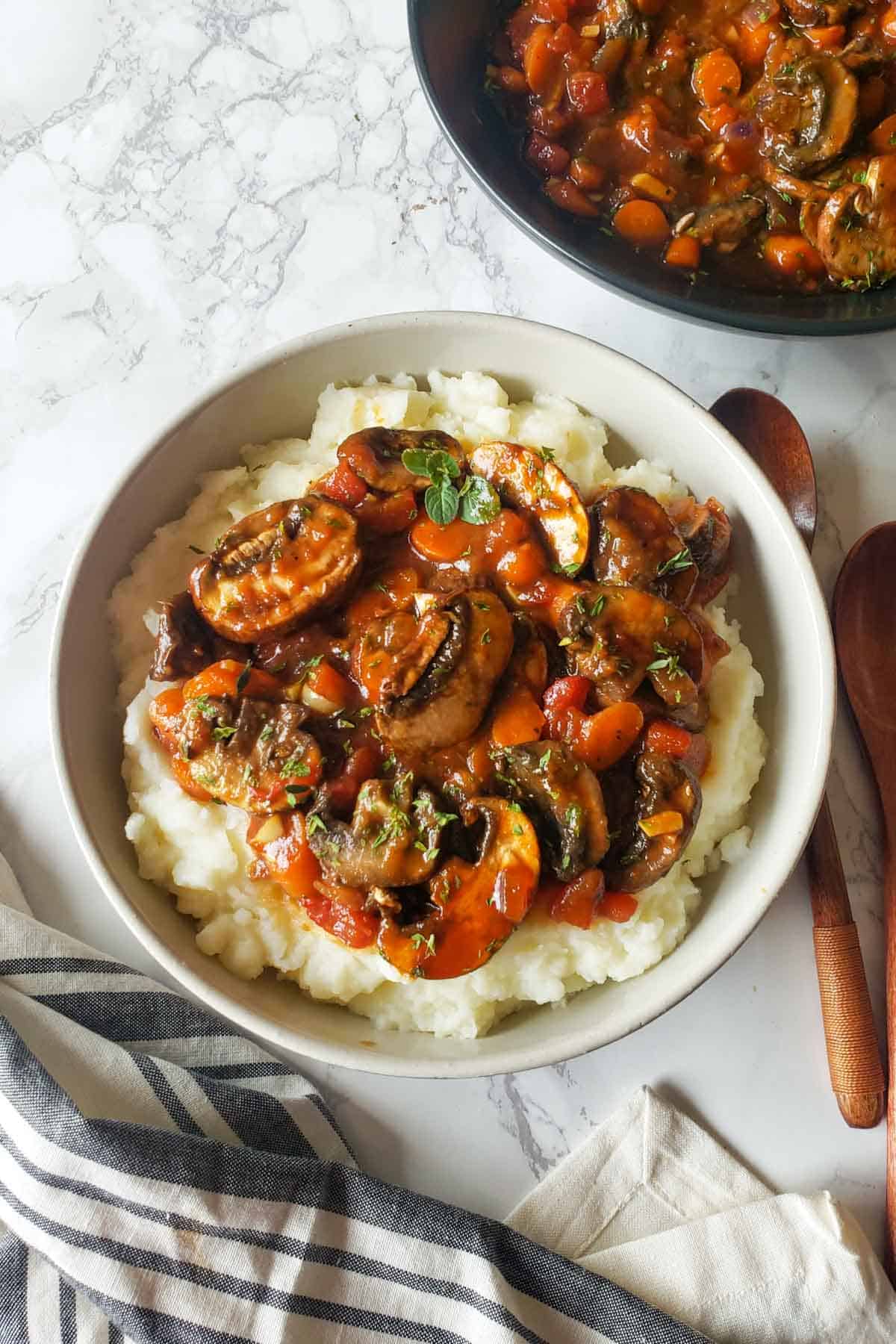 This easy 30 minute Mushroom Stew is perfect for a cozy christmas dinner that everyone will love! It makes one pot comfort food full of rich umami and savory flavors.
This easy nut roast is a family favourite. It's a staple for a vegan roast dinner and is always popular at Christmas celebrations. This full recipe is quick to prepare with just 10 ingredients and is rich in nutty flavour.
Ratatouille Recipe: delicious and spectacular vegan gluten-free dish that will be the perfect holiday centerpiece. Healthy, flavorful, impressive looking and comforting main dish to serve for christmas dinner.
The perfect vegan pie for a Christmas Festive Main. Full of delicious vegan simple ingredients. A show stopper for all guests at your Christmas party!
These easy to make vegan Christmas 'sausage' stuffing balls will steal the show on Christmas day. They have a delicious meaty texture and are made from tempeh, chestnuts and sage.
Delicious vegan pasta primavera packed with tender vegetables and tossed in a creamy garlic cashew creamy sauce. This easy vegan pasta primavera recipe is comforting plant-based meal the whole family will love served to them this Christmas Day!
Vegan Stuffed Shells with Butternut Squash Alfredo is the best comfort food casserole to feed a big crowd during the christmas holidays ! Filled with spinach and creamy tofu "ricotta," stuffed shells recipe is bound to become an all-time family favorite.
This Asian-inspired Miso Gochujang Peanut Butter Glazed Whole Roasted Cauliflower is a veggie-forward vegan dinner recipe show-stopper perfect for the holiday season.
Need some sweet treats for Christmas? Check out this vegan Christmas Cakes recipe round up and vegan christmas cupcakes recipe round up!
Other recipe round ups you should check out!