39 vegan potato recipes that are great year round!
Here are 39 vegan potato recipes including waffles, potato skins, creamy soups, and so much more! Like it sweet? Want some traditional mashed potatoes recipes? Find vegan versions of all your favorite potato recipes in once place.
Are Potatoes Healthy For Vegans?
Yes potatoes are healthy for vegans. Potatoes are healthy for vegans because they are jam packed with Vitamin C, some B vitamins (specifically vitamin B6), potassium, and fiber. Also, potatoes are full of antioxidants that work to prevent diseases in the body.
Are potatoes ok on a plant-based diet?
Potatoes can be part of a healthy plant based diet! If your'e going to incorporate potatoes in your diet, you just need to be smart. Don't avoid them, but also, don't eat them every single day.
Now onto the recipes!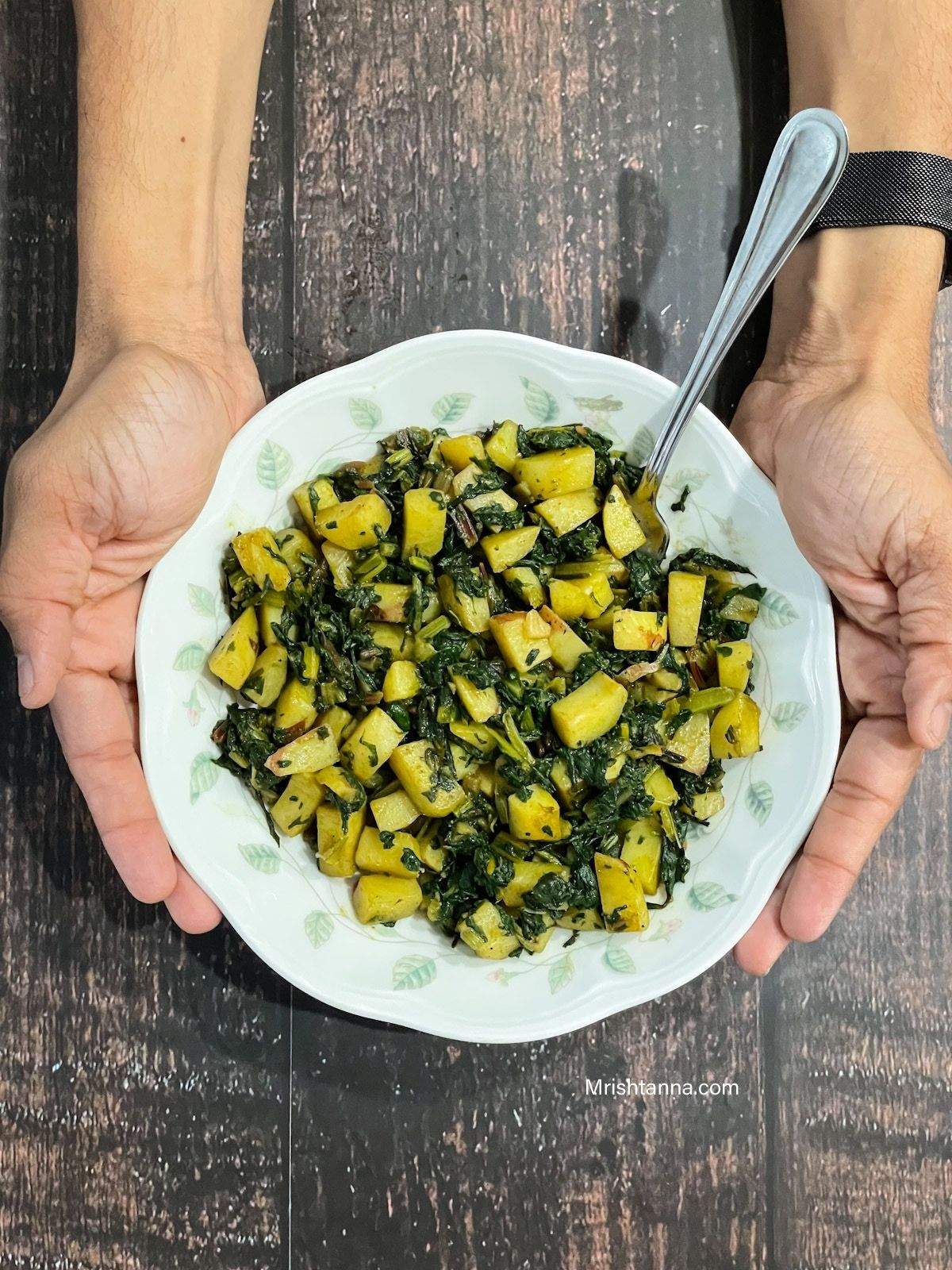 A crisp bunch of Swiss chard and potatoes is all you need to create a perfect side dish for steamed rice and vegetables.
These Vegan Dauphinoise Potatoes are a decadent creamy dish. Thinly sliced potato layers baked in a garlicky creamy sauce, with a crispy golden crust.
These Vegan Jacket Potato Shepherds Pies are a vegan twist on a traditional dish. This vegan potato recipe includes simple ingredients such as red wine, put lentil, & mushroom gravy filling.
This vegan cheese can be used for everything. Made with thin slices of potatoes, you can use this vegan cheese sauce for nachos, crispy tacos, pizza, and a topping on steamed vegetables.
Vegan Hasselback Potatoes are an easy side dish recipe. They make a a great addition to a vegan burger or vegan hot dog.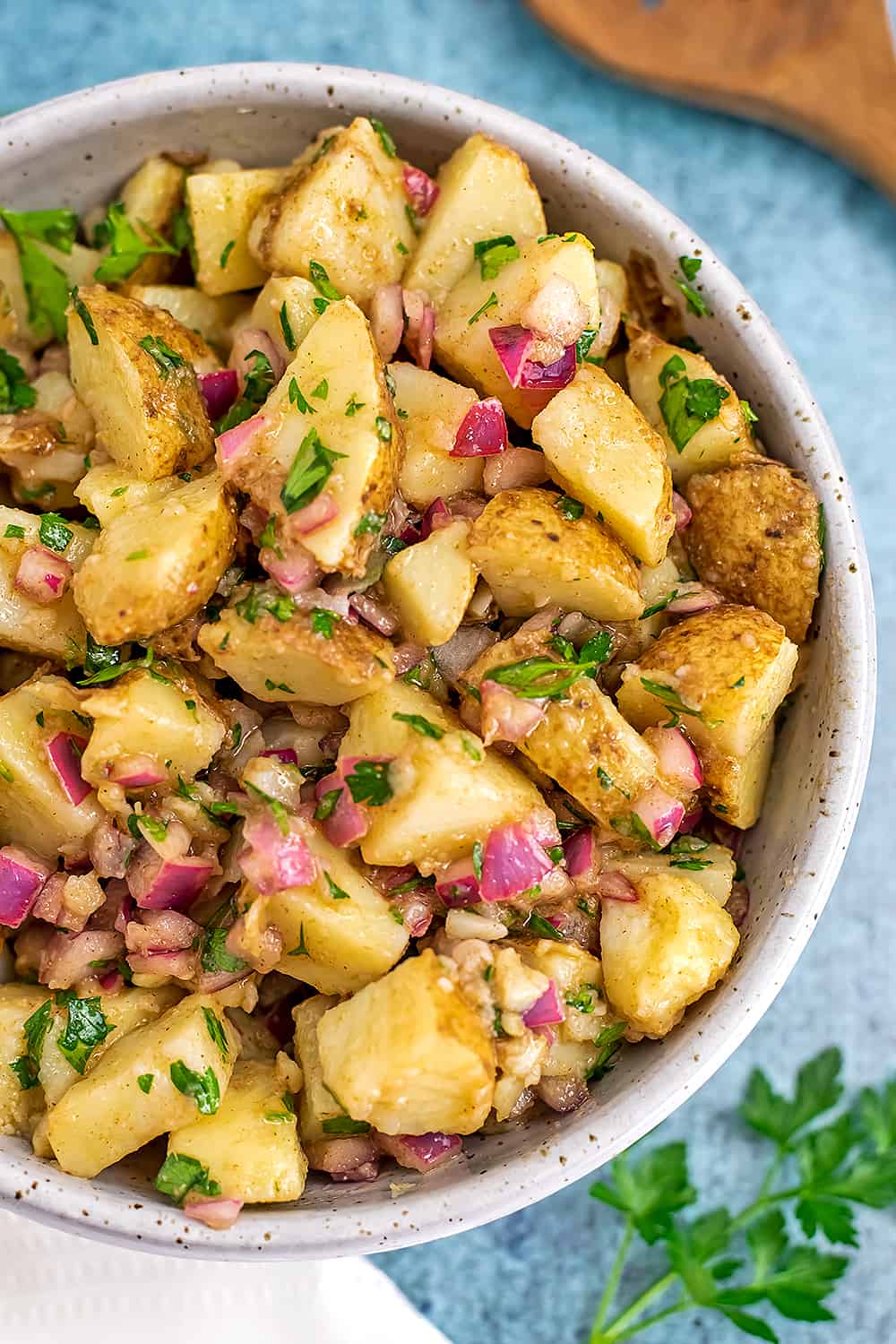 Moroccan Potato Salad with flavor and perfect for cookouts, parties, and weeknight family dinners.
A giant Rosti is perfect comfort food for cozy winter weather or if you are looking to eat something hearty.
Next, this classic French Boulangere is made with soft potatoes and onions. The recipe is slow baked in broth.
These pizza tots are ready in under 20 minutes. Topped with vegan bacon, they will become the next best thing at your dinner party.
These fall loaded sweet potatoes are loaded with a wild rice blend, mushrooms, onions, dried cranberries, and topped with pumpkin seeds and a homemade tahini sauce. You will never believe there are no animal products in this main dish.
This easy 4-ingredient Irish potato bread is one of the best vegan potato recipes. Made on a hot griddle with left over mashed potatoes, it makes the perfect side dish or snack!
Take your fries to a whole new level with this sweet potatoes recipe. These fries will be the "main event" at your next summer cook out.
Tahini Mashed Purple Sweet Potatoes will blow any of your traditional side dishes out of the park. This potatoes recipe is gluten-free, vegan, paleo, and top 8 allergy-free! This purple mash will be a welcome addition to any family dinner.
Nicely spiced, easy to make vegan Potato and Veggie Fritters will be a welcome addition to your family dinners. I mean everyone loves potatoes, and this is a perfect way to sneak vegetables in his or her meal.
This Baked Potato tops the list as one of the most delicious vegan potato recipes. Perfectly crispy salty skin and fluffy potato inside, learn how to make the best steakhouse baked potatoes. Serve them with all your favorite toppings like apple sauce, hot sauce, or a dollop of vegan sour cream.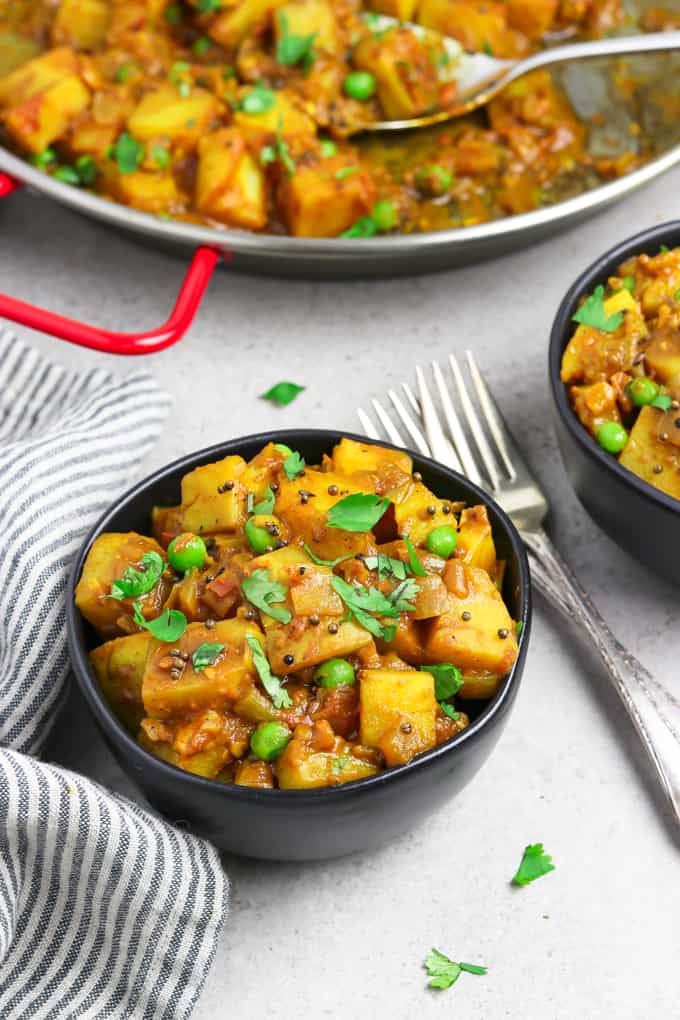 These Bombay Potatoes and Peas are total comfort food on a plate. These skillet potatoes requires little effort to make!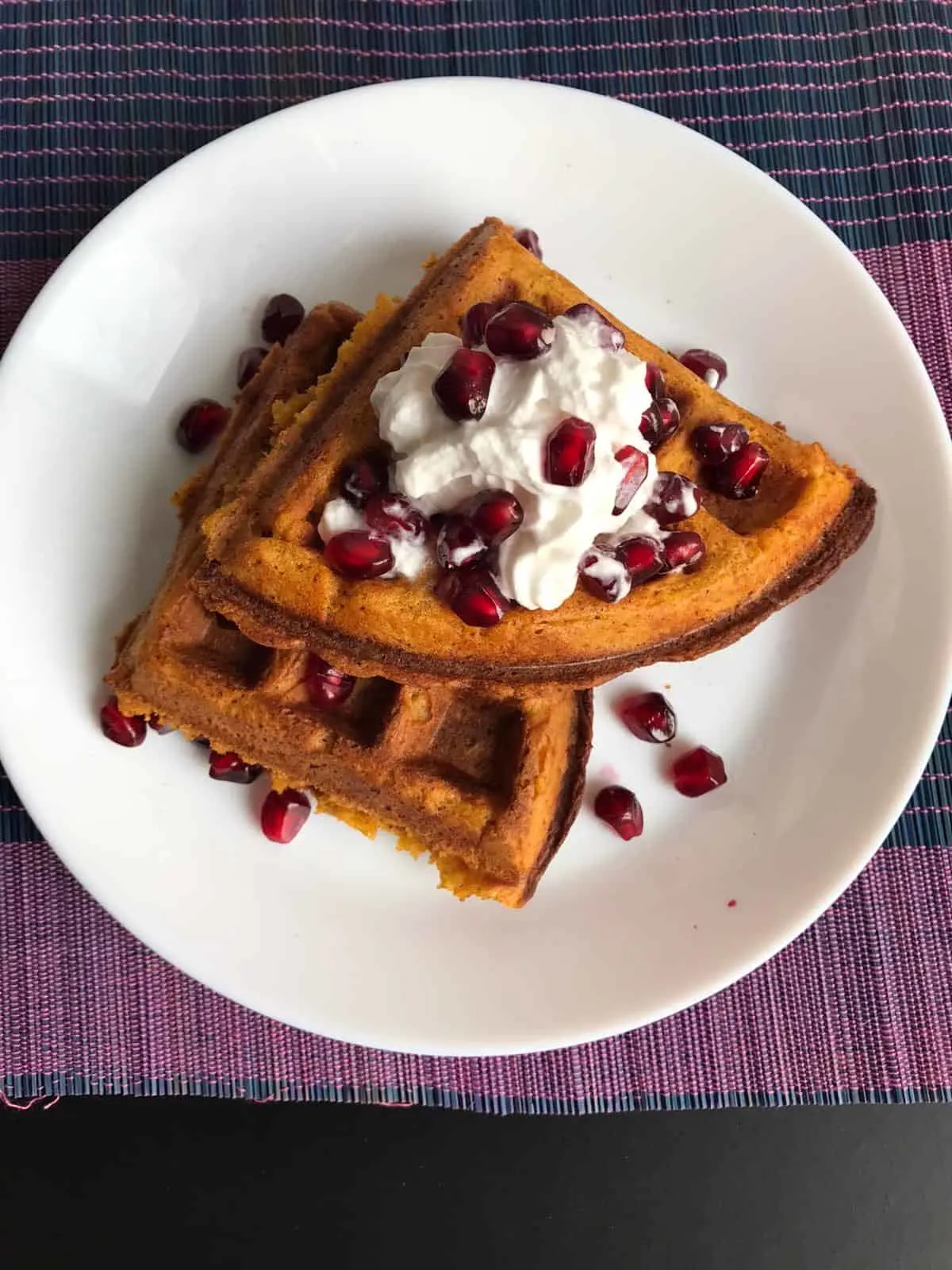 These sweet potato waffles are the perfect food for breakfast. Top them with vegan butter and maple syrup, you wouldn't know the secret ingredient is sweet potato!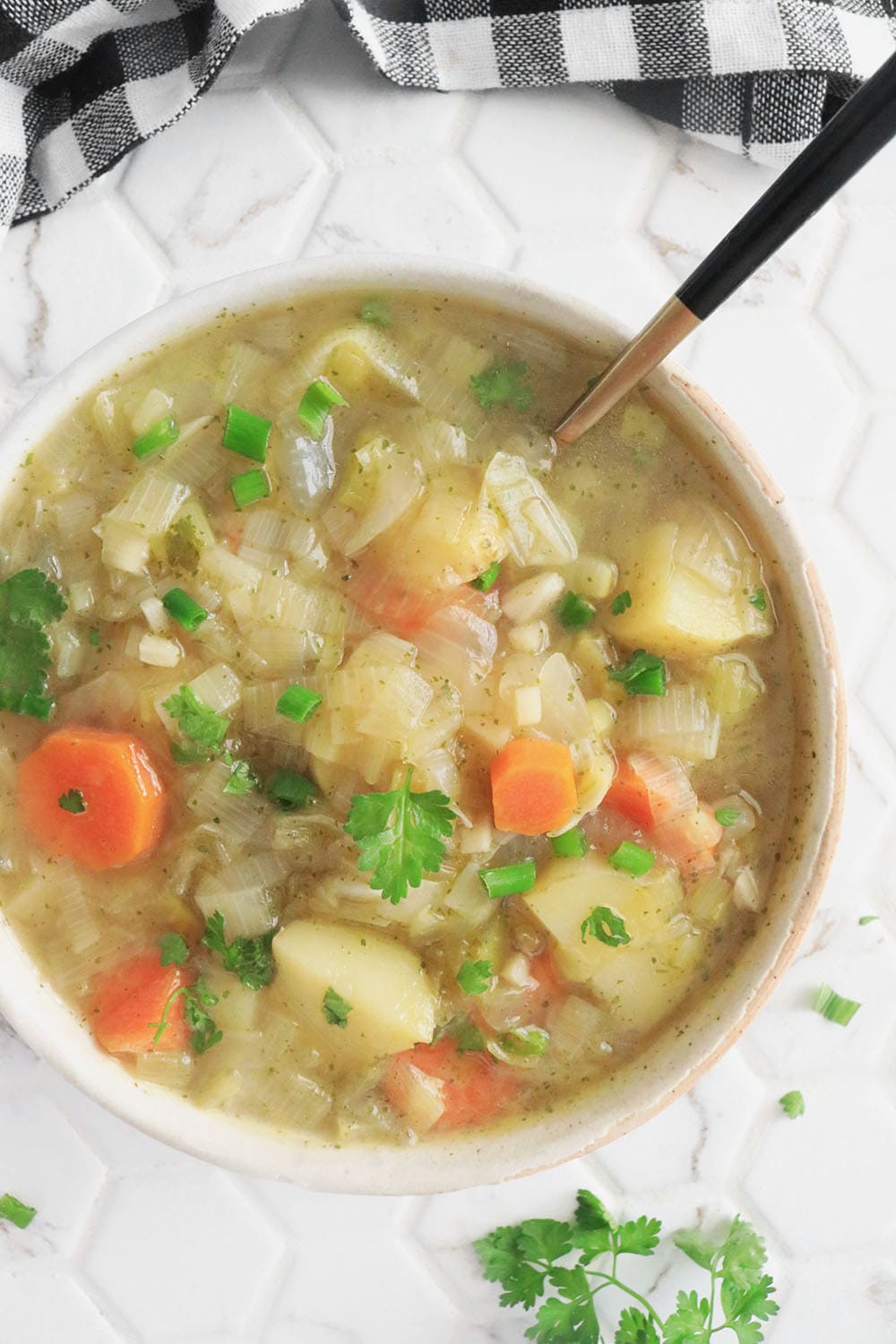 Next, this leek and creamy potato soup recipe is packed with vegetables. Ready in just 40 minutes, this soup works well as a healthy side dish or as an entree with your favorite baking dish like bread.
These spicy soft tacos will definitely become one of your favorite vegan potato recipes. Easy to make, they come together so quickly and make the perfect dish.
This Scottish Tattie and Need Soup is such a cozy and delicious recipe. The easy vegan potato recipe will leave your taste buds dreaming of being in the Highlands.
These delicious Air Fryer Breakfast Potatoes are so easy to make! Crispy russet potatoes and vegetables fried golden brown to perfection. You won't want to miss this!
This is seriously the best and healthiest vegan potato salad recipe that you will find. It uses silken tofu
This instant pot potato soup is the best vegan potato soup recipe ever. Its full of flavor and packed with delicious red bliss potatoes. If you love a good healthy vegan dinner idea you will love this recipe;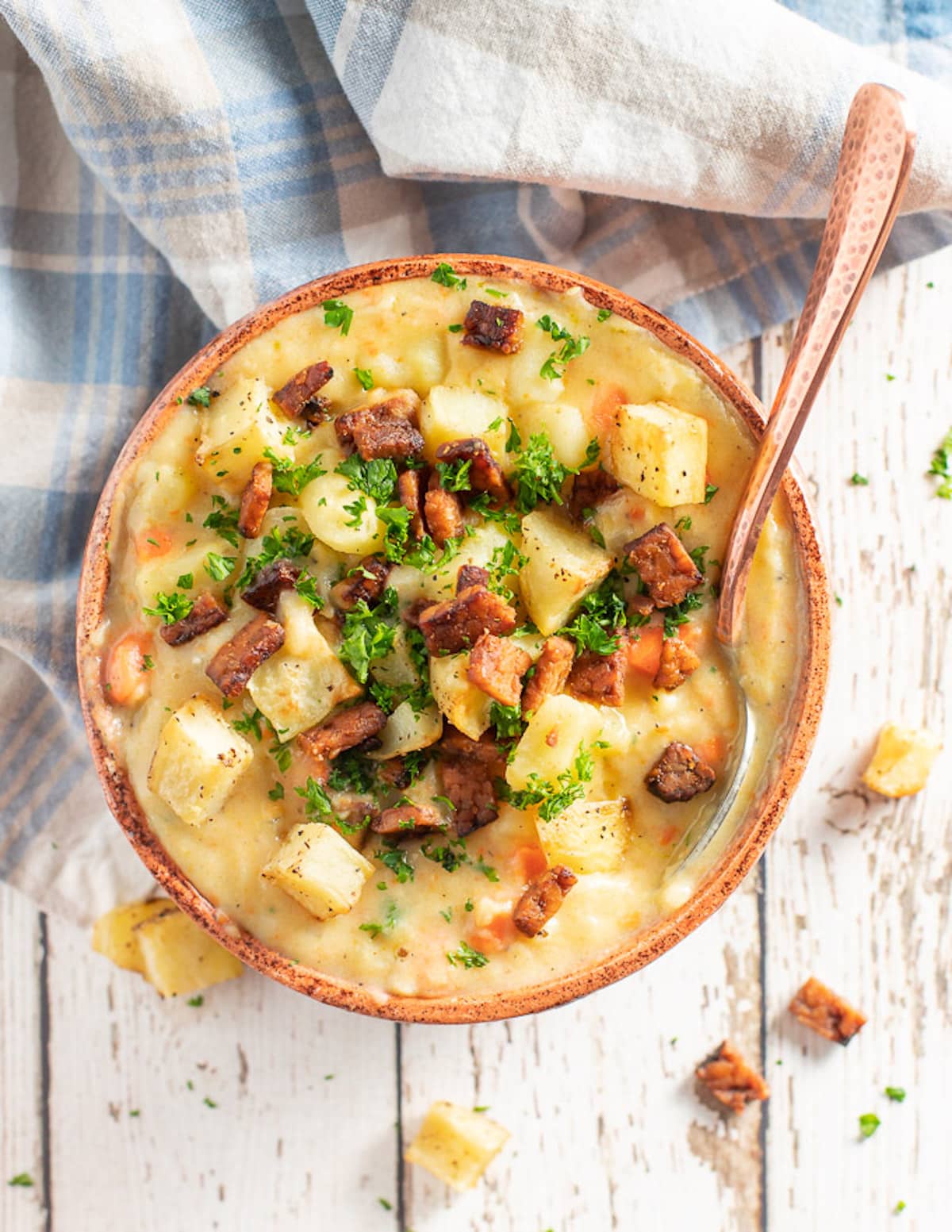 Amazingly creamy vegan potato soup recipe that is easy to make. You can find all the ingredients at your local grocery store.
These scrumptious potato tacos are stuffed with crispy roasted mashed potatoes smothered in chipotle sauce and piled with your favorite taco toppings. A delicious comforting vegan meal that is sure to become your favorite food!
This Sweet Potato Salad is one of the best vegan versions of traditional potato salad. They are sure to your next favorite easy vegan potato recipe.
This one pot 30 minute vegan mashed potatoes are seasoned to perfection. They are sure to become one of your next favorite potato recipes.
These Vegan Cheesy Potato Burritos are so easy to make! A perfect meal for National Potato Day!
Ready to make your own oil-free air fryer potato chips at home? It's one of those easy vegan potato recipes and you do not have to use any olive oil.
Chile Pepita Idaho Potato Veggie Burgers use potato and black beans as the base that get dressed up with pepitas (pumpkin seeds), chili puree, nutritional yeast, and garlic powder. It's easy to make these veggie burgers from scratch at home.
These potato skins are made with vegan cheese sauce, vegan sour cream, chives, and sun dried tomatoes. This is one of those amazing vegan potato recipes on the classic American appetizer!
These chili potato wedges are delicious, easy, and vegan. Paired with a cool and creamy jalapeño dip, this vegan potato recipe is the best thing to serve as an appetizer at parties.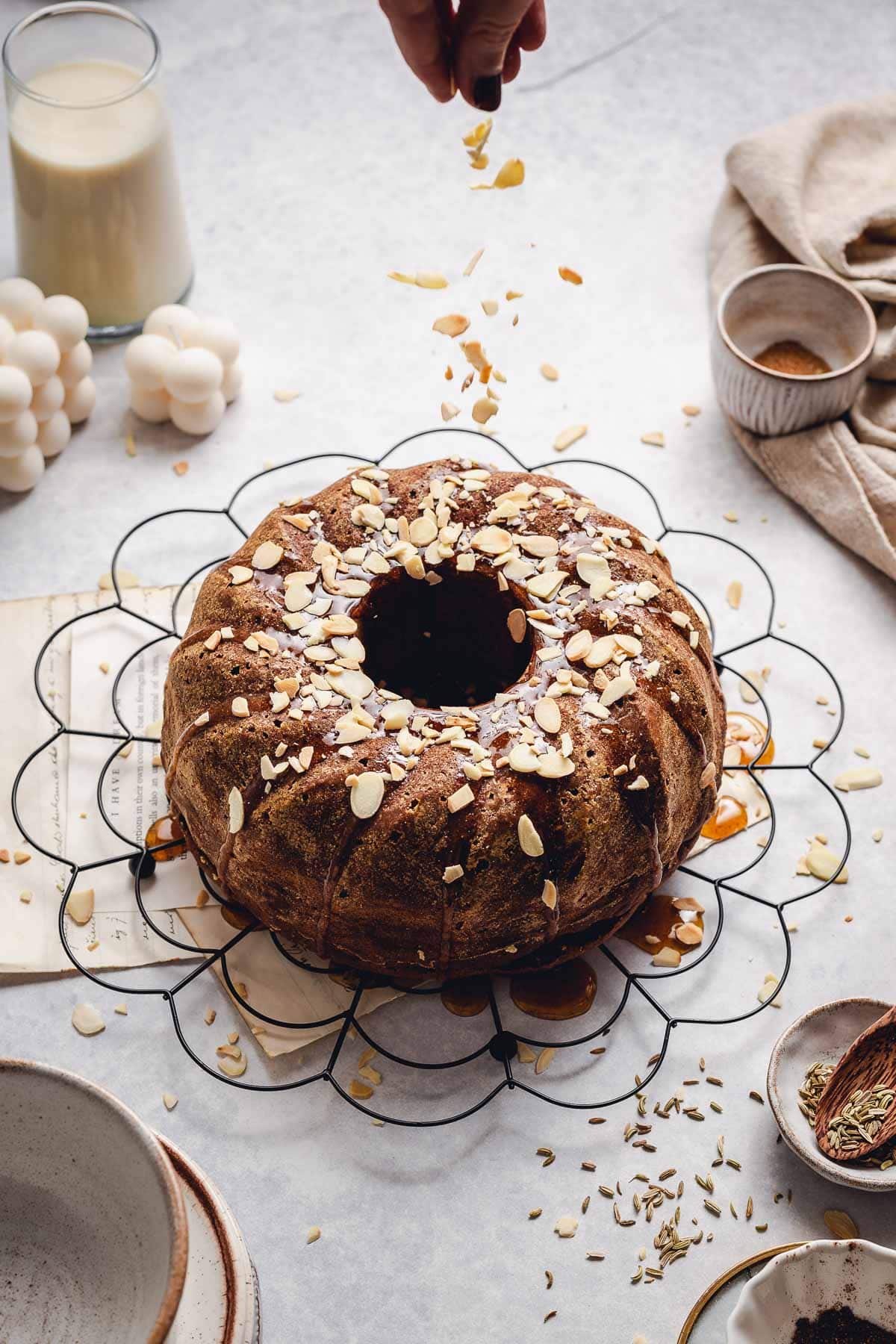 This simple sweet potato cake is perfect for any occasion. The moist sweet potato batter is spiced with cinnamon, fennel, pumpkin pie spice, and ground ginger.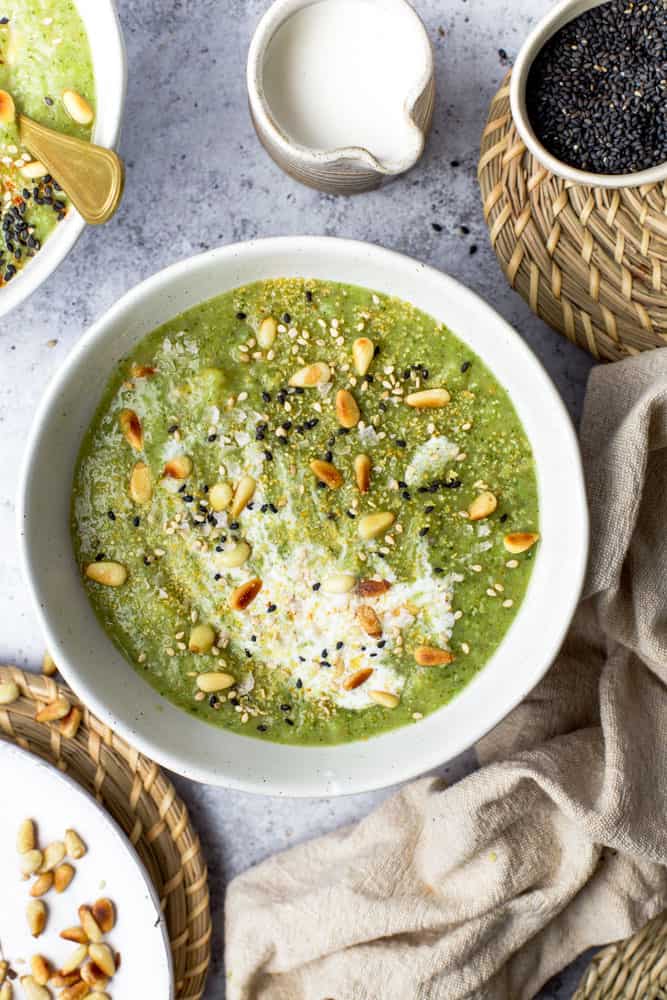 Vegan Broccoli Potato Soup that is not only a vegan potato soup recipe that is plant based but its also gluten free. This is good food for all happy healthy vegans out there.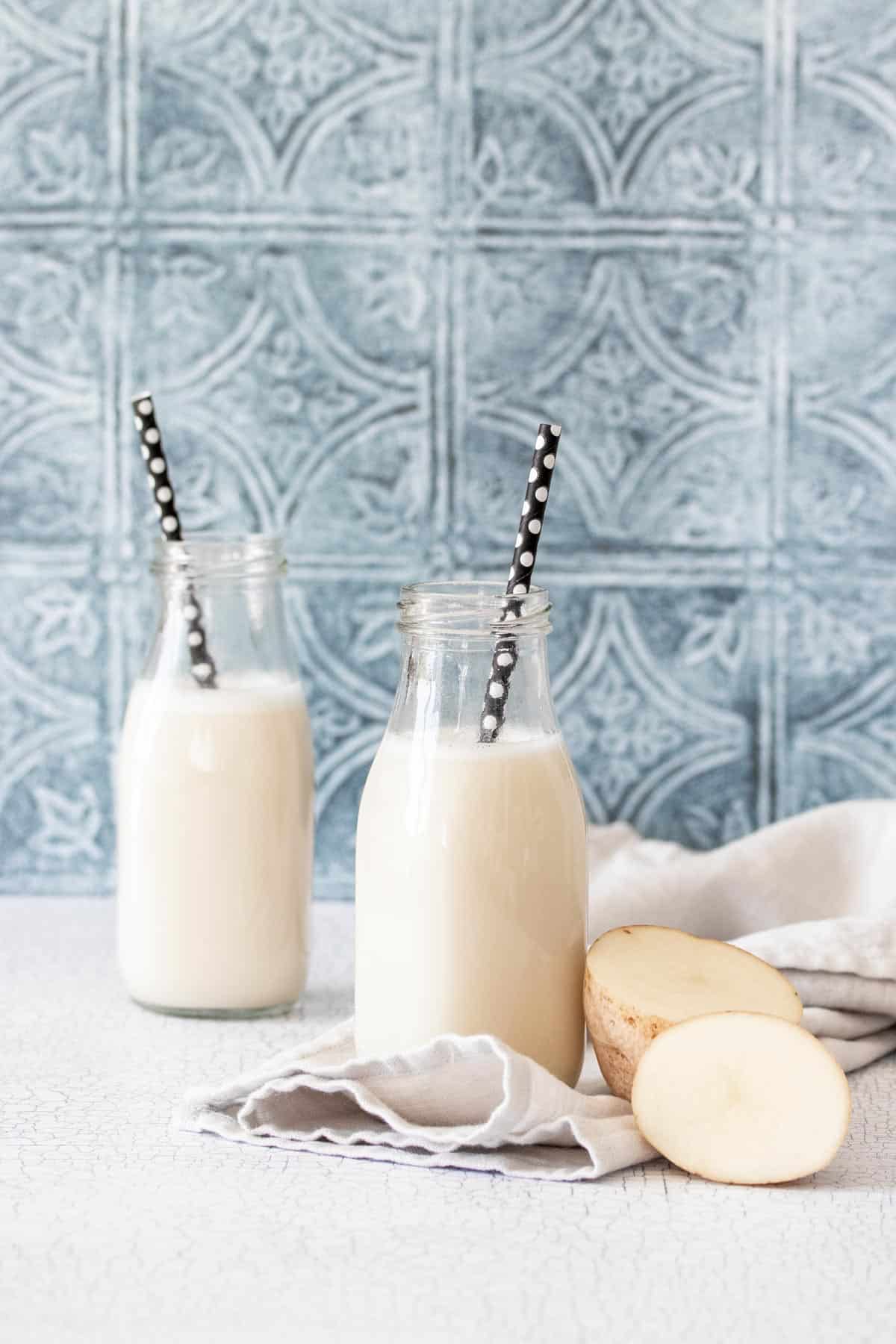 This unique take on dairy free milk is made with potatoes for a creamy result that is perfect for drinking. It is a great alternative to almond milk, coconut milk, soy milk, and cashew milk.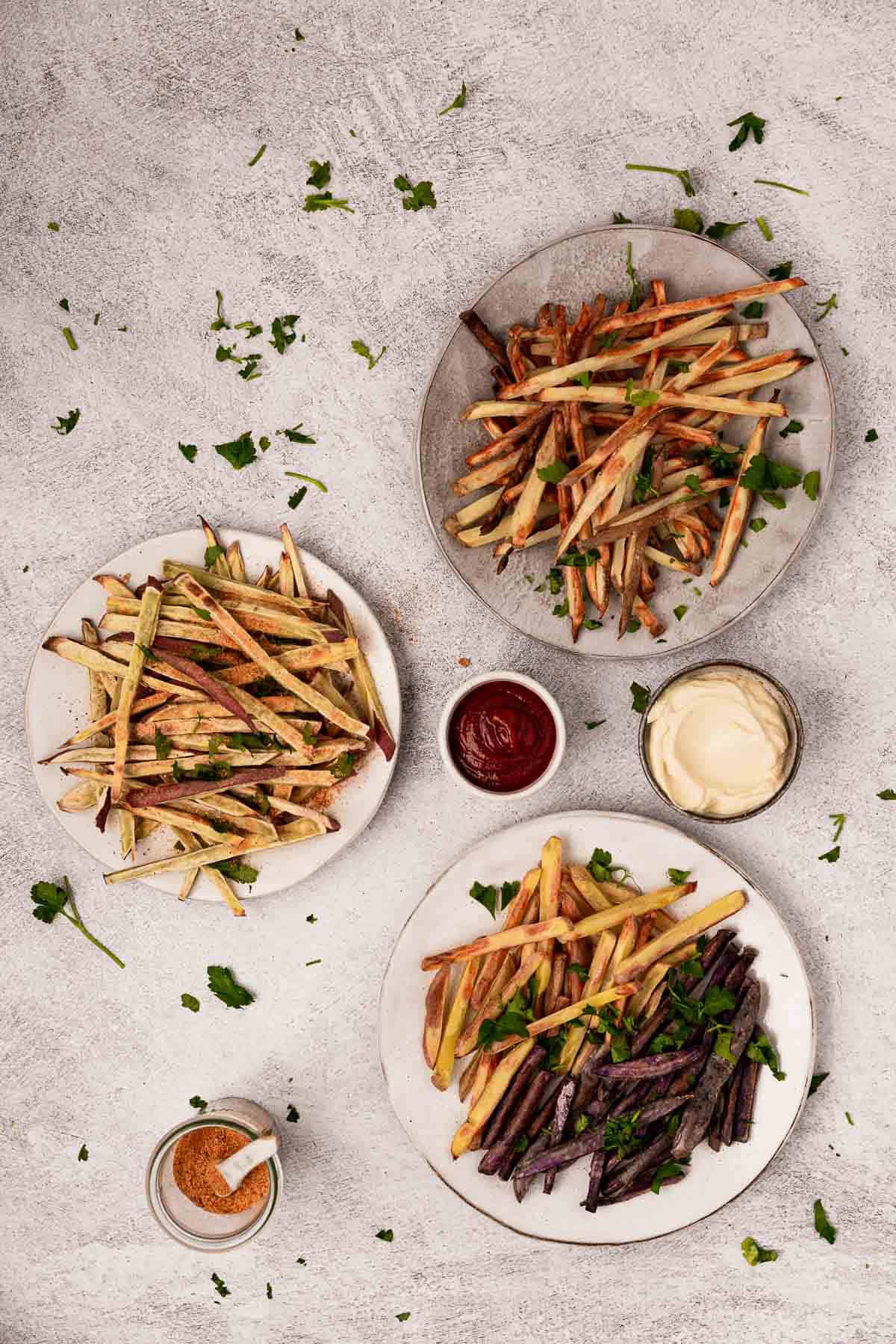 Tasty thin-cut French fries that are oil free is an easy vegan potato recipe that's to the air fryer. Any potato type will do. This recipe includes an oven option.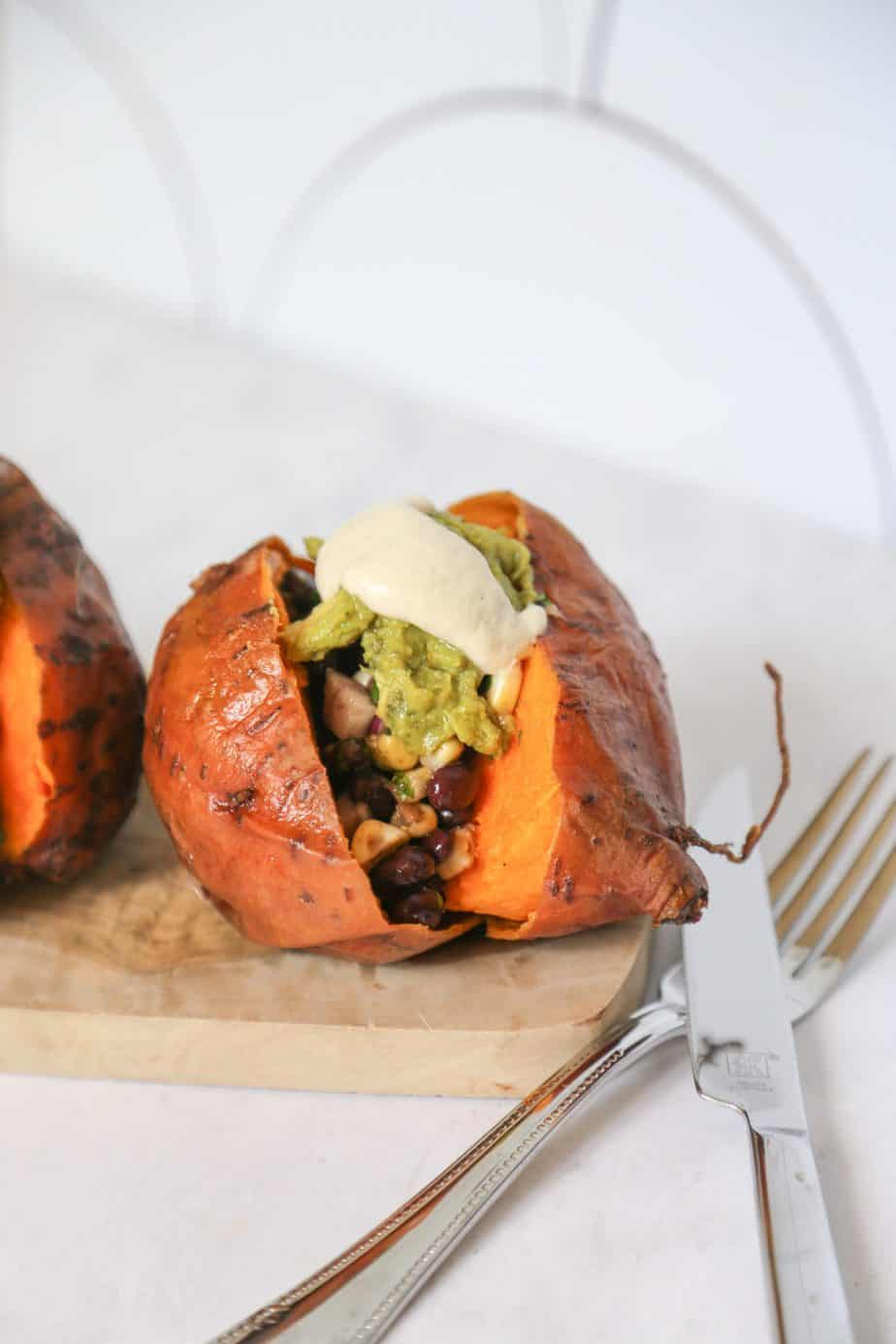 This creamy sweet potato is stuffed with black beans, corn salsa, and topped with guacamole and a dollop of vegan sour cream. It is perfect to serve at a baked potato bar.
This 2 ingredient Vegan Sweet Potato Gnocchi is completely grain free! It's a great way to utilize sweet potatoes, and it tastes great with just about any pasta sauce.
These vegan tacos are so filling, you won't miss the meat! With cumin spiced sweet and black beans over a charred crispy gluten-free tortilla topped with pickled onions, these tacos are to die for! They will be one of those main dishes you will make again and again.
Other Recipe Round Ups To Check Out!