50+ Unique Air Fryer Thanksgiving Recipes
If you are anything like me you can't wait to start whipping up some healthy air fryer Thanksgiving recipes. Air fryers have taken the clean eating market by storm. It's amazing that we no longer have to feel deprived from fried foods if you want to eat healthy or if you are on a gluten free diet. Now we can enjoy healthy crispy, crunchy, fried foods that taste just like they came out of a deep fryer.
Another great reason to add some air fryer Thanksgiving recipes to your holiday menu is because it will help speed up preparation. Even if you have are lucky enough to have a double oven, the kitchen gets crowded on Thanksgiving. And if you're making a turkey then chances are at least one of your ovens will be in use all day!
Using an air fryer to cook some of the side dishes will free up oven space so that you can get hot food on the table in a timely fashion.
Unless you want to air fry your turkey! That's an option too!
This post may contain affiliate links. As an Amazon Associate I earn from qualifying purchases at no cost to you. See my Affiliate Disclosure to read my policy and more about affiliate links.
Table of Contents
The Best Air Fryer Thanksgiving Recipes
Thanksgiving is just around the corner. The air fryer has taken the United States market by storm. An air fryer is one of the most useful kitchen appliances you can buy. Whether you're a seasoned air fryer veteran or a newbie, there is something here for you. You'll find everything from Thanksgiving air fryer desert recipes to air fryer side dishes that will compliment your Thanksgiving Turkey.
Air Fryer Thanksgiving Sides
The best part of Thanksgiving dinner isn't the turkey, it's the sides! If you want some amazing air fryer Thanksgiving side recipes check out the recipes below. There is so much variety to choose from!
Air Fryer Cauliflower Steaks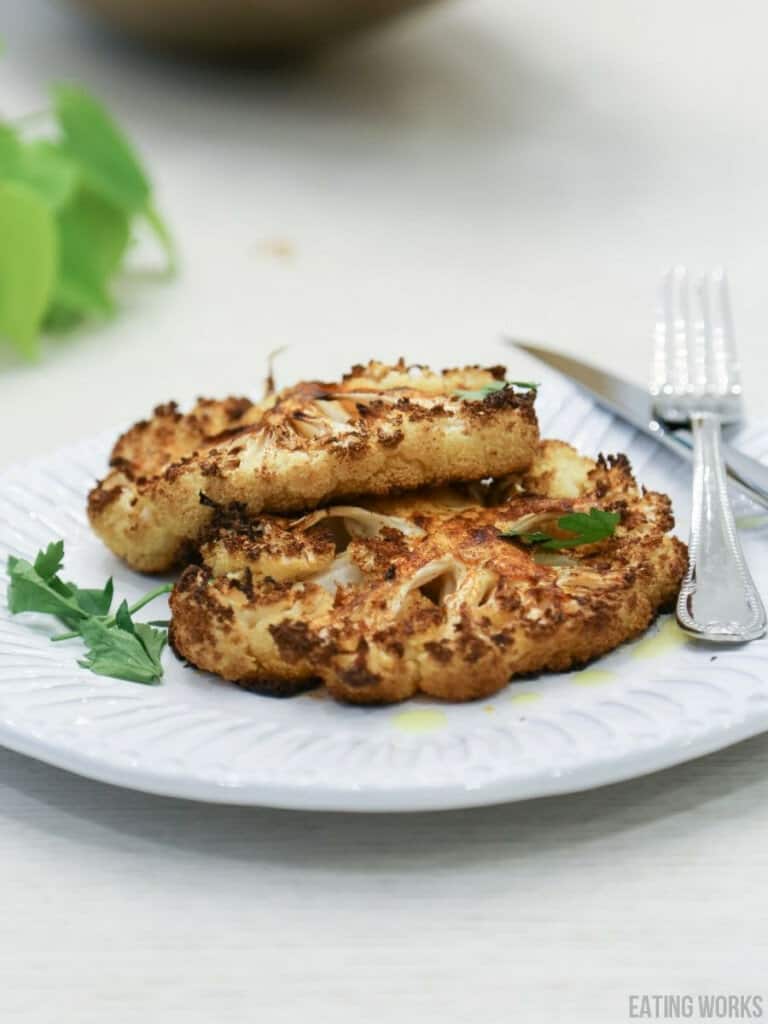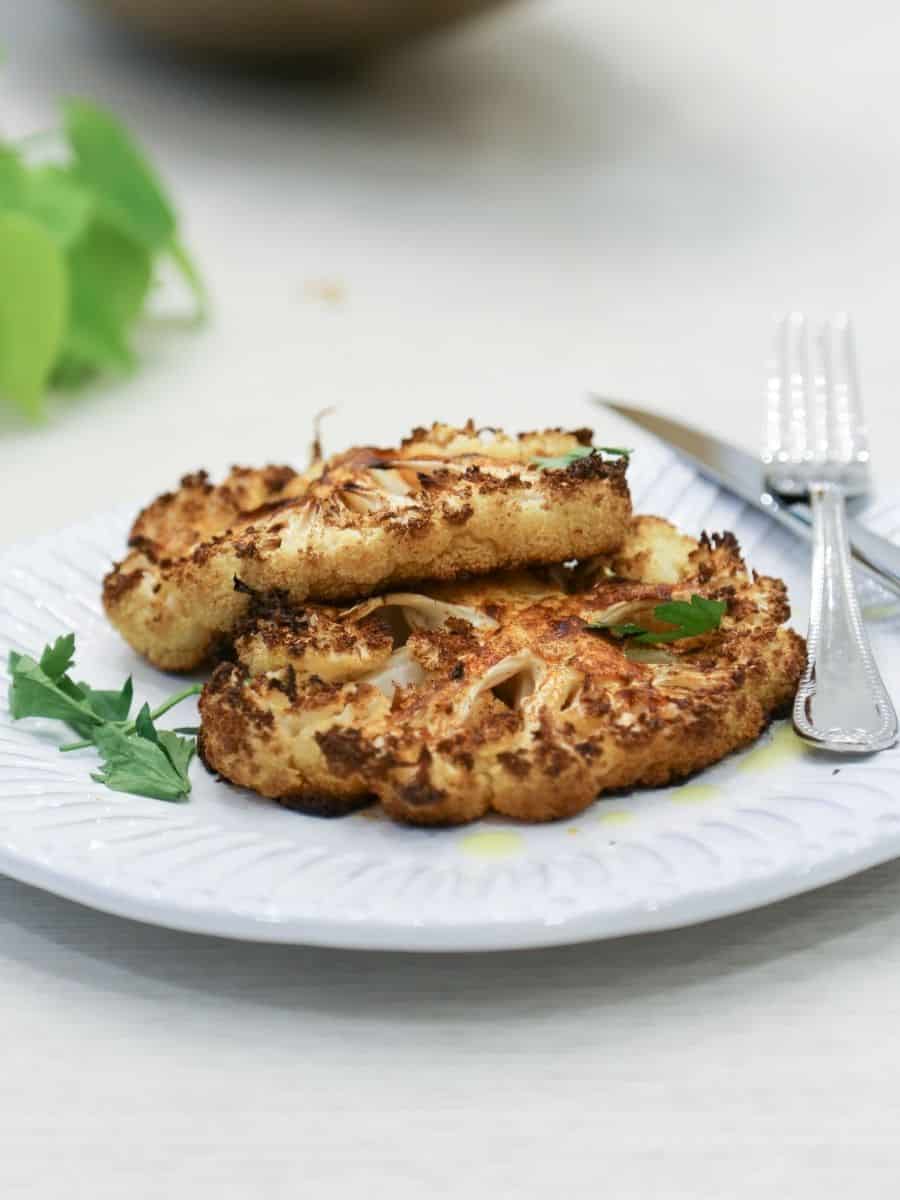 Air Fryer Carrots
"Air frying carrots with thyme are the perfect side dish. They are top allergen free, vegan, full of taste so they are excellent for meeting the needs of many diets at family dinners, like Thanksgiving." – theallergyfreekitchen.com
Air Fryer Cauliflower
"This roasted frozen cauliflower is spiced with cumin and red chili powder that gives it a gorgeous color and aroma. Make this frozen cauliflower in air fryer using very little spices and oil; and transform this frozen boring veggie into a delicious meal, with very little effort." theflavorbells.com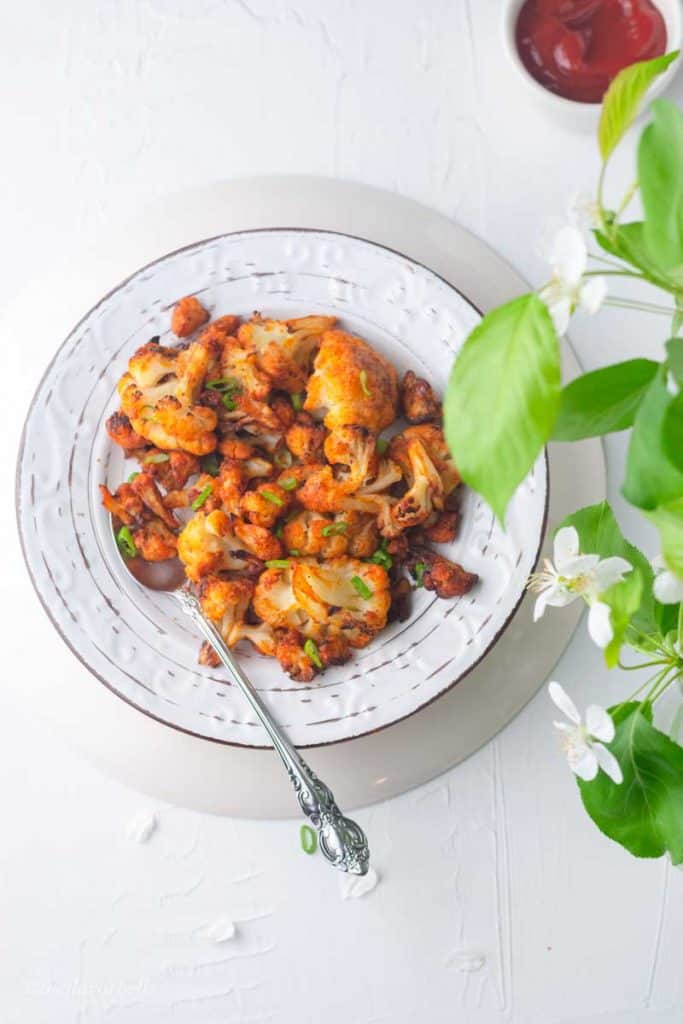 Air Fryer Frozen Brussels Sprouts
"The easiest and quick way to cook the frozen Brussel sprouts is to air fry them. They turn out crispy from the outside and tender from the inside. Use your favorite spice to add the jazz to this super healthy and delicious veggie." theflavorbells.com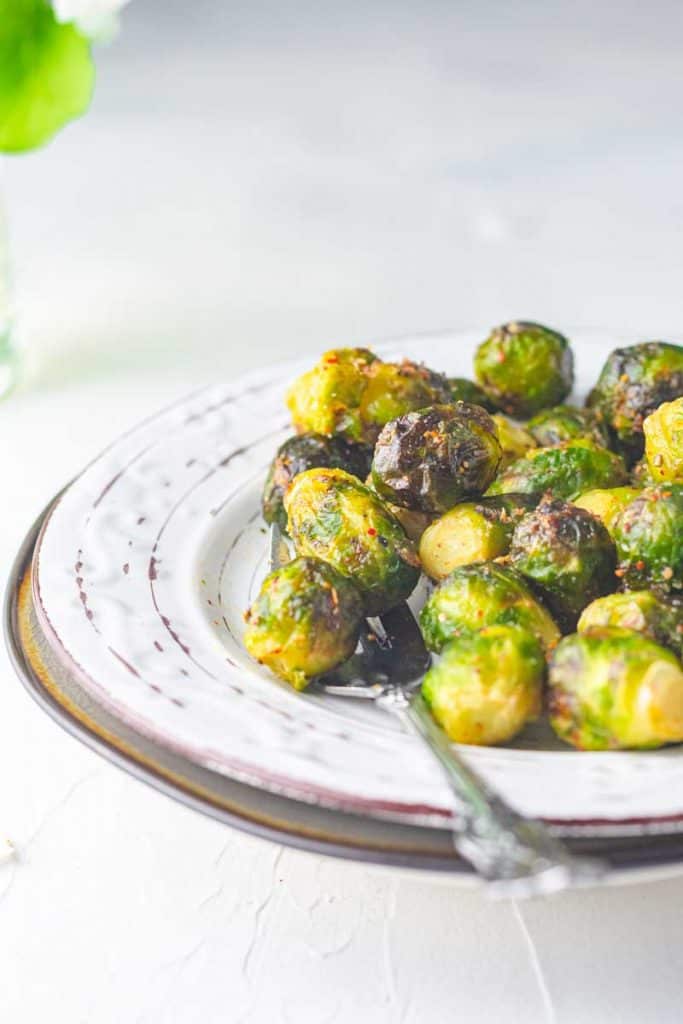 Air Fryer Sweet Potatoes For Thanksgiving
"Cooking sweet potatoes in the air fryer is the perfect thanksgiving recipe! The air fryer makes the sweet potato crispy on the outside and tender on the inside." – pinchofwellness.com
Broccolini in the Air Fryer
"Looking for a healthy, flavorful side dish to go with your turkey?! This air fryer broccolini recipe is fast, tasty and always a hit." – coupleinthekitchen.com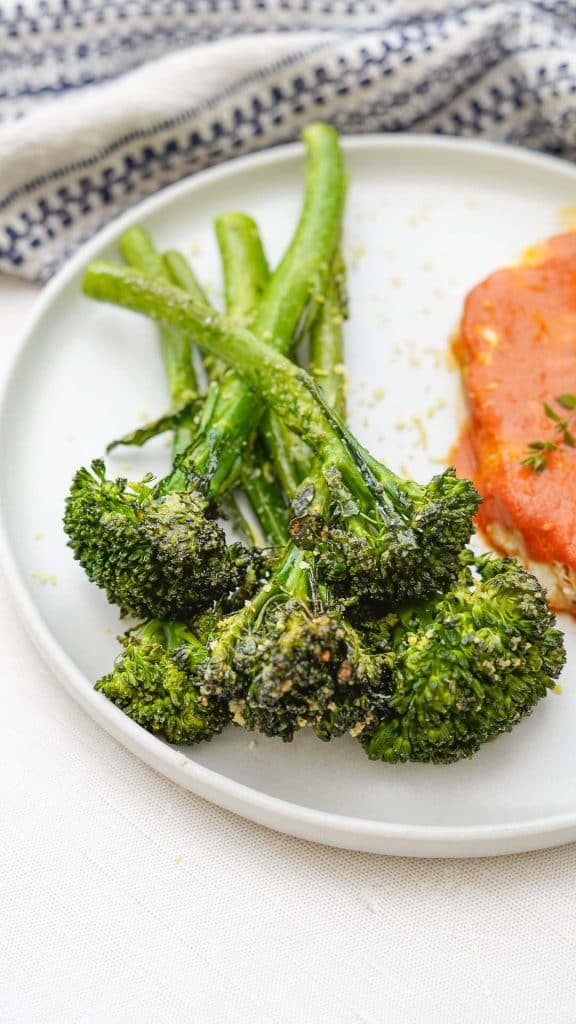 Crispy Air Fryer Baby Potatoes
"These Air Fryer Baby Potatoes are super crispy on the outside, soft and creamy on the inside! They are so easy to make, just baby potatoes and your favorite seasonings to flavor them up! You can have this oil-free and healthy side dish ready in less than 20 minutes! Naturally gluten-free, vegan, and paleo, these potatoes will be a hit!" – strengthandsunshine.com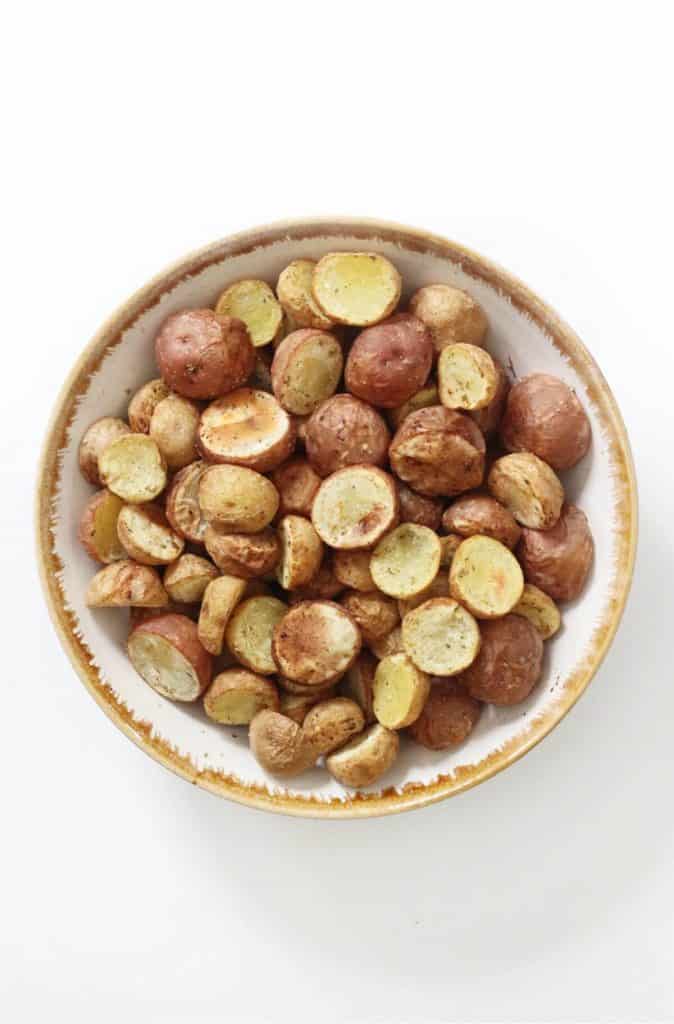 Green Beans in the Air Fryer
"These super easy Air Fryer Green Beans are the best! Healthy, crispy, without any oil! Air fried green beans are a perfect vegetable side dish for any weeknight dinner or for meal prep! Fresh whole green beans with your choice of seasoning, cooked to perfection in just about 10 minutes! This simple recipe is gluten-free, vegan, paleo, keto, and kid-friendly!" – strengthandsunshine.com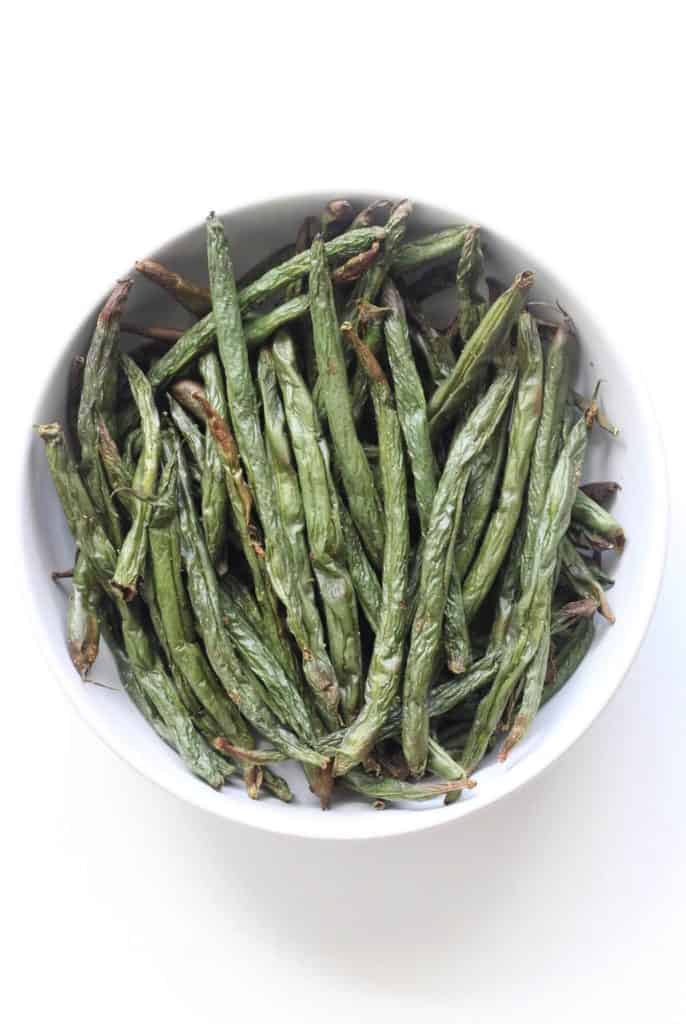 Air Fryer Acorn Squash
"This air fryer acorn squash is the easiest way to make squash for Thanksgiving without taking up precious space in your oven!" – findingzest.com
Air Fryer Broccoli
"Air Fryer Broccoli is a super quick Thanksgiving side dish! Get that roasted flavor we all love in a fraction of the time." – findingzest.com
Air Fryer Acorn Squash with Hazelnuts
"This delicious Air Fryer Acorn Squash recipe is roasted to perfection with buttery ghee, sweet maple syrup, and nutty, crunchy hazelnuts. It's the perfect side dish for a holiday celebration!" – cookathomemom.com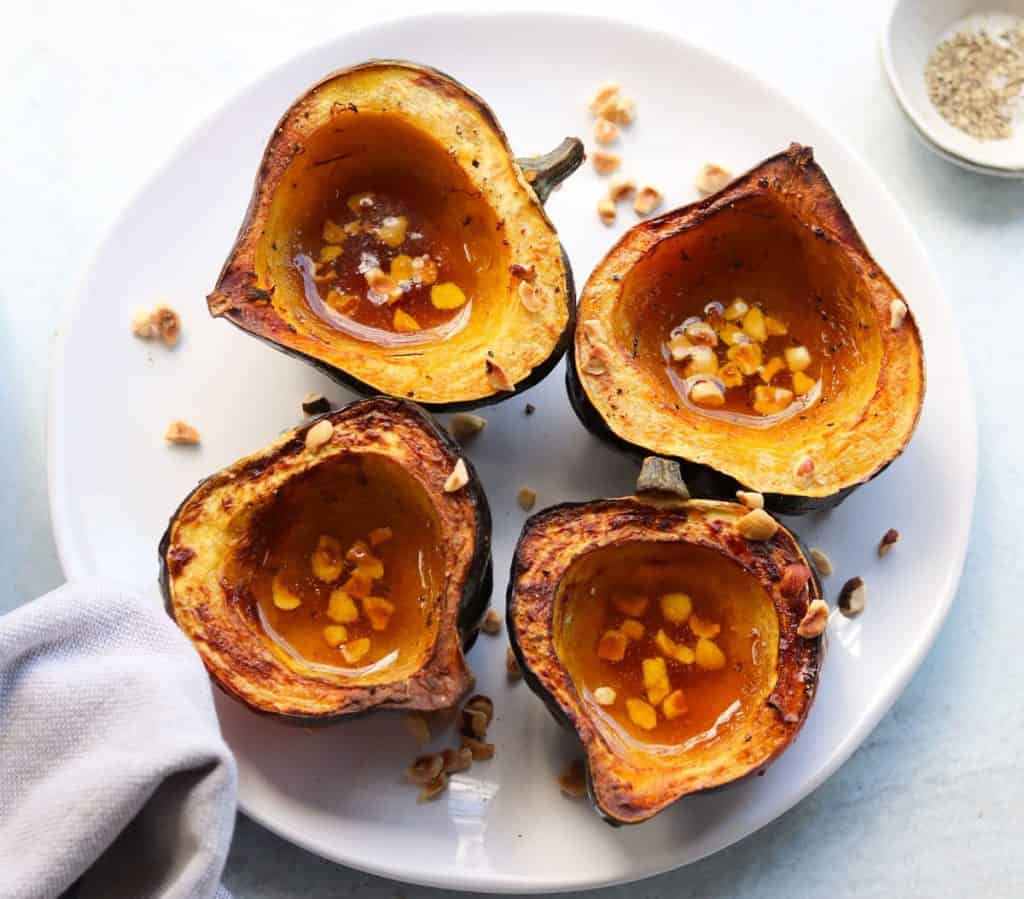 Air Fryer Whisky Corn Stuffing
"This air fryer whiskey, sausage and cranberry stuffing is so delicious! Baking stuffing in an air fryer means you can fit other dishes in the oven or on the stove making it perfect for Thanksgiving." – xoxobella.com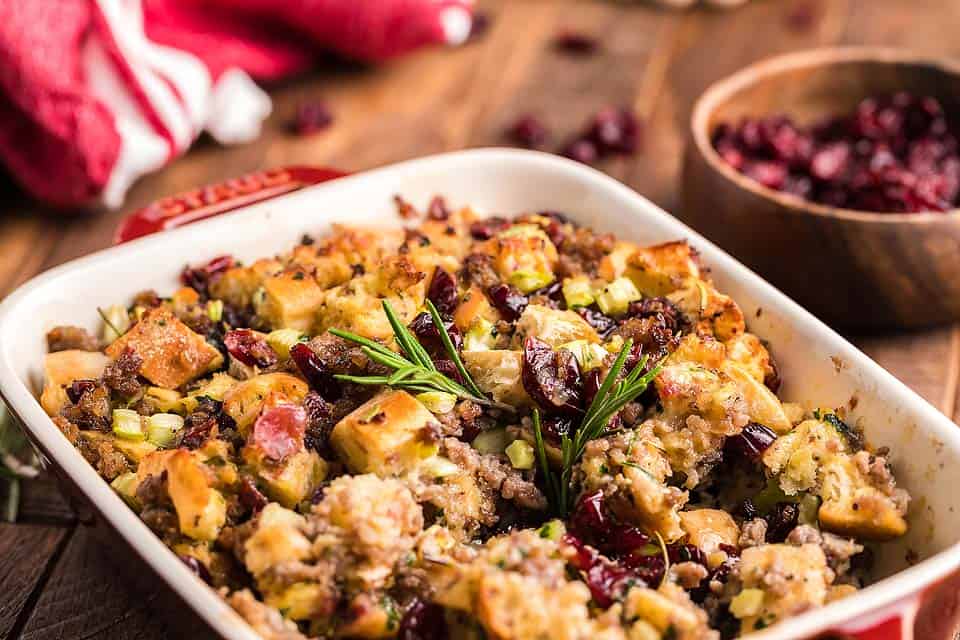 Air Fryer Cornbread Caserolle
"It's easy to put together this air fryer cornbread pudding made with Jiffy cornbread mix. This bacon corn casserole will become a family dinner tradition." – xoxobella.com
Air Fryer Sweet Potato Stacks
The thin sliced sweet potatoes in these casserole stacks are so quick to prepare in the air fryer, making them a great side dish for the holiday season." – xoxobella.com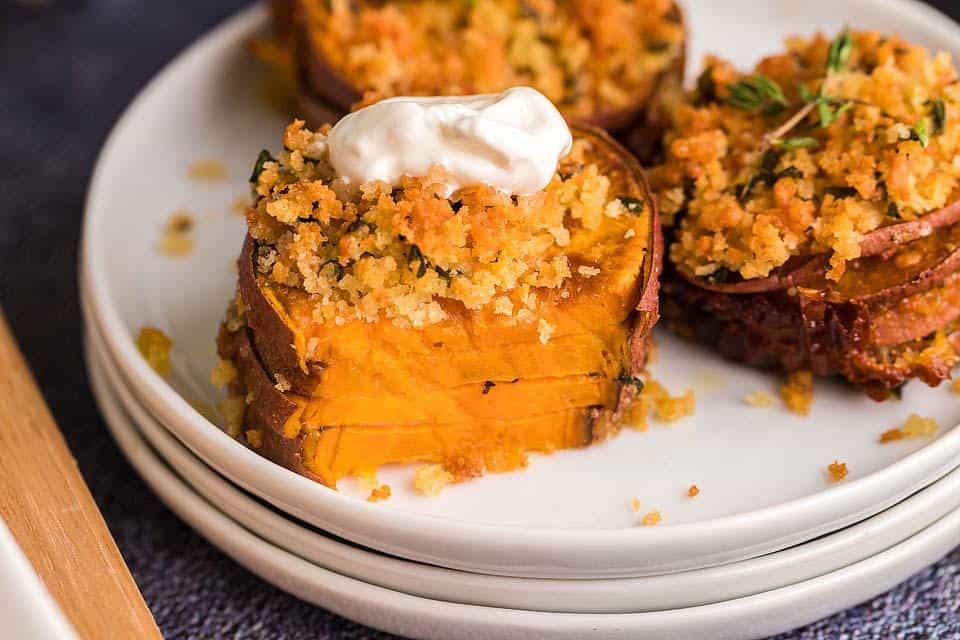 Air Fryer Potato Gratin
"Cook up a tasty potato gratin in less time in your air fryer. Thinly sliced potatoes are cooked in a seasoned cream sauce before being topped with panko breadcrumbs and parmesan and broiled to crispy perfection. This indulgent potato side is truly indulgent and delicious!" – biteontheside.com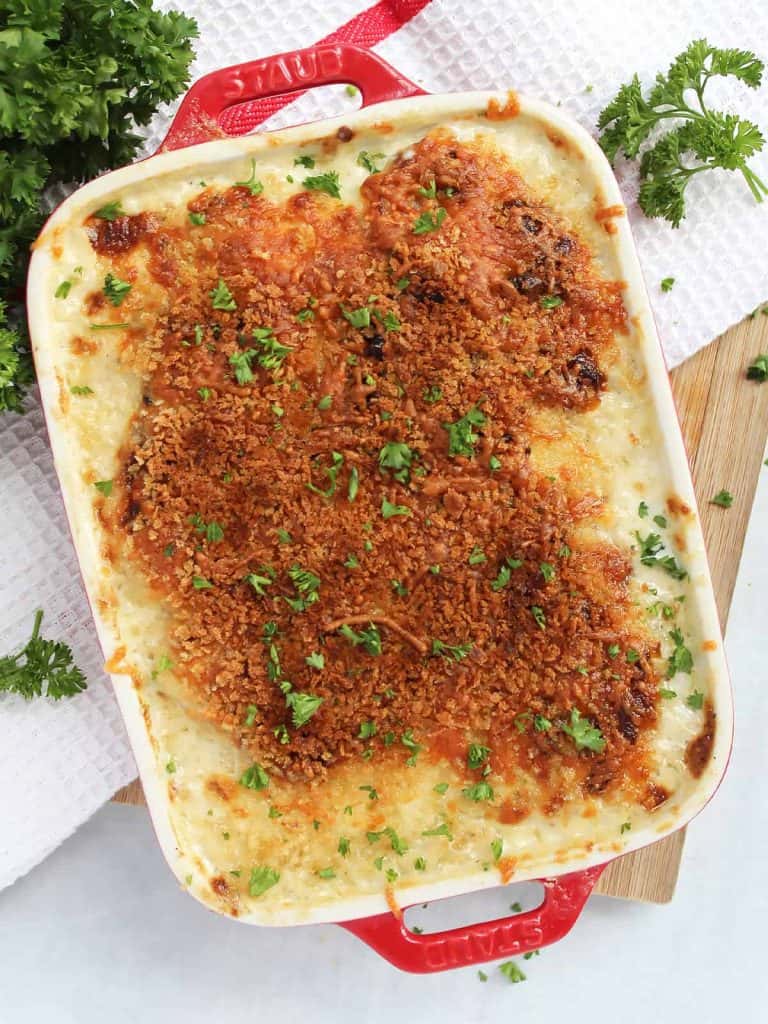 Easy Air Fryer Roasted Beets
"These tender roasted air fryer beets are easy to make for a healthy Thanksgiving side dish." – recipesfromthepantry.com
Quick Air Fryer Asparagus
"Easy Air Fryer Asparagus is a quick and convenient side dish. Tossed in simple seasonings and cooked in under 10 minutes, the tender green spears are finished with a heavenly vegan garlic butter sauce to take every bite to the next level!" -thecheakychickpea.com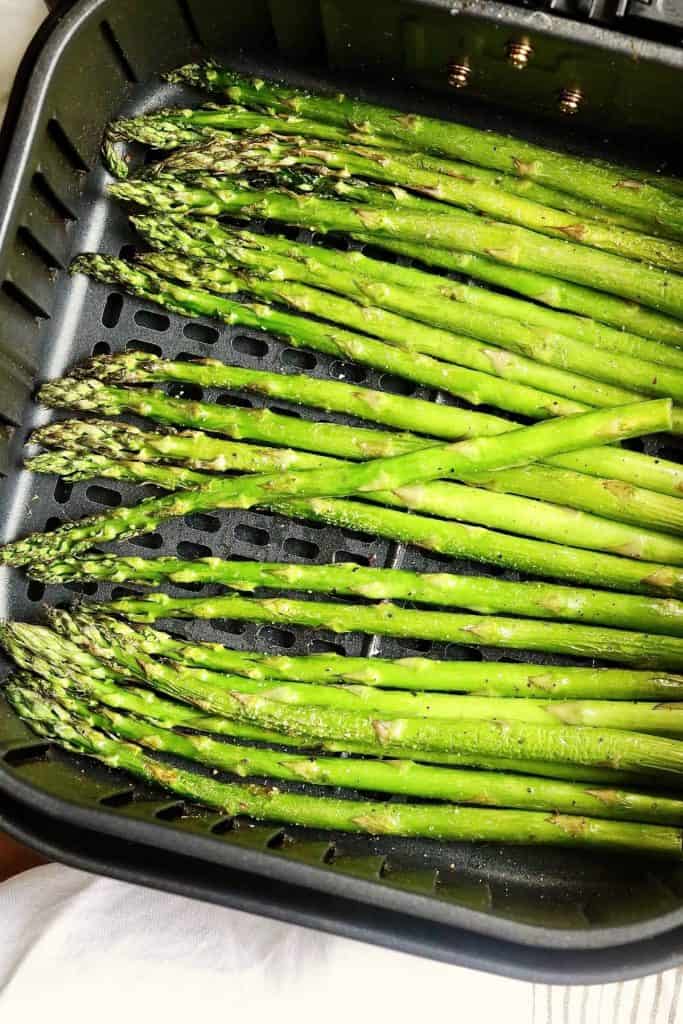 Tasty Air Fryer Stuffing Balls
"Delicious Sage & Onion Stuffing Balls in the air fryer. Make ahead your own air fryer stuffing and then cook your homemade stuffing in the air fryer when you're ready." – recipethis.com
Air Fryer Thanksgiving Appetizers
If you're looking for some awesome appetizer air fryer Thanksgiving recipes check out these recipes below!
Air Fryer Keto Cauliflower Buffalo Wings
These six ingredient Keto Cauliflower Wings pack a ton of flavor! They're crispy on the outside with a fiery kick. If you are on a vegan and gluten free diet these wings are perfect for you!
Wings are the ultimate finger food making them perfect for casual get togethers. Dunk them into your favorite BBQ sauce and you'll think you're eating real buffalo chicken wings.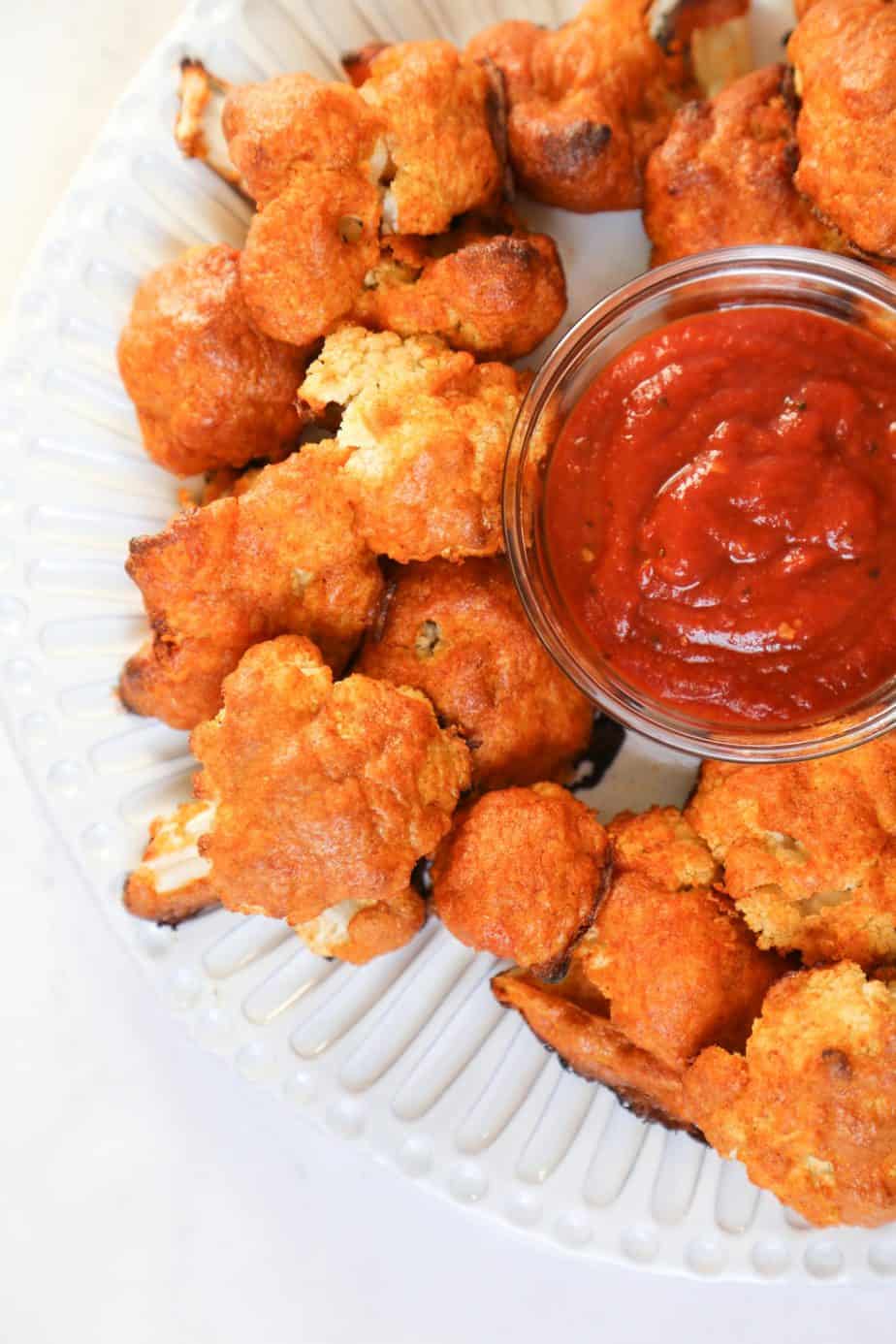 Air Fryer Stuffed Mushrooms
"These air fryer stuffed mushrooms can be made to be spicy or mild. The perfect Thanksgiving appetizer" – justinemarie.com
Roasted Root Veggies
"Delicious root vegetables are tossed in olive oil and a few fall spices, then popped into the air fryer for 20 minutes! This side dish looks gorgeous on a holiday table but is perfect for any time of the year!" -getonmyplate.com
Lebanese Cauliflower With Tahini Sauce
"Deliciously crispy air fried cauliflower with tahini sauce is a great addition to any Thanksgiving table. Only a few ingredients required." – plantbasedfolk.com
Air Fryer Kombucha Squash
"This delicious low carb Air Fryer Kabocha Squash recipe is super easy to make quickly in the air fryer. With a fluffy texture and sweet nutty flavor, kabocha fries make a great appetizer or side to any dish" – ihackeddiabetes.com
Pumpkin Fries
"Pumpkin fries, savory with a little sweet, made crispy in the air fryer with a little oil, a baking "pie" pumpkin, and seasoned just right with cumin, turmeric, and smoked paprika. Serve with your favorite sauces for a seasonal side dish or festive treat." – veggiefunkitchen.com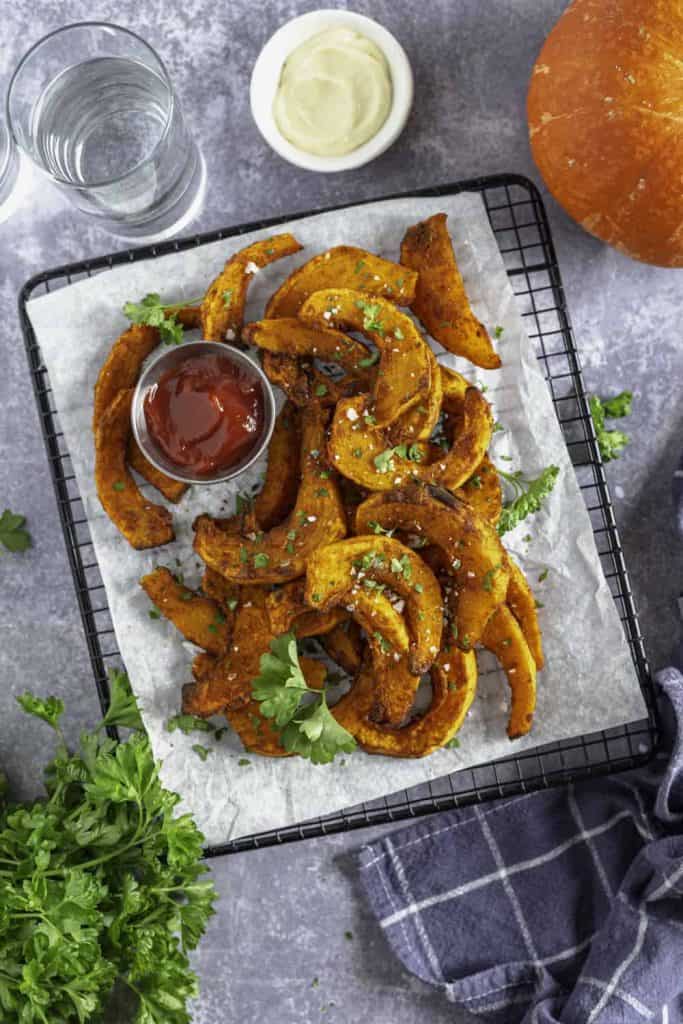 Air Fryer Onion Rings

"These air fryer frozen onion rings make a quick and easy side dish or appetizer that is ready in under 10 minutes. Crispy and golden onion rings that taste like they were deep fried without the calories." – thelittlestcrumb.com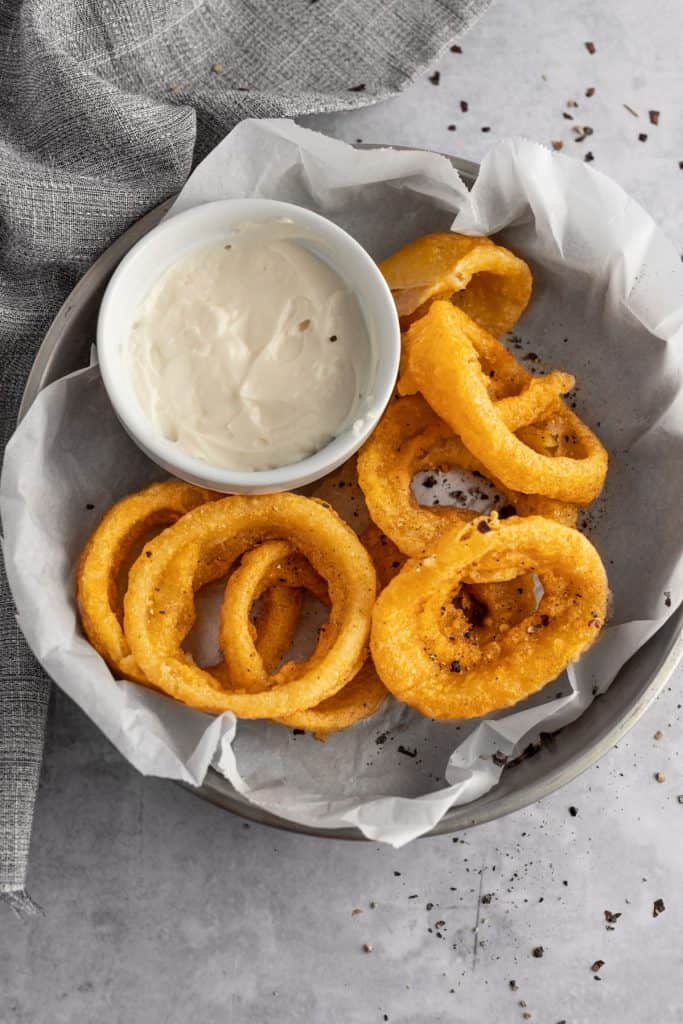 Air Fryer Roasted Potatoes
"These Air Fryer Roasted Potatoes are fluffy from the inside, and crispy and golden on the outside. They're so quick and easy to make, and use a fraction of the oil that you'd normally use!" – littlesunnykitchen.com
Air Fryer Green Bean Casserole

"An air fryer green bean casserole is the perfect side for Thanksgiving. Freeing up space in your oven cooking your green bean casserole in your air fryer is a relief. Delicious and simple, you'll never make it any other way." – thecaglediaries.com
Main Air Fryer Thanksgiving Recipes
When most people think of air fryer Thanksgiving recipes, they think of veggie side dishes. But you can do so much more with your air fryer then just churn out a few awesome side dishes for Thanksgiving. You can also make your main dish in the air fryer. If you're looking for some main course air fryer Thanksgiving recipes then check out the inspiration below!
Chicken Thighs in the Air Fryer
"Simple and ready in under 30 minutes, enjoy succulent chicken thighs seasoned with an easy mix of seasonings. Great for meal prep, versatile, and loaded with flavor." – lowcarbspark.com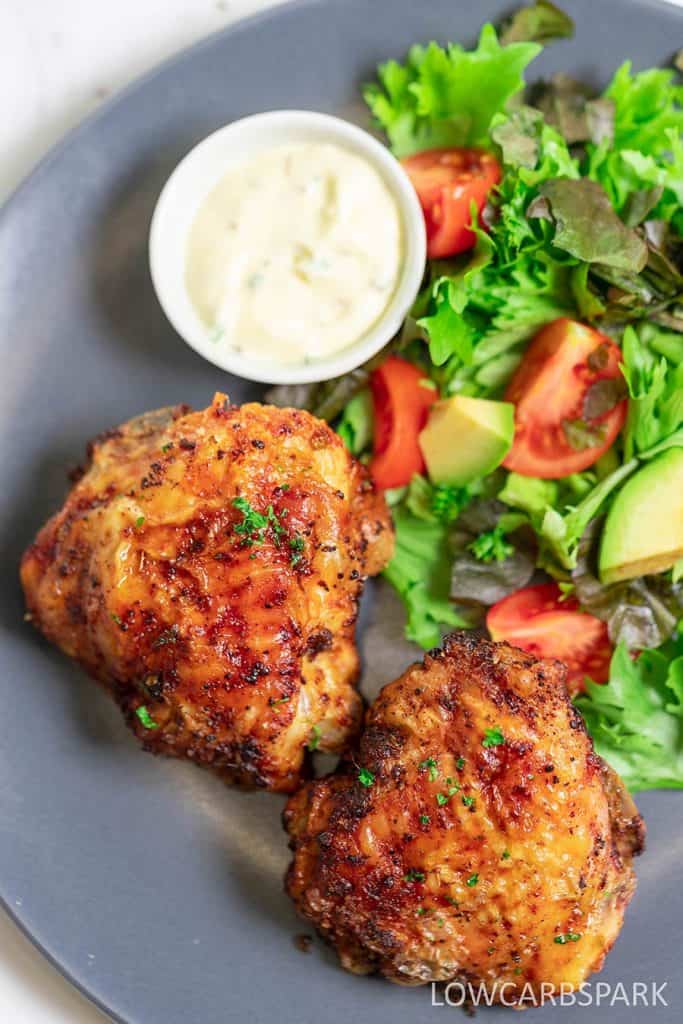 Air Fryer Rotisserie Chicken
"With just a few ingredients and minimal preparation, you can enjoy perfectly cooked rotisserie chicken in under one hour. It's the best chicken with crispy skin and perfect for a busy weeknight dinner. " – lowcarbspark.com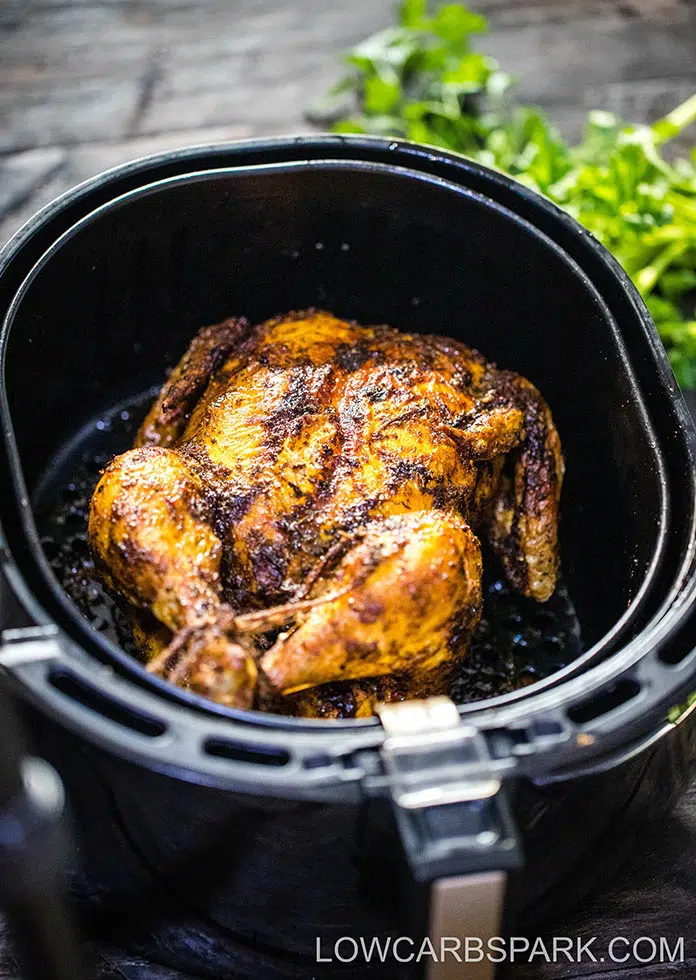 Air Fryer Lamb Chops
"Make the most perfect and easy Air Fryer Lamb Chops! With simple 3 ingredient marinade, the chops turn out juicy and tender with a beautiful sear." – ifoodreal.com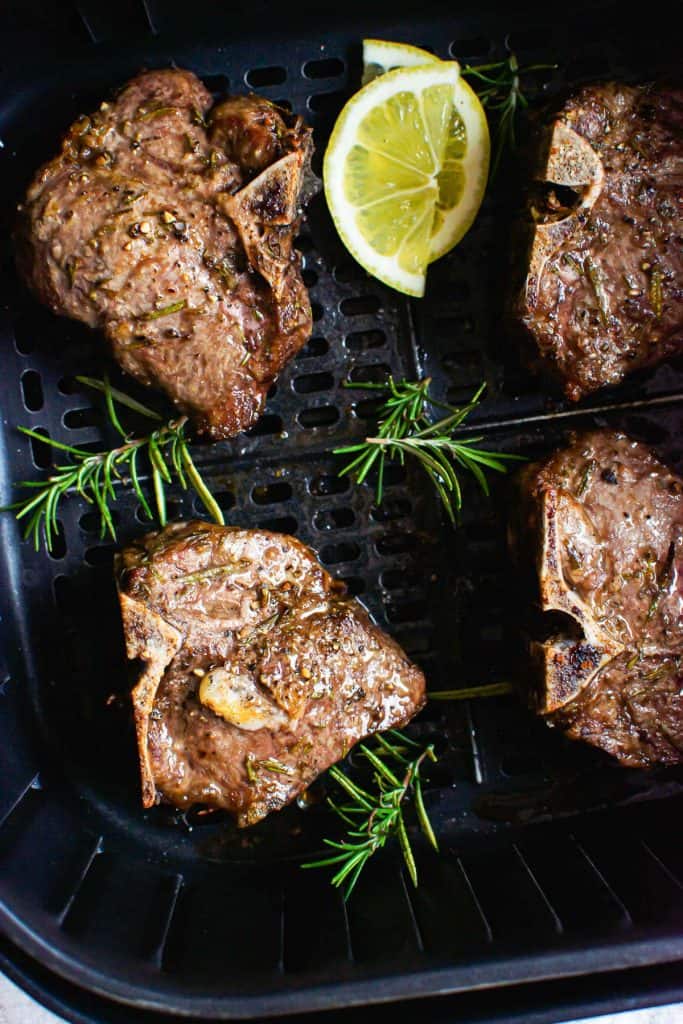 Air Fryer Cornish Hen For Thanksgiving
"Air fried Cornish hen is made with a simple 4-ingredient dry rub and has a delicious golden crispy skin with lean juicy meat. They present so beautifully as mini rotisserie chickens perfect for a single serving. An impressive dinner idea for special occasions but so simple to pull together on a casual weeknight." littlesunnykitchen.com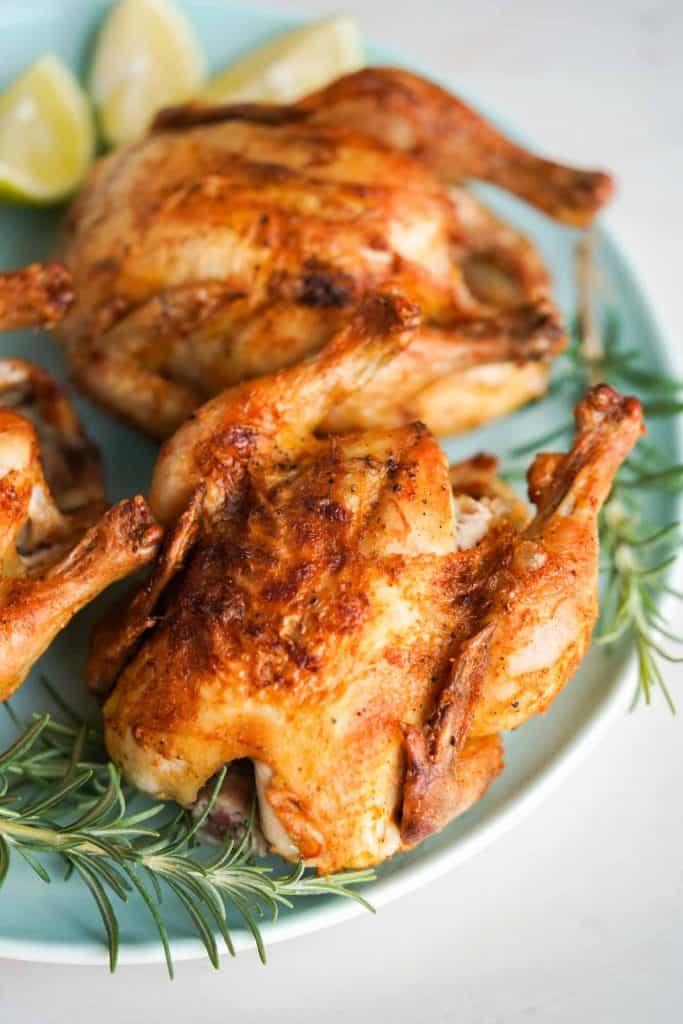 Thanksgiving Air Fryer Coconut Shrimp
"These crispy air fryer frozen coconut shrimp take only 10 minutes to make! Straight from the freezer into the air fryer. They come out with a crunchy, golden brown coating and a tender and juicy inside. Topped with a spritz of lime, chopped cilantro and served with your choice of dipping sauce." – thelittlestcrumb.com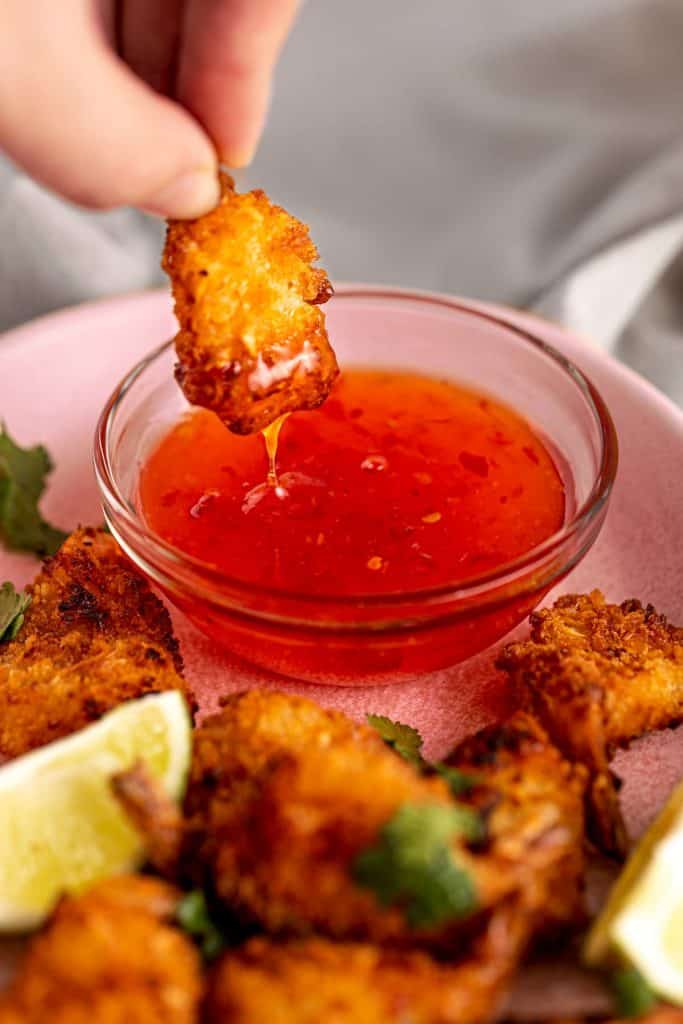 Air Fryer Turkey Breast
"Turkey breast is a great alternative to cooking a whole turkey this Thanksgiving, and is perfect if you are hosting a smaller gathering. Wrapped in bacon, this turkey breast is brined, seasoned and cooked to perfection in the air fryer. It's wonderfully flavored and deliciously juicy." – slowthecookdown.com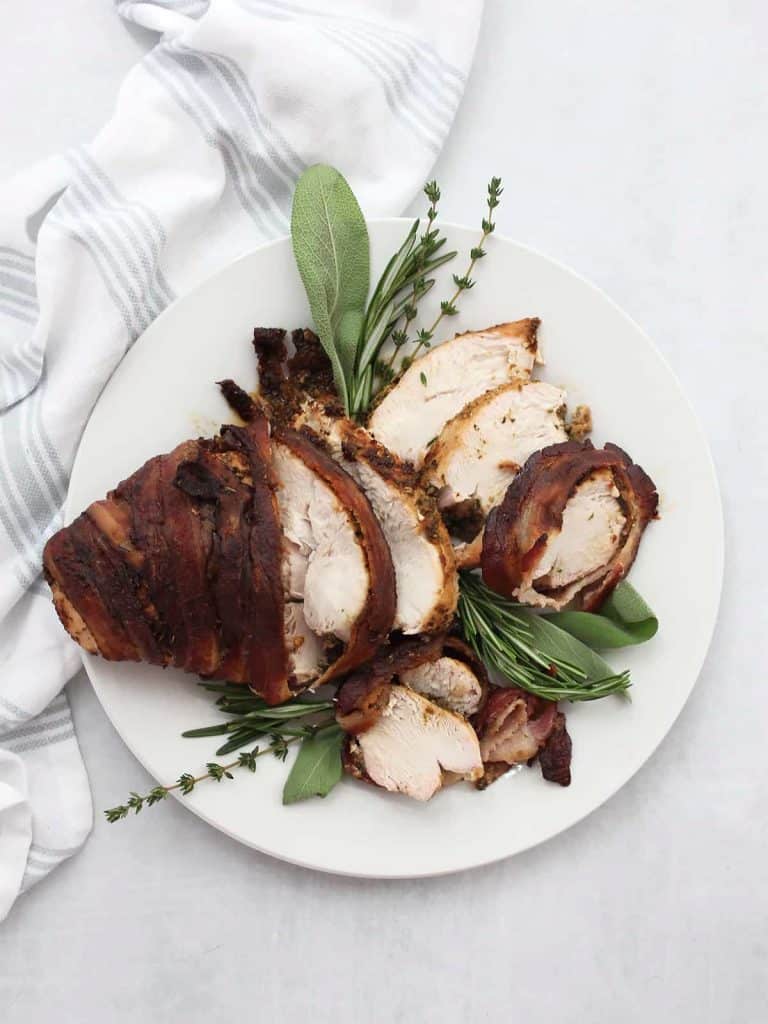 Air Fryer Thanksgiving Deserts
Air frying isn't just for cooking the main course or side dishes this Thanksgiving. Did you know that you could make unbelievably tasty deserts in your air fryer too? For inspiration check out the recipes below. You'll find anything from air fryer pumpkin pie to the perfect Thanksgiving air fryer cinnamon buns!
Air Fryer Cornbread Cake
"This air fryer cornbread cake with candied bacon is incredible! This sweet cornbread with icing is always a tasty addition to the menu." – xoxobella.com
Air Fryer Pumkin Pie
"Air Fryer Pumpkin Pie makes the classic homemade pie in your air fryer using refrigerated pie crust and easy ingredients! Cooks up to delicious perfection in just 35 minutes!" – sugarandsoul.com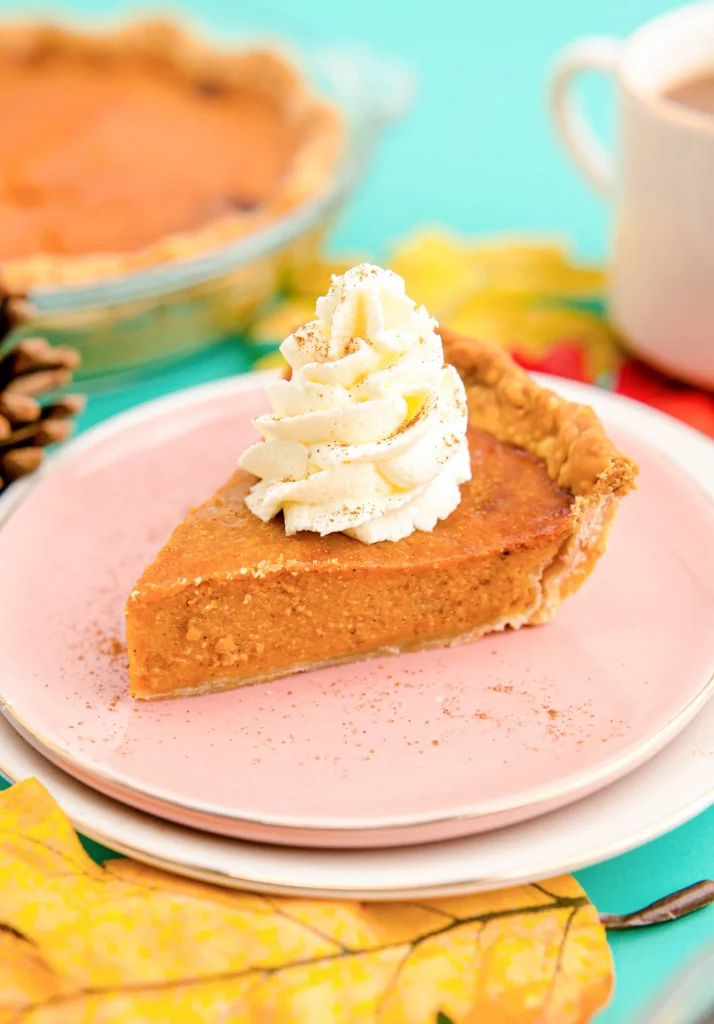 Air Fryer Blueberry Hand Pies
"These blueberry hand pies make the perfect addition to a Thanksgiving dessert table. They can be made with fresh or frozen berries any time of the year." – Fluxing Well
Air Fryer Pumkin Pies
"Try this air fryer pumpkin pie this Fall! These cute individual desserts are perfect for Thanksgiving, Christmas or any time of the year really." – Justine Marie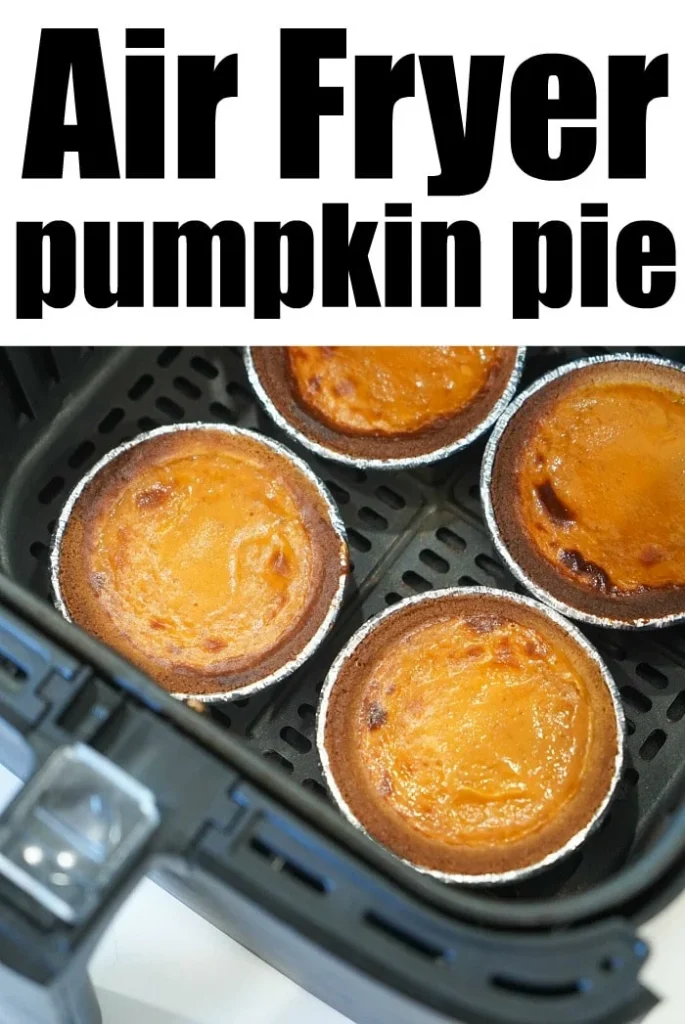 Air Fryer Cinnamon Rolls
"These air fryer cinnamon rolls are ridiculously quick and easy. With a tangy cream cheese glaze you can be munching on these delicious rolls in just fifteen minutes!" – keepcalmandeaticecream.com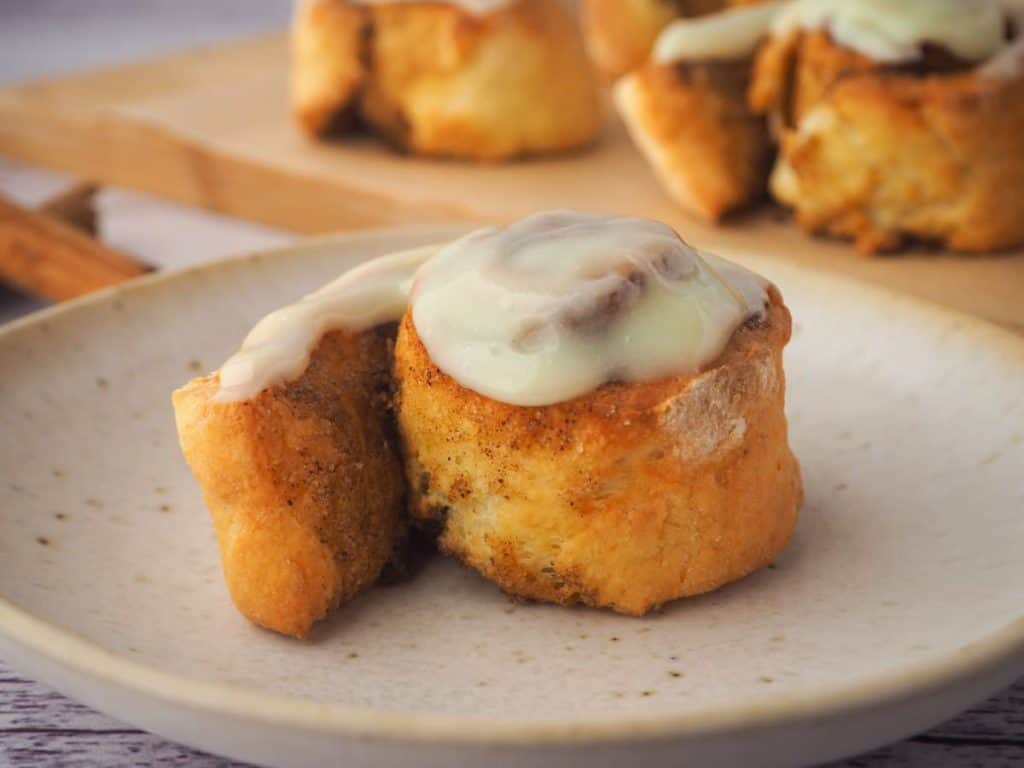 Thanksgiving Recipes Collection