21 festive turkey cookies for your thanksgiving dessert table!
With Thanksgiving and the holiday season just around the corner, it's a great time to start baking with the kids.
Whether you bake cookies for Thanksgiving itself, for classroom parties, or as a family fun activity in the kitchen… these adorable turkey cookies will delight.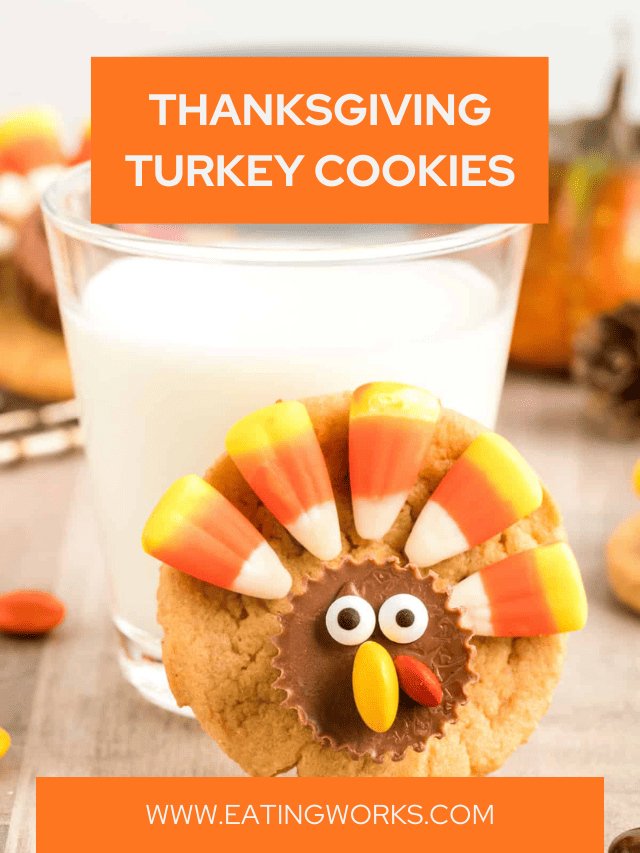 This post may contain affiliate links. As an Amazon Associate I earn from qualifying purchases at no cost to you. See my Affiliate Disclosure to read my policy and more about affiliate links.
Can Oreos be used instead of wafers?
Yes. If a cookie recipe calls for oreos and they are unavailable, wafers can be used.
Many grocery stores stock them on the ice cream aisle, along with the chocolate syrups and ice cream toppings.
Do you put decorative sugar on cookies before or after baking?
The choice is completely up to you! Cookies can be decorated with decorative sugar before or after baking.
To help the sugar stick before baking, brush each cookie with beaten egg white with a pastry brush, top with a light coating of sugar and bake. After baking, apply to sugar to wet icing or piping gel.
How do you get sugar to stick on top of cookies?
To get sugar to stick on top of cookies, brush the tops of cooled cookies with an egg wash made with pasteurized egg whites and a splash of water. Immediately sprinkle the egg wash with fancy sugar and/or sprinkles.
Can you use chocolate chips instead of melting wafers?
Plain chocolate bars or chips are a great substitute for wafers.
You can choose your favorite type of chocolate as long as there are no add-ins like nuts.
Should you chill sugar cookie dough?
Yes! Chilling the dough is a key step in making sugar cookies.
Even if you're tight on time, make sure to get the sugar cookie dough in the fridge, or even the freezer, even if it's only for a little while. Skip this step, and the sugar cookie dough will be sticky, and much harder to work with.
How far in advance can you make sugar cookies?
The general rule of thumb is up to 2 weeks in advance you can make sugar cookies.
Personally I know they're fine to eat at 4 weeks, but I feel better about serving sugar cookies when the recipients don't need to eat them right away.
Be sure to check out my turkey cookie ideas for Thanksgiving google web story!
Thanksgiving Recipes Collection
Holiday Cookie Recipes Collection
Simple and easy turkey cookies for thanksgiving