The Best Halloween Gin Cocktails For A Spooky Halloween
The best halloween gin cocktails!
If you are hosting a Halloween Party this year, you probably have a checklist already going in your head: buy Halloween candy, bake spooky halloween treats, get Halloween costumes ready, put up Halloween decorations around the house…it's a lot to keep track of!
But there's one thing every party needs: drinks!
These 5 Halloween gin cocktails are the perfect thing for all the adult ghosts, monsters and witches in your house.
And although many of these Halloween drinks are already spooky, you can take things up a notch with festive cocktail glasses to make them extra spooky.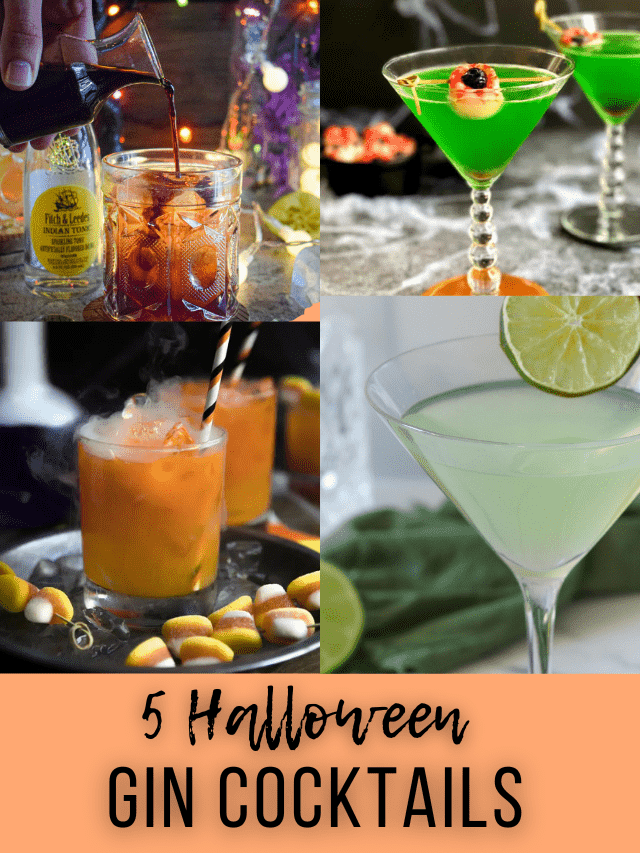 This post may contain affiliate links. As an Amazon Associate I earn from qualifying purchases at no cost to you. See my Affiliate Disclosure to read my policy and more about affiliate links.
Table of Contents
What goes well with gin in cocktails?
If you run out of tonic for your halloween gin cocktails some mixers that pair well with gin include:
Gin and bitter lemon. Bitter lemon (or fresh lemon juice) is a great alternative among those who don't particularly enjoy the taste of tonic.
Gin and ginger. Gin and ginger beer is becoming one of the hottest trends in the world of gin. You can add this mixer to pretty much any gin.
Gin and lime. Lime juice (or a lime wedge), mint cordial and gin make a refreshing combination!
Gin and grapefruit. Grapefruit juice (or simply adding a grapefruit peel) is a refreshing and pretty mixer for gin! It is especially gorgeous when you add a sprig of rosemary to garnish.
Gin and cranberry juice. Gin and cranberry juice doesn't need anything else added to it. It is a perfect way to enjoy gin.
Gin and tomato juice. The combination of gin and tomato juice is known as the popular gin cocktail named the Red Snapper!
Gin and orange. Gin and orange slice is a classic gin cocktail pairing. You can also substitute orange for orange juice, orange bitters, or blood orange.
Gin and apple juice. Apple juice is a great mixer for gin instead of tonic. If your feeling more adventurous you can also try using apple cider!
Further information on great gin mixers can be found here!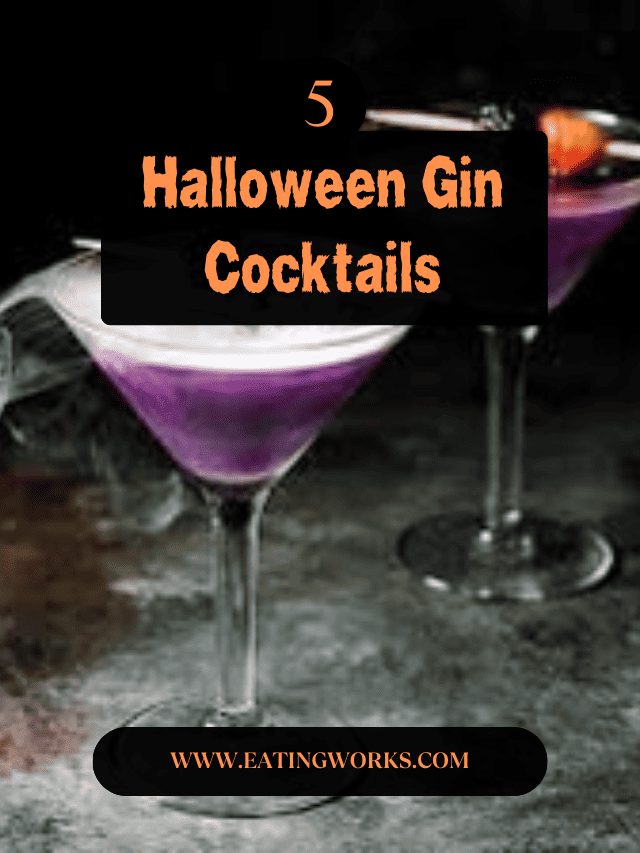 What juice is good with gin?
Easy to make, a Halloween Gin & Juice cocktail is refreshing and tasty in equal measure.
Try orange juice, pineapple juice, apple juice, and pomegranate juice if you have a sweet tooth, or cranberry juice and grapefruit juice if you prefer a bitter twist.
What cocktail is typically made with gin?
A martini is a classic gin-based cocktail.
What nibbles go well with gin?
Traditionally the best halloween appetizers to serve at halloween parties with gin cocktails include:
Smoked salmon binis
Nuts
Ginger prawns
Berries
Meat and cheese platters
Indian curries
Pate
Chocolate
If your looking for more great nibbles and appetizers to serve at halloween parties with gin cocktails, click here!
What happens if you put gin in the freezer?
Putting your gin in the freezer doesn't ruin the gin. You can keep gin in the freezer as long as you like.
However, you must ensure it's in an airtight bottle or tall glass as oxygen can impact the taste of your Halloween gin cocktail.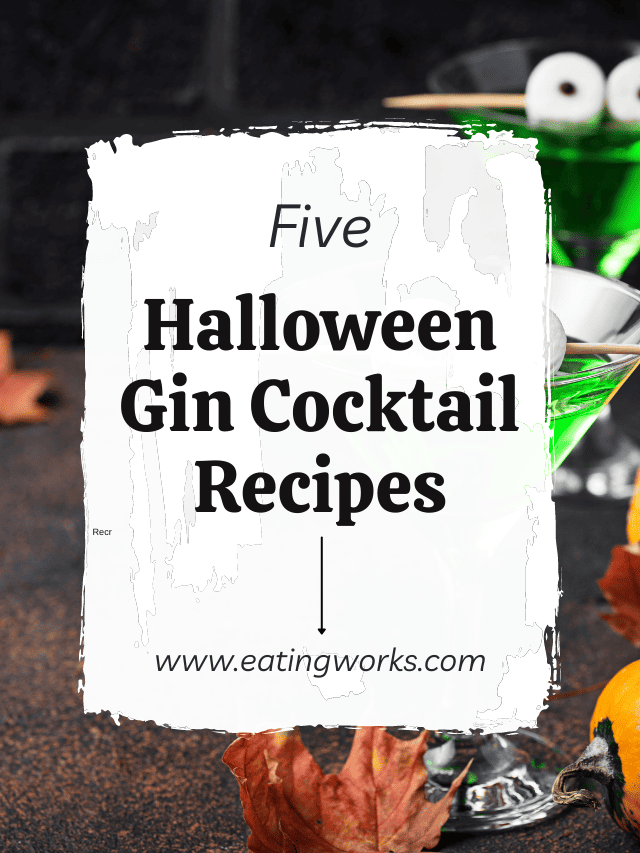 What is the best way to drink gin?
There is no better way to drink your halloween gin cocktail other than drinking it straight up.
Chill it first as it is best served ice cold. Then pour contents in a mixing glass filled with ice cubes and stir it. Finally strain it into a coupe glass.
Halloween Gin Cocktails
Sure, the best part about Halloween is indulging in all of the goodies—but activated charcoal, dry ice, and a special tea that changes colors are a few of the secret ingredients in these ghoulish grown-up delights.
Whether you're throwing a monster mash bash or watching scary movies for the night solo, these halloween themed gin cocktails are sure to make your evening a little spookier and a lot tastier.
These spooky and delicious Bloody Tonic Gin Cocktails are the perfect Halloween treat!
You can mix up the gin, amaretto and lime in a big picture and then top off individually with tonic and the cherry drops of fake blood for added effect. Be sure to enjoy this fun cocktail responsibly.
---
This Green Halloween Lychee Gin Cocktail is so fun and the perfect addition to any Halloween celebration.
Made with gin, fresh lime juice, lychee fruit syrup, and elderflower liqueur, this cocktail tastes as unique as it looks. You can also make the easy recipe into a mocktail so everyone can enjoy the spooky drink.
---
This fun, candy corn inspired gin cocktail will have everyone feeling SPOOKtacular at your next Halloween party!
At just 150 calories, this cocktail is made with gin, healthy carrot and orange juice and simple syrup made with less added sugar.
---
This festive Halloween cocktail made with gin and Blue Curacao gets its creepy colors from the butterfly pea flower tea.
With a splash of club soda and lemon juice it's light, refreshing and has just a hint of sweetness.
---
The Green Ghost is a classic cocktail dating back to the 1930s. It features gin, Green Chartreuse liquor, and fresh lime juice.
Chartreuse is a unique herbal liquor and good chartreuse cocktail recipes are hard to come by. But this drink is a winner and doesn't require a mixiology degree to make.
---
Halloween Recipes Collection
12 sweet and savory gluten free Halloween snack mix recipes with no tricks!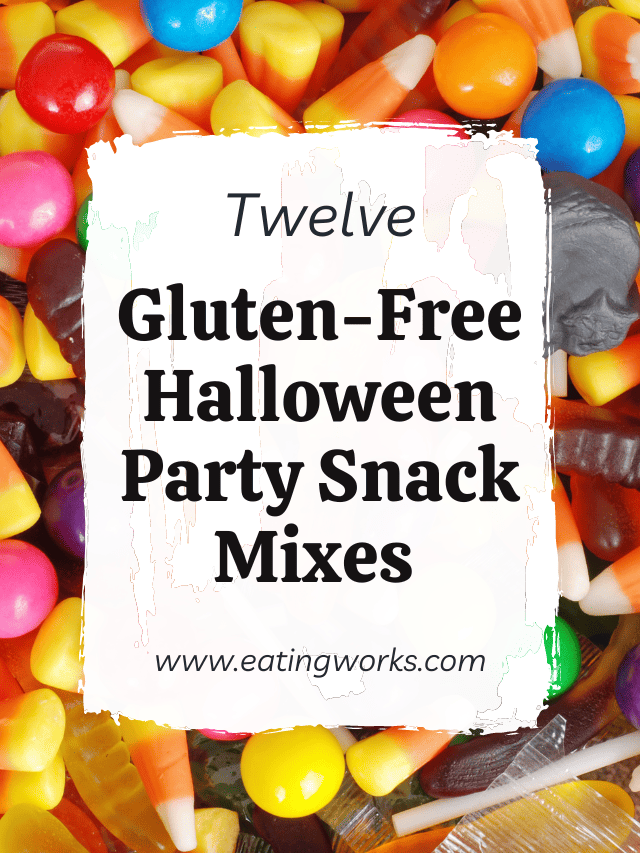 Looking for adorable Halloween treats that are so simple anyone can make them?
These 5 Halloween Cakesicles are the cutest cake pop alternatives.
17 Vegan Halloween Cookies perfect for your halloween party this year.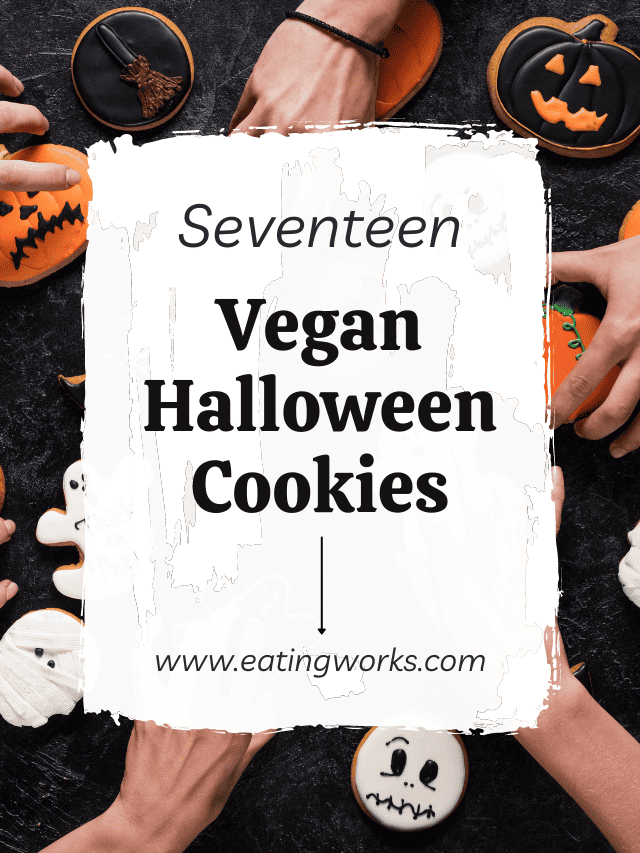 15 gluten free halloween cookies to enjoy this Halloween!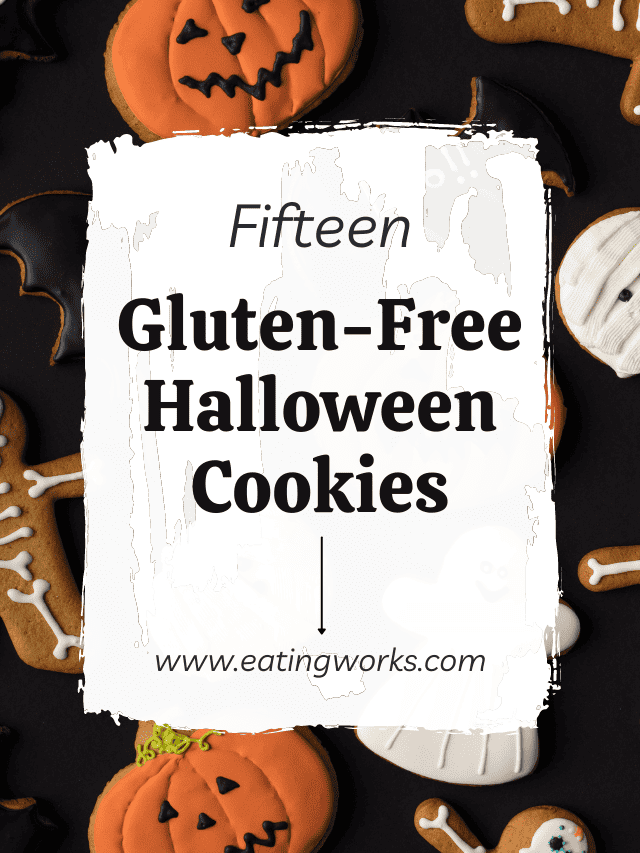 Ring in the spooky spirit of halloween with this list of 11 of the BEST vegan halloween cupcakes!