12 sweet and savory gluten free Halloween snack mix recipes with no tricks!
This collection of gluten free halloween snack mixes are just what's needed while you're watching your favorite spooky movie or while handing out candy to the kiddos.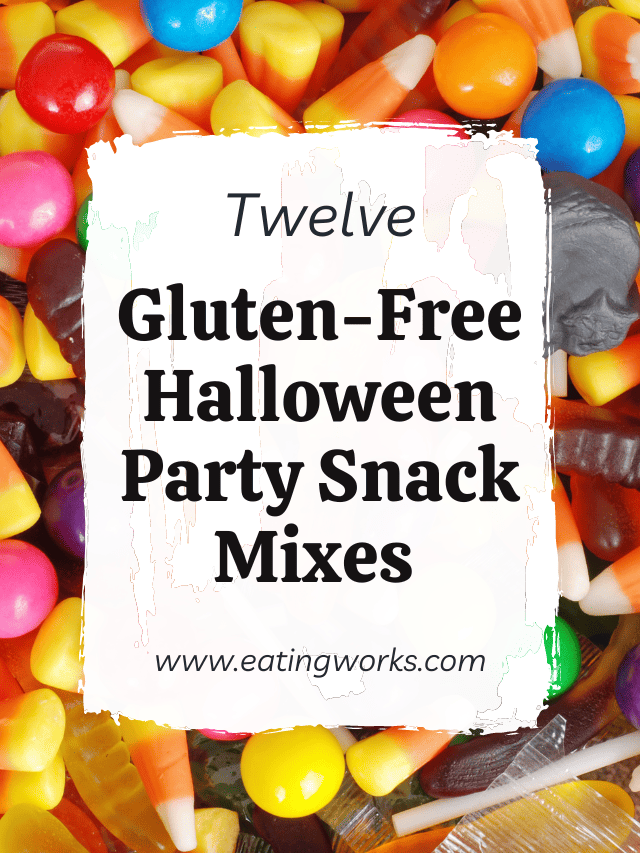 This post may contain affiliate links. As an Amazon Associate I earn from qualifying purchases at no cost to you. See my Affiliate Disclosure to read my policy and more about affiliate links.
What snacks should I bring to a halloween party?
Some great halloween party treats include:
Pumpkin Rice Krispie Treats.
Candy Corn Cookies.
Candy Bark.
Worms In Dirt.
Monster Apple Bites.
Halloween Popcorn Balls.
Ghost Cupcakes.
If you're looking for more Halloween party foods ideas click here.
What is snack mix called?
With its flavorful seasonings and salty crunch, snack mixes can be called party mixes or just Chex mix.
How long does homemade snack mix last?
Properly stored in an airtight container, a great snack mix should keep 4-6 weeks.
Just be sure to fully seal the container each and every time. The best part is you can also freeze it in freezer-friendly bags for 4-6 months.
Is it cheaper to make or buy Chex mix?
Making your own Chex Mix is cheaper than buying bags of Chex Mix in the long run.
When buying all the ingredients for the first time at the grocery store, it will be more expensive than just buying a a bag of Chex Mix, Consider though that a lot of the ingredients don't have to be bought again the next time you want to make more.
Be sure to check out my Halloween snack mix ideas google web story!
Gluten Free Fun Halloween Snack Mix Recipes
First, Celebrate Halloween with this gluten free Halloween Snack Mix!
This festive gluten free festive snack mix combines sweet flavors and crunchy textures, and is perfect to enjoy on halloween night.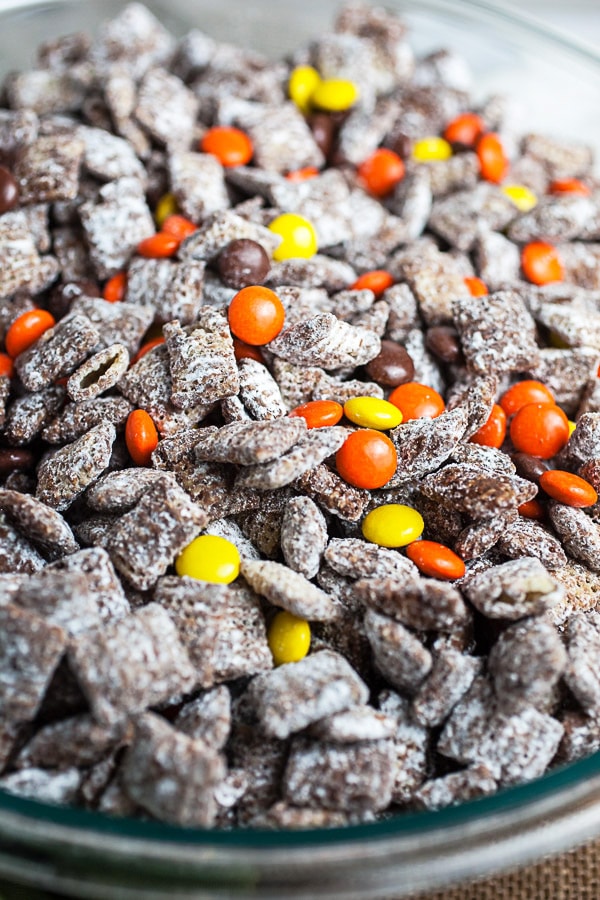 This gluten free Halloween Puppy Chow recipe is the perfect snack mix!
Made with Rice Chex cereal, chocolate, and peanut butter-it's one of the best halloween party foods.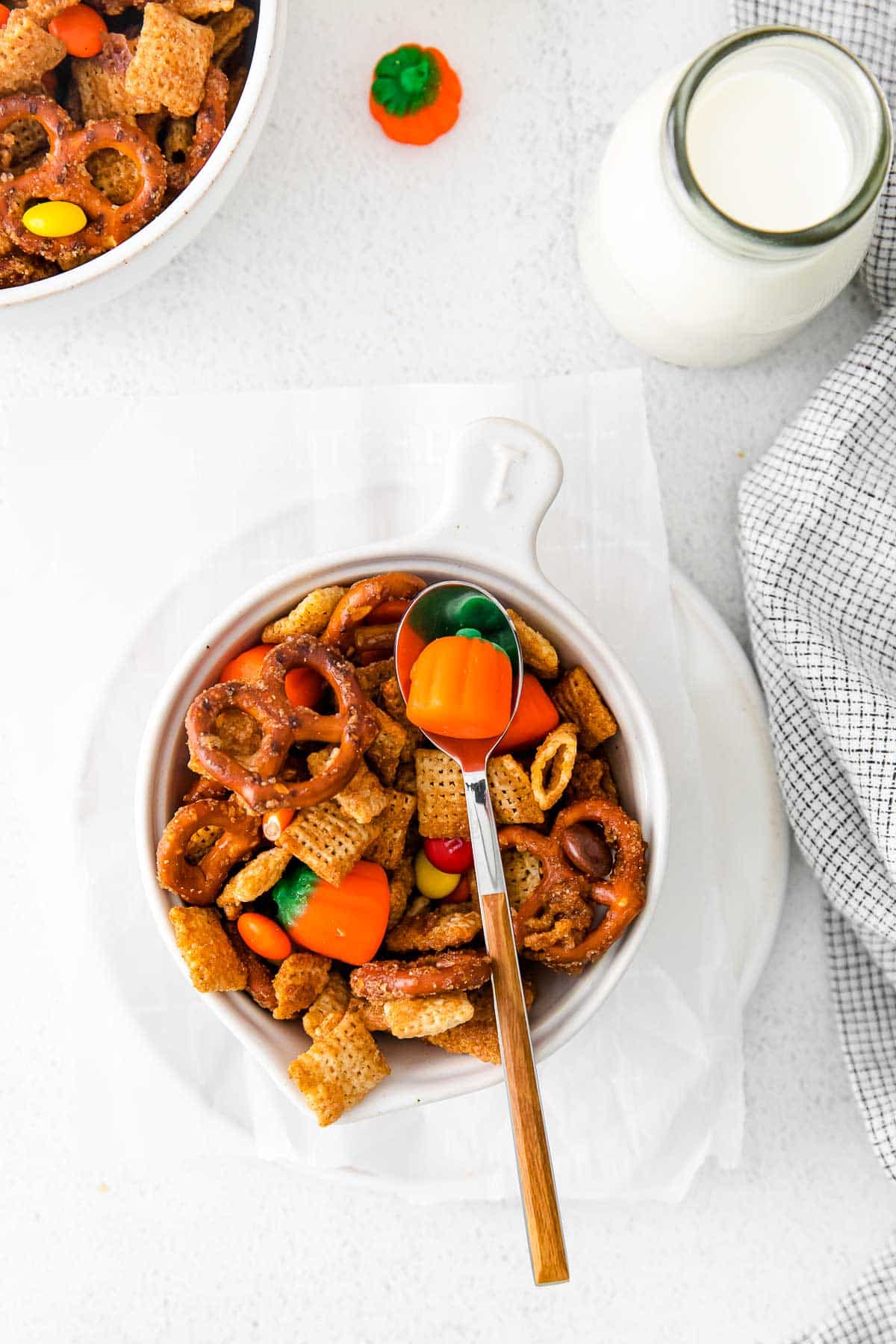 Halloween Chex Mix is perfect for halloween parties!
This salty-meets-sweet treat is a gluten free and an easy recipe to make throughout the halloween season.
Halloween homemade chex mix is a gluten free fun treat for Halloween parties or an after school snack to enjoy throughout the fall season.
A gluten free sweet and salty snack mix for Halloween class parties or for scary movie night!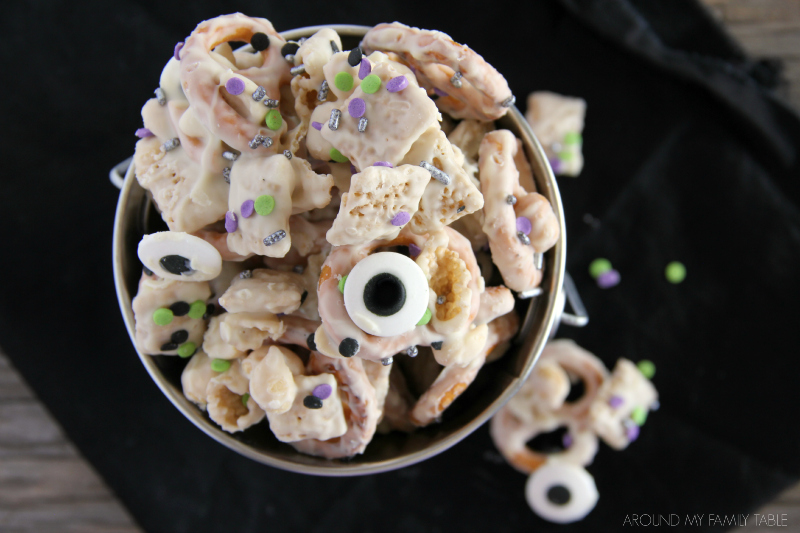 Get the kids in the kitchen and make up a batch of this quick GHOST MUNCH for Halloween.
It's a fun and spooky gluten free easy Halloween snack mix that everyone will love.
This Halloween snack mix with popcorn is a fun, gluten-free treat! It's filled with chocolate, salty popcorn, and cinnamon.
Learn how to make the perfect gluten free Halloween party Treats with this quick and easy recipe!
This Gluten Free Monster Munch Halloween Mix is a great option for halloween parties.
Loaded with your favorite halloween candy, the gluten free fun halloween snack mix is perfect to enjoy this time of year!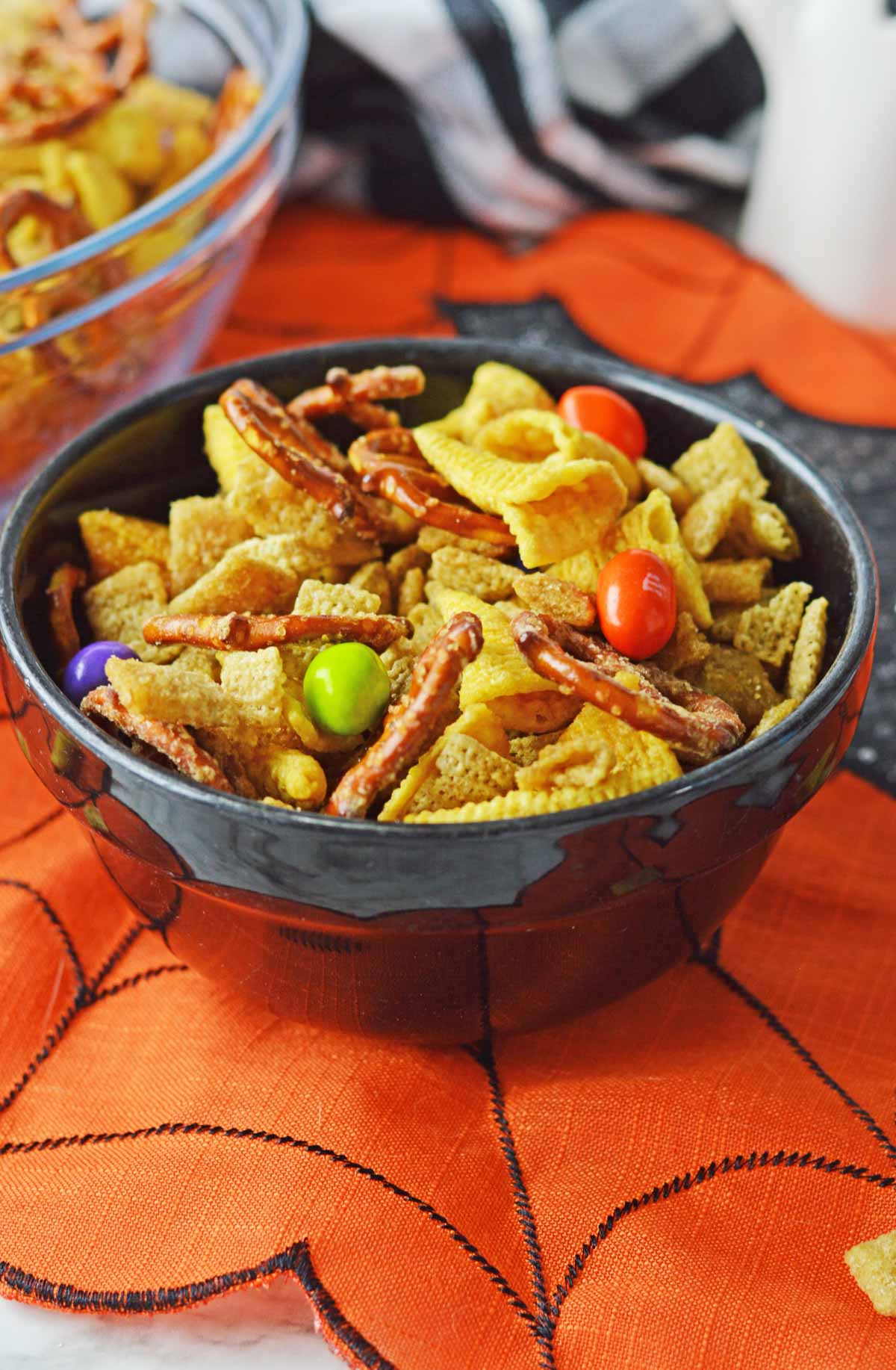 What do you get when you mix peanut butter, pretzels, candy corn or candy pumpkins, and more?
A delicious gluten free Halloween party mix called Peanut Butter Monster Munch.
Halloween Recipes Collection
The best halloween gin cocktails!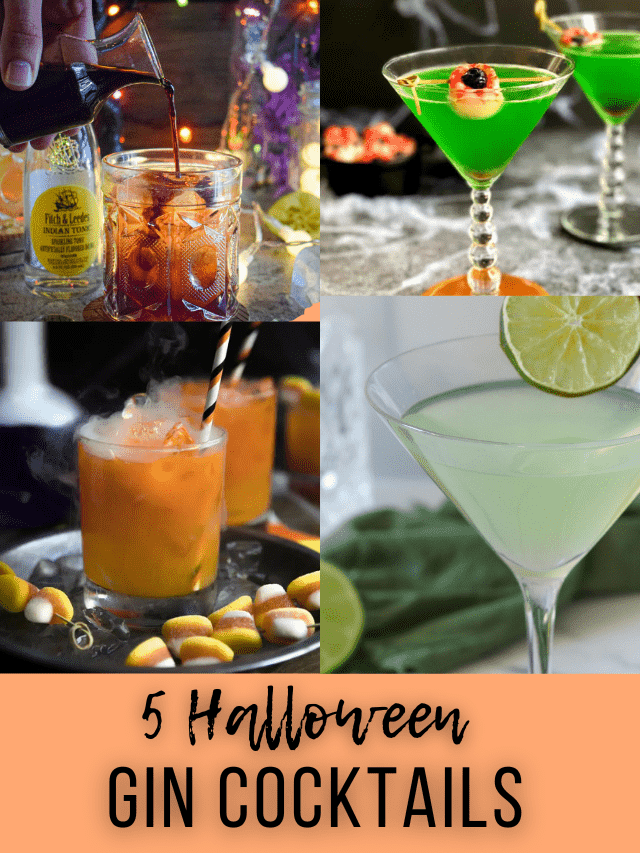 Ring in the spooky spirit of halloween with this list of 11 of the BEST vegan halloween cupcakes!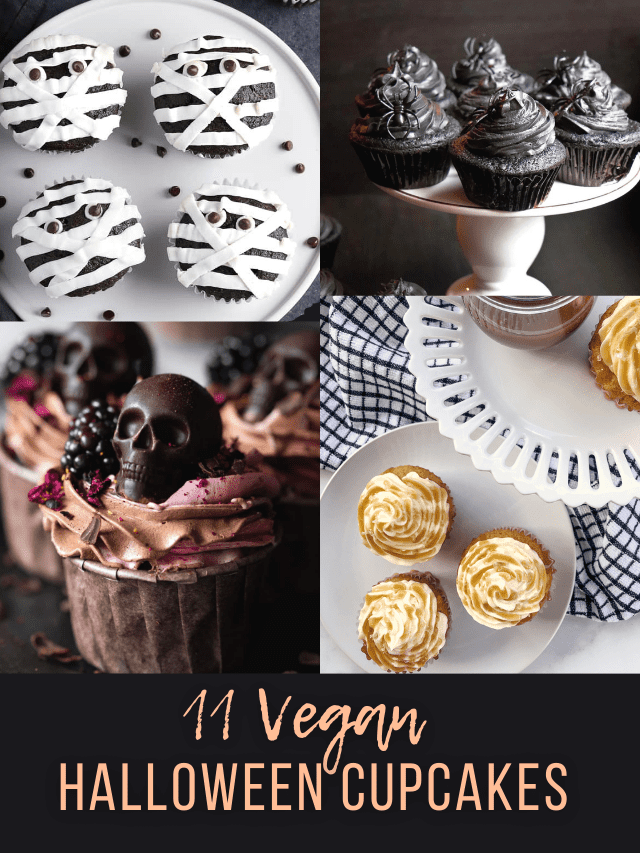 Looking for adorable Halloween treats that are so simple anyone can make them?
These 5 Halloween Cakesicles are the cutest cake pop alternatives.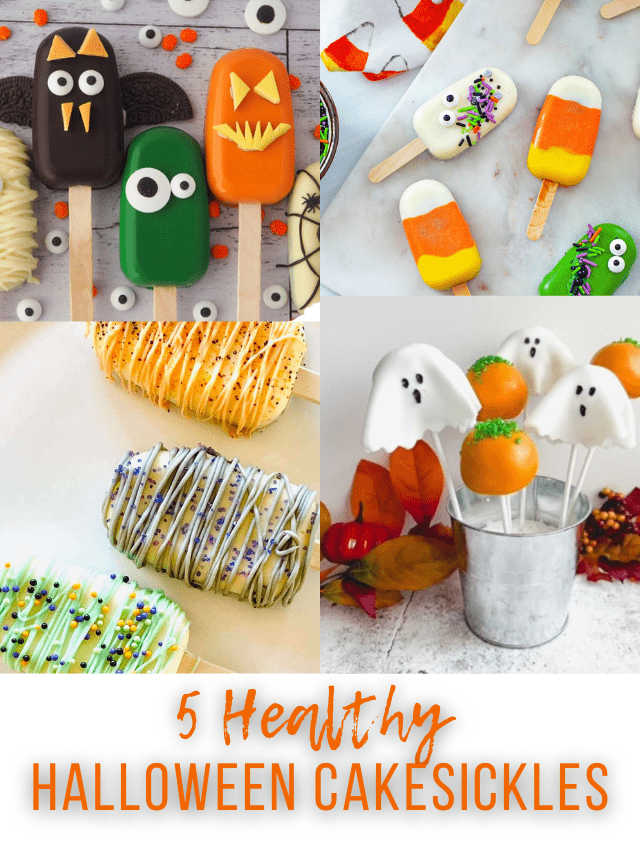 On a vegan diet?
Here are 17 Vegan Halloween Cookie recipes perfect for your halloween party this year.