In this menu guide, I'll highlight all the gluten-free options at Dunkin' Donuts. I will also address any common questions asked when ordering gluten free off the Dunkin' Donuts menu. In addition I'll include copycat gluten-free doughnuts recipes you can make at home.
IF YOU HAVE CELIAC DISEASE OR A SEVERE GLUTEN INTOLERANCE YOU SHOULD NOT READ ON AND AVOID EATING AT THIS ESTABLISHMENT!
Dunkin' Donuts is one of the most popular nationwide chains for fast food in America. Widely known for their donuts and fresh coffees, Dunkin' Donuts is extremely popular states, having been founded in Quincy, Massachusetts in 1950 by William Rosenberg. There are almost 13,000 Dunkin' Donuts fast food chains as of last year.
Make sure you check out my Buffalo Wild Wings gluten free menu guide!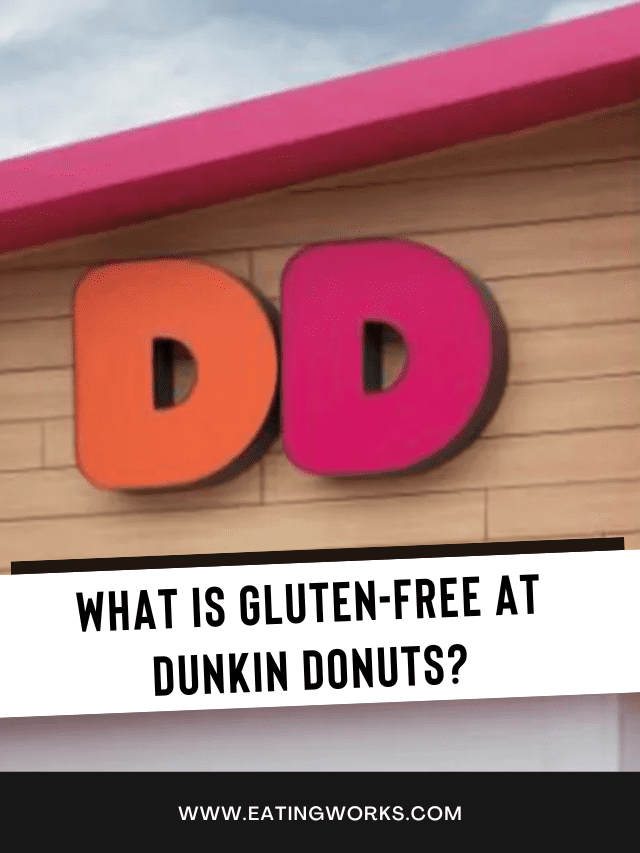 This post may contain affiliate links. As an Amazon Associate I earn from qualifying purchases at no cost to you. See my Affiliate Disclosure to read my policy and more about affiliate links.
Table of Contents
Dunkin' Donuts Gluten Free Menu
These are all the gluten-free products I could find at Dunkin' Donuts. Note all the drink and food options listed below do not contain gluten ingredients or wheat ingredients, based on the Dunkin' Donuts menu. These menu items still have the risk of cross contamination and other traces of gluten-containing ingredients, so if you are highly gluten sensitive please keep that in mind.
Espresso and Coffee
These are all of the Espresso Drinks and Coffee Drinks options at Dunkin' Donuts that do not contain wheat or gluten ingredients.
Coffee
Iced Coffee
Cold Brew
Americano
Iced Americano
Latte
Iced Latte
Signature Latte
Iced Signature Latte
Macchiato
Iced Macchiato
Cappuccino
Iced Cappuccino
Espresso
Flavor Shots & Swirls
These are all of the Flavor Shots and Swirls options at Dunkin' Donuts that do not contain gluten or wheat ingredients.
Cookie Dough Swirl
Butter Pecan Swirl
Mocha Swirl
Hazelnut Swirl
Frozen Coffee
French Vanilla Swirl
Caramel Swirl
Frozen Drinks
These are all of the Frozen Drinks options at Dunkin' Donuts that do not contain wheat or gluten ingredients.
Frozen Coffee
Coolatta (Vanilla Bean, Strawberry, Blue Raspberry)
Frozen Chocolate
Frozen Matcha Latte
Teas & More
These are all of the Teas and More options at Dunkin' Donuts that do not contain gluten or wheat flour ingredients.
Tea (Hibiscus Kiss Herbal Infusion, Harmony Leaf Green Tea, Decaf Breakfast Black Tea, Cool Mint Herbal Infusion, Chamomile Field Herbal Infusion, Bold Breakfast Black Tea)
Iced Tea (Sweet Tea, Unsweeted Iced Tea, Sweetened Iced Tea, Unsweetened Iced Green Tea, Sweetened Iced Green Tea)
Dunkin' Refreshers (Blueberry Pomegranate, Peach Passion Fruit, Strawberry Dragonfruit)
Hot Chocolate (Mint, Espresso)
Dunkaccino
Matcha Latte
Iced Matcha Latte
Chai Latte
Iced Chai Latte
Vanilla Spice
Food Options
These are all of the food options at Dunkin' Donuts that do not contain gluten or wheat ingredients. Note that cross contact is possible due to shared cooking spaces with gluten-containing foods.
Hash Browns
Snacking Bacon
NEW: Omelet Bites
Bacon & Cheddar Omelet Bites
Egg White & Veggie Omelet Bites
Commonly asked questions when ordering gluten-free at Dunkin'!
Are Dunkin hashbrowns gluten free?
Although many people think Dunkin Donuts hash browns are made out of flour, they are actually made out of solely potatoes and dehydrated potatoes. You can find more about the nutrition information of DD hash browns by clicking here!
Does Dunkin have gluten-free muffins?
Beginning in late 2013, participating U.S. Dunkin' Donuts store locations introduced the option to offer certified gluten-free bakery products, including a new gluten-free Cinnamon Sugar Donut and a gluten-free Blueberry Muffin.
Does Dunkin French Vanilla have gluten?
No Dunkin' Donuts French Vanilla Ground Coffee is gluten-free.
Is cream at Dunkin gluten-free?
Yes, Dunkin' Coffee Creamers do not contain gluten.
Copycat gluten-free doughnuts recipes!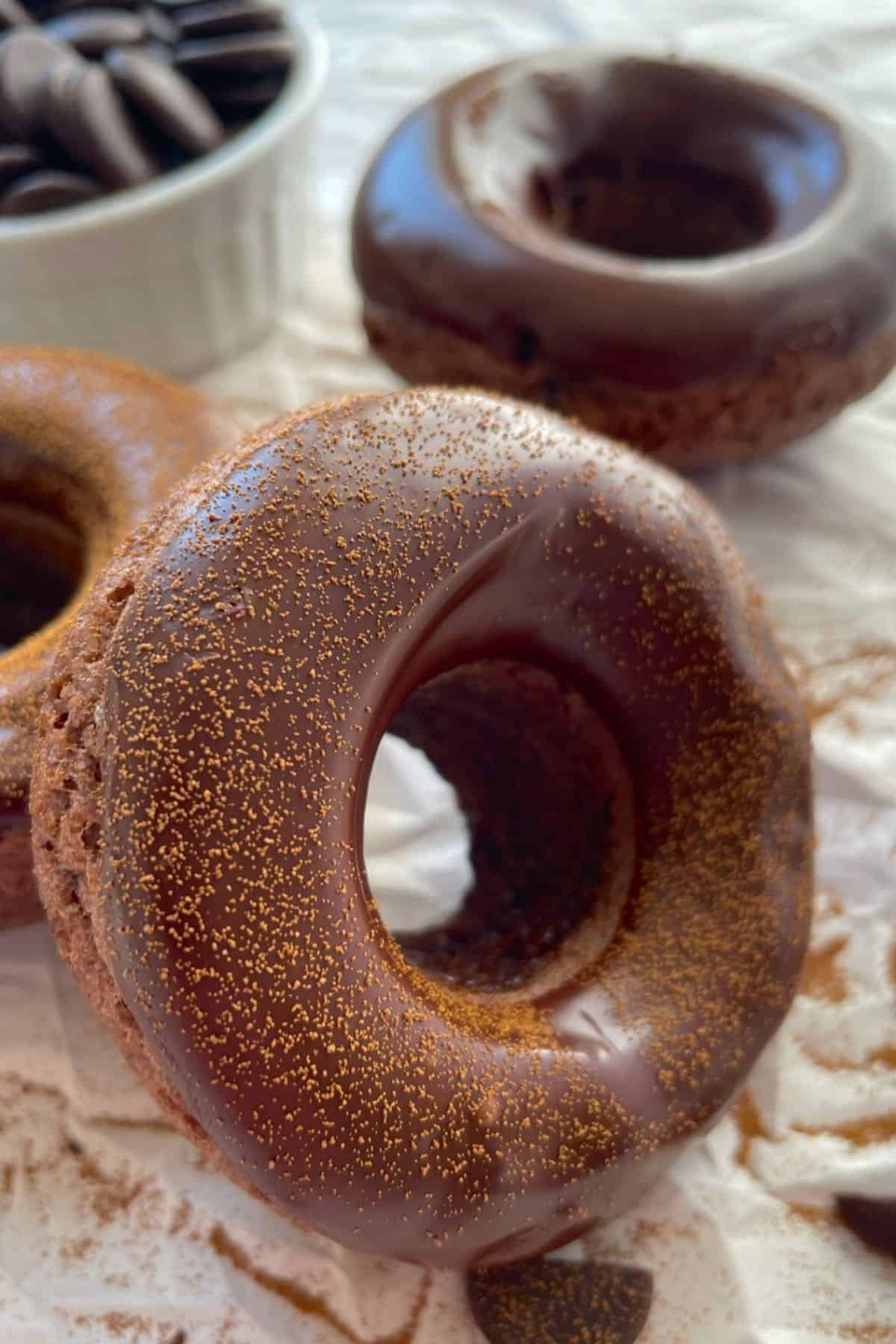 Summary of gluten free menu options at Dunkin' Donuts!
A quick summary and some pro tips of everything gluten free at Dunkin' Donuts:
When you order at the store or even online, tell them you have an allergy or Celiac Disease so they take precautions with your drinks and food.
Confirm ingredients as Dunkin' Donuts' menu changes often. Ask them if your drink contains wheat or gluten to be sure.
Ask staff to switch out glove or tongs when handling your food (hash browns, snacking bacon).
Dunkin' Donuts has a lot of gluten free drinks and coffee/tea options, but very few food options. If you're hungry consider another place like Cheesecake Factory.
Other gluten free menu guides you should check out!