McDonald's Gluten Free Menu Guide 2023
In this menu guide, I'll highlight all the gluten free menu items, sides, desserts, drinks and other gf options available at Mcdonalds.
I will also address any common questions asked when ordering gluten free Mcdonald's food.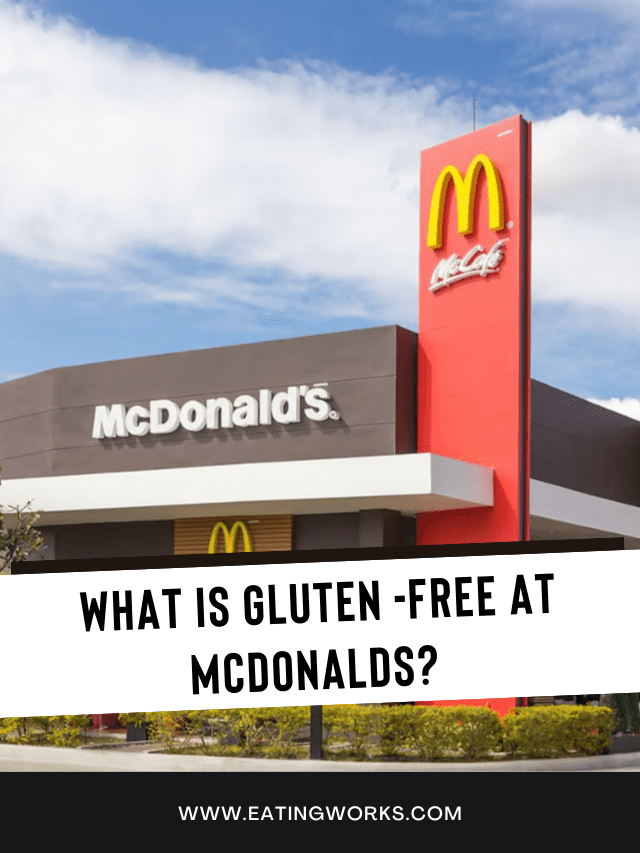 Quick Summery: McDonald's is one of the least friendly gluten free fast food establishments. While they don't claim to have any gluten free food on their menu. Some of their snacks are gluten free. If you're in a pinch you can order plain ground beef as a gluten free snack.
This post may contain affiliate links. As an Amazon Associate I earn from qualifying purchases at no cost to you. See my Affiliate Disclosure to read my policy and more about affiliate links.
Table of Contents
So What is McDonald's?
McDonald's is the most popular fast-food restaurants in the world with hundreds and thousands of locations worldwide, serving billions!
What established in 1940 in San Bernardino California as a destination for drunk-eat cravings by a man named Maurice Mcdonald, is now one of the most popular brands with the most recognizable Golden Arches.
Make sure you check out my Burger King Gluten-Free Menu Guide!
What's gluten-free at Mcdonald's?
McDonald's doesn't have a lot of gluten-free products and has major cross-contamination issues. Please keep that in mind if you have Celiac Disease, a severe gluten allergy or gluten sensitivity, or deal with any life-threatening food allergies.
Also, keep in mind this menu guide is based off of information for the United States McDonald's locations. McDonald's uses different drink/ food items and ingredients worldwide, so you should check your local McDonald's website to confirm what food items the fast-food chain serves near you.
Want to learn more nutritional information about McDonald's foods? Check out their Potential Allergens & Food Sensitivities Guide here.
Mcdonalds Gluten Free Menu Options
These are all the gluten free options I could find at McDonald's. Note all items listed below do not contain any gluten ingredients, based on the McDonald's Menu.
These food items still have the potential for cross contamination and other traces of gluten because of McDonalds food preparation methods, so please keep that in mind.
Drinks and Beverages
These are all of the beverages at McDonald's that do not contain wheat or gluten ingredients:
Milk / Chocolate Milk
Apple Juice
Sweet/Unsweet Tea
Coca Cola
Dr. Pepper
Sprite
Diet Coke
Minute Maid Premium Orange Juice
Minute Maid Pink Lemonade Slushie
Minute Maid Strawberry Watermelon Slushie
Fanta Orange
Hi-C Orange Lavaburst
Vanilla Shake
Strawberry Shake
Chocolate Shake
Dipping Sauces
These are all of the gluten free dipping sauce options at McDonald's.
Spicy Buffalo Sauce
Creamy Ranch Sauce
Honey Mustard Sauce
Honey
Ketchup
Mustard
Mayonnaise**
Tartar Sauce
** High risk for cross contamination unless you get mayo packets.
Salads
In 2020 McDonald's got rid of all of their salads. While they didn't say why I'm sure that Covid was the reason.
When McDonald's served salads there was at least some gluten free meal options. Unfortunately that isn't an option anymore.
Beef
These are all of the beef, and other meat options at McDonald's that do not contain gluten ingredients. Always ask for no bun or wrap and tell them you have an gluten allergy.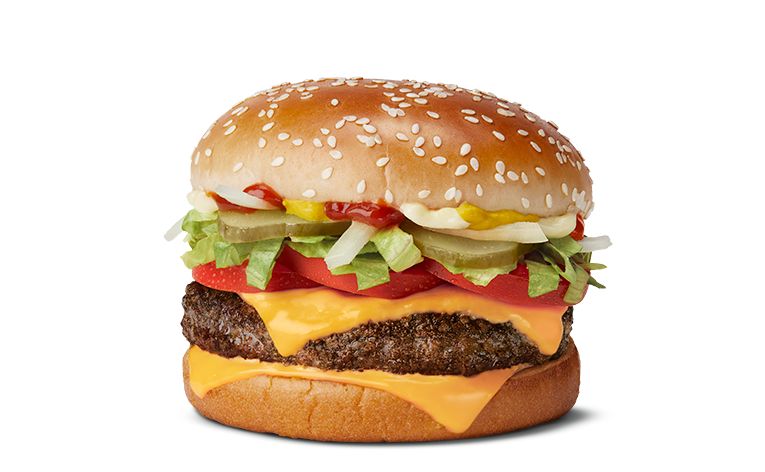 Desserts
These are all of the gluten-free dessert options at McDonald's.
Hot Fudge Mcdonald's Sundae
Hot Caramel Mcdonald's Sundae
McFlurry with M&M's Candies**
** High chance for cross contamination with gluten ingredients.
Sides
The only side option that is gluten free at McDonalds is their apple slices.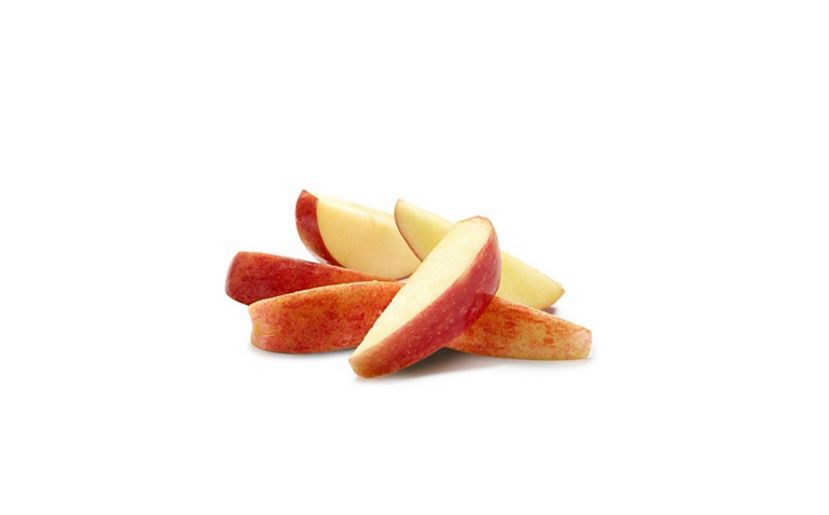 Mcdonalds Gluten Free Breakfast
All breakfast items at McDonald's contain wheat/gluten, including the hash browns and the sausage McMuffin.
McCafe Beverages
These are all of the McCafe beverages at McDonald's that do not contain gluten ingredients:
Caramel Macchiato
Iced Caramel Macchiato
Cappuccino
Caramel Cappuccino
French Vanilla Cappuccino
Mocha
Iced Mocha
Latte
Iced Latte
Caramel Latte
Iced Caramel Latte
French Vanilla Latte
Iced French Vanilla Latte
Americano
Famous Premium Roast Coffee
Iced Coffee
Iced Caramel Coffee
Iced French Vanilla Coffee
Caramel Frappe
Mocha Frappe
Hot Chocolate
Classic Strawberry Banana Smoothie
Mango Pineapple Smoothie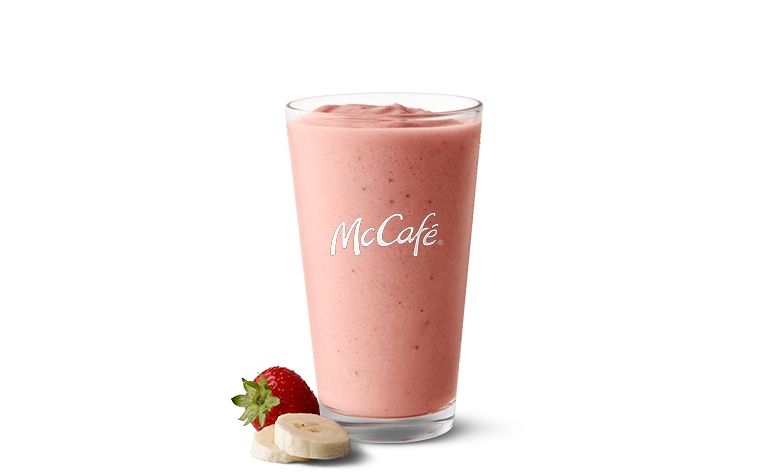 McDonald's Allergy Pages for Various Countries
Commonly asked questions ordering gluten-free at McDonald's
Are McDonald's chicken nuggets gluten-free?
Unfortunately the McNuggets contain wheat flour and therefore are not gluten free.
Do Mcdonald's burgers contain gluten?
A McDonald's hamburger, cheeseburger, Quarter Pounder®, and Big Mac® are all gluten free IF eaten without the bun. All your favorite McDonald's burgers are made with 100% beef; so they're not 'beefed up' with any cereal, rusk or flour.
Summary of Gluten Free Menu Options at McDonald's
Pro tips and a quick summary of everything gluten free at McDonald's
McDonald's has very limited gluten-free options for people with severe gluten allergies and Celiac Disease.
When you order, tell them you have an allergy or Celiac Disease so they take precautions with your meal.
McDonald's has different items internationally, this menu guide is just based off the US!
All mccafe shakes, frappes, lattes, hot chocolate, shakes, and McDonalds smoothies are safe to enjoy!
Yes. Milk is the only allergen listed on the McDonald's website for the Shamrock Shake, making it gluten-free.
For more information about the shamrock shake and copycat shamrock shake recipes check out this post I wrote, "Is the McDonald's Shamrock Shake Gluten-Free?"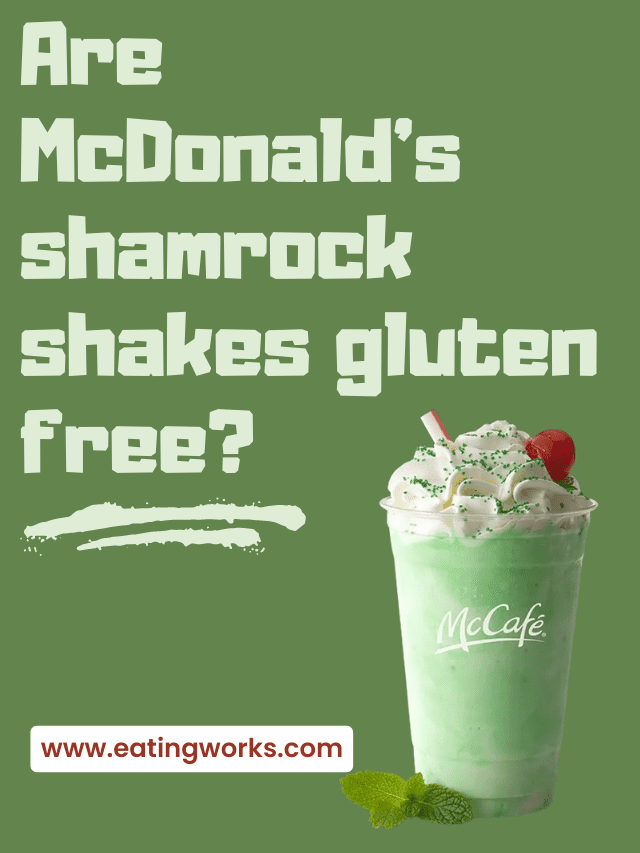 No McDonalds fries are not gluten free as the beef flavoring in their fries contains wheat.
To learn more about the McDonald's fries check out this post I wrote, "Are McDonald's Fries Gluten Free?"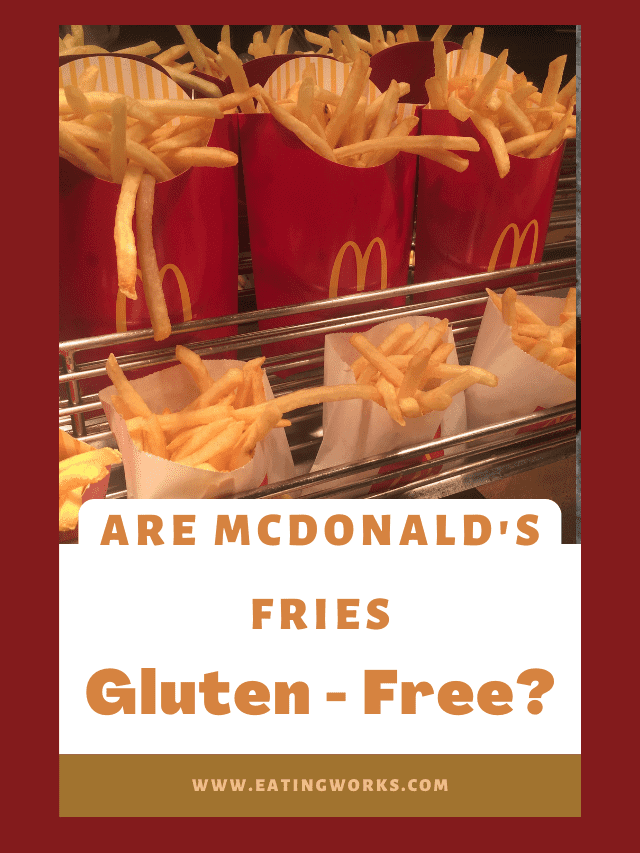 Is McDonald's Blueberry Pie gluten free? Quick answer: No. McDonald's baked blueberry pie is not gluten-free as it contains wheat.
Are you new to the keto diet?
If you eat a keto or low carb diet here is a quick helpful menu guide I wrote highlighting all of the keto friendly menu options at McDonalds.