Are McDonald's fries gluten free?
Are McDonalds fries gluten free?
Quick Answer: No McDonalds fries are not gluten free as the beef flavoring in their fries contains wheat (their product labeling says that the fries contain "natural beef flavor contains hydrolyzed wheat and hydrolyzed milk as starting ingredients").
Make sure you check out my McDonald's Gluten Free Menu Guide !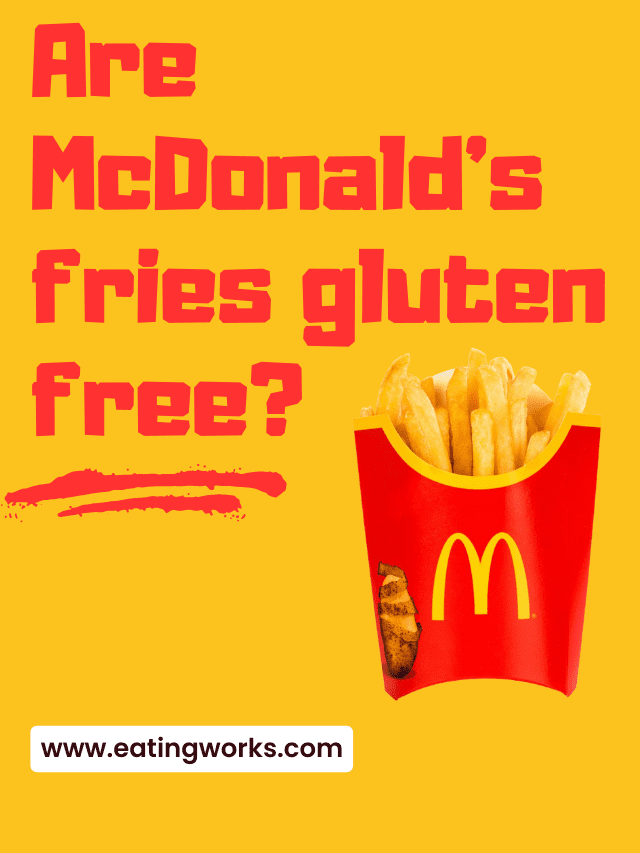 This post may contain affiliate links. As an Amazon Associate I earn from qualifying purchases at no cost to you. See my Affiliate Disclosure to read my policy and more about affiliate links.
Table of Contents
Ingredient list of McDonald's world famous French fries !
Taken directly from Mcdonald's website, the ingredients in their world famous French fries includes Potatoes, Vegetable Oil (canola Oil, Corn Oil, Soybean Oil, Hydrogenated Soybean Oil, Natural Beef Flavor [wheat And Milk Derivatives]*), Dextrose, Sodium Acid Pyrophosphate (maintain Color), Salt. *natural Beef Flavor Contains Hydrolyzed Wheat And Hydrolyzed Milk As Starting Ingredients.
Copycat McDonald's fries gluten free recipes !
Here are some great copycat mcdonals fries recipes that are 100 percent gluten free. These recipes are also much healthier and you can get all the ingredients are your local grocery store!
Healthier Homemade French Fries
These homemade french fries really are wonderfully easy to make, and they surpass restaurant fries, hands down. Crispy on the outside, fluffy inside, not a bit greasy: these healthy fries are in a category all their own.
-Gluten Free Homestead
Click here for the recipe!
Oven-Baked Gluten-Free French Fries
These lightened-up gluten-free French fries will leave you satisfied without feeling stuffed. Unlike McDonald's French fries, You can feel good about eating these oven-baked treats.
-Gluten Free Living
Click here for the recipe!
Gluten Free Restaurant-Style French Fries
To make the perfect gluten free copycat McDonald's French fries at home check out this recipe!
-Gluten Free Club
Click here for the recipe!
On a keto diet? Make sure you check out my McDonald's Keto Menu Guide!
Other Gluten Free Fast Food Articles!
Other Gluten Free Menu Guides!