19 Gin Cocktails For The Christmas Holiday Season
The best Christmas gin cocktails!
This Christmas gin cocktail list is perfect for any gin lover! Try one (or all) of these festive gin cocktails this holiday season. Or make your favorite one to serve to guests at your Christmas dinner or next holiday party!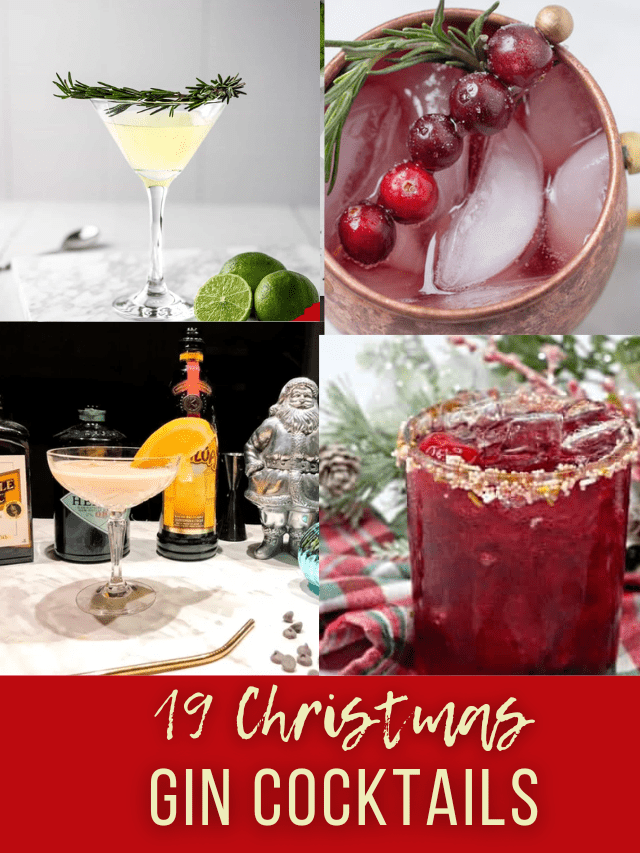 This post may contain affiliate links. As an Amazon Associate I earn from qualifying purchases at no cost to you. See my Affiliate Disclosure to read my policy and more about affiliate links.
Table of Contents
FAQ Christmas Gin Cocktails
Be sure to check out my Christmas gin cocktails 2023 google web story!
Christmas Recipes Collection
Christmas Gin Cocktails
Sure, the best part about this time of year is indulging in all of the goodies—but egg yolks, fresh cranberries and an orange peel are a few of the secret ingredients in this list of the best Christmas cocktails.
Whether you're throwing a Christmas party or watching holiday movies by the Christmas tree for the night solo, these Christmas themed gin cocktails are a great way to have a very merry Christmas and a happy new year.