60 of the very best vegan mains for Christmas dinner!
Putting together a plant-based meal is easier than you think. These vegan Christmas dinner main dish ideas will please everyone at the table.
Be sure to check out my vegan Christmas main course google web story!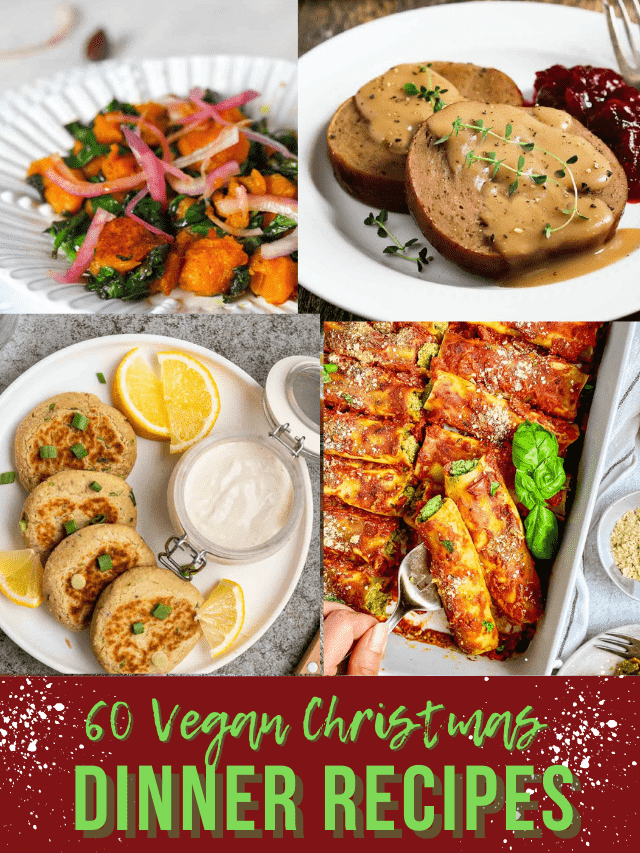 This post may contain affiliate links. As an Amazon Associate I earn from qualifying purchases at no cost to you. See my Affiliate Disclosure to read my policy and more about affiliate links.
What do vegan people eat at Christmas?
Vegans celebrate Christmas just like anyone else, but they do so without consuming animal products.
Fortunately, there are plenty of delicious and festive vegan options available during the Christmas holiday season.
Here are some common vegan dishes that people might enjoy at Christmas:
Vegan Roast: Many plant-based roasts are made from ingredients like seitan, tofu, tempeh, lentils, or mushrooms, and they can be seasoned and prepared to mimic the flavors and textures of traditional meat-based roasts.
Stuffing: A classic Christmas stuffing can easily be made vegan by using vegetable broth, bread, herbs, onions, celery, and other plant-based ingredients.
Gravy: Vegan gravy can be made using vegetable broth and thickened with flour or cornstarch, along with seasonings for added flavor.
Mashed Potatoes: Simply use vegan butter or olive oil and plant-based milk to make creamy and delicious mashed potatoes.
Roasted Vegetables: Roasted carrots, Brussels sprouts, parsnips, and potatoes make for a wonderful and colorful addition to the Christmas table.
Vegan Casseroles: Green bean casserole, sweet potato casserole, or vegan macaroni and cheese are all great options for a festive meal.
Vegan Desserts: Vegan options for desserts are abundant, including pumpkin pie made with coconut milk, apple crumble, vegan gingerbread cookies, or dairy-free chocolate mousse.
Plant-Based Cheese and Charcuterie: Vegan cheese and plant-based meat alternatives can be served on a charcuterie board, making a great appetizer or snack.
Vegan Nog: Instead of traditional eggnog, try vegan versions made with almond milk, coconut milk, or soy milk.
Fruit Platter: A colorful assortment of fresh fruits can make for a refreshing and healthy dessert option.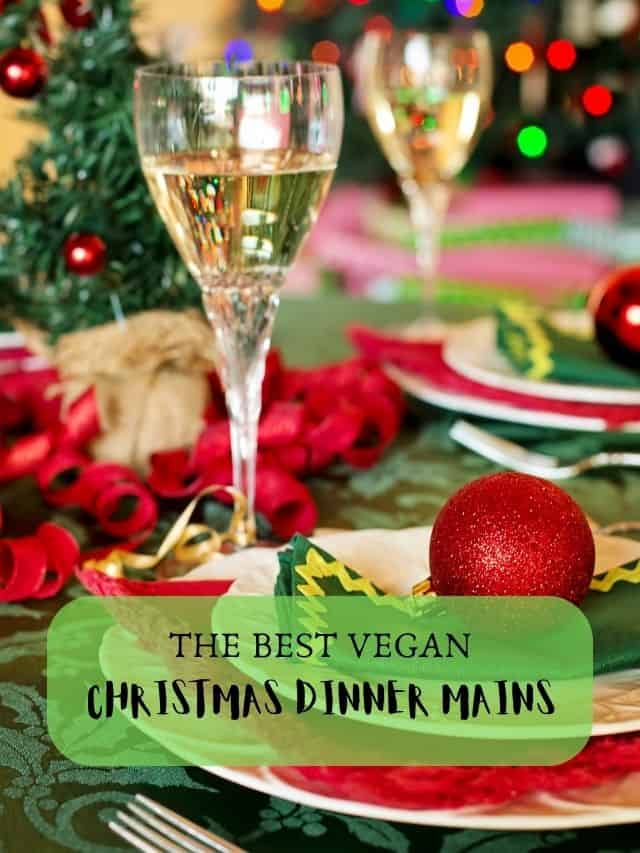 What is a vegan alternative to turkey for Christmas dinner?
For Christmas dinner, there are several delicious vegan alternatives to turkey that can serve as the centerpiece of the meal. Here are some popular options:
Vegan Roast: There are commercially available vegan roasts made from various plant-based ingredients like seitan, tofu, tempeh, lentils, mushrooms, or a combination of these. These roasts are often seasoned and shaped to mimic the appearance and taste of traditional turkey.
Stuffed Butternut Squash: Roasted butternut squash halves filled with a savory stuffing made from breadcrumbs, herbs, nuts, and dried fruits can be a flavorful and visually appealing main dish.
Lentil Loaf: A lentil loaf seasoned with herbs, spices, and vegetables can be a hearty and satisfying replacement for turkey.
Portobello Mushroom "Steaks": Large portobello mushrooms can be marinated and grilled or roasted to create a savory and substantial main course.
Chickpea or Tofu Pot Pie: A pot pie filled with chickpeas, tofu, or a mix of vegetables in a creamy sauce and topped with a flaky vegan crust is a comforting and festive option.
Stuffed Peppers: Bell peppers stuffed with a flavorful mixture of grains, beans, and vegetables can be a colorful and nutritious alternative.
Vegan Wellington: A vegan wellington made with layers of roasted vegetables, vegan puff pastry, and sometimes tofu or nuts can be an elegant and tasty centerpiece.
Jackfruit "Turkey": Jackfruit can be seasoned and roasted to create a texture similar to pulled turkey, making it a popular choice for vegan holiday meals.
Seitan "Turkey": Seitan can be shaped into a turkey-like form and roasted with herbs and spices for a flavorful and protein-rich option.
Vegan Tofu "Turkey" Roll: Tofu can be pressed, marinated, and rolled with a tasty stuffing to create a "turkey" roll that is then baked or roasted.
The key to a successful vegan Christmas dinner is creativity and using a variety of plant-based ingredients to create a delicious and satisfying meal.
Don't forget to pair your main dish with festive vegan sides and desserts for a complete holiday feast!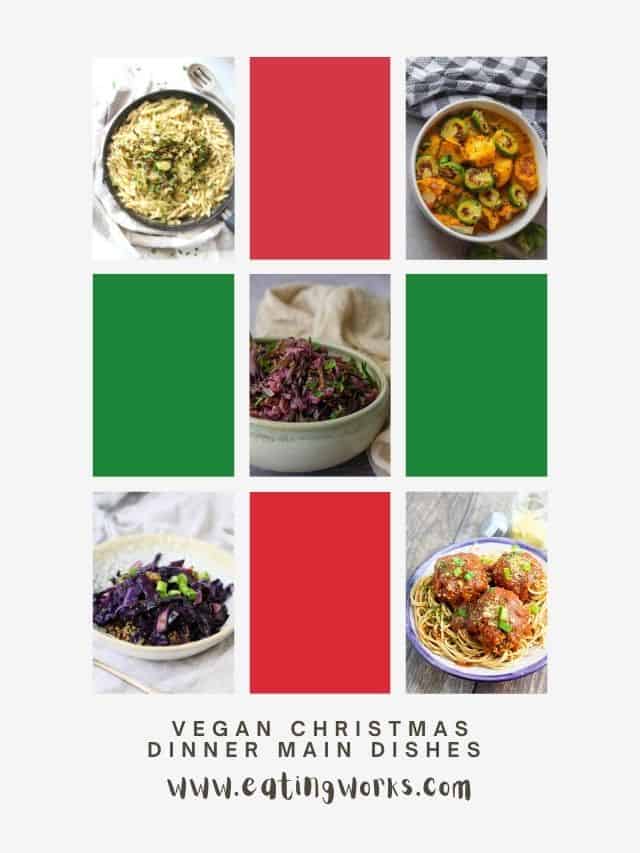 Christmas Recipes Collection
Vegan Main Dishes For Christmas Dinner