The 21 Best Vegan Leek Recipes!
21 of the best vegan leek recipes!
Leeks are one of those tasty yet underrated vegetables. Being related to the onion, leeks can be used in a wide array of healthy recipes.
Discover some easy and delicious vegan leek recipes to make you and the whole family fall in love with this amazing veggie.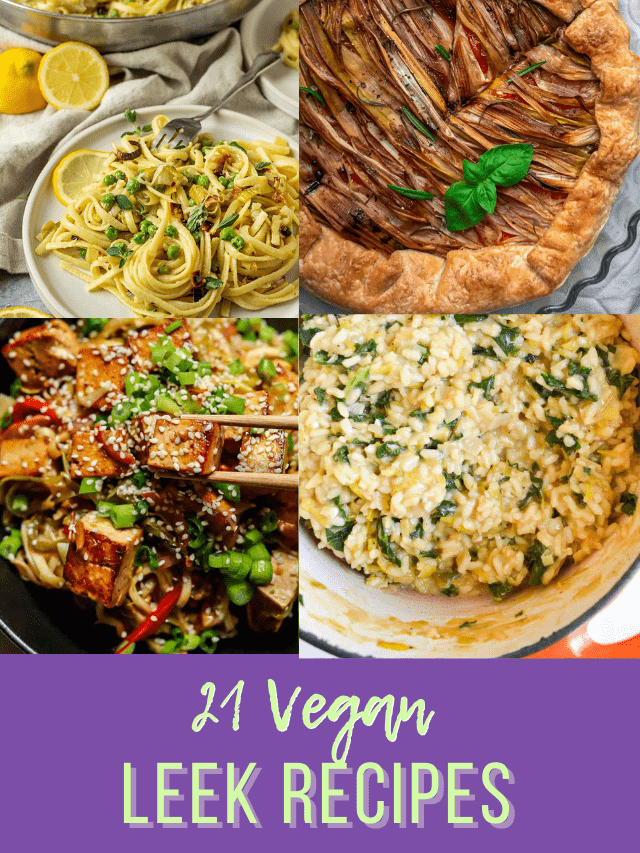 This post may contain affiliate links. As an Amazon Associate I earn from qualifying purchases at no cost to you. See my Affiliate Disclosure to read my policy and more about affiliate links.
Table of Contents
Do leeks taste like onions?
Leeks are alliums, so they're related to garlic, chives, shallots, and onions. Tasting them, you can tell.
Clean leeks have a subtle sweetness and oniony flavor that adds depth to anything you choose to cook up in the kitchen.
Are leeks basically just big spring onions?
Even when mislabeled, spring onion and leeks are scientifically different species in the onion family. The confusion comes from the use of the word "scallions" as a blanket term for both plants.
Spring onions have a small, white bulb at the end, while leeks typically have a rounded, bulb-free root base.
What part of the leek do you not use?
With leeks, you generally use the white part and throw away the dark green end. This dark green part contains a lot of vitamin C and it can be used in many recipes.
You only have to remove a few centimeters of the usually woody upper part from the leaves. Boiled leaves can be used for sauces, soups or casseroles.
Are leeks good for your gut?
Leeks may improve your digestion.
That's in part because they're a source of soluble fiber, including prebiotics, which work to keep your gut healthy.
Vegan Fruit and Vegetable Recipes Collection
On a vegan diet but looking to add some extra veggies in your day to day dishes?
Check out these vegan vegetable recipe round ups!
12 vegan yellow squash recipes that are perfect for summertime.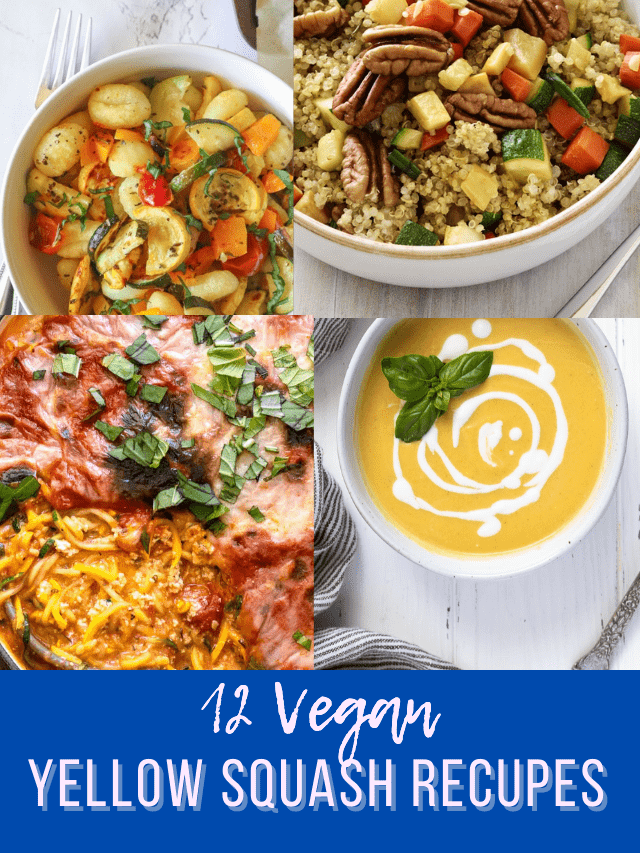 These 31 vegan asparagus recipes are perfect for any season.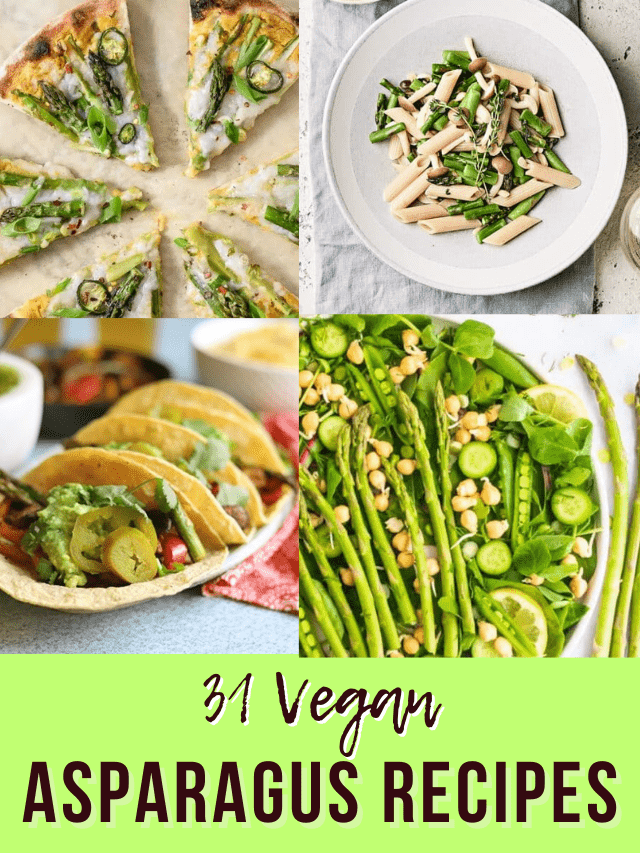 I've listed 36 of the best vegan eggplant (aubergine) recipes from all over the internet.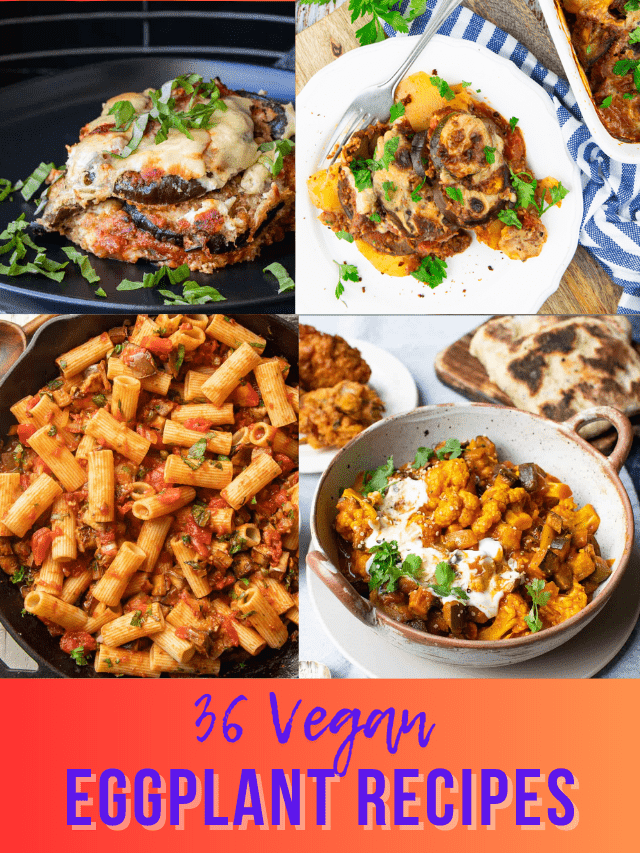 51 delicious vegan pumpkin recipes to enjoy this season!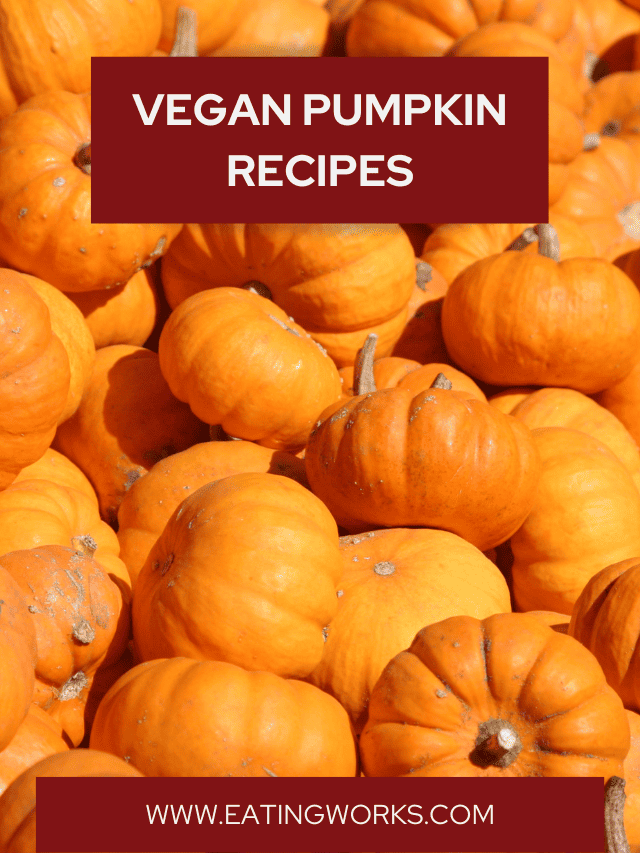 37 of the best vegan carrot recipes!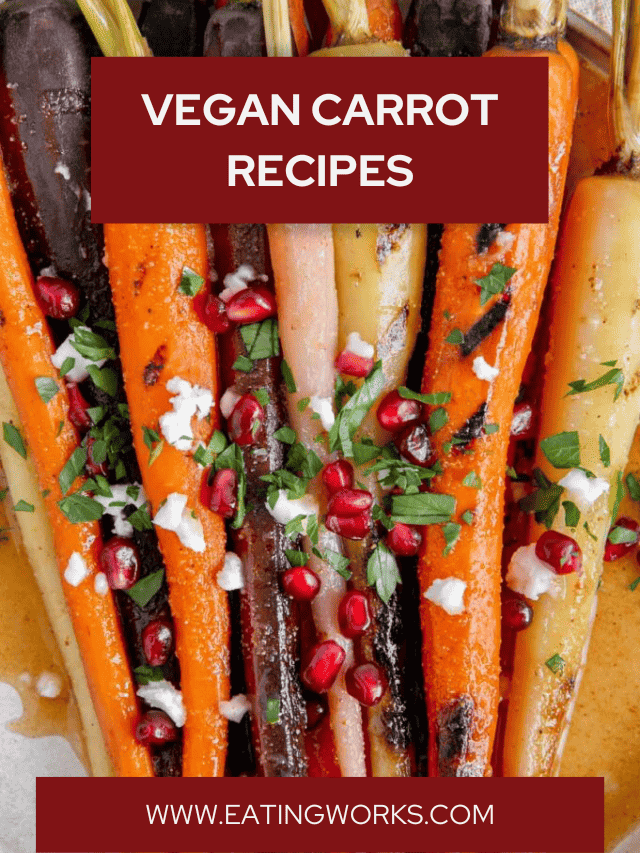 Enjoy 45 of the best vegan cranberry recipes this holiday season!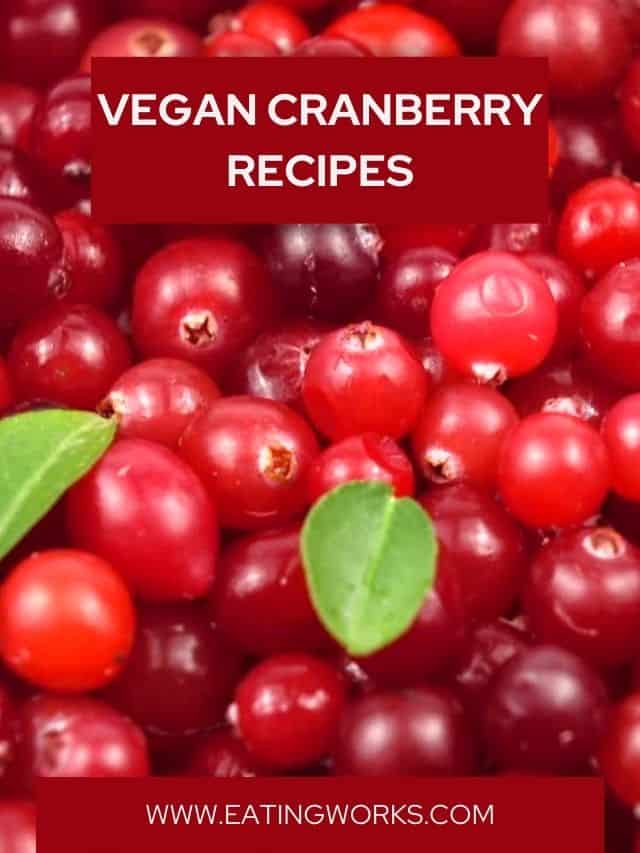 Tasty Vegan Leeks Recipes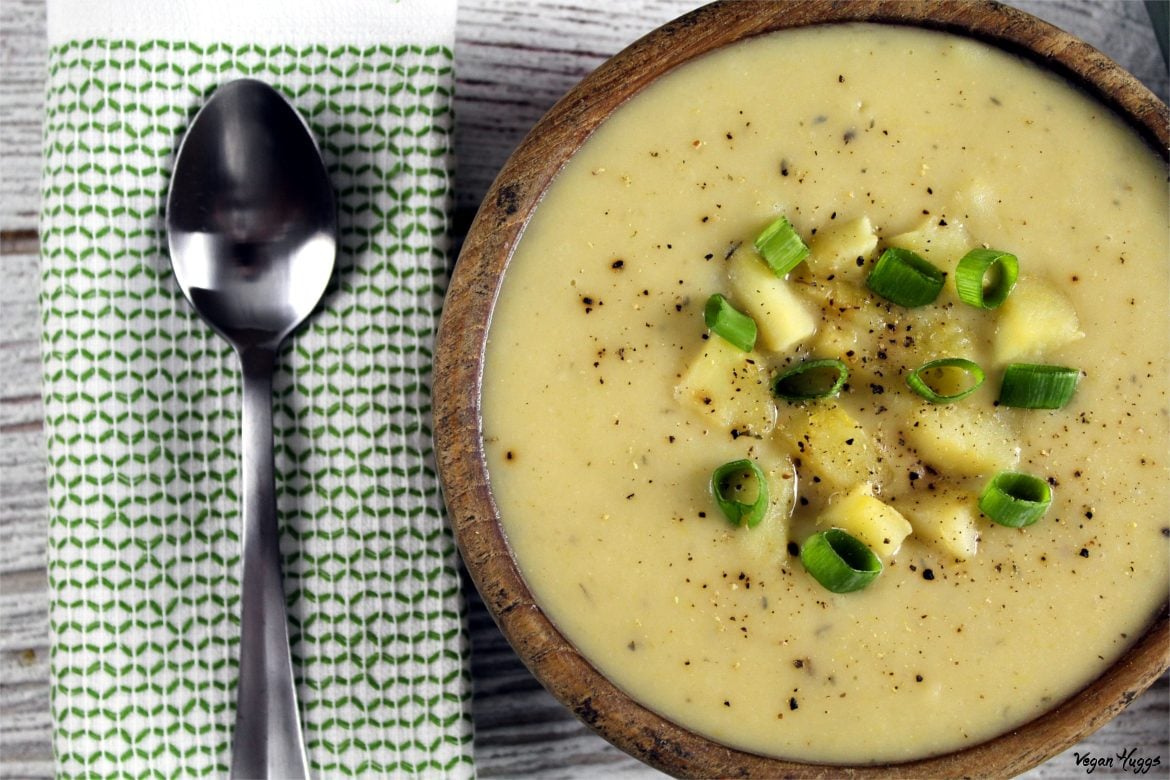 If you're a big soup lover, this vegan potato leek soup recipe is for you!
The combination of creamy potatoes, delicate leeks with herbal notes of rosemary and thyme in a large soup pot will have you going back for seconds during the cold winter months.
This dairy-free & vegan lemon butter pasta has the bonus of peas & charred leeks for the ultimate comfort food.
These vegan stuffed portobello mushrooms are filled with a tofu leek delicious filling for the best plant-based dinner recipe!
Creamy, comforting and oh-so delicious, this leek risotto recipe is a vegan version of the classic Italian dish.
This pizza looks fancy but it is actually so easy to make. The tasty yet simple ingredients of sauté leeks,
Yukon gold potatoes, rosemary, and coconut milk make this vegan leek recipe so flavourful and delicious. Perfect for an appetizer or the main dish.
Creamy mushroom leek pasta recipe in a vegan white sauce – the quintessential good for you comfort food.
A great vegan leek recipe to keep in your weekly rotation during the colder months.
The whole family will love this vegan leek and potato soup recipe!
It's a hearty soup made with 7 plant-based everyday ingredients, takes only 30 minutes to cook, and is rich in flavor.
Enjoy this richly creamy and perfectly seasoned vegan leek risotto whenever you want a simple but fancy dinner!
With roasted pumpkin and leeks, this is vegan leek recipe packed with creamy texture delicious flavors.
This vegan leeks and cabbage recipe is seriously easy to make.
With minimal ingredients and 30 minutes to make, it will make any Sunday roast that little bit extra special!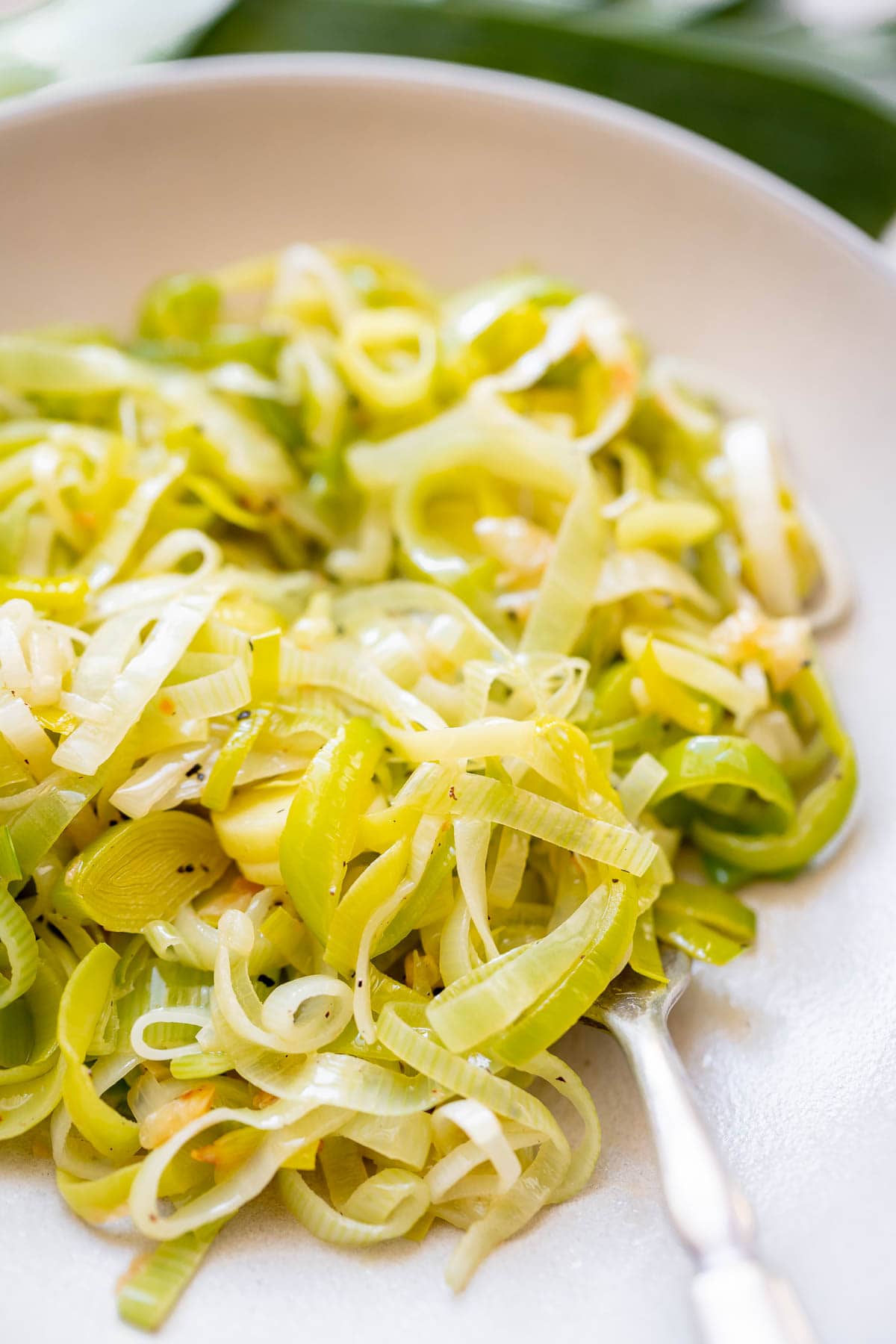 This easy and tender vegan buttered sautéed leeks recipe makes the perfect quick and tasty side dish when in need of both comfort and nutrition.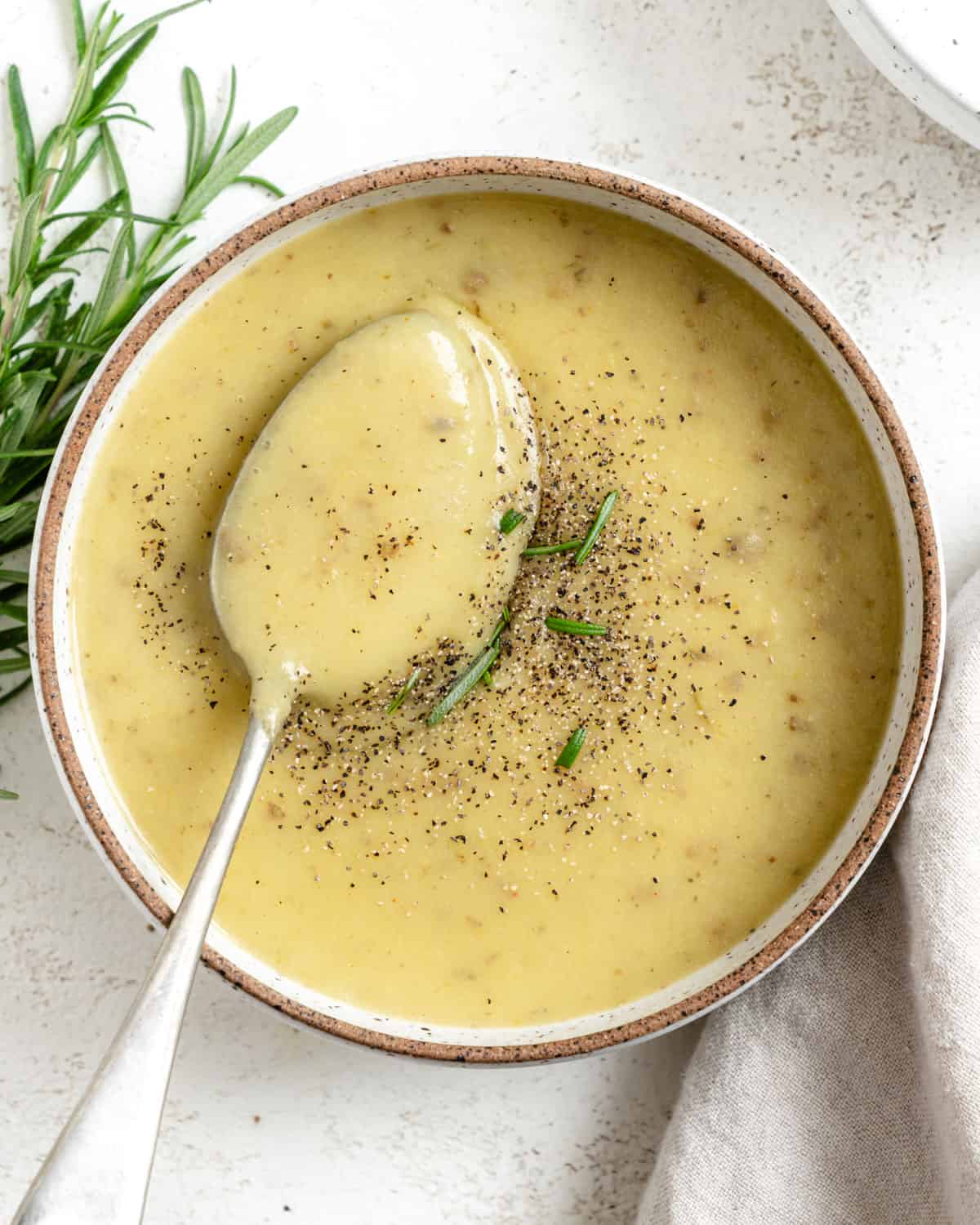 As winter ends and spring nears, vegan potato leek soup is a nice bridge between the two seasons.
It's has a super creamy texture and pairs perfectly with some fresh crusty bread!
Here's a simple vegan Leek and Spinach Frittata with fresh leeks and spinach wrapped in a savory, creamy, herby custard of tofu and vegan cheese.
It's a delicious, protein-packed vegan meal you can devour any time of day.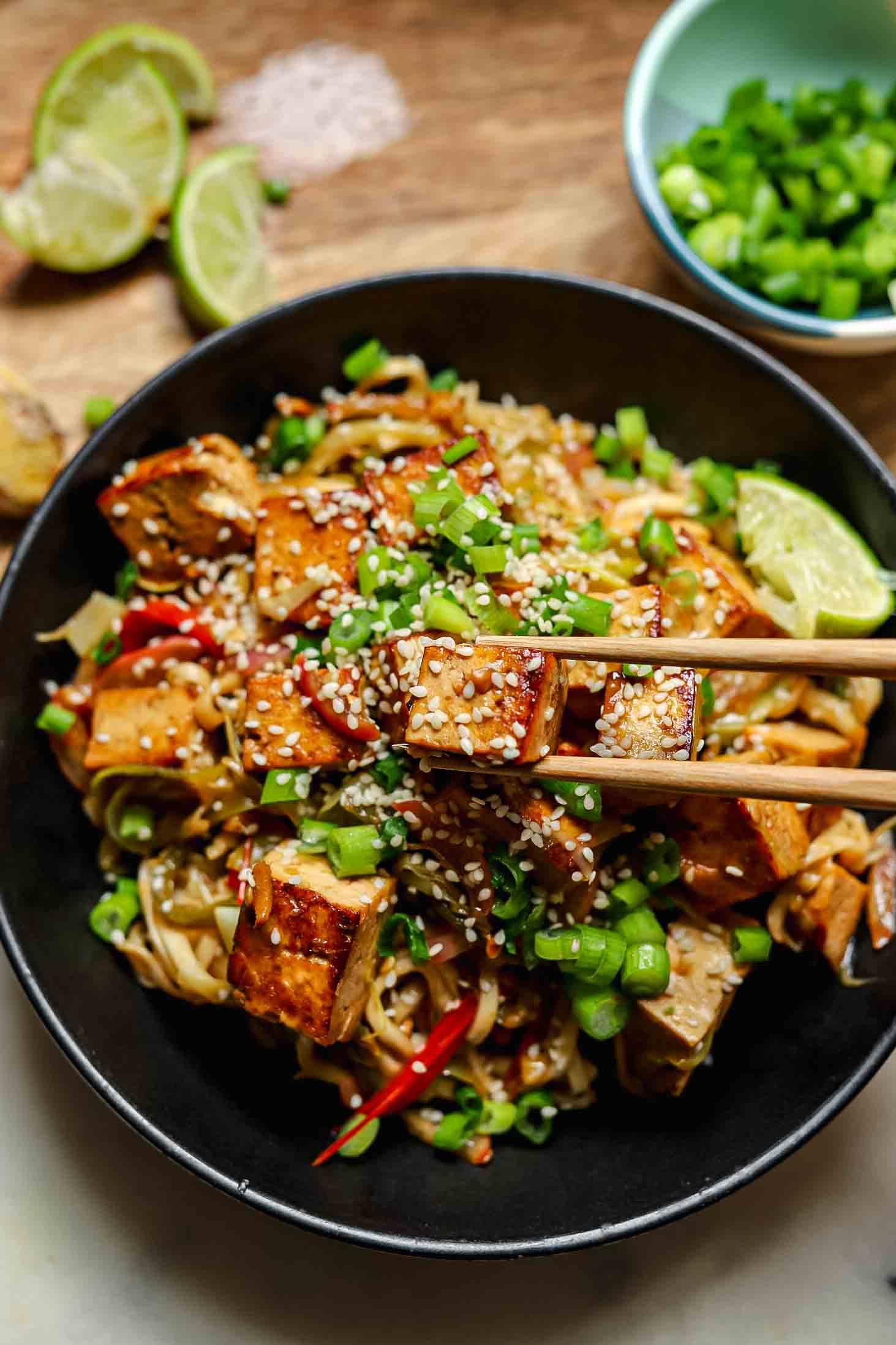 A speedy 15 minute vegan stir fry using Leeks, Tofu and Radishes.
Full of crunch and texture this is really quick to make and so delicious.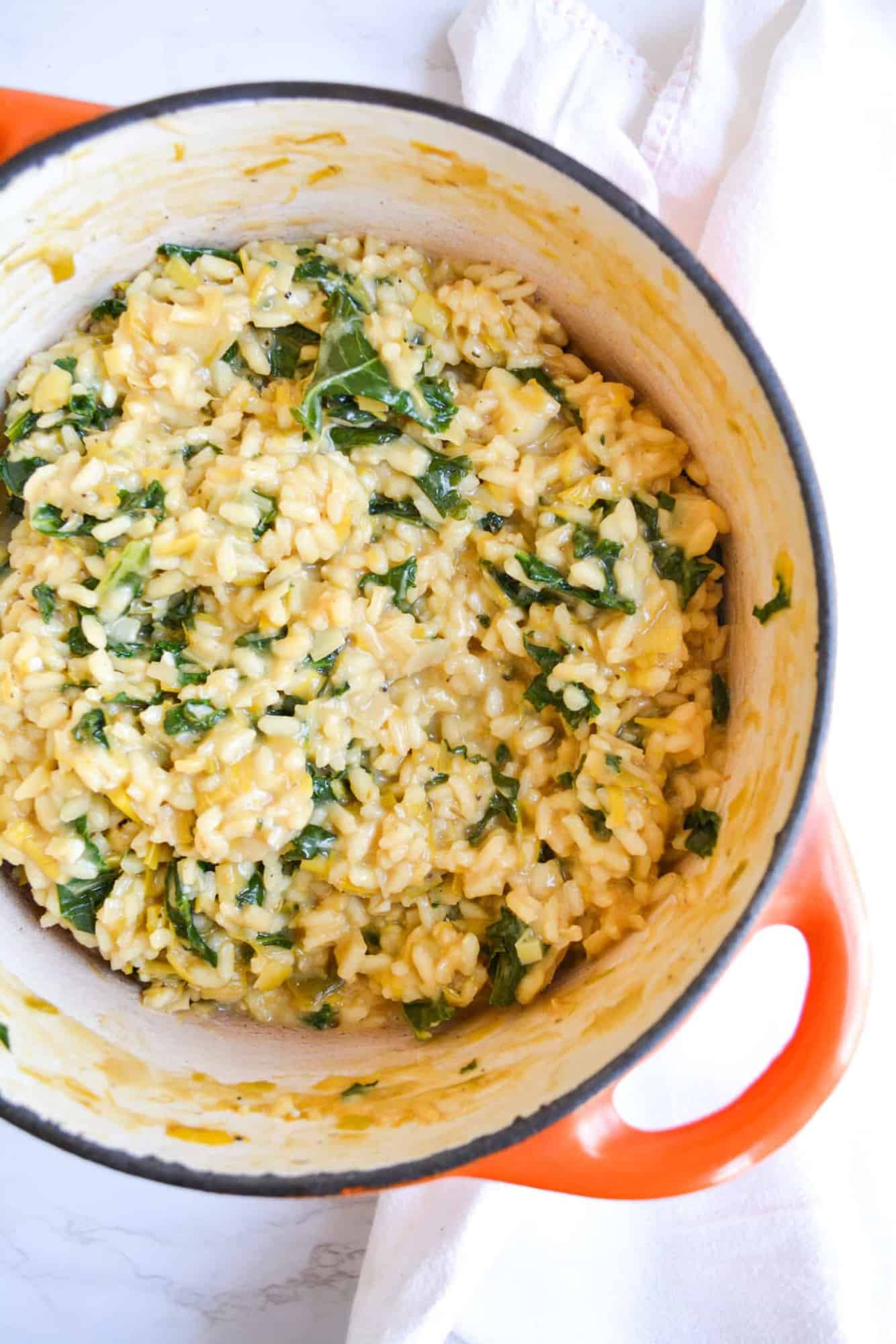 This Vegan Kale and Leek Risotto is a comforting, gluten-free one-pot-meal that is creamy and full of flavor.
The perfect cozy vegan creamy leek dinner for the cooler months!
3-ingredient (not including rice) Easy Vegan Leek Curry made in 20 minutes and perfect for a quick and healthy vegan lunch or dinner.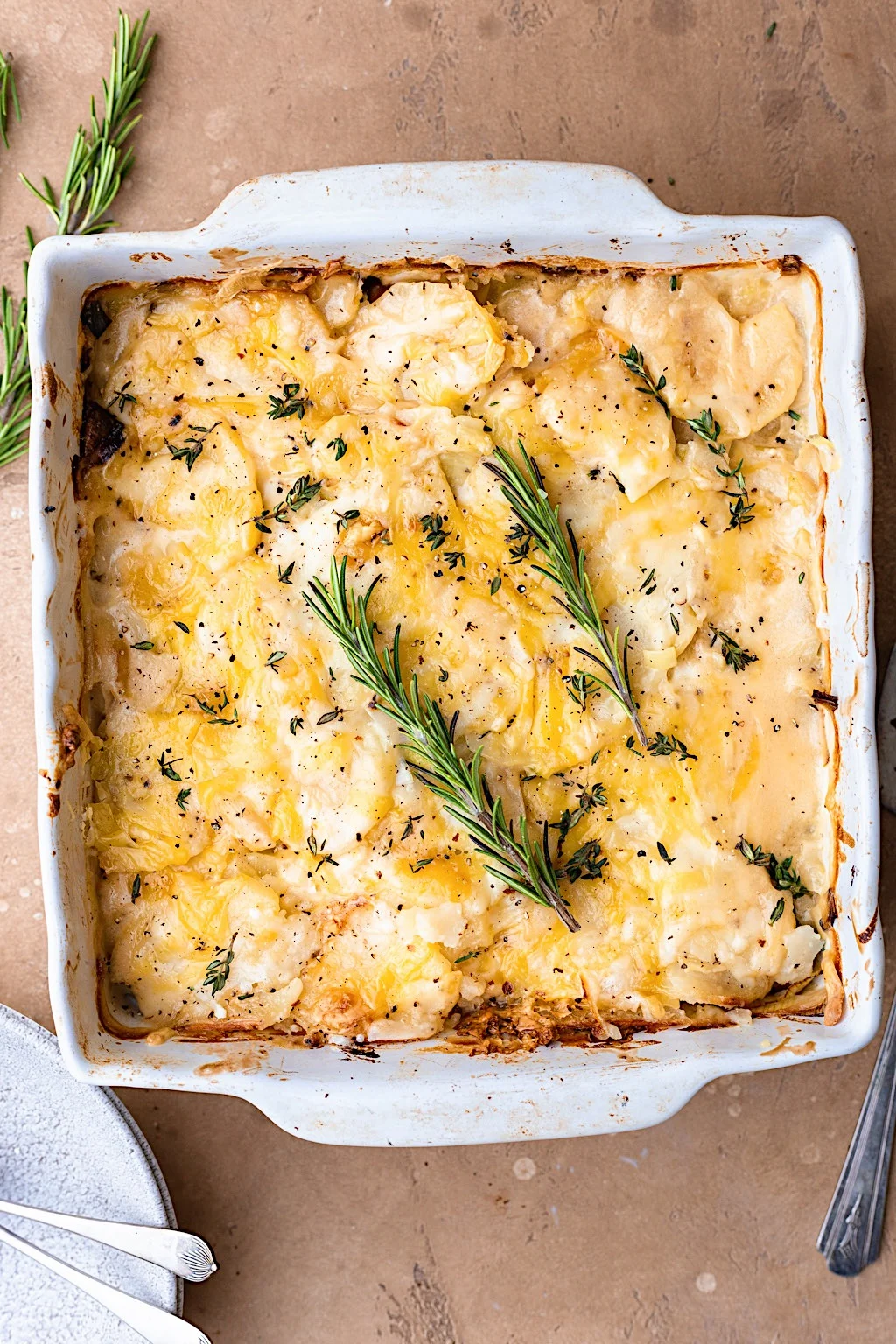 This creamy vegan leek and potato dauphinoise is the perfect side dish for any upcoming festive period.
Layers of potato, thin slices of leek, creamy sauce and vegan cheese. Ultimate indulgence!