What's Keto At The Cheesecake Factory? (Keto Menu Guide)
In this menu guide, I'll be highlighting the best things you can order when you are eating keto at The Cheesecake Factory.
From sides to the main courses, it's easy to be on a ketogenic diet and order off the Cheesecake Factory Menu.
On a gluten-free diet? Be sure to check out my Cheesecake Factory gluten free menu guide!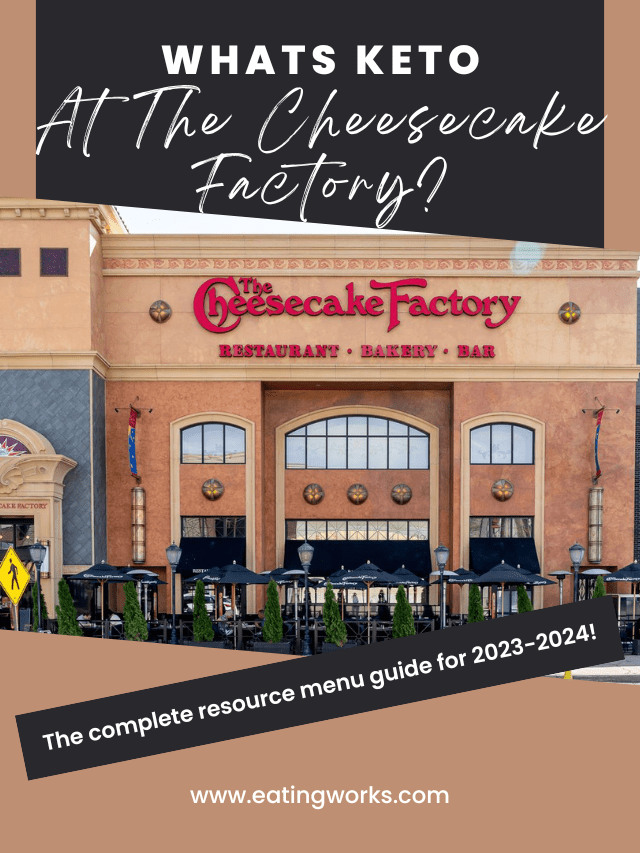 This post may contain affiliate links. As an Amazon Associate I earn from qualifying purchases at no cost to you. See my Affiliate Disclosure to read my policy and more about affiliate links.
Table of Contents
Cheesecake Factory Menu Options
Finding a low carb meal at The Cheesecake Factory isn't impossible.
Despite the abundance of high carb sodas, breads, and regular cheesecake menu items the good news is you can still find keto options on Cheesecake Factory's menu.
Weekend low carb breakfast and brunch options:
California Omelet
Nutrition info: 1140 calories; 96g fat; 57g protein; 11g total carbs; 8g net carbs.
Spinach, Mushroom, Bacon, and Cheese Omelette
Nutrition info: 700 calories; 57g fat; 41g protein; 7g total carbs; 6g net carbs.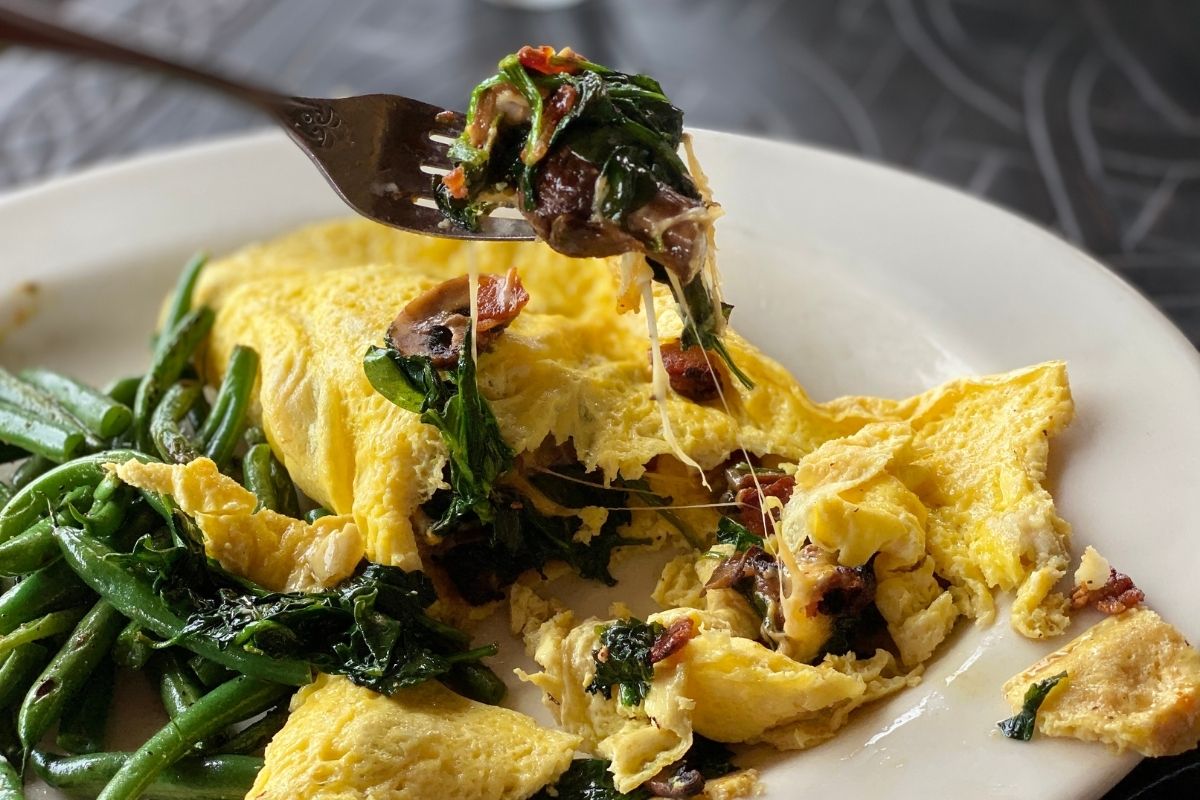 Create Your Own Omelet
Nutrition info if order a plain omelet: 610 calories; 13g fat; 22g protein; 2g total carbs; 2g net carbs.
List of items you can add to your omelet:
bacon
ham
cheddar cheese
jack cheese
Swiss cheese
fontina cheese
goat cheese
avocado
roasted peppers
fresh mushrooms
asparagus
spinach
bell peppers
fresh tomato
red onions
green onions
Farm Fresh Eggs
Nutrition info ( for the eggs only): 260 calories; 20g fat; 17g protein; 3g total carbs; 3g net carbs.
Keto appetizers, small plates and snacks:
Stuffed Mushrooms
Nutrition info: 510 calories; 42g fat; 15g protein; 19g total carbs; 15g net carbs.
Edamame
Nutrition info: 100 calories; 3g fat; 8g protein; 11g total carbs; 8g net carbs.
Crispy Crab Bites
Nutritional info: 410 calories; 31g fat; 15g protein; 19g total carbs; 17g net carbs.
Buffalo Wings
Nutrition info: 620 calories; 69g fat; 109g protein; 16g total carbs; 14g net carbs.
Looking for keto appetizers to make at home?
Check out Cauliflower Wings, Parsnip Mash, and Rainbow Roasted Carrots.
Keto Friendly Salad Options
Cobb Salad
Nutrition info: 1050 calories; 87 g fat; 45g protein; 26g total carbs; 19g net carbs.
Caesar Salad with Chicken Breast (no croutons)
Nutrition info: 950 calories; 73g fat; 52g protein; 19g total carbs; 12g net carbs.
Greek Salad
Nutrition info: 670 calories; 62g fat; 10g protein; 18g total carbs; 12g net carbs.
Seared Tuna Tataki Salad
Nutrition info: 490 calories; 29g fat; 42g protein; 17g total carbs; 12g net carbs.
Looking for keto salads to make at home?
Check out Keto Greek Salad, Shaved Courgette Salad, and Caprese Salad Keto.
Glamburgers
Any of these glamburgers dinner menu options are great. Just skip the bun (and certain condiments).
You can find the complete nutrition information for the glamburgers on the Cheesecake Factory Website by clicking here.
Old Fashioned Burger (no bun, no mayo)
Stuffed Cheddar Burger (no bun, no special sauce)
Classic Burger (no bun)
Mushroom Burger (no mayo)
Americana Cheeseburger (no bun, no sauce)
Bacon-Bacon Cheeseburger (no bun, no sauce)
Factory Turkey Burger (no bun, no mayo)
Smokehouse BBQ Burger (no bun, no BBQ ranch, no crispy onions)
Low Carb Options For Dinner
Pan-Seared Branzino with Lemon Butter
Nutrition info: 880 calories; 71g fat; 47g protein; 14g total carbs; 10g net carbs.
Grilled Branzino with Mediterranean Salsa
Nutrition info: 540 calories; 28g fat; 56g protein; 14g total carbs; 9g net carbs.
SkinnyLicious Menu Grilled Salmon
Nutrition info: 570 calories; 34g fat; 44g protein; 21g total carbs; 14g net carbs.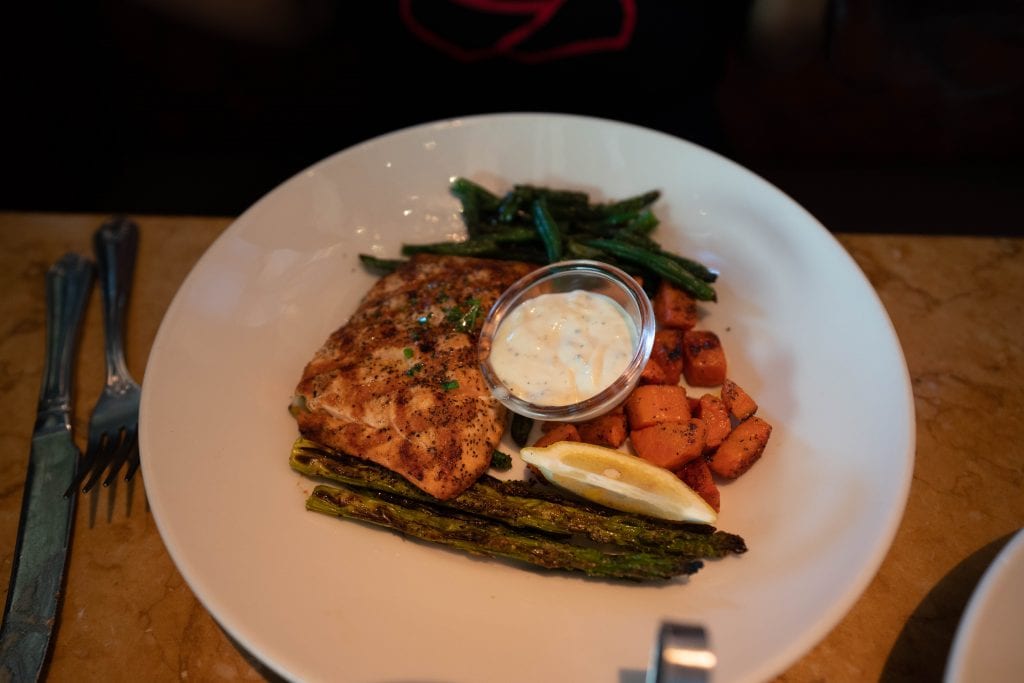 Looking for additional options for keto dinner recipes?
Check out Keto Salmon Recipe With Butter Sauce and Shallots, Oven Baked Salmon With Peruvian Spices, and Flank Steak Tacos.
Keto Side Dishes at Cheesecake Factory
Green Beans
Sauteed Spinach
Broccoli
Grilled Asparagus
Side salad
Fresh vegetables
Looking for a keto side dish to make at home? Check out Strawberry and Goat Cheese Salad!
Keto Dressings and Condiments at Cheesecake Factory
*per tsb
Balsamic Vinaigrette (2g carbs)
Blue Cheese (1g carbs)
Caesar (1g carbs)
Cilantro (1g carbs)
Ranch (1g carbs)
Shallot Vinaigrette (1g carbs)
SkinnyLicious Mustard Vinaigrette (1g carbs)
Looking for keto condiments to make at home?
Check out Guacamole Without Tomatoes, Refried Beans, Tomatillo Salsa, and Garlicky Aioli.
FAQ when ordering keto at The Cheesecake Factory!
Keto cheesecake recipes you can make at home!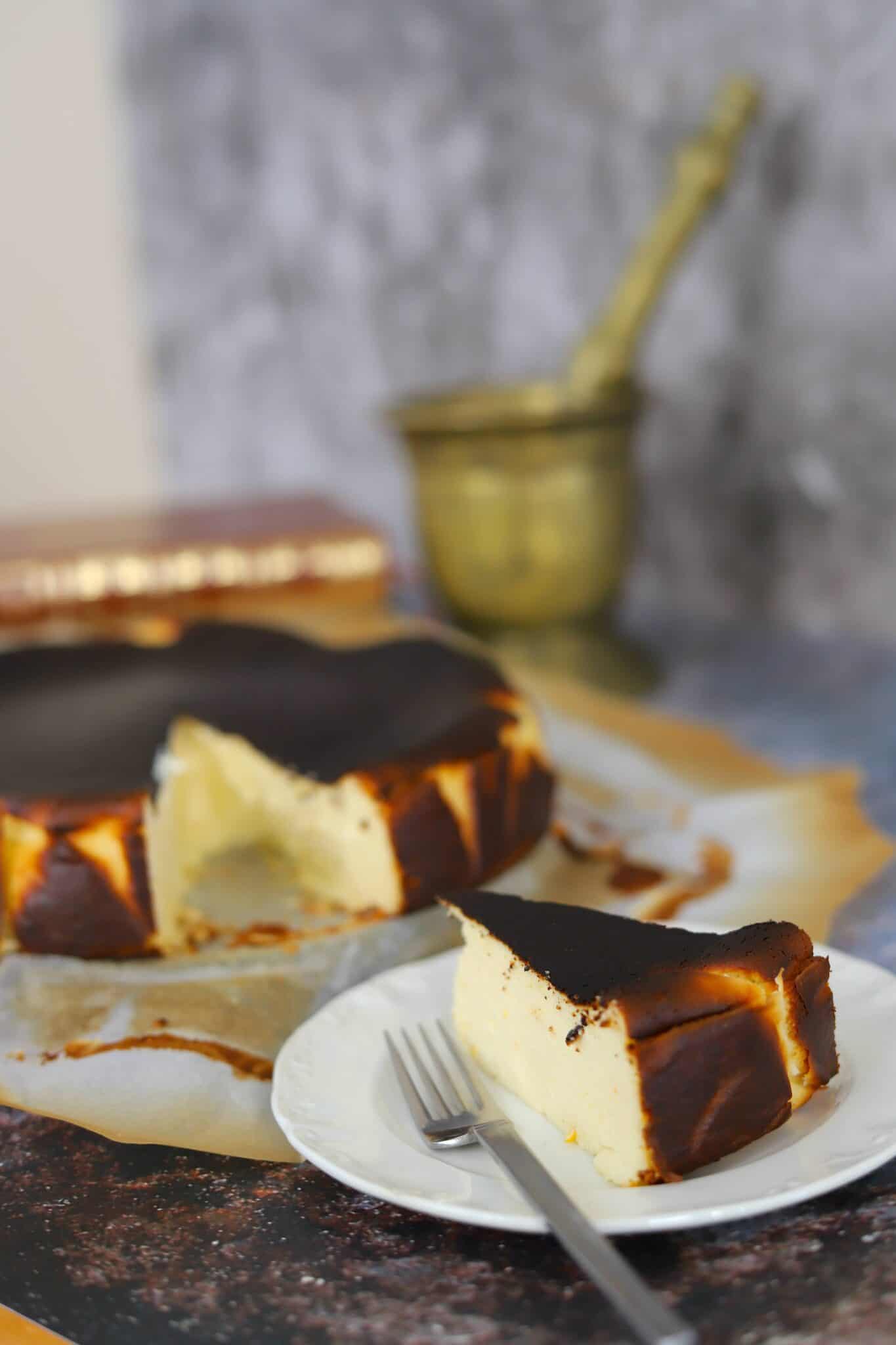 Creamy luscious cheesecake that has a burnt crust that makes this the ultimate low carb cheesecake recipe ever!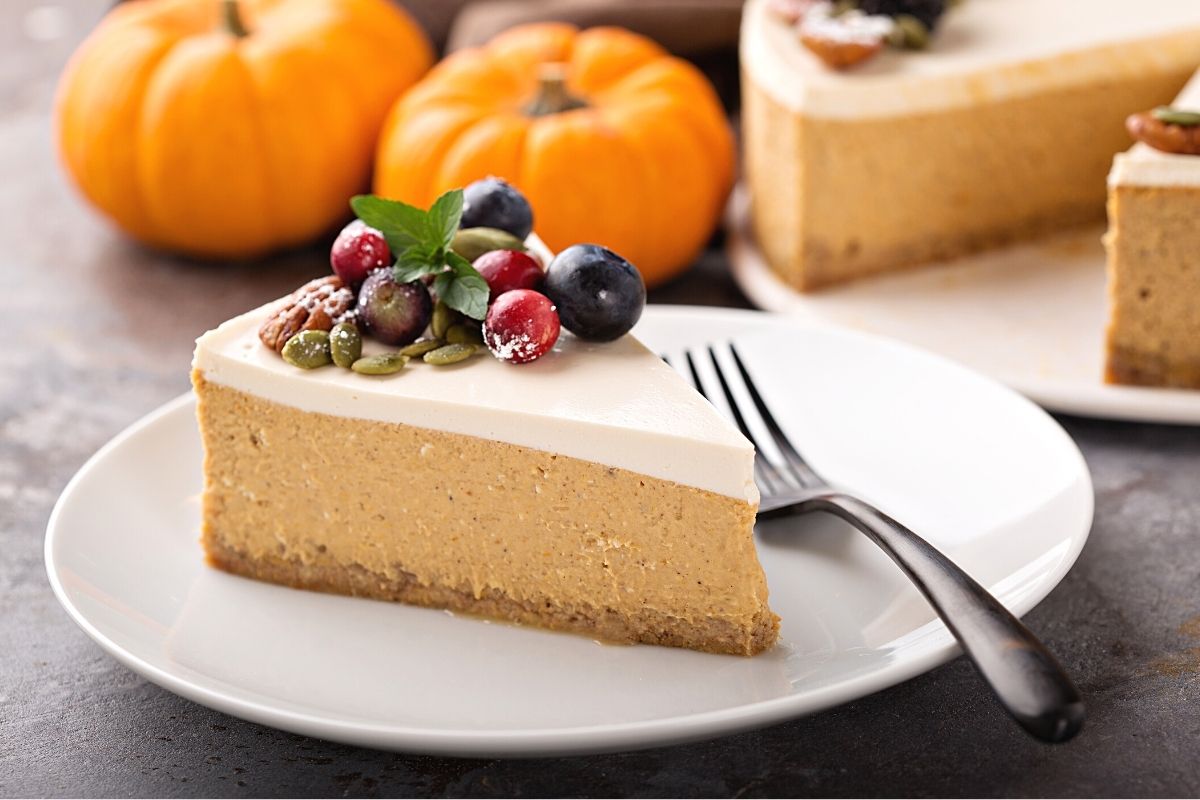 This low carb pumpkin cheesecake with almond flour crust is keto diet compliant.
The rich creamy dessert has just four net carbs per serving.
This small, 4-6 serving low-carb classic cheesecake is everything you want in a cheesecake – tall, rich, flavourful, and creamy – just without the sugar.
Super easy to make, too!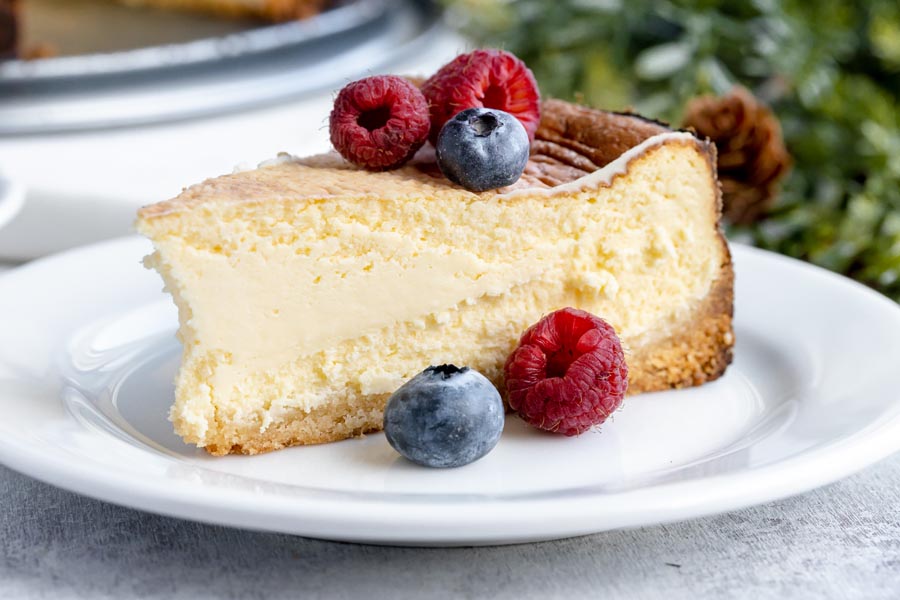 Slice into heaven with this silky, creamy New York style keto cheesecake recipe.
With this foolproof method, you can have the perfect cheesecake without having to bake your cheesecake in a water bath to prevent cracking.
This decadent no-bake cheesecake it's rich, creamy, and super easy to make.
It's an impressive extremely low carb no-bake chocolate dessert that takes less than 15 minutes to make from scratch.
One of the best keto desserts has to be this Lemon Blueberry Cheesecake.
The recipe combines a lemon cheesecake filling, topped with blueberry sauce and garnished with blueberries and a grating of lemon zest.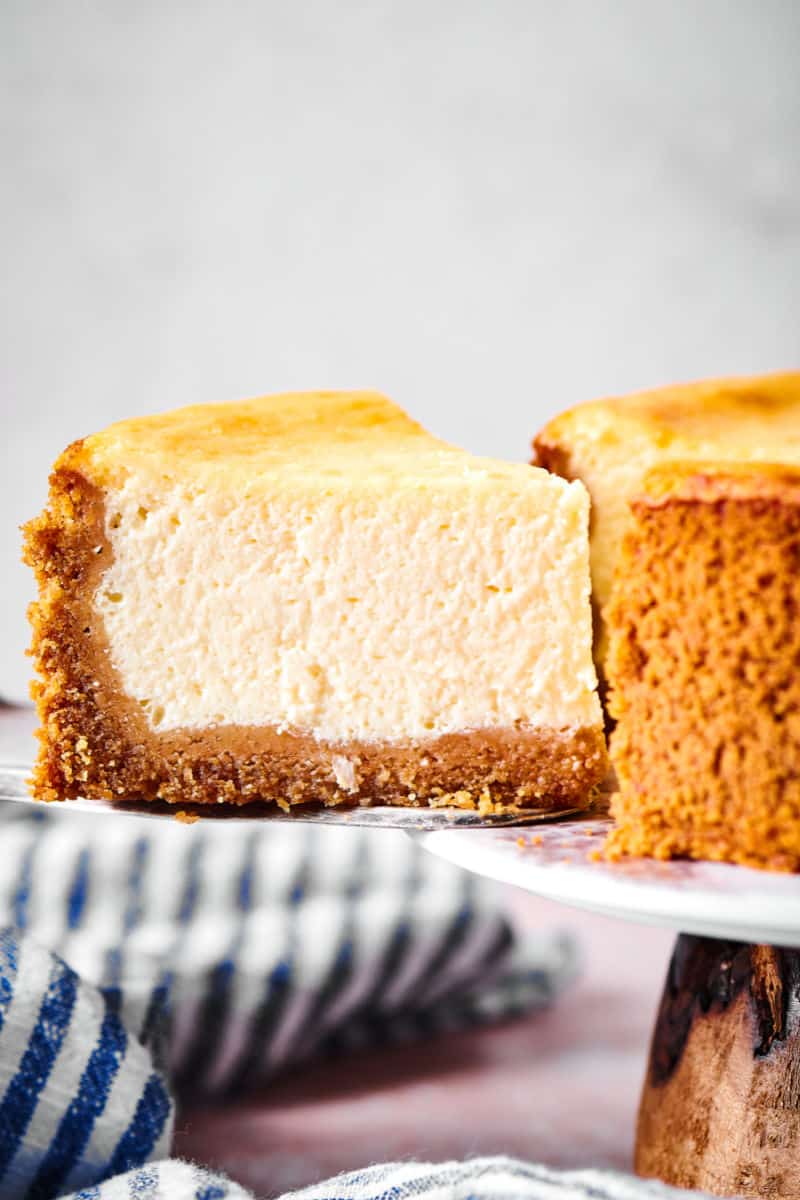 This keto cheesecake recipe is so rich and creamy, you won't believe it is low carb!
Made with just 5 main ingredients found at your local grocery store, it is so easy to make, even non-keto dieters will love it!
This creamy keto peanut butter cheesecake is the perfect mix of sweet and salty.
You will love how just the right amount of peanut butter takes this dessert to a whole new level of deliciousness!
This Low Carb Cherry Cheesecake has all the creaminess and sweetness of a traditional cheesecake but without the crust or all the carbs and regular sugar!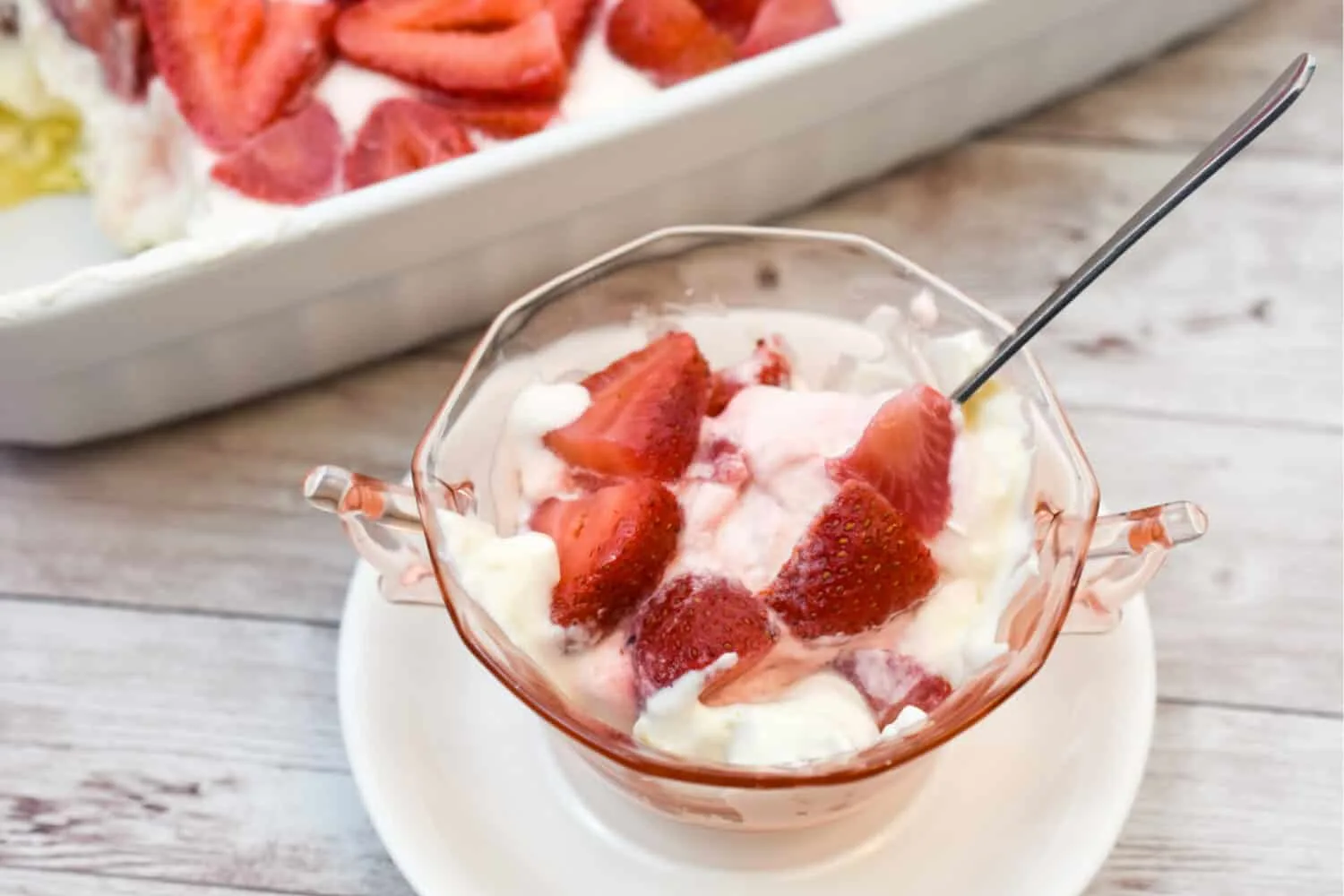 This no-bake strawberry cheesecake(keto) is a creamy, airy cheesecake that's topped with a fresh strawberries topping.
It's a keto slab cheesecake a keto dessert you'll want to make often when the temperature rises.
This salted caramel keto cheesecake is a no bake delight, using salted caramel collagen powder to make your taste buds light up!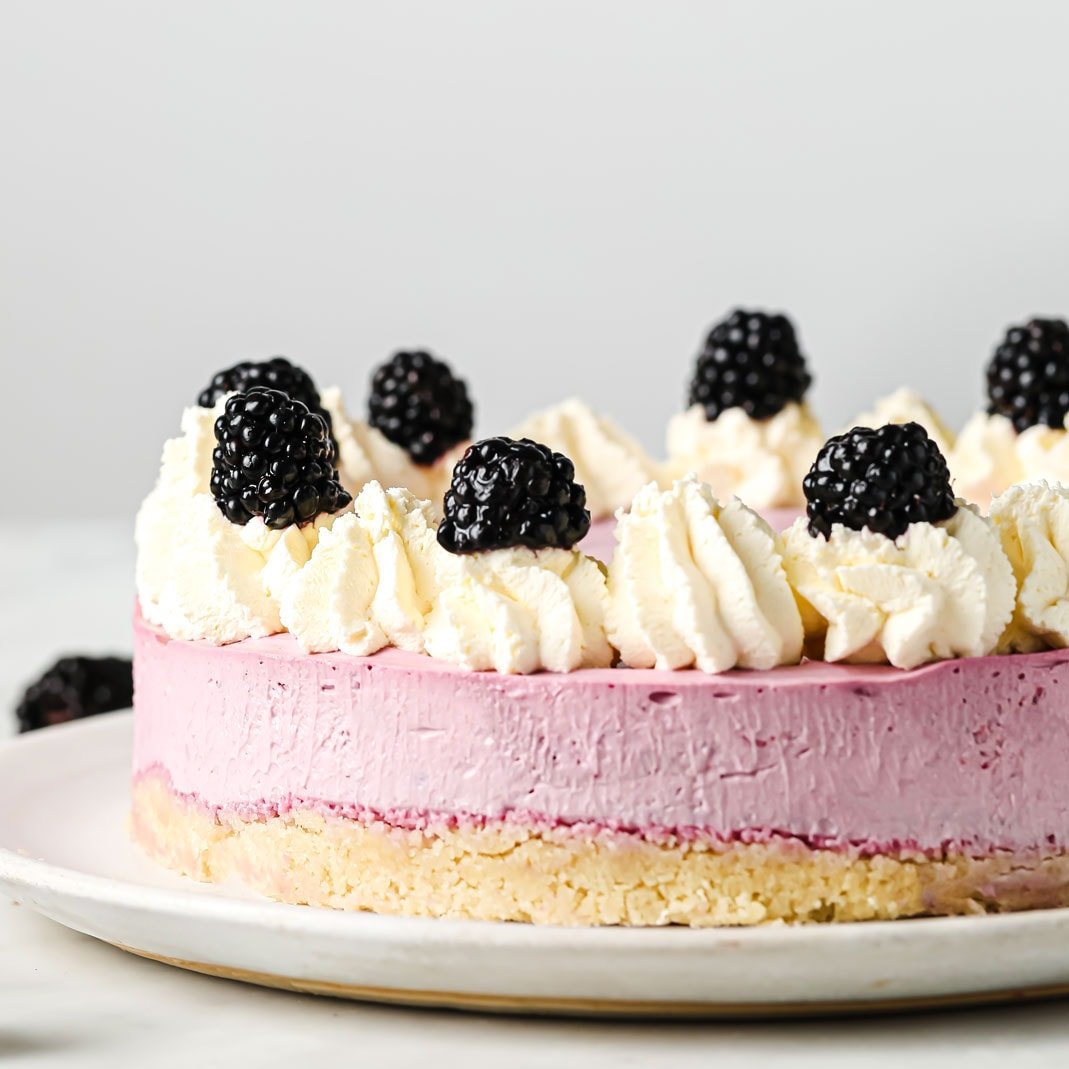 Make this easy keto blackberry cheesecake in only 20 minutes!
This fruity no bake gluten free cheesecake is low carb and addictively good.
Keto coffee cheesecake bars is a coffee and chocolate flavored Keto dessert.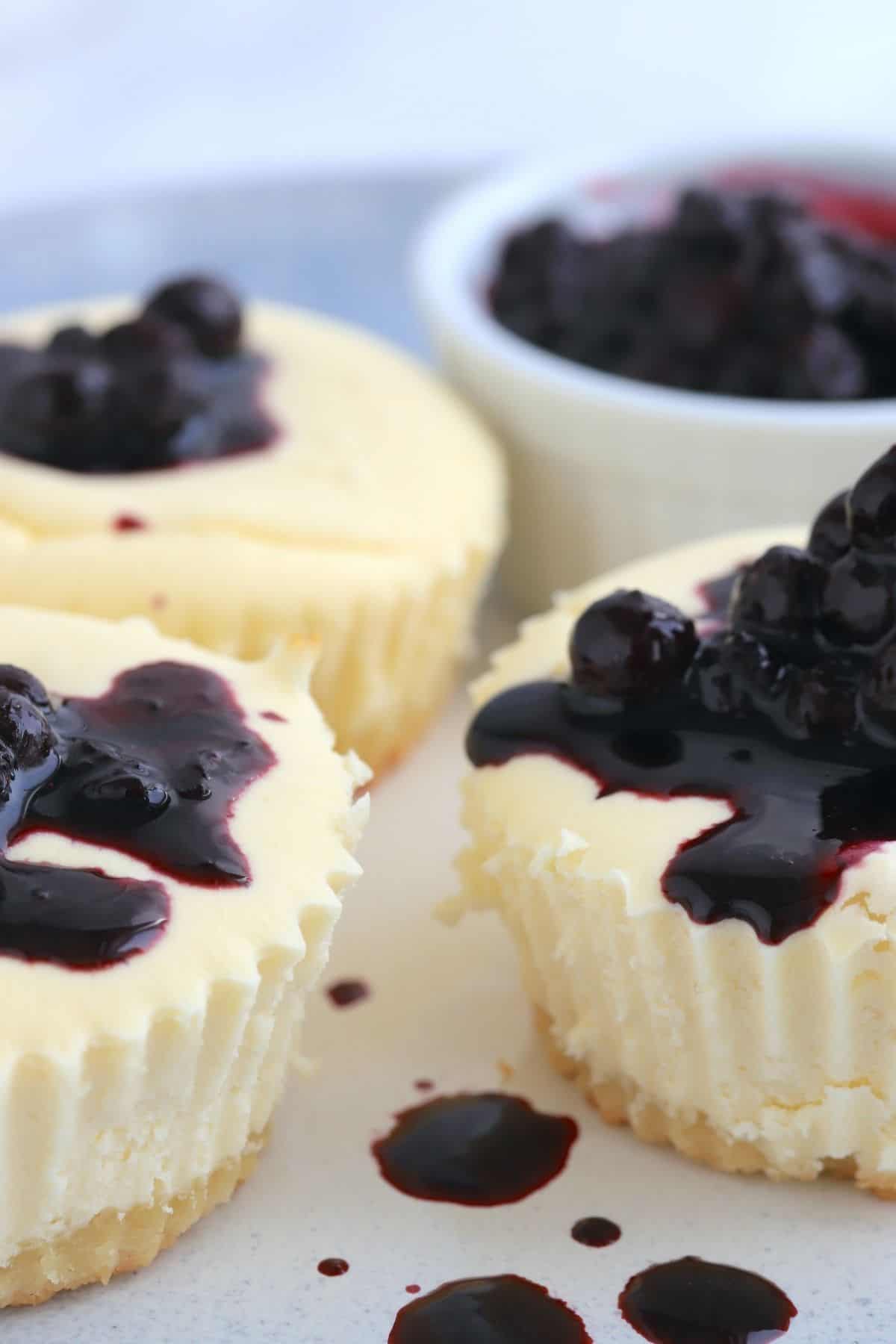 Super easy to make delicious keto cheesecake cupcakes topped with blueberries.
Creamy and delicious mini cheescakes are one of the best keto-friendly desserts.
These keto cheesecake bites are low-carb and gluten-free, but you'd never guess with how amazing they taste!