When the weather gets cold and the food gets comforting, the dinner table quickly becomes packed with hearty soups and warming casseroles. Sadly, one of the most beloved desserts gets left out of the winter rotation due to its chilly reputation. This holiday season, embrace these ice cream recipes by filling it with festive flavours of christmas like gingerbread cookies or peppermint bark. So bundle up and dig in!
Make sure you check out my Vegan Christmas Desserts Round Up!
Table of Contents
What are the best ice cream combinations?
Some great ice cream combinations to test out include:
Blueberries and Oatmeal Cookies.
Honey and Pistachios.
Cherry Cordials and Puffed Chocolate Cereal.
Cinnamon Cereal and Strawberry Jam.
If you are looking for more ice cream combination ideas check out this article by clicking here!
What alcohol do you put on Christmas ice cream?
Adding a bit of hard alcohol like vodka, tequila, or whiskey—all of which run around forty percent alcohol—to a frozen dessert helps prevent big ice crystals from forming in the mixture, resulting in a softer texture. You can freeze the water around it, but you can't freeze vodka.
Why do you put cornflour in ice cream?
Basically, cornstarch serves as a stabilizer and keeps the liquid ingredients in the ice cream from moving around and forming just chunks of ice instead of a creamy, easy to scoop dessert.
Can you make homemade Christmas ice cream ahead of time?
Yes iice cream mixtures typically take about 20 minutes to make and 2 hours to chill. Usually ice cream mixture can be made 24 hours in advance.
What sugar is best for ice cream?
Most home ice cream recipes call for simple table sugar, which is chemically known as sucrose. But in pro kitchens you have more options. Liquid sugars like invert sugar, corn syrup, honey, and glucose syrup all add body, creaminess, and stability to ice cream, and a little goes a long way.
How do you make homemade Christmas ice cream creamy and not icy?
The initial mixture should be very cold before it hits the ice cream machine; ideally, you'll want to refrigerate it overnight. It'll need less churning time this way, and that will keep ice crystals from snowballing.
What kind of milks is best for making ice cream?
Whole milk and half-and-half are also good choices. Whole milk has 8 grams of fat in 1 cup, and half-and-half has 24 grams of fat in 1 cup. When I use whole milk or half-and-half, I'll often use some heavy whipping cream with it.
Homemade Christmas Ice Cream Recipes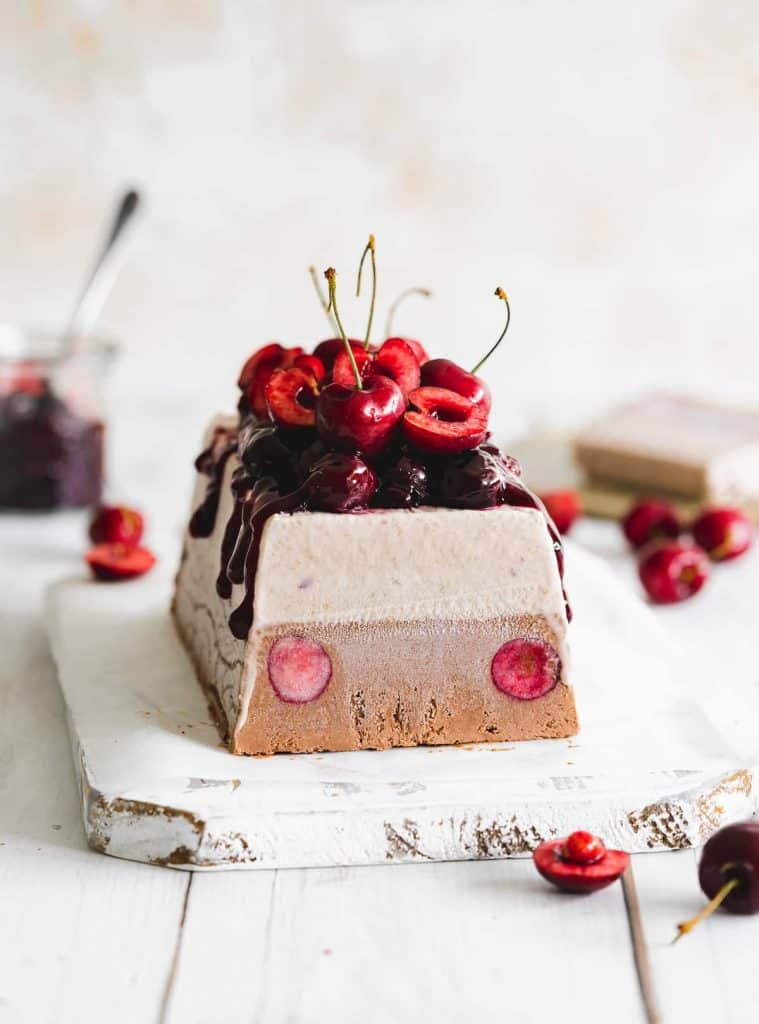 This Black Forest ice cream cake is the perfect Christmas Cake for the holiday table. It's vegan, easy to make, and uses one of the best no churn ice cream recipes.
Easy, breezy eggnog homemade ice cream screams Christmas time. Top with small pieces of crushed gingersnaps for a true treat this festive season.
Your favorite Christmas drink…now made into a deliciously boozy ice cream! Every bite of this Homemade Eggnog Ice Cream is not only just creamy and boozy, but the flecks of nutmeg give this sweet treat the iconic flavors of the classic holiday favorite drink. It makes for the perfect choice dessert this holiday season!
Who doesn't love the old-school flavor of home churned Vanilla Bean Ice Cream!? This all-time favorite flavor is perfect as-is-on-the-cone, for dressing up in a sundae cup with festive sprinkles or scooped a la mode atop warm pies, sugar cookies and brownies.
This gingerbread ice cream is full of holiday flavors. Made with a gingerbread-spice custard ice cream base and studded with crushed ginger snaps, you'll love every luscious bite of this christmas ice cream recipe.
The easiest 2 ingredient Chocolate Caramel Affogato recipe that's gluten-free and vegan! A decadent buzz-worthy treat to prepare on a Christmas Day. This twist on the classic Italian dessert will be your new favorite coffee and ice cream treat!
Packed with the spicy flavours and crunch of Speculoos Cookies, this creamy homemade Biscoff Ice Cream (aka Cookie Butter Ice Cream) is a dream dessert for all Biscoff lovers during the winter months!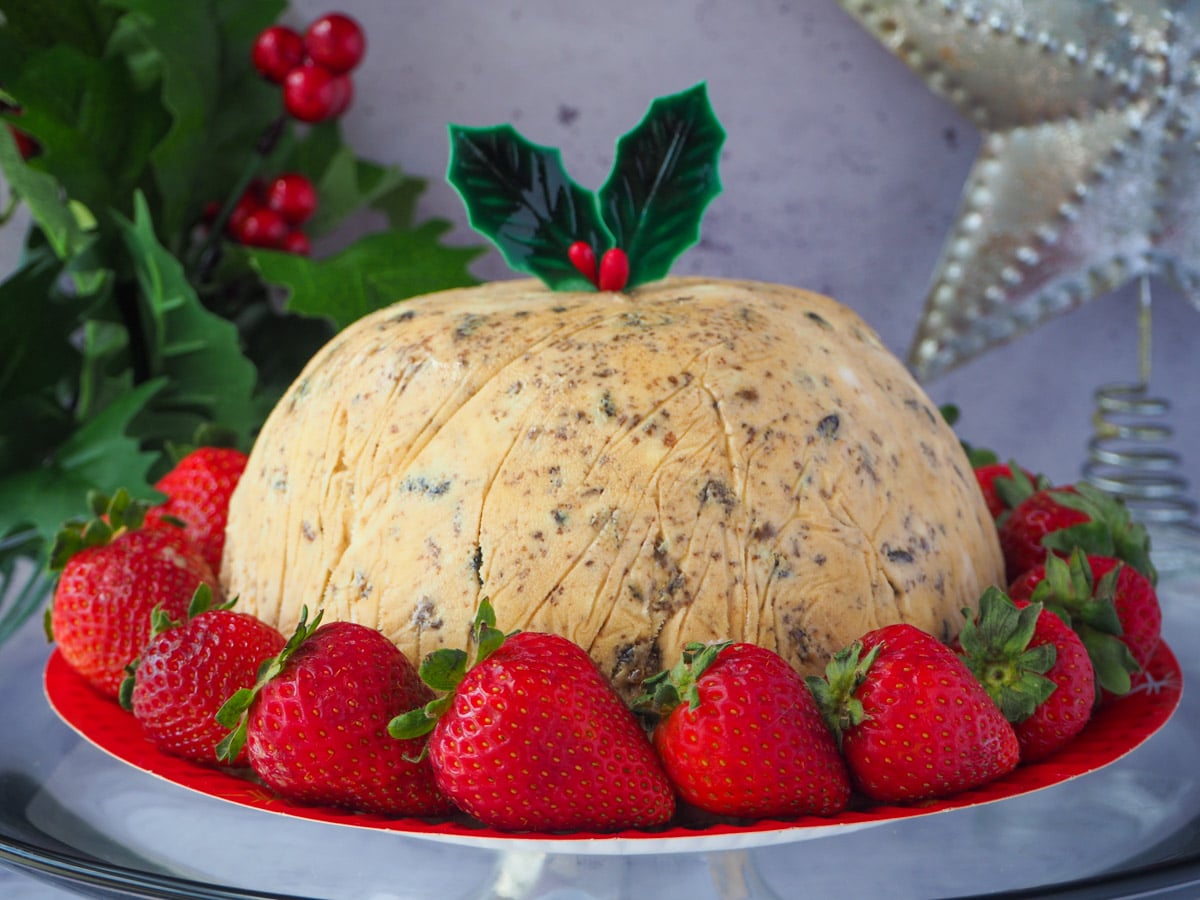 This traditional Christmas pudding ice cream has just three ingredients and is super easy. Perfect of if you are looking for a festive creamy goodness dessert to wow your guests with this Christmas.
This festive No churn Coffee Caramel Ice cream bar recipe is the perfect choice if you want to make a Caramel Macchiato kind of ice cream without all the fuss! Made of 4 simple natural ingredients in 10 minutes without any ice cream machine!
Cool and creamy peppermint ice cream. The easiest homemade christmas ice cream ever: 5 ingredients, no churning required!
Love this holiday recipe round up? Check out 56 Non Traditional Thanksgiving Dinner Ideas , 61 Low Carb Thanksgiving Side Dishes , 10 Vegan Christmas Cupcakes, 25 Of The Best Vegan Christmas Appetizers, 59 Magical Christmas Salmon Recipes, and 19 Of The Merriest Christmas Gin Cocktails !
Creamy and delicious, this decadent mascarpone ice cream pairs well with seasonal ice cream flavors like crushed peppermint and caramel.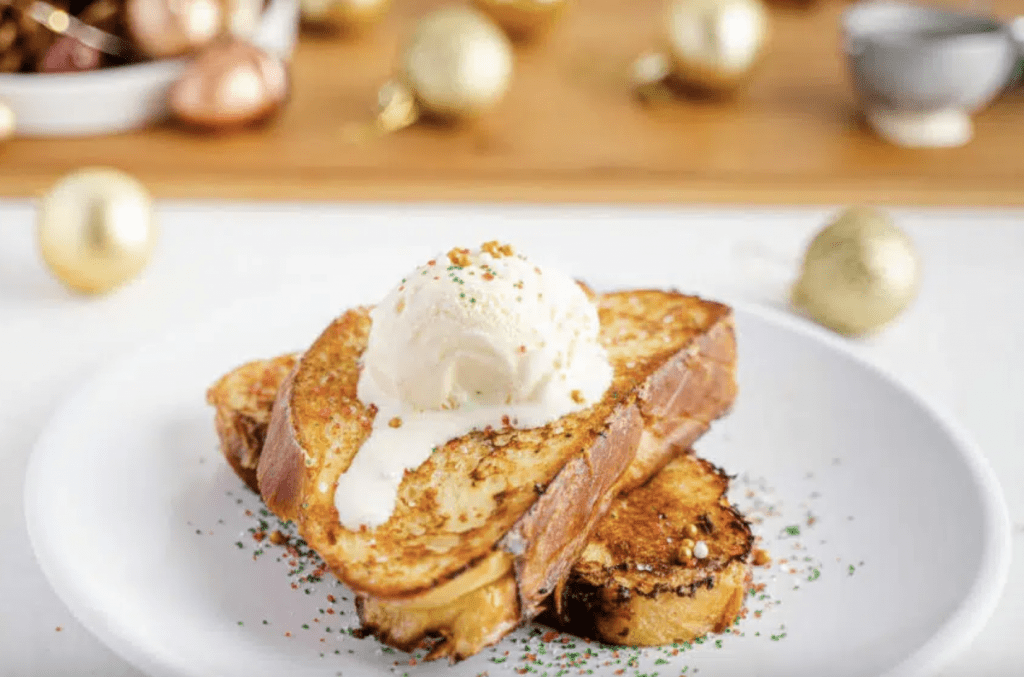 In this perfect christmas recipe, a rich challah is soaked in a creamy vanilla custard ice cream mixture, fried, and topped with French vanilla ice cream and Christmas sprinkles.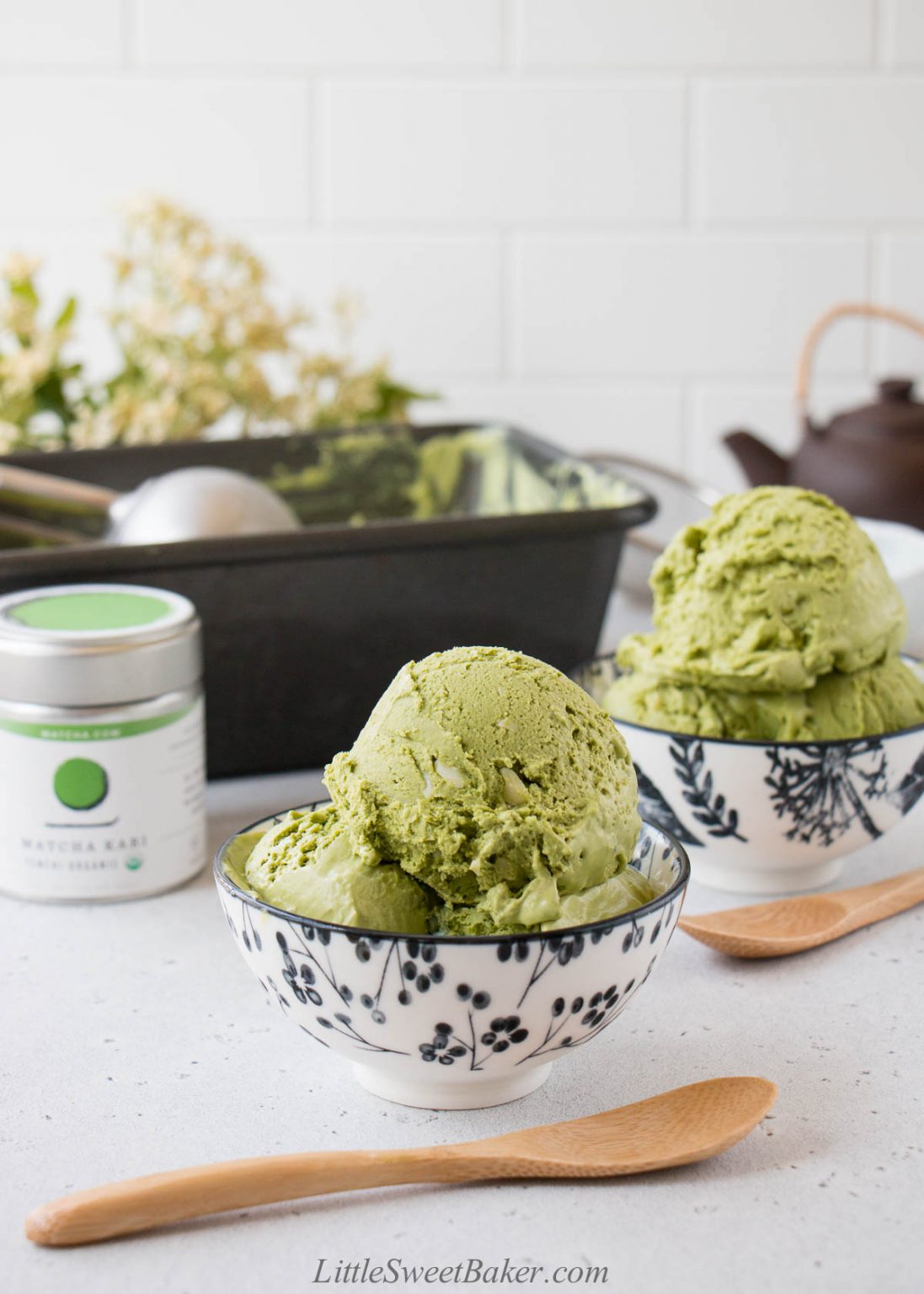 This matcha ice cream is rich, creamy, and refreshing light dessert. It has the distinct earthy taste of matcha green tea and finishes with a sweet, creamy white chocolate flavor. The best part is this heavenly homemade ice cream is only 5 ingredients!
Air fryer fried ice cream is a delicious and fun dessert that will delight family and friends this festive season. Scoops of vanilla ice cream base coated with crunchy cinnamon toast crunch cereal, then quickly air fried for a toasty exterior and slightly melty ice cream interior.
This decadent Homemade Sweet Potato Ice Cream will be your new favorite dessert on Christmas Day ! It's perfectly spiced, sweet and swirled with toasted marshmallow, brown sugar, cinnamon and pecans.
Turn an ice cream sandwich into a simple and tasty holiday dessert. You're going to love this family-friendly ice cream sandwich Christmas cake.
Your favorite berry Sangria transformed into the most spectacular Triple Berry Sangria ice cream you will ever wrap your lips around on Christmas Day!
THE BEST Low Carb Christmas Ice Cream whipped up with only 5 essential ingredients (like heavy whipping cream and maraschino cherries), minimal prep and no special equipment.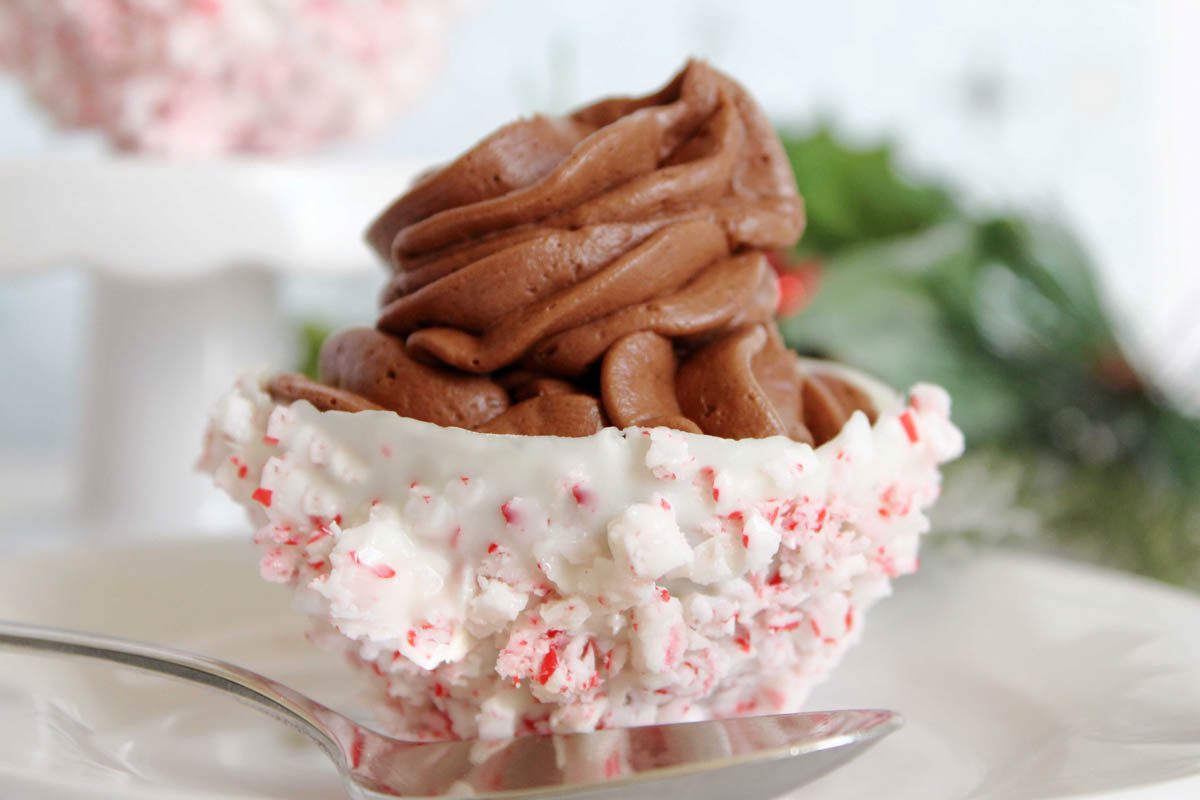 The sky's the limit with this yummy peppermint bark dessert bowl. Swapping your large bowl of ice cream out for a homemade peppermint bowl will make any holiday dessert stand out!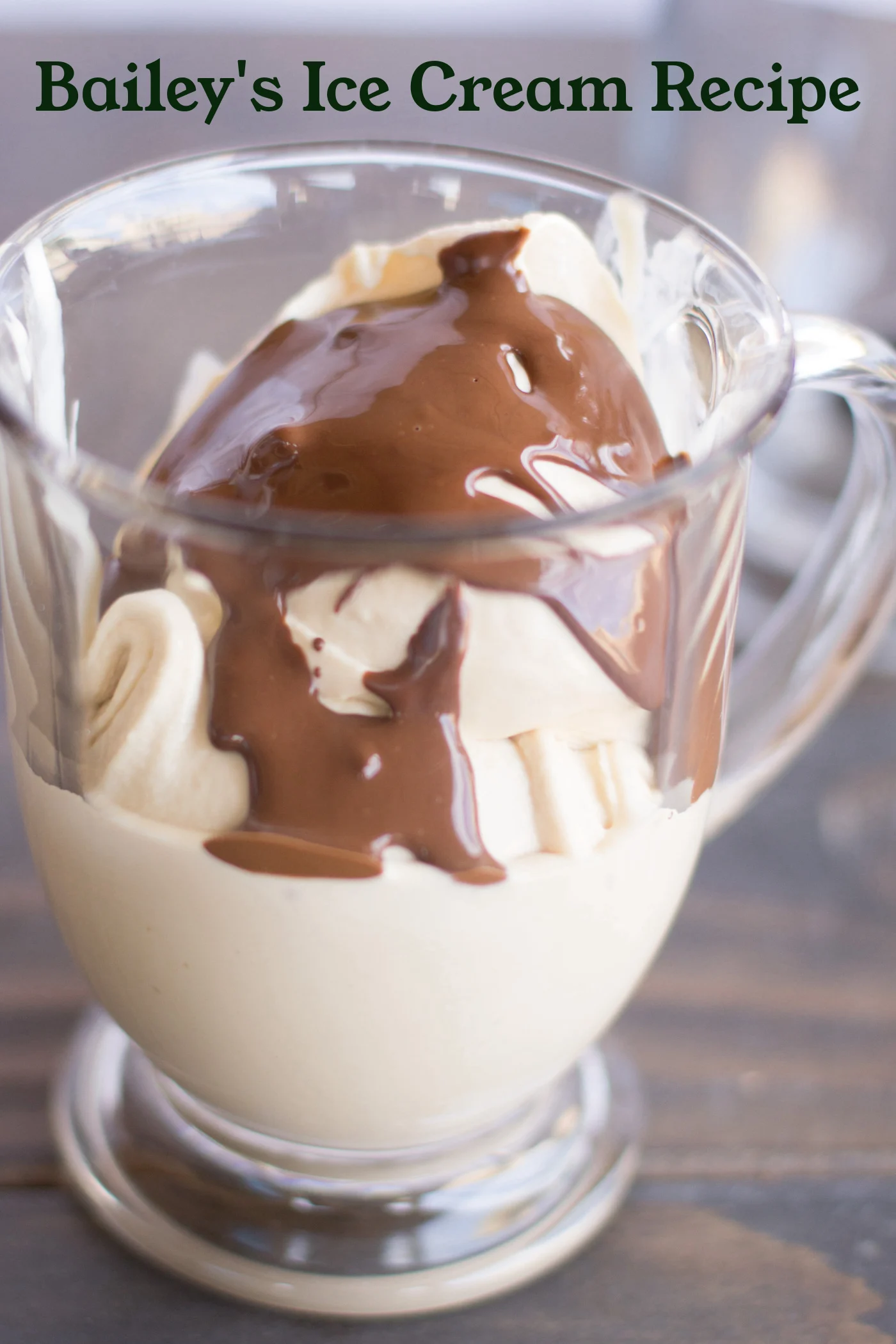 This Bailey's ice cream recipe is a delicious combination of flavors perfect for the festive season. You'll definitely want to add chocolate sauce, whipped cream, and vanilla wafers to the top of this boozy treat!
You'll enjoy this chocolate bon bon recipe and these vegan chocolate truffles with cashew butter filling !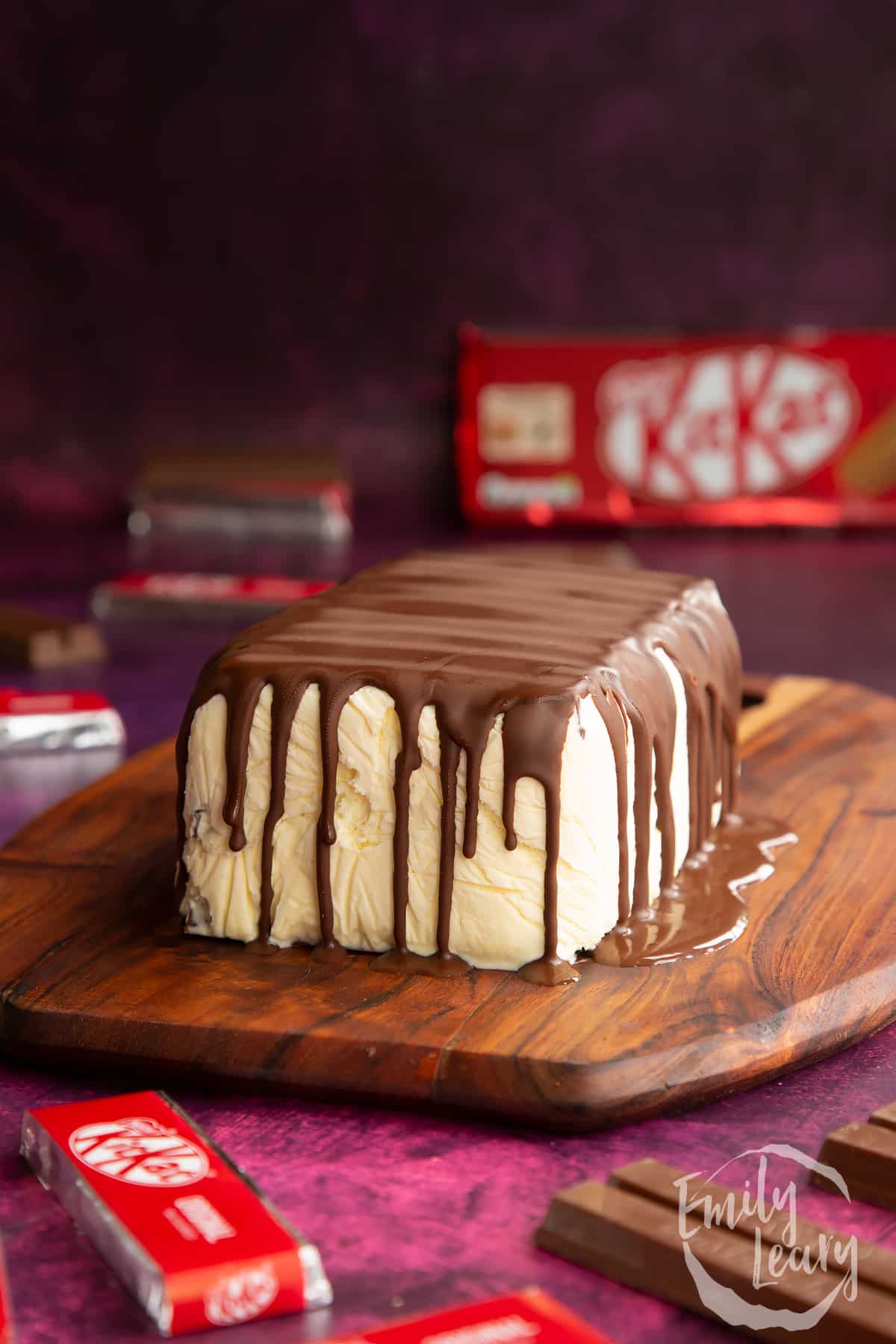 Crispy, creamy, chocolatey and decadent – words can't describe this perfectly dreamy KitKat Ice Cream Cake. Made without an ice cream maker, this treat is perfect to serve up on Christmas Day.
This tasty pumpkin spice nice cream christmas recipe will satisfy your pumpkin spice cravings with no sugar added. Learn to make it with both canned pumpkin and with fresh pumpkin!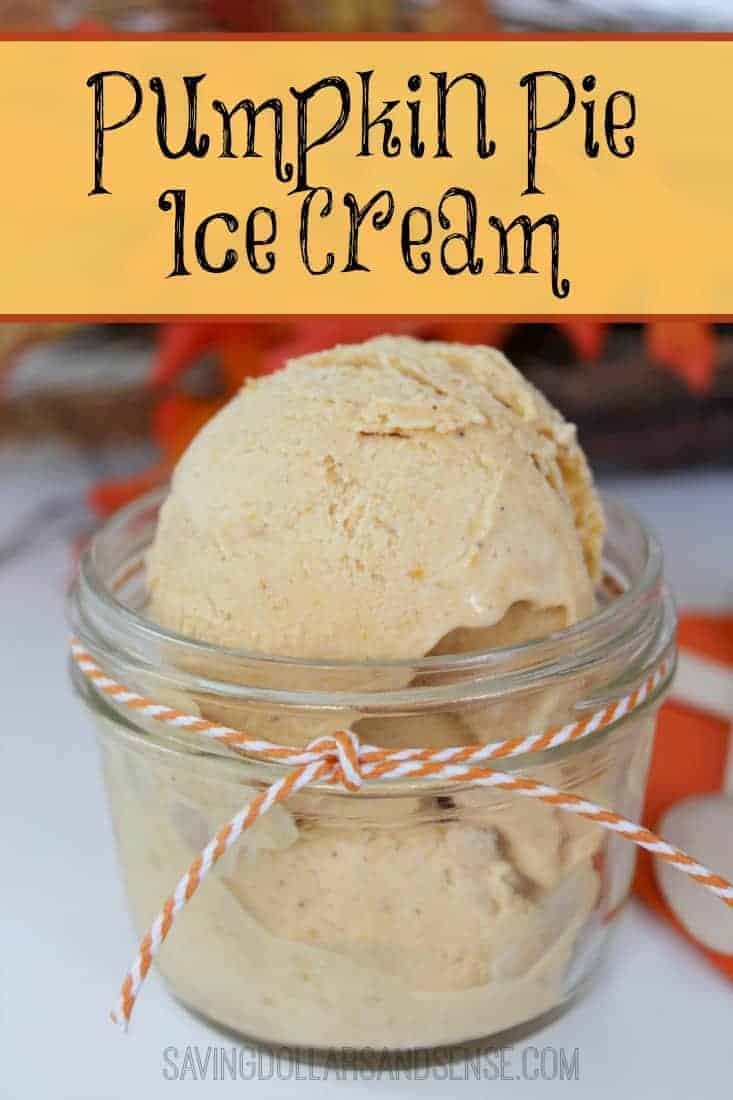 Simple pumpkin pie ice cream recipe that requires no churning. The ice cream freezes for only 4 hours and is perfect to serve during the holidays!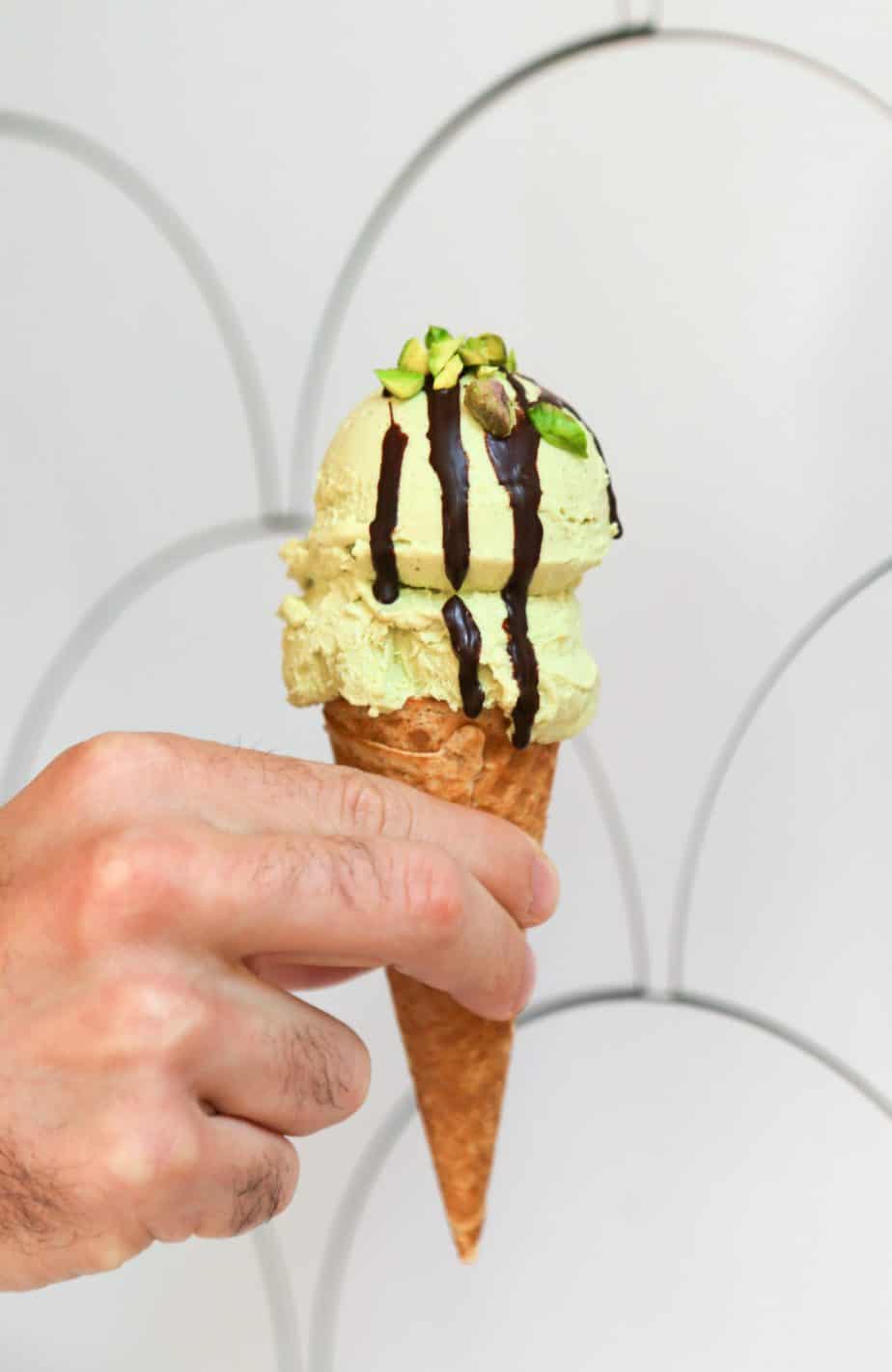 This Vegan Pistachio Ice Cream is perfect for a dairy free Christmas treat! It's everything you remember about pistachio ice cream without the refined sugar and condensed milk. The best part is that this recipe is no churn, so you can Make this pistachio ice cream without an ice cream maker.
Other recipe round ups!