36 of the jolliest vegan christmas cakes !
Here is my list with 36 jolly vegan Christmas cakes that literally anyone can bake, regardless if they have any previous experience with baking or not! In this tasty vegan cake list, you will find some great ideas for gluten-free cakes, chocolate cakes, and citrusy cakes that friends and family will love during this years Christmas celebration!
Make sure you check out our vegan christmas desserts recipe round up!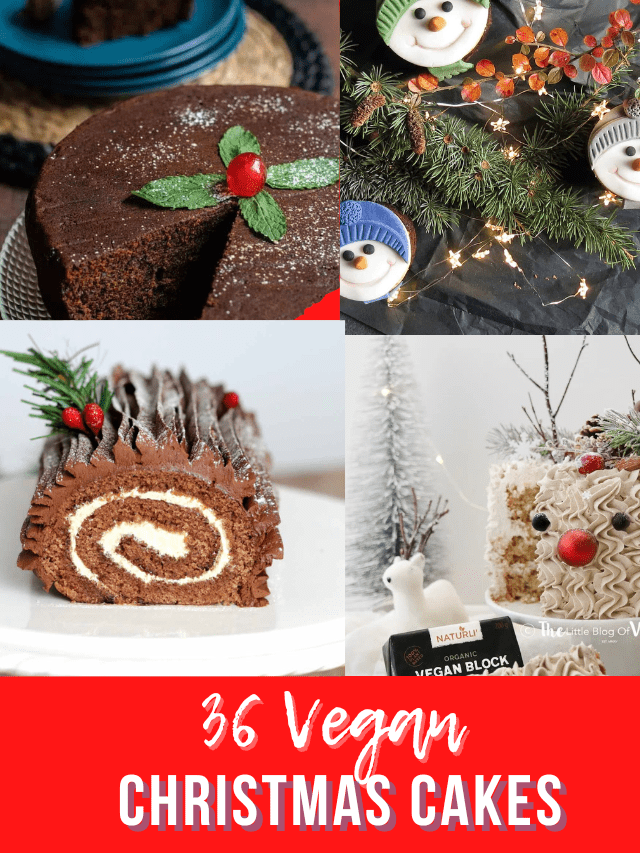 Vegan Christmas Cakes Recipes
This vegan coffee cake is moist, fluffy, and topped with a crisp cinnamon streusel. An easy-to-make wholesome eggless christmas cake that is ready in 40 minutes. This easy vegan christmas cake also happens to be gluten-free too!
Whatever your opinion is, it's not Christmas without the classic traditional fruit cakes! However you like your traditional Christmas cake, this is the best vegan fruit cake recipe to try this holiday season!
An updated vegan version of a beloved family recipe by creating the perfect marriage of apples, traditional festive flavours using all vegan natural ingredients in this scrumptiously delicious rich christmas cake.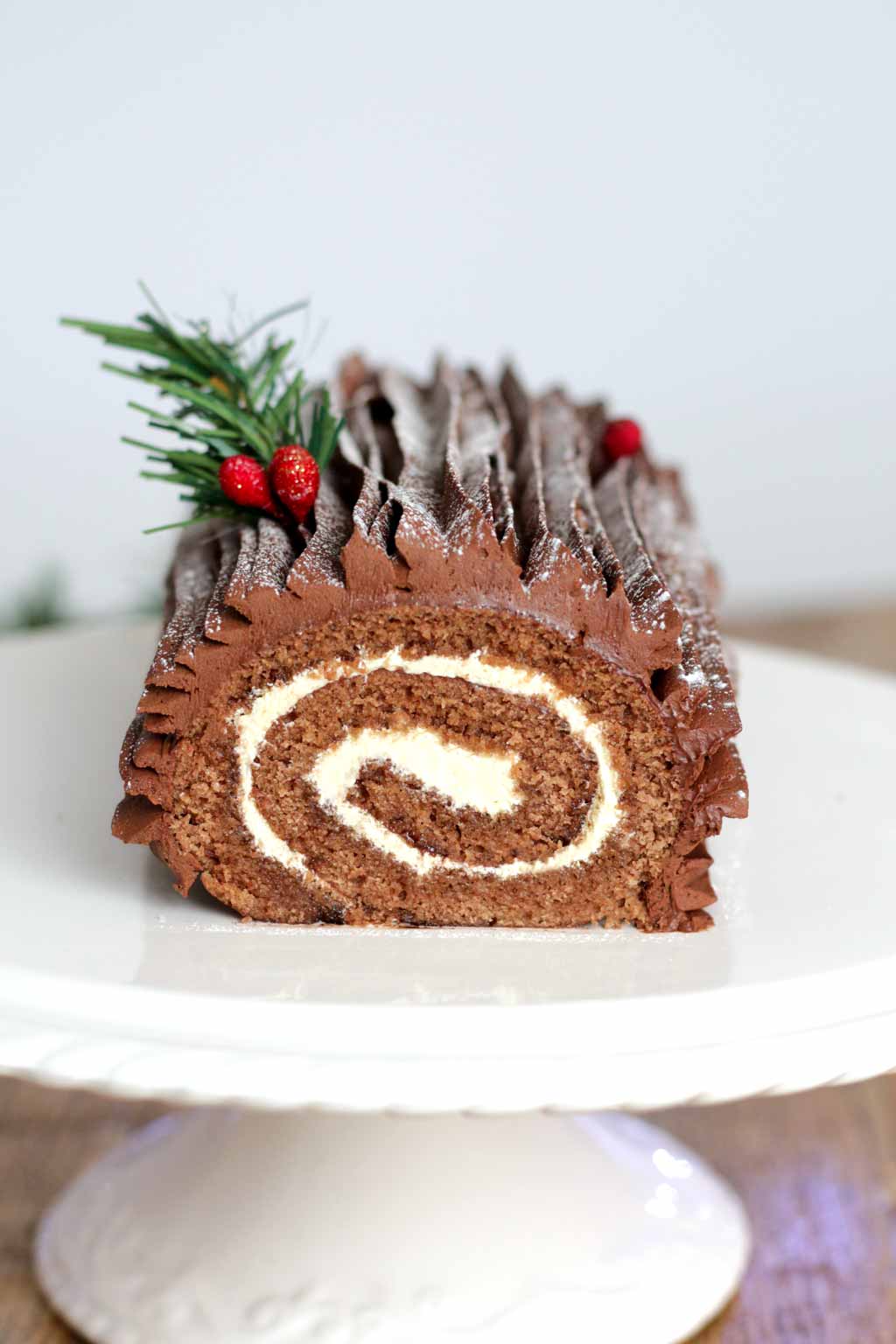 This chocolate vegan yule log is a real show-stopping dessert to serve on Christmas Eve or Christmas Day! It consists of a rolled chocolate cake filled with vanilla buttercream and coated with creamy chocolate ganache on top of the cake
The ultimate boozy vegan Christmas Cake! This classic rich, dark vegan fruitcake is jam-packed with soaked dried fruits and booze (although still delicious made alcohol-free) and can be made the day before, or up to 1 year ahead.
A wonderfully spiced vegan gingerbread cake with layers of classic buttercream. The festive cake melts in your mouth and is made with common natural ingredients.
A light, moist and tender vegan olive oil cake that's perfect for christmas time. Serve with the lemon zest glaze, a dusting of powdered sugar or plain topped with whipped cream and fresh raspberries.
An easy and delicious vegan and gluten-free tiramisu layer christmas cake with coffee-soaked vanilla cake layers covered in coconut whip cream. The perfect slice of tiramisu yum for everyone this festive season!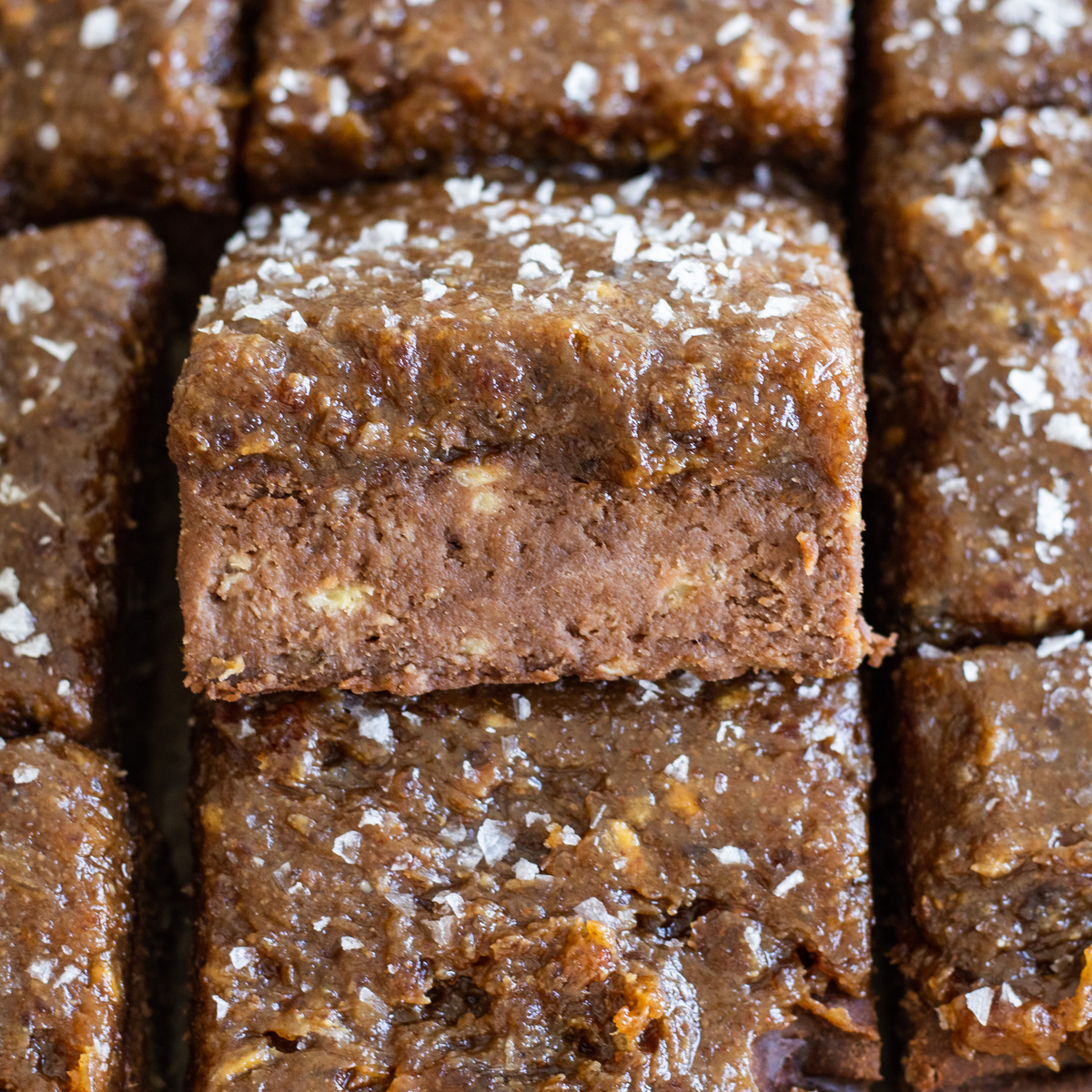 This vegan salted caramel chocolate banana cake is the perfect healthier cake to serve up on Christmas Day!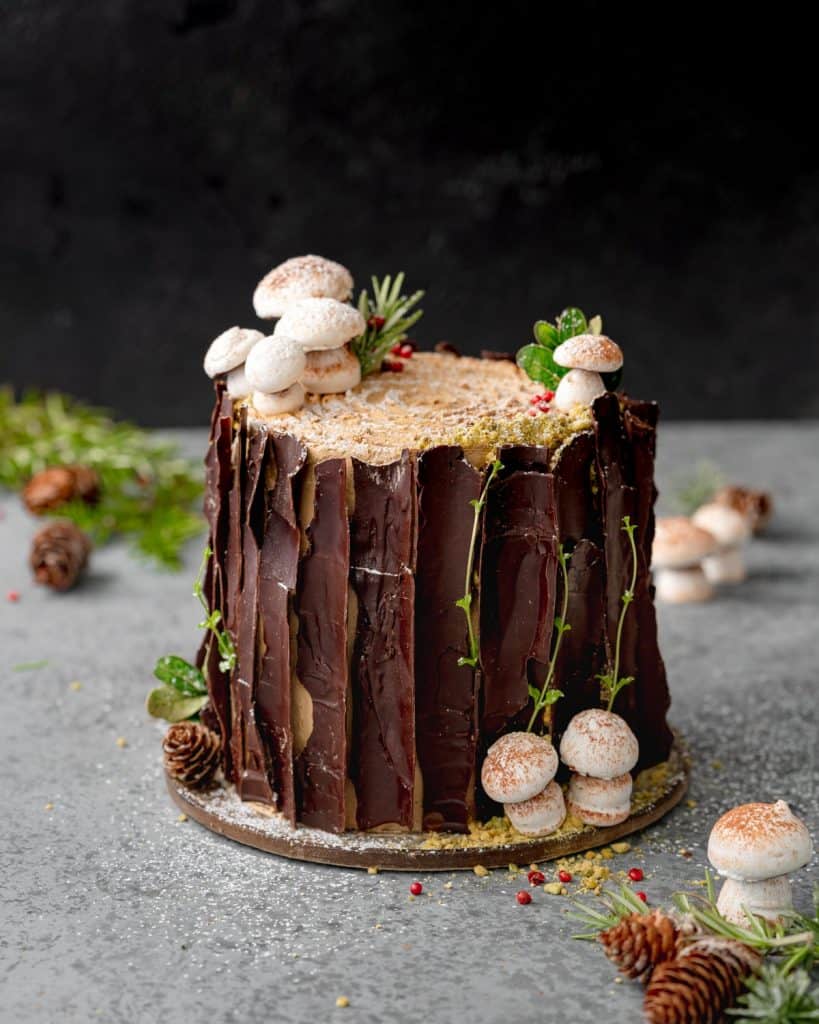 Vegan tree stump cake with chocolate cake, chocolate cremeux, coffee meringue buttercream, chocolate bark, and meringue mushrooms. Completely eggless and dairy-free. This vegan woodland cake is great idea for your holiday table.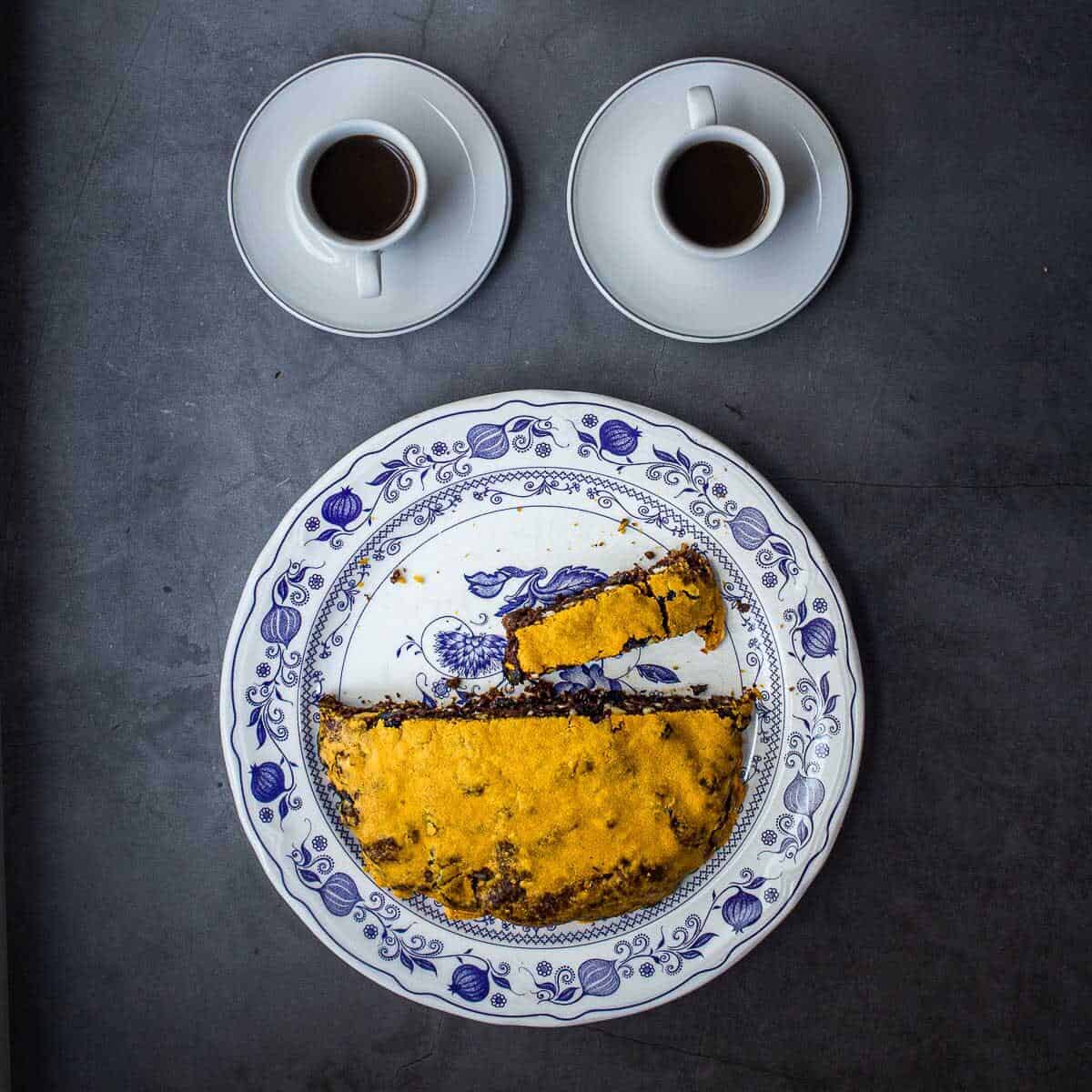 Roman dessert typically prepared on the Winter Solstice day as a good omen hoping that the sun will return soon. The main ingredients are chocolate, orange zest, lemon zest and candied and dry fruits.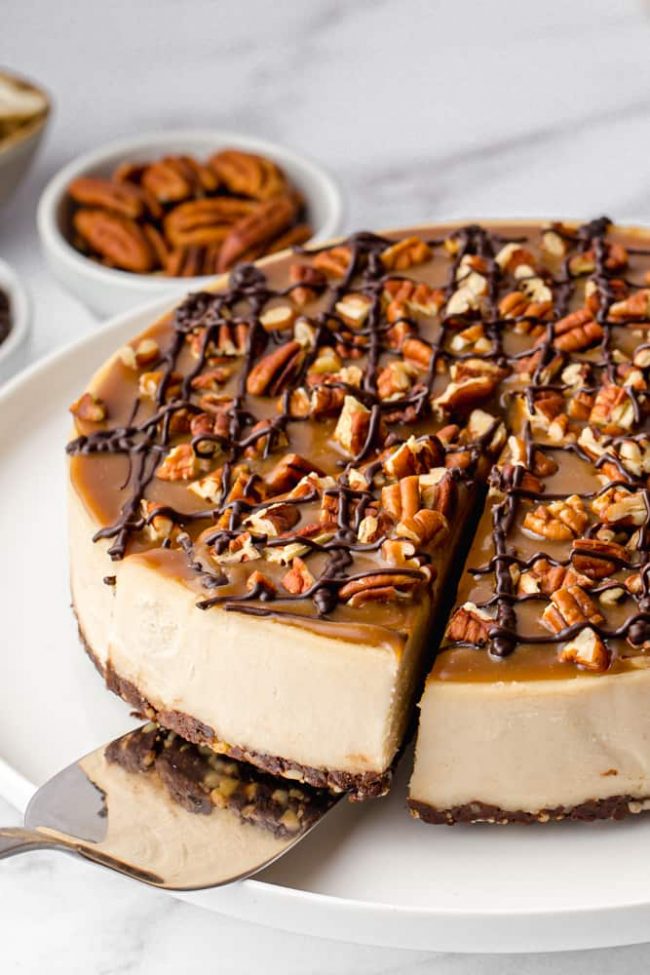 This turtle cheesecake is a rich vegan christmas cake recipe that won't leave you missing the dairy! It's also no-bake and perfect for the festive season.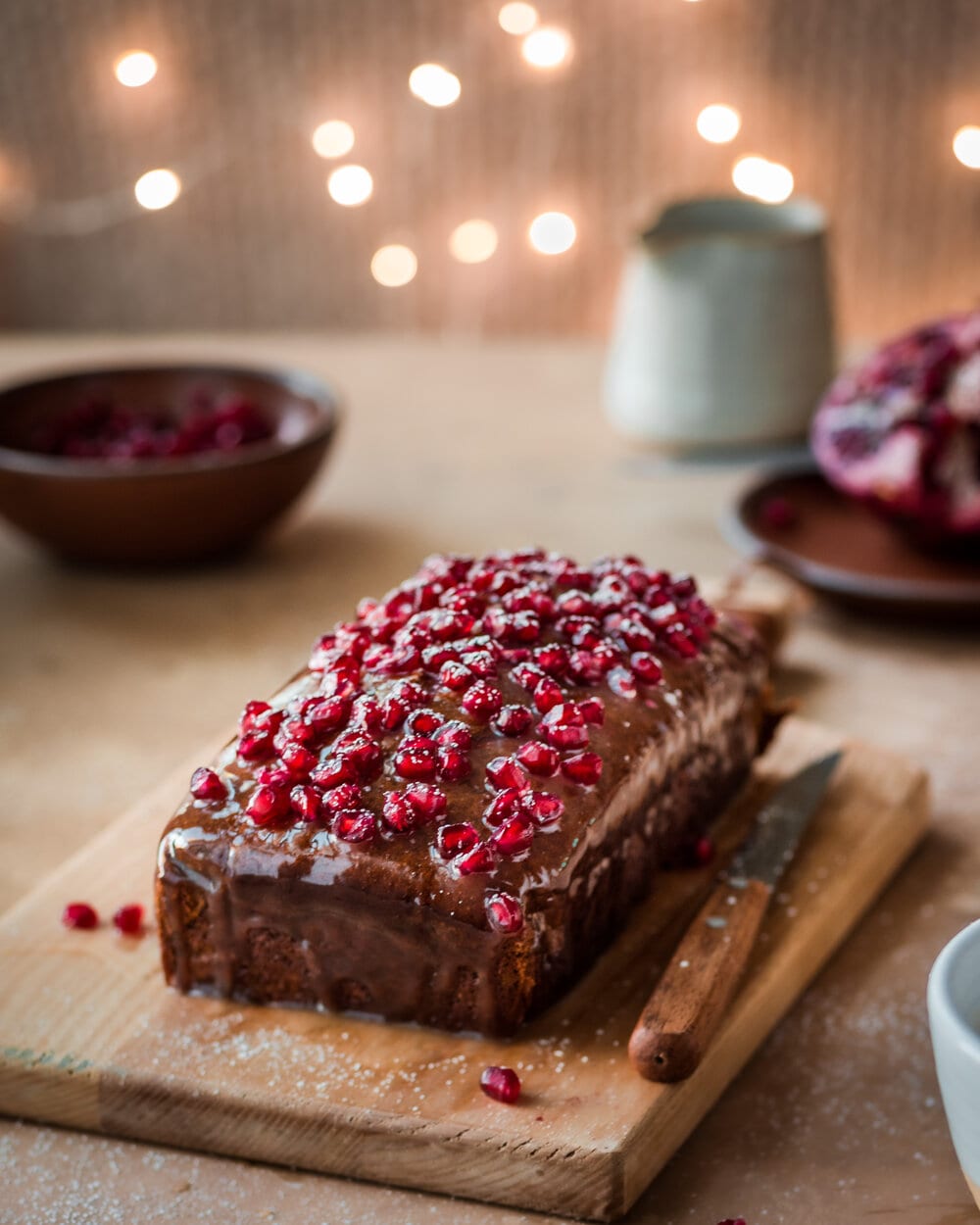 This is the BEST vegan gingerbread cake you'll try! It's incredibly fluffy and tender, uses simple ingredients, and features a homemade gingerbread spice blend and vanilla cream sauce that take it over the top. Top it with dairy free ice cream, its a must make christmas cake during the holiday season!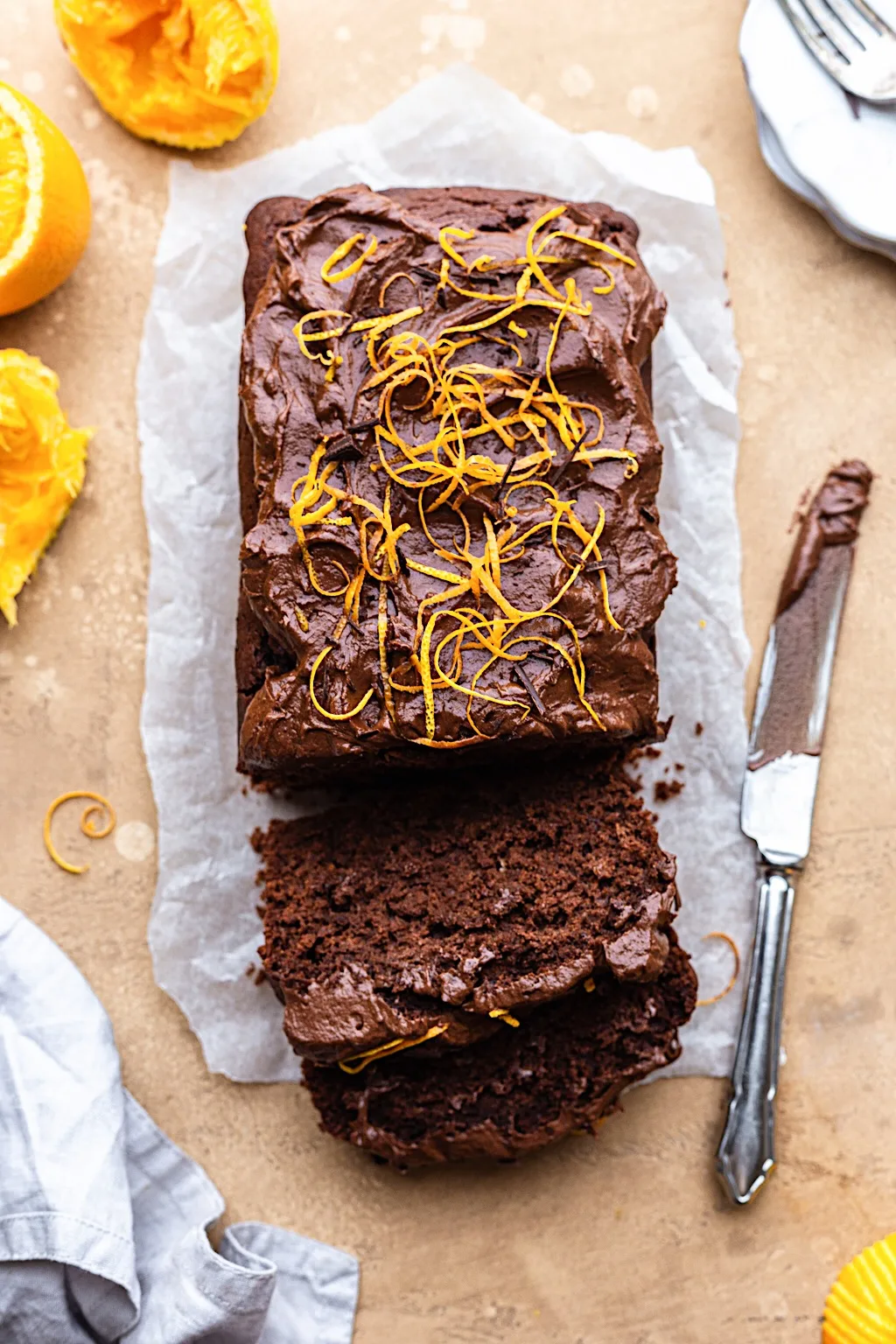 Indulgent, sweet and zesty vegan chocolate orange cake is the perfect holiday treat or vegan christmas celebration cake!
This vegan rum cake is incredibly moist, rich, and soaked in a buttery rum sauce. This simple yet indulgent vegan christmas cake recipe is a perfect dessert for the holiday season.
An easy vegan Christmas cake that's rich, delicious and tastes just like a traditional festive original recipe. This dairy free and eggless Christmas cake is perfect for any christmas celebration.
Yummy spiced vegan apple cake with a caramelised top! Perfect for baking, this vegan caramel apple cake is great to serve on Christmas Day!
This vegan Christmas cake is the ultimate holiday showstopper. Super fluffy and sweet vegan eggnog cake decorated as with edible gifts underneath an edible Christmas tree! Super fun and festive for the holiday season!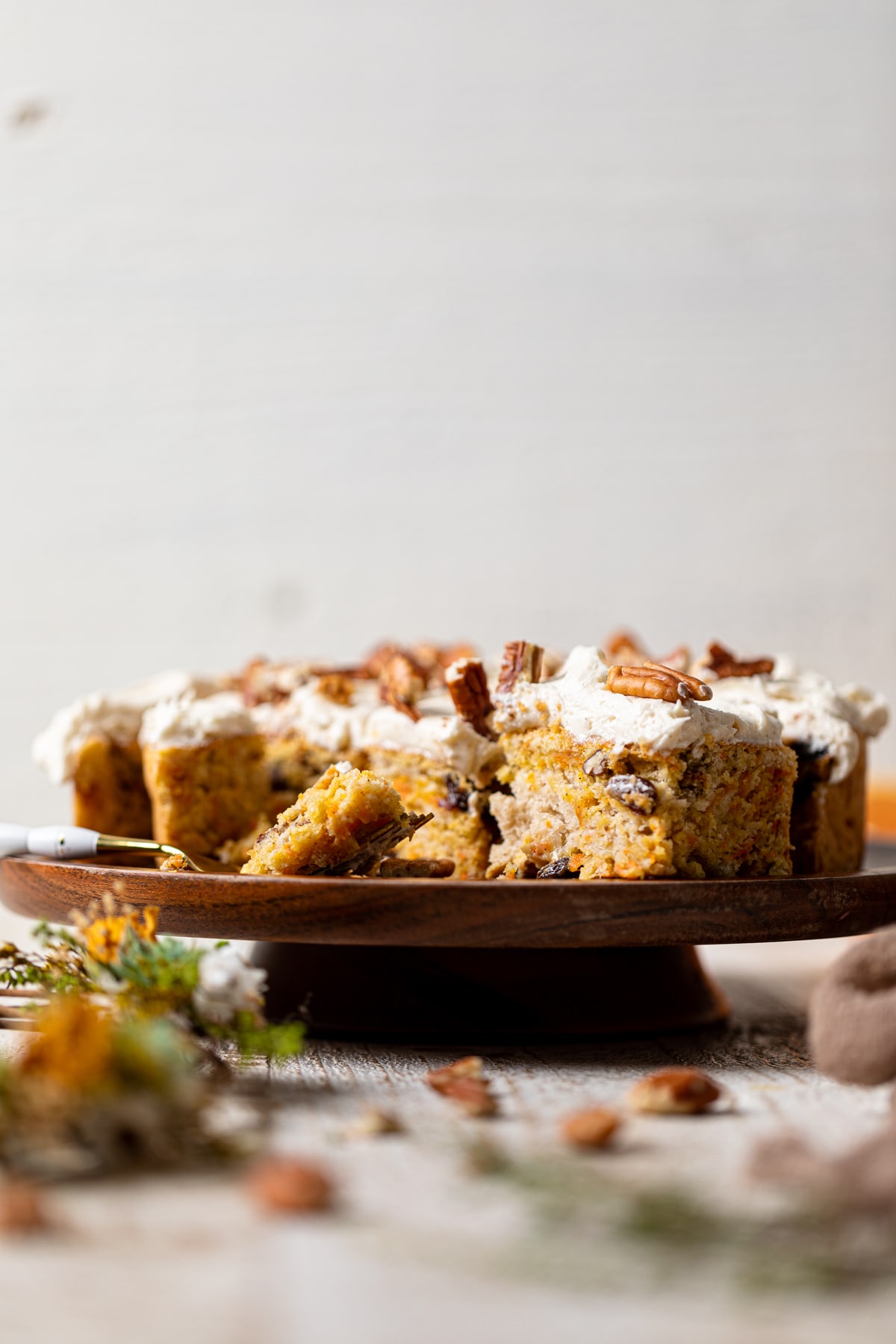 The perfect easy rendition of traditional carrot cake with a twist—a sheet cake twist! Not only is it completely soft + fluffy, but it's rich in flavor from the loaded shredded carrots and smooth citrus infused buttercream. This vegan christmas cake is sure to become a crowd-favorite!
This Vegan Chocolate Peppermint Cake is what holiday dessert dreams are made of! It's plenty moist and iced with a rich chocolate peppermint ganache.
Learn how to make a delicious Vegan Peppermint Christmas Cake, with three peppermint sponges, chocolate ganache with a ultra silky peppermint Swiss meringue buttercream and homemade fondant candy cane decorations.
A fully vegan 2 ingredient, rich and creamy chocolate mousse, with a chewy brownie base, coated in dairy-free white chocolate, desiccated coconut with edible chocolate details. The perfect vegan christmas cake recipe to serve on Christmas Eve or Christmas Day!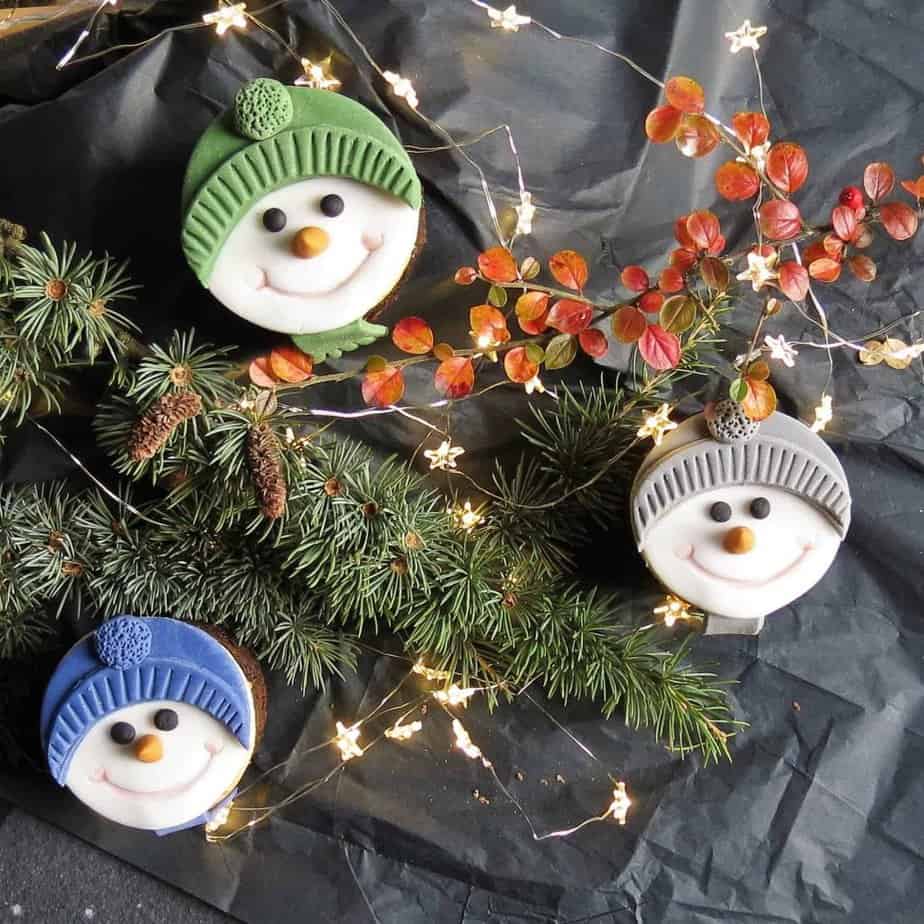 Free from gluten, dairy, eggs and decorated with a nut free marzipan, these Mini vegan Christmas Cakes cane be enjoyed by everyone this Christmas.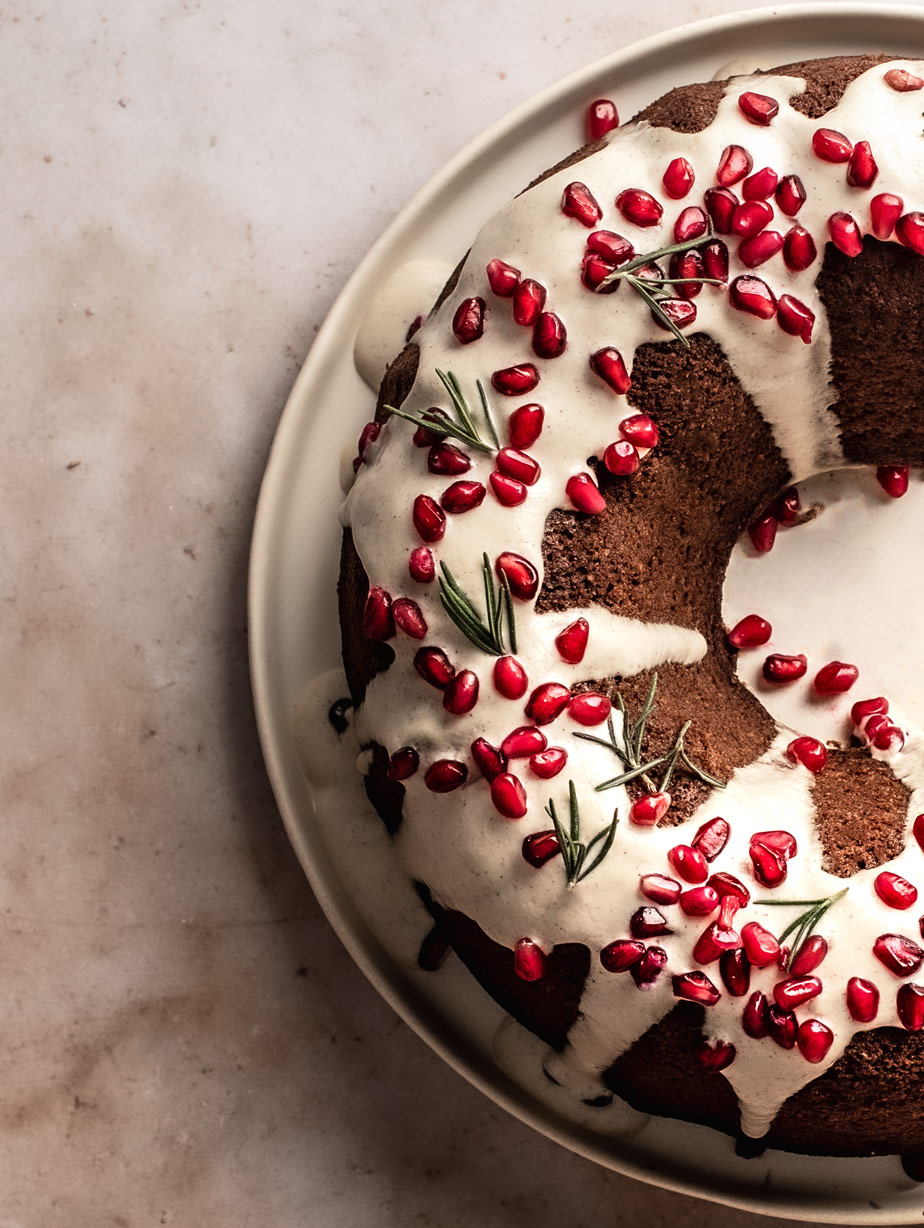 This Vegan Christmas Spice Cake is inspired by a traditional Christmas cake recipe but healthier! It's plant-based, gluten-free and made with coconut sugar. I like to drizzle the cake with a cashew icing but you can also serve as is!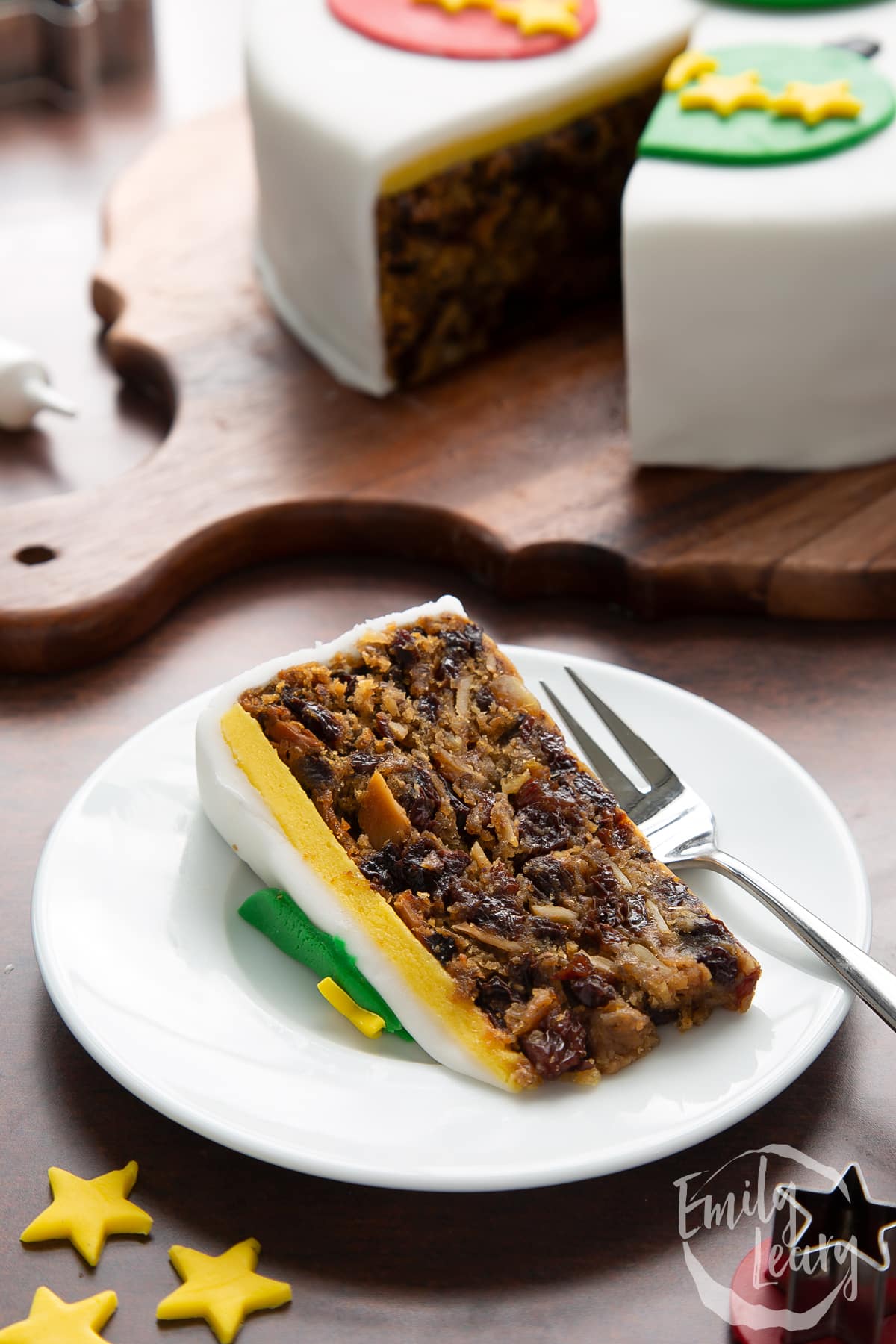 Plump and succulent fruit, perfectly spiced crumb and the perfect balance of nuts and citrus, all topped with marzipan and wrapped in fondant icing. This is the perfect vegan Christmas cake.
This rich and delicious boozy vegan christmas cake will fool you into thinking it's completely sinful but it actually contains no added fat and is low on processed sugar. If you're feeling a bit naughty you could always add vegan marzipan or vegan royal icing, although that would up the sugar content.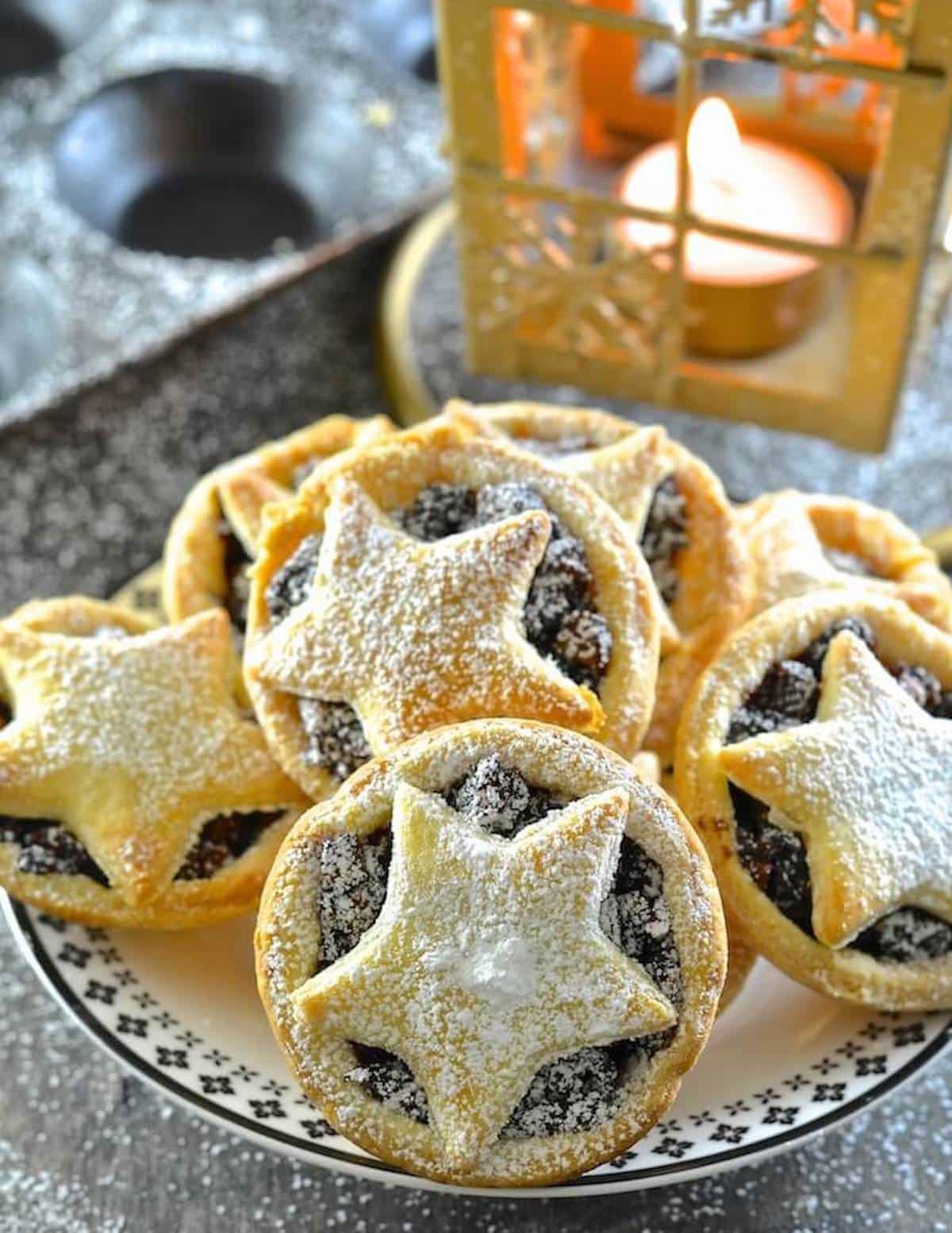 These homemade Vegan Mince Pies hold the very essence of Christmas in their delicious pastry crusts. Nothing can beat one warm from the oven!
A delicious, super moist fruit cake also known as black cake, the quintessential Caribbean holiday cake. My take on this recipe is vegan friendly, gluten free and contains no alcohol making it perfect for children and drivers to consume throughout the christmas season.
3 layers of moist almond cake, with a brown butter Swiss meringue buttercream, topped with festive decorations and sprinkles. This is the ultimate show stopper Vegan Brown Butter Reindeer Christmas Cake, perfect for a festive gathering.
This vegan chocolate cherry cake has a rich chocolate flavor that goes perfectly with the subtle sour taste given by the sour cherries. It's similar to the popular "Black Forest" traditional christmas cake recipe.
Get cozy with some coffee and a slice of this gluten-free gingerbread coffee cake! A warm holiday flavor with the protein of quinoa, gluten-free and vegan, this healthy coffee cake is perfect for a christmas day breakfast or brunch!
This moist and tasty espresso bundt cake with gingerbread spice fits just perfectly into the Christmas season. With or without chocolate.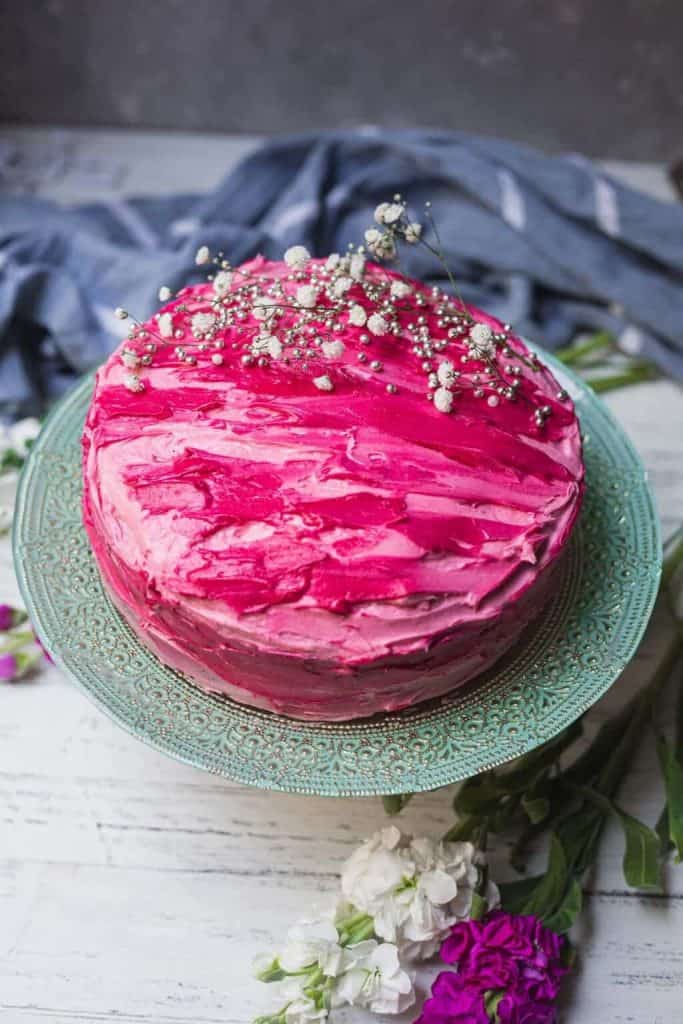 The yummiest Vegan Vanilla Cake with Cream Cheese Frosting recipe is here! This cake is super indulgent, fun to make, and even more fun to eat. You only need one bowl and around an hour to make it from start to finish!
A simple and easy all vegan and raw chocolate and figs cheesecake. Sugar free and gluten free. The perfect vegan christmas cake to add to your holiday table!
This raw and all vegan Cheesecake is all about incorporating the delicious flavor of a chai tea latte! If you've never tried it before you simply have it this holiday season!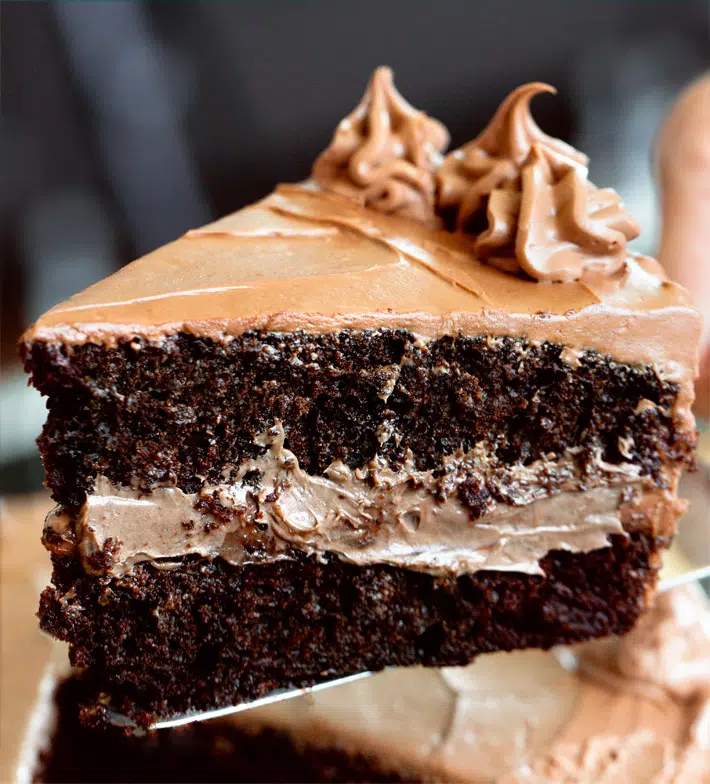 How to make a delicious and easy vegan chocolate cake recipe, with just a few basic ingredients. It's perfect for any christmas occasion!
Enjoying this christmas recipe round up? Make sure to check out 24 Christmas Ice Cream Recipes, 25 Vegan Christmas Appetizers, 59 Christmas Salmon Recipes, 10 Vegan Christmas Cupcakes, 19 Christmas Gin Cocktails!
FAQ
What can I substitute eggs in a vegan fruit cake?
As a rule of thumb, use unsweetened versions of fruit purees or mixed fruit (like unsweetened applesauce or apricot jam) and sub in a 1/4 cup of for every egg. This substitution works best in vegan large cakes, vegan smaller cakes, and vegan mini cakes.
What can I put in a non alcoholic vegan Christmas cake?
For a non-alcoholic vegan christmas cakes, you can replace the alcohol with cold tea, fresh orange juice or apple juice.
How do vegans replace eggs in a cake?
The best vegan egg substitutes for eggs are flax eggs, flax seeds, chia seeds, mashed banana, applesauce, silken tofu, aquafaba, starches, vinegar and baking powder.
What can I soak fruit in instead of alcohol?
When making a vegan fruit cake, you can soak fruit in Rum, brandy or whisky for alcoholic options and orange juice, apple juice, grape juice or tea extract for non alcoholic option. Also, you can add spices like clove, nutmeg, cinnamon, cardamom and prepare tea extract and use it for soaking the dry fruits.
What do vegans use instead of butter?
Some great vegan butter alternatives for your vegan christmas cakes include applesauce, dairy-free yogurt, coconut oil, coconut butter, olive oil, nut butter, mashed banana and mashed avocado.
Other Recipe Round Ups!