50 of the best beef recipes for dinner!
Thinking beef for dinner this week? I've got you covered. These easy beef recipes are all you need for making a delicious meal the whole family will love!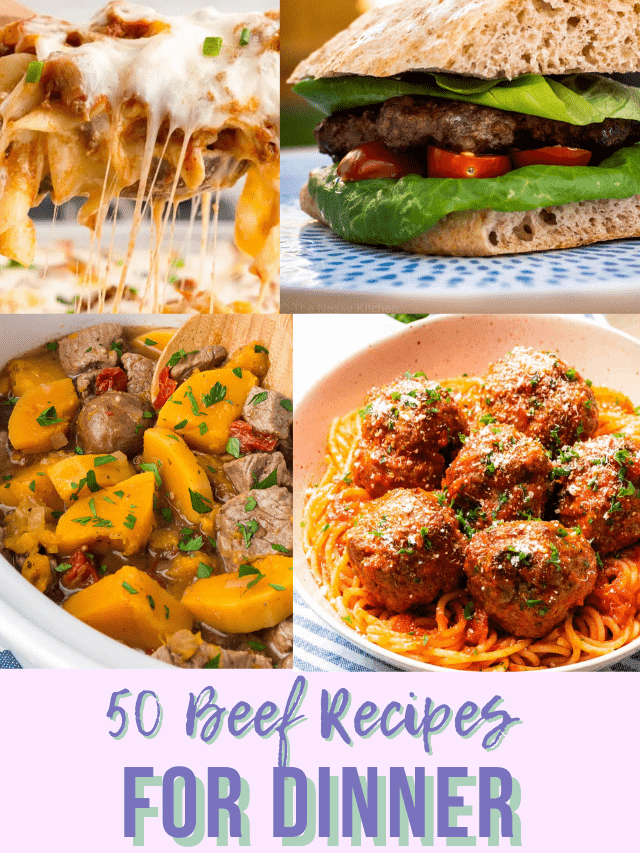 This post may contain affiliate links. As an Amazon Associate I earn from qualifying purchases at no cost to you. See my Affiliate Disclosure to read my policy and more about affiliate links.
What can I do with a large piece of beef?
For gathering or family dinners you can prepare and serve beef many ways including:
Grilling.
Oven Roasting.
Skillet Cooking.
Braising.
Broiling.
To get a complete list on what you can do with ground beef, click here.
What is the most common way to cook beef?
Grilling is the most popular method to cook beef. Grilling means cooking over a gas or charcoal grill or other medium heat or high heat source.
How do you make beef taste good?
You can season beef many ways. Those ways include:
Basil.
Bay Leaves.
Cayenne Pepper.
Chili Powder
Cilantro
Cumin & Curry Powder
Garlic
It is officially burger season, and I put together a list of 29 gluten free burgers that you don't want to miss! It's hard to believe that something as simple as a burger can contain gluten, but in order to bind them into patties, there are a lot of filler ingredients you have to watch out for sometimes!
Tasty Beef Recipes For Dinner!
Are you wondering what to make for dinner tonight using ground beef? Then you have come to the right place. There are so many delicious recipes that use ground beef! So let me inspire you with my round up of 50 of the best ground beef recipes for dinner that the entire family will enjoy. This round up includes juicy burgers, sloppy joes, ground beef tacos, delicious meatballs, beef empanadas and more! Happy reading.
This delicious One Pot Taco Pasta is an explosion of flavors!! And it's so easy that the pasta cooks in its own savory sauce!
This keto beef stew is the ultimate comfort food for cold weather. It's hearty, cozy, and one of the best things to serve for a family weeknight winter dinner. The tender beef simmered in a delicious broth with celery, turnips, green beans, and onion.
Sizzling sirloin steak strips and perfectly charred Southwestern style veggies combine to make these Keto Steak Fajitas as good (or better) than anything you'd find in a restaurant!
This Instant Pot Beef Pho is a quick and easy copycat of the classic Vietnamese soup! The best part is that instead of spending all day simmering on the stove, this rich and flavorful broth is ready in about an hour!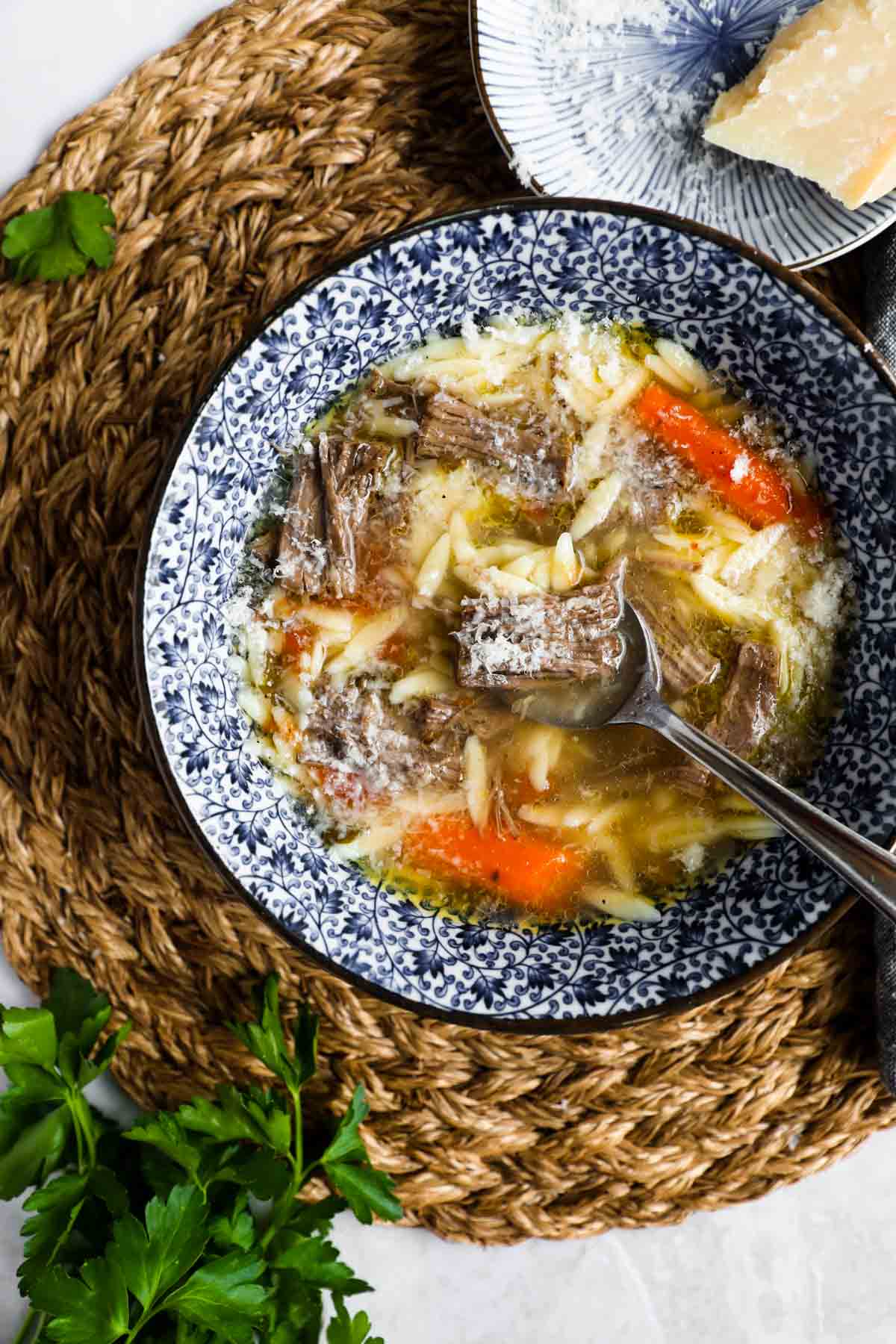 Italian Beef Soup (Brodo di Carne) is filled with tender, slow-cooked chuck roast, vegetables, and herbs simmered in a rich, flavorful broth. Make this great ground beef recipe even heartier by adding orzo or pastina and topping with finely grated Parmigiano-Reggiano.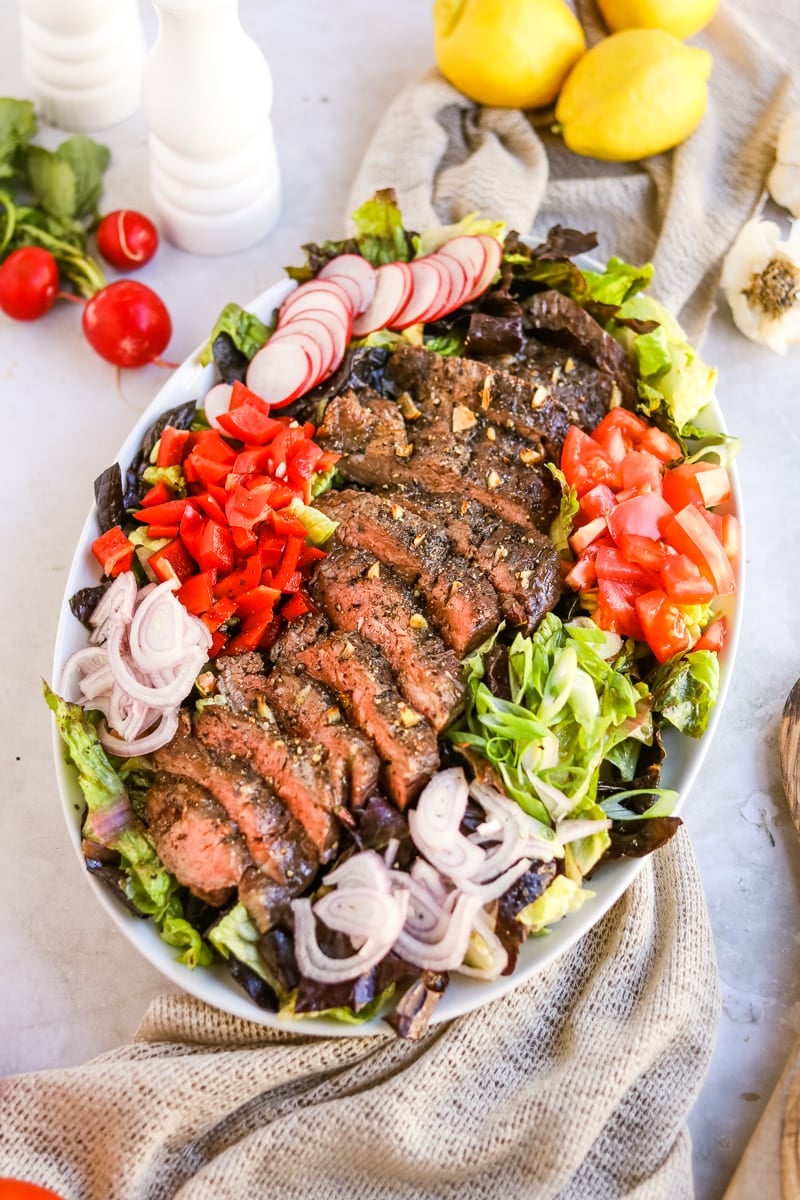 Flank Steak Salad with Balsamic Dressing is a refreshing and hearty beef dinner idea featuring tender flavorful flank steak, crisp lettuce, and a vegetable medley tossed in a lemon-balsamic vinaigrette.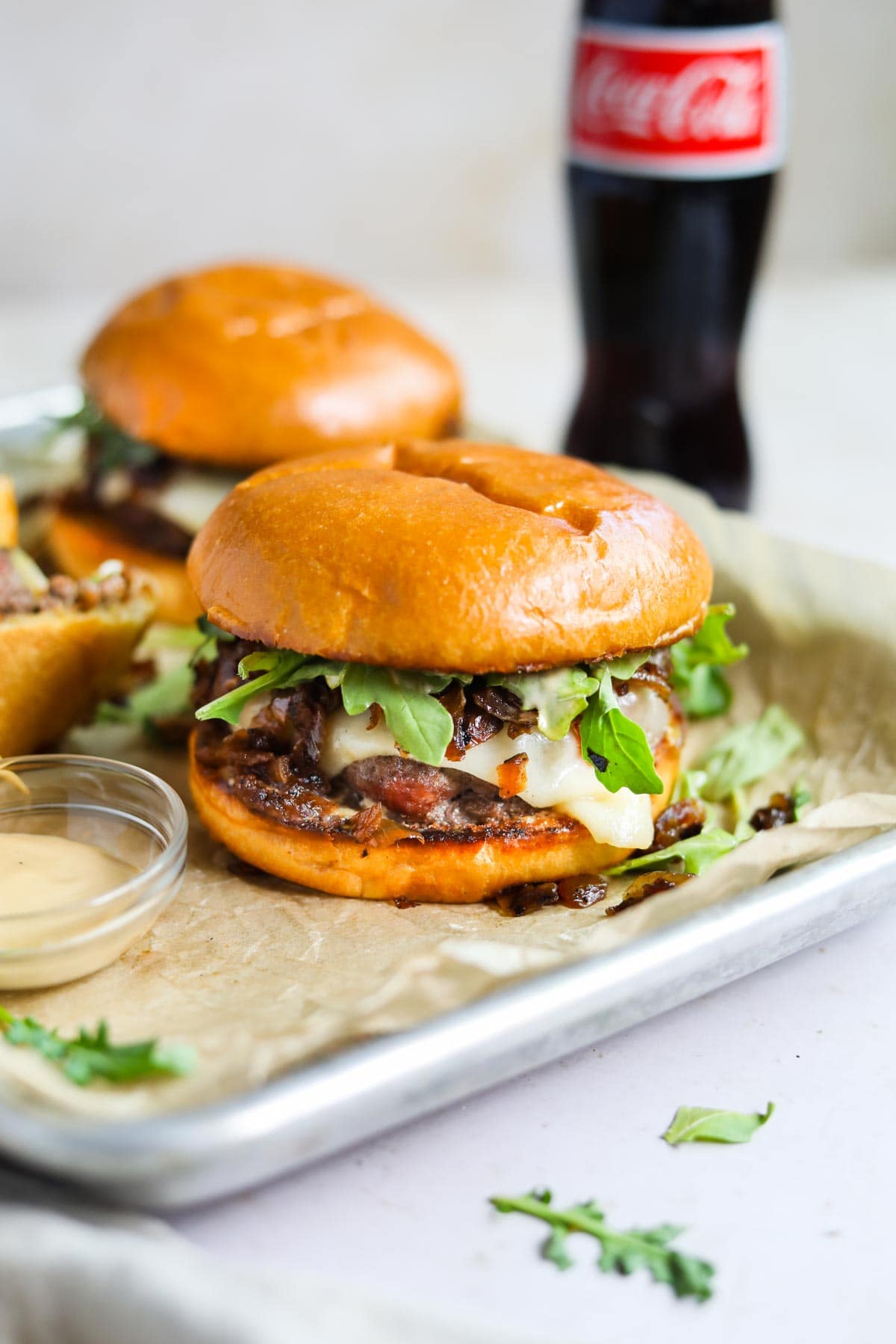 Wagyu Beef Cheeseburger is a rich and juicy burger packed full of flavor and requires minimal effort to make for dinner. The marbled wagyu patties are served on toasted brioche buns with homemade wasabi mayo spread. Top the entire thing with melted gruyere cheese, caramelized onions, and arugula for a gourmet restaurant-style burger.
This delicious pressure cooker beef ribs recipe is super easy to cook and is a real favourite of a lot of people. Enjoy!
Taco Tuesday takes on a whole new meaning with Taco Spaghetti! This easy comforting dish is ready in 20 minutes in the Instant Pot — perfect to serve for dinner any night of the week!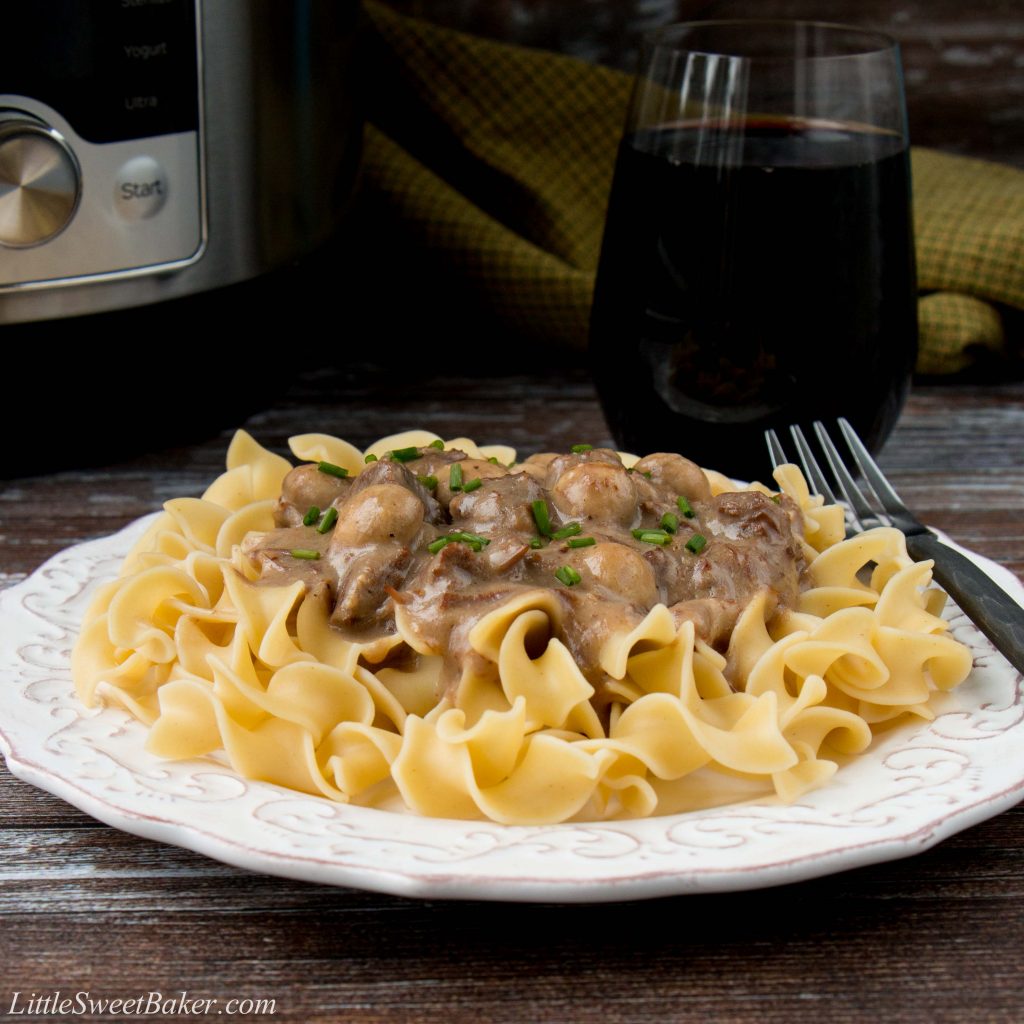 This beef stroganoff makes for a delicious and satisfying meal. It's packed with soft and tender pieces of beef, and juicy button mushrooms in a rich and tangy meat sauce. This perfect Sunday dinner comes together in the Instant Pot!
Looking for more dinner ideas? Check out Peruvian Style Oven Chicken Kabobs, Oven Baked Shrimp Kabobs with Vegan Aji Verde Sauce, and Oven Baked Salmon with Peruvian Spices.