I love gluten-free brownies! They are probably the most made dessert in our household, if we ever choose to make a special treat. Here are 6 gluten free Valentine's Day brownies that you can make in just a few minutes!
Make sure you check out my gluten free valentines day cupcakes round up!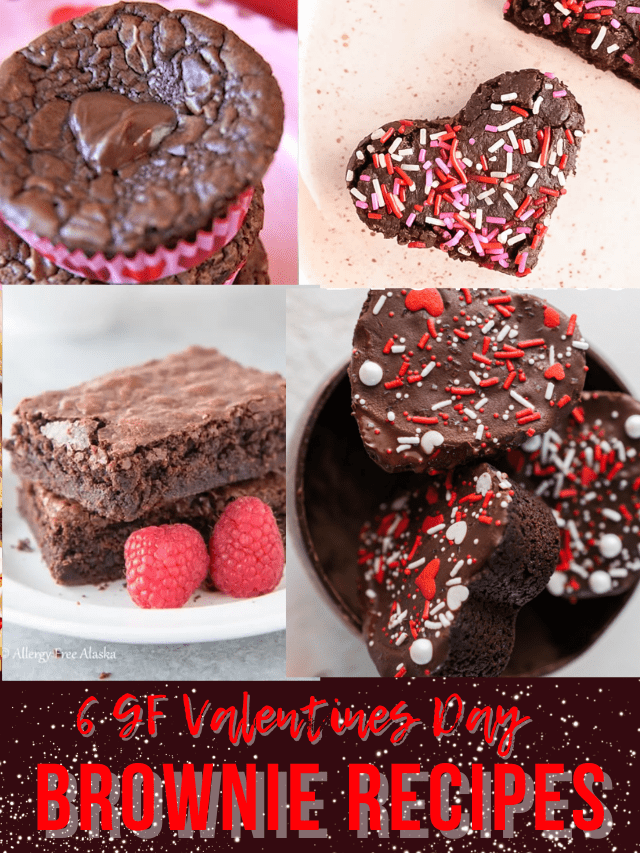 This post may contain affiliate links. As an Amazon Associate I earnfrom qualifying purchases at no cost to you. See my Affiliate Disclosure to read my policy and more about affiliate links.
Table of Contents
What are the three types of brownies?
Brownie textures fall into three general groups… Cakey, fudgy and chewy. Cakey brownies, like the name implies, are light, moist and airy, with a slightly fluffy, cake-like interior. Fudgy brownies are moist, dense and gooey, with almost the texture of fudge, but not quite as compact. Chewy brownies are dense (like fudgy brownies), but have a little more "bite" to them or elastic texture when you chew them.
What is the secret to moist brownies?
Instead of using water, use milk! Milk contains more fat and flavor than water so the brownies are even more moist, gooey, and delicious.
Do brownies taste better with butter or oil?
Butter is the more flavorful choice for brownies, but it should be noted that butter contains milk solids and lactic acid, which react during leavening (particularly when a chemical leavener like baking powder is added) to aerate the batter, helping it rise. Essentially, this means that butter can help to produce cake-like brownies.
What can I add to brownies to make them chewy?
To make your brownies chewy use unsalted melted butter. Most box brownie recipes call for vegetable oil, but swapping it out with with melted butter helps create chewy, fudgy texture with rich bakery-style flavor.
How can I jazz up Valentine's Day brownies?
The perfect way to jazz up your Valentine's Day brownies is:
Add chunks of your favorite chocolate candy bar to the mix.
Add vanilla extract to the brownie mix.
Add chocolate chips to the brownie mix before baking.
Top your brownies with white, chocolate or peanut butter chips after they bake.
Add marshmallows to the brownie mix.
Add chopped nuts to your brownie mix.
For more ways to jazz up your brownies this Valentine's Day, click here!
GF Tasty Brownies for Valentine's Day!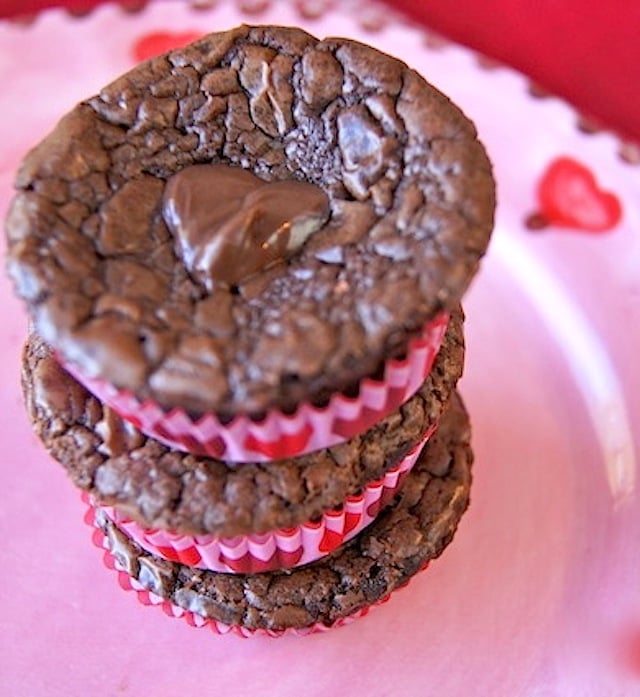 Valentine's Day Nutella Brownies are over-the-top rich, creamy and dreamy! There's chocolate, hazelnut and a little love in every mouth-watering morsel of these perfect valentine brownies!
This Valentine's Day, make your sweetheart(s) these gluten free valentine's brownies – they have cute heart shapes and make a perfect Valentine's Day gift.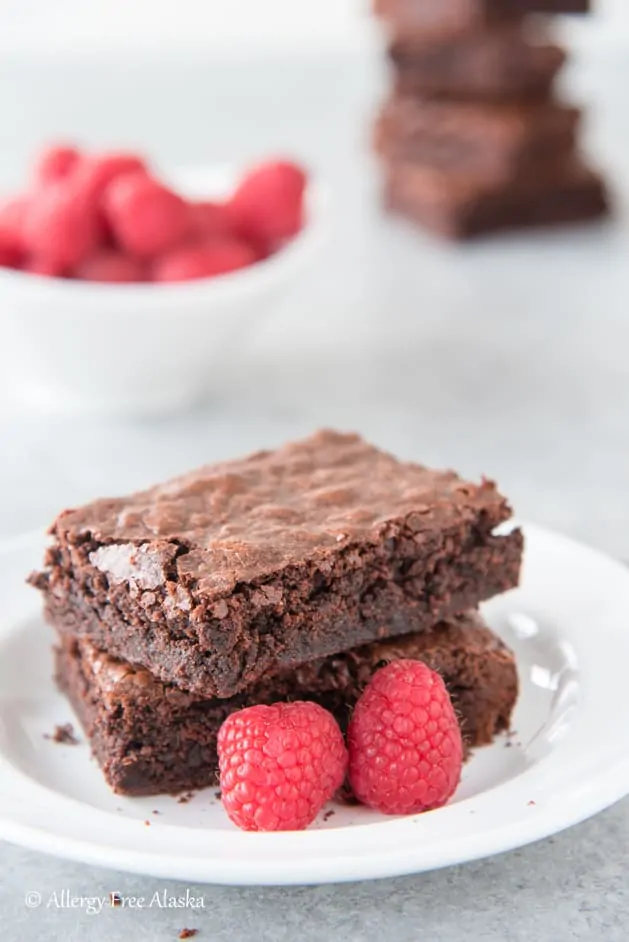 These scrumptious gluten free brownies are one of the best chocolate sweet treats you will ever eat. They are oh-so-fudgy with an irresistible crunchy top layer. These Valentine's Day brownies are not only gluten-free but are completely dairy-free (though you'd never know it!).
Looking for more gluten free treats to make on valentines day? Click here!
Fudgy gluten-free red wine brownies are made with chocolate and red wine and just a few simple ingredients. Extra chocolatey with a crisp crust and chewy edges, these baked brownies are one of the most delicious valentine's day treats!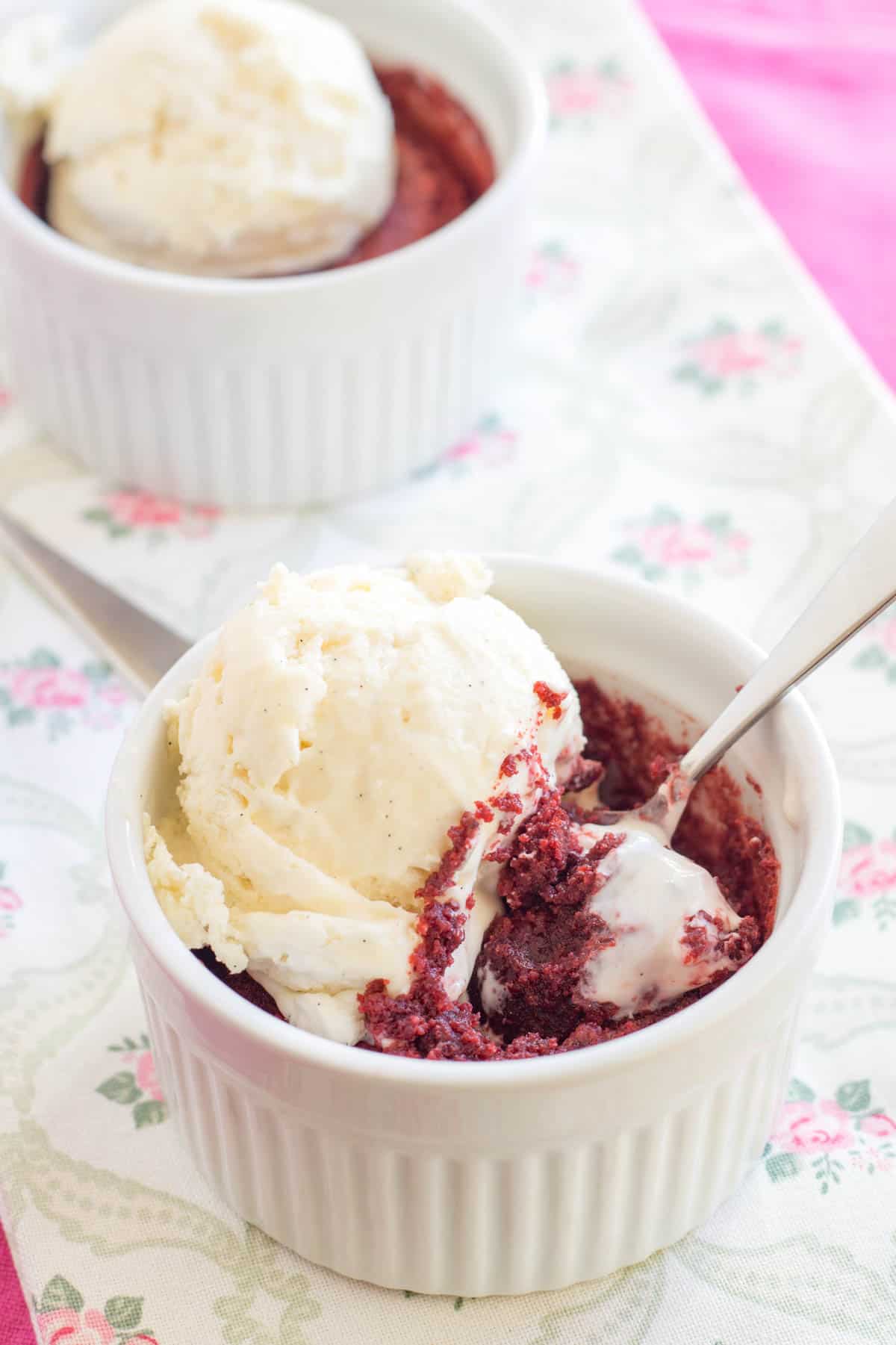 Gluten-Free Red Velvet Brownies for Two are the perfect easy dessert to share with someone special or keep both for yourself. Yes, this warm, rich, and fudgy gluten-free easy brownie recipe is baked in ramekins and makes just two servings of homemade brownies.
This homemade brownie recipe is covered in pretty valentine sprinkles for the easiest (and cutest) Valentine's Day Brownies to gift your Valentine!
Other recipe round ups you should check out!