Add a delicious splash of red, white and blue to your table with these 25 gluten free 4th of July desserts!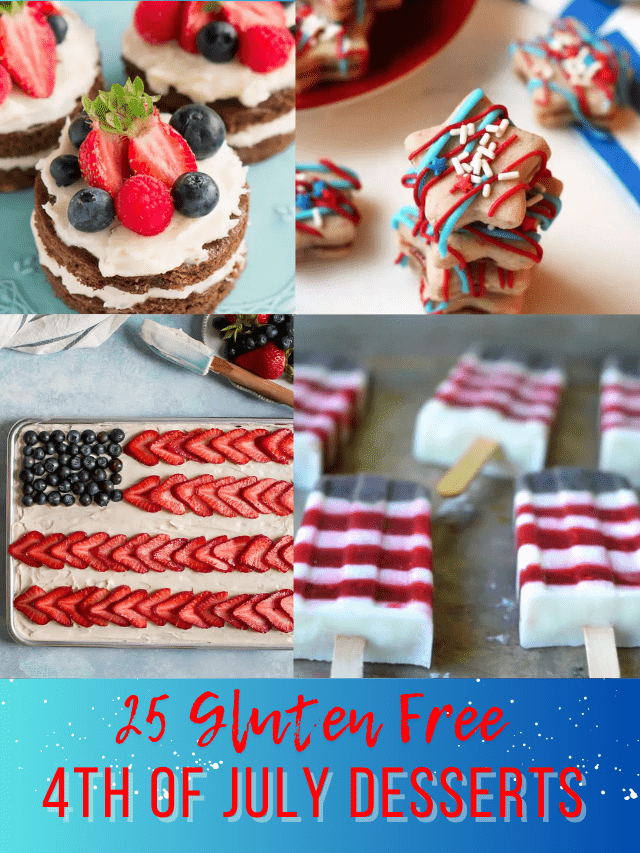 This post may contain affiliate links. As an Amazon Associate I earnfrom qualifying purchases at no cost to you. See my Affiliate Disclosure to read my policy and more about affiliate links.
Gluten Free Patriotic 4th of Fourth of July Desserts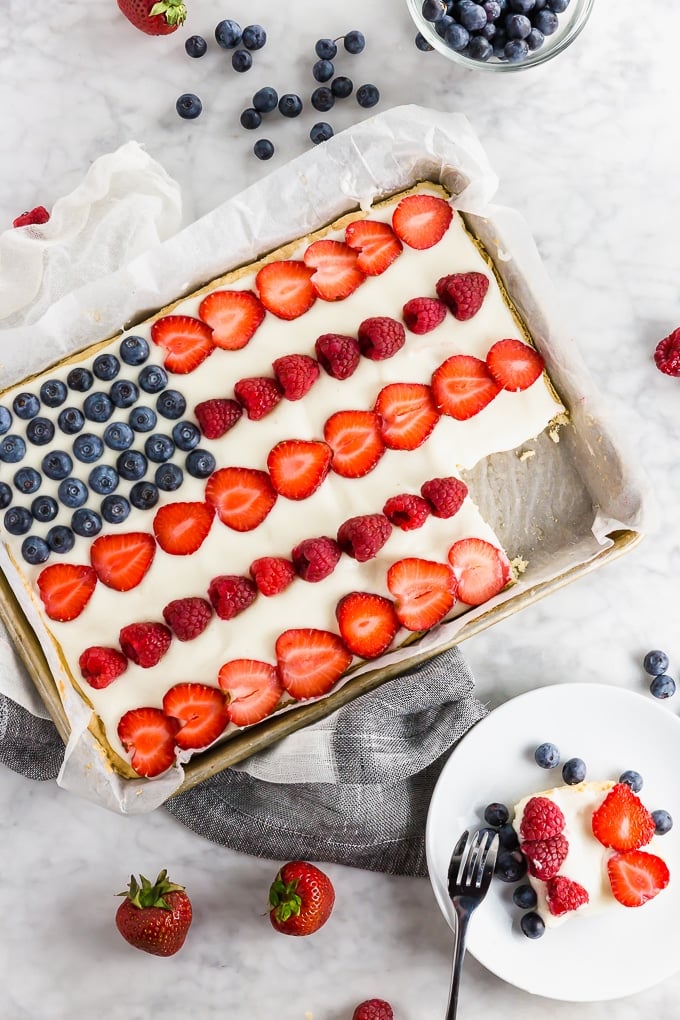 If you're looking for a perfect dessert for 4th of July, look no further than this Gluten Free American Flag Cake. It's made of a gluten free sugar cookie topped with cream cheese frosting and fresh fruit.
This festive cake sure to be a real crowd pleaser at your Independence Day party!
If you're looking for a delicious, gluten-free 4th of July dessert or patriotic red, white and blue dessert look no further!
This gluten-free angel food cake roll is filled with a luscious cream cheese and berry filling made with fresh berries.
Gluten Free Strawberry Shortcake Icebox Cake is the ultimate summer dessert recipe. Made with fresh strawberries, it's a simple dessert to serve at your 4th of July bbq.
Add a little something sweet to your 4th of July celebration with these gluten free Red White Blue Mini Cakes.
They are perfect for the Fourth of July, Memorial Day, Labor Day or any backyard bbq you are hosting this summer.
Celebrate July 4th with this gluten free patriotic trifle. It has layers of fresh berries, gluten free angel food cake, and a light cheesecake filling!
This red, white and blue dessert board is entirely gluten-free and has something for everyone!
Chocolate Brownies, Sprinkle Cookies, White Chocolate-Dipped Pretzels and all the red, white and blue Summer fresh fruit! One of the best patriotic desserts to customize.
American Flag Cake is a gluten free easy dessert recipe that is perfect for the patriotic holidays.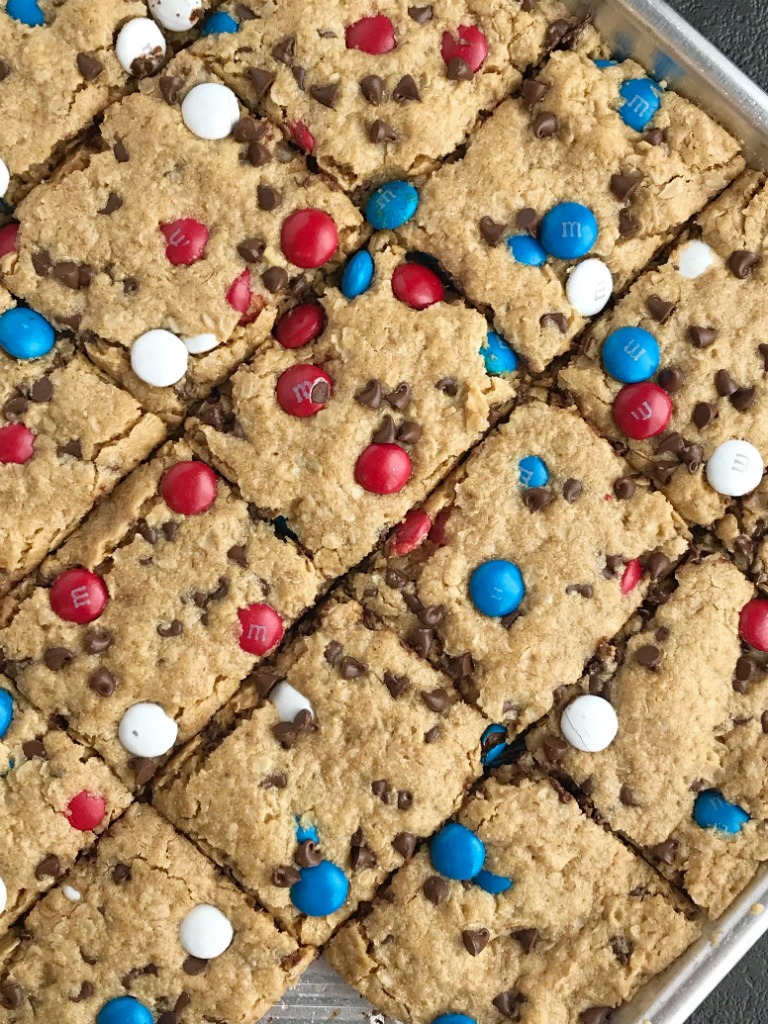 Red, White, and Blue Flourless Cookie Bars are loaded with red white and blue m&m candies, oats, peanut butter, and chocolate chips.
A gluten free festive dessert perfect for a crowd at a July fourth patriotic party.
These red, white, and blue gluten-free star-spangled shortbread cookies just scream God Bless America!
These mini gluten free lemon berry cheesecake cups are a delicious dessert for cheesecake lovers who are looking for a healthy alternative.
Whip up a batch of these no bake desserts to store in the freezer and serve up during the summer holidays (think July fourth holiday).
These gluten free ice cream sandwiches are the perfect way to cool off on a hot 4th of July day.
Not only is this easy patriotic dessert a family favorite. the best part is you can prepare them ahead of time.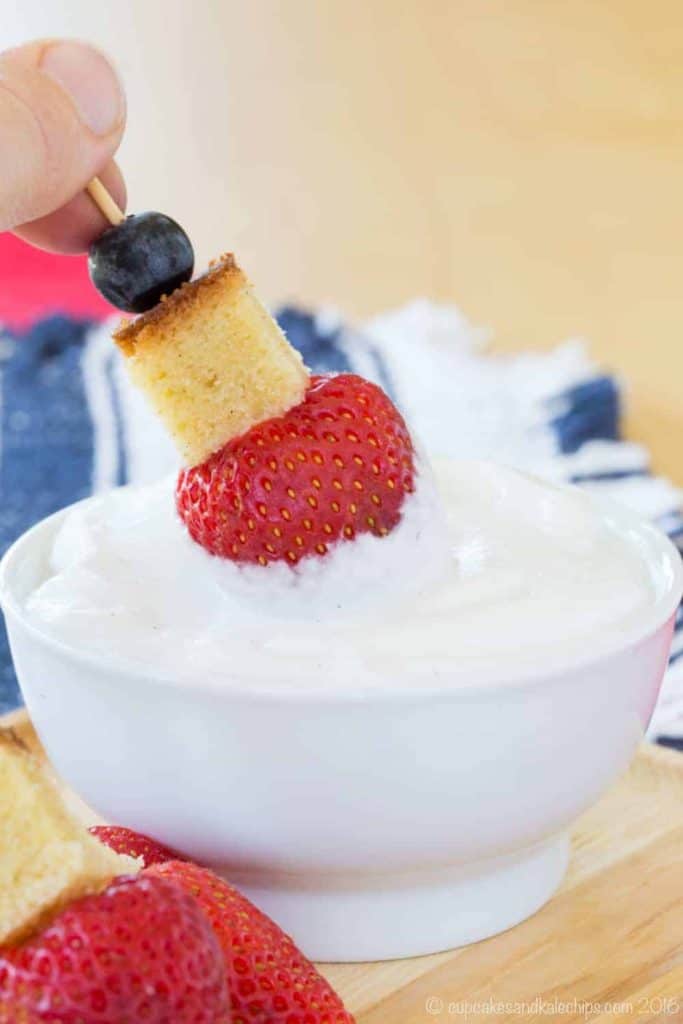 Fill your mini fruit kabobs with blueberries and strawberries to make these gluten free Red White and Blue Pound Cake Bites.
For a simple patriotic recipe with store-bought, you can whip up a platter of these gluten free sweet treats for your July fourth party in no time.
This easy blueberry gluten free churn ice cream has a luxurious texture, but takes only a few minutes to put together.
It's a delicious dessert recipe that's not only perfect for your Fourth of July celebration, but you can enjoy it all summer long.
Show your colors this summer with these gluten free patriotic Red White and Blueberry Yogurt Popsicles!
Make this delicious recipe for 4th of July patriotic party or a summer backyard bbq!
4th of July Marshmallow Pinwheels are gluten free sweet treats on a stick that kids will love!
By combining two colors of JELL-O, plus plenty of mini marshmallows, you have a simple, yet festive, holiday treat that looks great on your table.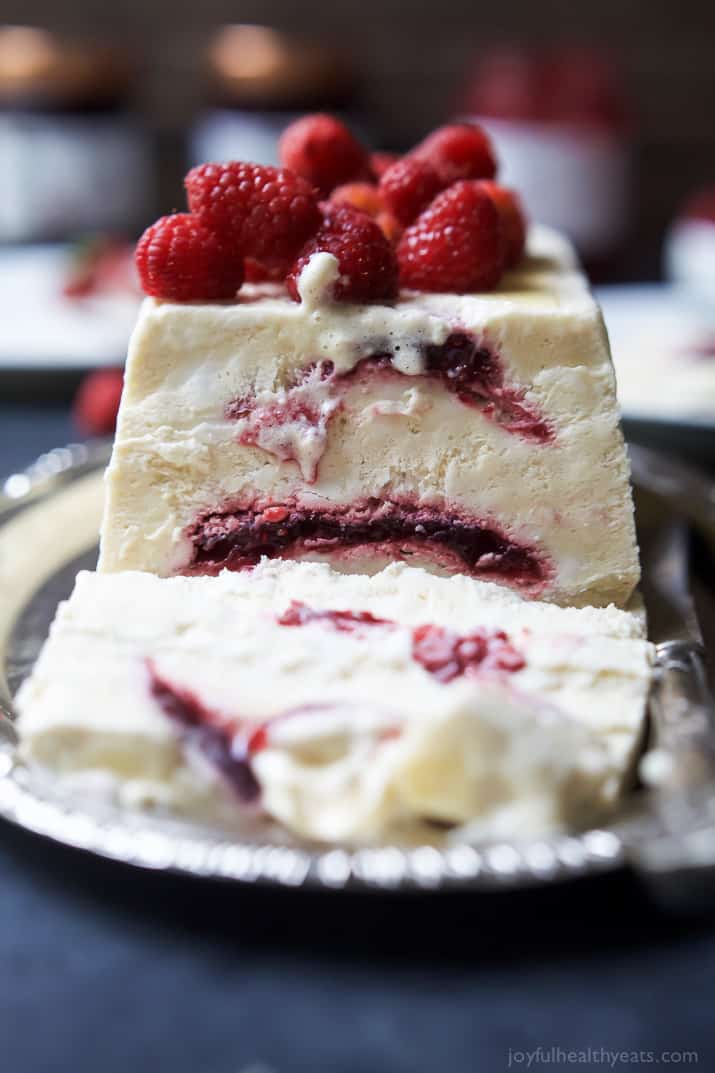 This indulgent Gluten Free Raspberry Amaretto Semifreddo is everything ice cream wishes it could be – light, creamy, and airy.
The decadent dessert is perfect for your Fourth of July bbq and you'll love the secret sauce nestled inside every bite!
This gluten free Red, White & Blue Fruit Pizza is the perfect patriotic dessert for your next summer holidays celebration!
Memorial Day, 4th of July or Labor Day- this gluten free dessert has you covered!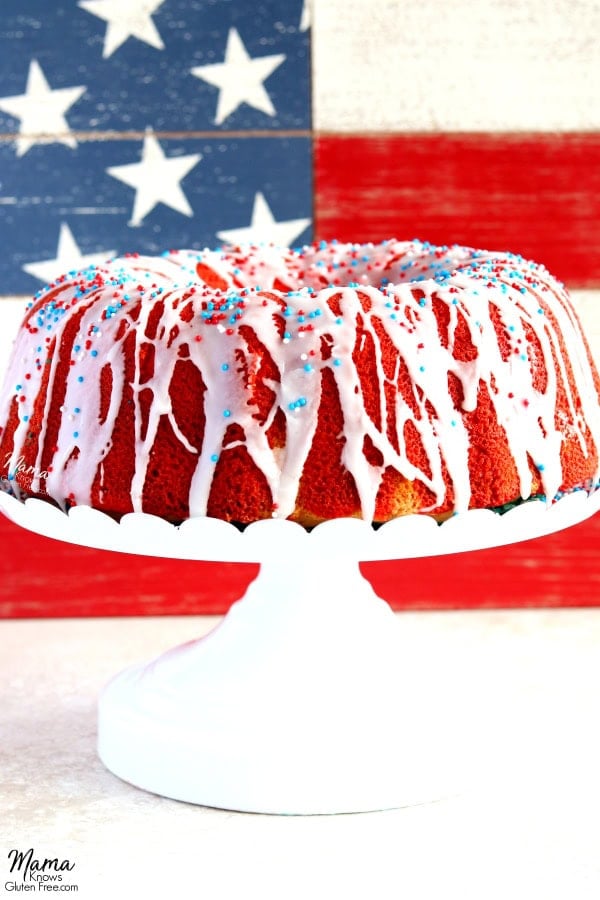 Celebrate July Fourth with this gluten free almond bundt cake!
Layered red, white and blue cakes that are covered with a vanilla almond glaze.
These soft gluten free patriotic sugar cookies are an easy 4th of July dessert.
This gluten free berry sheet cake is soft, lightly sweet, and made easy in one sheet pan.
Just whip together the batter, dot it with fresh berries, then pop it in the oven. It's an easy patriotic dessert to serve at your Fourth of July celebration!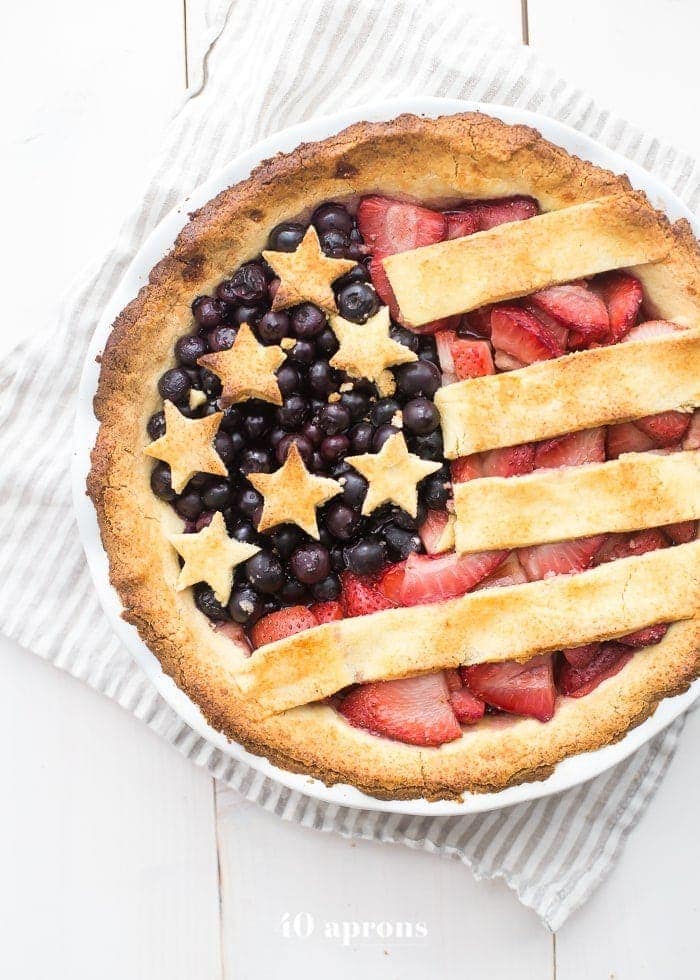 This Gluten American flag pie is the best July fourth dessert.
Full of fresh strawberries and fresh blueberries with a crunchy crust, it's a festive dessert that's just stunning.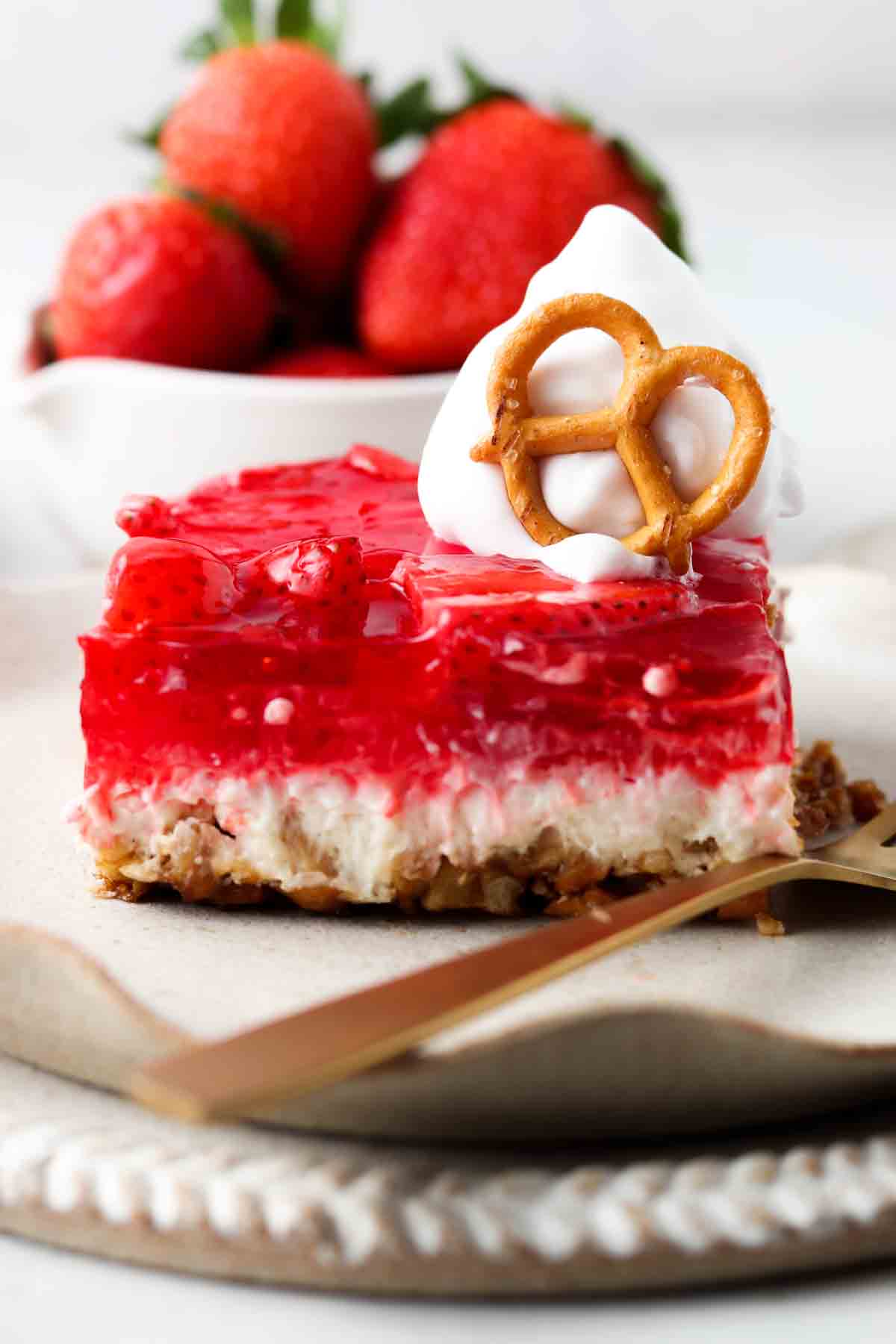 Strawberry Pretzel Salad is a gluten free easy dessert to enjoy this summer!
Perfect to enjoy at a summer backyard bbq, Memorial Day or Labor Day weekend party, and a July fourth celebration!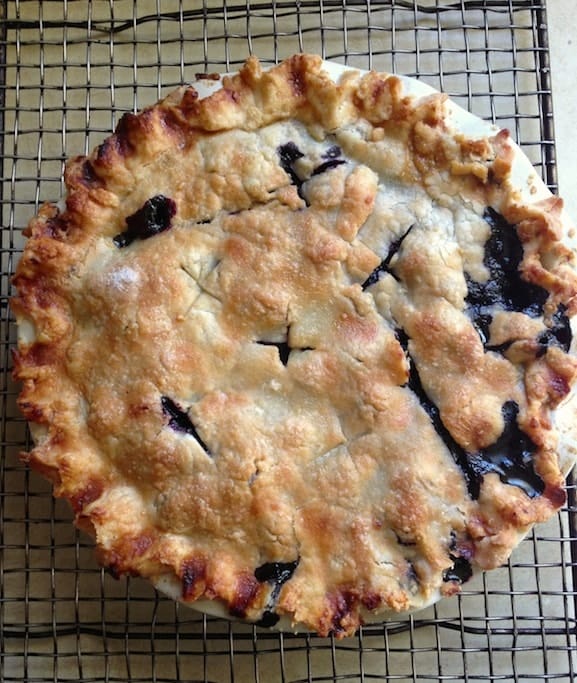 A gluten free version of a classic dessert, blueberry pie with homemade blueberry pie filling.
One of the best 4th of July desserts to have this year!
Be sure to check out my patriotic gluten free desserts for 4th of July google web story!
July Fourth Recipes Collection
Celebrate America's birthday this year with these gluten free easy 4th of July cupcakes recipes.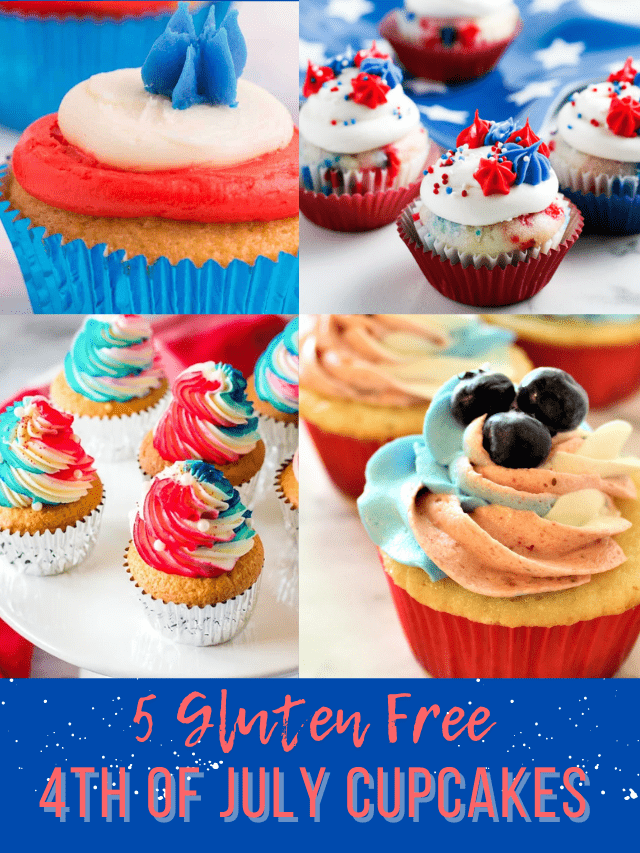 These gluten free 4th of July side dishes are so good you'll want to make them all summer long.
Summer Recipes Collection
It is officially burger season, and I put together a list of 29 gluten free burgers that you don't want to miss!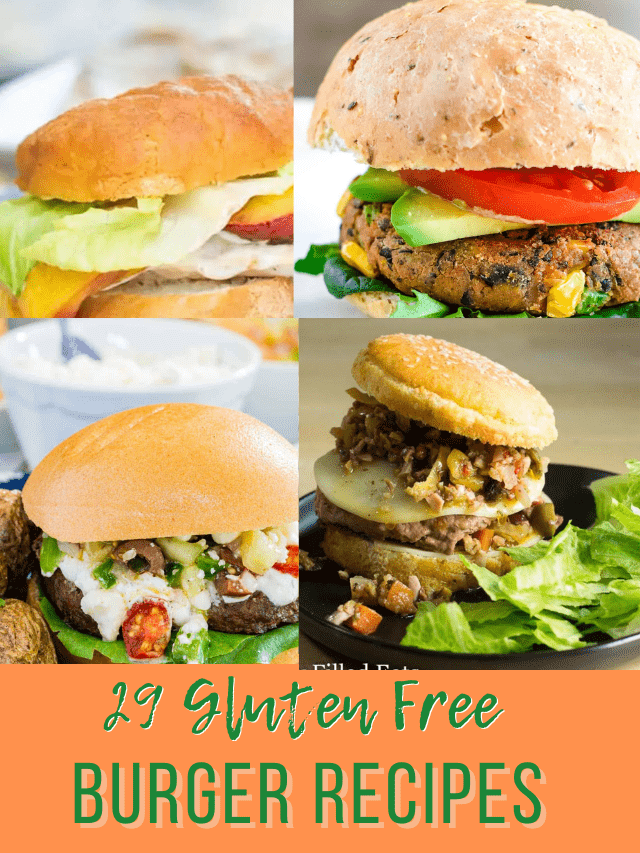 Flipping some patties tonight? Make sure to save room on your plate for these gluten free sides for burgers.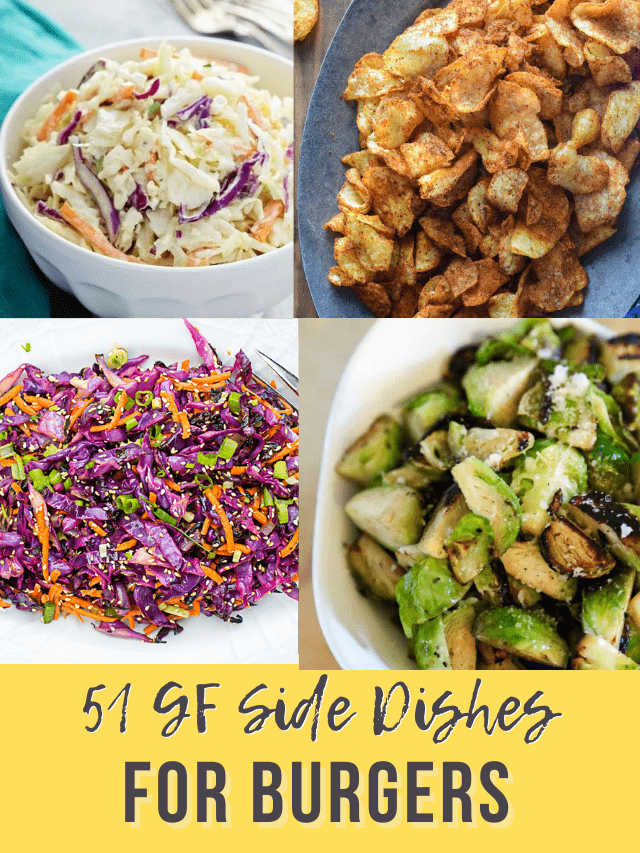 Transform your healthy shrimp tacos into a real tasty easy weeknight dinner by serving these 40 gluten free delicious sides.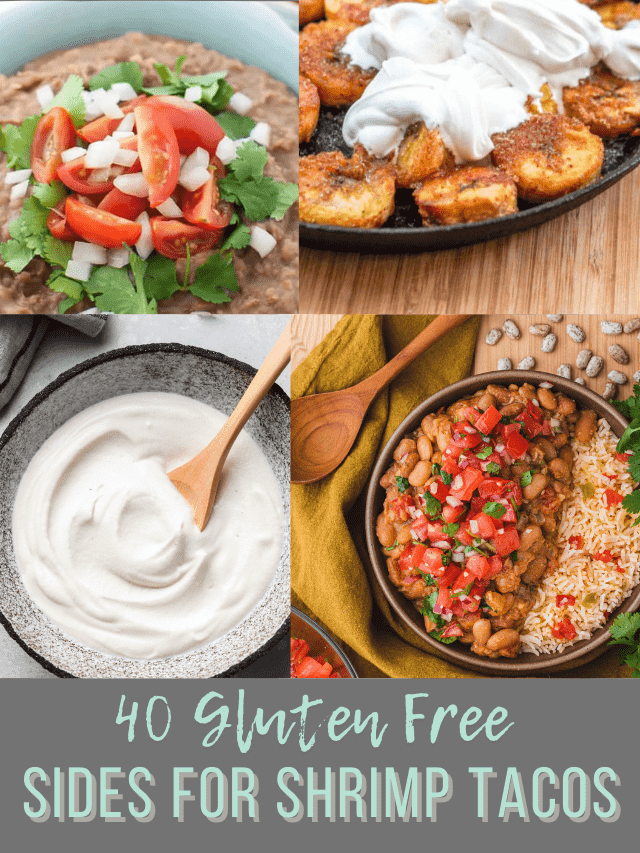 I've listed 36 of the best vegan eggplant (aubergine) recipes from all over the internet.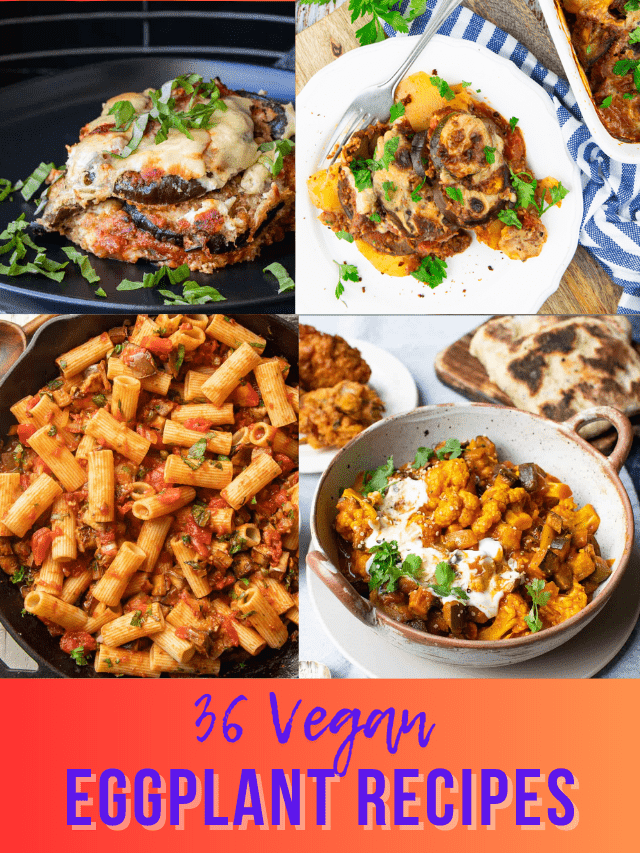 Check out these best fruit salad recipes—including some vintage gems—to impress guests at your next summer special occasion!
From classic and chunky guacamole you'll find so many new variations in this collection of 23 gluten free guacamole recipes.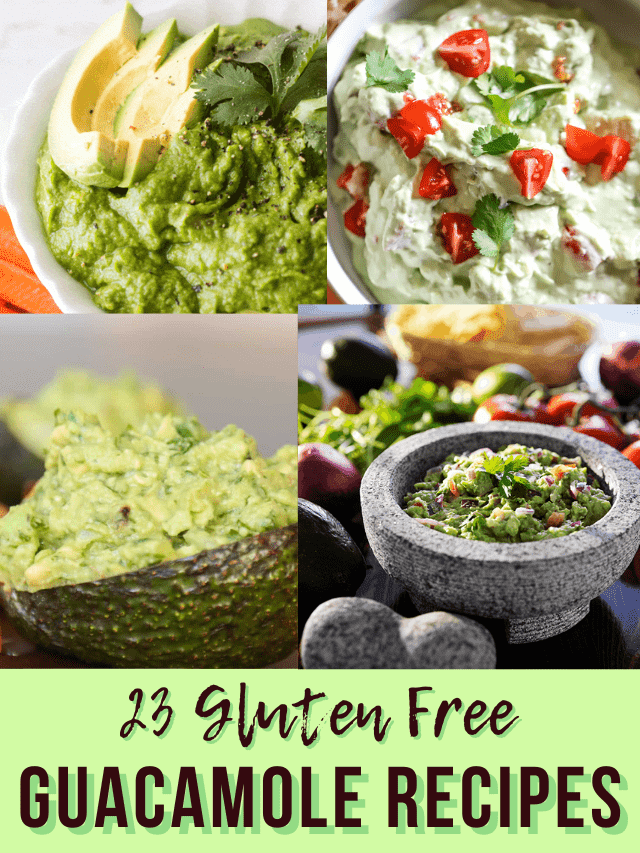 20 healthy popsicle recipes perfect to enjoy this summer!