15 gluten free halloween cookies to enjoy this Halloween!
Mummies, spider legs, and pumpkin shapes – oh my! These 15 themed cookies make the perfect gluten-free Halloween treats!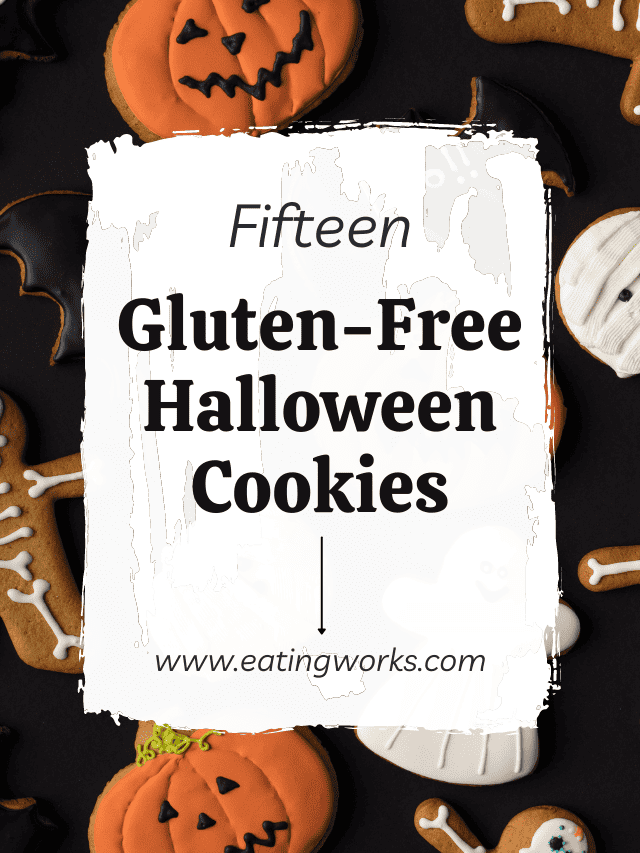 This post may contain affiliate links. As an Amazon Associate I earn from qualifying purchases at no cost to you. See my Affiliate Disclosure to read my policy and more about affiliate links.
What holds gluten free cookies together?
Xanthan Gum xanthan gum is key for successful gluten-free baking. It helps bind together the wet ingredients and dry ingredients, and prevents your gluten-free cookies from falling to pieces.
What can I use instead of xanthan gum?
Some great substitutes for xanthin gum include:
Psyllium husk.
Chia seeds and water.
Ground flax seeds and water.
Cornstarch.
Unflavored gelatin.
Egg whites.
If you are looking for more substitutes for xanthan gum click here.
How do you keep gluten-free cookies from drying out?
An extra egg or yolk can help improve structure and add moisture to your gluten-free cookies.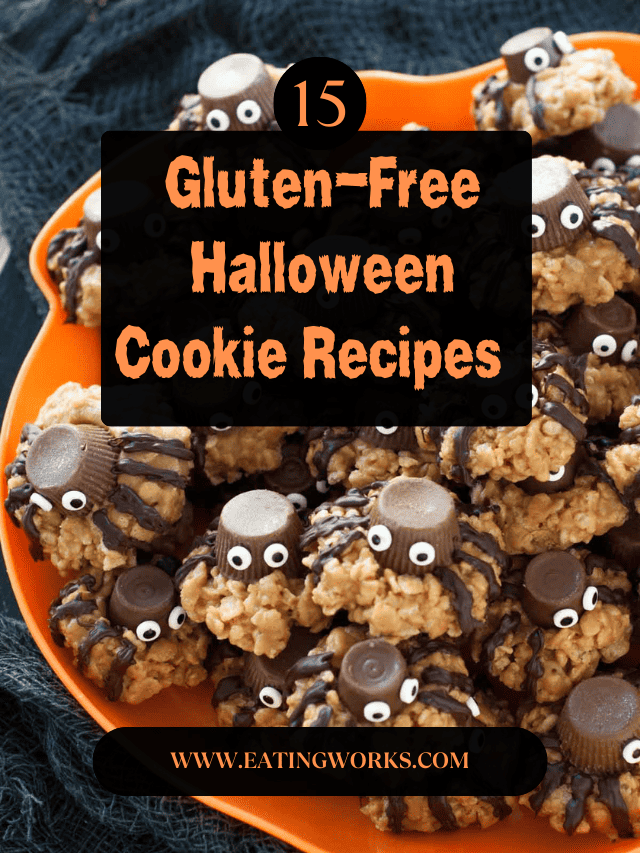 What gluten-free flour is best for cookies?
I prefer to use Bob's Red Mill Gluten Free 1-to-1 Baking Flour is the best gluten-free flour for baking gluten-free cookies.
What gluten-free flour is most like all purpose flour?
Cassava flour is most similar to white flour and can easily be used in recipes calling for all-purpose flour.
It has a neutral flavor and is easily digestible.
What happens when you don't use gluten-free flour in cookies?
Gluten's elasticity allows batters and doughs to trap air released by leavening agents (yeast, baking powder, or baking soda), which is how they're able to rise.
So without gluten-free flour, your gluten-free cookies could potentially be crumbly.
How does gluten-free flour affect baking time?
Gluten-free goods tend to brown faster and take longer to cook through.
So they need to be baked at a slightly lower temperature, for a slightly longer time.
Can I use alternative sweeteners in gluten-free Halloween cookies?
Yes, you can use alternative sweeteners like honey, maple syrup, or agave nectar in gluten-free Halloween cookies.
Are all Halloween cookie decorations gluten-free?
Not all Halloween cookie decorations are gluten-free, so it's important to read ingredient labels when choosing toppings for your gluten-free Halloween cookies.
Here are some common decorations and toppings that you should be cautious about:
Sprinkles and Colored Sugars: Some sprinkles and colored sugars might contain gluten as a binding agent or filler.
Candy and Chocolate: Some candies and chocolates may contain gluten-containing ingredients, such as wheat-based stabilizers or flavorings.
Cookies or Cookie Crumbs: While you're making gluten-free cookies, using regular cookies or cookie crumbs for decoration could introduce gluten into the mix.
Cereal: Cereal can be used for added crunch and texture on cookies, but some cereals may contain gluten.
Fondant and Edible Decorations: Fondant and edible decorations are generally gluten-free.
Licorice and Twizzlers: Licorice and Twizzlers often contain wheat flour.
Pre-Made Frostings and Icings: Some pre-made frostings and icings may contain gluten or be at risk for cross-contamination.
Are Oreos gluten free?
No, but also yes! Traditional Oreos do contain wheat flour, but Gluten-Free Oreos use gluten free flour.
Do they make gluten free Girl Scout Cookies?
Yes, the two gluten-free Girl Scout Cookies options are Toffee-Tastic and Caramel Chocolate Chip.
Halloween Gluten Free Cookie Recipes
Soft, cake-like gluten-free sugar cookies make the perfect Halloween treat.
These gluten-free chocolate Halloween cookies are the best themed treats to serve at an upcoming halloween party!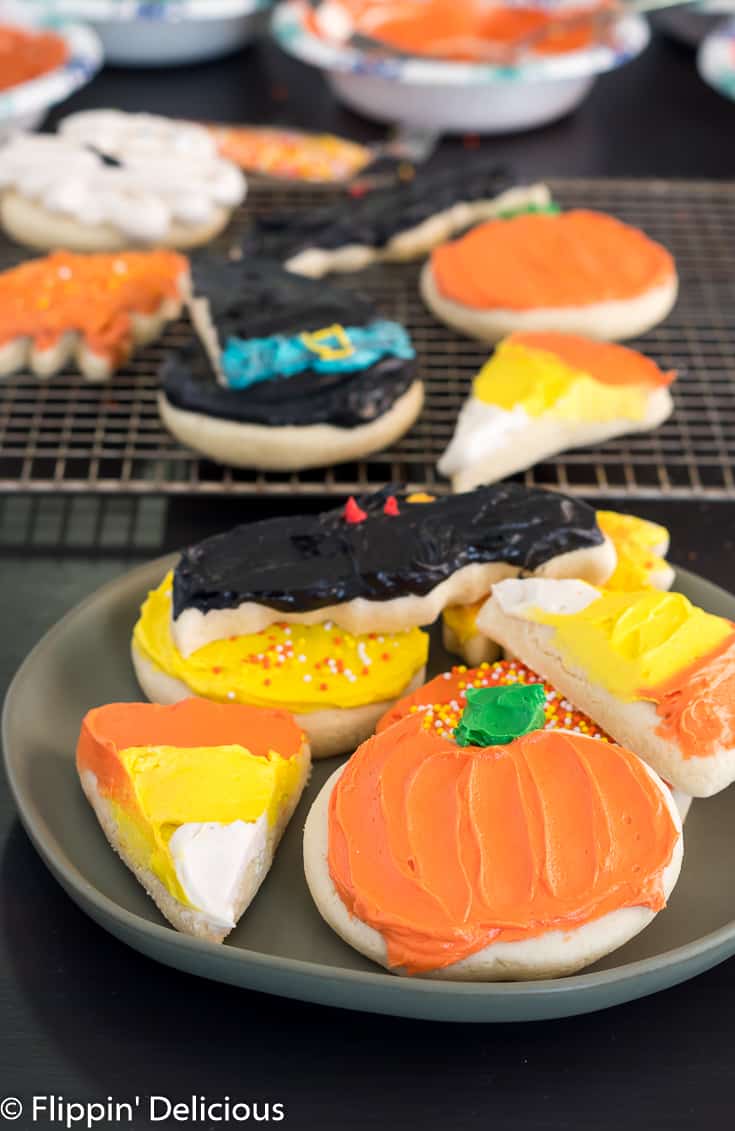 Use your favorite Halloween cookie cutters to make gluten free Halloween sugar cut-out cookies!
No Bake Spider Cookies will be a hit with both young kids and adults this Halloween.
These gluten-free Halloween cookies combine Reese's peanut butter cups and rice krispies for a fun treat all can enjoy!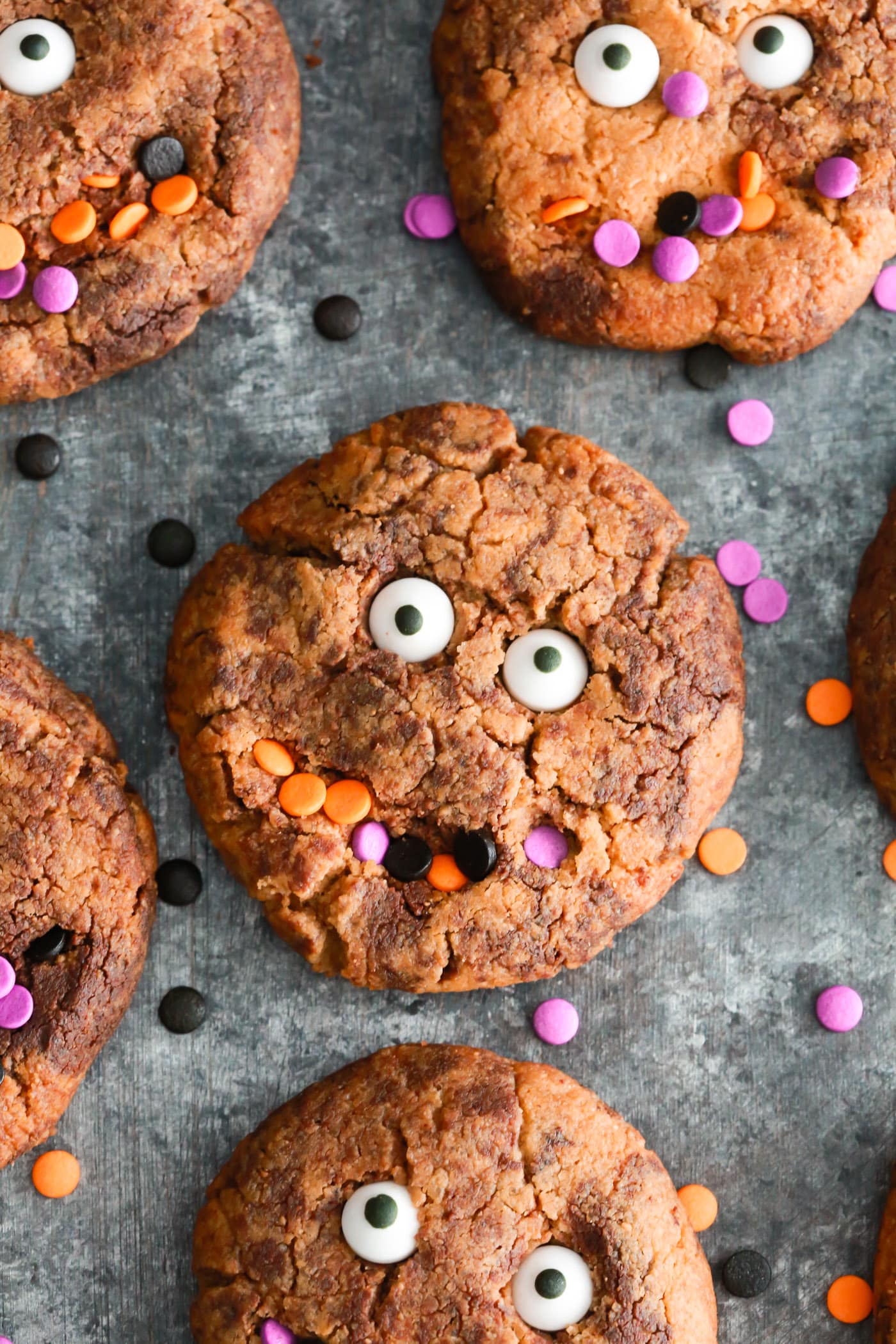 Perfect fun Gluten-free Halloween cookies to make with young kids.
These gluten-free cookies are made with almond butter, natural sweetener and dark chocolate chips.
These Gluten Free Mummy Cookies are a fun treat for Halloween.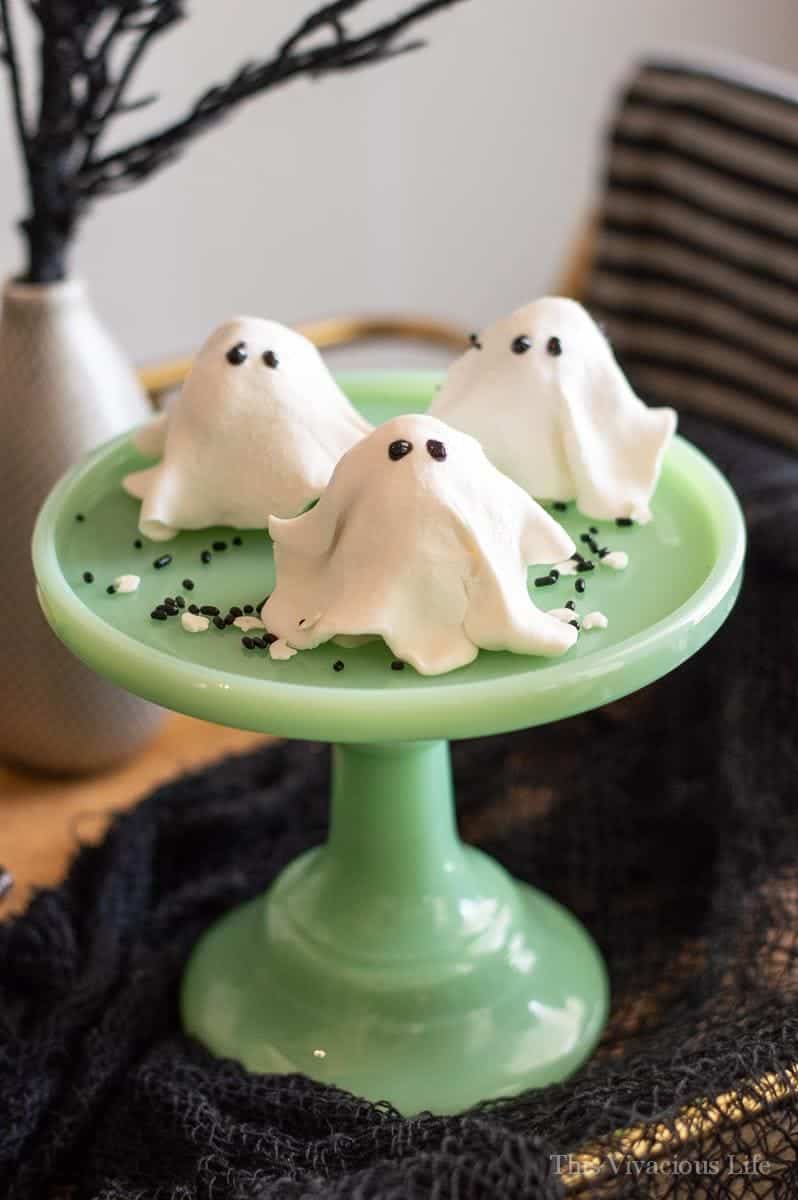 This is the easiest gluten-free halloween cookie recipe that everyone will love!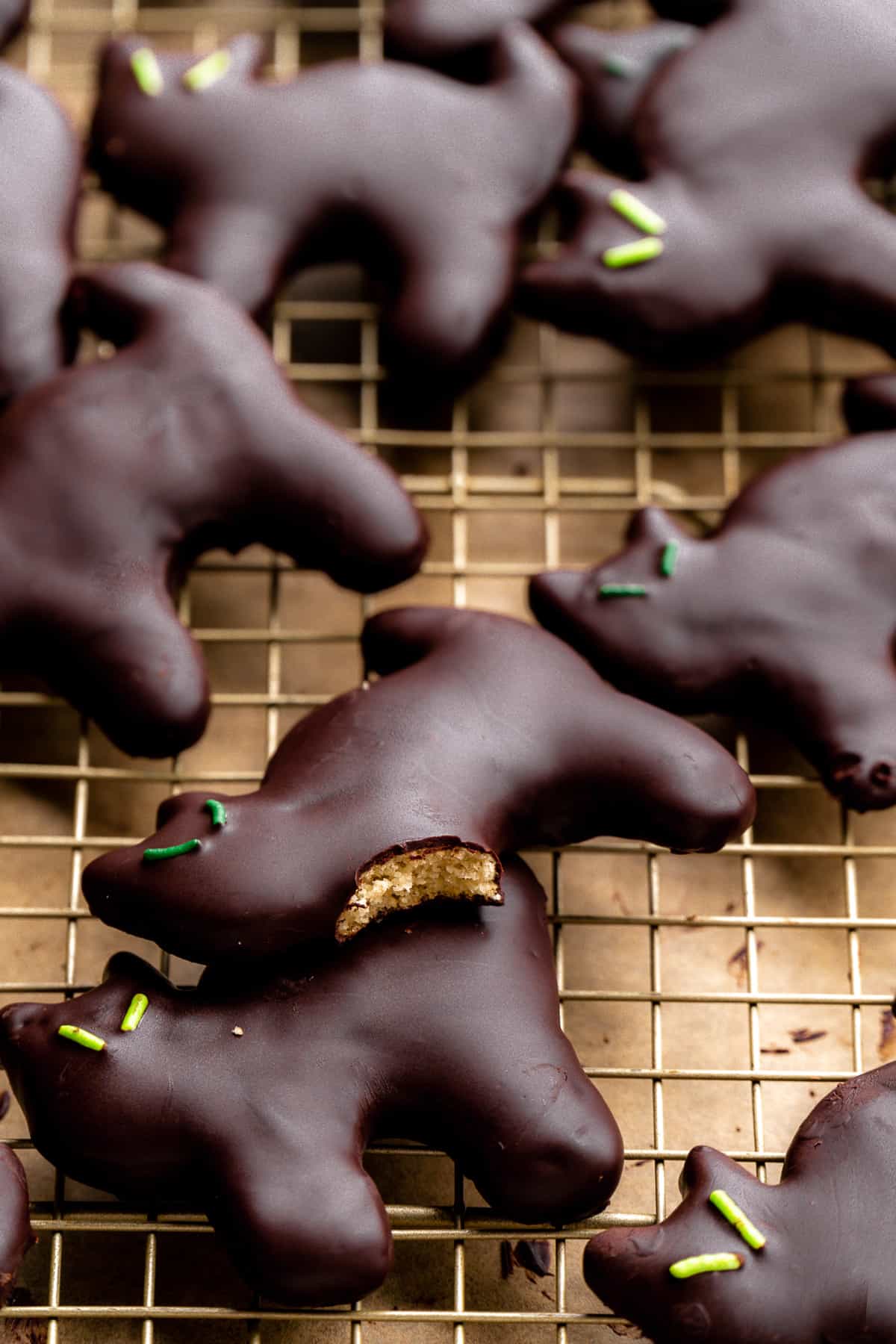 These black cat gluten-free halloween sugar cookies are soft with a coating of dark chocolate and green eyes for the halloween dessert.
This easy recipe is customizable using your favorite Halloween cookie cutters.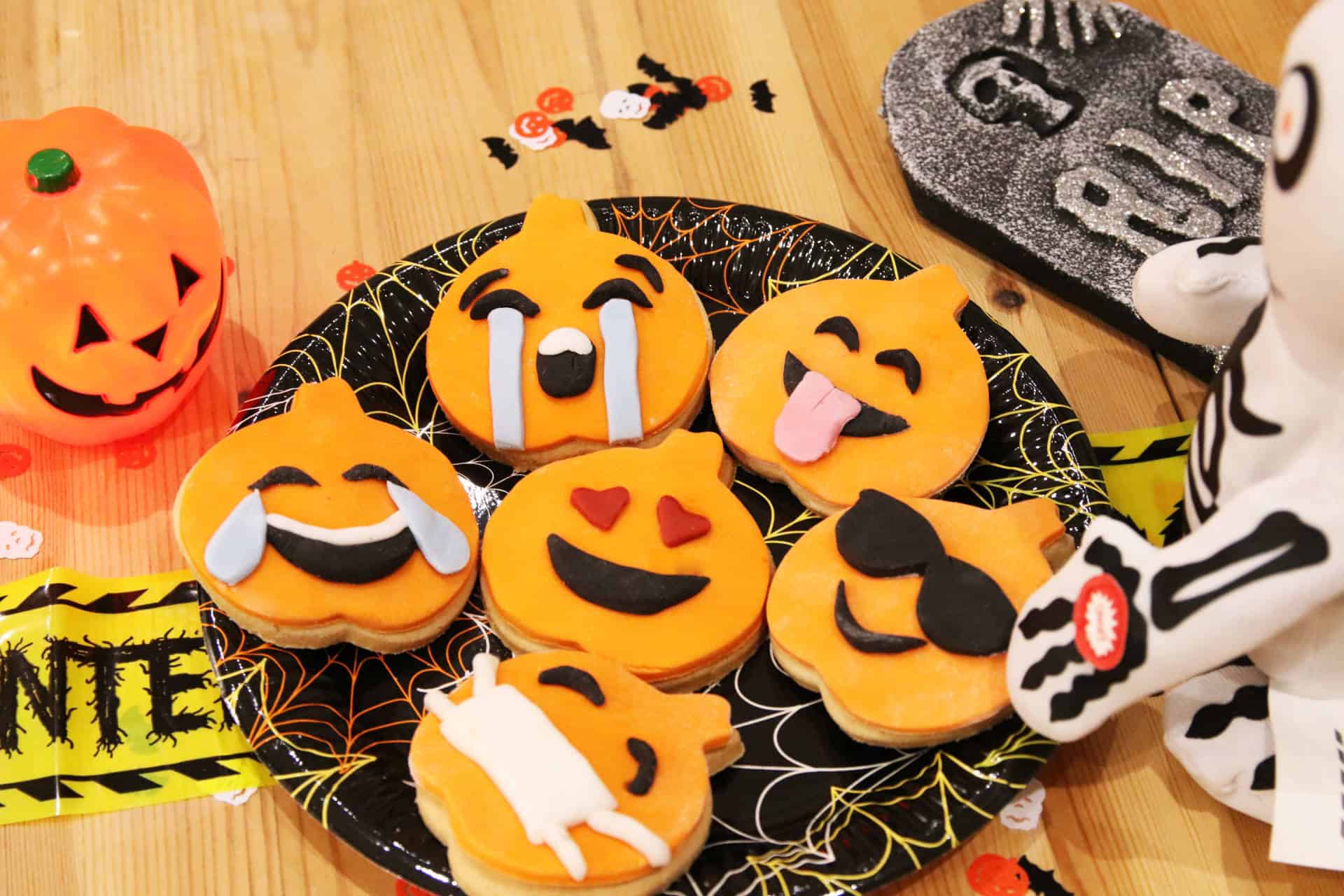 Easy gluten free Halloween sugar cookies shaped like sweet little pumpkins.
Make your upcoming Halloween party a spooky success by serving these perfect themed treats.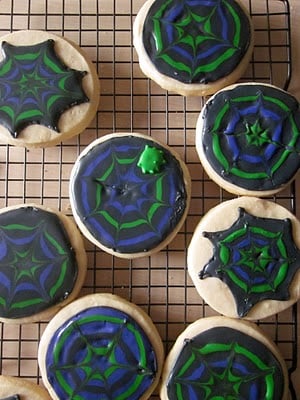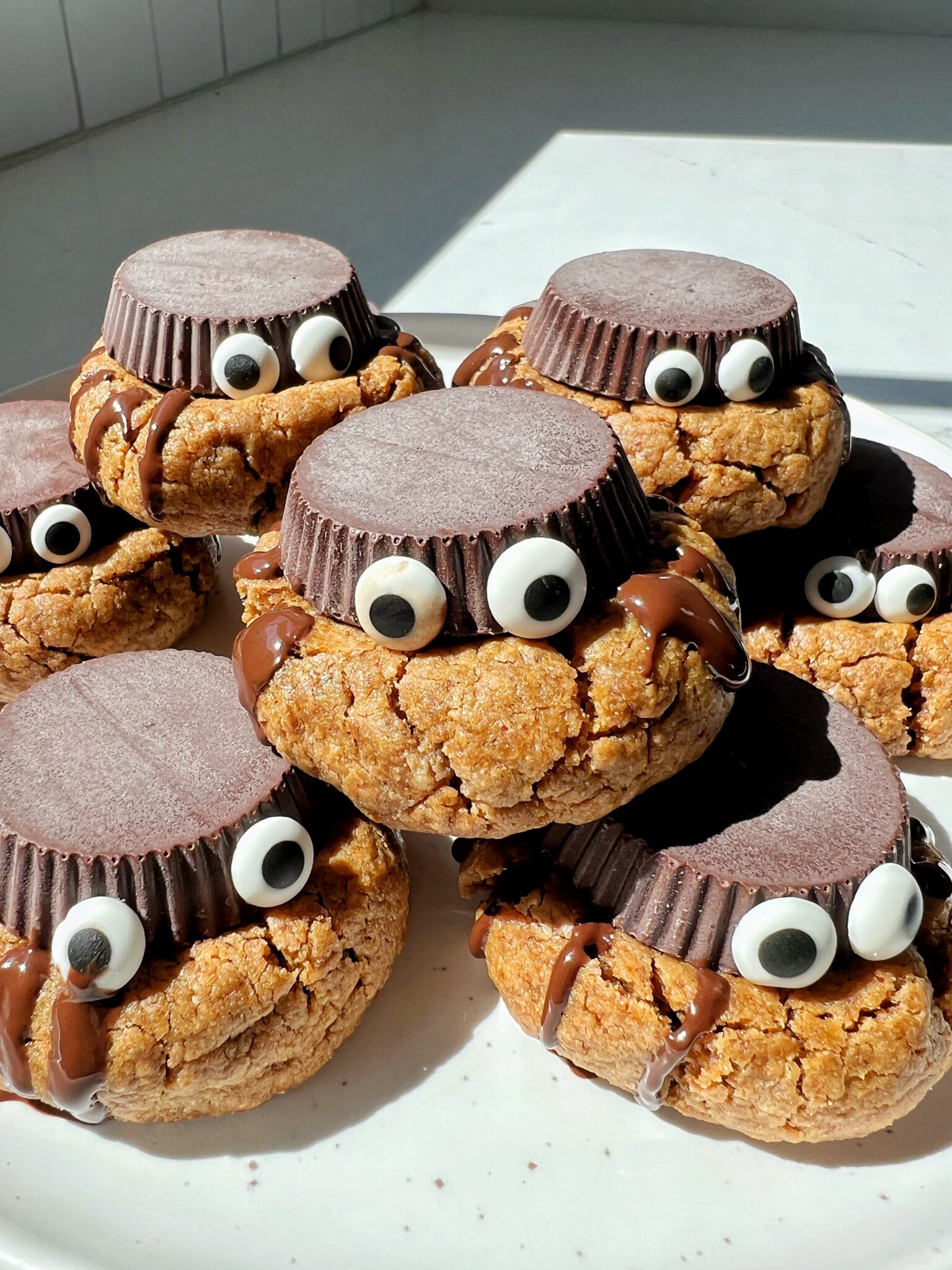 These gluten-free sugar cookies are the best halloween dessert!
Decorated like a jack-o-lantern, everyone will love these gluten-free pumpkin cookies!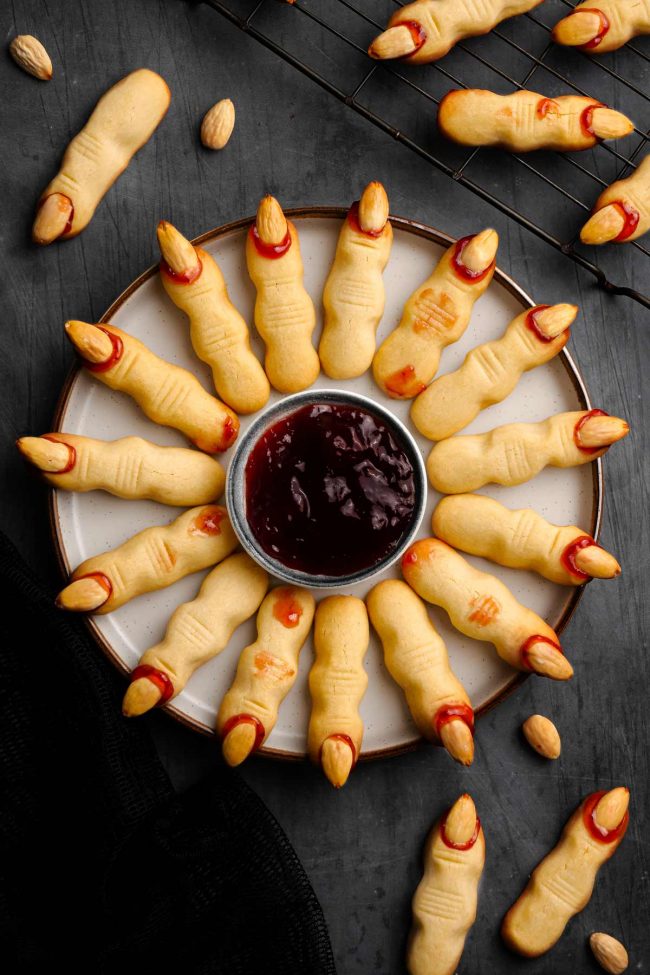 Be sure to check out my Halloween cookie ideas google web story!
On a vegan diet?
Here are 17 Vegan Halloween Cookie recipes perfect for your halloween party this year.
Halloween Recipes Collection
The best halloween gin cocktails!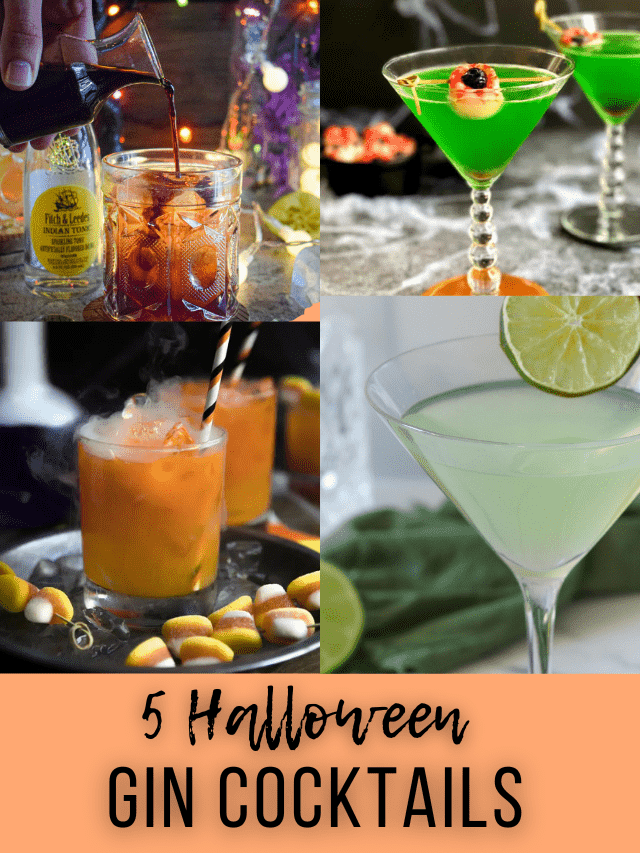 Ring in the spooky spirit of halloween with this list of 11 of the BEST vegan halloween cupcakes!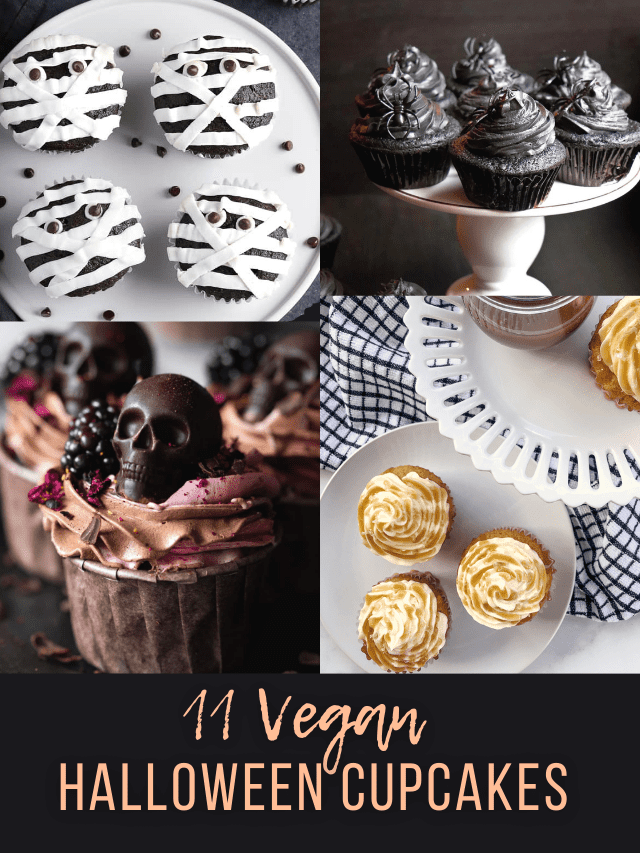 Looking for adorable Halloween treats that are so simple anyone can make them?
These 5 Halloween Cakesicles are the cutest cake pop alternatives.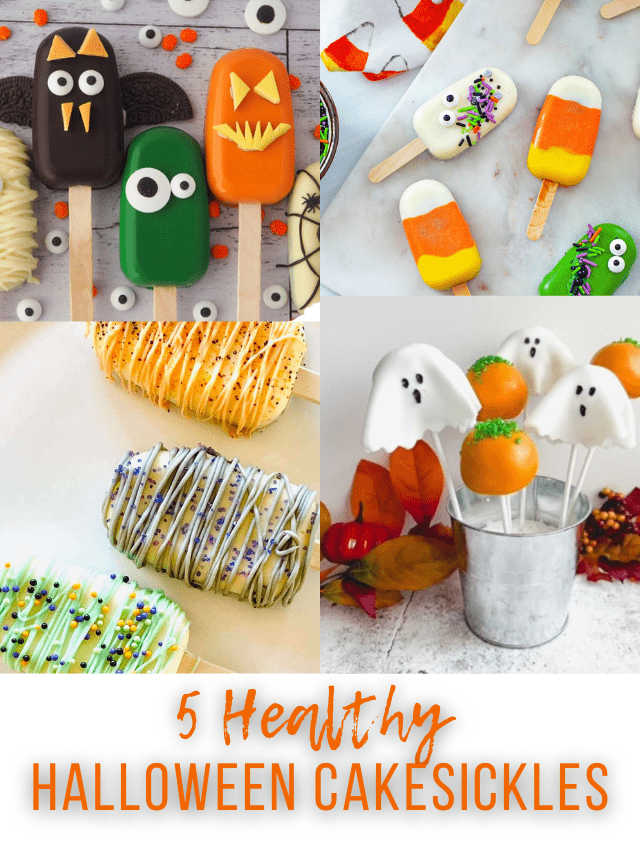 12 sweet and savory gluten free Halloween snack mix recipes with no tricks!