Here are 56 non traditional Thanksgiving dinner ideas perfect for your thanksgiving feast!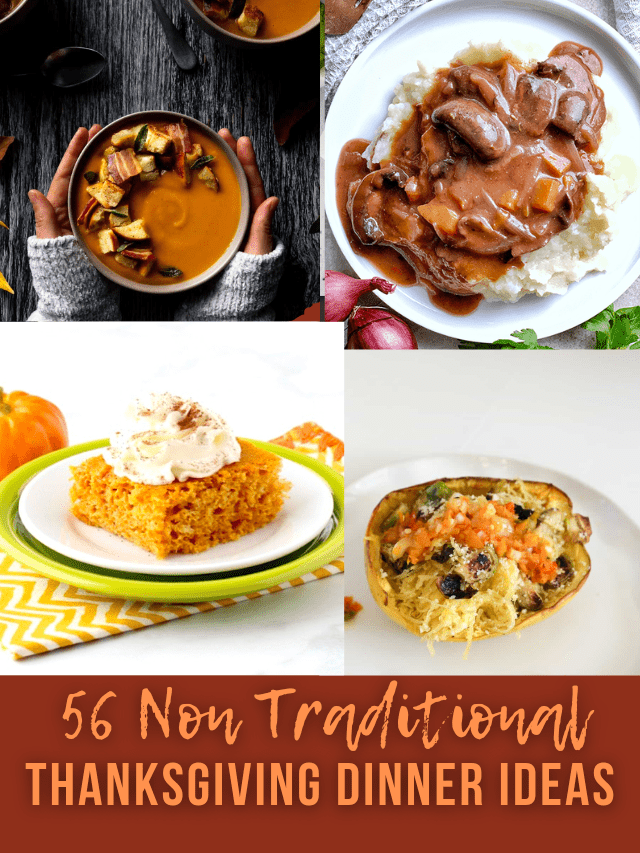 If you're a diehard turkey/stuffing/sweet potato casserole kind of person, I salute you.
But if you're not? Hey, that's cool too.
Nothing against the classic Thanksgiving menu, but there are so many other vegetables, side dishes and desserts that deserve a little thanksgiving day love.
Might we suggest that you ditch the traditional thanksgiving meal in favor of alternative Thanksgiving dinner recipes? From bacon-wrapped Brussels sprouts to pumpkin angel food cake, here are 56 non-traditional thanksgiving dinner ideas that will be a welcome addition to your thanksgiving table.
Be sure to check out my creative thanksgiving ideas google web story!
This post may contain affiliate links. As an Amazon Associate I earn from qualifying purchases at no cost to you. See my Affiliate Disclosure to read my policy and more about affiliate links.
Non Traditional Thanksgiving Dinner Ideas Recipes
These Roasted Mexican Sweet Potatoes are a fun spin on traditional sweet pootates and they are so easy to make.
They are vegan and perfect for Thanksgiving dinner.
---
Layers of perfectly cooked lasagna with delectable paneer, crunchy vegetables in tomato sauce, and parmesan cheese oozing out is a definite winner.
This fusion lasagna is the perfect showstopper for your vegetarian guests that is a cheesy and moist.
---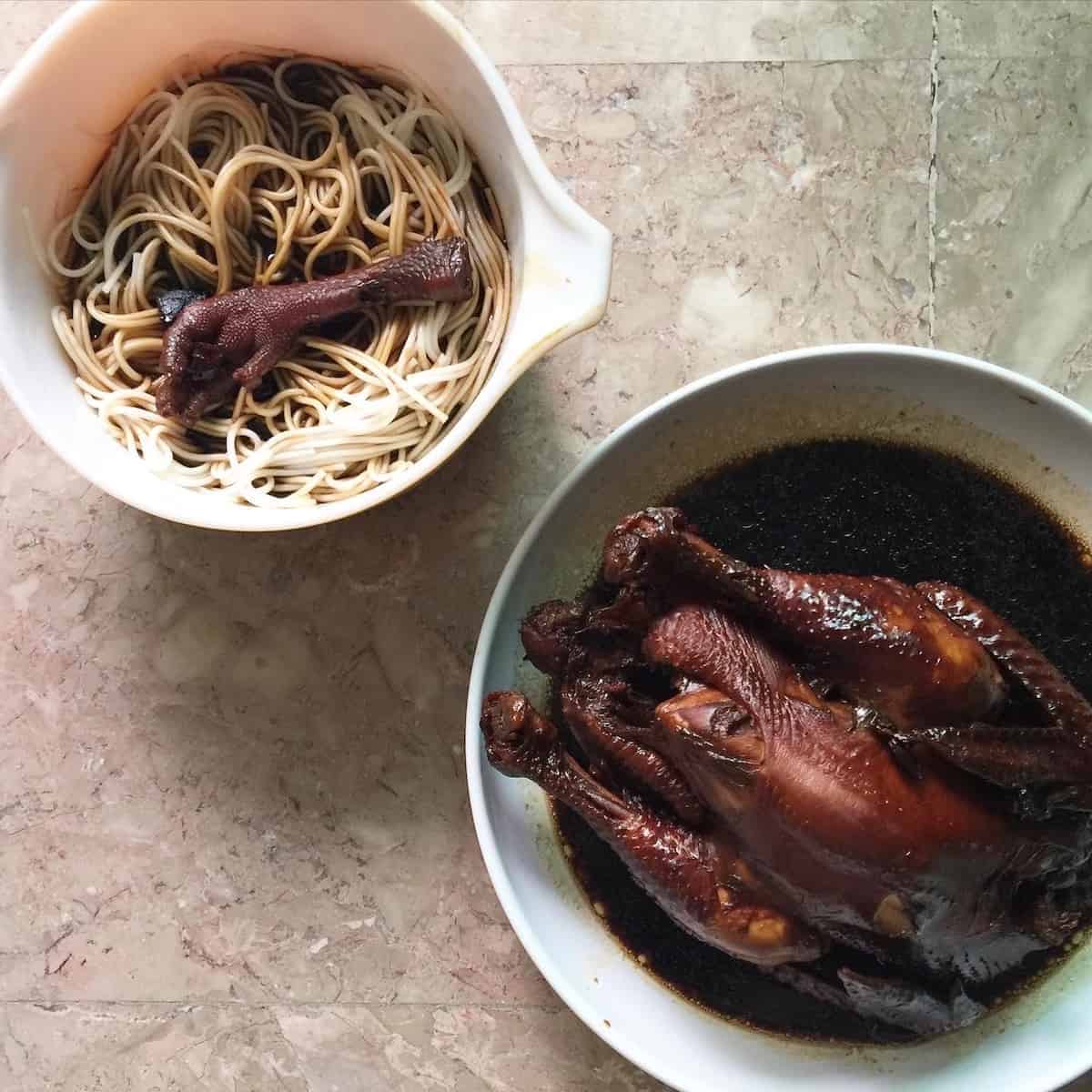 A classic hong kong/ cantonese dish, this best poached one pot chinatown soy sauce chicken recipe is the perfect alternative to thanksgiving turkey.
Its an easy Chinese chicken main course that can be served with wild rice or noodles.
---
---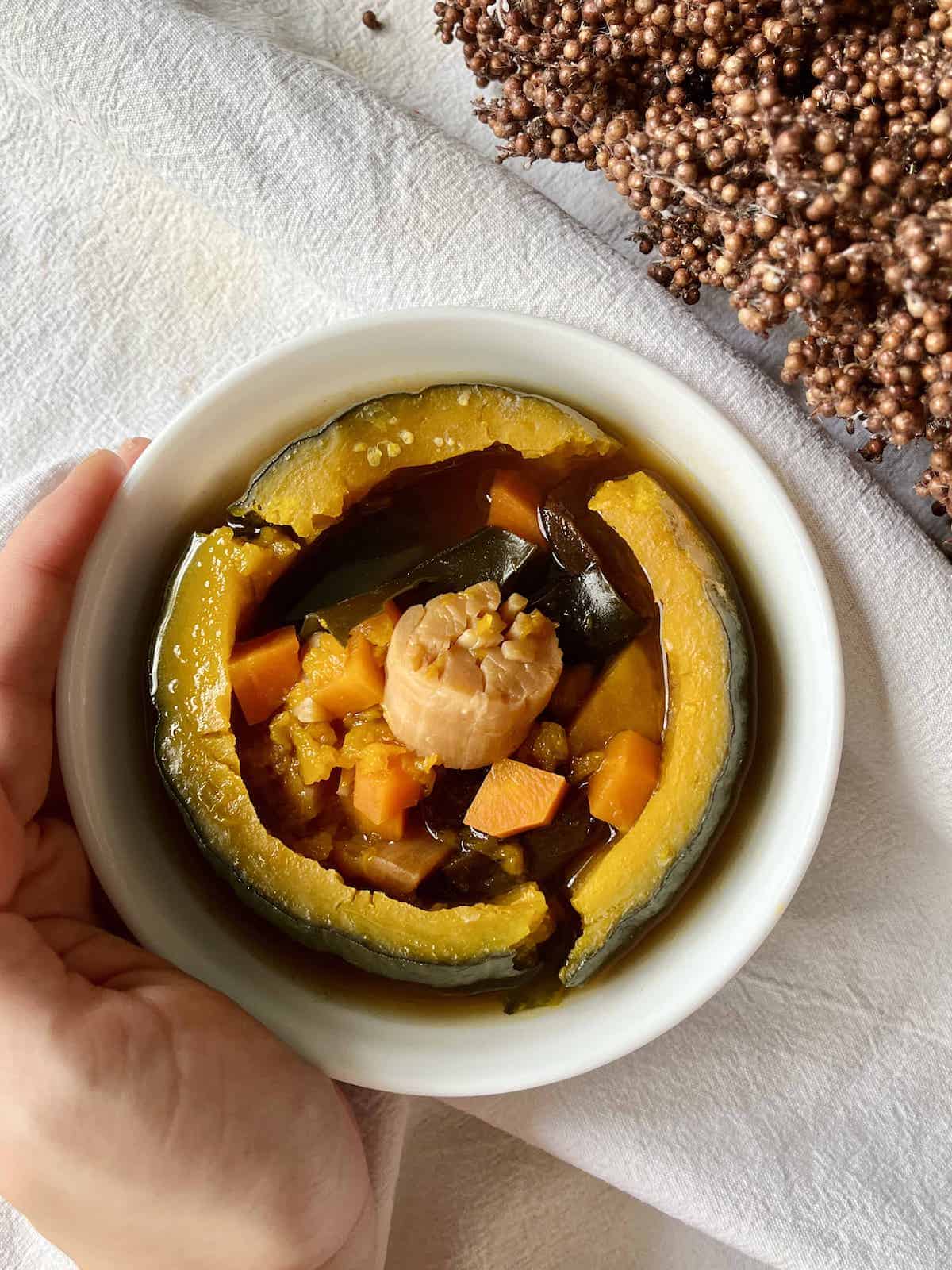 A deliciously savory dish, this Chinese Pumpkin Soup with carrots is also a great way to utilize your fall produce! (Basically, cut + steam!)
No blender or cream needed, this soup is sure to be one of your new Thanksgiving favorite recipes.
---
This whole roast chicken recipe is infused with the flavors of fresh herbs de Provence and lemon served with baby potatoes and a buttery white wine pan sauce!
Its a great main dish to serve instead of the traditional turkey and mashed potato recipes.
---
Lyonnaise potatoes are a classic French side dish made simply with golden seared potatoes, lots of buttery onions and a sprinkle of fresh parsley!
It's one of those simple, rustic potato recipes that is perfect to accompany your Thanksgiving spread.
---
This cozy soup is the perfect appetizer soup recipe made from roasted sugar pumpkin and sweet potatoes.
The soup is topped with buttery, pan-fried croutons with sage and salty bites of pancetta.
---
Perde Pilavi is a traditional Turkish dish made with chicken and rice filling flavoured with nuts & spices, then wrapped up with a delicious pastry.
This celebrational favorite dish is usually served at wedding ceremonies or other special gatherings where many family members are present.
---
Imam Bayildi (Turkish Stuffed Eggplant) is a classic Ottoman dish made with eggplants (aubergines in the UK). This dish cooks in a generous amount of olive oil and then stuffed with a mixture of onions, tomatoes, and garlic.
Its a modern take on the traditional stuffed portobello mushrooms recipe that will be a family favorite on the thanksgiving table.