56 Best Non Traditional Dinner Ideas For Thanksgiving
Non traditional thanksgiving dinner ideas recipes continued
An easy meatless version of a classic comfort food dinner!
These Cheesy Vegan Gluten-Free Orzo Stuffed Peppers are top 8 allergy-free, easy to prepare, hearty, healthy, not to mention delicious and perfect to make for Thanksgiving brunch.
---
The holiday flavors in this one-dish maple mustard pork loin roast are absolutely incredible, and it's just perfect for a special get together. It's cooked together with roasted mixed vegetables.
---
A change from traditional thanksgiving stuffing, this rice dressing is packed full of bacon, mushrooms, and fluffy rice.
It's one of those stuffing recipes that's a great make ahead Thanksgiving side dish that is so easy and so delicious!
---
This creamy, smoked Gouda mac and cheese is a tasty comfort food pasta dish that can be made in under 30 minutes.
This mac n cheese is perfect as a main dish, or as a side dish for the holidays like Thanksgiving or a big day (like a celebration or party).
---
This fig pizza recipe is the best homemade gourmet pizza. An olive oil base, fresh figs, pear, caramelized onions, brie and tangy goat cheese.
Topped with arugula or bitter greens and walnut crumbles. Followed by a drizzle of honey and fig balsamic reduction vinegar glaze.
---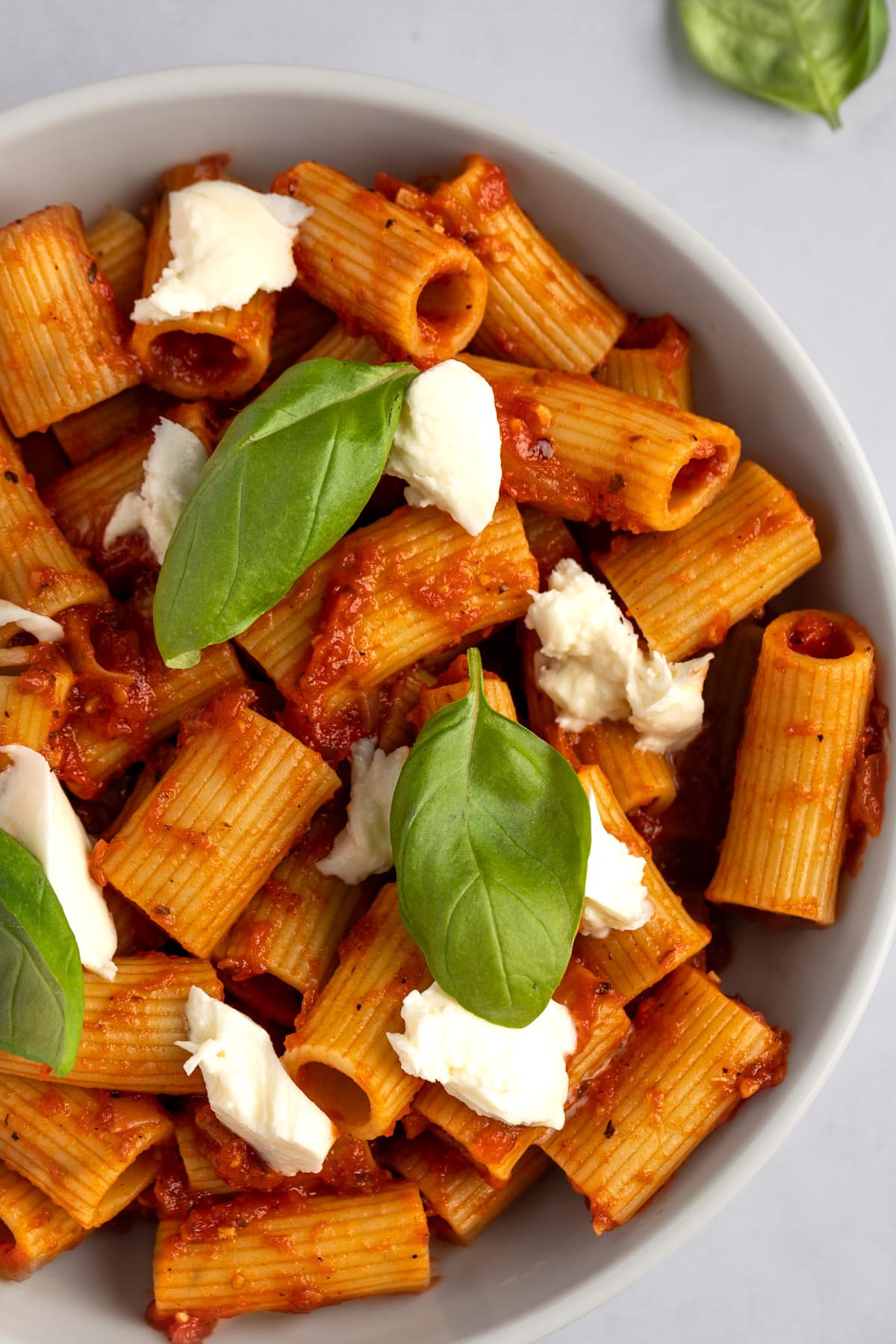 This rigatoni pomodoro pasta is a simple but tasty recipe. Tangy tomato flavor with a bit of red pepper flakes for a slight kick of spice.
Topped with fresh mozzarella cheese and basil leaves pair with some fresh dinner rolls and its a fun way to enjoy your Thanksgiving meal!
---
I can't get enough of this one-pot rich & creamy Mushroom Burgundy. Made with tender baby Portabello mushrooms, carrots, shallots, onions and sautéed in a rich red wine sauce and served over creamy mashed potato.
It is the perfect recipe to celebrate the time of year of Thanksgiving!
---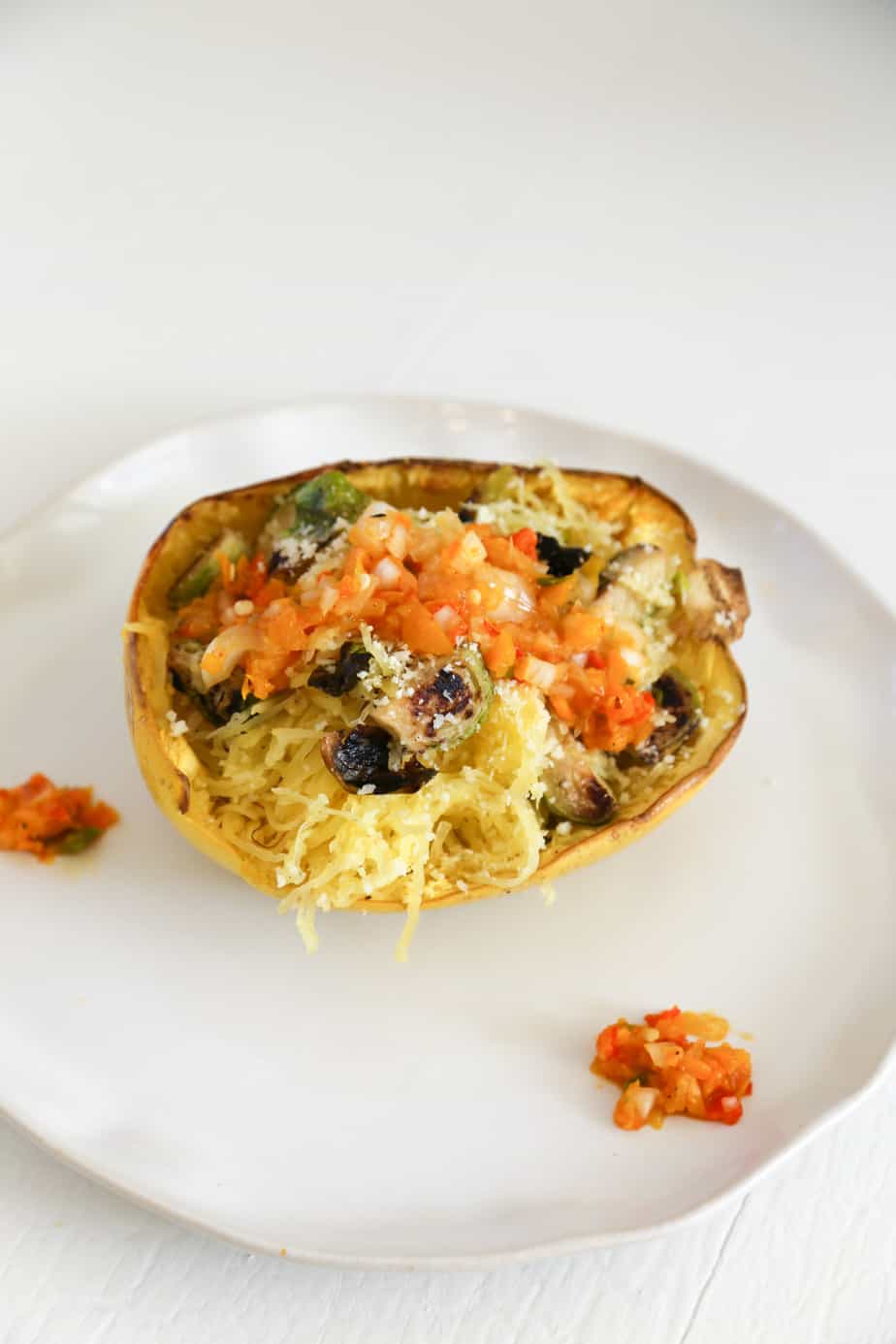 This Vegetarian Stuffed Spaghetti Squash is loaded with veggies and cheese so it tastes like a healthier vegetable pasta.
You can substitute the spaghetti squash with acorn squash and you've got yourself a perfect main dish for your thanksgiving table!
---
This cream of mushroom soup is creamy velvety and delicious.
You'll never believe this soup is vegan! This soup is the perfect appetizer for you Thanksgiving feast.
---
Cioppino is a comforting San Franciscan seafood stew filled with shrimp, clams, mussels, white fish, and crab legs simmered in a rich broth made from tomatoes, white wine, and fish stock.
A family favorite, enjoy this easy and delicious one-pot seafood stew with toasted pita bread for a special holiday Thanksgiving meal.