25 Italian Sausage Recipes For Dinner (Gluten Free)
25 of the absolute best gluten free Italian sausage recipes for dinner!
Italian sausage is one of the best proteins. It packs a vibrant bold taste of flavor, and yet it still manages to compliment nicely with just about anything. Whether you like yours sweet, spicy, or mild, there are plenty of things you can make at home with it. Of course there's pasta, which is usually the first thing that comes to mind when people think about Italian sausage, but that's really just the beginning. Casseroles, soups, and skillet dinners are all great ways to turn sausage into fantastic gluten free meal.
Make sure you check out my 50 ground beef recipes for dinner round up!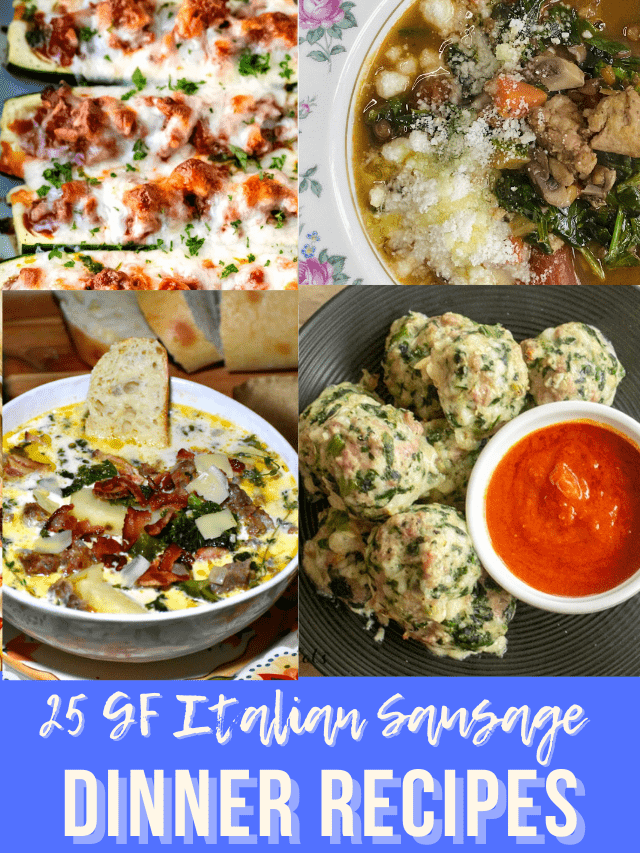 This post may contain affiliate links. As an Amazon Associate I earn from qualifying purchases at no cost to you. See my Affiliate Disclosure to read my policy and more about affiliate links.
Table of Contents
Table of Contents
What goes well with Italian sausage?
If you're looking for what to serve with Italian sausage for dinner, here are some great options:
Parmesan Risotto
Zucchini and Squash Casserole
Sauteed Broccolini.
Buttered Noodles.
Oat Rolls.
Marinara Sauce.
Roasted Potatoes.
Mac and Cheese.
Looking for more idea on what to serve with Italian sausage for dinner? Click here!
Is it better to bake or fry Italian sausages?
Is it better to cook sausages in the oven? If you're looking for a healthier way to cook sausages, baking them in a large baking dish is the way to go. It requires no additional oil and still achieves a lovely crispy skin and juicy, tender meat.
How do you make Italian sausages taste better?
You can make Italian sausages taste better by incorporating seasonings, spices, and herbs. Caramelized onions or other ingredients that pair well with Italian sausage can also be added to create interesting varieties.
If you are looking on more tips on how to cook Italian sausage click here.
GF Delicious Italian Sausage Recipes For Dinner!
From gnocchi to zucchini boats, here are 25 gluten free Italian sausage recipes for dinner to try right now!
Want the ultimate comforting soup for a chilly day? This hearty Italian Sausage and Lentil Soup with Kale is a great thing for when all you want to do is wrap yourself up in some comfies and just enjoy a good, hearty bowl of flavorful goodness!
Italian Sausage and Bell Pepper Polenta Bake is a heartier, make-ahead gluten-free twist on pizza with the classic combination of sausage and peppers. It's perfect cool-weather comfort food for any day of the week.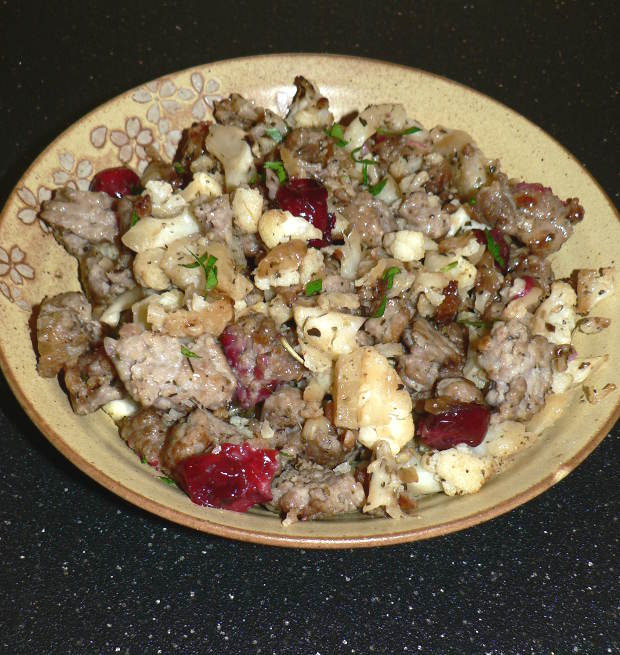 This Smoked Sausage And Cabbage Sauté is an easy gluten-free dinner with lots of flavor! With only a few common ingredients, it's easy recipe to enjoy all year long!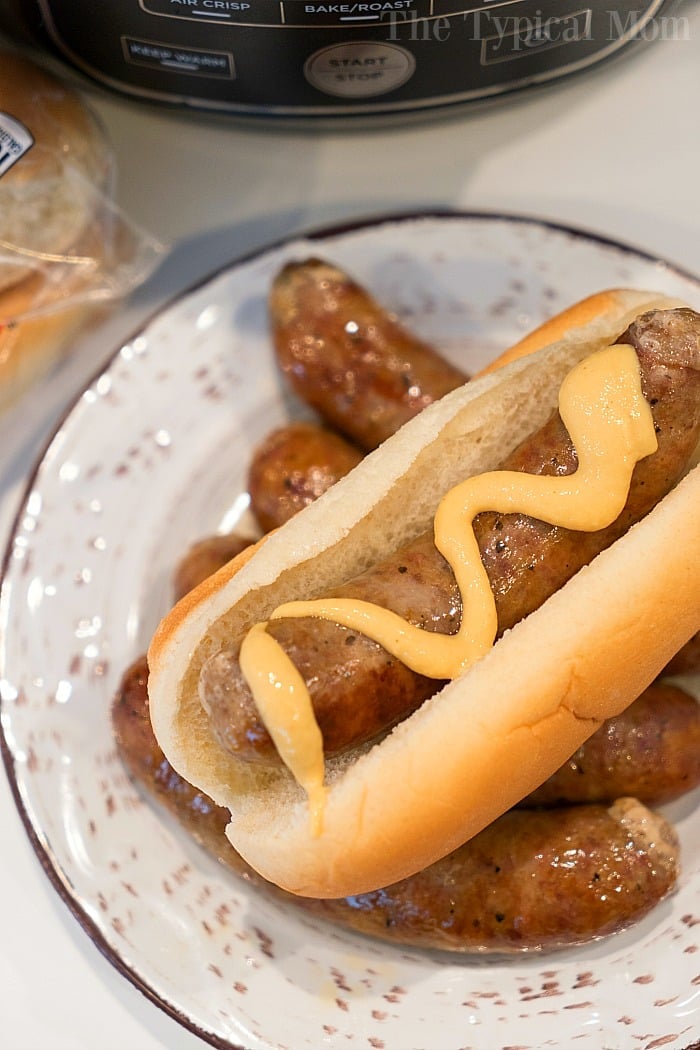 Italian sausage air fryer style is fast with a great crispy texture on the outside. Air fryer pork sausage is the absolute perfect weeknight dinner the whole family will love!
Quick oven baked Stuffed Pepper Casserole, a lazy version of undone stuffed peppers (or unstuffed). Made with cooked rice, mozzarella cheese, black pepper, and Italian sausage its the best gluten free dinner for busy weeknights.
Sheet Pan Sausage, Mushrooms and Fennel is the Italian-inspired, family favorite dish that you didn't know was missing from your recipe card. It's abundant with incredible flavors and textures from roasted Italian sausage, earthy mushrooms and fragrant fennel and herbs like fresh parsley. Best of all, it can be cooked easily on one sheet pan … a gluten free quick dinner with big flavor!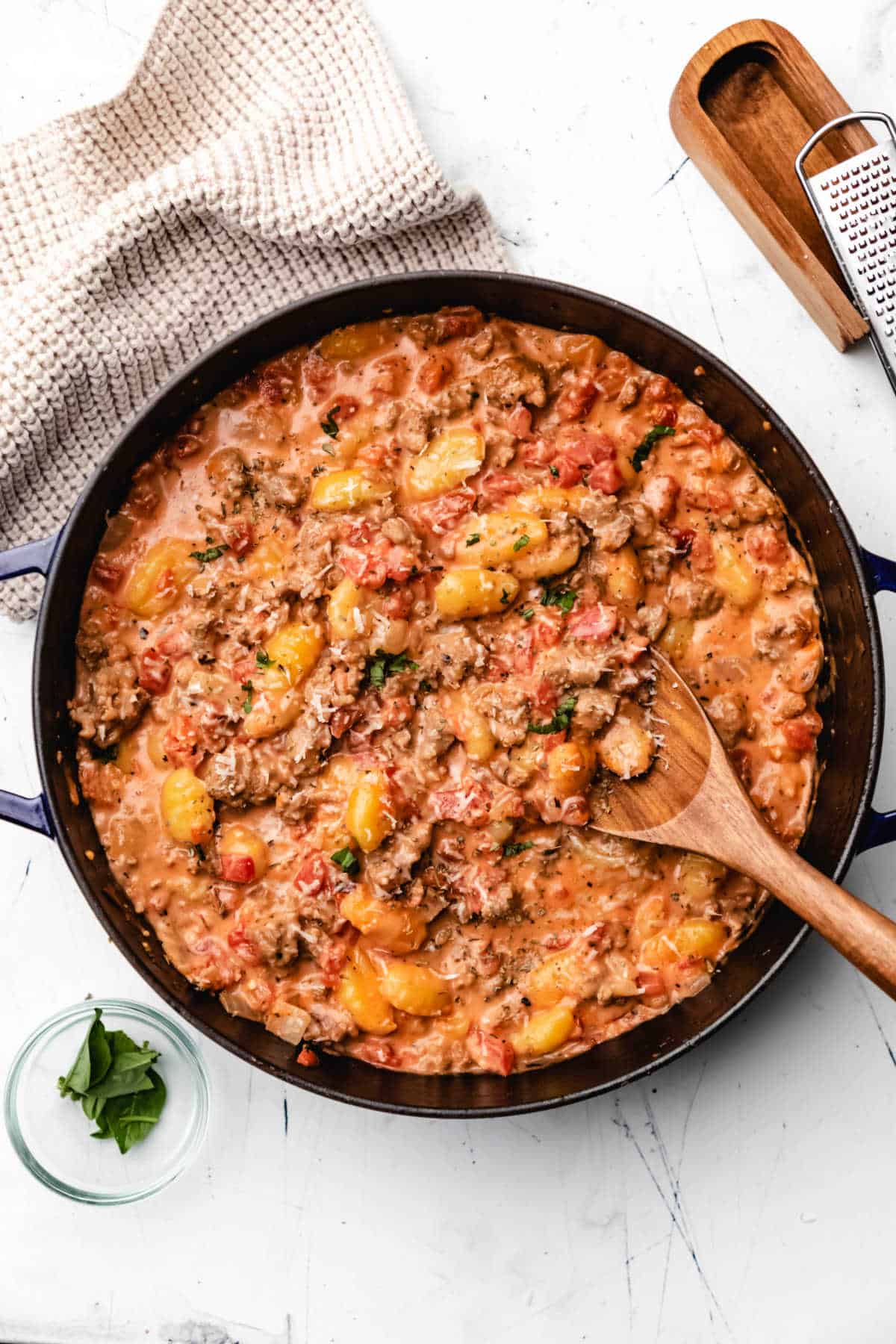 Easy one pot creamy sausage gnocchi makes a delicious and easy dinner recipe that's completely gluten free!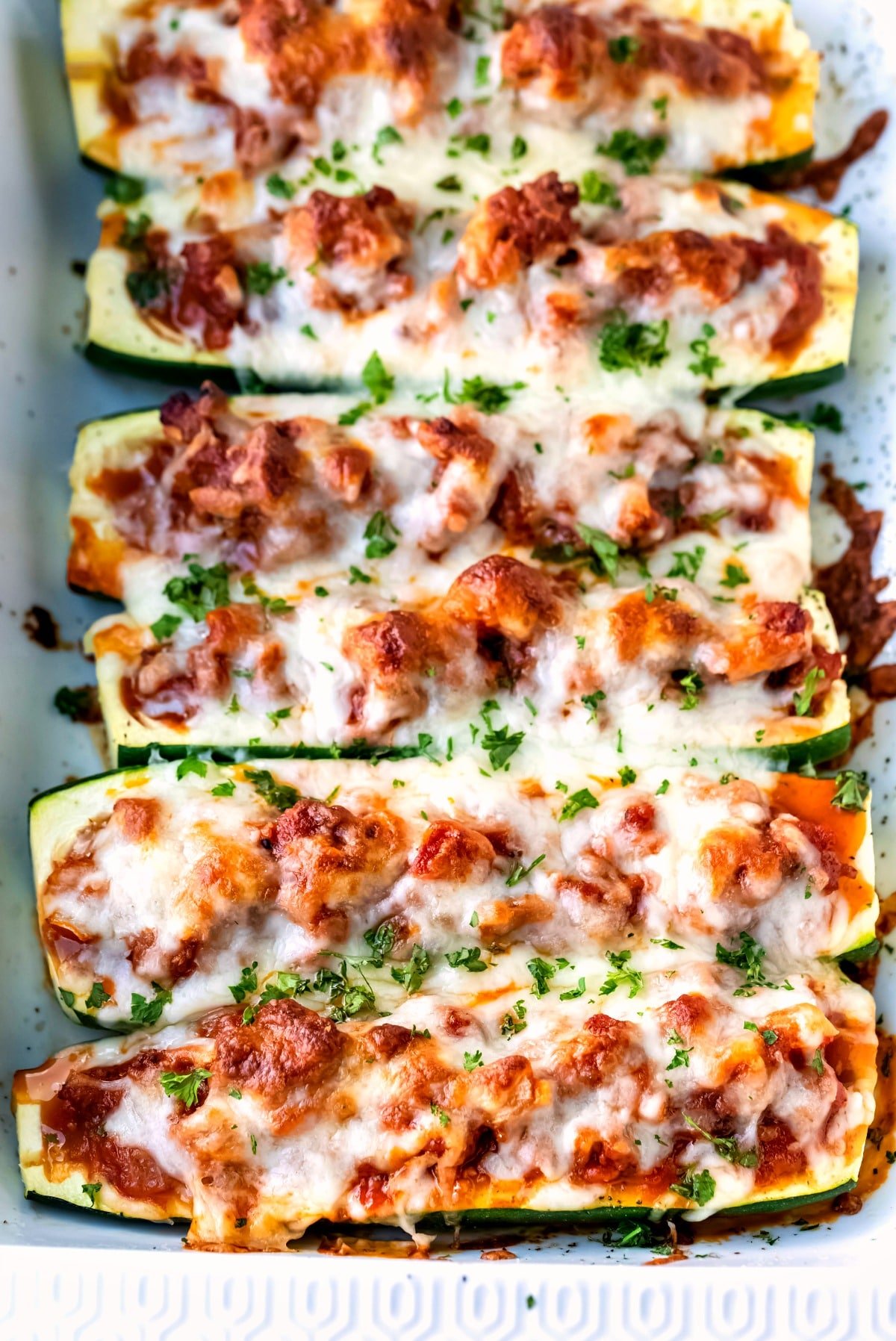 Zucchini boats are an easy dinner gluten free dinner for busy nights! These zucchini shells are stuffed with a hearty Italian sausage marinara sauce and topped with melted mozzarella cheese.
Looking for more gluten free delicious recipes for dinner? Click here!