I've curated a list of 15 outstanding grain-free vegan recipes for you to try. These talented bloggers have generously agreed to let me share them with you on Eating Works.

Why Grain Free Vegan Dinner Recipes?
When you're on a limited diet it's easy to fall into a kitchen rut. You know what I'm talking about. When you open a fridge full of food and still feel like you have nothing to eat? We've all been there, myself included.
I hope these grain free vegan recipes help get you out of your recipe rut. We are all stuck at home right now and cooking more than ever. This is the perfect time to start experimenting in the kitchen. I know the pandemic has made it hard for you (my clients and readers) to eat healthy. Since access to fresh food is limited, these recipes showcase a wide variety of ingredients prepared in unexpected ways!
I hope you try some of them. And don't forget to let me know how you liked them!
What's Included In these Grain-Free Vegan Recipes?
I've gone through all of these recipes and inspected the ingredients to make sure that they support detoxification and digestive health. We are all on slightly different paths. These recipes are all clean, grain free (duh) and soy free or soy ingredients can be easily swapped out.
What You Won't Find
You won't find soy or processed vegan cheese. There are a few recipes with limited amounts of potatoes. You can swap out the white potatoes for Japanese yams or sweet potatoes if you are avoiding them for gut health.
Why Grain-Free and Vegan Recipes?
I don't like to completely dismiss food groups for no reason. Though for most women I work with, grains work against them when ingested – leading to constipation, candida overgrowth, bloating and weight gain. For those of you who are trying to lead a plant-based diet without grains its easy to get bored eating the same thing over and over again. Also, vegan grain free meals are all combined properly for optimal digestion.
For more information on food combining click here.
Let's jump into these recipes!
15 Grain Free Vegan Recipes
Mediterranean Sheet Pan Meal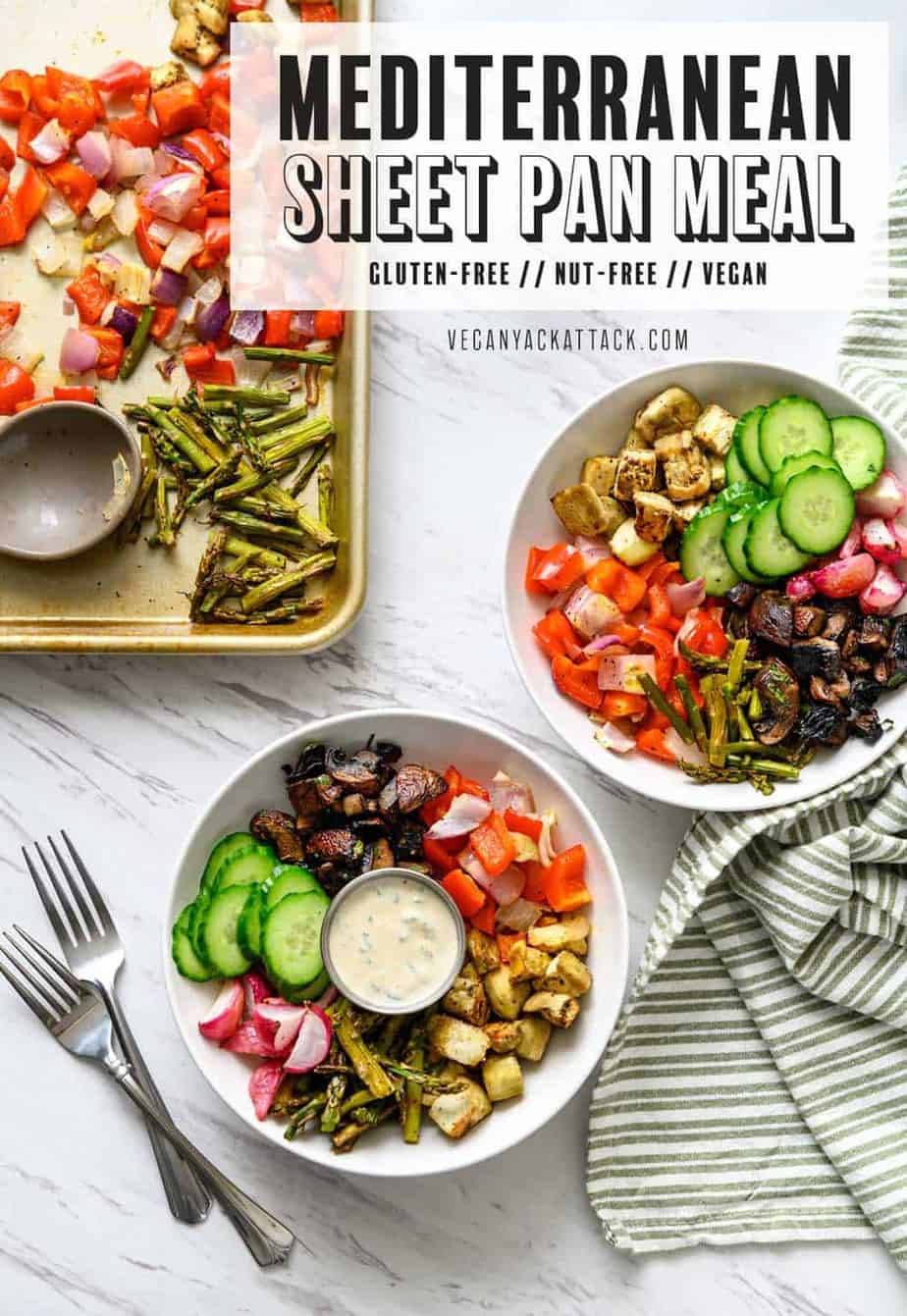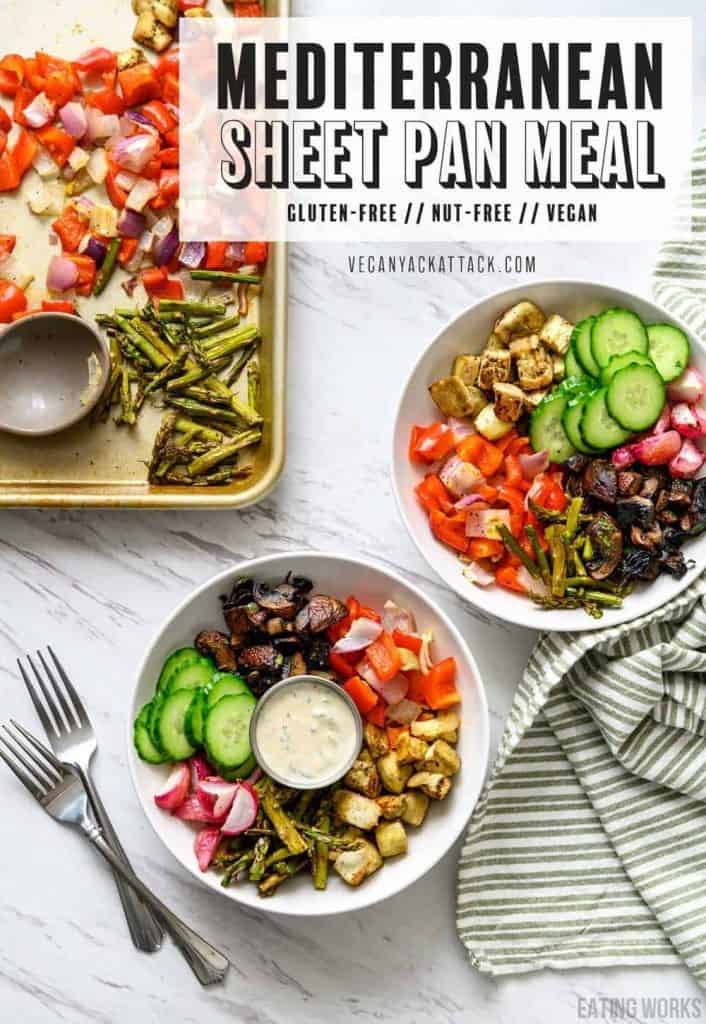 Beet and Leek Cassava Crust Pizza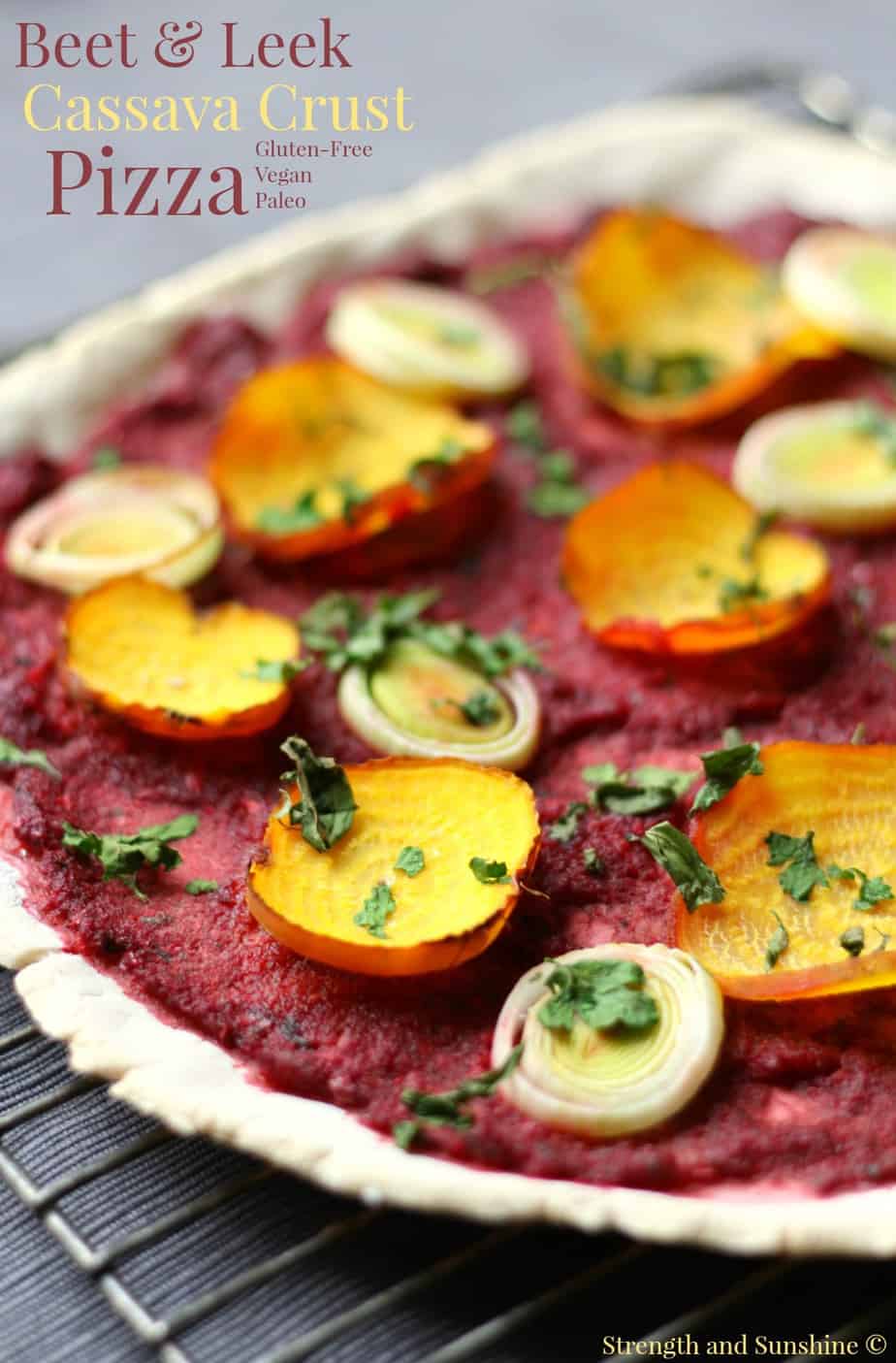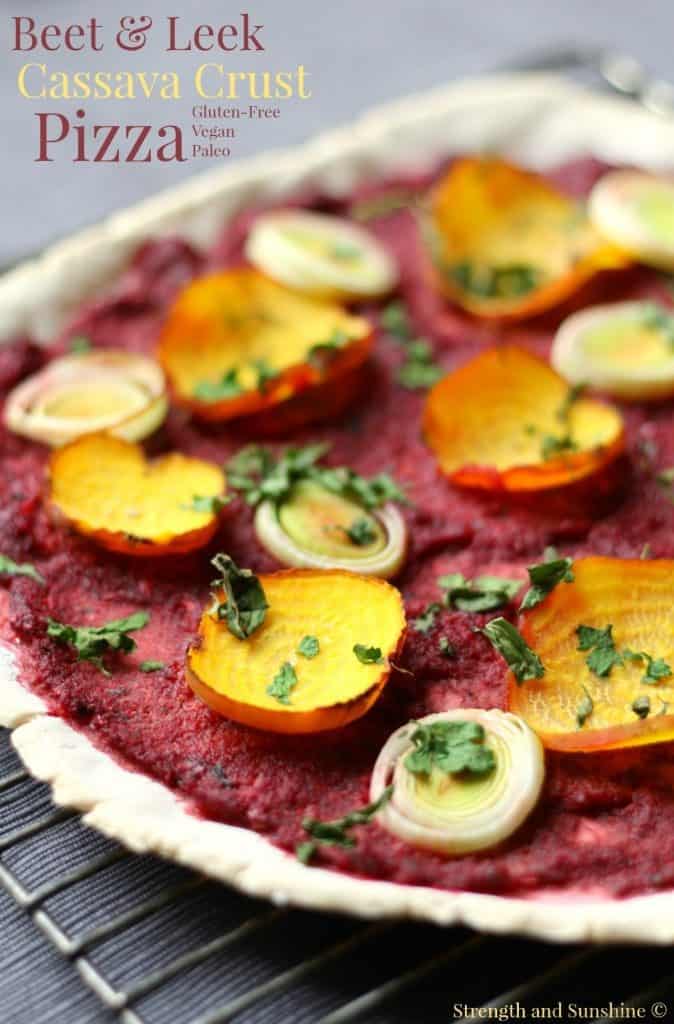 Doesn't this grain free vegan cassava pizza look amazing? I would love to have this for dinner.
Lemon Garlic Zoodles
No pasta needed with this grain-free recipe! And it's vegan..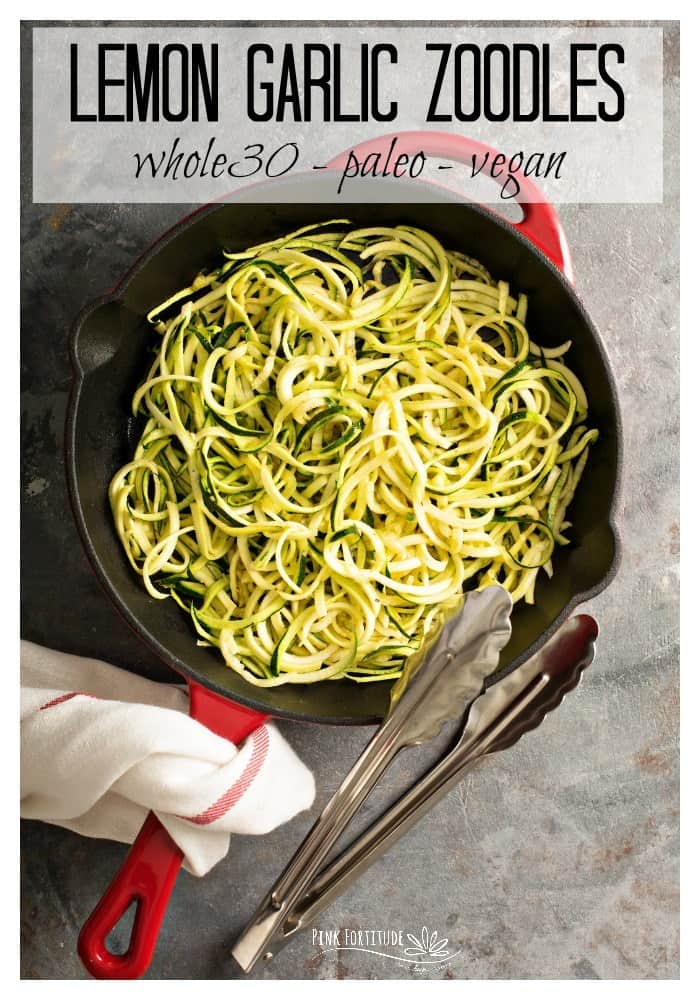 Vegan and Grain-Free Stuffed Sweet Potatoes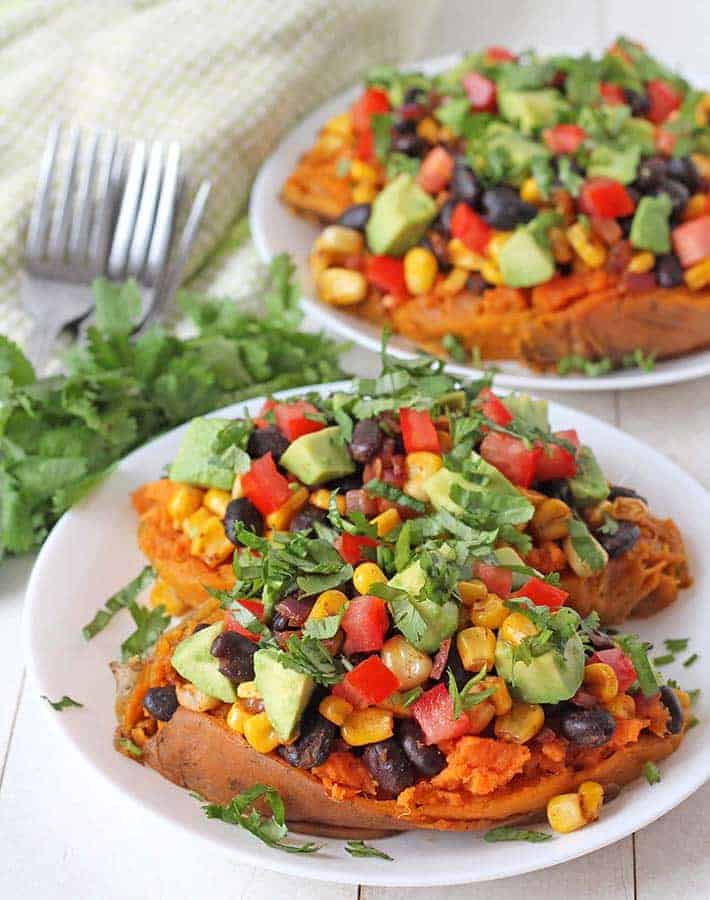 No Rice Sushi with Sweet Potato and Jicama
I used to love going to Matthew Kenny's Restaurant, One Lucky Duck in New York City for their vegan sushi. They used cauliflower rice before it was popular. Since I don't like cauliflower rice I'm excited to try this variation of grain-free vegan sushi.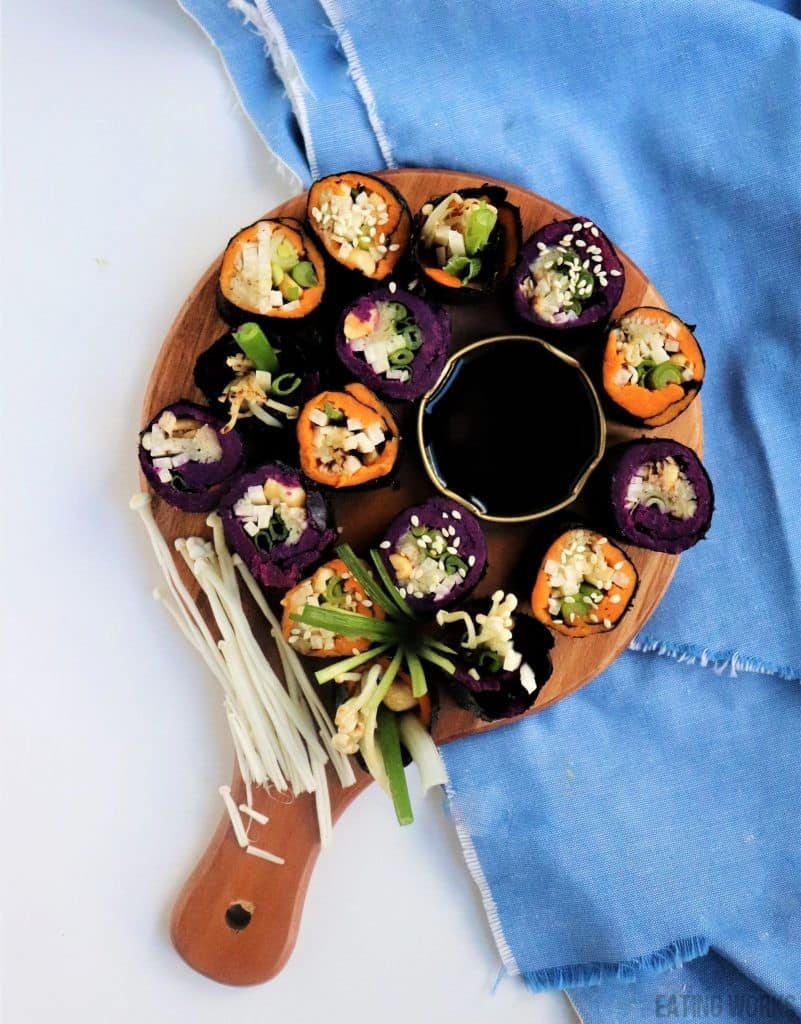 Fesenjan – Persian Walnut Stew (fesenjoon)
I must admit I've never heard of walnut stew before. It sounds interesting and the recipe uses cauliflower to make the stew lighter. I enjoyed reading about this recipe since it's an international dish that is also grain-free and vegan!
Lazy Falafel Baked Sweet Potatoes
I love healthy falafel anything so this recipe sounds like it will hit the spot! The falafel is clean, made only with chickpeas, vegetables and spices.
Easy Cheesy Plant Based-Casserole
This recipe is very decadent despite how simple it is. The cheese is cashew-based, which I love because so many vegan cheeses are highly processed and are made with soy. Eating fake cheese with tons of processed ingredients is no better than eating processed foods. You would be better off just eating the real cheese. You just need to blend up the cheese and sauce for this recipe before throwing it into the pan, making this casserole a great grain-free vegan recipe. This is the perfect grain-free vegan dinner recipe for the kids in your family.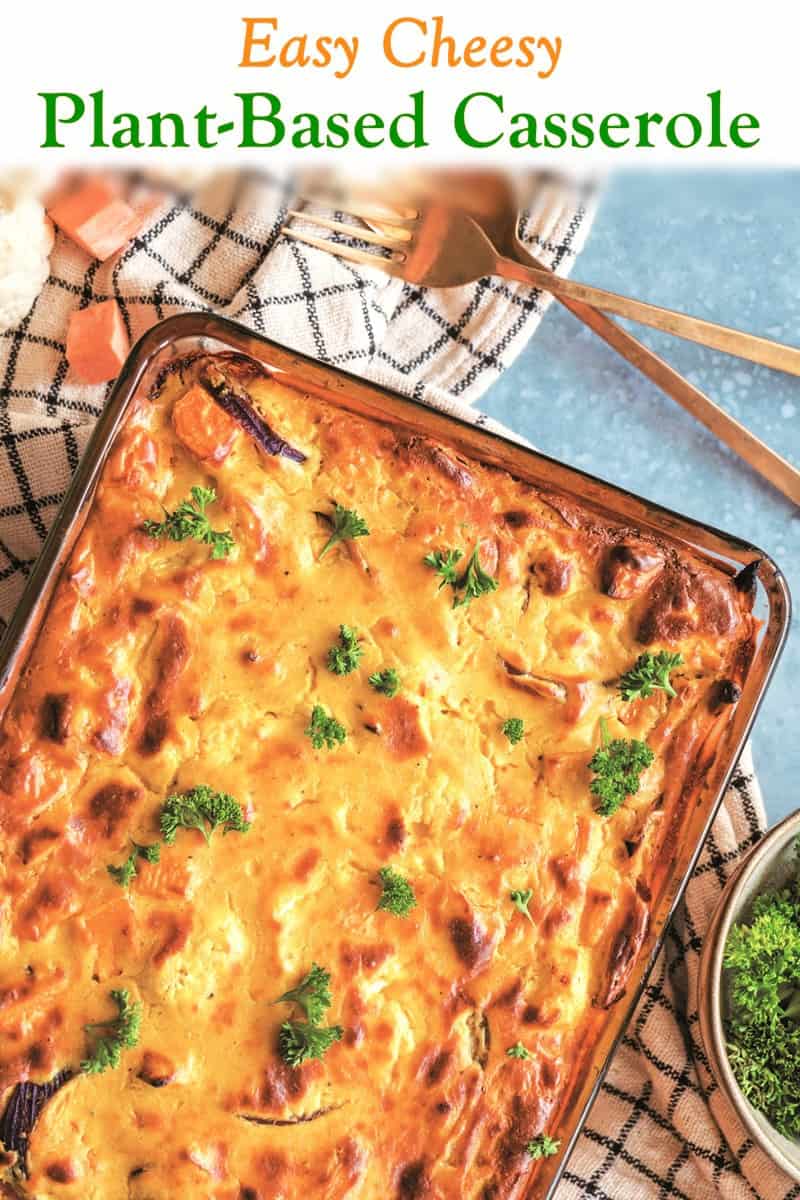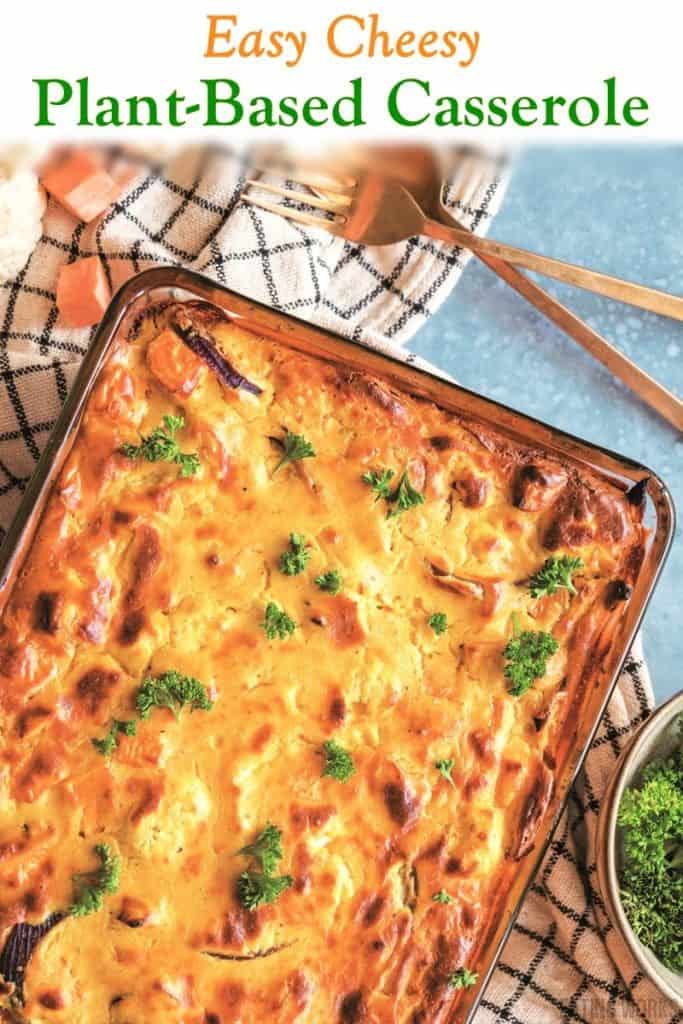 Roasted Steak-y Mushroom Kale Salad
Doesn't this kale salad look beautiful! The chickpeas, mushrooms and a few potatoes make this salad filling. If you are avoiding white potatoes, you can swap them out for Japanese yams or sweet potatoes.
Lemon Pepper Cauliflower Steaks Perfect for Grain Free Dinners
I love cauliflower steaks in general, but the intense flavors of lemon and pepper amp up the taste on this usually bland vegetable.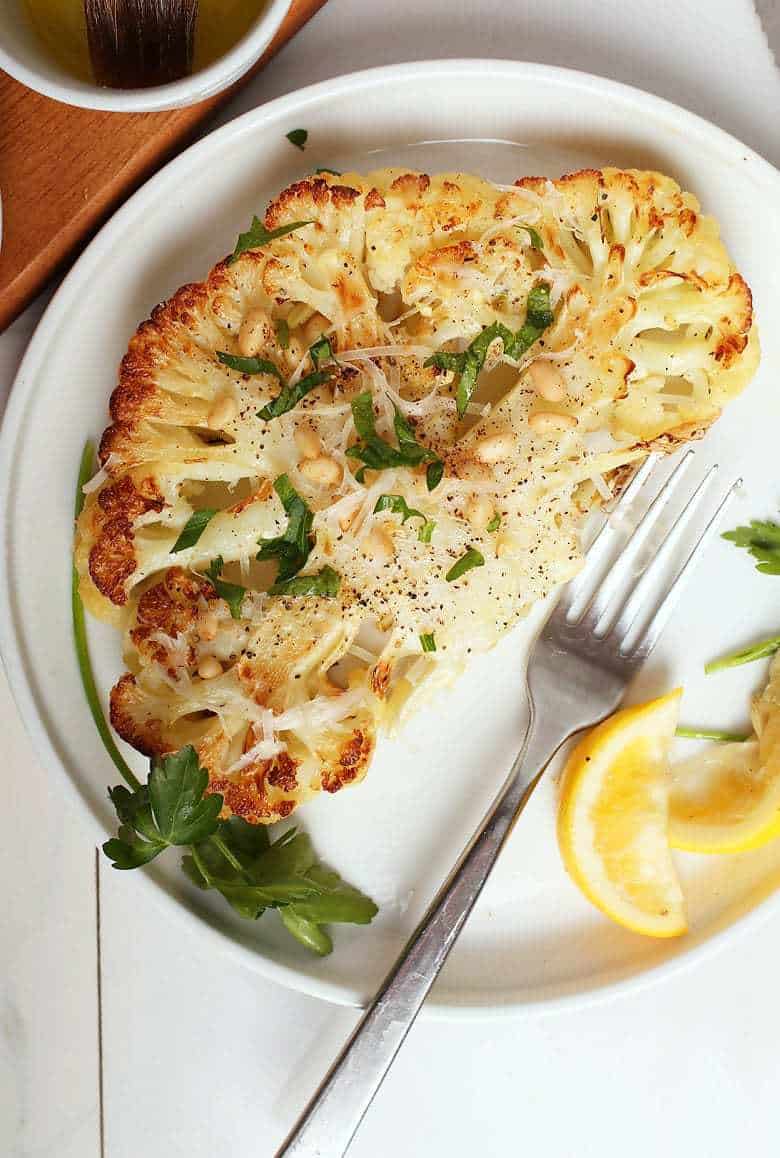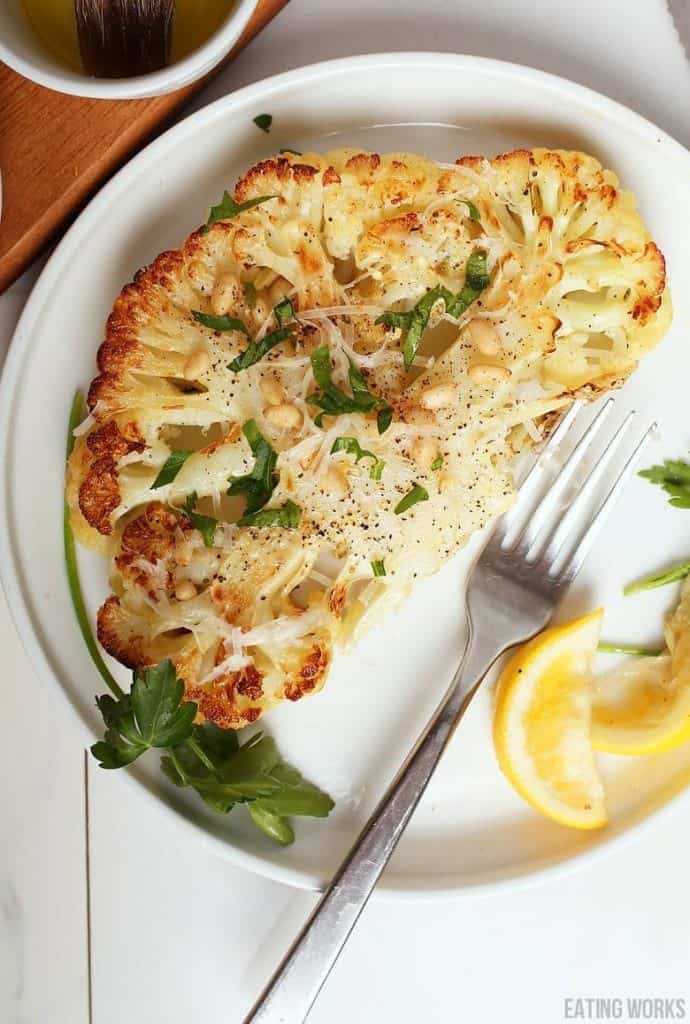 Instant Pot Dinner with Sun-Dried Tomato Spaghetti Squash
This grain-free vegan recipe is my favorite of the bunch. Not only does the picture make it look absolutely mouthwatering, it's also simple to make using an Instant Pot. If you don't have an instant pot I'm sure you can modify by using your oven. I love the vegan parmesan cheese used in this recipe as well.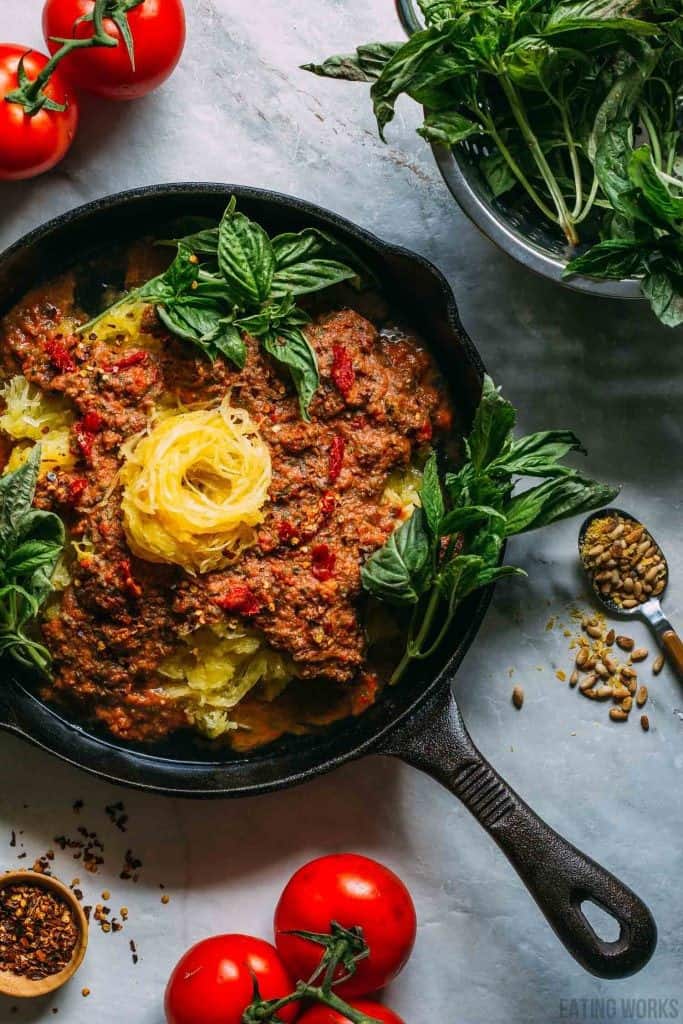 Vegan Roasted Squash Salad with Marinaded Chickpeas
This salad grain-free vegan recipe is light and yet satisfying. The marinade takes the chickpeas up to the next level here.
Grain-Free Vegan Chickpea Shawarma Salad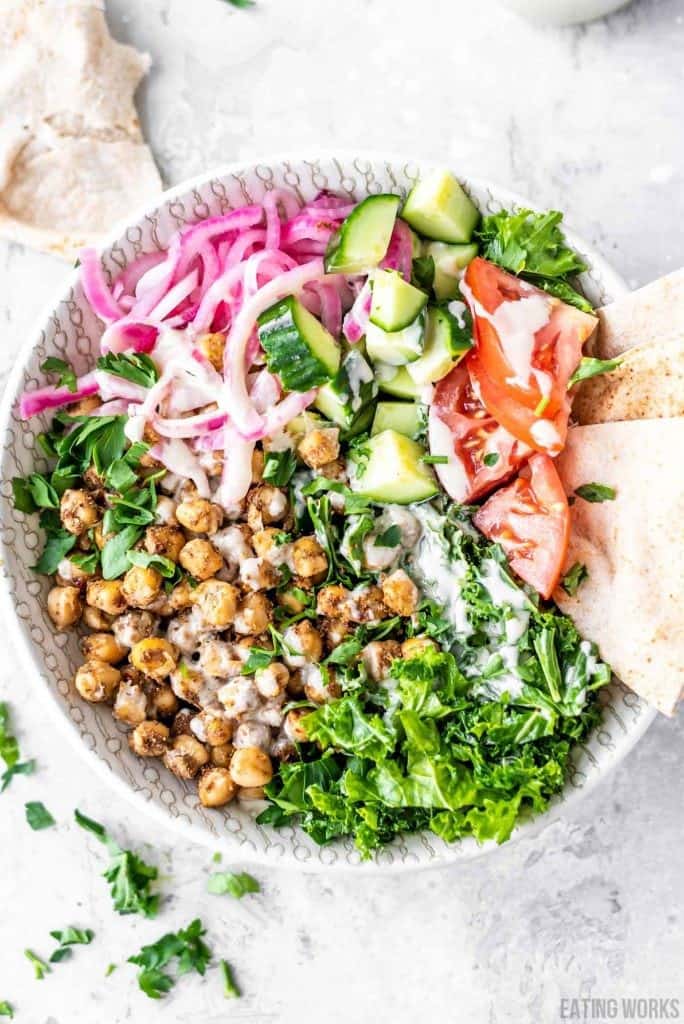 Cauliflower Steak with Green Peppercorn Sauce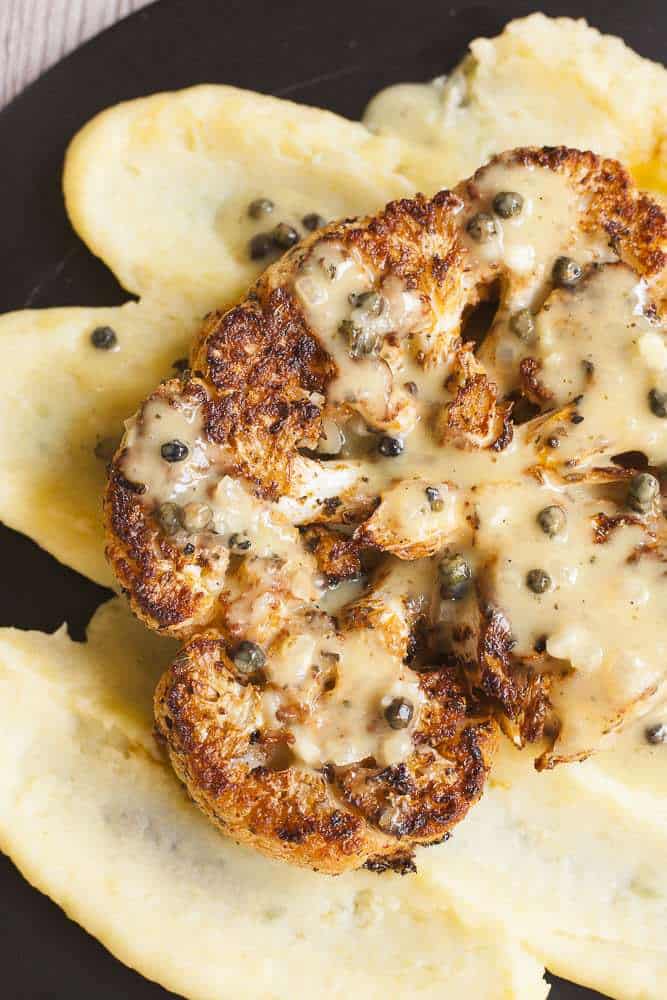 Portobello Mushroom with Artichoke Hearts and Kale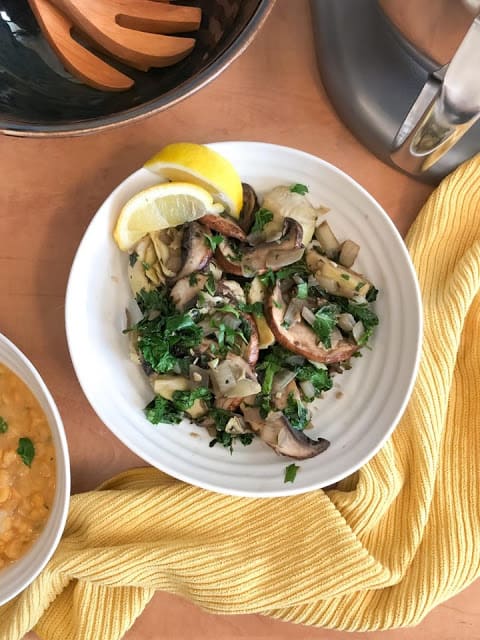 More Grain-Free Vegan Dinner Recipes From Eating Works to Try
Check Out: Video and Recipe for 4 Ingredient Grain Free Bread
I hope you've been inspired to go grain-free with these recipes. And if you are already grain-free and vegan hopefully these new dinner recipe ideas will get you out of the kitchen rut. Especially now that all of the restaurants are closed due to the Pandemic. Grain Free Vegan Dinners Web Story