25 Gluten Free Cupcakes For Fathers Day + (keto, vegan, dairy free)
25 of the best Gluten Free Cupcake Recipes you'll find on the internet along with tips on making gluten free cupcakes yourself! I've broken these recipes down into vegan gluten free cupcake recipes, vegetarian, and keto friendly gluten free cupcakes. No matter what kind of gluten free diet you're on you'll find a cupcake recipe that will work for you.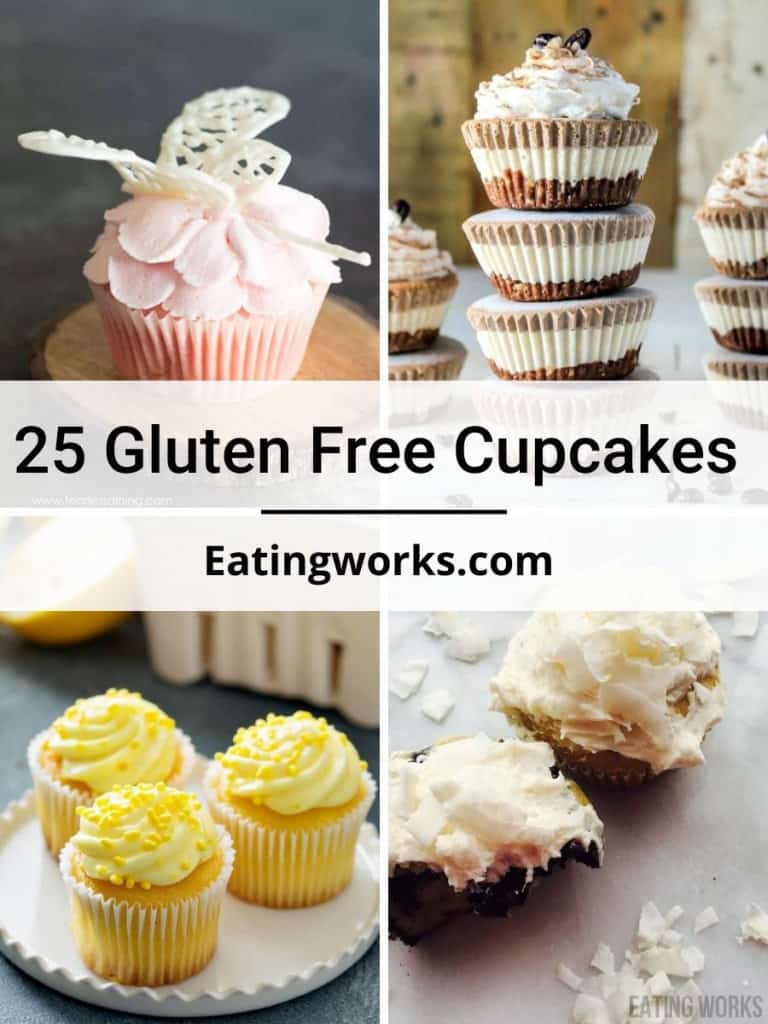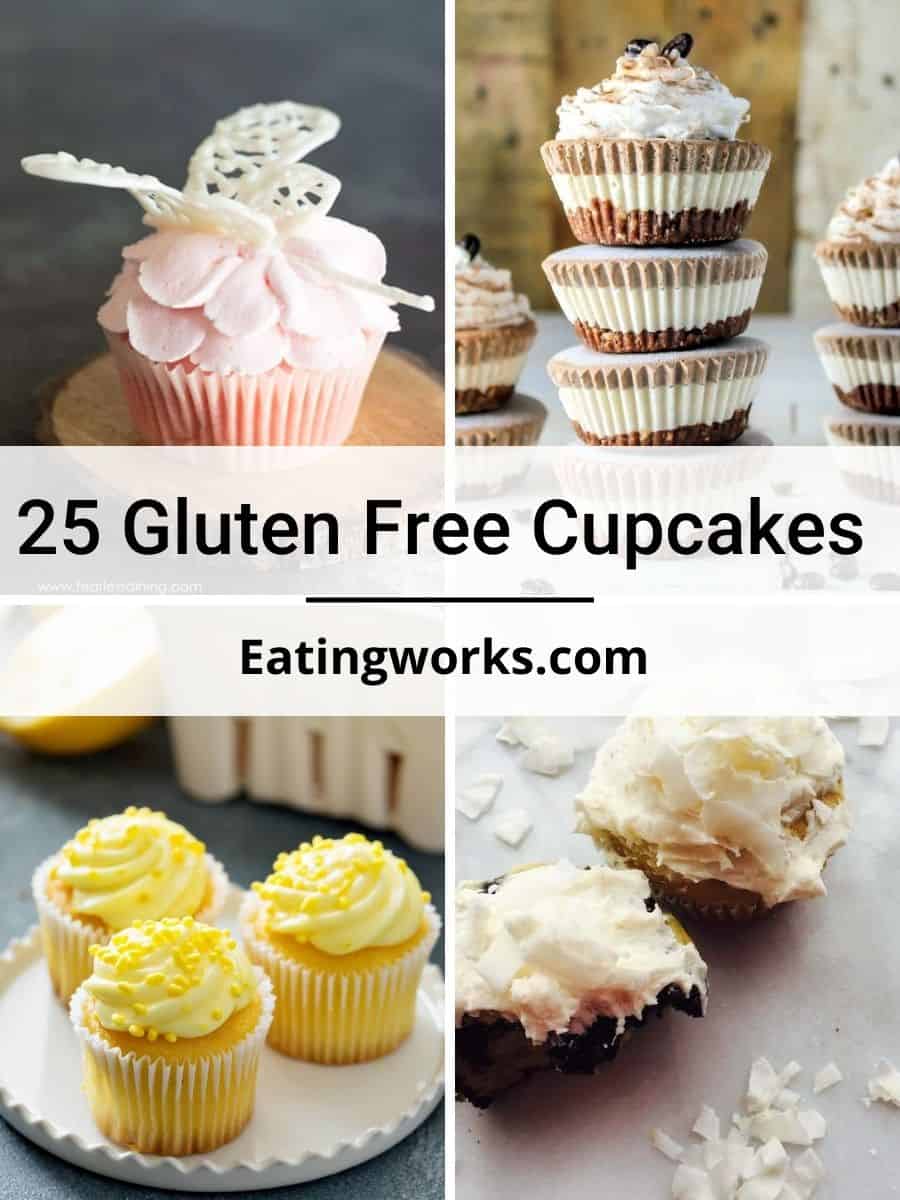 Vegan & Gluten Free Cupcakes
"Red Velvet Cupcakes are vegan, allergy-free, and topped with a homemade dairy-free cream cheese frosting! These naturally-dyed, soft and tender cupcakes have a perfect balance of sweetness and tang with mild notes of cocoa and vanilla. This simple recipe is so easy and quick, it's baked in just 15 minutes!" – Strength & Sunshine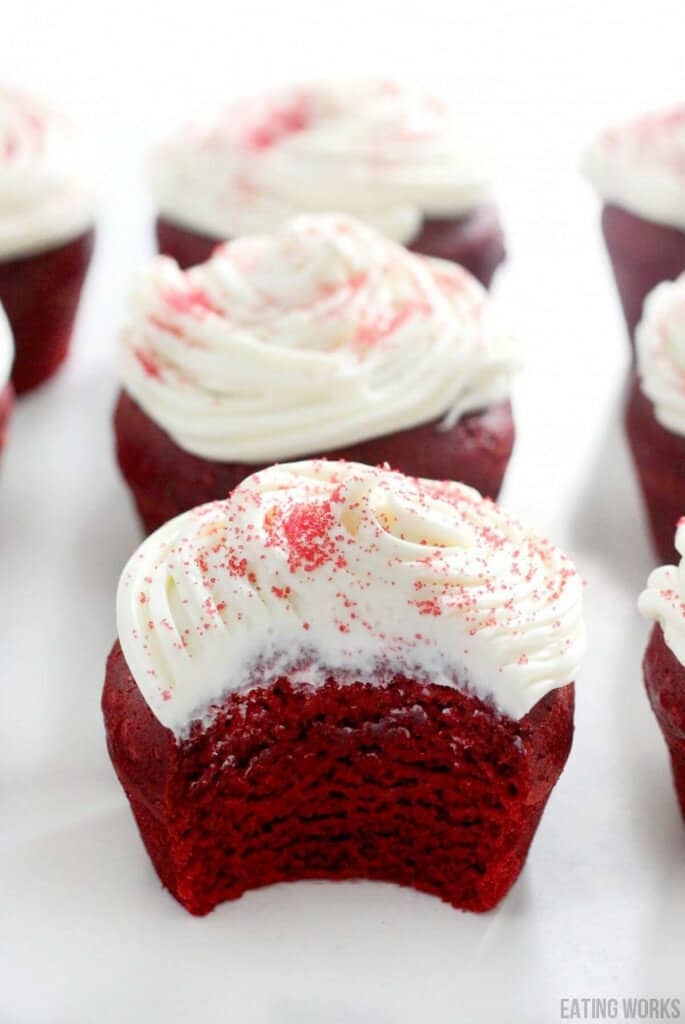 "Rich chocolate combined with sweet, minty freshness! These Mint Chocolate Cupcakes are vegan, allergy-free, and a perfect way to take your chocolate cupcake craving up a notch! Homemade chocolate cupcakes topped with a naturally green, minty, & dairy-free buttercream frosting with a dash of chocolate sprinkles!" – Strength and Sunshine
Easy vegan and gluten free peanut butter cupcakes with real peanut butter cup topping!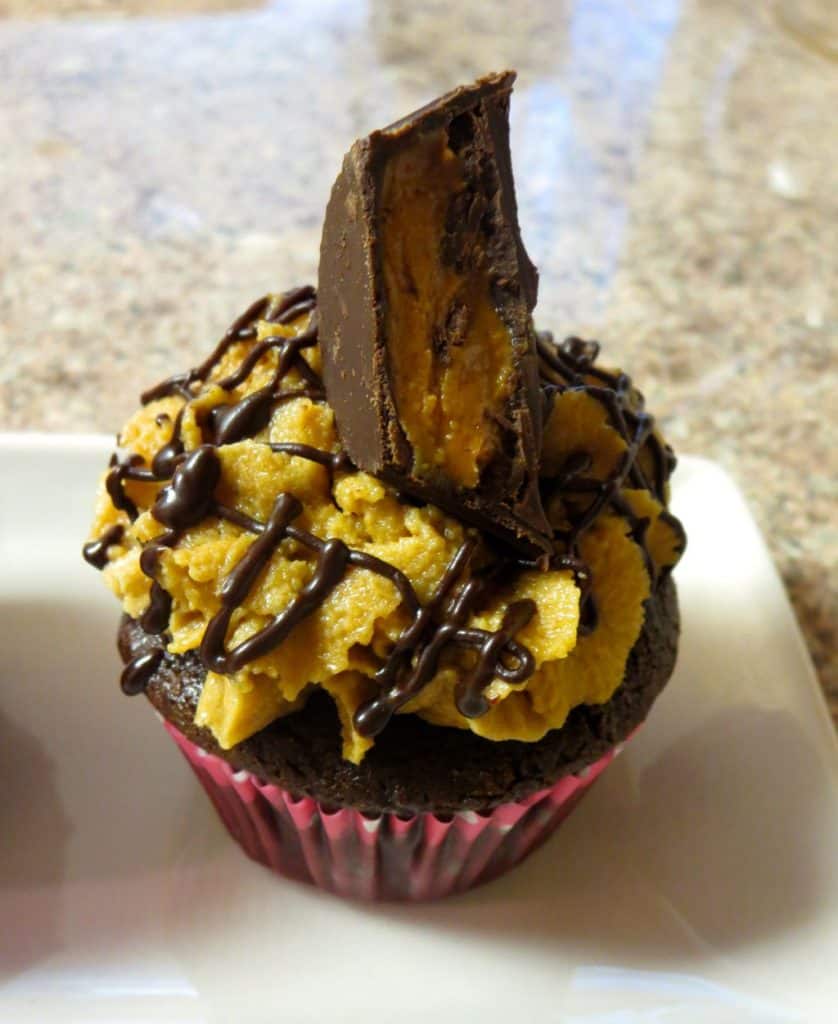 Snickers cupcake has all of the great taste of a snickers bar without any of the processed ingredients. Made with chickpea flour!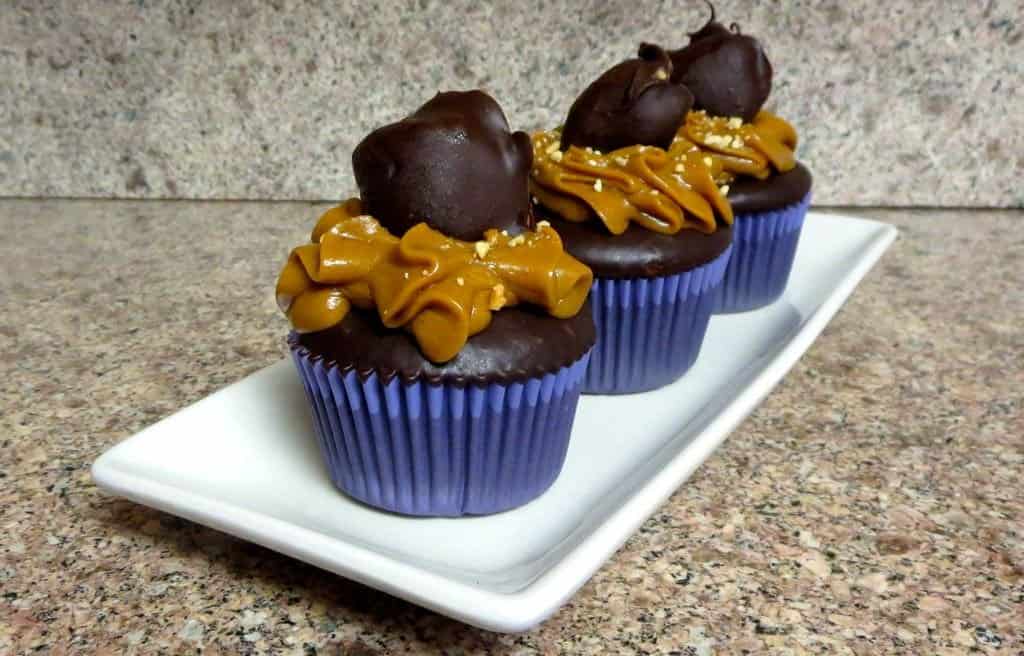 "Oh my, these versatile gluten-free vanilla cupcakes are free of the top eight allergens, and yes, they are even vegan!" – Godairyfree.com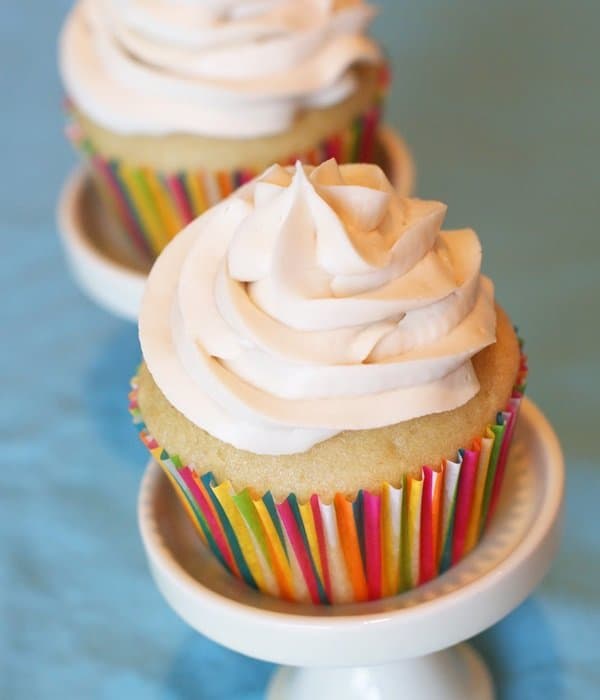 "Cookie Dough Cupcakes are from The Feast of Sweets finale chapter in Sweet, Savory, and Free. And like all of the recipes in this enticing cookbook, they are amazingly vegan, gluten-free, top allergen-free, and refined sugar-free." – www.Godairyfree.com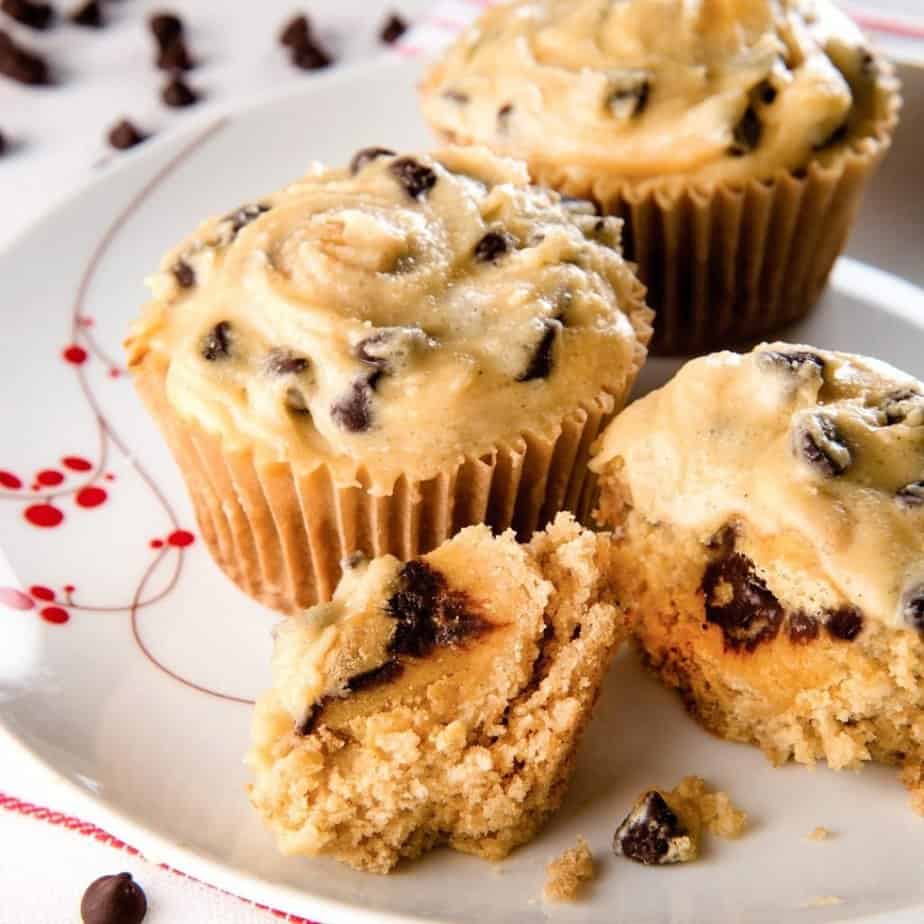 "I'm telling you these vegan gluten-free chocolate cupcakes are blow your mind delicious. The texture and flavor remind you of regular cupcakes and they are super easy to make with only 9 ingredients!" – vegansdontbite.com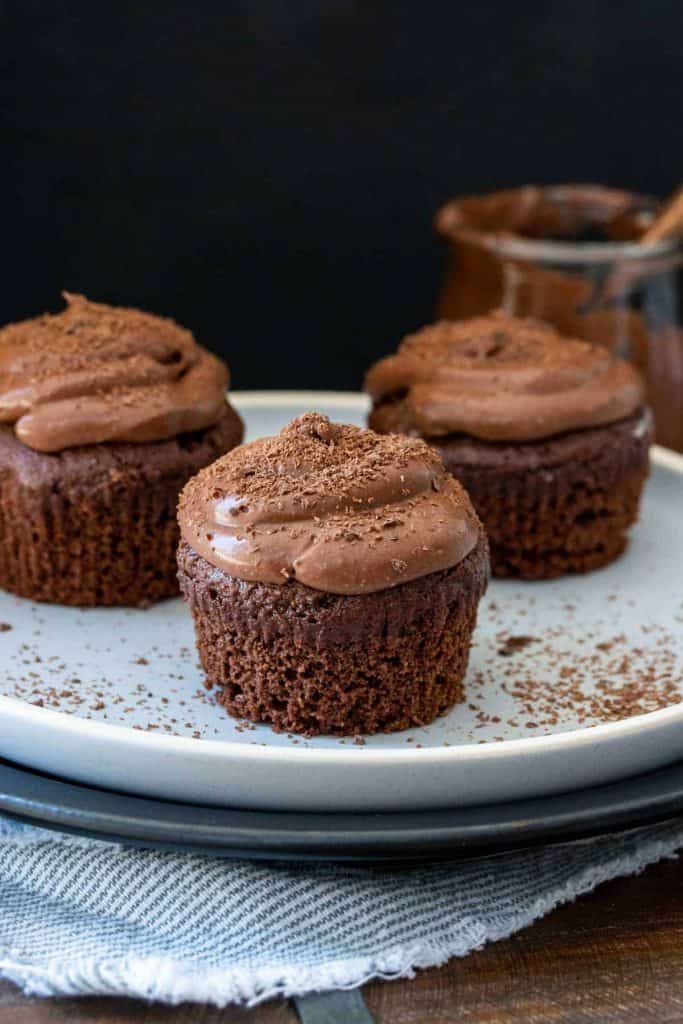 "Beautiful and tasty vegan gluten-free chocolate cupcakes are blow your mind delicious. The texture and flavor remind you of regular cupcakes and they are super easy to make with only 9 ingredients!" – vegansdontbite.com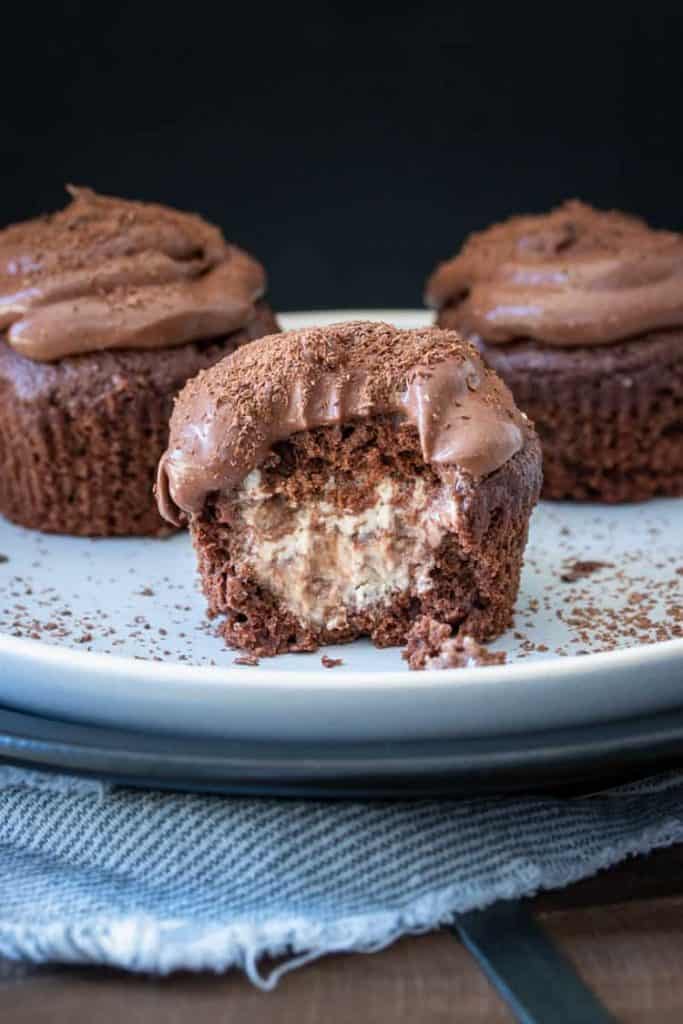 "Vegan pumpkin cupcakes are moist and delicious" – vegansdontbite.com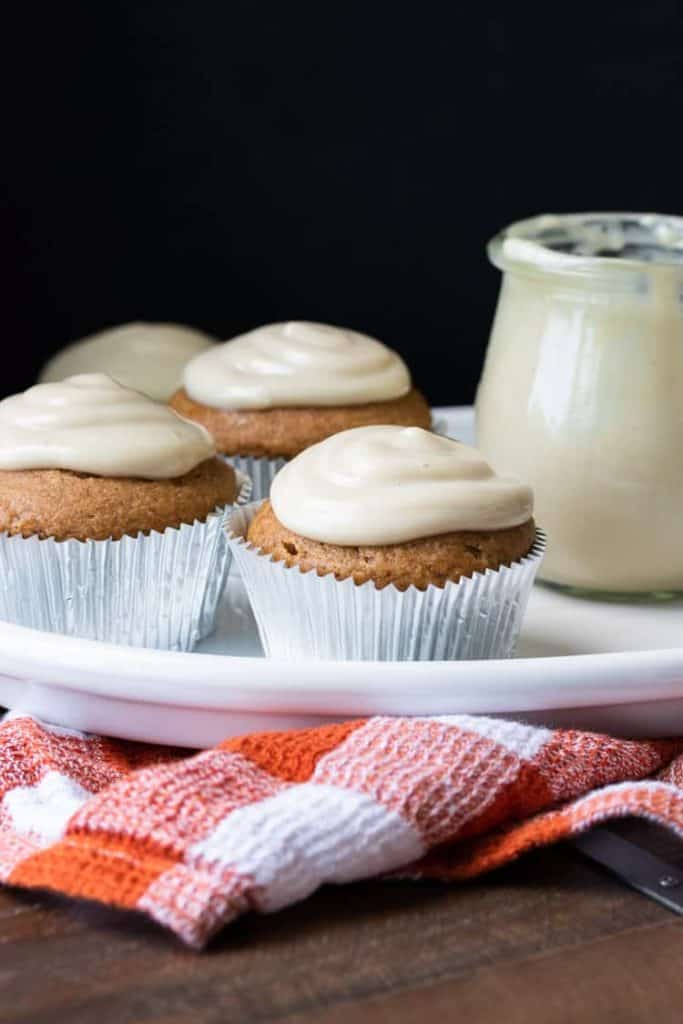 "Perfectly moist, fluffy and based on easy to find whole food ingredients. You'd never guess these vegan vanilla cupcakes are easy to make and gluten free!" – vegansdontbite.com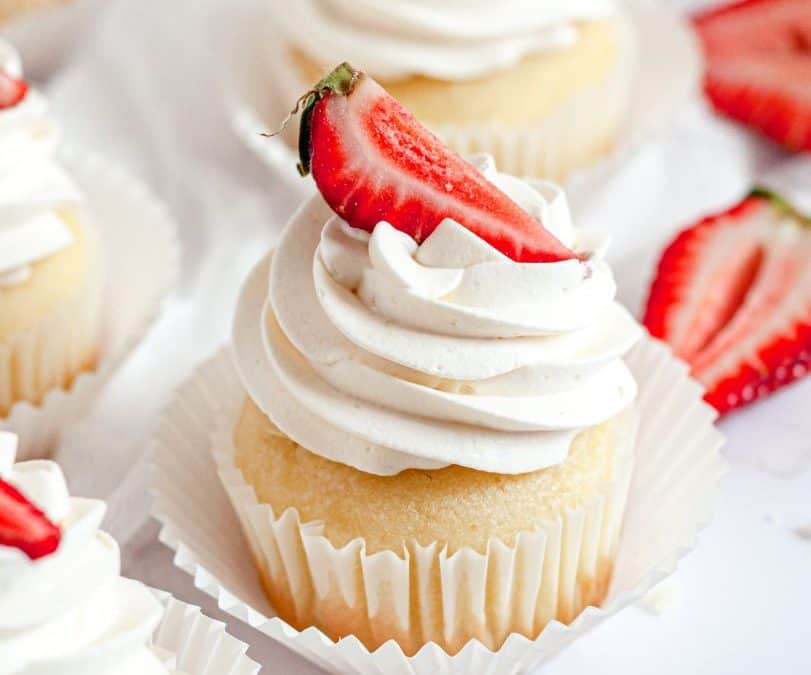 Strawbery Shortcake Cupcakes Gluten and Dairy Free
"Strawberry short cake cupcakes are a light and fluffy vanilla cupcake base packed with strawberry filling and topped with fresh whipped cream. Summer strawberry shortcake in cupcake form!" – cakedbykate.com
Get The Recipe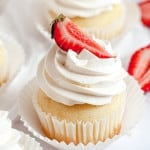 12. Chocolate Fudge Cupcakes
Rich Vegan Chocolate Cupcakes
Fudgy gluten free cupcakes made from ingredients you already have in your pantry. This is a quick and easy recipe. – itsnotcomplicatedrecipes.com
Get the recipe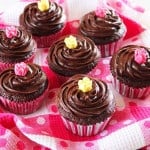 Nut Free & Keto and Low Carb Gluten Free Cupcakes With Dairy
If you're on a low carb diet you'll love these low sugar and low carb gluten free red velvet cupcakes!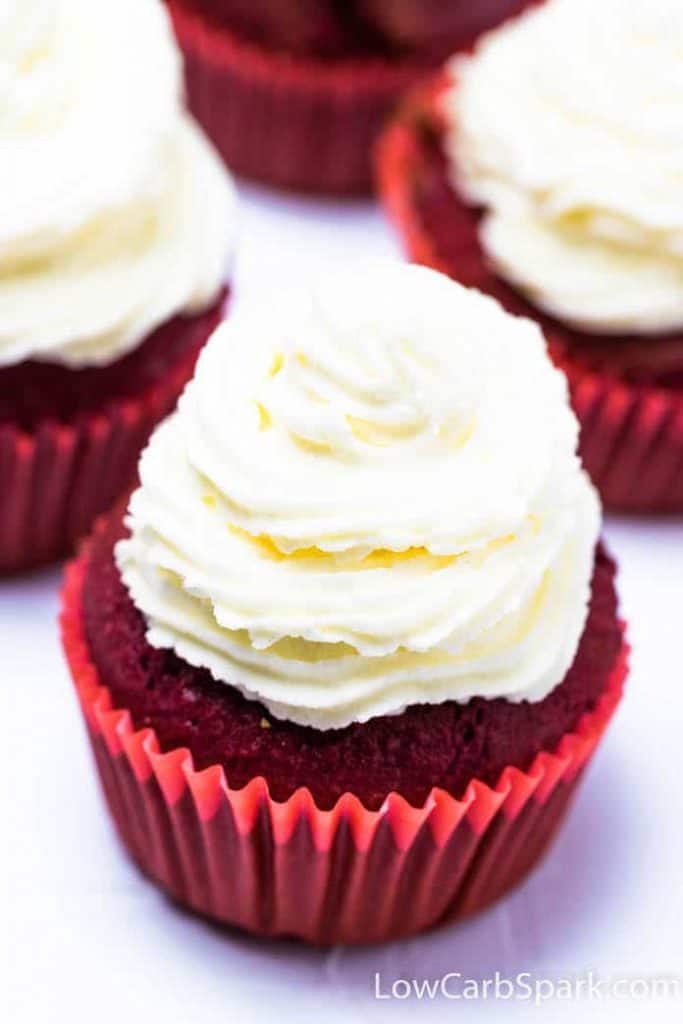 Classic chocolate cupcakes have been updated by a gluten free flower and buttery fudge frosting.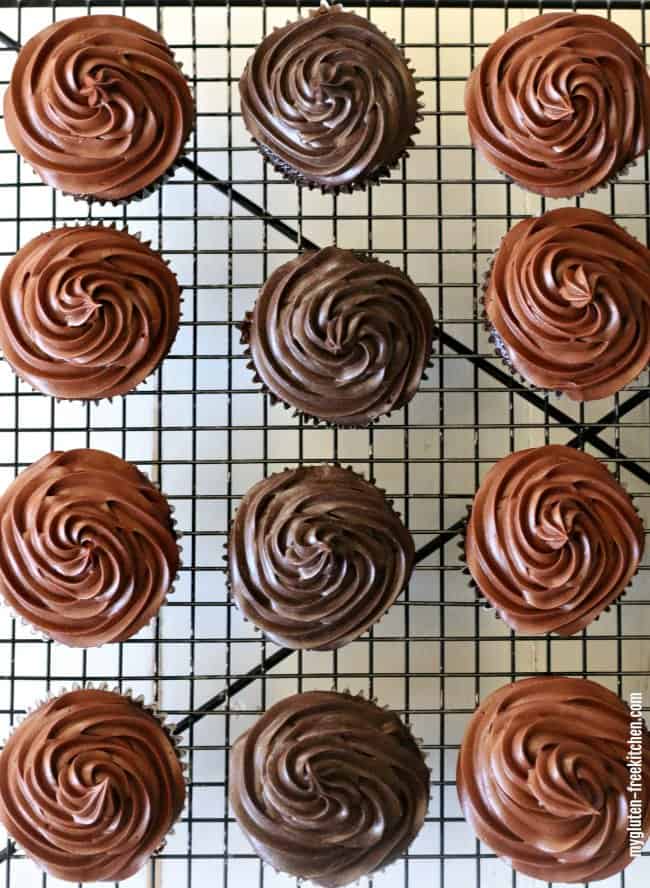 A perfect snack to satisfy anyone's sweet tooth; these almond flour cupcakes are made with a scrumptious buttercream frosting.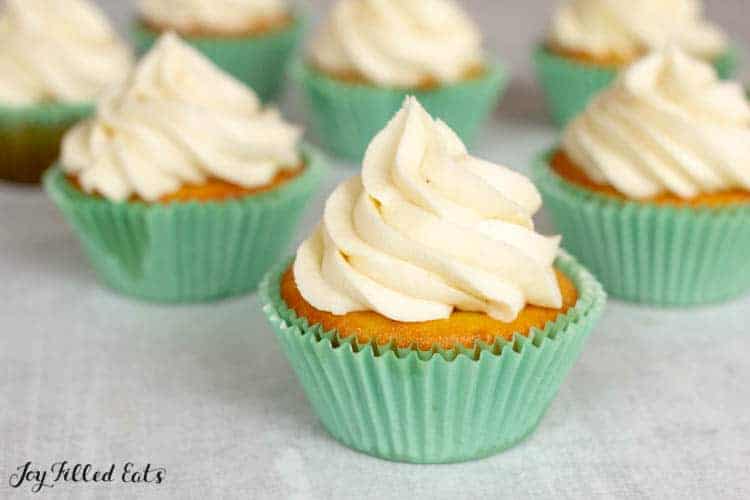 "Lemon Cupcakes filled with lemon curd & raspberries & topped with a light & fluffy raspberry frosting? Sign me up. They are just so pretty they are perfect for parties, baby or bridal showers, or just to enjoy on a nice summer afternoon. This easy recipe is low carb, gluten free, grain free, sugar free…" – joyfilledeats.com
"Lemon Drizzle Cupcakes are one of my all-time favourite cupcakes. Lovers of lemon will be delighted with them. They are intensely lemony with a moist and tender texture." – itsnotcomplicatedrecipes.com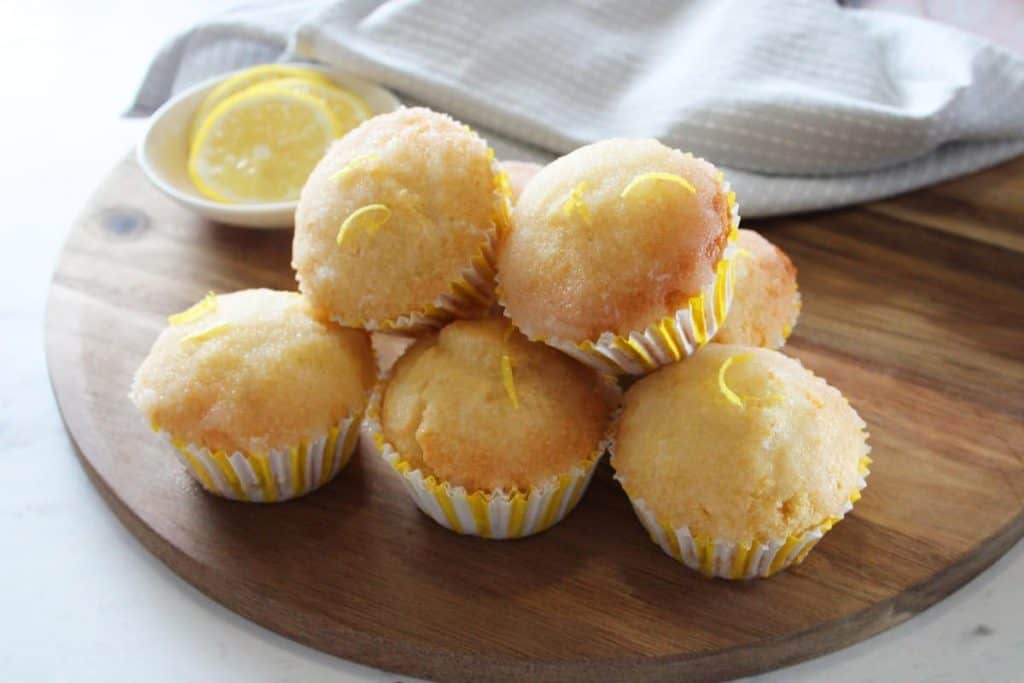 "Light and airyCheesecake Cupcakes are a sugar free, creamy and delicious guilt free dessert that is super rich." – ihackediabetes.com
Transport yourself to the tropics with these amazing gluten free coconut cupcakes!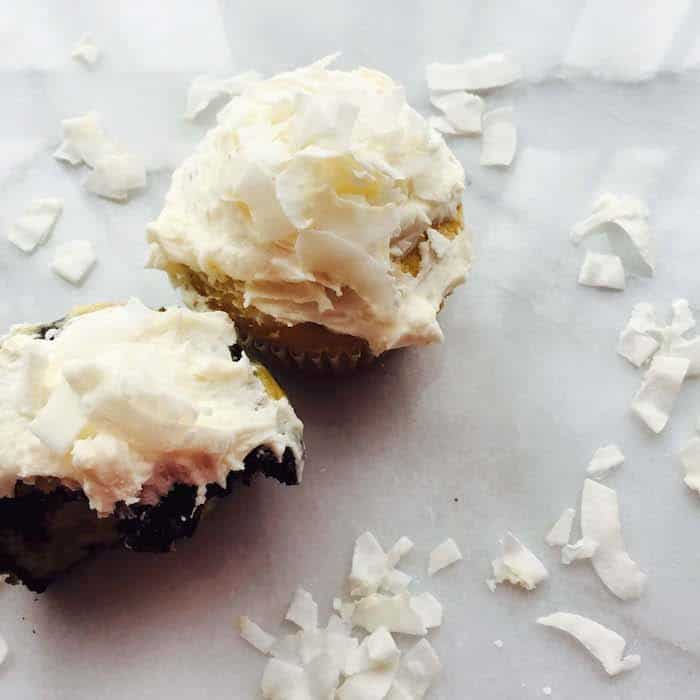 "If you love a traditional Victoria sponge cake you will also love these beautiful cupcakes." – glutenfreetranquility.com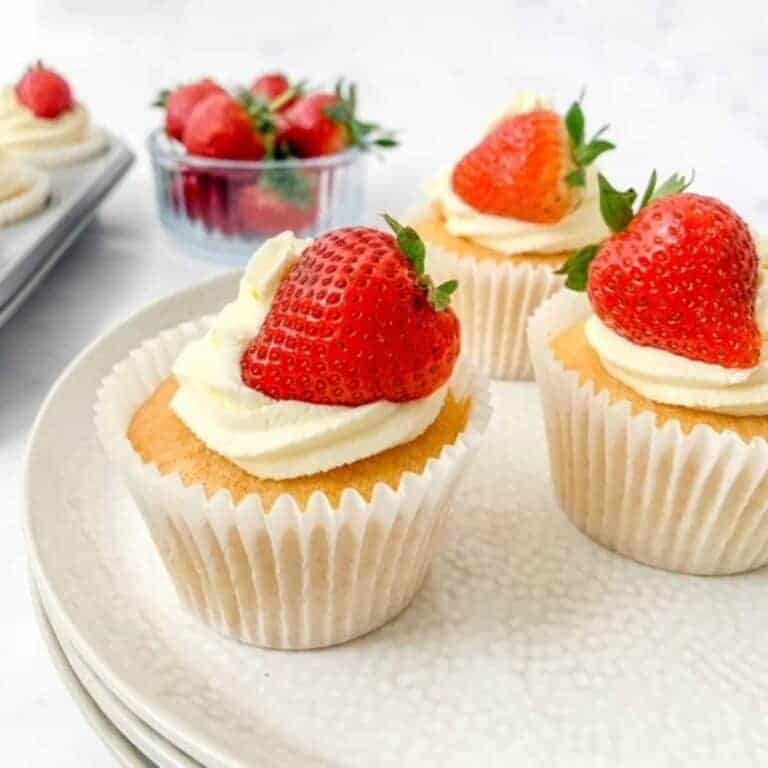 "These festive ice cream cone cupcakes won't melt!"
If you like bananas and chocolate chips you'll love these fun gluten free cupcakes!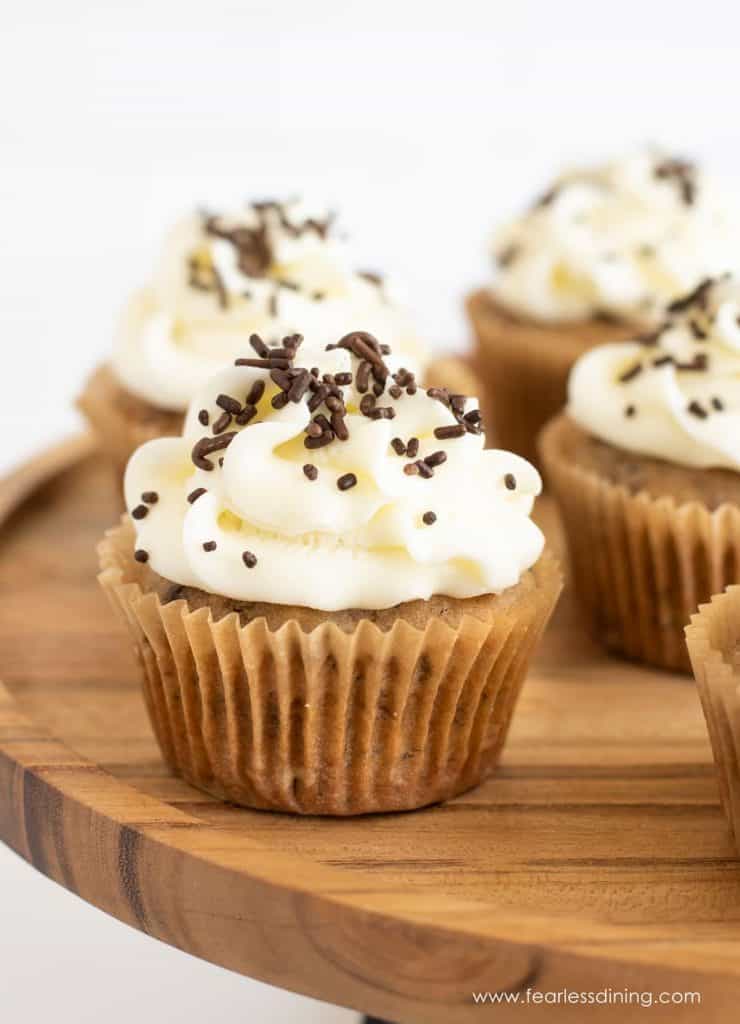 Spring into action this season with these light, refreshing and pretty pink gluten free cupcakes!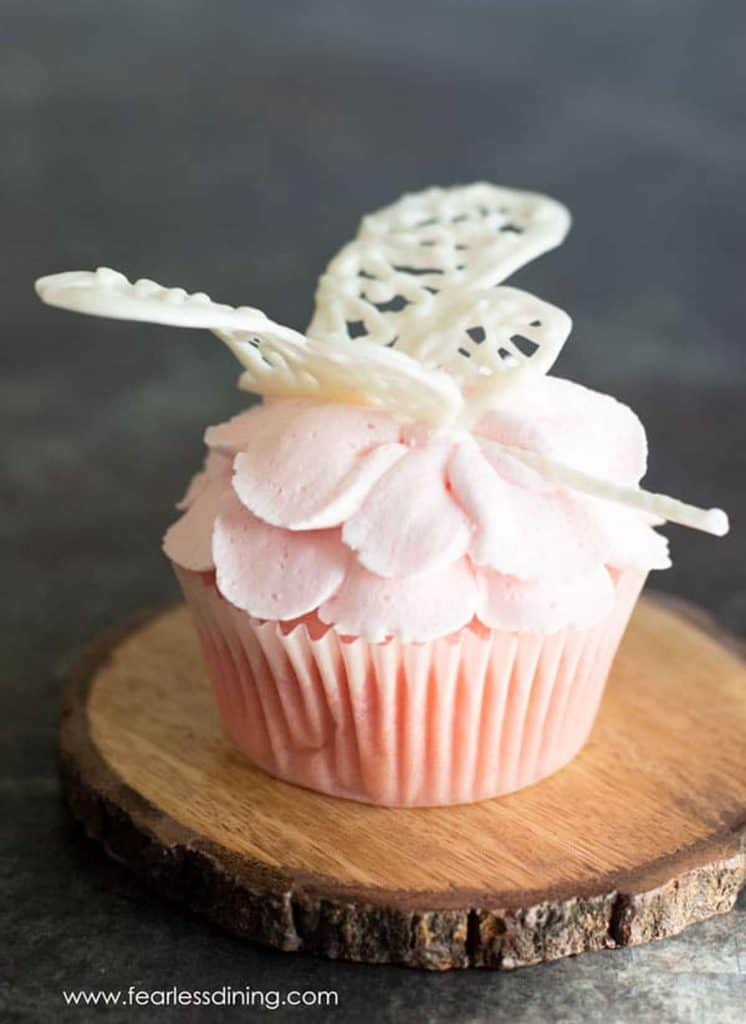 "Lemon cupcakes are a delicious dessert your family will love." – fearlessdining.com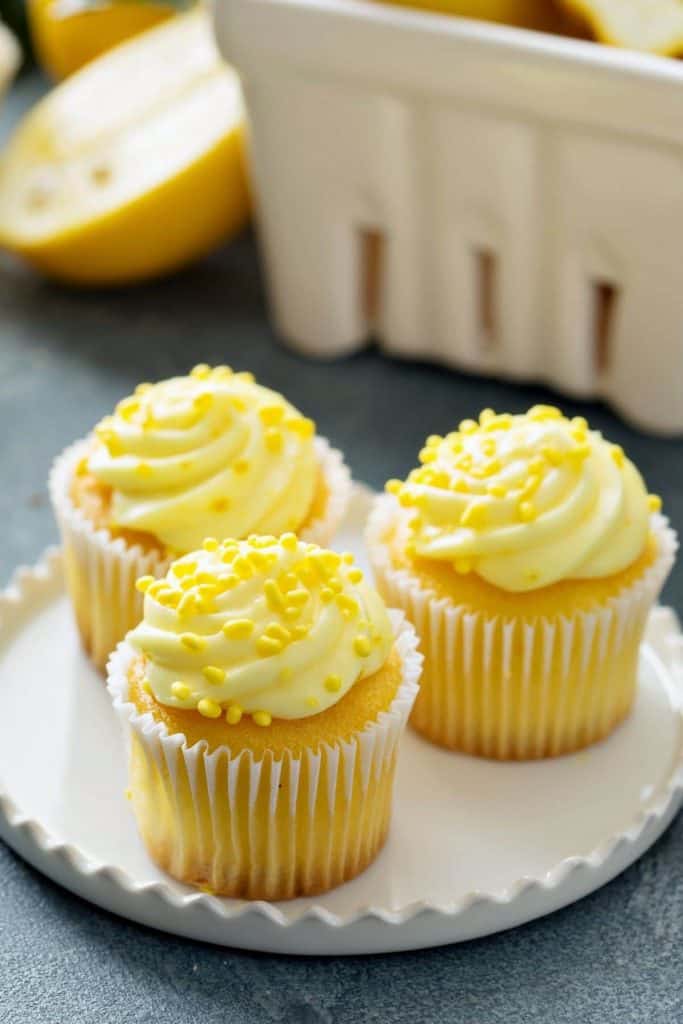 Gut Healthy Raw Vegan Gluten Free Cupcake Recipe
This one is my personal favorite. "Melissa's Vegan Mocha Cheesecake Bites are the perfect healthy treat. They are gluten-free, dairy-free and guilt free." – veganhuggs.com
Can You Use Butter Instead Of Oil When Making Gluten Free Cupcakes?
Yes! In a cupcake recipe butter and oil both do the same thing, they add flavor and moisture to the batter. You can replace oil for butter at a 1:1 ratio. That means you can use the same amount of butter as the amount of oil the recipe calls for. So if the recipe requires 1 cup of oil you would replace it with one cup of melted butter.
Always melt the butter before putting it in the batter, if you are replacing butter with oil. The only time you would use cold butter as an oil replacement is if the original recipe wanted you to "cut in" cold coconut oil.
What Is A Good Egg Replacement When Making Gluten Free Cupcakes?
There are tons of great egg replacements that are good for gluten free cupcake recipes. Here is a list of my favorites!
What do eggs do in gluten free cupcake baking?
Holding Ingredients Together: Eggs bring everyone closer by helping combine all of the ingredients in the batter and bind it all together.
This is especially important in gluten free baking since gluten is what holds baked goods together. When you take gluten away from the baked good they fall apart. This is where the egg or other binder comes in to keep your cupcakes from crumbling.
Moisture: Eggs provide moisture to the cupcake batter. No one likes a dry cupcake.
Rising: Also known as leavening. Eggs help make cupcakes rise while they bake!
What Is The Best Way To Measure Gluten Free Flour?
The best way to measure gluten free flour to make cupcakes is to scoop the dry flour into a spoon and then to dump it into a measuring cup that has been balanced on a cooking scale. Once the flour is in a measuring cup use the back of a knife to level it off. This is the most accurate way to measure gluten free flour for two reasons:
Why Did My Gluten Free Cupcakes Explode?
Sigh, if your gluten free cupcakes exploded it could be due to a few reasons.
You used too much baking soda or baking powder.
You overfilled the cupcake trays. Make sure to only fill them 1/3rd the way to the top.
What Causes Gluten Free Cupcakes to Sink?
Ugh there is very little in this world more disappointing than a sinkhole in the middle of your lovely cupcake. Well, you can make it look better by adding more frosting on the top :). I'm hoping that if you know what causes cupcakes to sink you won't make these mistakes!
If you over beat the batter you will mix too much air into the cupcake mix. While the cupcake will look fine before you put it in the oven all of the extra gas will come out of the cupcake leaving a valley.
Too wet. If you add too much moisture to the cupcake batter they'll sink. The batter should be wet but not runny. This is more common in humid climates.
If you live in a high altitude the baking soda or baking powder works twice as hard. This can cause the
How Do You Make Gluten Free Cupcakes Moist?
Baking with gluten free ingredients can be dry and crumbly. This is because gluten is the protein structure that holds baked goods together. To over compensate for the dry crumbly nature of gluten free cupcakes you need to add more moisture with extra fat. Add extra butter, oil, eggs or milk to make sure the batter looks like wet sand before you put it in the oven to bake.
Is Frosting Gluten Free?
Frosting should not have gluten in it but you would be surprised that some frosting does have gluten. If the frosting uses wheat paste or flour as a thickener it has gluten. The best way to make sure your icing is gluten free is to check the label or make your own at home. The recipes in this post all have recipes for gluten free cupcake icing.
Celebrate America's birthday this year with these gluten free easy 4th of July cupcakes recipes! These gluten free cupcake recipes are a perfect addition to any 4th of July party. Enjoy!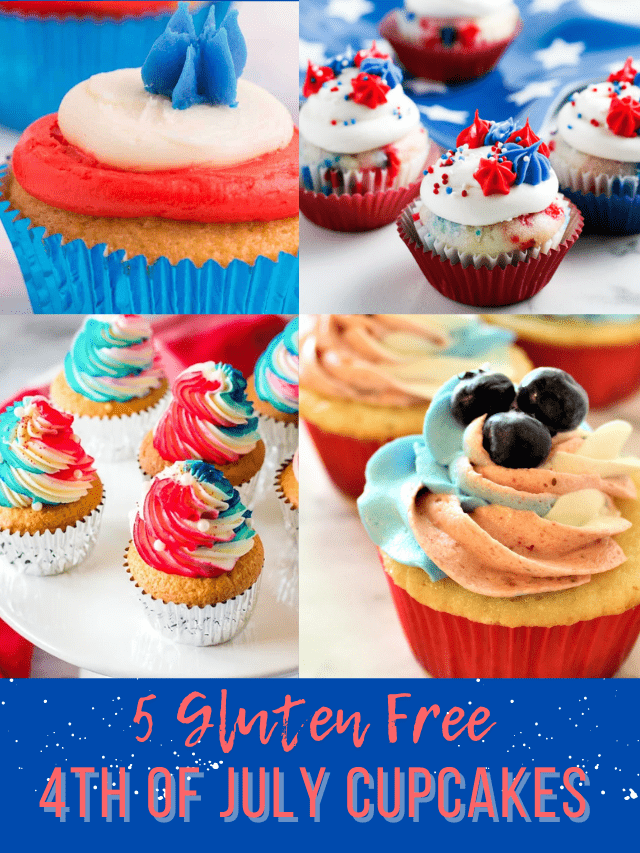 Ring in the spooky spirit of halloween with this list of 11 of the BEST vegan halloween cupcakes!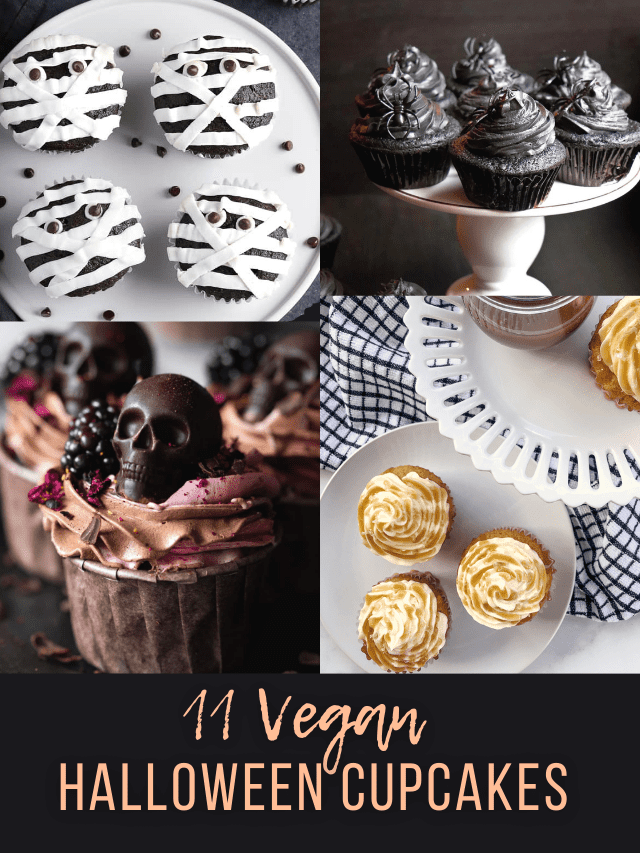 Gobble Gobble! These Turkey Cupcakes are the perfect dessert to hit your thanksgiving dessert table this year! Learn how to decorate your very own turkey cupcakes for Turkey Day with these easy turkey cupcake ideas. Though these are called turkey cupcakes, there is no actual turkey feathers on these fun treats.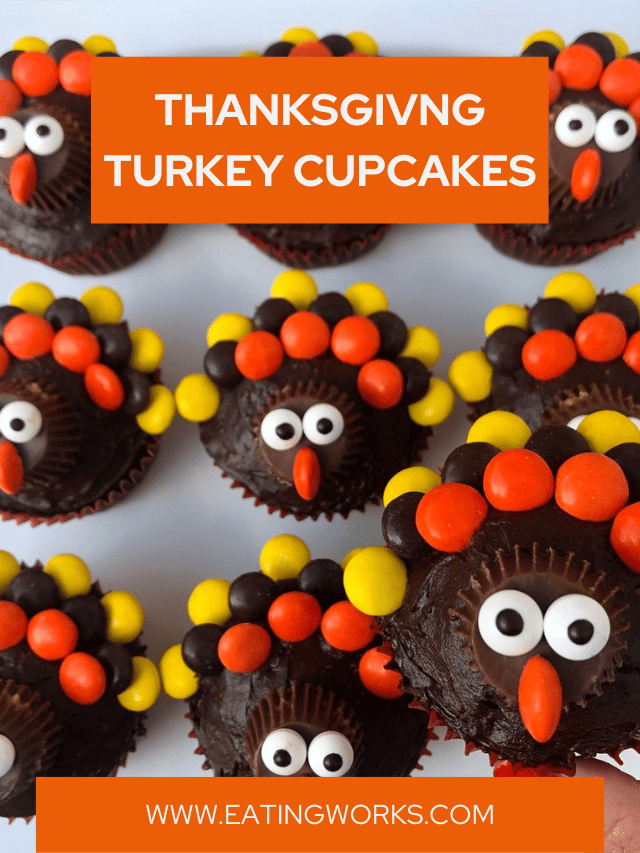 The best part about Christmas cupcakes is that you can work with virtually any of your favorite festive goodies like gingerbread men or crushed candy canes . These 10 delicious cupcakes make the perfect addition to a holiday party or a finishing touch to a holiday dessert table, especially when paired with Christmas gin cocktails or vegan Christmas appetizers.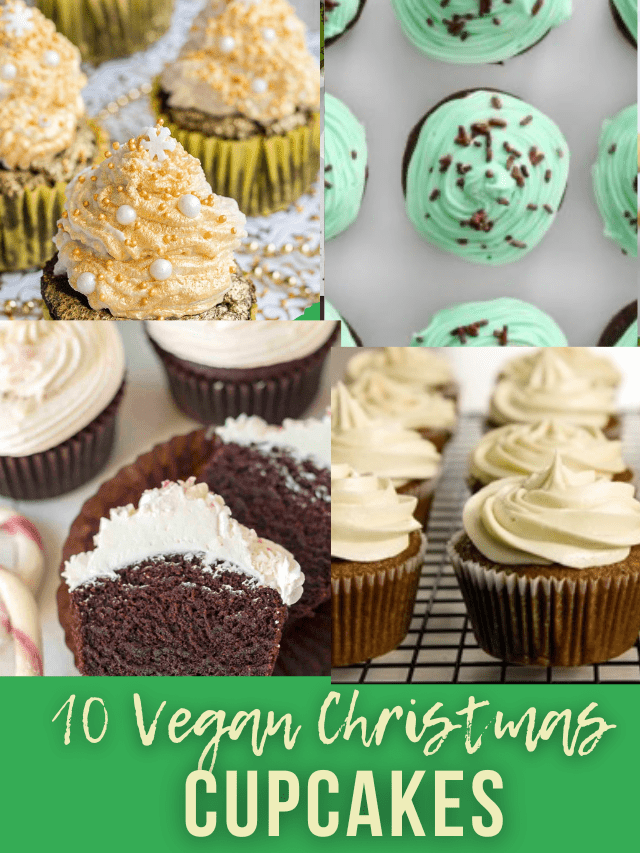 From buttercream frosting to dark chocolate frosting, red sprinkles to fun valentine sprinkles, these 14 gluten free valentines day cupcakes are a great way to enjoy the special occasion holiday!
Make spring a little sweeter with these gluten free delicious Easter cupcakes. From gluten free bunny cupcakes to simple gluten free lemon cupcakes, these fun gluten free Easter cupcake ideas are nothing if not egg-straordinary!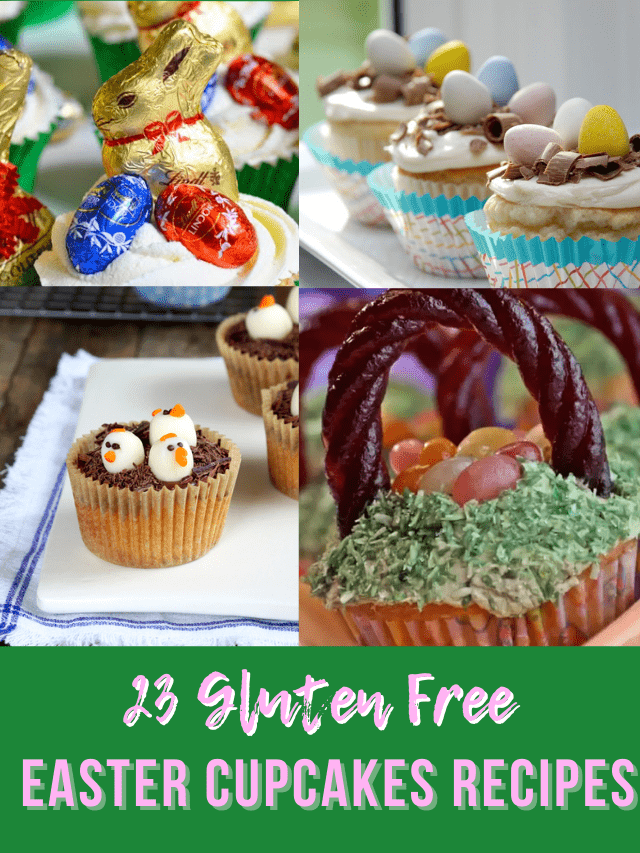 Other Recipe Round Ups!
Gluten Free Articles!