Make spring a little sweeter with these gluten free delicious Easter cupcakes. From gluten free bunny cupcakes to simple gluten free lemon cupcakes, these fun gluten free Easter cupcake ideas are nothing if not egg-straordinary!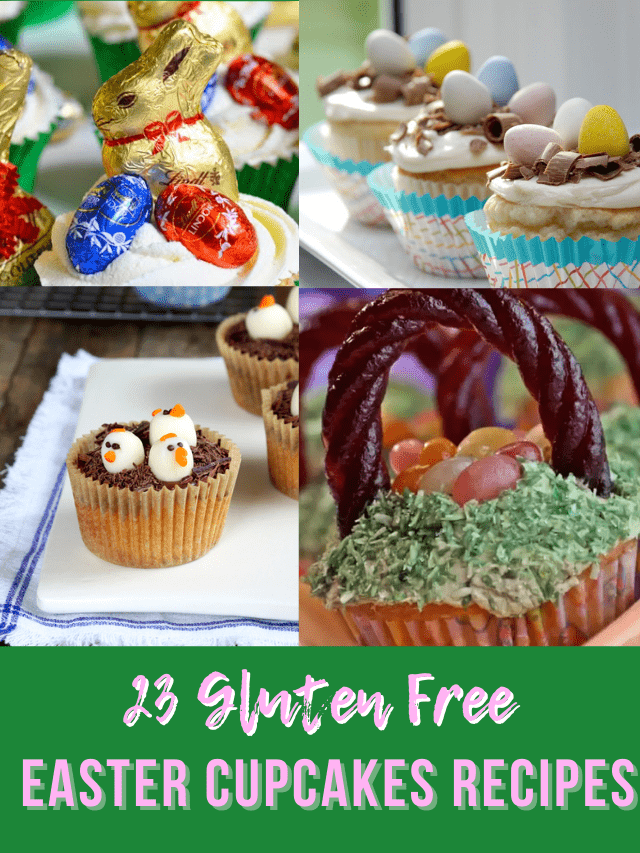 This post may contain affiliate links. As an Amazon Associate I earn from qualifying purchases at no cost to you. See my Affiliate Disclosure to read my policy and more about affiliate links.
What is the secret to good cupcakes?
Some secrets to making and baking good cupcakes include:
Follow the Recipe. Well, duh.
Room Temperature Ingredients.
Don't Over-mix, Don't Under-mix.
High Quality Cupcake Liners.
Fill Cupcake Pans Appropriately.
If you are looking for more secrets to making and baking good cupcakes click here.
Are cupcakes better with butter or oil?
Using oil in cupcake batter instead of butter yields a cupcake that stays moist for longer. Oil also slows down gluten development which results in a fluffier cupcake! Also, since vanilla is a great base cupcake, you can top these with ANY buttercream frosting and they would be delicious.
Is it better to make cupcakes with water or milk?
First, it's always best to use what the cupcake recipe calls for, otherwise, milk is usually a better choice over water. Milk contains things that water doesn't, like fat and sugar, which can also help with the taste and texture of the cupcake.
Why do my gluten free easter cupcakes sink?
Many people worry that their gluten free cupcakes and cakes will sink in the middle. If you find your cupcakes rise really well but then quickly deflate, this is likely due too much liquid, over mixing the batter, or because of too much leaving agent.
Do gluten free cupcakes take longer to bake?
Gluten-free cupcakes tend to brown faster and take longer to cook. So they need to be baked at a slightly lower temperature, for a slightly longer time. Every gluten free cupcake recipe is different, but in general, try lowering the temperature by 25 degrees and baking the item for 15 minutes longer.
Should gluten free easter cupcakes be refrigerated?
Gluten free cupcakes don't refrigerate well or last as long.Store gluten free cupcakes at room temperature or freeze them as soon as they are completely cool.
The loveliest 14 gluten free Valentine's Day cupcakes! Whether you're baking for a whole bunch of kids or just family, these gluten free Valentine's Day cupcakes are a great way to show the ultimate declaration of love.
Gobble Gobble! These Turkey Cupcakes are the perfect dessert to hit your thanksgiving dessert table this year! Learn how to decorate your very own turkey cupcakes for Turkey Day with these easy turkey cupcake ideas. Though these are called turkey cupcakes, there is no actual turkey feathers on these fun treats.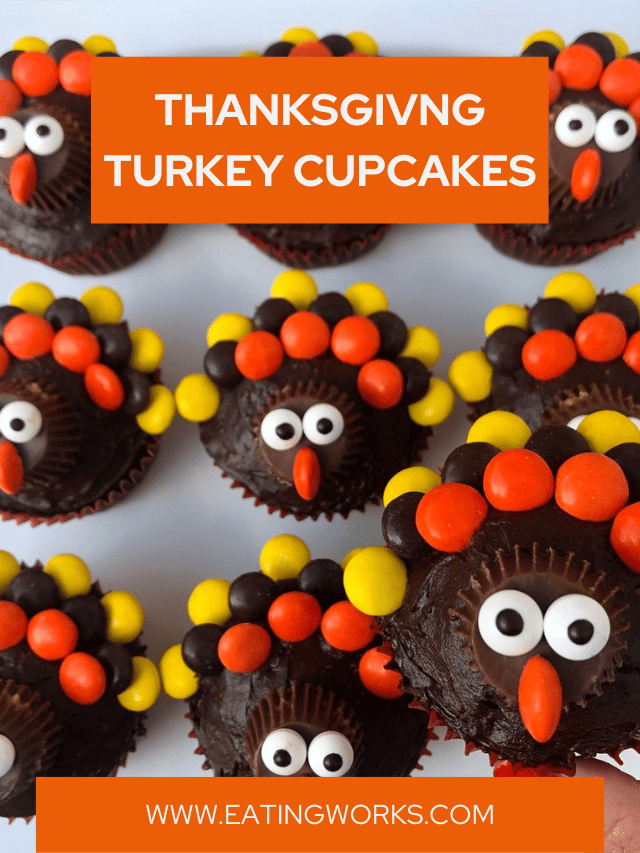 The 10 best vegan Christmas cupcakes When it comes to vegan Christmas desserts, I say the more, the merrier, especially if we're talking about vegan cupcakes. The best part about Christmas cupcakes is that you can work with virtually any of your favorite festive goodies like gingerbread men or crushed candy canes . These 10 delicious cupcakes make the perfect addition to a holiday party or a finishing touch to a holiday dessert table.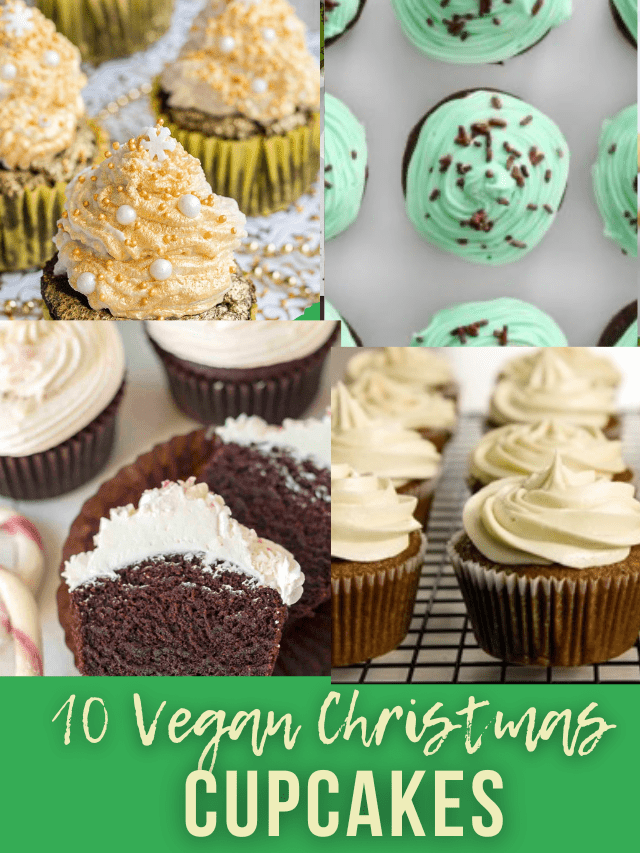 Ring in the spooky spirit of halloween with this list of 11 of the BEST vegan halloween cupcakes!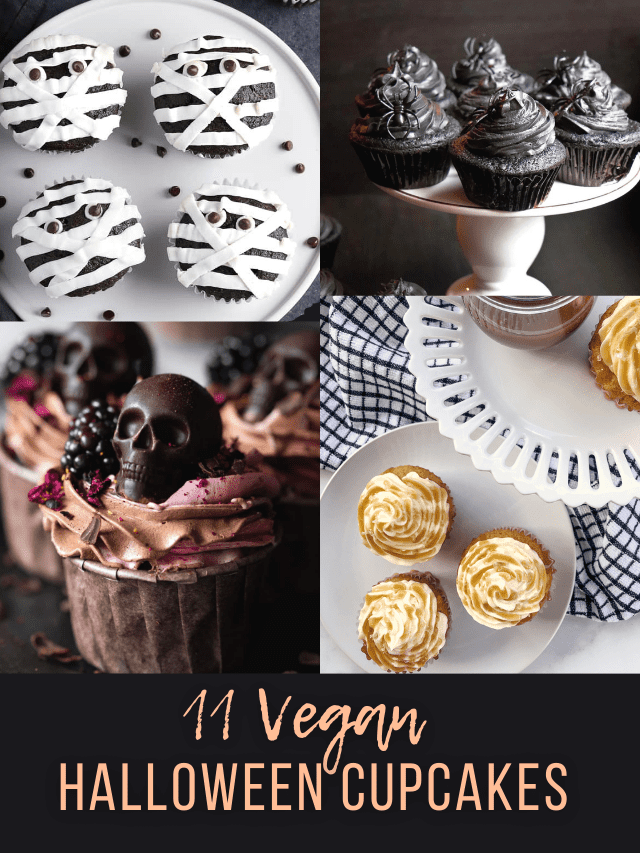 25 of the best Gluten Free Cupcake Recipes for Father's Day you'll find on the internet!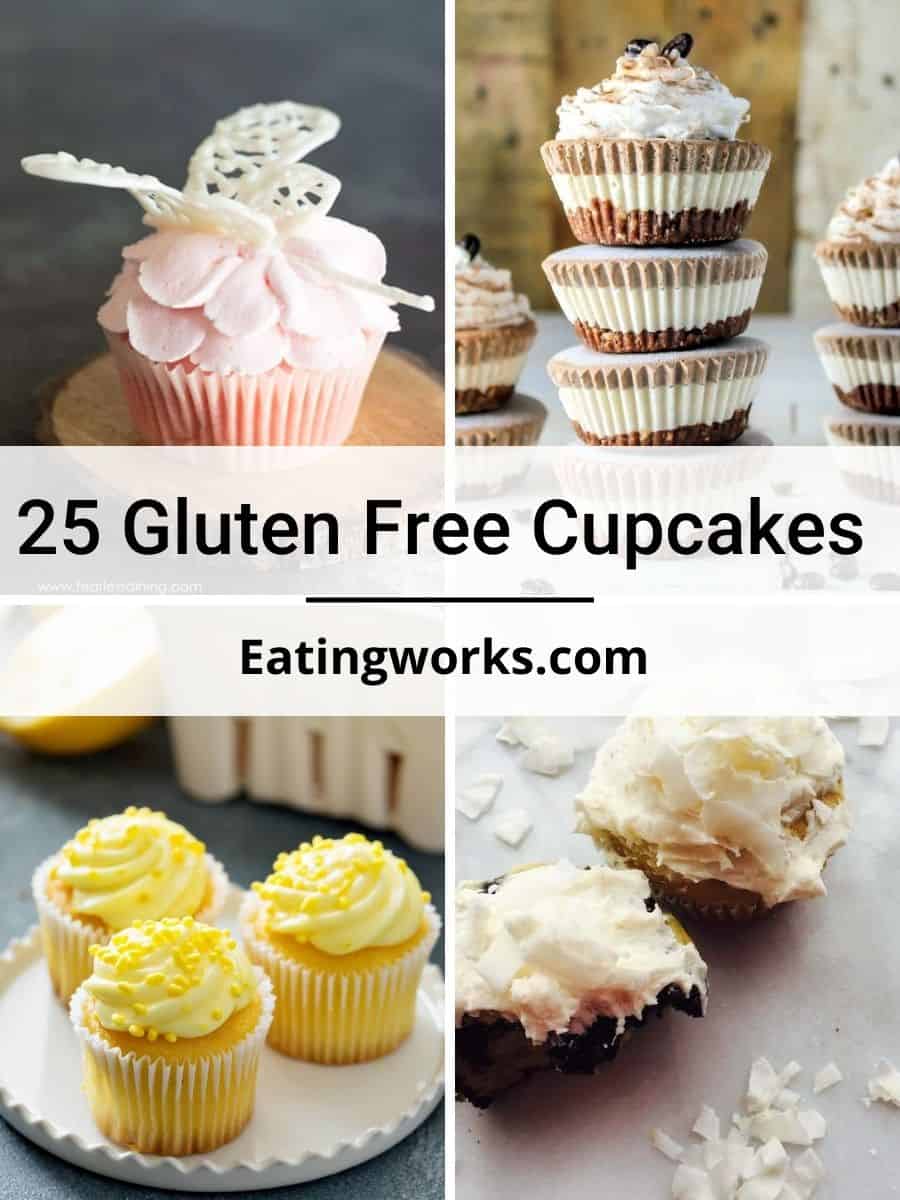 Celebrate America's birthday this year with these gluten free easy 4th of July cupcakes recipes! These gluten free cupcake recipes are a perfect addition to any 4th of July party. Enjoy!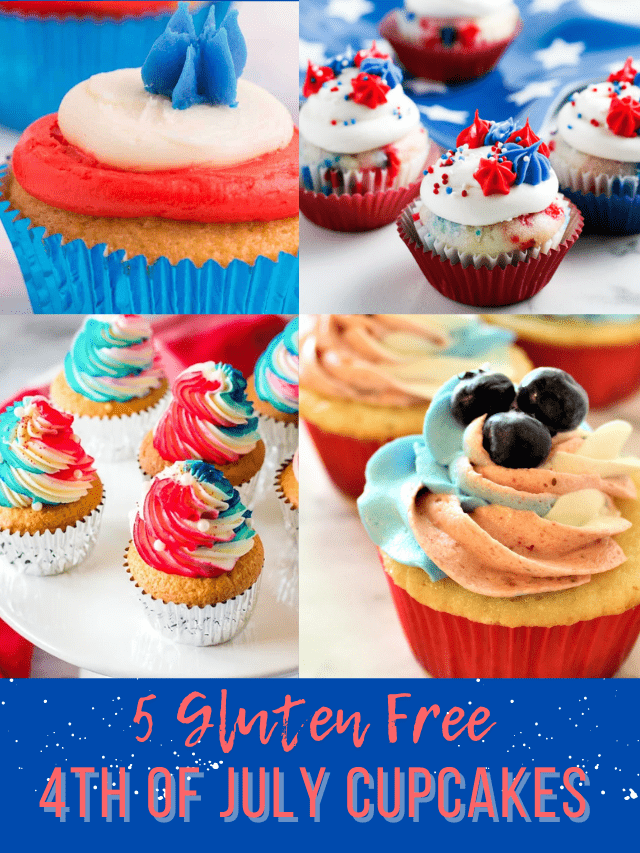 Gluten Free Easter Cupcake Recipes
Skip the marshmallow chicks and chocolate bunnies this year. Instead, fill your basket with these 23 gluten-free easter cupcakes recipes!
These Gluten Free Easter Themed Vanilla Cupcakes are truly perfect. The cupcake base is so tender and fluffy and the frosting is so light and creamy.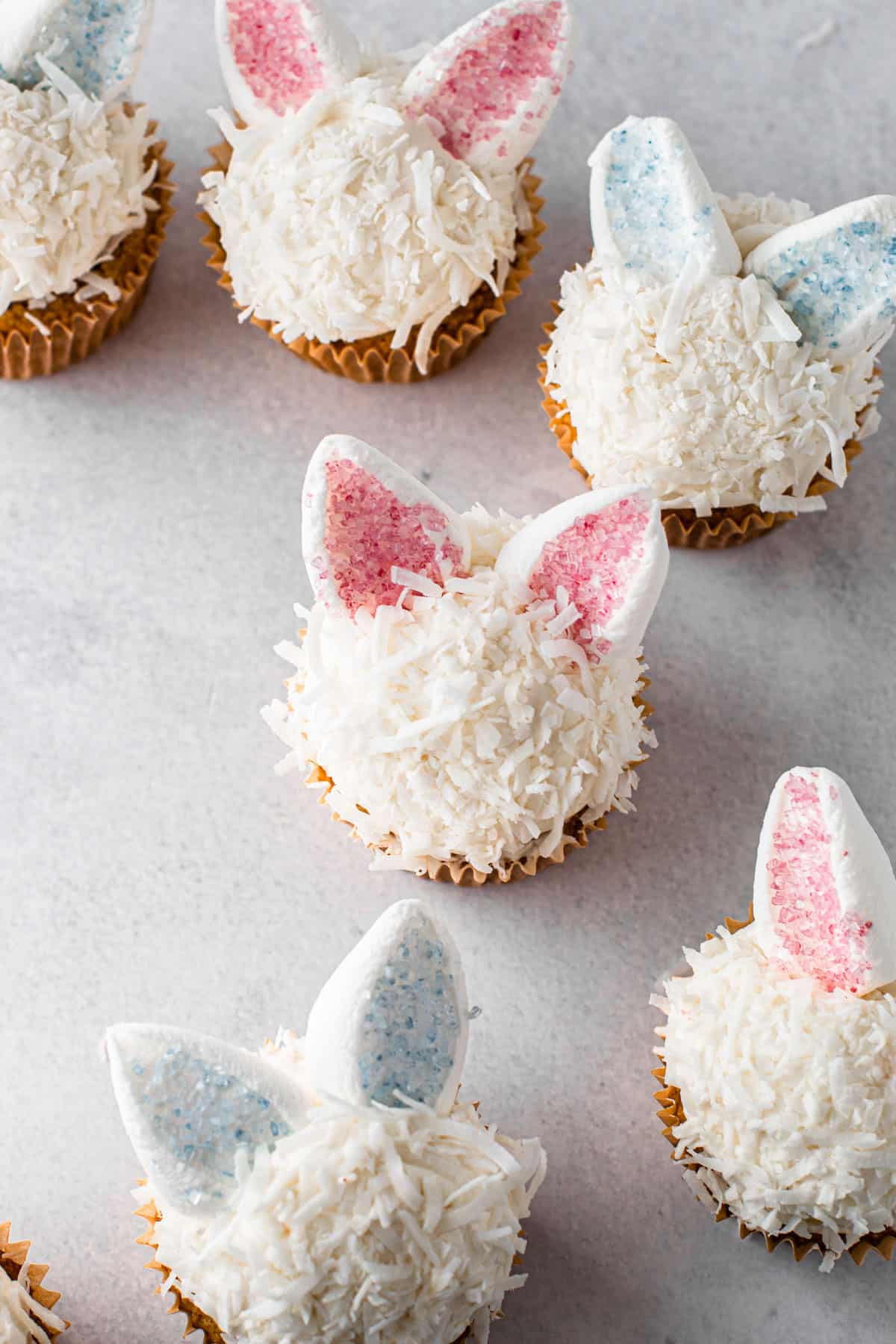 Have you ever seen a cuter cupcake? These Easy Bunny Cupcakes are perfect to make for Easter, especially for kids. Made using a simple trick of cutting a marshmallow, this decorated cupcake is a delicious addition to the Easter table.
These gluten free Easter Basket Cupcakes are cute as can be, with or without all the possible (edible) design elements. Have fun and get creative! They'll taste delicious no matter what!
Looking for a cute but easy dessert for your Easter celebration? These Gluten Free Easter Marble Cupcakes decorated with Peeps are perfect and simple too!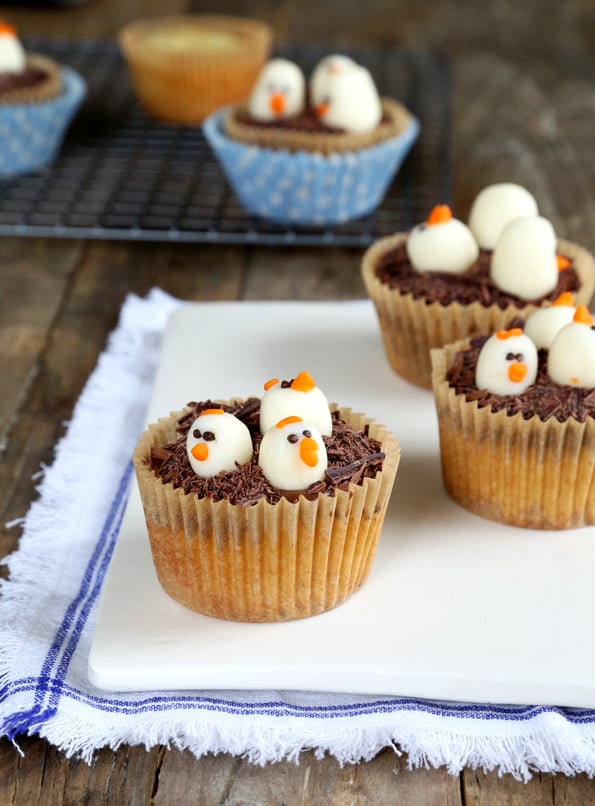 These moist chocolate cupcakes are topped with vanilla buttercream frosting and a cute little bunny face for Easter! Kids and adults will love these gluten free delicious easter cupcakes.
What better way to celebrate the Easter season than with these gluten free bird's nest carrot cupcakes! Made with deliciously moist carrot cake, topped with a perfectly tangy cream cheese frosting, toasted coconut, Mariani walnuts, and candy coated chocolate easter eggs. These easter nest cupcakes are the perfect treat that's simple to make and incredibly delicious.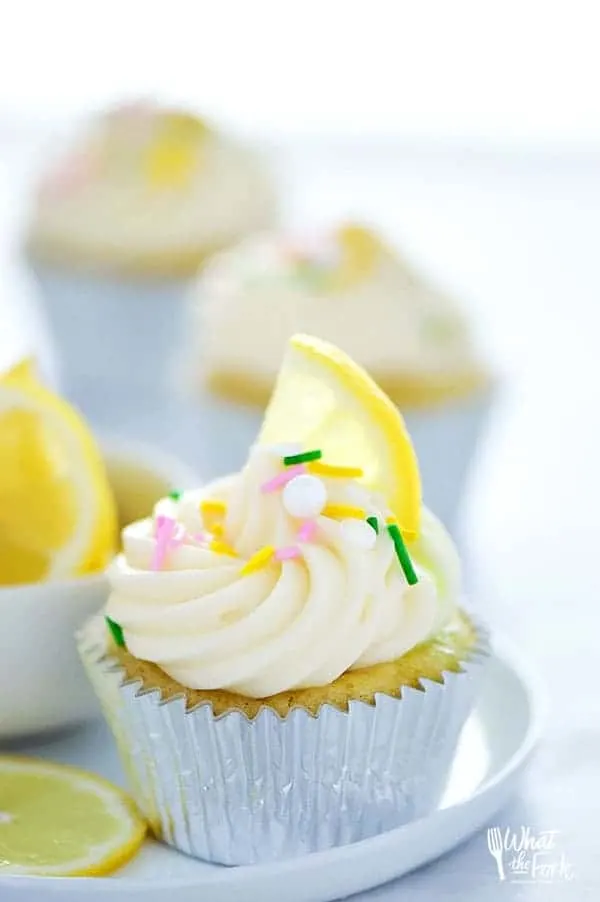 These gluten free lemon cupcakes have a tender crumb and are full of bright lemon flavor. Bonus – they're really easy to make, and perfect to serve as a treat during easter brunch.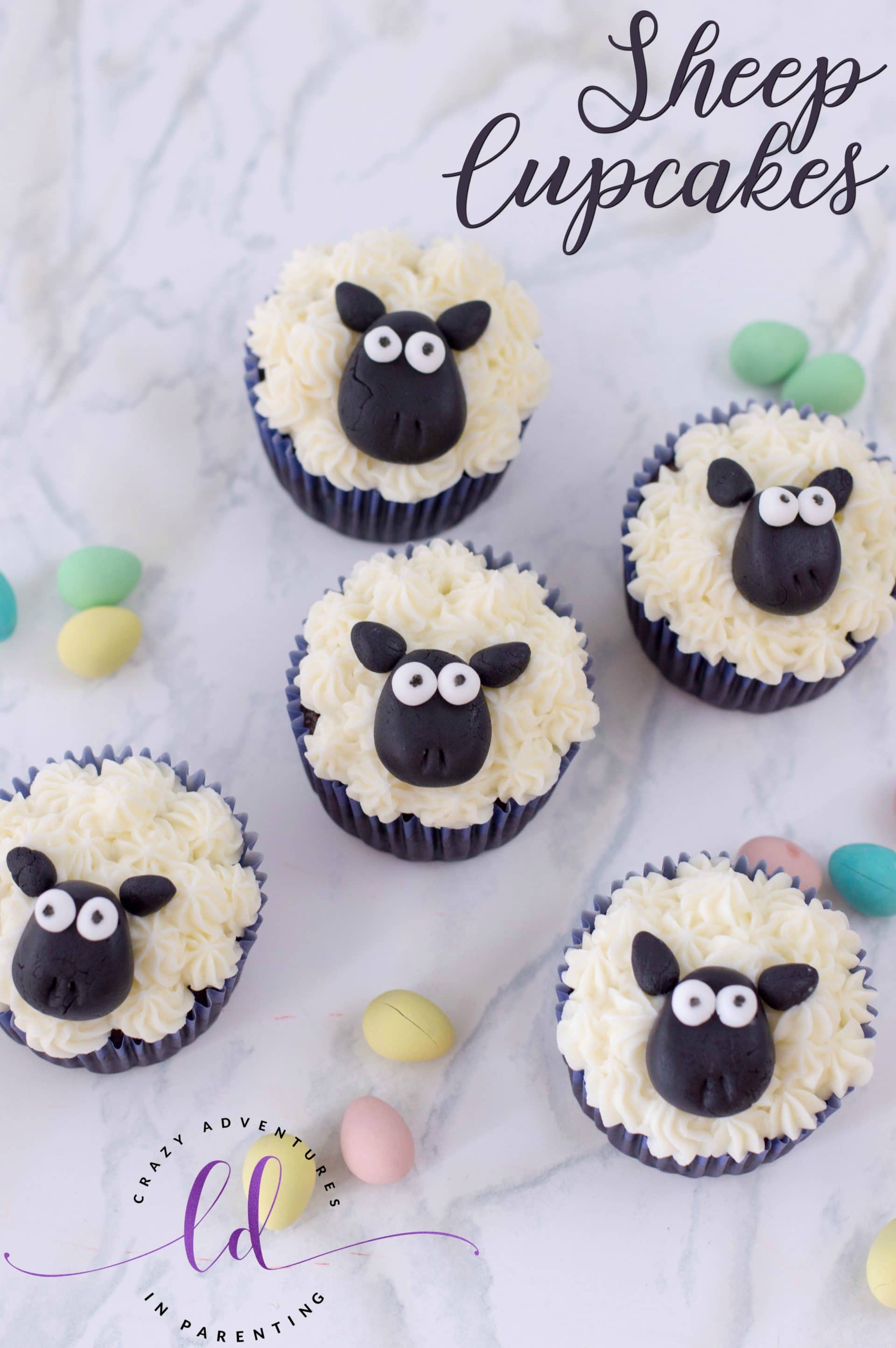 If you're looking for an adorable Easter dessert recipe, check out these Sheep Cupcakes! Everyone will love these charming gluten free cupcakes at the dessert table this easter holiday!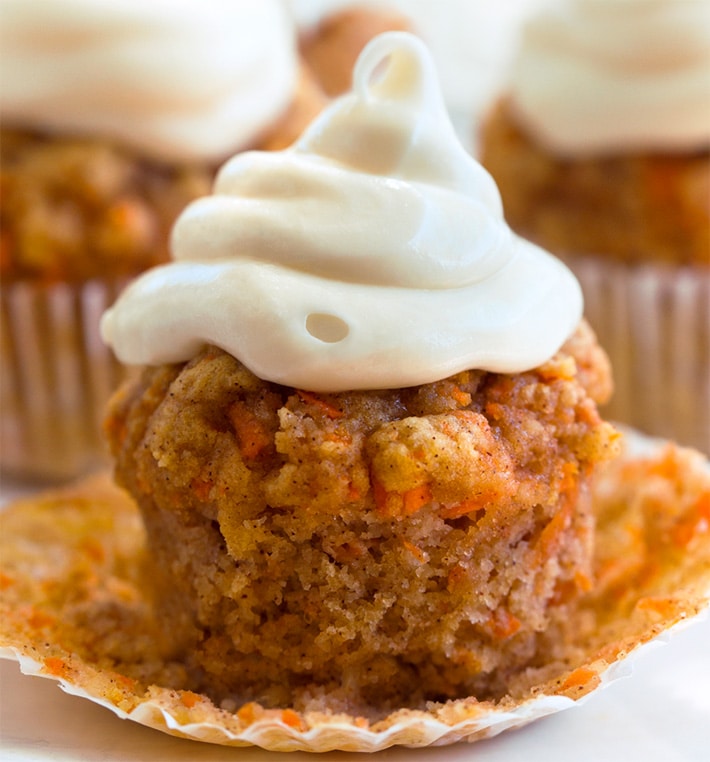 These soft and delicious gluten free classic carrot cake cupcakes are packed with sweet cinnamon, carrot, and vanilla. It's the perfect gluten free dessert to serve after easter dinner!
Looking for an easter cake recipe? Check out Gluten Free Chocolate Ganache Bento Cake Recipe!