23 Best Easter Cupcakes Recipes (Gluten-Free)
Gluten Free Easter Cupcakes Recipes (page 2)
These gluten-free Easter cupcakes are not only cute since they are the size of mini muffins with a little nest and candy eggs on top of the cupcake, but they are also so easy and fun to make. Hopefully, it will become a fun tradition in your home for the whole family to make them every Easter.
These Easter coconut and cheese cupcakes will be a nice finishing touch to your Easter dinner, and the kiddies will love them.
Easter Egg Cupcakes are a delicious and festive spring treat perfect for any Easter celebration. Topped with coconut nests and easter candy eggs.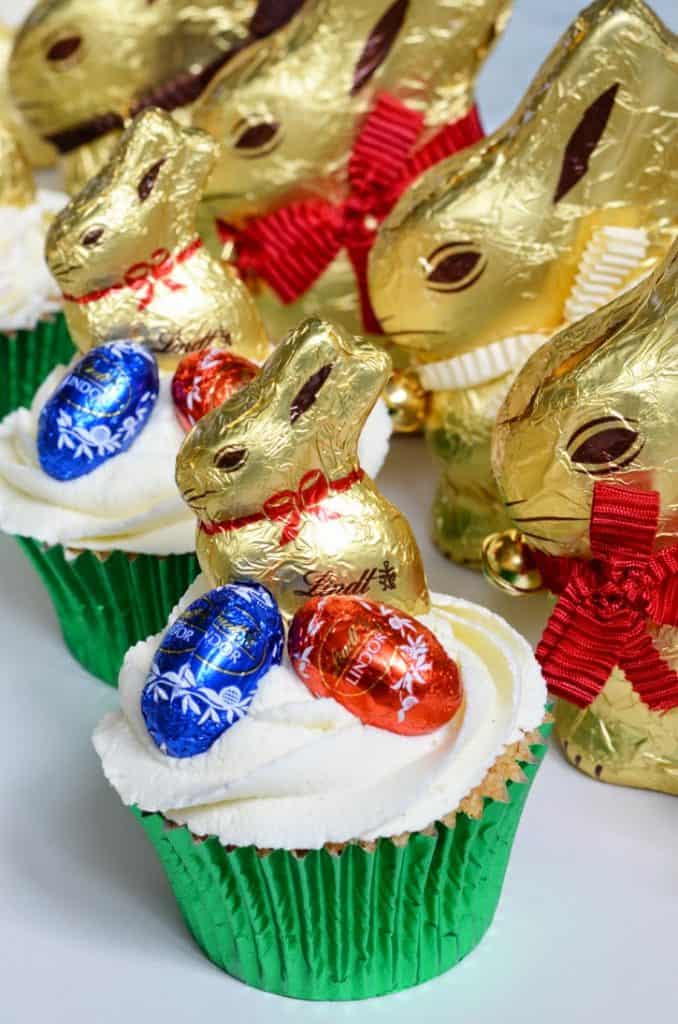 How about serving some of these gluten free adorable easter cupcakes? The white chocolate buttercream is totally velvety, sweet, and makes a nice nest for the chocolate shavings and candy chocolate eggs.
These vegan gluten free coconut cupcakes are soft and moist with the perfect amount of coconut flavor. You will love this gluten free easy easter cupcakes recipe!
Soft and fluffy vanilla cupcakes topped with a pale blue speckled buttercream, chocolate shavings and Cadbury mini eggs, the perfect Easter treat!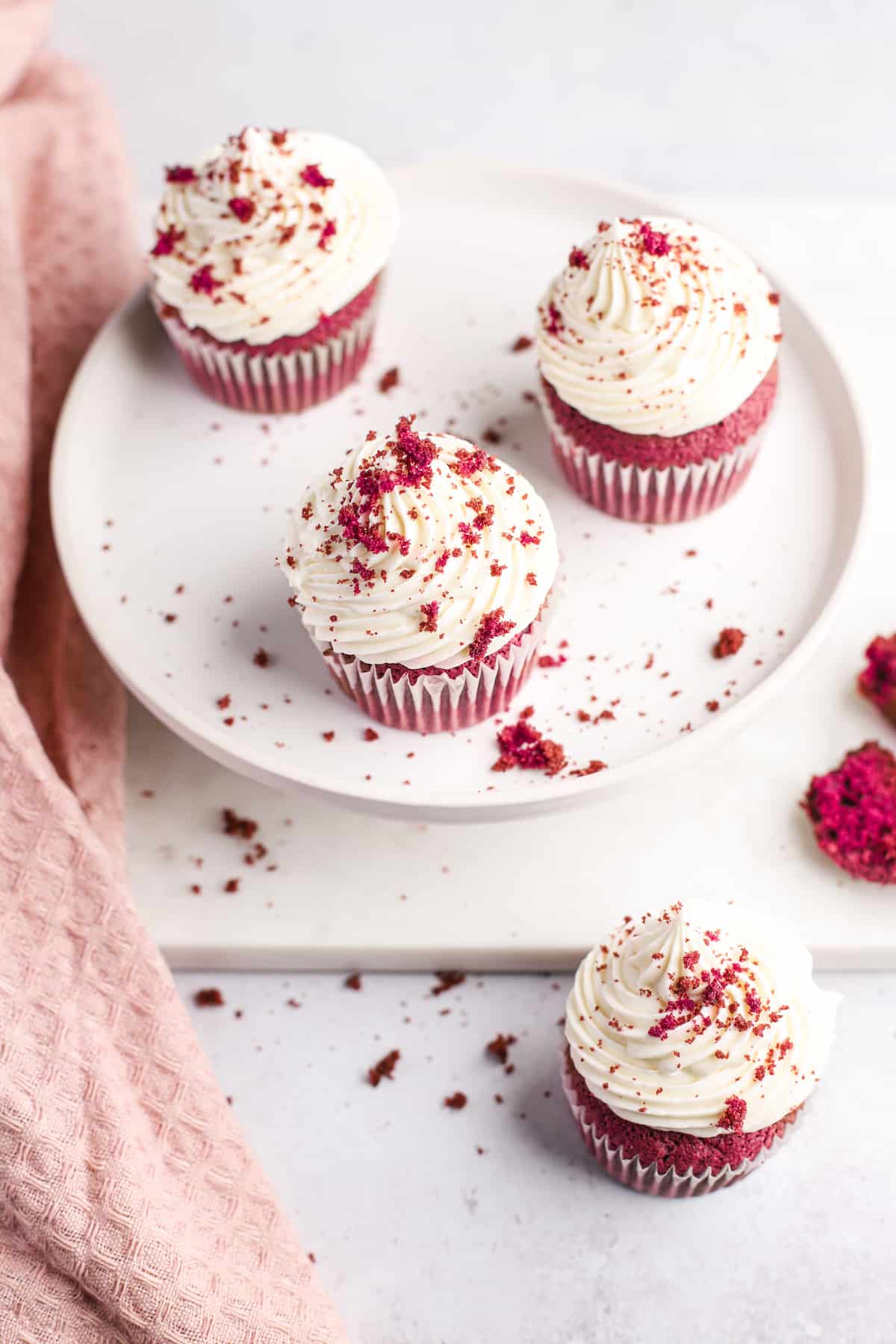 These moist, delicious, and chocolaty red velvet cupcakes are gluten-free and topped with a delicious whipped cream cheese frosting. Perfect to serve during your easter celebration!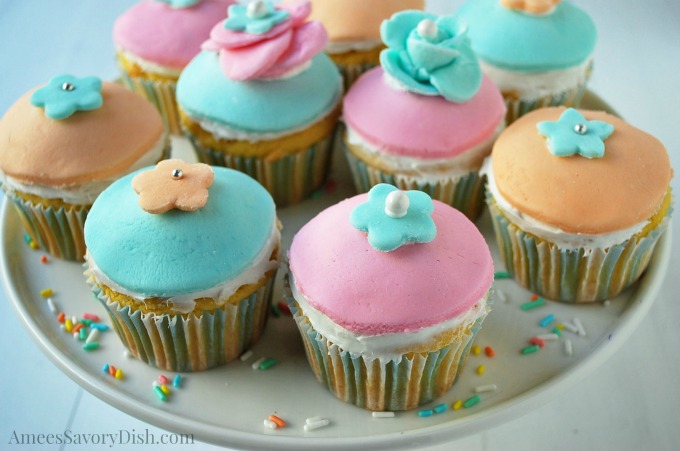 A spring-themed recipe for gluten-free cupcakes with tips for making homemade marshmallow fondant using mini marshmallows. A perfect dessert for Easter or a spring gathering.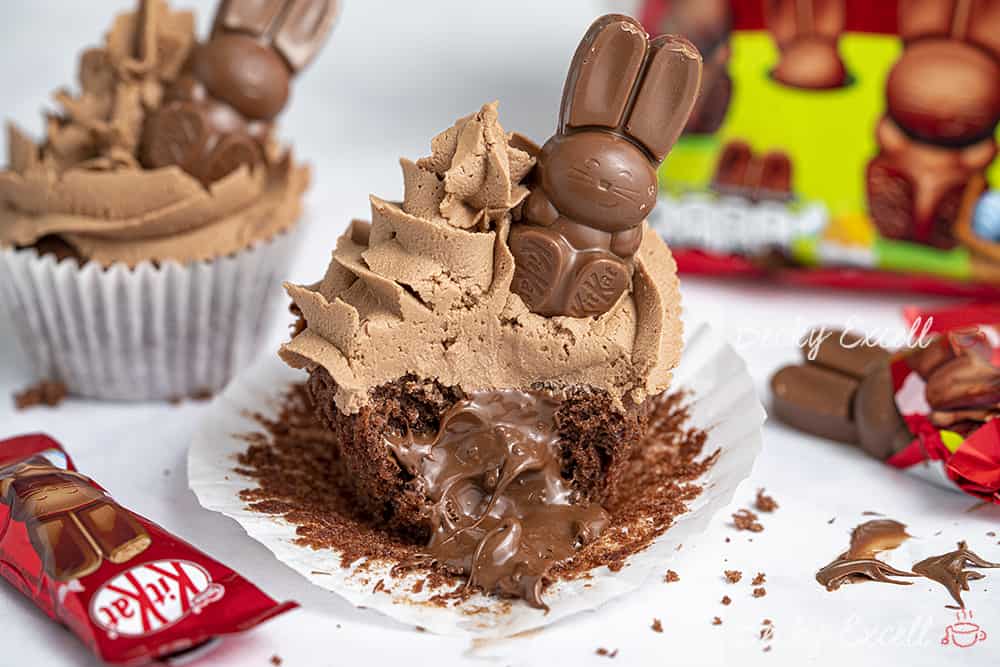 Gluten free Easter KitKat bunny cupcakes recipe, anyone? They're the perfect Easter treat and super easy to make. They're filled with Nutella in the middle and topped with chocolate bunnies.
Other Recipe Round Ups!
Easy gluten free easter cupcakes you'll love google web story!