Here are 18 Vegan BBQ Recipes for you to try this summer. Even vegans like to barbecue! It almost sounds like an oxymoron doesn't it? When I think of a barbecue I think of hamburgers, hot dogs, ribs etc. A literal meat fest with nigh a vegetable in sight. Aside from some sugary coleslaw and roasted corn with butter.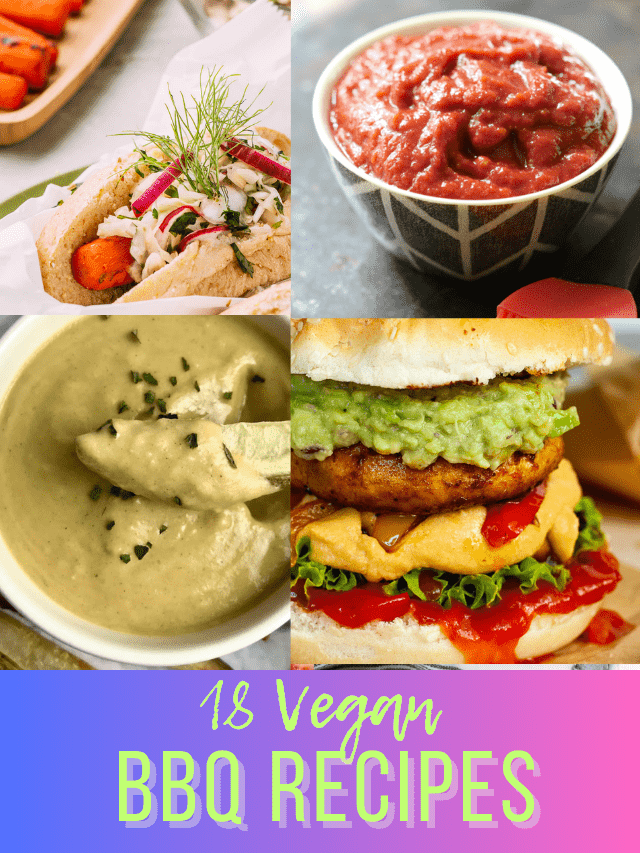 This post may contain affiliate links. As an Amazon Associate I earn from qualifying purchases at no cost to you. See my Affiliate Disclosure to read my policy and more about affiliate links.
Table of Contents
Every summer I always eat before I go to a BBQ. There really aren't a lot of options for vegans at a BBQ. So I thought, why not have a vegan BBQ recipe round up? I mean everyone loves BBQ sauce. So why not a vegan BBQ sauce recipe? Most grilled vegetables are over cooked, burned or greasy. Hardly fodder for any plant based, vegan or person on a healing diet.
So I wanted to share these vegan BBQ recipes to inspire you to fall in love with barbecuing again. I'm grateful to the bloggers who shared their work with me so that I could put this vegan recipe round up together for you
Is BBQ Healthy?
Clients always ask me "Is BBQ healthy?" There is absolutely no reason why a BBQ shouldn't be healthy. It's just a matter of what you serve. I hope you'll find some inspiration here… I hope you enjoy these vegan barbecue recipes.
Is BBQ Sauce Vegan?
Is BBQ sauce vegan? Well it depends on the recipe. Believe it or not most of them are. They just happen to be loaded onto non-vegan recipes. These vegan BBQ sauce recipes are on the healthier side because they exclude soy. Soy is a mucus forming food.
Vegan BBQ Sauce Recipes
Healthy barbecue sauce you can actually feel good about slathering on all your favorite foods! It's thick and tangy, with a hint of smoke and spice, and made from wholesome ingredients.
Easy and delicious homemade vegan barbecue sauce has less sugar than store bought and you can customize the heat to suit your taste
Never buy bottled BBQ sauce again! This homemade BBQ sauce is not only easy, but healthy too. It's gluten-free, vegan, and can be sugar-free, made with pure ingredients and spices. The perfect coating, spread, dip, rub, or marinade for all your healthy cooking or grilling needs!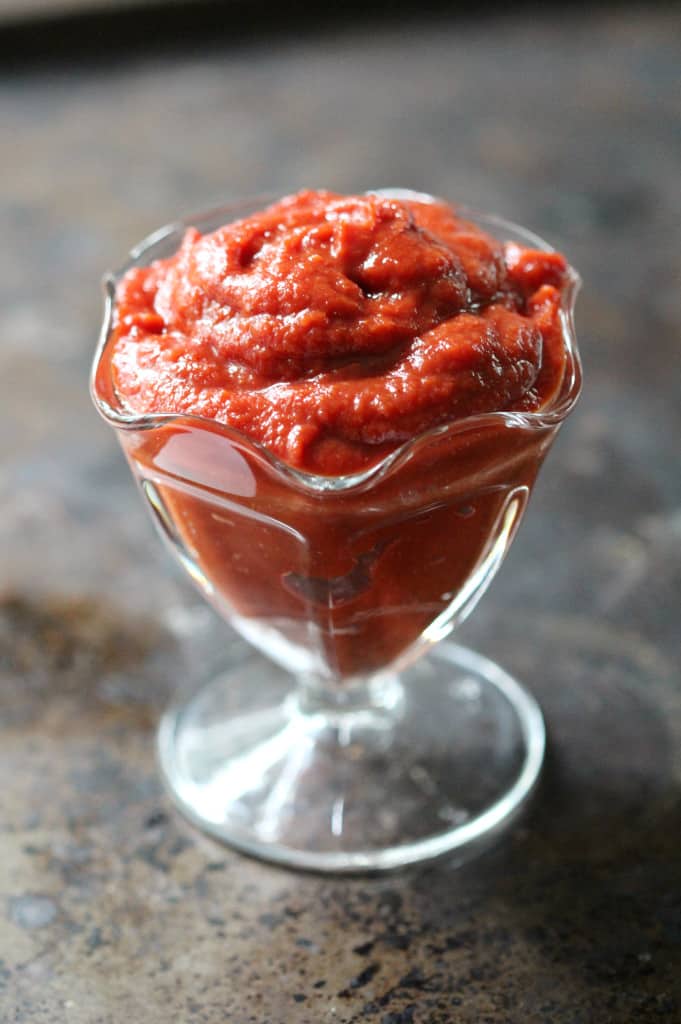 It's easy and cheap to make vegan barbecue sauce at home! This roasted garlic sriracha BBQ sauce takes umami flavor to the next level.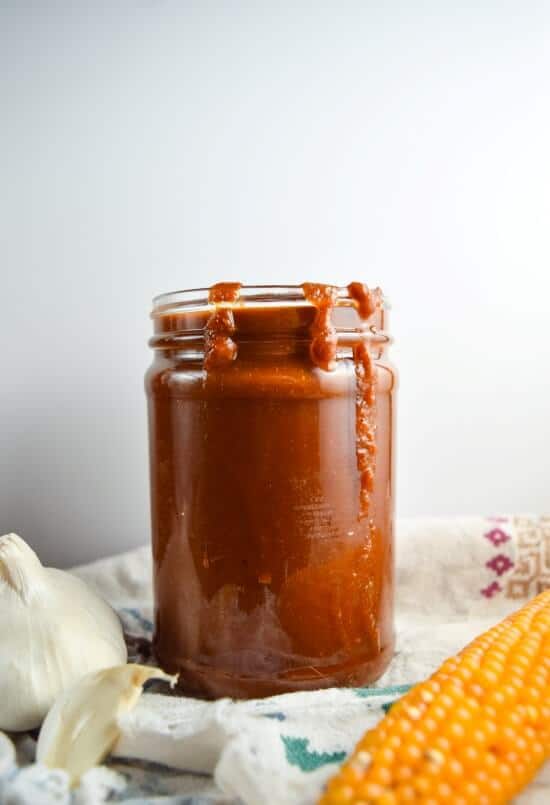 Grilled Vegetable Recipes for a Vegan Barbecue
Show off your grilling skills with this insanely delicious Grilled Sesame Bok Choy. The smokey, charred leaves and tender stalks are the perfect complement to any meal. It's must make side dish for grilling season. Perfect for any vegan barbecue.
These Grilled Artichokes are the perfect appetizer or side to add to your next barbecue. Tender on the inside, smokey charred marks on the out…it's insanely good!
These grilled portobello mushrooms are juicy and satisfying! The perfect burger replacement for a Vegan or Plant-based eater.
Grilled shishito peppers and corn is a beautiful appetizer to serve at your next barbecue. This easy and healthy recipe is brimming with sweet and spicy flavors. A beautiful appetizer or snack to wow the crowd.
Grilled Vegetable Kabobs are the easiest way to eat a rainbow of delicious veggies during summer. The perfect side dish for your weekend vegan bbq or grill.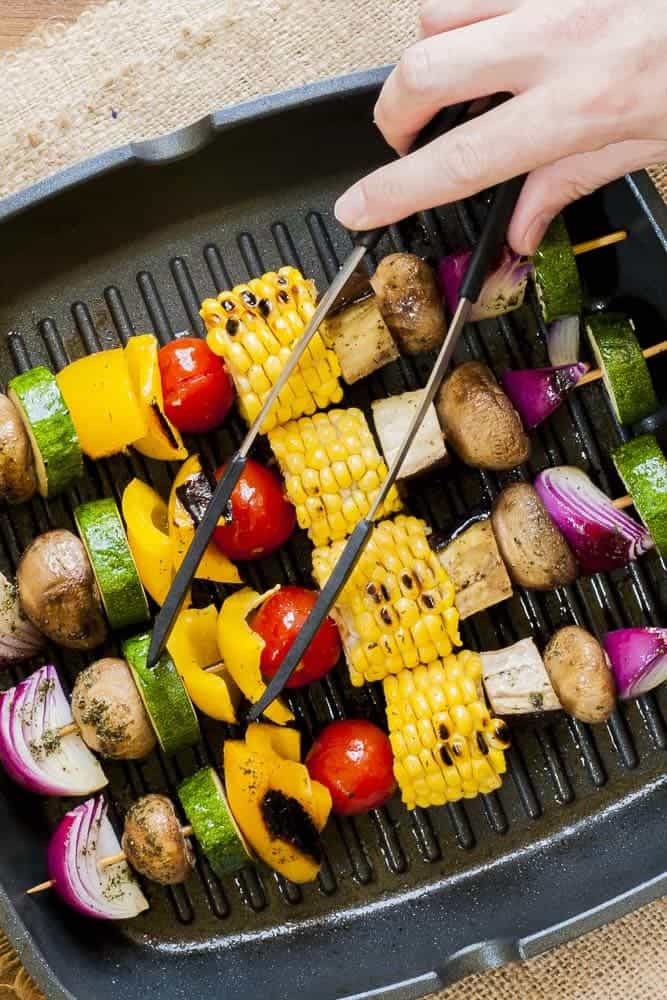 BBQ Salads
I think that fresh crunchy salads go well with vegan bbq dishes. They balance out the flavor of soft, smokey and sweet grilled food with bright, and zesty flavors!
A favorite side dish at any summer bbq or cookout! The Classic American Coleslaw, now made gluten-free, vegan, and top 8 allergy-free! A super easy recipe to whip up ahead of time, served chilled as is, or even use it as a topping in a sandwich!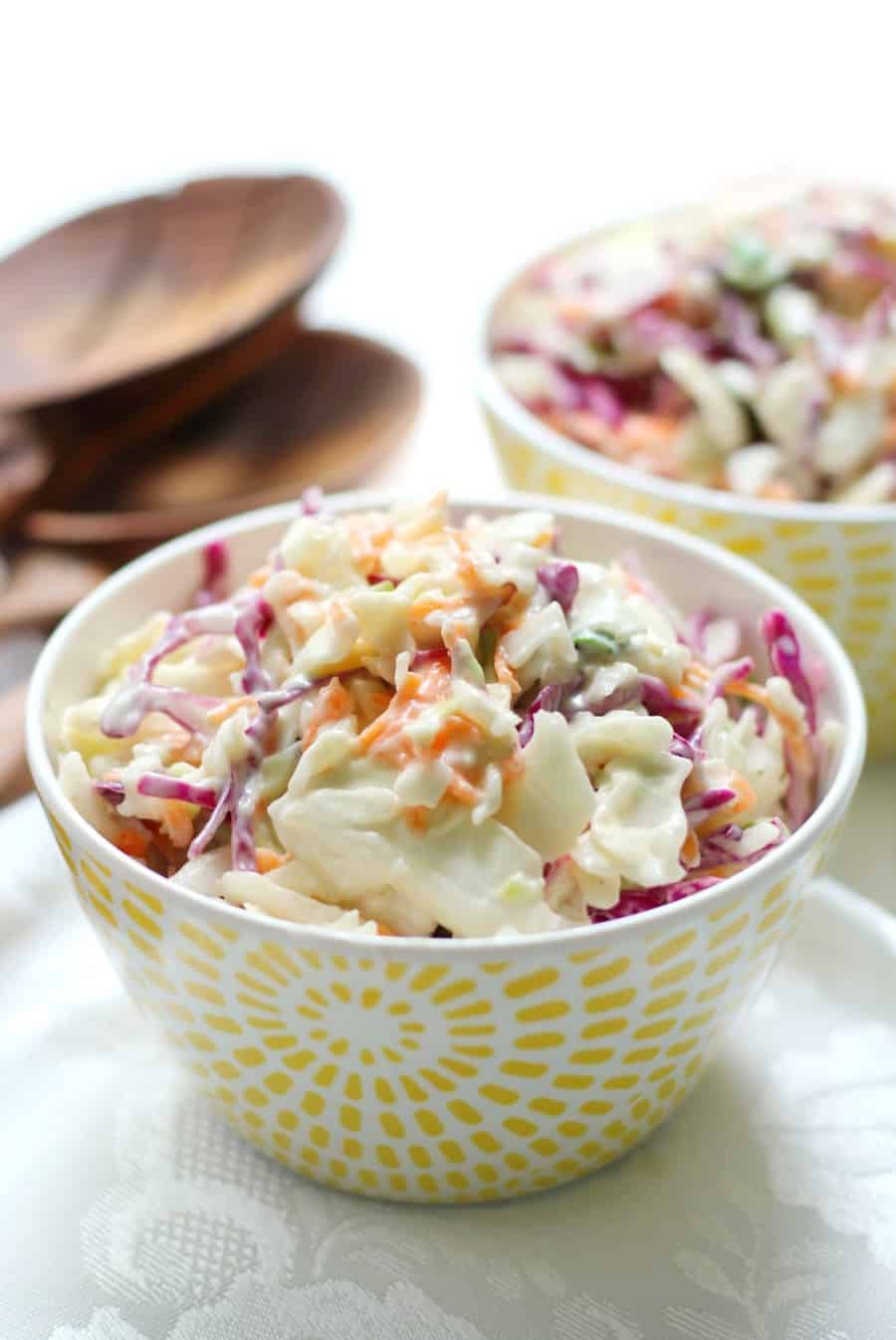 Light and healthy Lentil Salad is protein packed and has great taste!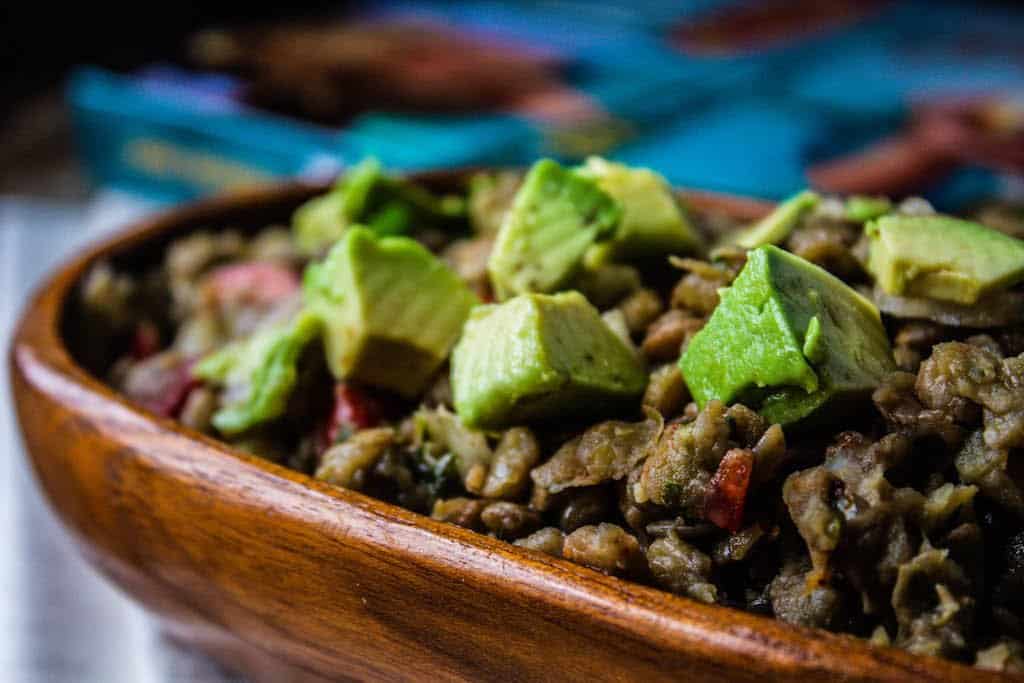 Clean Vegan Burgers and Hot Dogs – nothing processed
Shredded carrots and onions are roasted and then smothered in homemade vegan BBQ sauce. The texture and flavor will make you think you're eating pulled pork!
Nothing says 'hello' to beautiful weather as much as when we fire up those grills for a plant-based "Slaw Dog" cookout! You won't believe the authentic hot dog taste that a simple, well-seasoned marinade creates.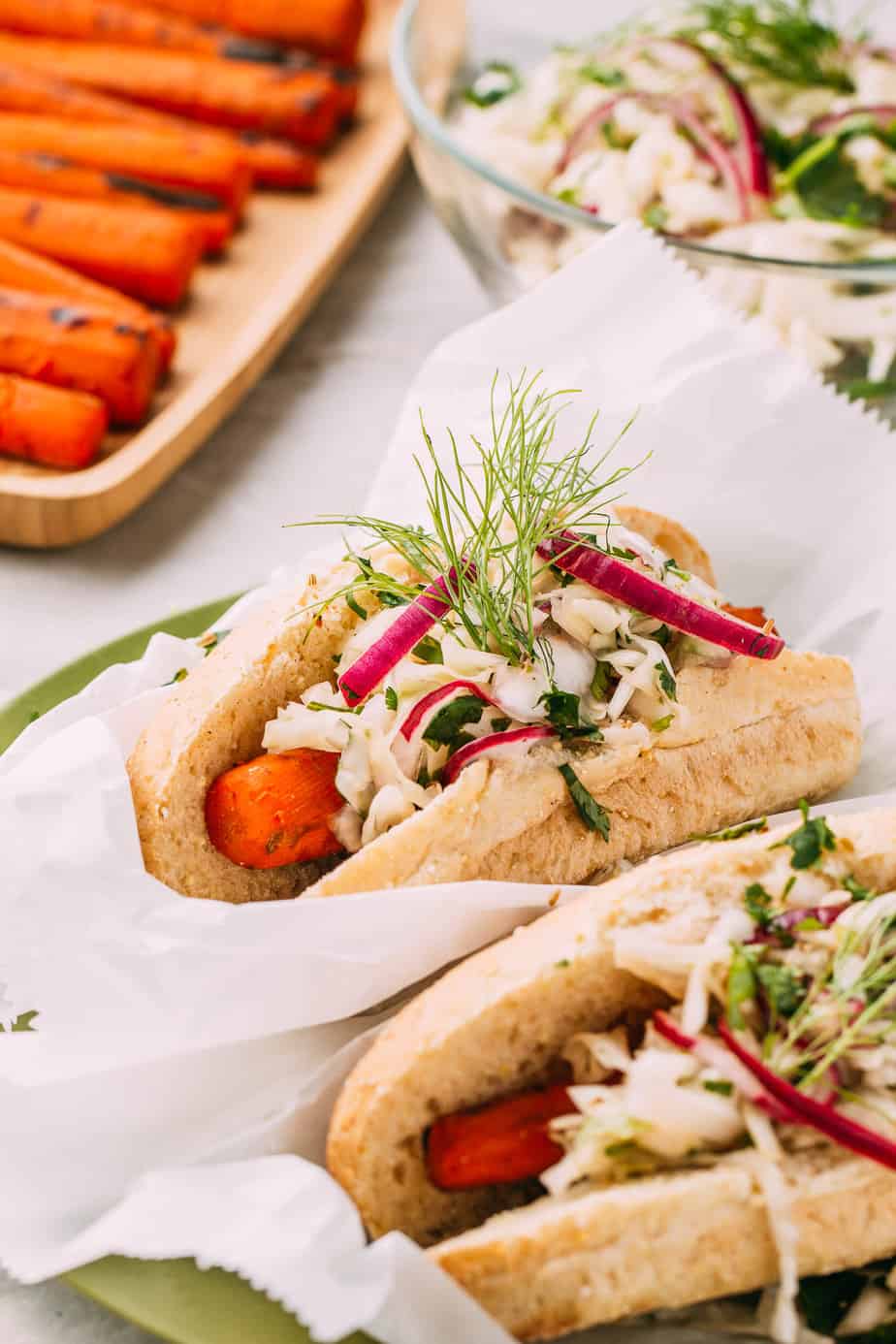 When you're craving a juicy, oil-free, hold it with two hands kind of veggie burger, look no further than this heart-smart, pumpkin seed show stopper. Cooked on the grill or baked in the oven, nothing speaks to your inner hungry person like this satisfying, plant-based, protein-packed wonder.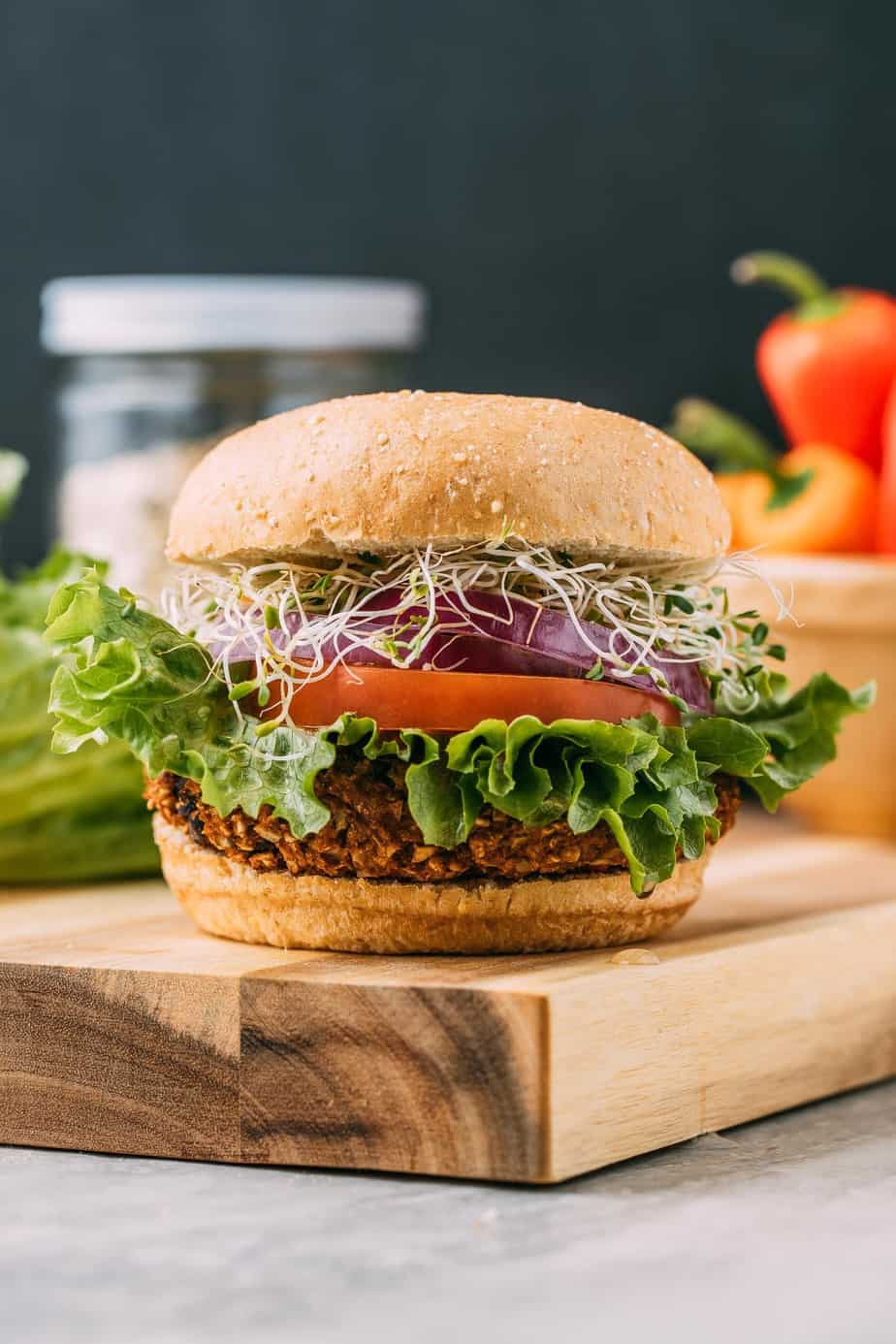 Other Healthy Vegan barbecue Sauces and Dips
This vegan honey mustard dip is simple and tangy. It is a great alternative to ketchup as a dip for fries, cauliflower wings, or even other veggies! I like it drizzled on top of salads at a BBQ.
This vegan buffalo sauce is spicy and tangy ! It goes great on vegan cauliflower wings or BBQ'd veggies, or simply as a dipping sauce for chips.
This vegan burger sauce is sure to brighten any vegan's day at a BBQ!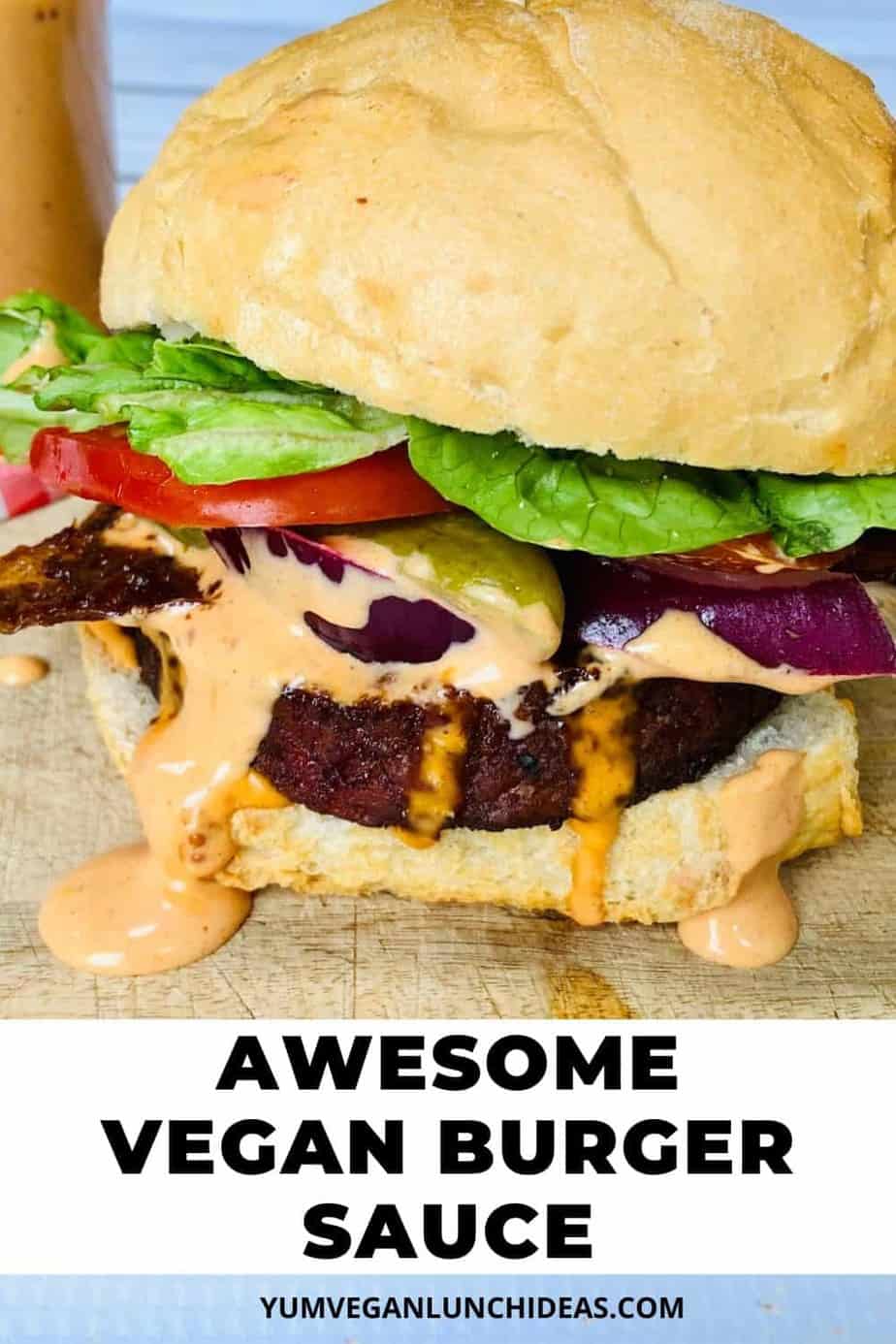 Coriander (Cilantro) sauce adds a spicy fresh kick to any of your meals! Coriander gives this sauce an intense flavor and deep green color, and fresh green chilies add up the heat. Make this easy sauce ahead of time, store in a tightly sealed glass container and refrigerate to have on hand to serve as a sauce with almost everything. It is an oil-free, Nut-free and Raw vegan sauce.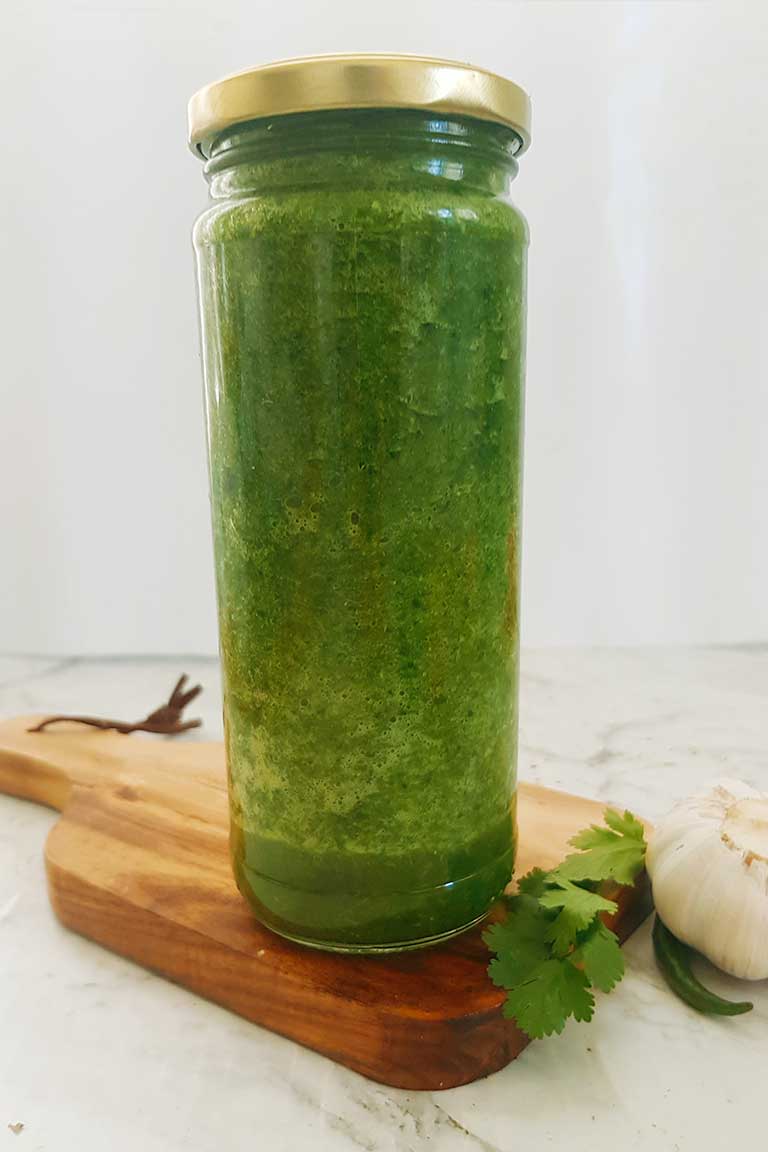 Other Summer Recipe Round Ups!
Other Summer Recipes By Eating Works!