Muffins can be the star of breakfast. They're a delicious baked good that's also portable–how do you top that!? But, how do you still enjoy muffins when you need them to be not only gluten free but vegan as well?
I have your back! I have 17 of the best vegan gluten free muffins from the most talented food bloggers across the internet.
Whether you want cinnamon sugar, carrot cake, chocolate chip or blueberry you'll find just the fluffy muffins you want to make for your next breakfast or lunch (or let's be honest–midnight snack).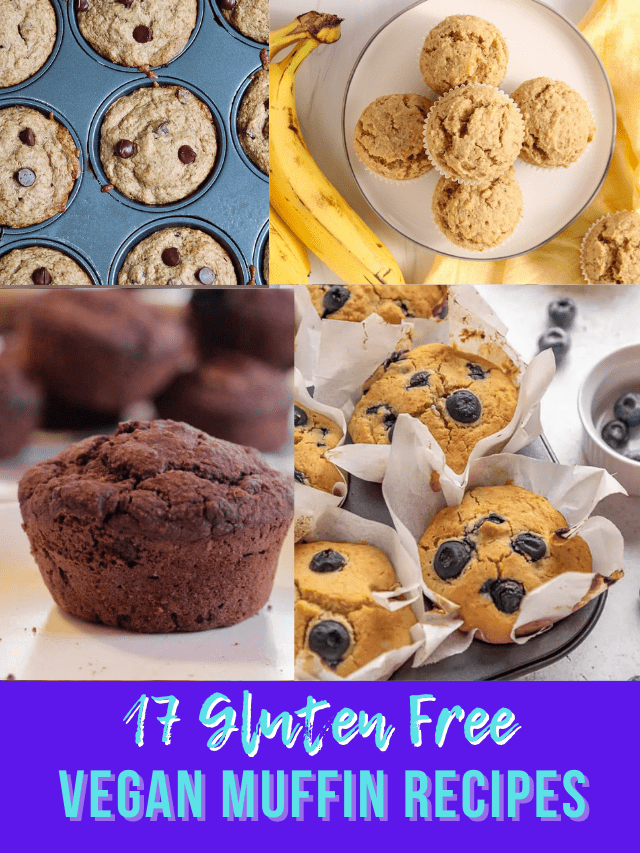 This post may contain affiliate links. As an Amazon Associate I earn from qualifying purchases at no cost to you. See my Affiliate Disclosure to read my policy and more about affiliate links.
What is the secret to making moist muffins?
Here are some tips and tricks for making moist muffins!
Tips to Make Homemade Muffins Moist.
Keep Wet and Dry Ingredients Separately.
Add All Flavorings Last.
Consider Paper Liners.
Don't Overfill the Muffin Cups.
Check the Temperature of Your Oven.
Test if Muffins Are Fully Cooked.
Top Your Muffins with Flavor.
For more tricks and tips: click here.
Is it better to use oil or butter in muffins?
It is better to use oil in muffin recipes because generally baking with oil produces moist and tender baked goods.
On the other hand, butter is solid at room temp, and therefore baked goods made with it (muffins included) are a more dry.
What oil is best for baking muffins?
Canola oil is best because it doesn't add a strong flavor. It allows your muffin's flavor will shine through while still achieving a moist perfect texture.
What does adding an extra egg do to muffins?
Adding an extra egg enables the muffin batter to hold extra liquid and, consequently, extra sugar. This helps create a moister and sweeter muffin that will still bake up with a good structure rather than falling apart.
Is melted softened butter better for muffins?
Softened butter is better for muffins because it much easier with flour and sugar in their batters, than hard cold butter or even melted butter.
The best vegan gluten free muffin recipes!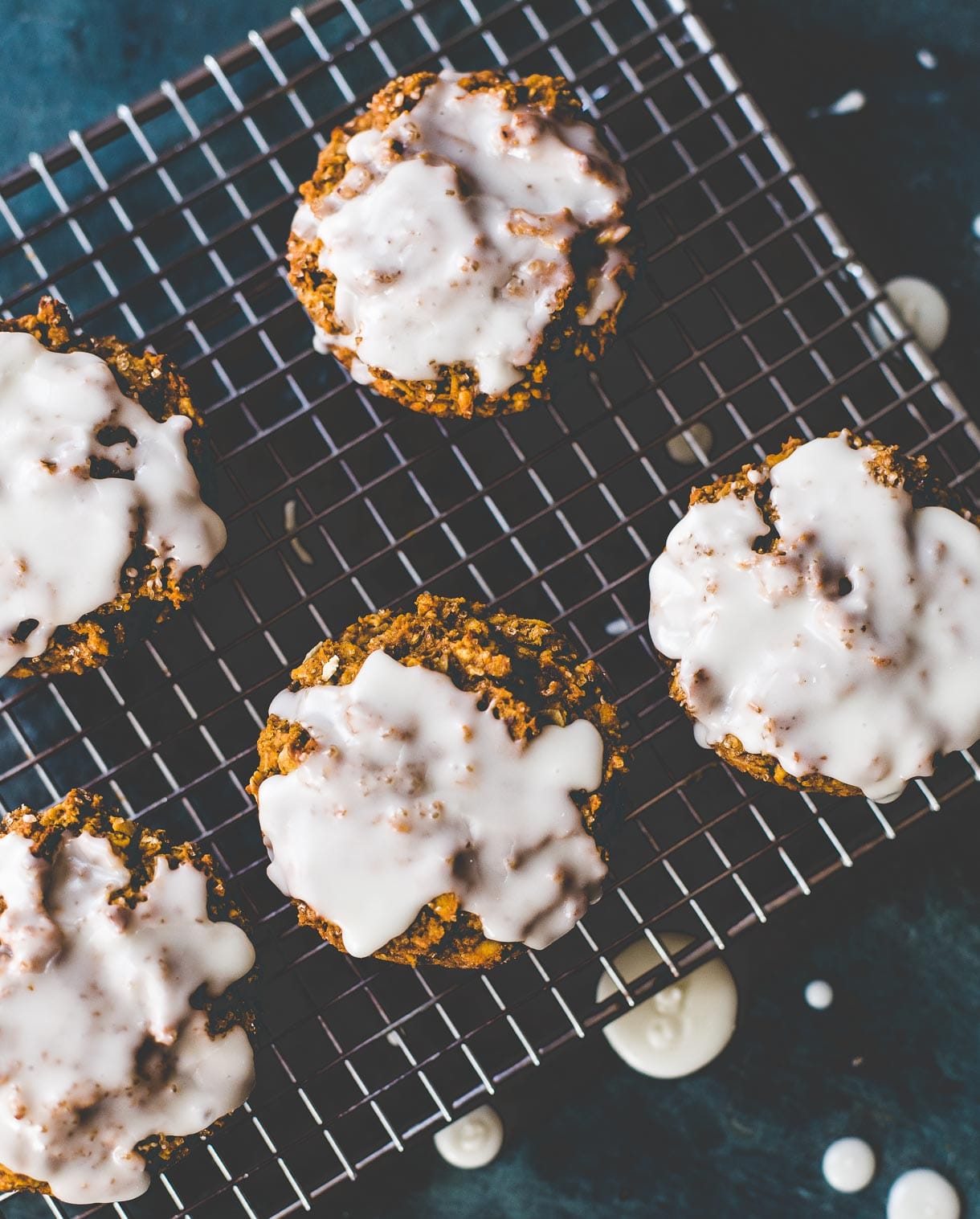 Healthy sweet potato muffins made with dairy-free yogurt to keep them soft, and for the best results make sure to incorporate some of your favorite warm spices!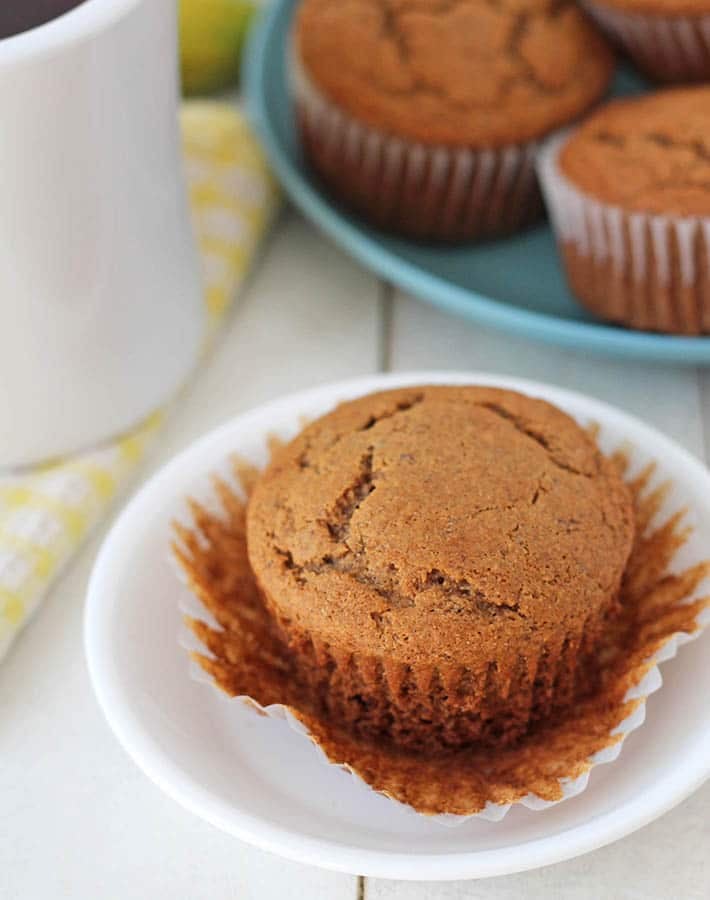 Soft, fluffy, and easy vegan gluten free banana muffins that are perfect for snacks and lunch boxes.
This gluten free vegan recipe can be customized in 4 delicious ways!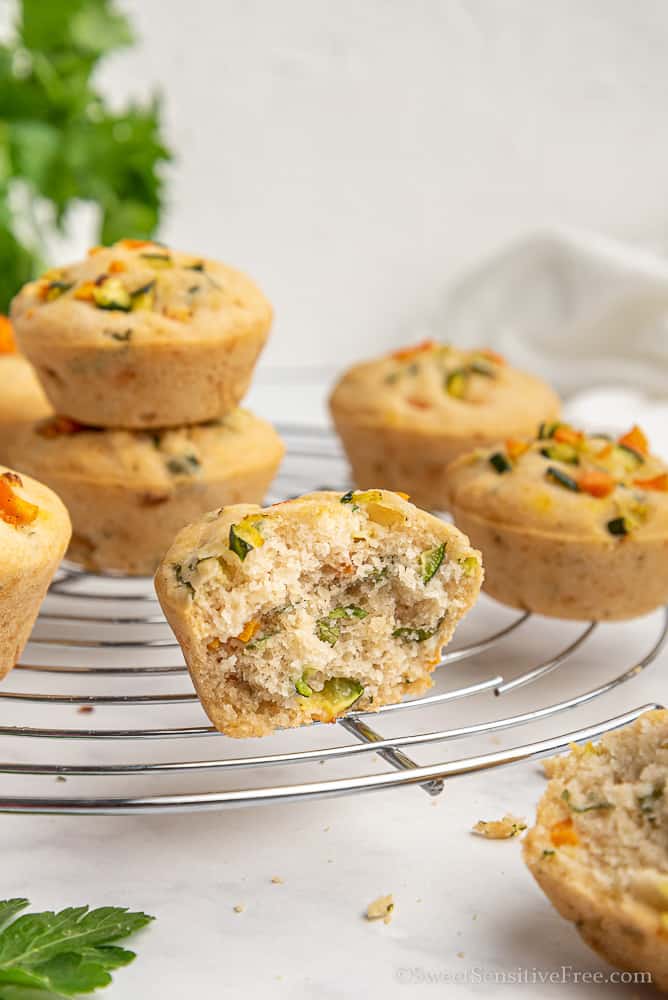 These gluten free savory vegan muffins are easy and healthy, filled with vegetables, they are perfect for any time of day!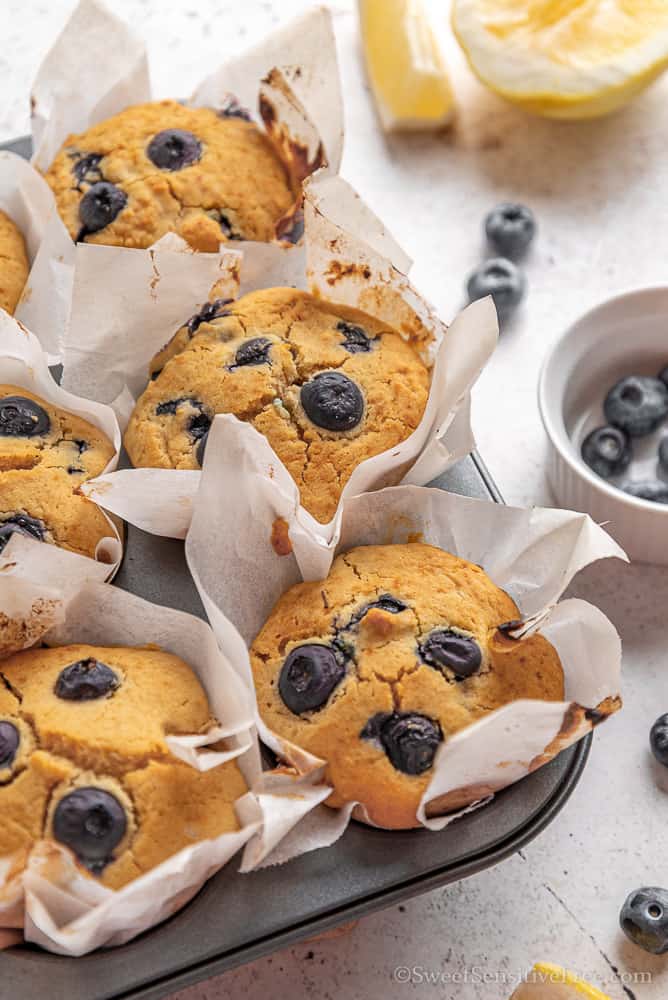 These gluten-free blueberry muffins are dairy free and vegan too.
These delicious muffins are also easy to make and oh so soft and scrumptious!
You won't miss the oil or sugar in these delicious chocolate gluten-free muffins.
This easy recipe makes for a perfect a snack or dessert.
A healthier, tender and fluffy, muffin recipe studded with dark vegan chocolate chips! Gluten-Free Bakery-Style Chocolate Chip Muffins that are vegan and allergy-free!
Your favorite bakeshop classic, now enjoyable for everyone as an easy breakfast, brunch or snack bite; perfect with a cup of coffee or tea!
Delicious and moist Vegan Pumpkin Cream Cheese Muffins! This Starbucks copycat recipe is gluten-free and allergy-free.
Perfectly spiced, soft pumpkin muffins, topped with a sweet dairy-free cream cheese filling! This light and fluffy homemade bakery-style gluten free muffin recipe is just what you need for a cozy fall or winter breakfast!
These yummy blueberry chickpea muffins are made with brown rice and garbanzo bean flour for a gluten-free alternative to the blueberry muffins original recipe.
Baked Oatmeal Muffins with cranberries are the perfect breakfast or one of the best healthy snacks.
Perfectly sweet (yet refined sugar free!), packed with fiber and protein, and easily portable in an airtight container. Bake up a batch today!
These Moist & Healthy Gluten Free Vegan Lemon Blueberry Muffins Are Bursting With Fresh Blueberries And Zesty Lemon Flavor.
The best vegan blueberry muffins for Breakfast, Brunch, Snack Or Even Dessert With A Little Whipped Topping.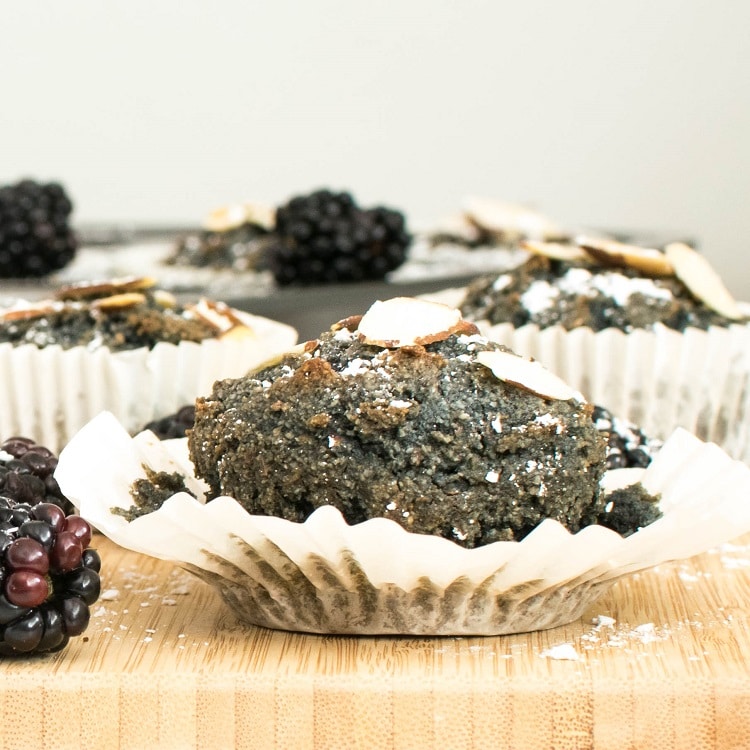 These soft and fluffy Vegan Blackberry Muffins (Oil Free) are made with no kind of flour and are perfectly sweetened. Its soy free and gluten free along with being absolutely delectable for all ages.
It's an easy gluten free muffins recipe bursting with flavors of fresh simple ingredients.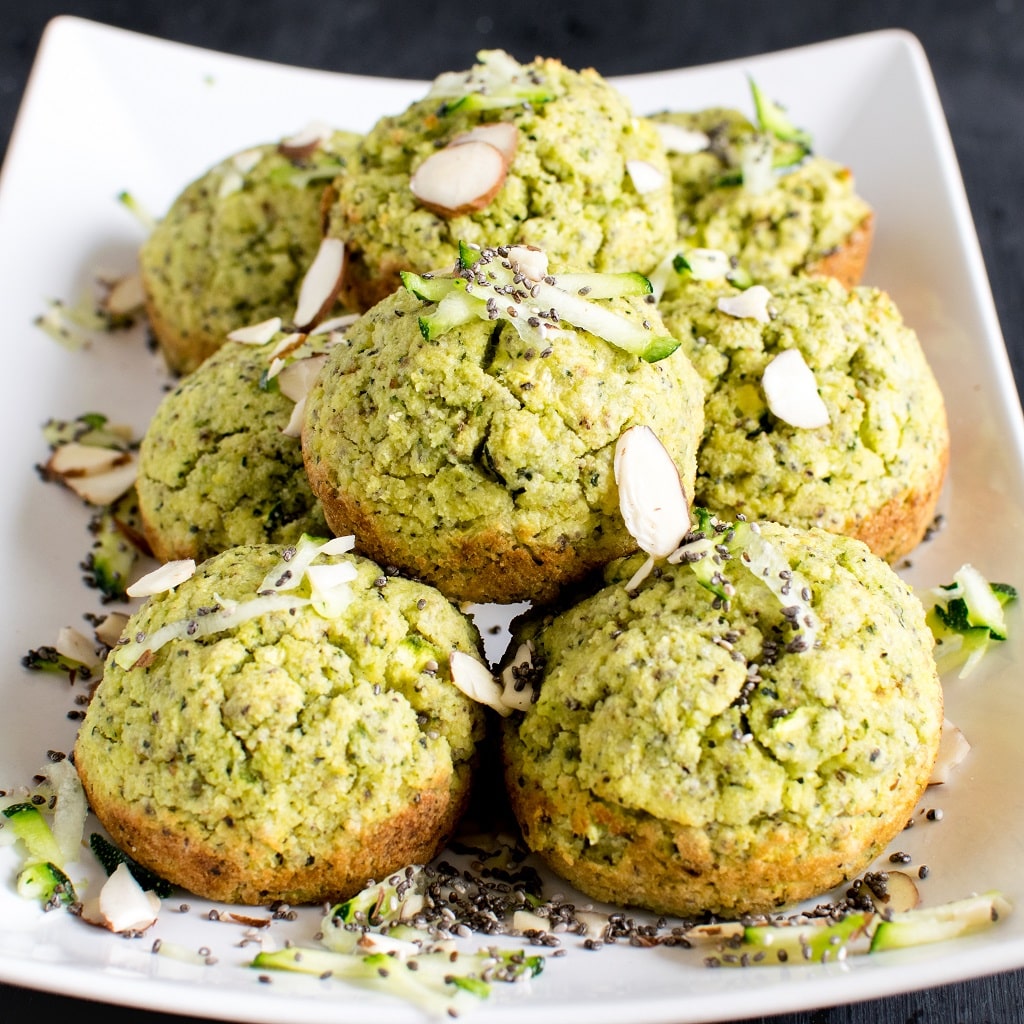 These make ahead nutritious Flourless Zucchini Chia Savory Breakfast Muffins are a perfect back to school recipe.
Be it a morning meal or an after school snack or a side for lunch box, these muffins taste great every single time. These vegan gluten free muffins are packed with taste and healthy ingredients.
These simple and healthy Gluten-Free Apple Cinnamon Muffins are vegan and allergy-free! Loaded with chopped fresh apples, applesauce, and cinnamon, they're a perfect fall breakfast or snack for the family!
Topped with a naturally sweet cinnamon sugar mixture crumble topping, this muffin recipe tastes just as mouthwatering as it smells while baking in the oven!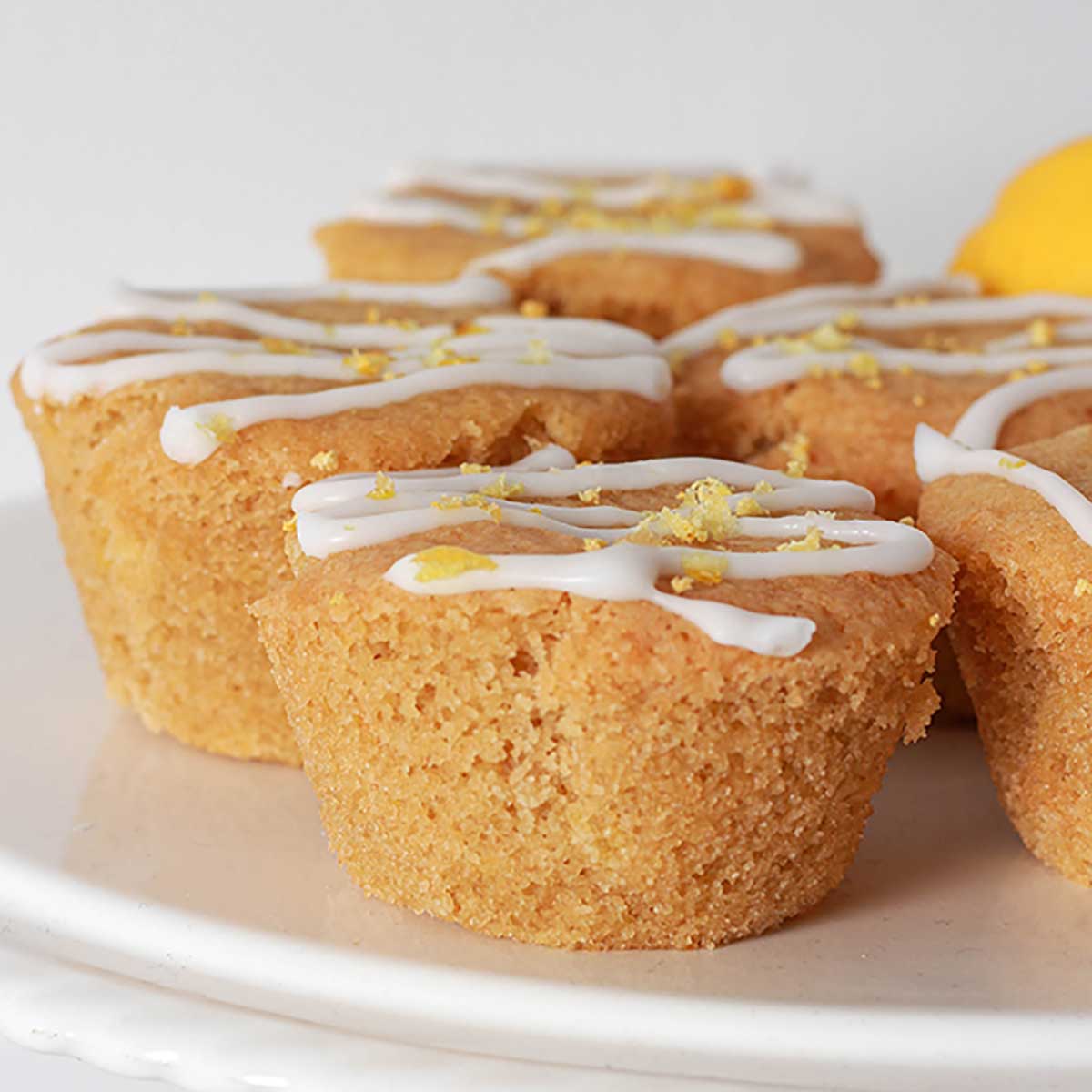 These vegan gluten-free lemon muffins are a great recipe for those who can't eat wheat. They're just as delicious, fluffy and zesty as regular muffins, with a drizzle of icing on top for extra sweetness.
An easy bake that's perfect for beginner gluten-free bakers!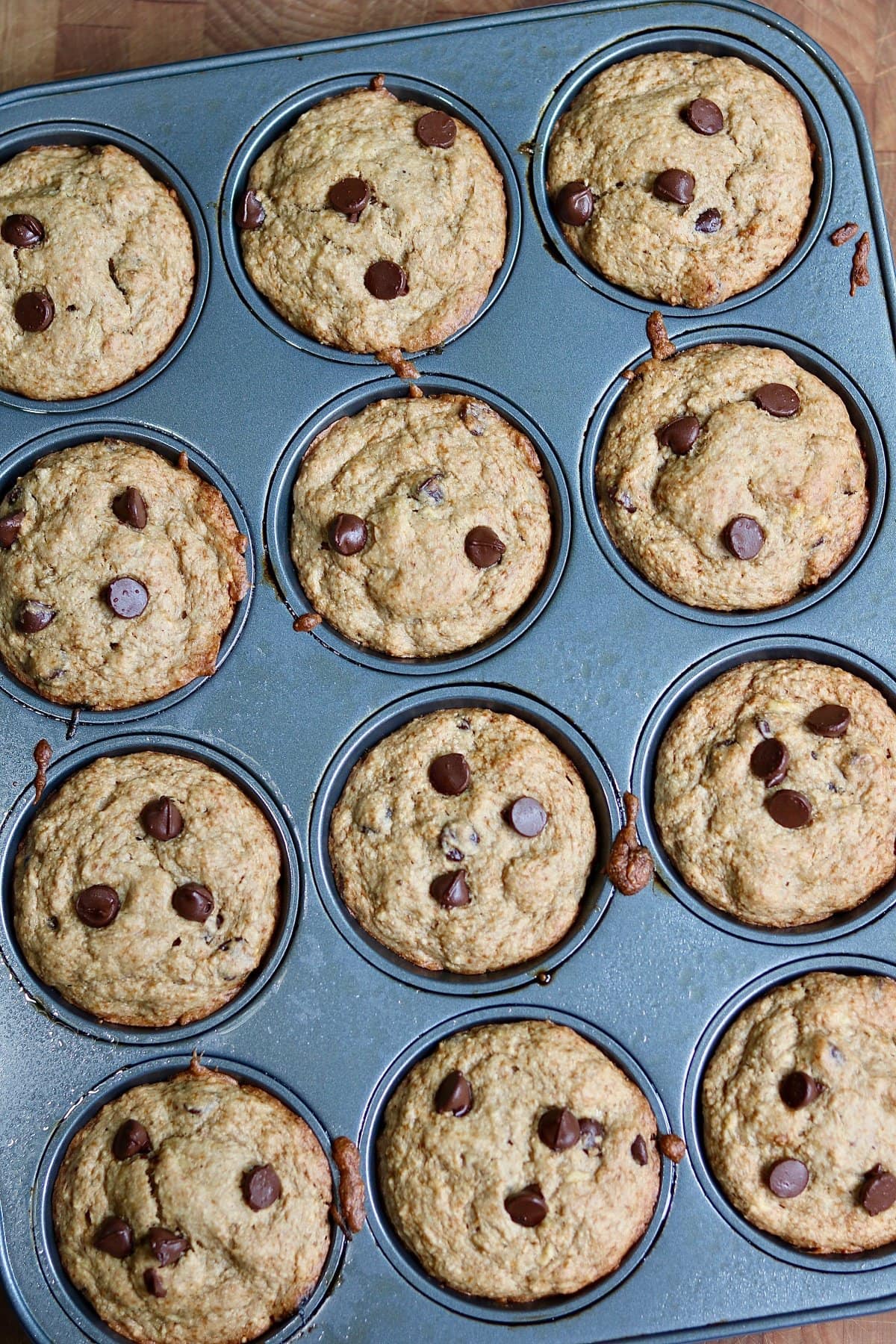 These Healthy Peanut Butter and Banana Muffins are naturally gluten, oil, dairy, and refined sugar free.
Perfect for breakfast or a nutritious vegan snack!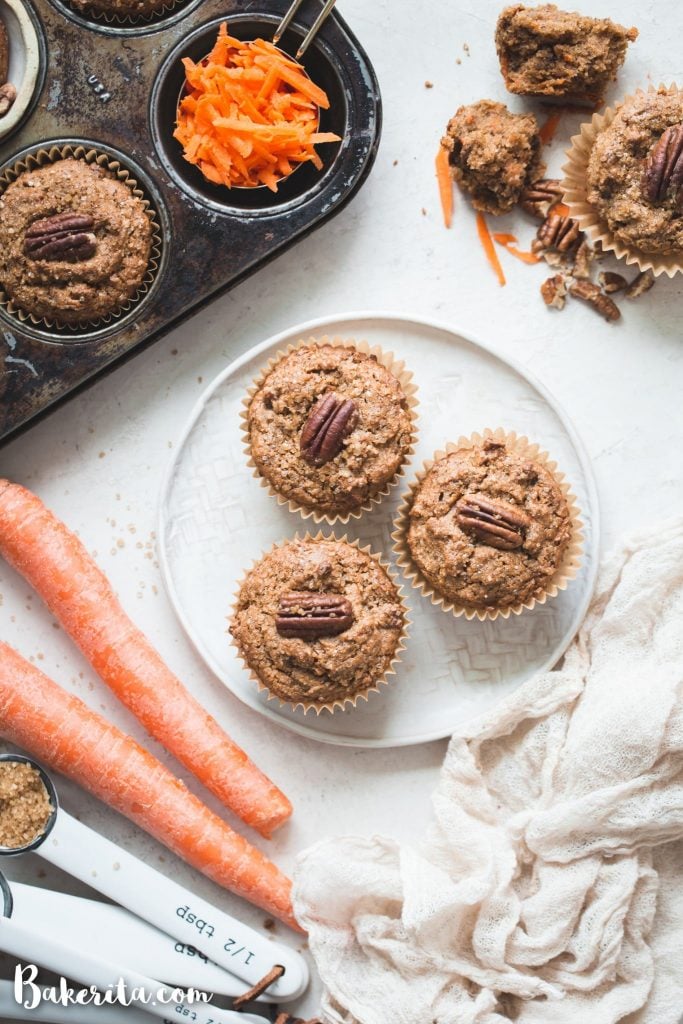 These Gluten-Free Vegan Carrot Cake Muffins are so tender and flavorful!
They're the perfect healthy breakfast or snack to enjoy all Spring long.
These vegan almond flour banana muffins are perfectly moist, super soft and filled with healthy ingredients.
They are a great way to use your overripe bananas and the addition of almond extract makes them irresistible!
Be sure to check out my GF vegan muffins google web story!
Gluten Free Breakfast Recipes Collection
41 of the tastiest gluten free pancakes recipes!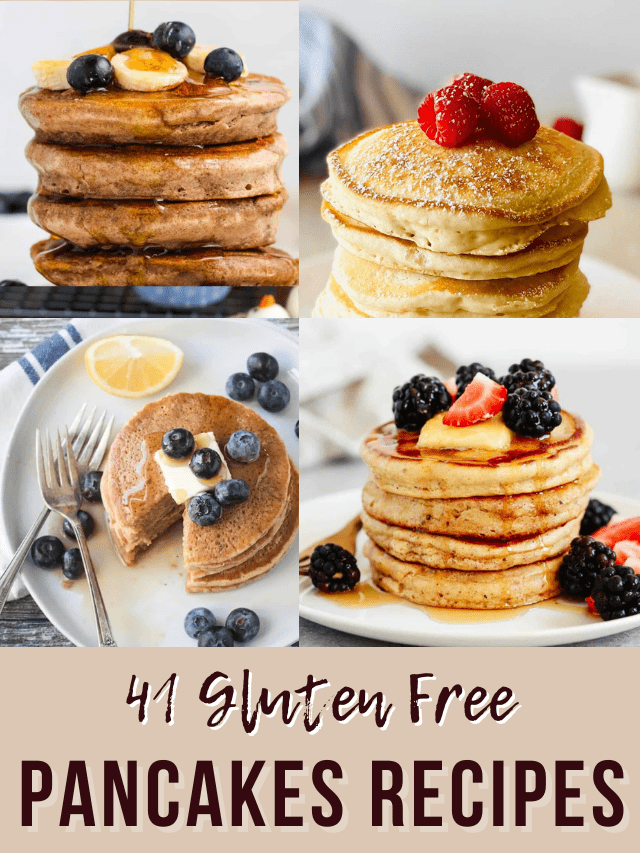 Start your day off on the right foot with one of these 29 delectable gluten-free waffle recipes.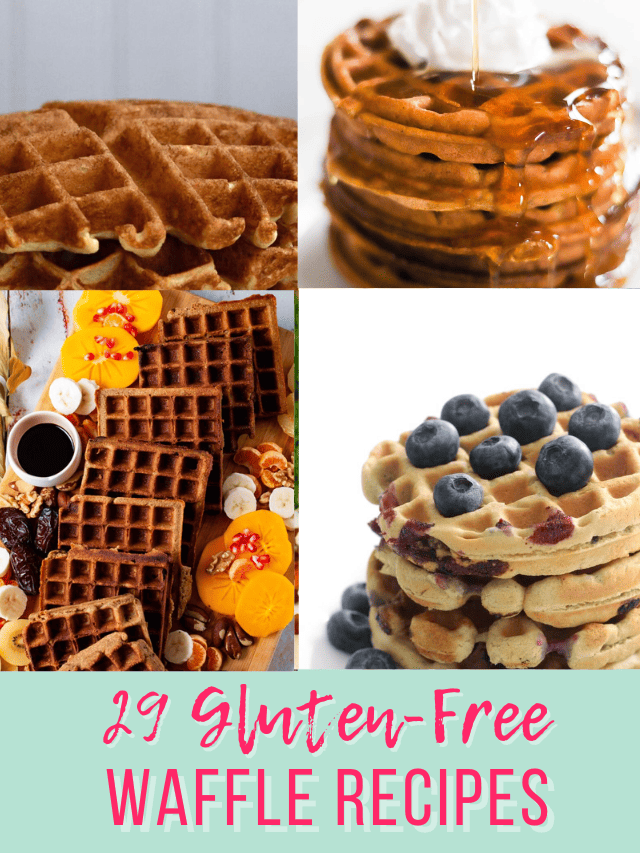 21 tasty gluten free breakfast smoothie recipes to start your mornings.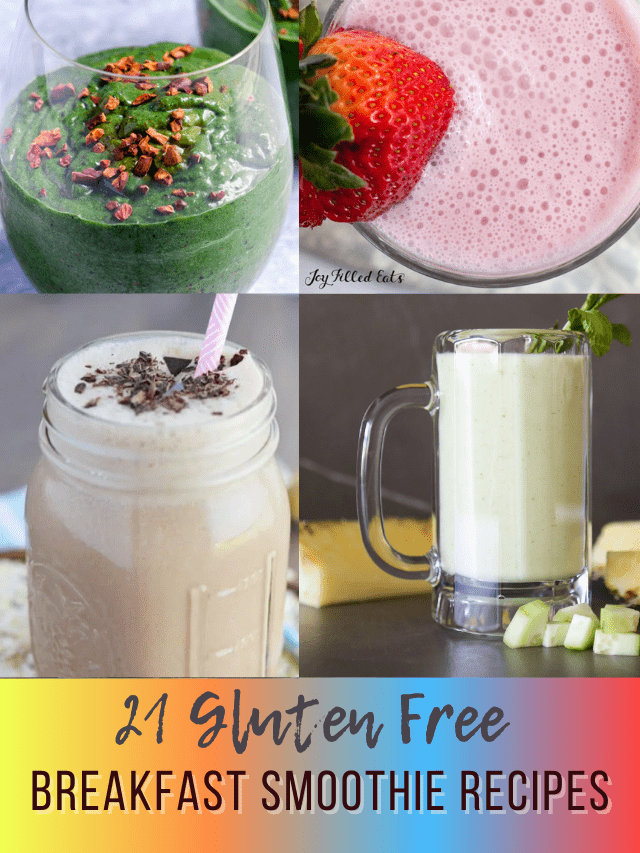 Are you ready for a great grab-and-go breakfast?
If so try making one of these Gluten-Free Breakfast Burritos recipes!