There is nothing more comforting then a bowl of hot soup. If you're on a gluten free diet you can still enjoy a cosy bowl of soup. There are plenty of Gluten Free Soup Recipes here for you to try.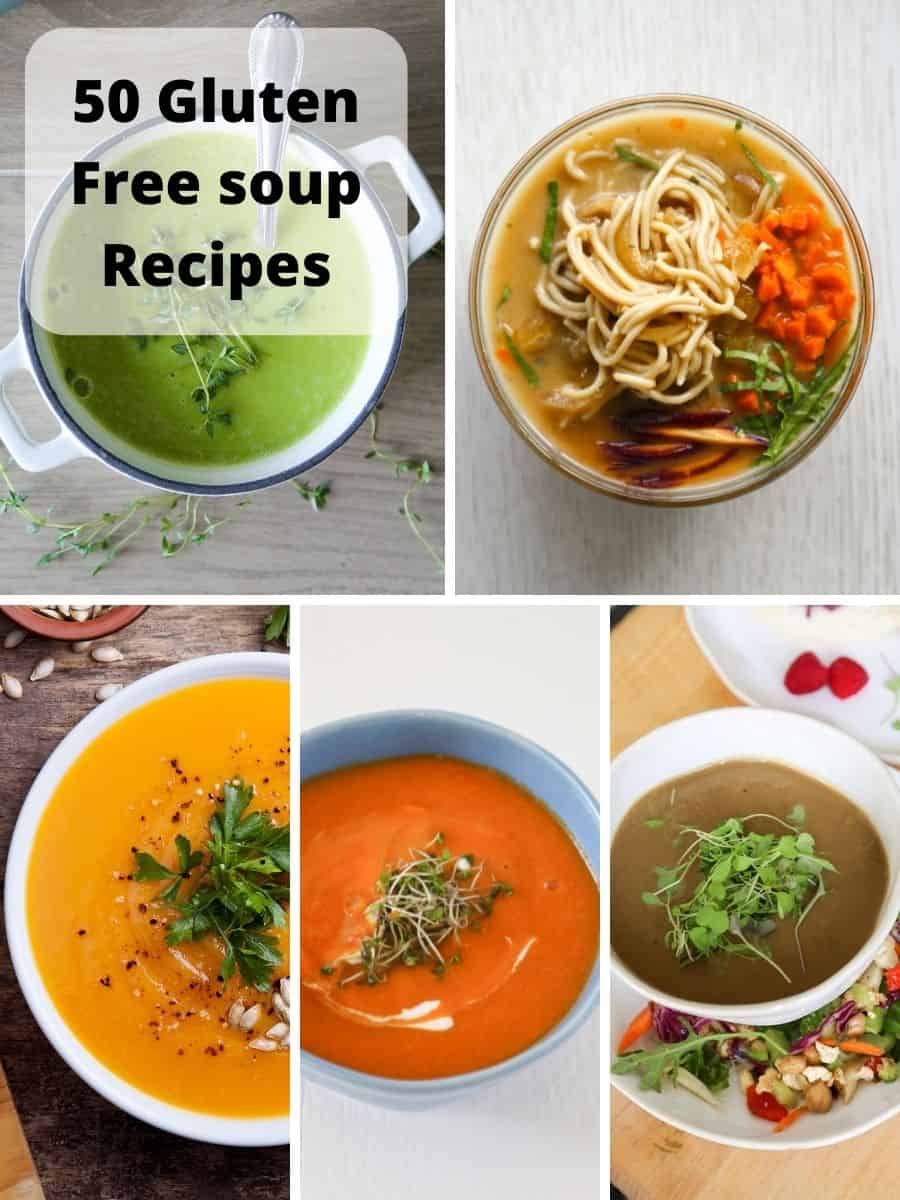 This post may contain affiliate links. As an Amazon Associate I earn from qualifying purchases at no cost to you. See my Affiliate Disclosure to read my policy and more about affiliate links.
Tips For Cooking Gluten Free Soup
Keep gluten free all purpose flour on hand to thicken soups and make a roux if the recipe calls for one.
Swap out regular soy sauce for tamari or Braggs liquid aminos.
Check the labels to make sure all of your ingredients are gluten free.
Keep gluten free noodles handy in your pantry.
Pantry Items To Keep To Make Gluten Free Soup
How To Thicken Gluten Free Soup
The best way to thicken gluten free soup is to use the same methods you would use to make non gluten free soup. Just swap out the ingredients for gluten free ones. So if a recipe calls for regular flour you can use an all purpose gluten free flour mix instead.
You can also avoid flour all together and blend cold butter into the soup at the end of the cooking process which will thicken the soup.
Another great ingredient you can use to thicken soup is heavy cream. A little heavy cream goes a long way. I usually don't recommend consuming cow dairy but heavy cream is a full fat dairy product so it's easier to digest.
Use potatoes to thicken vegetable based soups.
For a lighter gluten free soup if you are on a low carb or keto diet is to use cauliflower instead of regular potatoes to add body to your gluten free soups.
How To Tell if Soup Is Gluten Free or Not
The best way to tell if soup is gluten free or not is to look at the label. If the soup is labeled gluten free then it's definitely safe for you to eat. If there is no gluten free label check the ingredient list for anything that says "wheat." If you see wheat mentioned then it is not gluten free.
Is Canned Tomato Soup Gluten Free?
Generally speaking, canned tomato soup is not gluten-free. But there are exceptions to this rule.
Canned tomato soup generally is not gluten free because manufacturers add wheat flour as a thickening agent. However you can find plenty of brands of tomato soup that are gluten free. You just need to check the ingredient list for "wheat" or common wheat additives. You can also look for the "Gluten-Free" label on the front.
Looking for the FDA Approved certified gluten-free label which is always clearly marked on the front of the package is the easiest way to distinguish gluten free tomato soup from tomato soup that has gluten.
According to the Food and Drug Administration a food must contain less than 20 ppm (parts per million) of gluten to have a gluten free label. It is also illegal not to put "wheat" on the ingredient list of any food that contains a wheat derivative.
With laws like this in the United States people on a gluten free diet can shop with the peace of mind that they won't be poisoned by unaccounted for gluten in their pre-packaged food items.
To learn more about which tomato soups are gluten free and which are not and to learn how to tell the difference check out this article, "Is Tomato Soup Gluten Free?"
Gluten Free Soup Recipes
The world of gluten free soups is a big one. If you simply google gluten free soups you'll see over 10 million results! I reached out to the best gluten free bloggers on the internet and they came up with these awesome gluten free soup recipes for you to try. No matter what kind of soup you like there is something for everyone here. Most of these recipes are both gluten free and vegan. Some are vegetarian. Of course it is possible to make gluten free soups with meat but I didn't post any here yet!
1 Gluten Free Ramen Noodle Soup
If you love ramen but you're on a gluten free diet you'll love this Gluten Free Ramen Noodle Soup Recipe! This easy soup recipe is done in thirty minutes and makes great lunches on the go!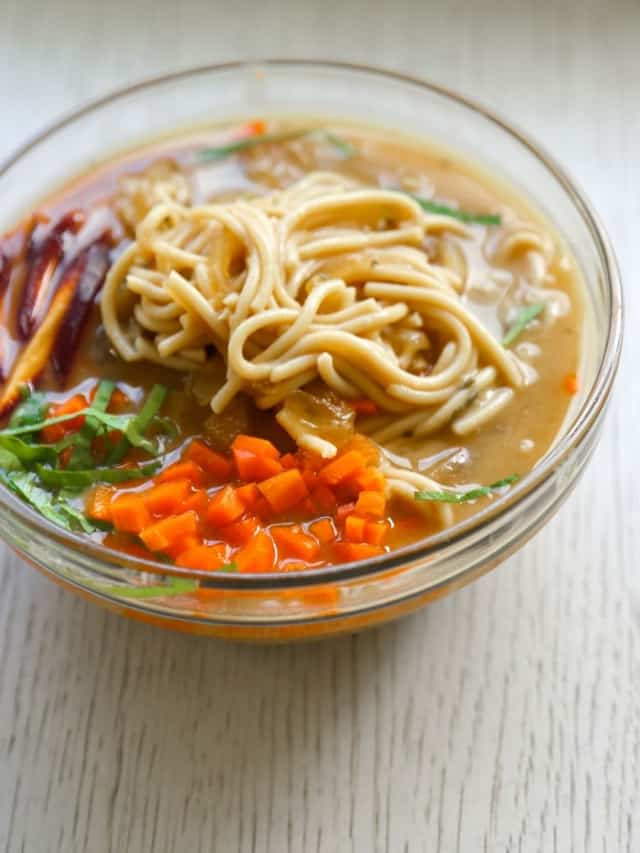 2 Gluten Free Tomato Soup (Dairy Free)
This creamy Gluten Free Tomato Soup is a bowl of pure comfort. It uses everyday ingredients including canned and fresh tomatoes, cumin, garlic, onion, and extra-virgin olive oil. Best of all, it's done in 30 minutes!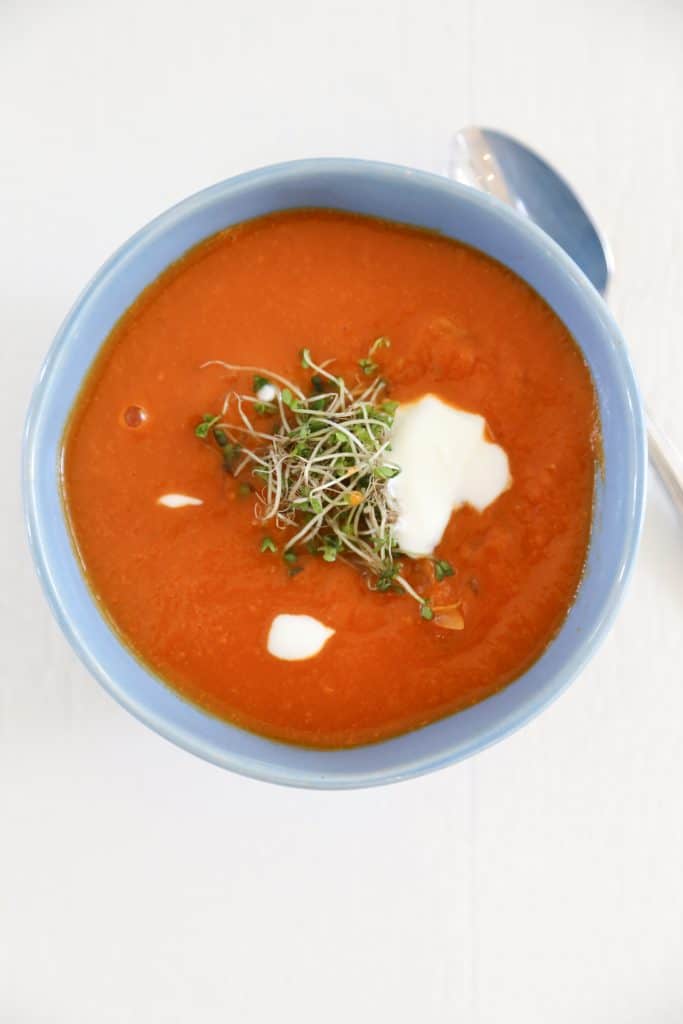 3 Gluten Free Cream Of Mushroom Soup
An easy recipe for Gluten-Free Cream of Mushroom Soup. This vegan gluten-free cream of mushroom soup is a quick and easy meal or is the perfect replacement for any recipe that calls for the canned version. This soup recipe is also dairy free and vegan!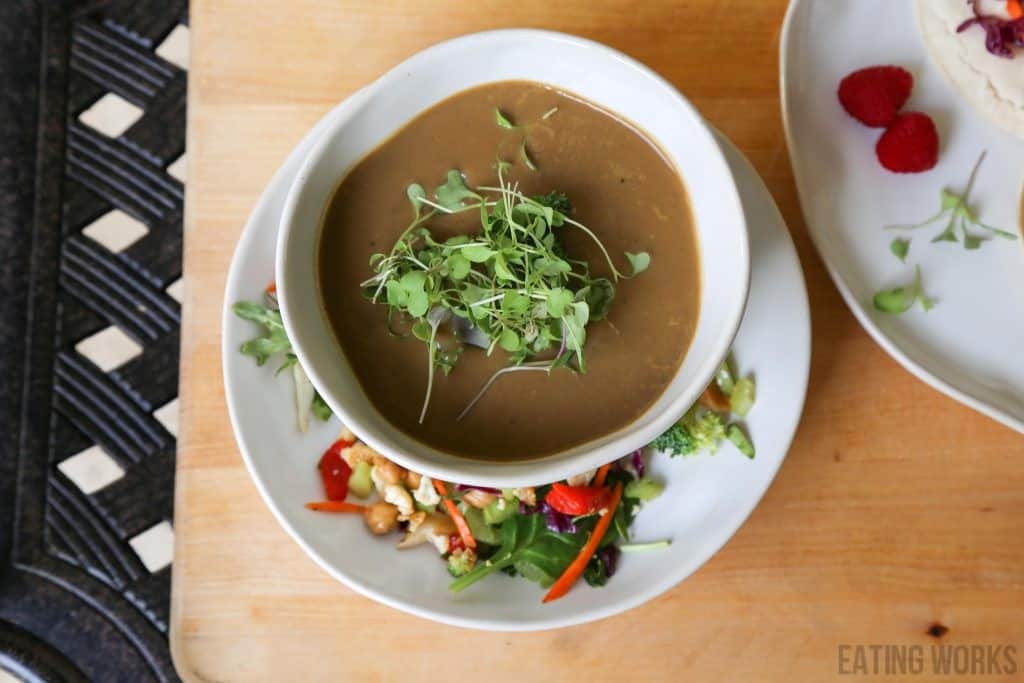 4 Gluten Free and Keto Miso Soup
This comforting and delicious Keto Miso Soup is a 30 minute meal with big flavor! This gut healing soup contains miso paste and shiitake mushrooms for a fast and easy gluten free miso soup that satisfies.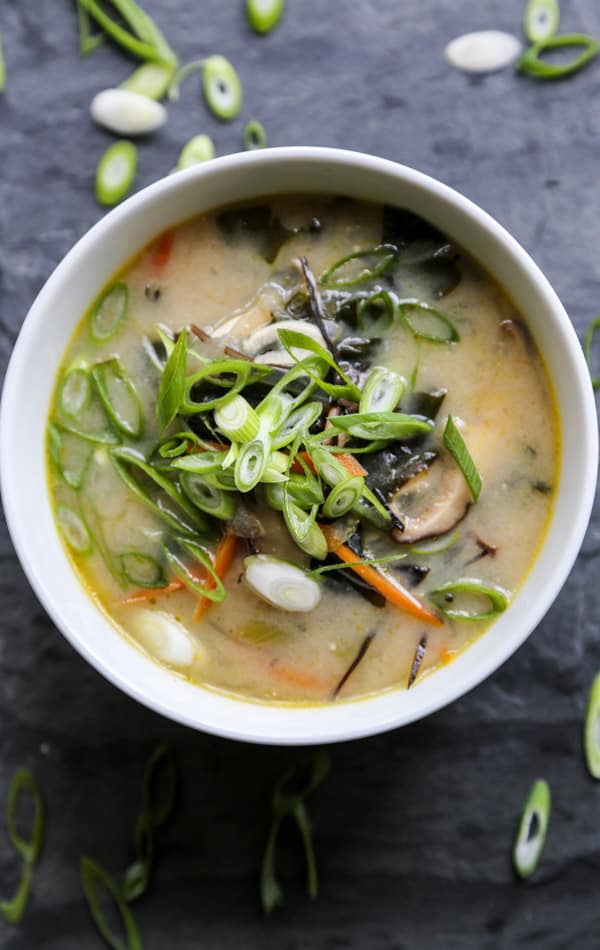 5 Vegan Spring Pea Soup
You're going to love this easy Vegan Pea Soup recipe with thyme. It's delicious and quick to make. The best part about this pea soup recipe is that you can make it with frozen peas in twenty minutes. It's that simple. But just because it's easy to make doesn't mean that it isn't full of sweet spring pea flavor.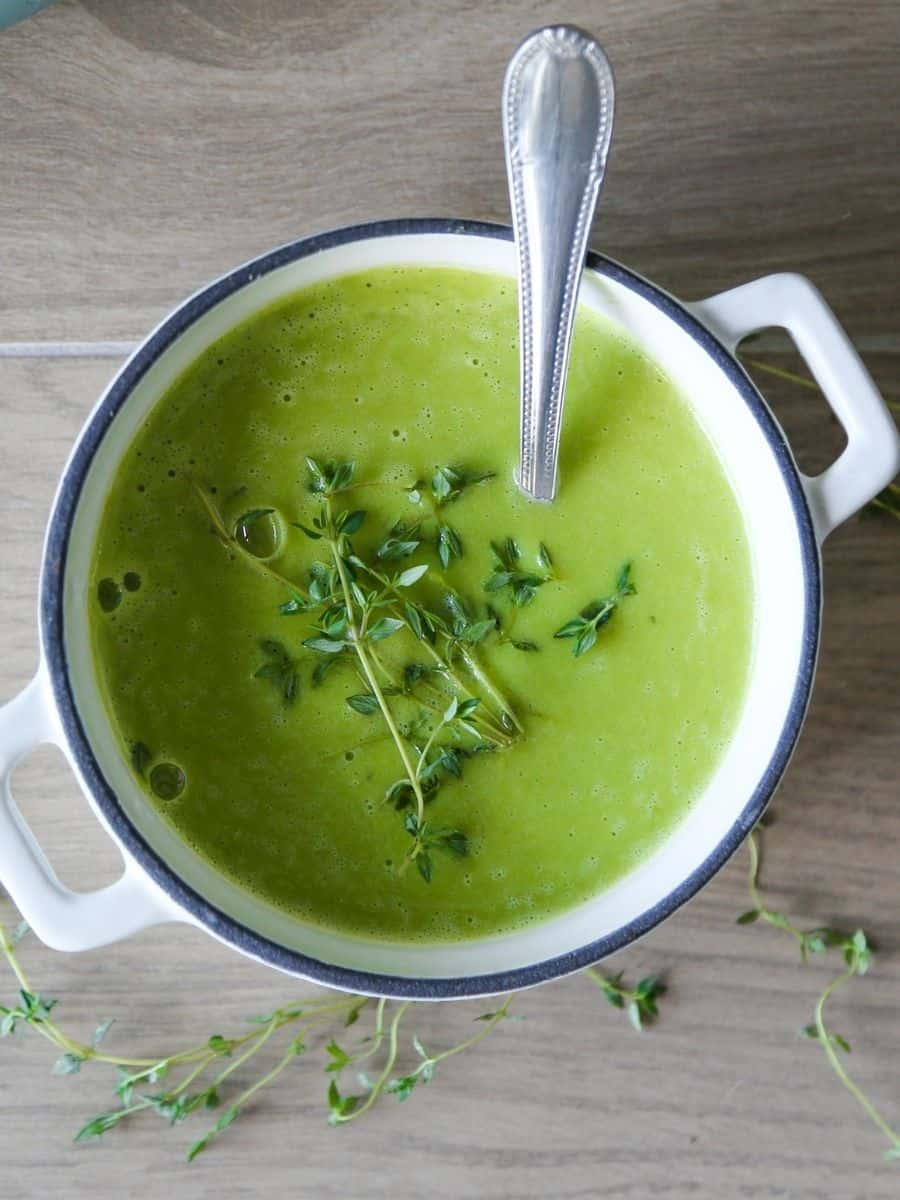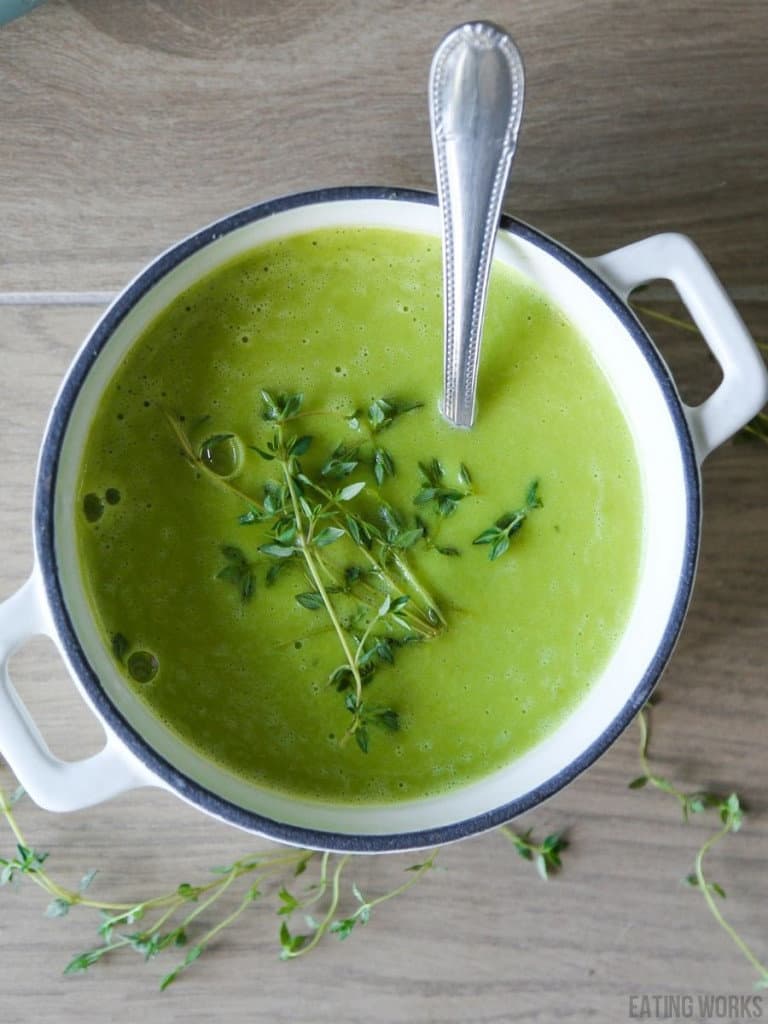 6 Cheddar Broccoli Soup
Cheddar and Broccoli Soup is velvety smooth and creamy. It's perfect for a quick dinner because it takes 30 minutes or less to make! You're bound to love this Panara bread copycat recipe! Best part is that it's low carb and about as clean and healthy as broccoli and cheese soup gets!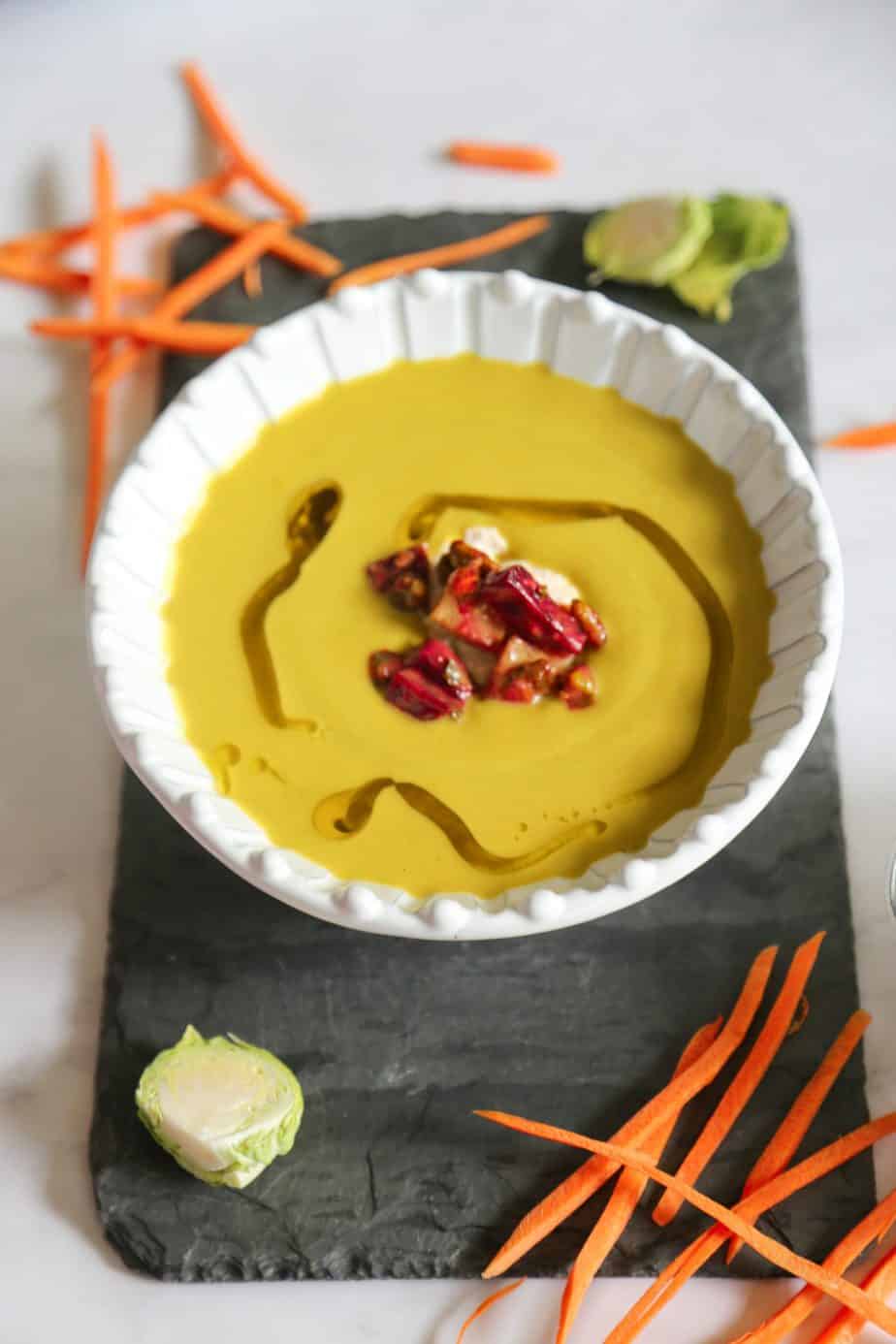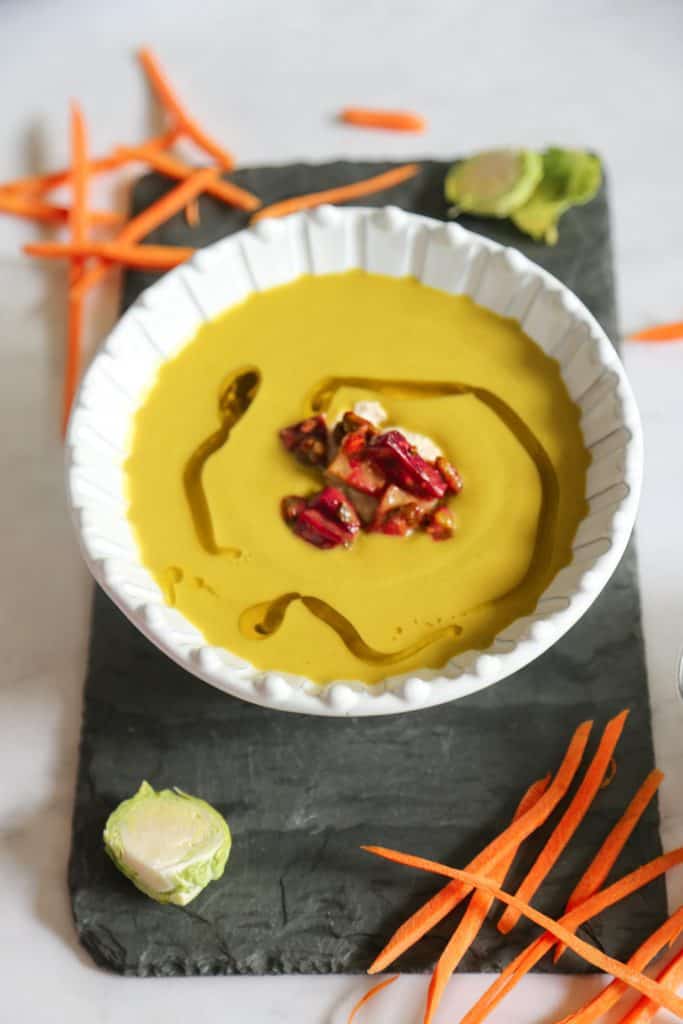 7 Gluten Free Split Pea Soup (vegan & high protein)
There's nothing more comforting than a warm bowl of split pea soup. This hearty soup is flavorful and clean. With only 10 common ingredients and 1 pot, you'll have vegan split pea soup ready to welcome the family home this fall.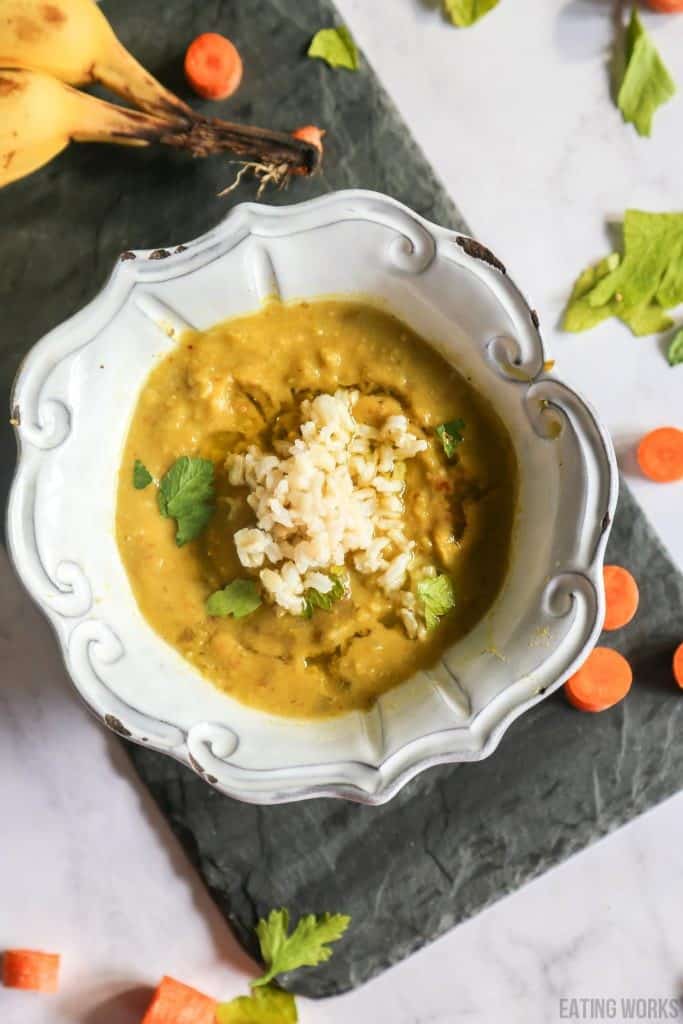 8 Curried Carrot and Ginger Soup
This curried carrot and ginger soup is one of my favorite gluten free soup recipes for brighting up cold days. It's creamy, sweet and a little bit spicy. You can make it on the stovetop, instant pot or crock pot!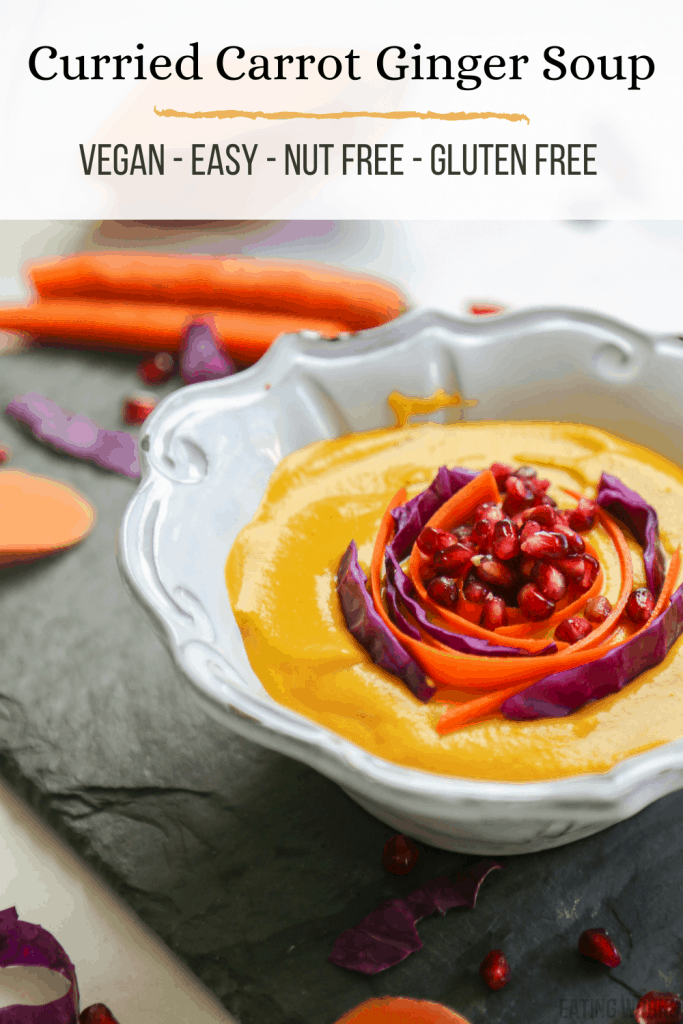 9 Simple Cauliflower Soup with Sundried Tomato Tapenade
Simple, elegant and flavorful, this Cauliflower Soup is sure to impress your taste buds. It tastes great on its own, but when you add the Roasted Tomato Tapenade, it is out of this world! The tapenade features Sun dried Tomatoes, Raw Almonds, Mint, Garlic and Lemon Juice.
10 Vegan Cucumber Gazpacho
When it's hot outside dip into this satisfying cucumber soup recipe and you'll be cool as a cucumber! Soups aren't just for winter. Cold soups are the perfect summer starter. This vegan cucumber soup is savory, satisfying and refreshing!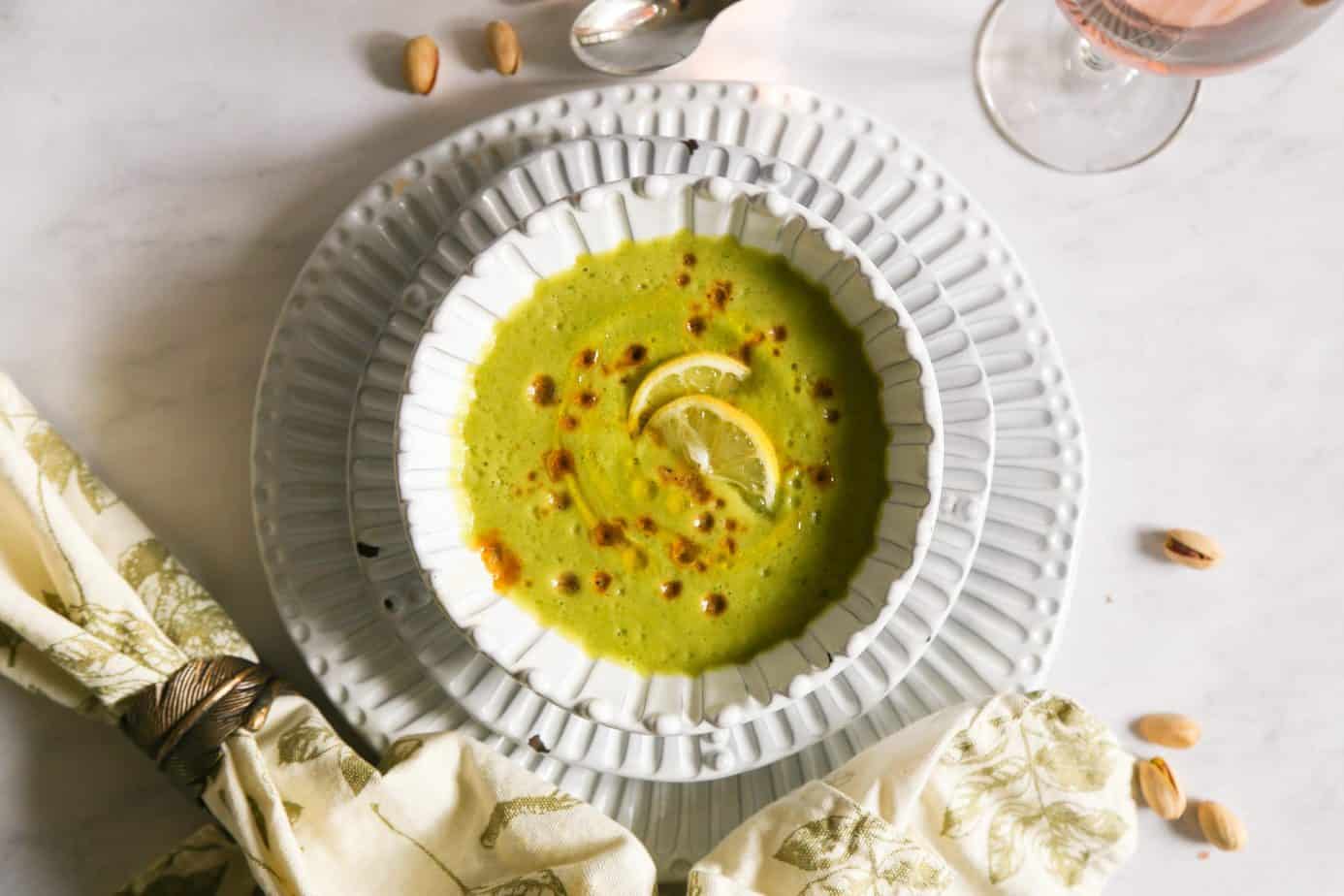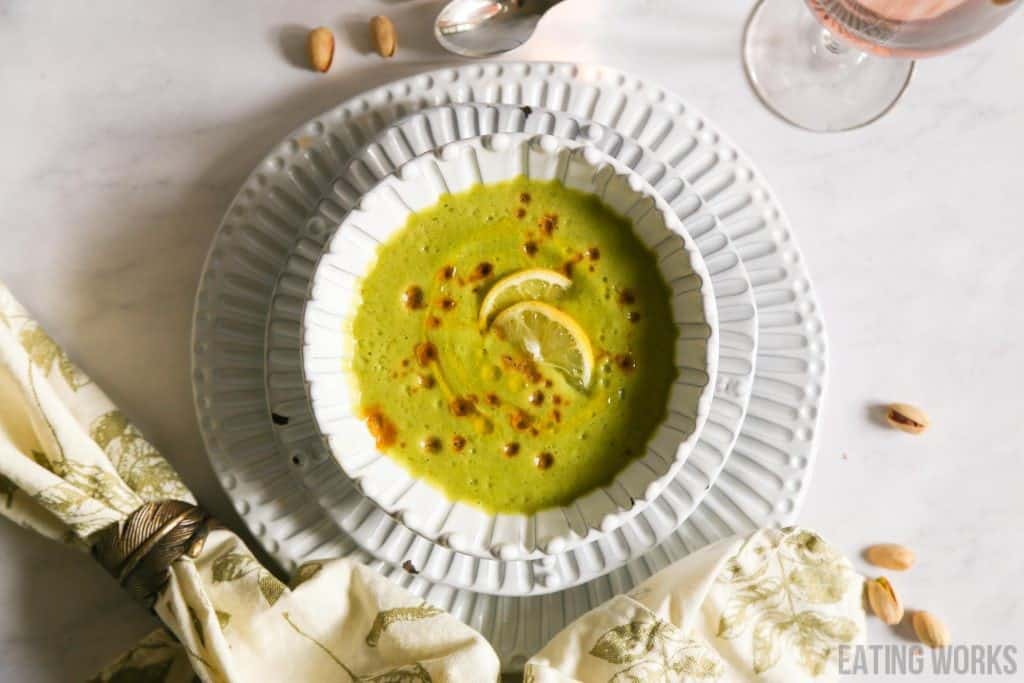 11 Curried Cauliflower Soup (Vegan & Gluten Free)
This is the best vegan cauliflower soup recipe. Learn how to make delicious vegan, low carb, easy cauliflower soup easy on your stovetop. When it comes to vegan soups this one is sure to be a favorite.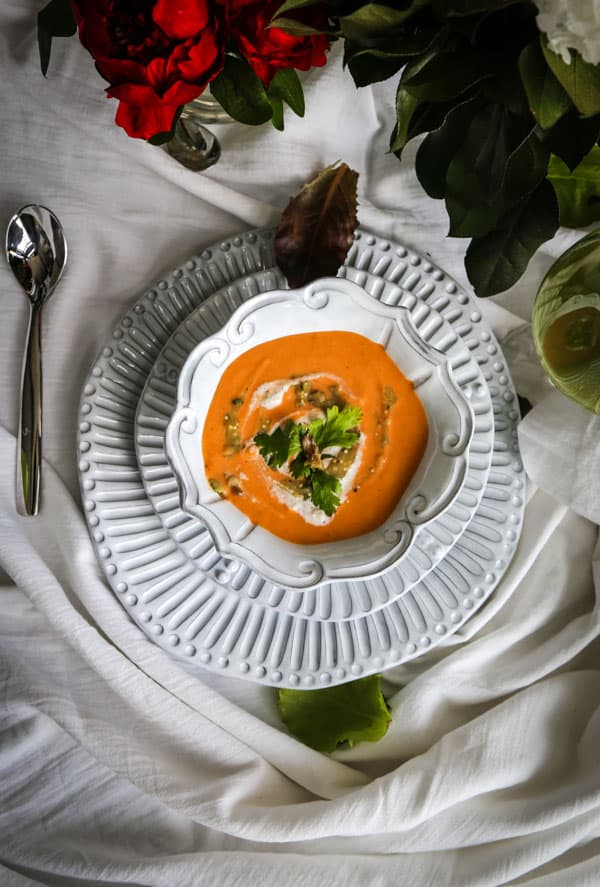 12 Potato Kale Soup
This Potato Kale soup is amazingly creamy – you'd never know it was dairy free! Perfect comfort food that cooks quickly in the Instant Pot, making it ideal for busy evenings!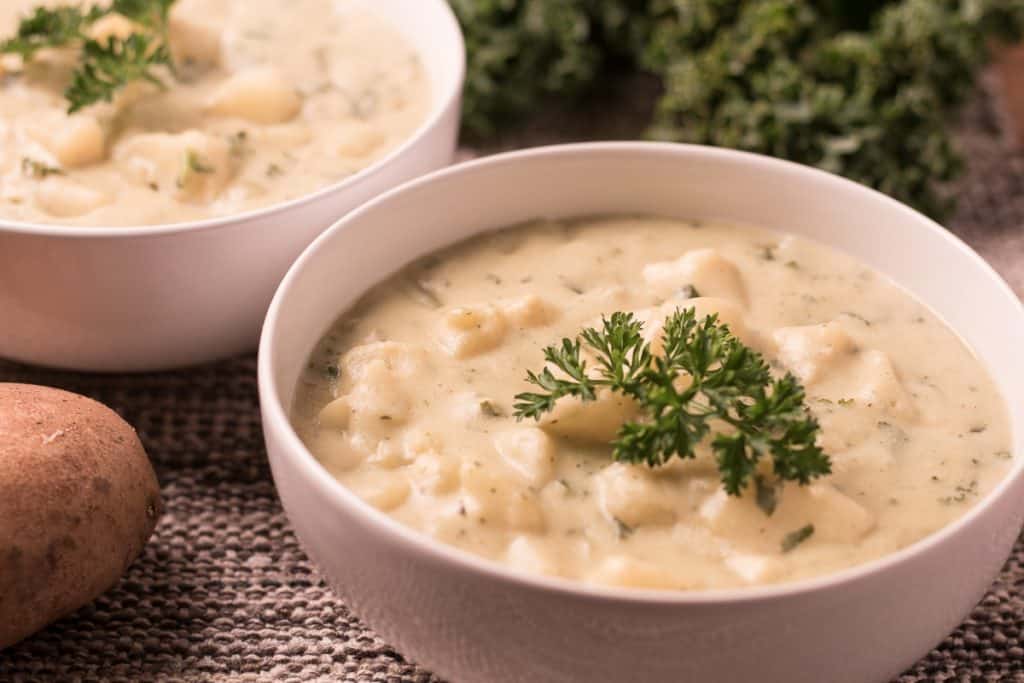 13 Mango Gazpacho
Try this innovative cold Spanish soup or drink that's made with mangoes and veggies! This chilled and easy vegan gazpacho soup feels like summer in a bowl! It's so good!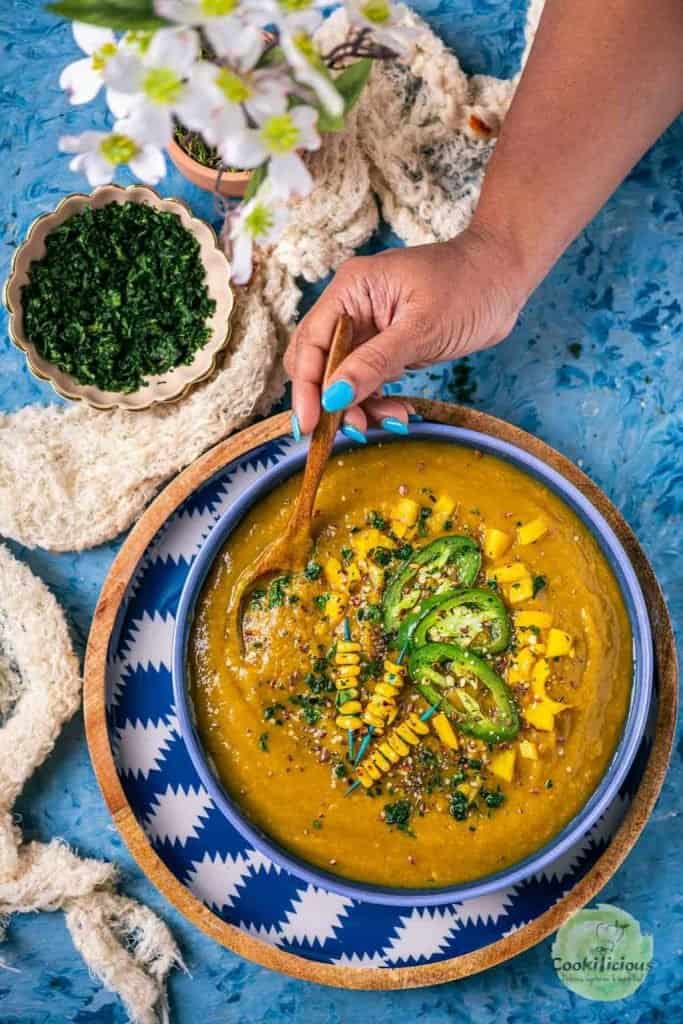 14 Instant Pot Kale Lentil Soup
15 Vegan Spinach Soup
How much healthier can it get from a vegan spinach soup that has no dairy products! No cholesterol, High in Fiber, and High in Iron! It's just the right recipe for a meal after a calorie-burning workout at the gym.
16 Vegan Corn Chowder
This vegan corn chowder is the way corn chowder should be made! No dairy, no cashews, no coconut milk. The broth is made from blended corn for a super creamy texture and super corn flavor!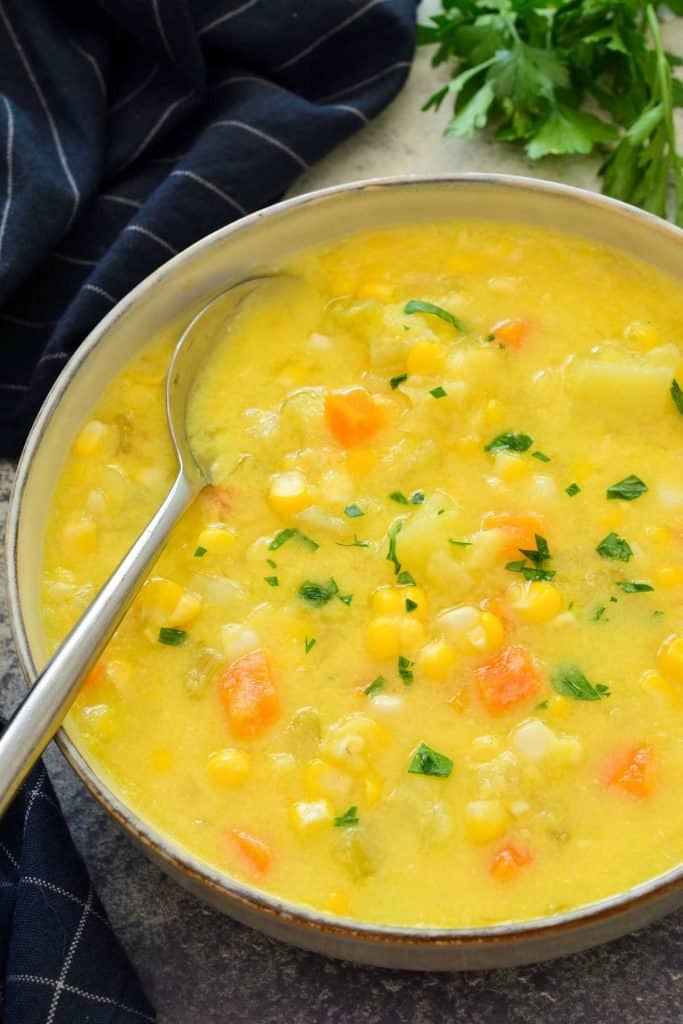 17 Simple Roast Pumpkin Soup
This easy 5 ingredient roast pumpkin soup is rich and silky smooth, and a delicious vegan and gluten free soup perfect for cold winter days.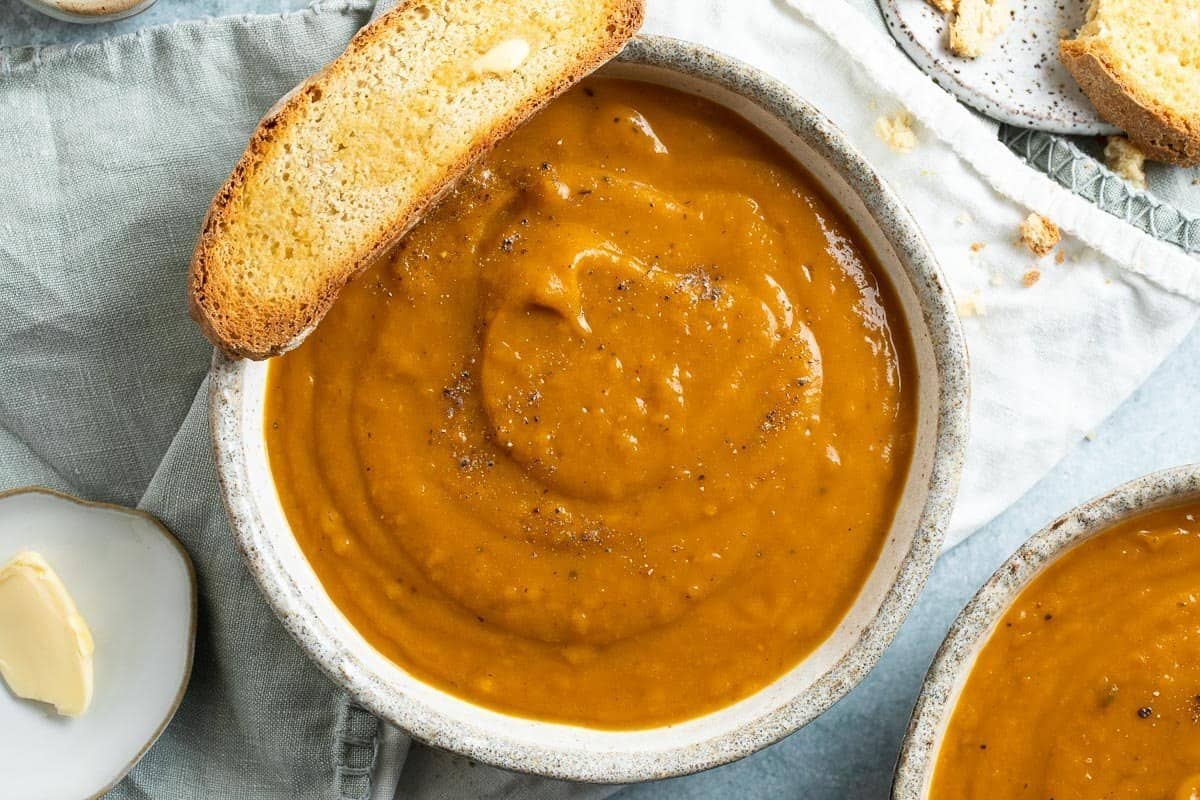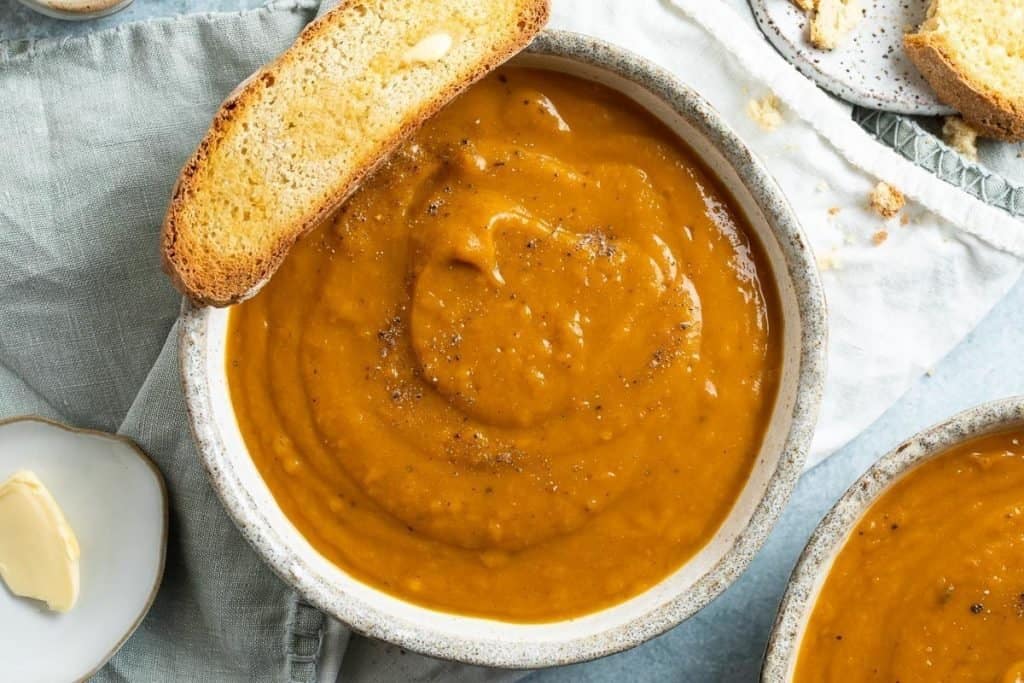 18 Creamy Carrot and Pumpkin Soup
This creamy carrot and pumpkin soup is enriched with coconut milk and spiced with ginger. It is a delicious and easy freezer friendly soup that is also kid friendly.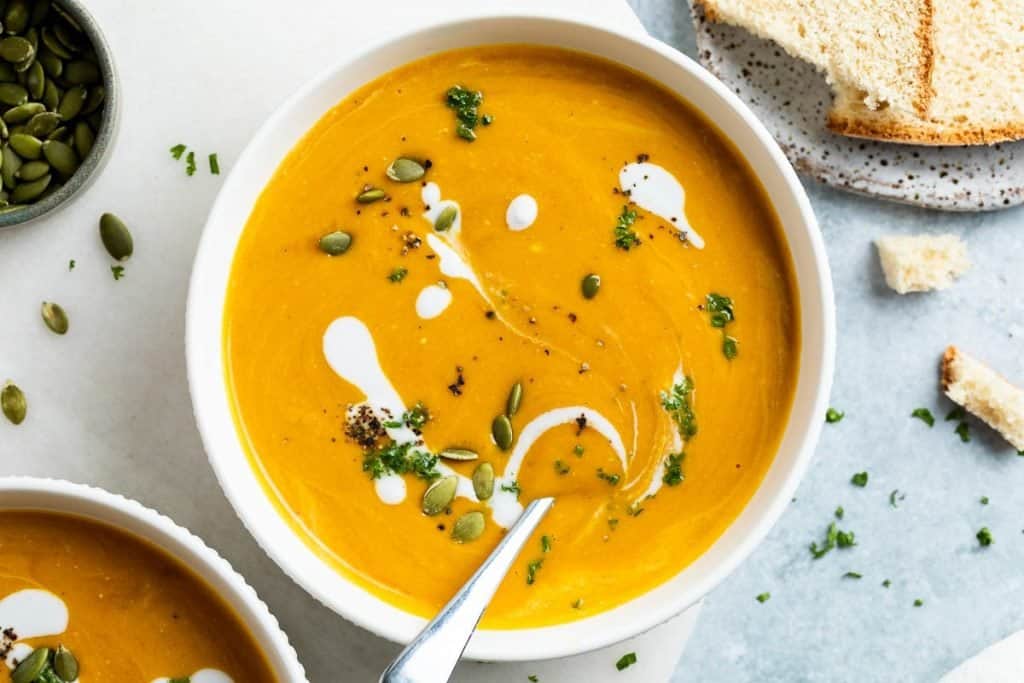 19 Vegan Asparagus Soup
A creamy vegan asparagus soup with potatoes made with fresh vegetables and caramelized onions blended with coconut milk. This vegan soup is also naturally gluten-free.
20 Creamy White Bean Soup
This Creamy White Bean Soup with Kale is a creamy yet healthy one-pot soup that's enhanced with three easy but gourmet flavor boosters! Better yet, it uses pantry-friendly ingredients so you can make it anytime!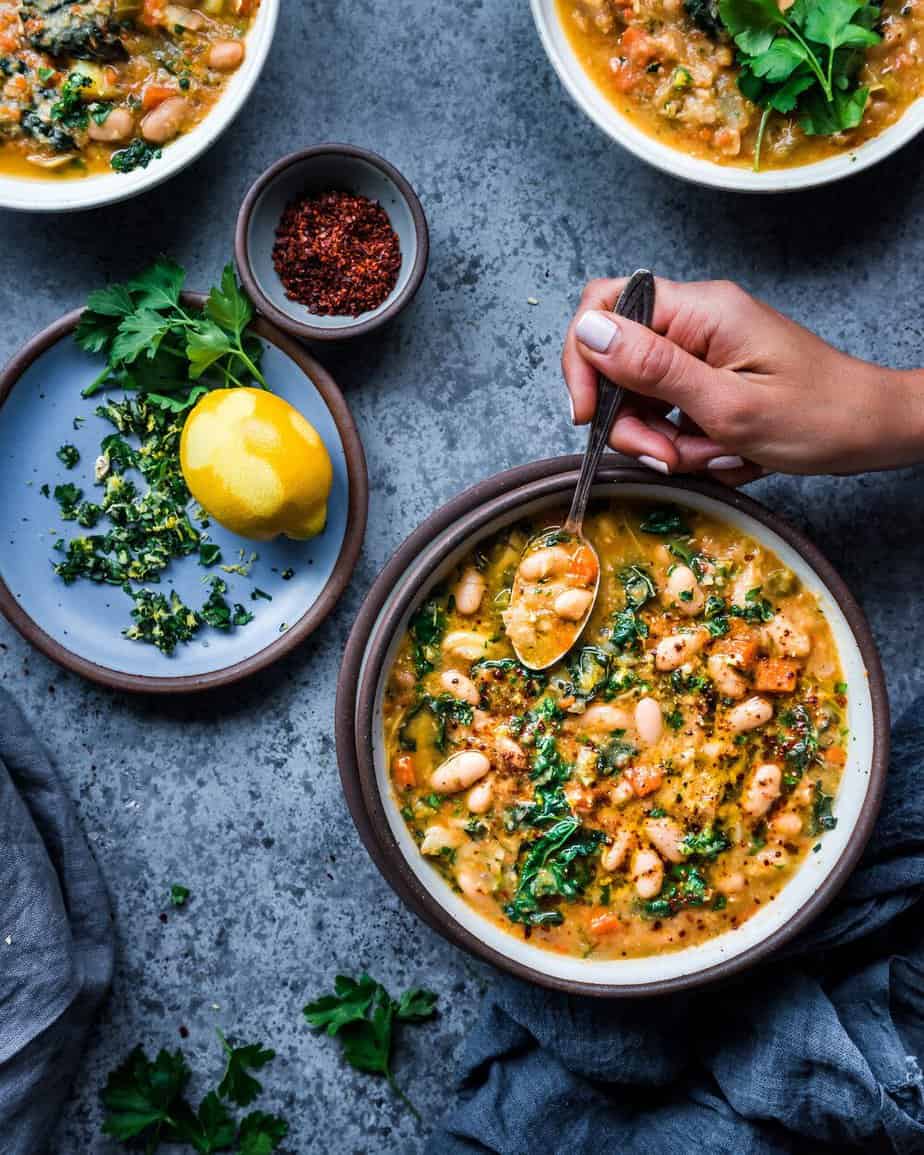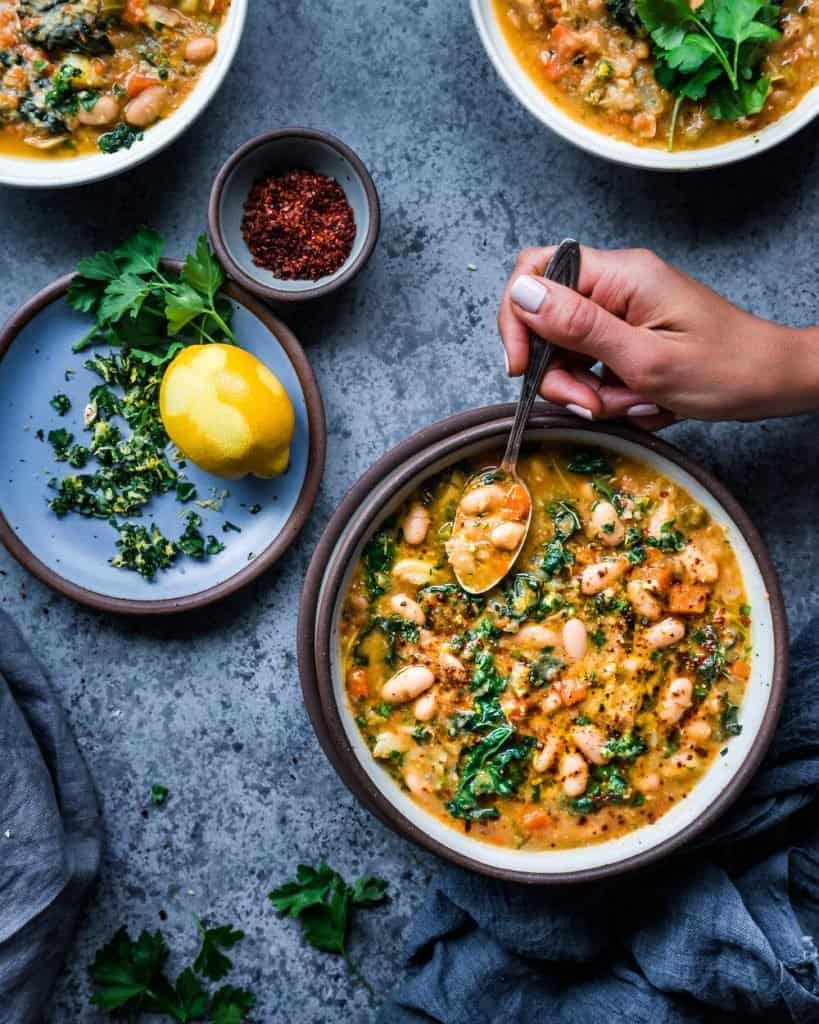 21 Creamy Yellow Pumpkin Potato Soup
This pumpkin potato soup is creamy, hearty, and packed with flavors! An easy one pot recipe that only calls for 5 simple ingredients.
22 Chinese ABC Soup
This Chinese ABC soup is a classic recipe in most Malaysian Chinese households! It is super comforting to have, and is packed with tons of veg.
23 Chunky Vegan Vegetable Soup
Loaded with potatoes, beans, and greens, this chunky Vegan Vegetable Soup is easy to prepare in about 45 minutes. It's perfect for using up whatever veggies you have leftover in the refrigerator.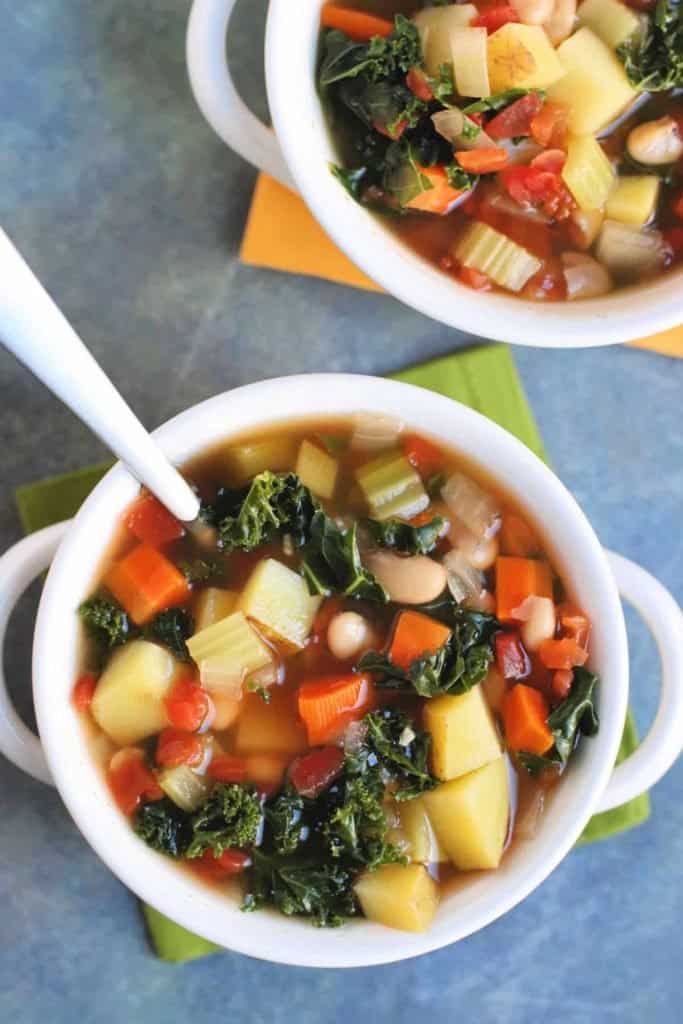 24 Mediterranean-Inspired Chunky Tomato Soup Gluten Free
Mediterranean-inspired Chunky Tomato Soup is a hearty vegan meal featuring creamy white beans in a smoky tomato-based broth. It's easy to make and perfect for meal prep and freezer meals.
25 Gluten Free Red Curry Potato Lentil Soup
This Thai red curry potato lentil soup is the ultimate comforting dinner on a cold day. It combines the flavors and textures of Thai red curry and red lentil dhal and comes together in just one pot!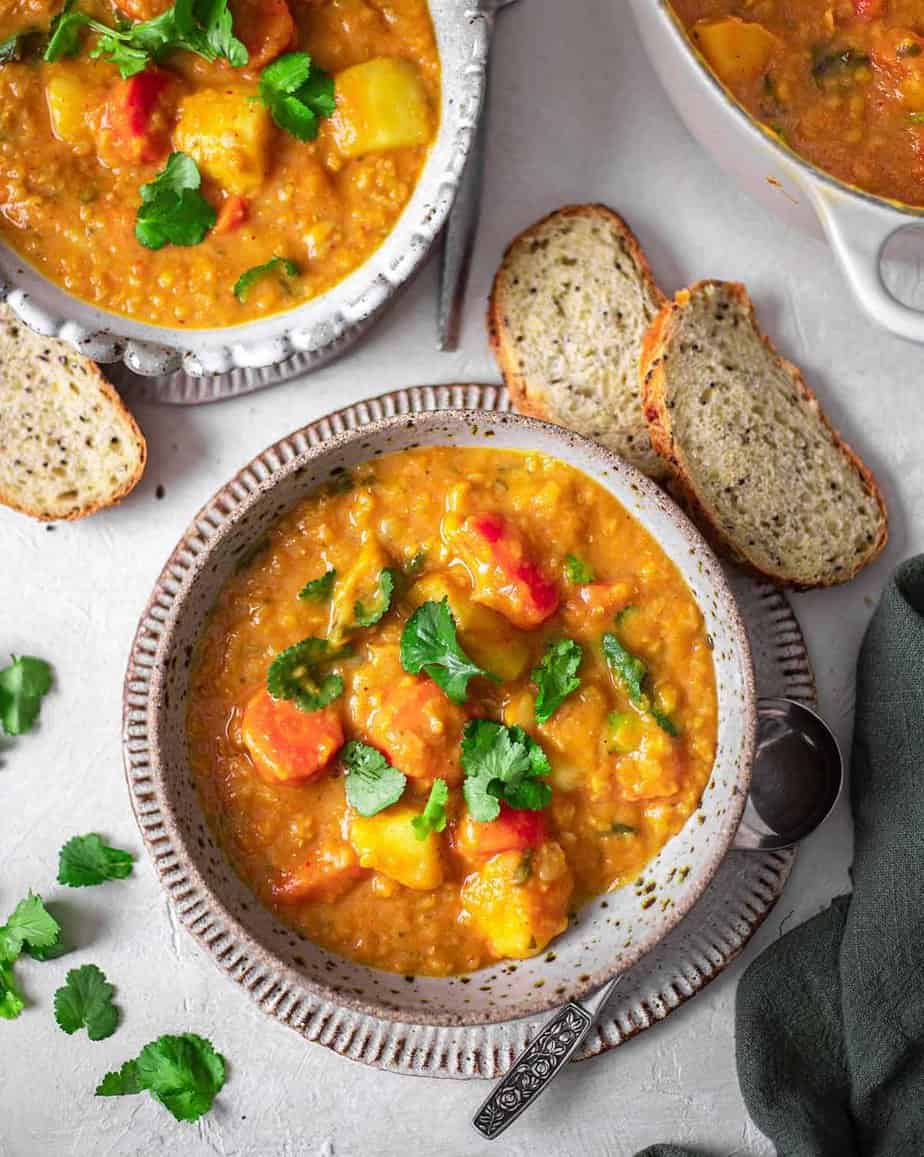 26 Gluten Free Mexican Soup
This Mexican soup is packed with vegetables and perfect for the winter season.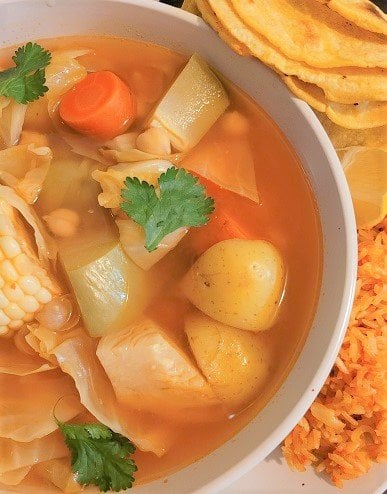 27 Gluten Free Three Sisters Soup
This delicious recipe is my spin on a Three Sisters Soup. Three Sisters refers to a companion planting technique used for planting beans, corn and squash together. This easy, healthy and delicious version uses crookneck squash, pinto beans, sweet corn, and the beautiful flavor of sage to tie it all together!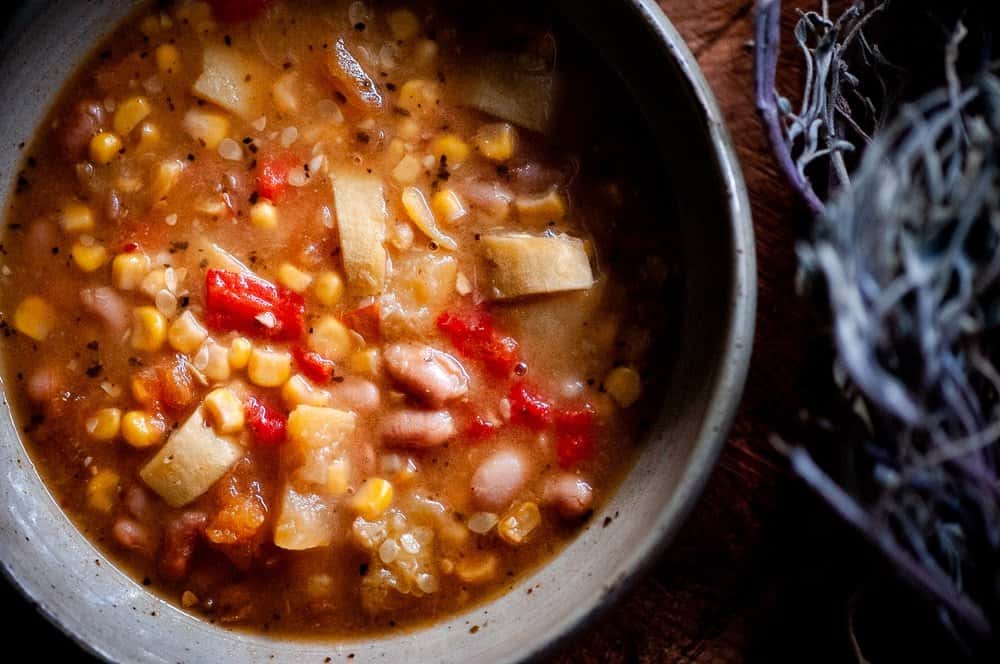 28 Gluten Free Cashew Carrot Ginger Soup
A deliciously creamy Vegan Carrot Cashew Ginger Soup quickly and easily made as a dump and start recipe for the Instant Pot or on the stovetop. Vegan, dairy-free, gluten-free, soy-free and refined sugar-free.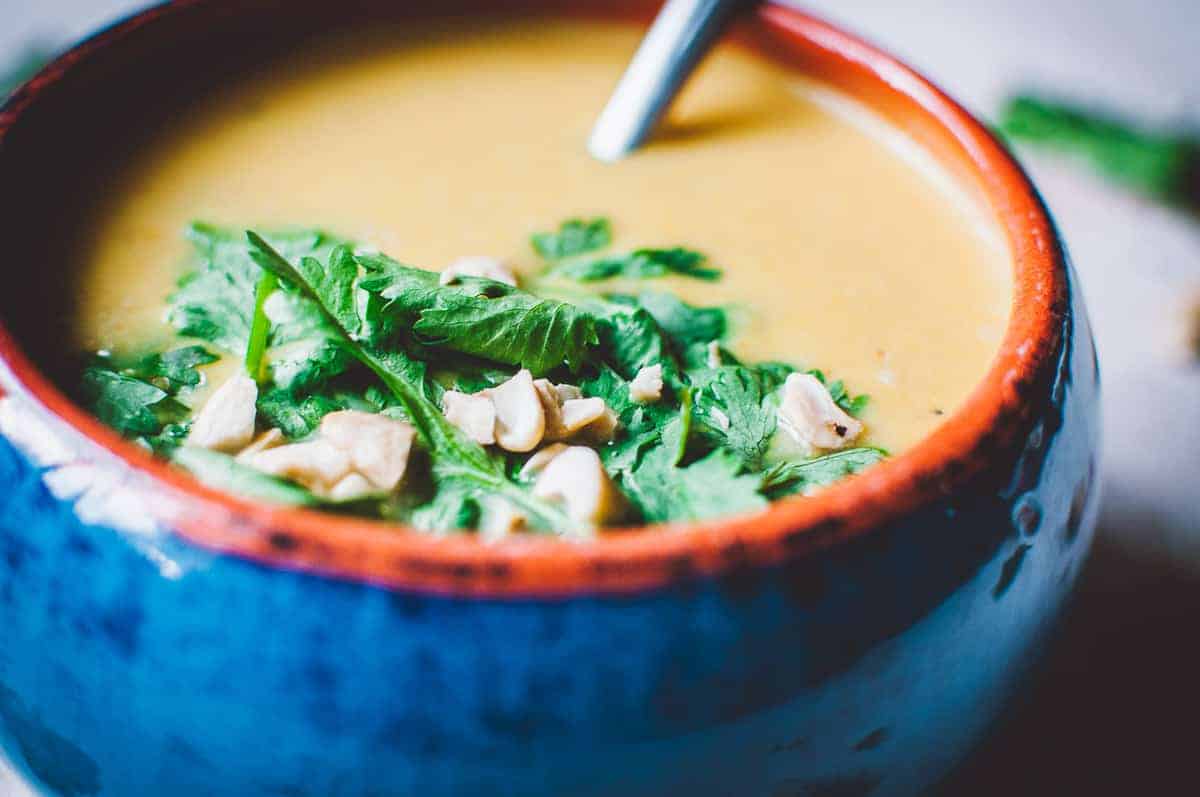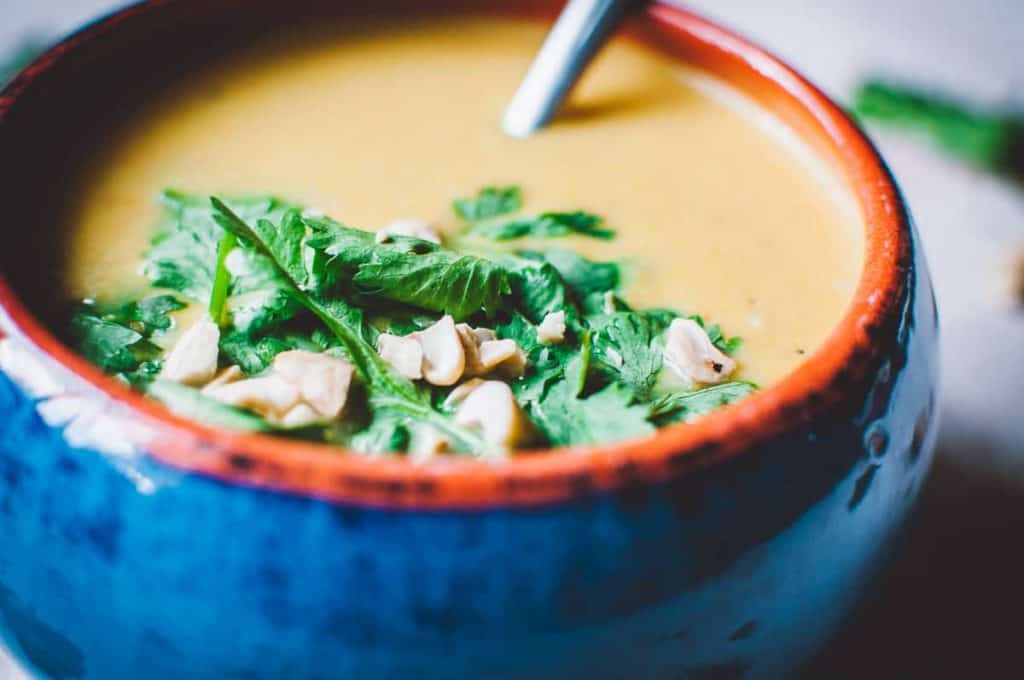 29 Gluten Free Lentil Chili
This thick and hearty Lentil Chili is omnivore-approved, packed with flavor, and won't keep you in the kitchen all day! It just might be the best vegan chili you've ever eaten and it's made gluten-free with one easy swap.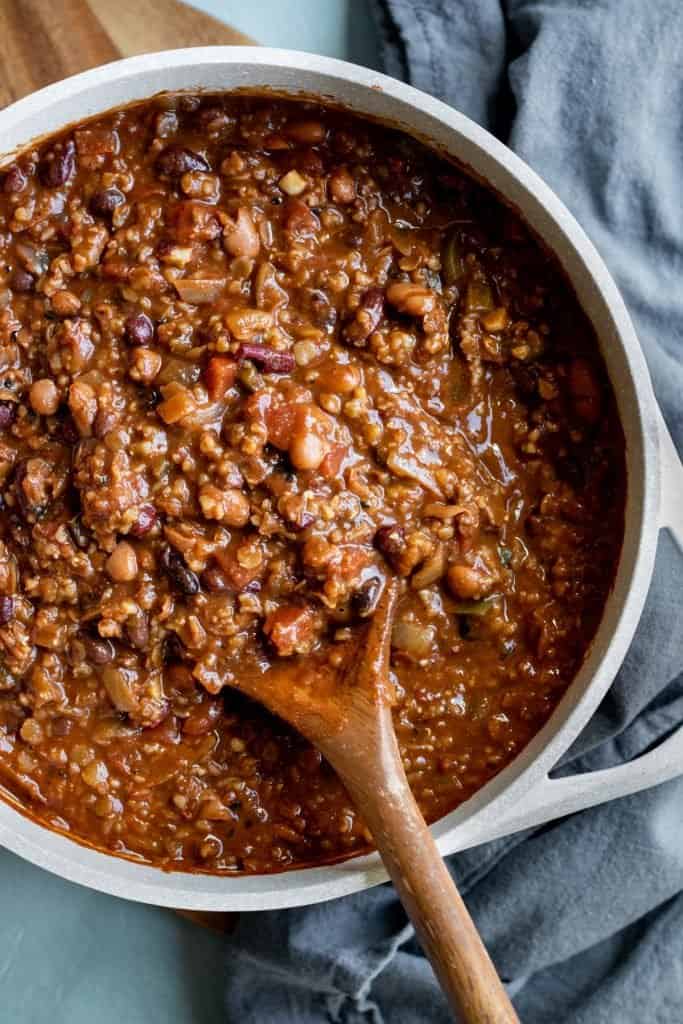 30 Gluten Free Lentil Cabbage Soup
Lentil Cabbage Soup is easy to prepare in a pressure cooker or on the stovetop. It's lightly smoky and spicy and includes lentils, tomatoes, onion, carrot, and tender cabbage.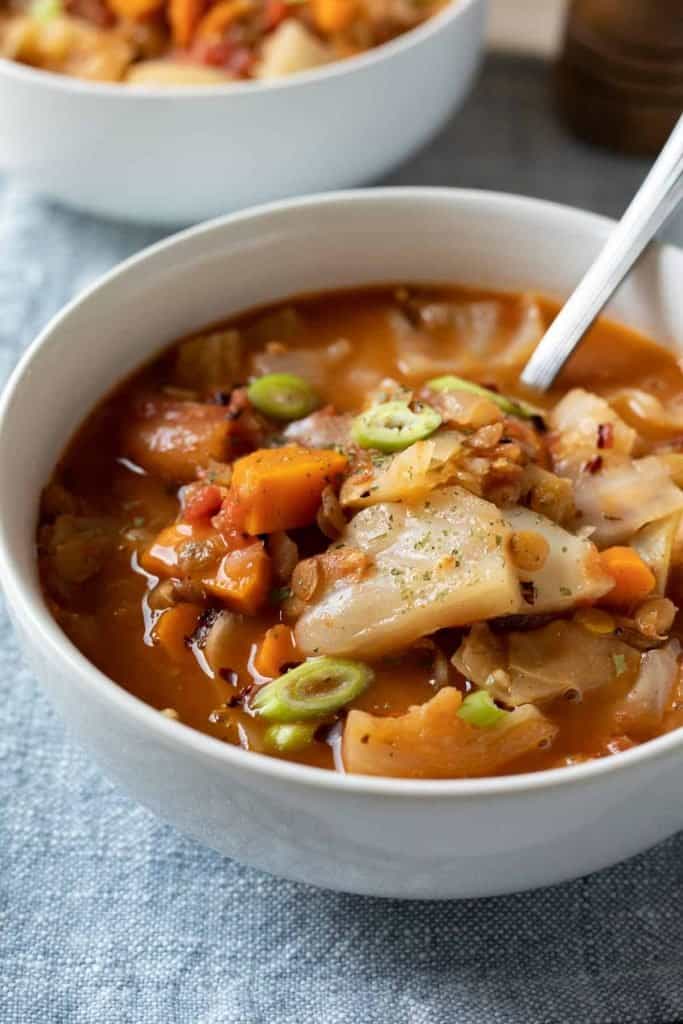 31 Vegan Creamy Mushroom Soup
With both fresh and dried mushrooms, garlic, and a hint of rosemary, this Vegan Cream of Mushroom Soup is impossible to resist! It's perfectly creamy, full of umami, gluten-free, and made with healthy, whole ingredients.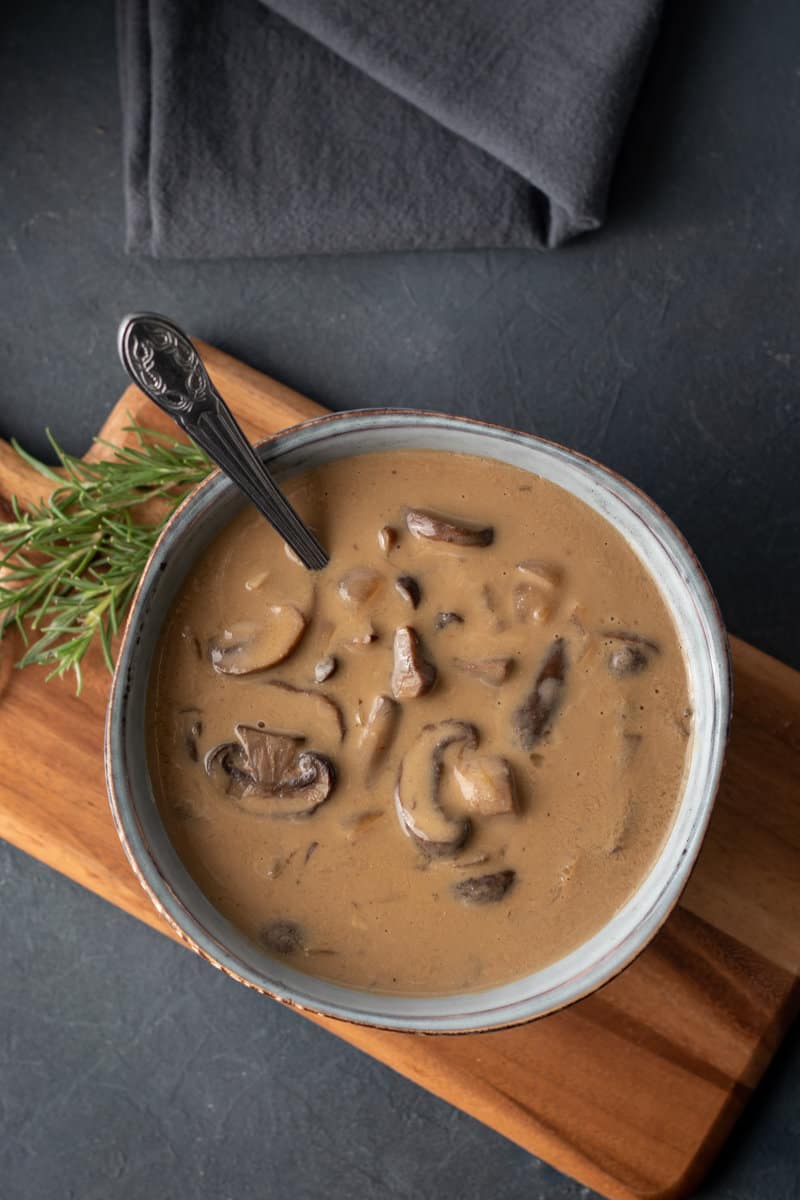 32 Gluten Free White Bean Soup (vegan)
This warm and comforting vegan creamy white bean soup combines cannellini beans and fresh herbs to create an earthy flavor. This rustic soup is rich and creamy without any of the dairy, gluten or oil!
33 Gluten Free One Pot Pasta E Fagioli
This one-pot pasta e fagioli is easy to make and ready in around 30 minutes. This hearty vegan soup features two types of beans, gluten-free pasta and a touch of fresh rosemary for a rich and robust flavor.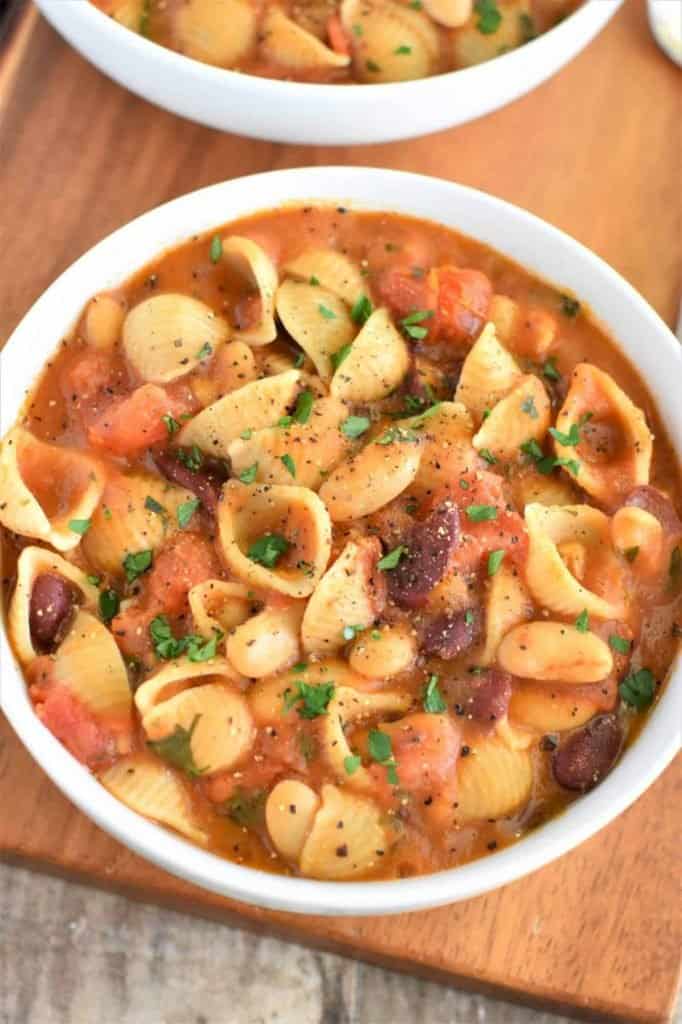 34 Gluten Free and Vegan Chickpea Noodle Soup
Chicken noodle soup gets a gluten-free and vegan makeover with this nutrient-rich, one-pot chickpea noodle soup. Packed with fiber, protein and a ton of vitamins and minerals, this vegan noodle soup is a hearty and satisfying meal you'll want to enjoy over and over again.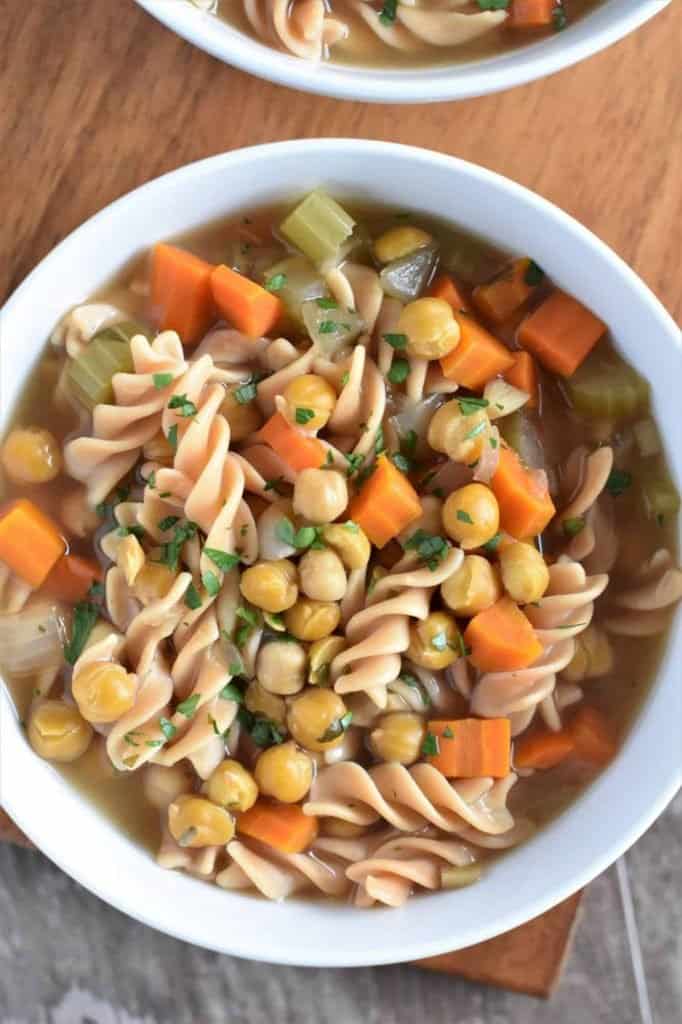 35 Silky Smooth Butter Nut Squash Soup (Vegan & GF)
Silky smooth Butternut Squash Soup with a hint of chilli for the ultimate comforting and warming Winter soup! Only 6 ingredients needed and a naturally vegan recipe.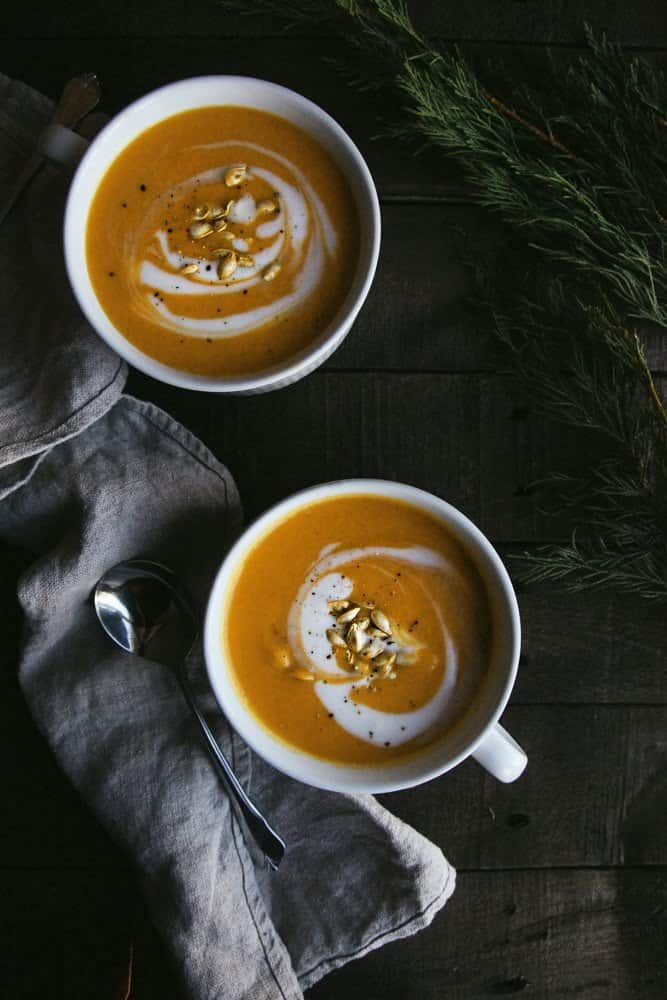 36 Gluten Free Mushroom and Chestnut Soup (vegan)
This vegan Mushroom and Chestnut Soup is rich and creamy, with woody mushrooms and subtly sweet chestnuts for the perfect Autumn comfort meal.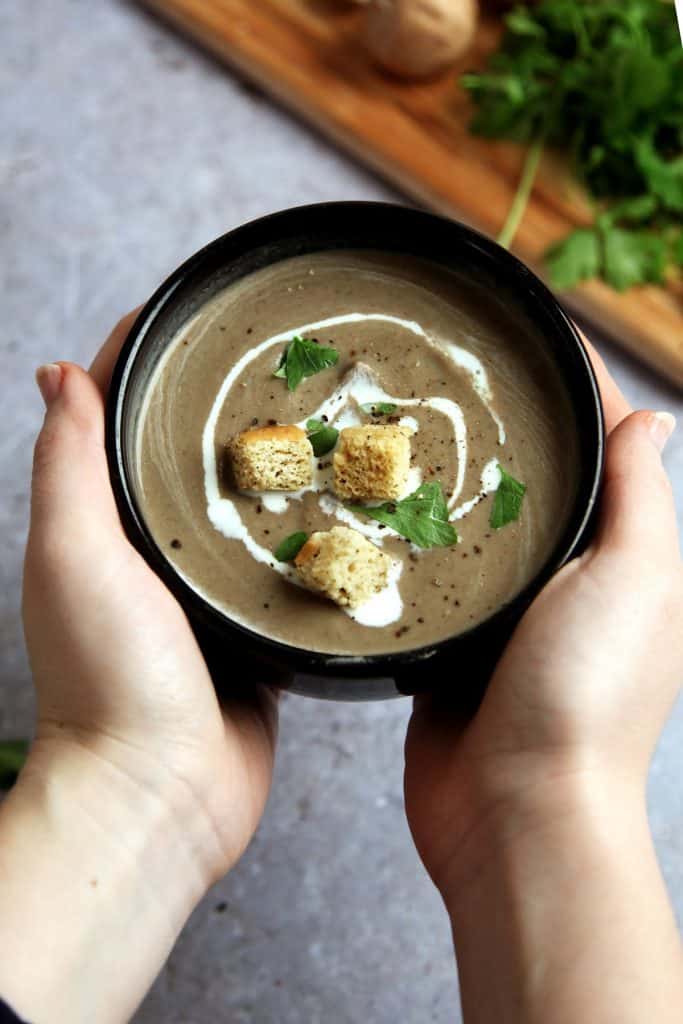 37 Gluten Free Vegetable Lentil Soup
This hearty vegetable lentil soup is delicious with a unique combination of seasonings. Made easy in the Instant spot for a quick and comforting meal.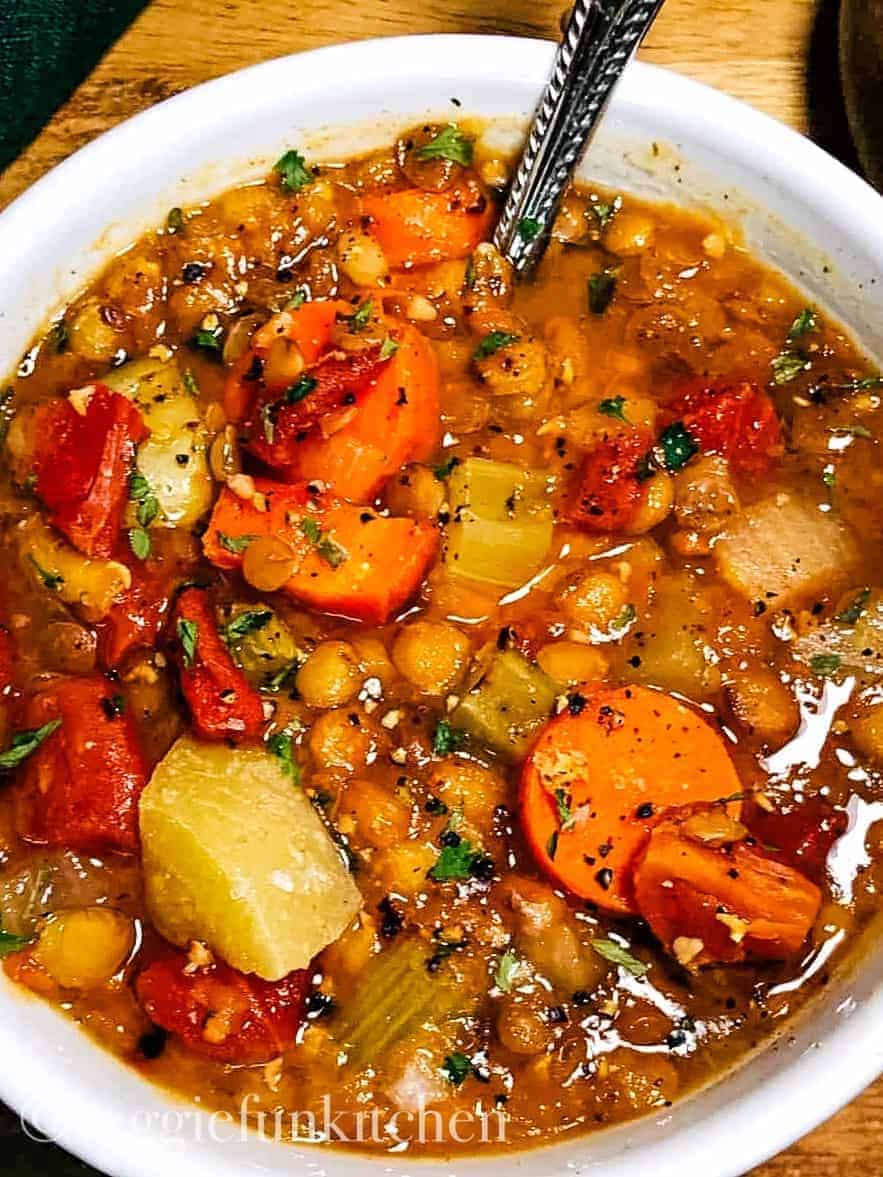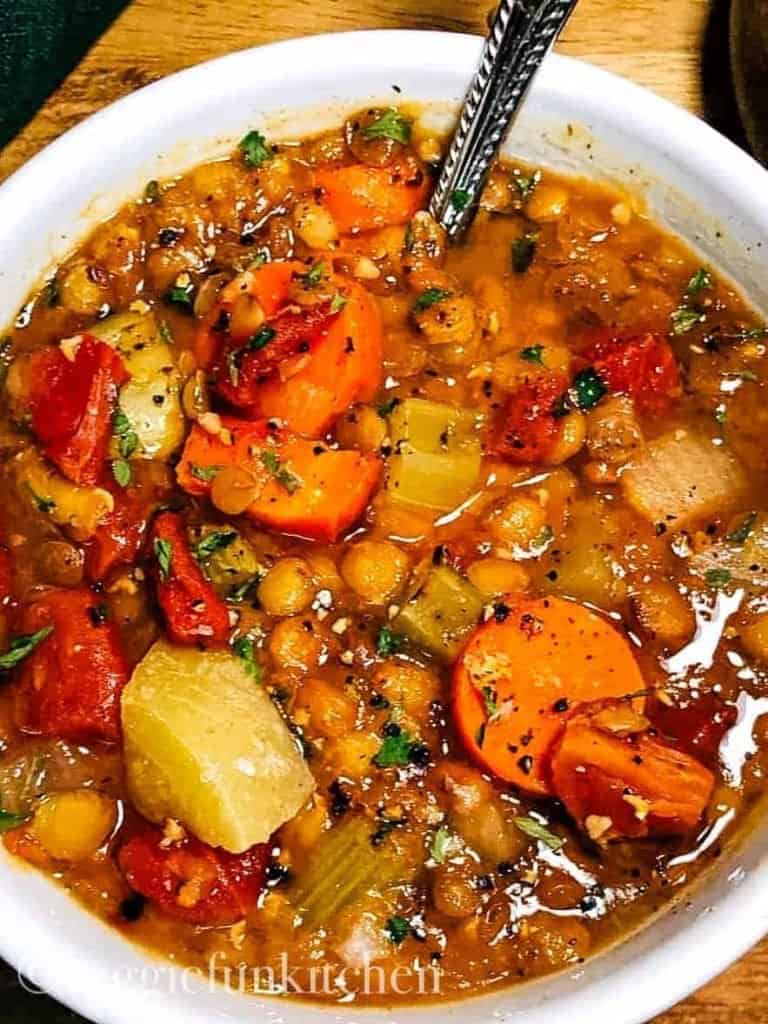 38 Vegan Mushroom Soup
This vegan mushroom soup recipe is creamy, delicious and it's ready in 25 min using one pot! Oh, and did I mention it's gluten-free as well!
39 Gluten Free and Plant Based Courgette Soup
Lightly spiced, but rich in flavour, this plant-based courgette and corn soup is beautifully smooth and unctuous. Combine it with kernels of roasted sweetcorn and you get added interest and a hefty flavor boost. This courgette soup would go well with this simple Shaved Courgette Salad.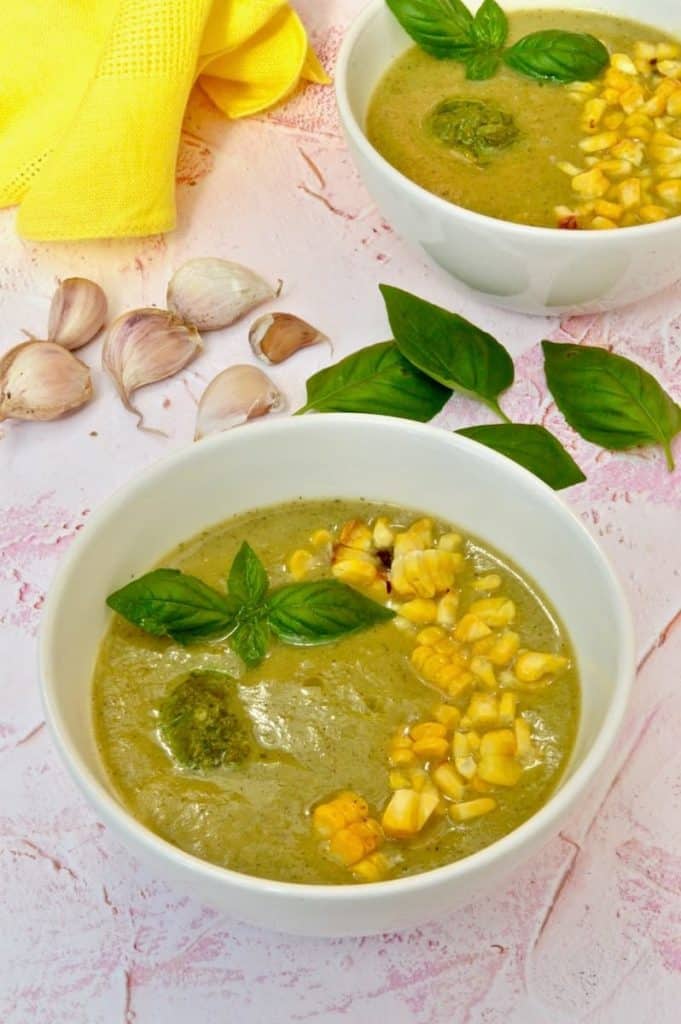 40 Cauliflower Soup
Soaked cashews make this roasted cauliflower soup a creamy delight, without dairy! Garlic is roasted with the cauliflower, adding great flavor. Top with herbs and popcorn, and enjoy the contrasting textures!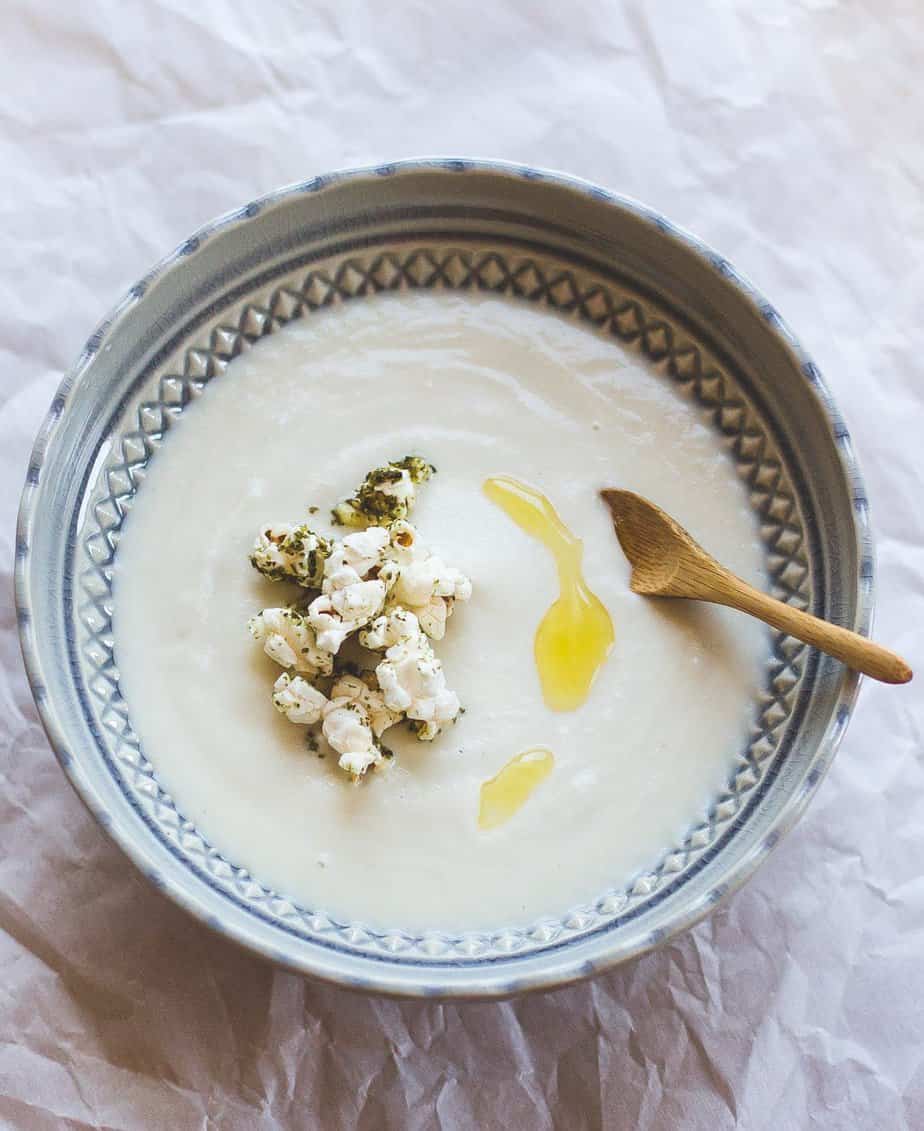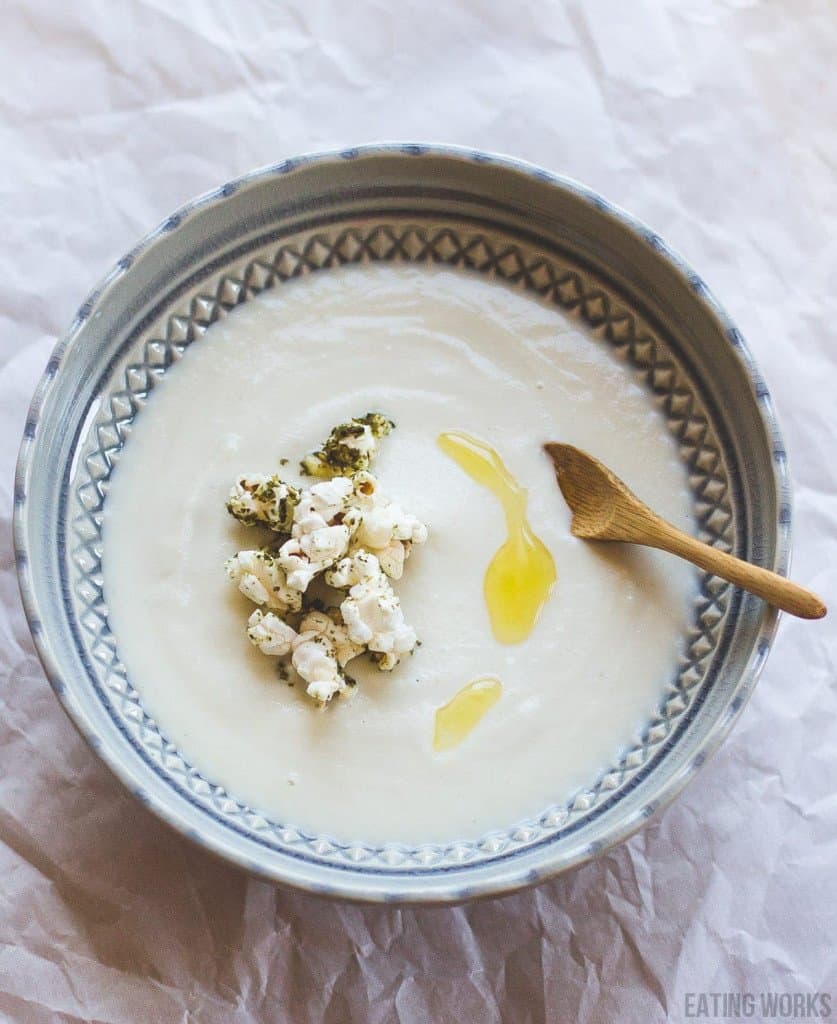 41 Hearty Vegetable Soup
This hearty vegetable soup is full of healthy ingredients that will help maintain your gut health and give you a boost of nutrients.
42 Vegan Colcannon Soup (GF)
A cozy bowl of Vegan Colcannon Soup will warm you up on chilly days. This easy recipe is inspired by Irish colcannon potatoes.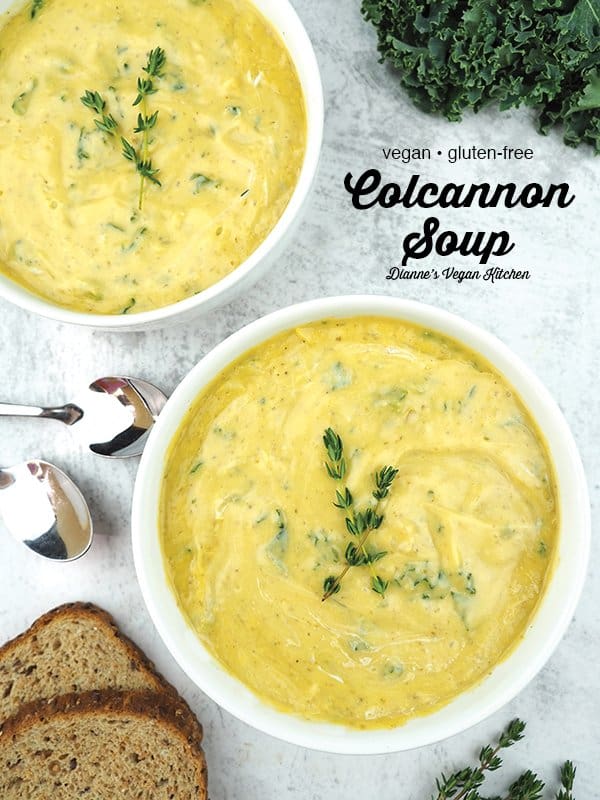 43 Curried Pumpkin Peanut Soup
Grab a spoon and dig into a cozy bowl of creamy Curried Pumpkin Peanut Soup! This easy to make recipe is a definite crowd-pleaser!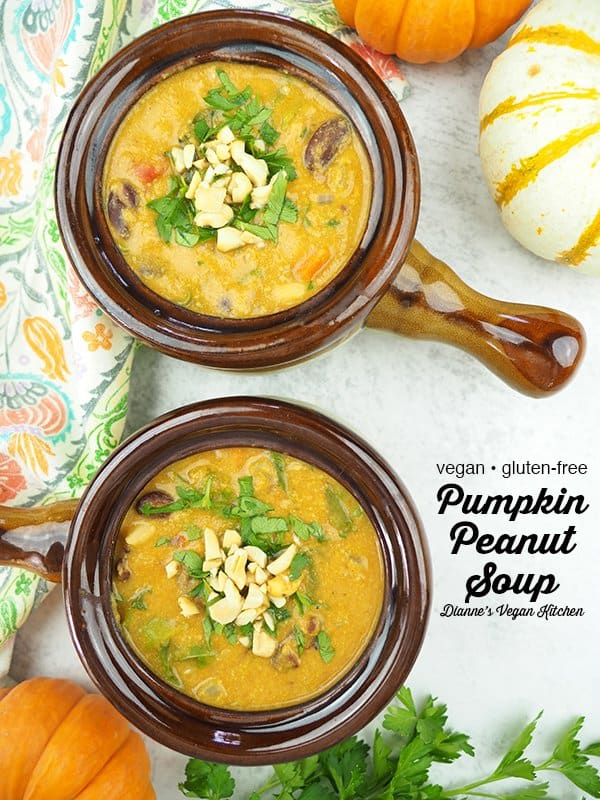 44 GF Soothing Butternut Squash and White Bean Soup
This cozy soup makes the most of seasonal squash. Don't forget to make the crispy kale topping too, it's delicious.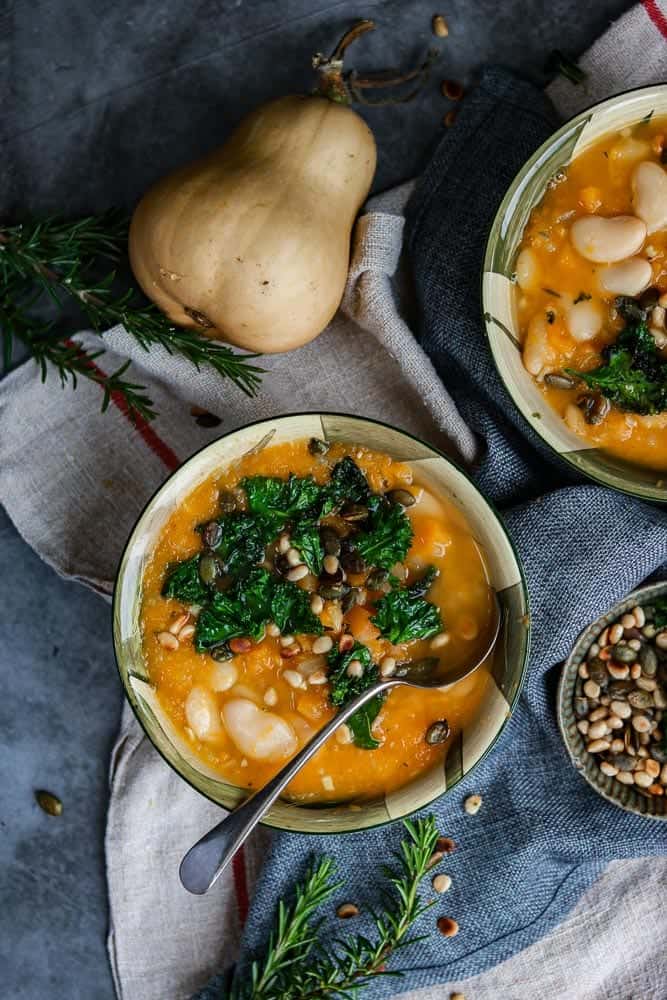 45 Veggie Packed Lentil and Rice Soup
This protein and veggie packed Lentil Rice Soup is hearty and flavorful and sure to warm your belly and your soul. It's made with simple ingredients, most of which you probably already have in your pantry and fridge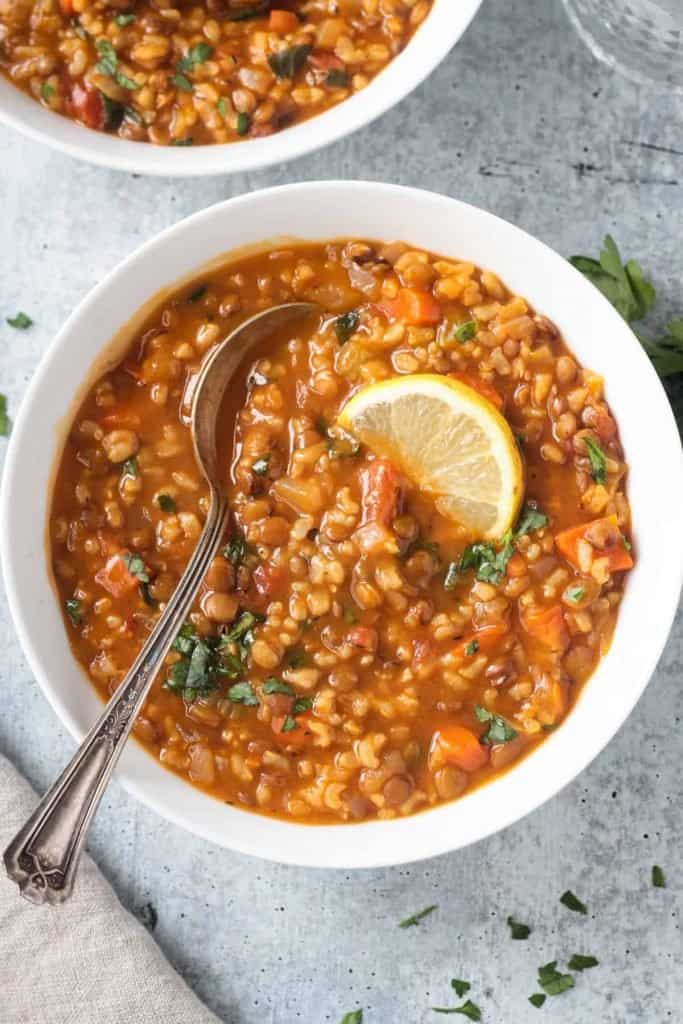 46 Vegan Potato Soup Loaded with Veggies
A thick, creamy, hearty and delicious vegan potato soup loaded with veggies. Ready in just about 30 minutes, it's perfect for a weeknight.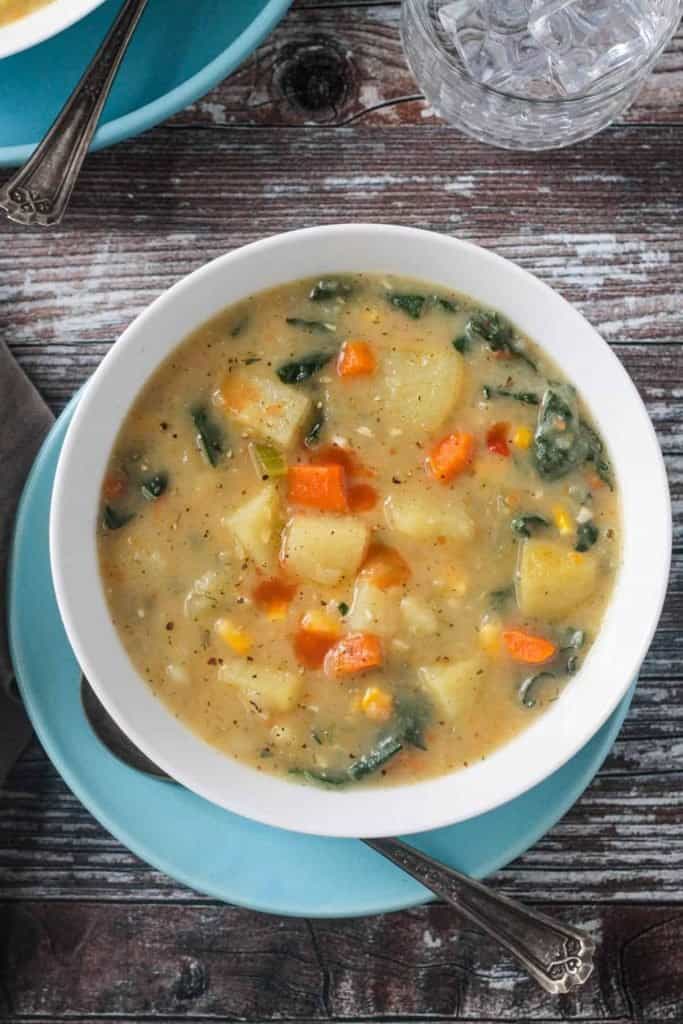 47 Gluten Free and Vegan Lentil Chili
This vegan lentil and tomato soup is hearty, filling, easy and healthy (and cheap)!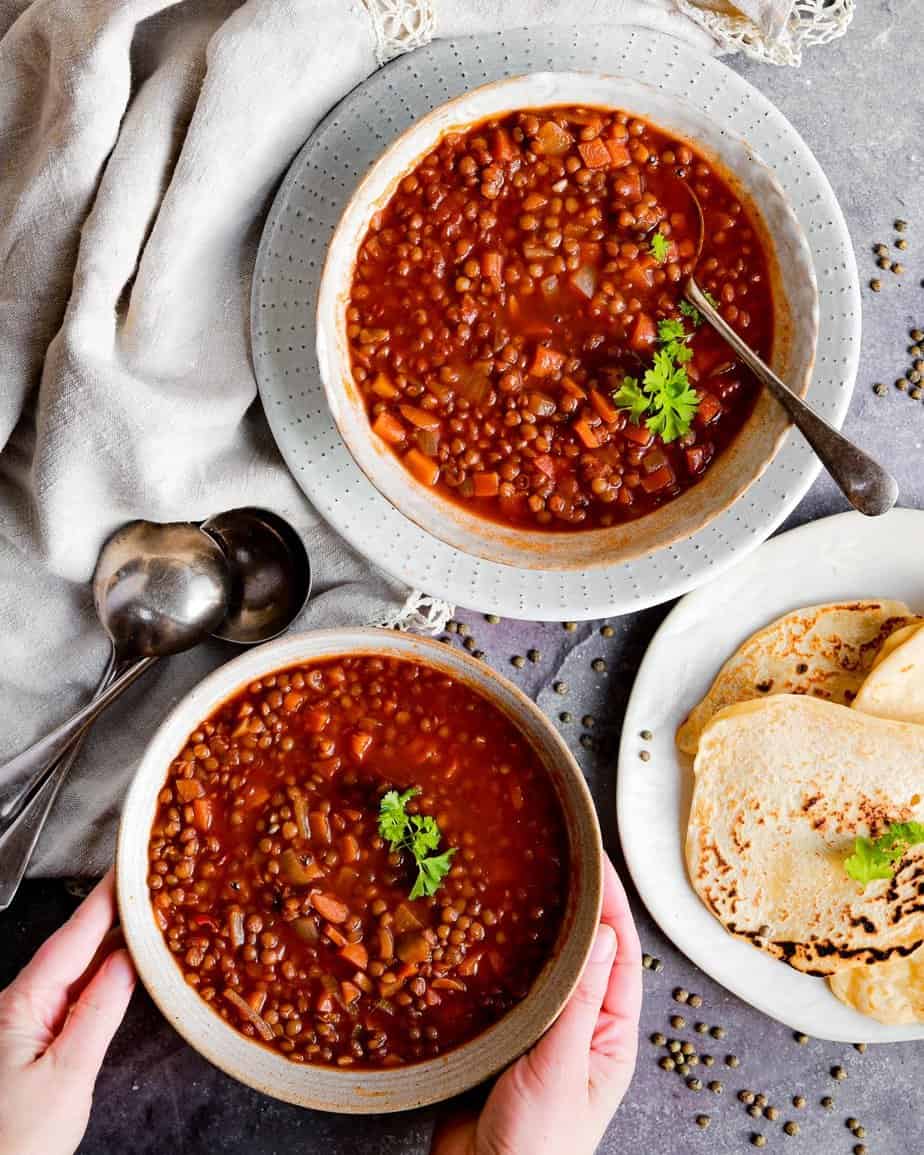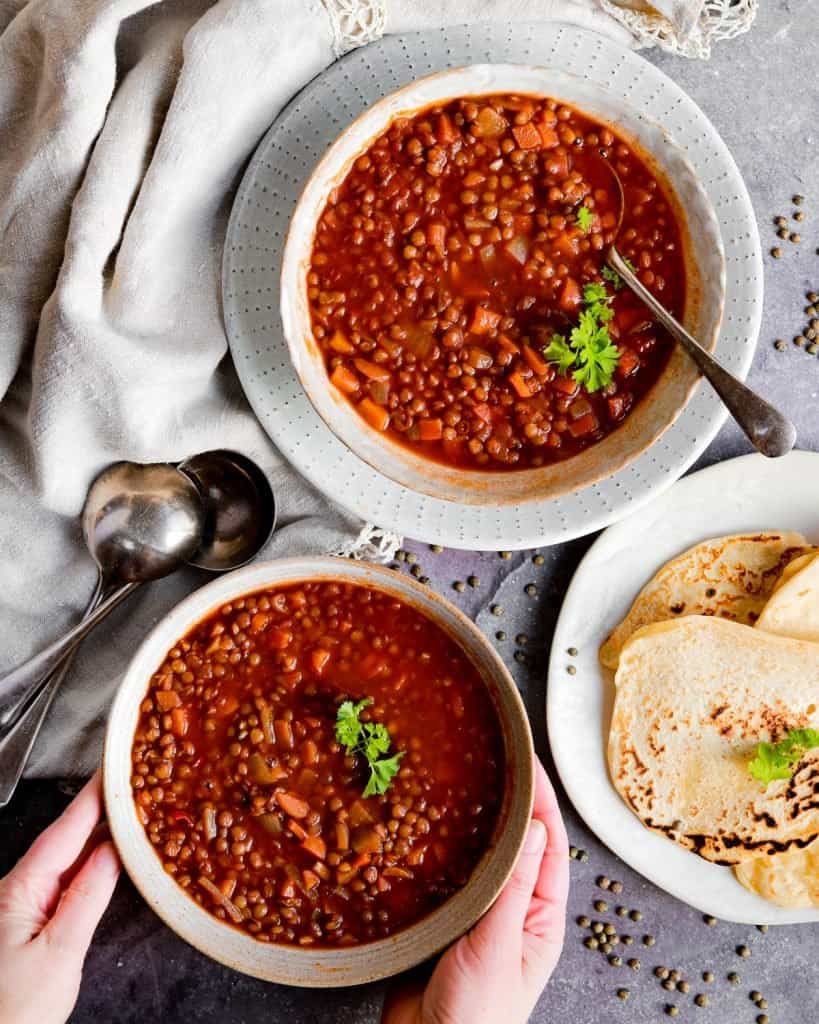 48 Easy Slow Cooker Vegetarian Chili
This easy Slow Cooker Vegetarian Chili is a dump-and-go crockpot meal you can set and forget! This healthy three bean chili is vegan, gluten-free, allergy-free, and full of plant-based protein, veggies, and bold Southwest flavors! A comforting dinner for a crowd or meatless make-ahead and freezer-friendly meal you can meal prep!
49 Gluten Free and Vegan Curried Pumpkin Soup
This Vegan Curried Pumpkin Soup is super creamy, smooth, and full of flavor! This easy pumpkin soup recipe is gluten-free, paleo, dairy-free, low-carb, and keto-friendly. It's healthy and quick to make with canned pumpkin puree, creamy coconut milk, and curry spices! You'll have a satisfying cozy meal ready in 15 minutes!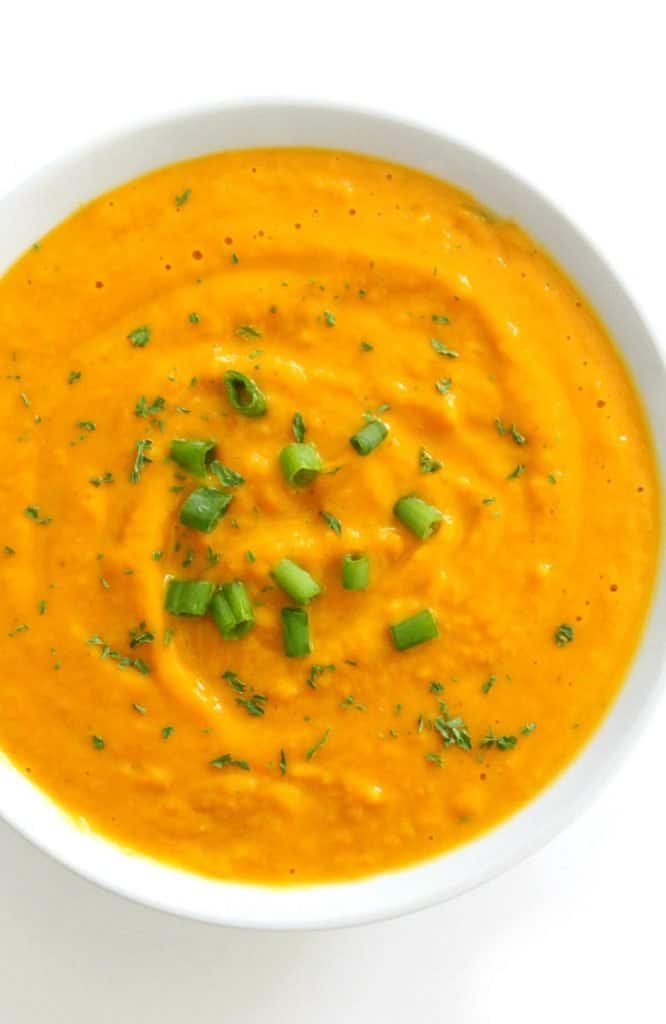 50 One Pot Wild Rice and Mushroom Gluten Free Soup
This Wild Rice and Mushroom Soup is vegan, gluten-free and made in one pot for an easy, 30 minute meal.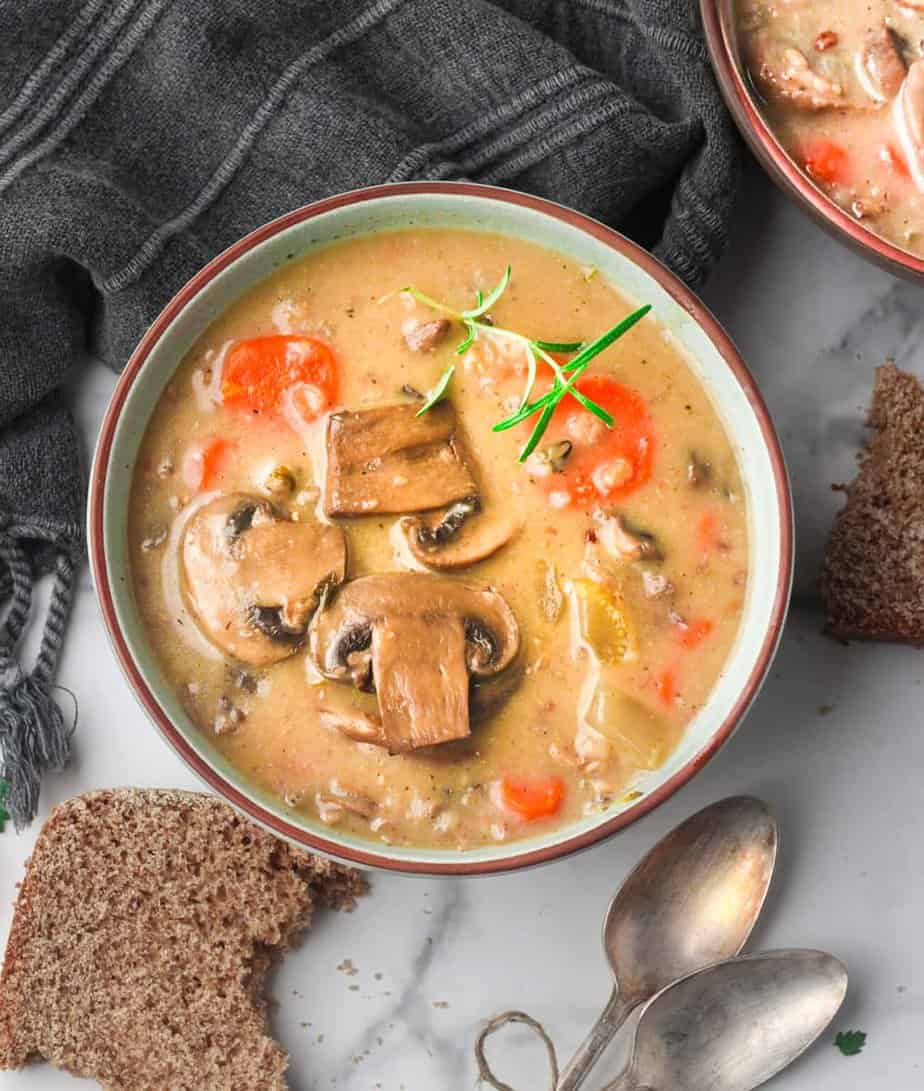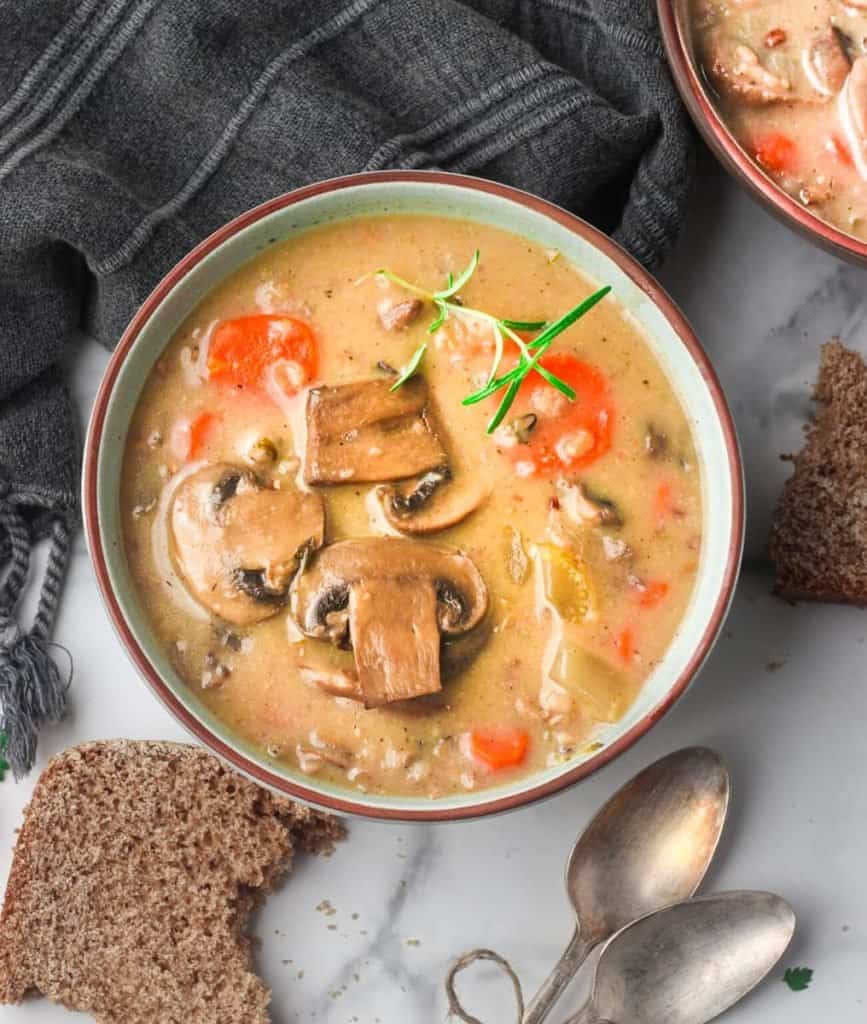 To check out the web story for the 50+ Cozy Gluten Free Soup Recipes To Inspire You Click Here!