The best gluten free apple recipes you'll find on the internet, just in time for the start of fall apple season.
You'll find everything from gluten free apple desserts to apple breakfasts, apple salads, three different gluten-free apple crisp recipes and more!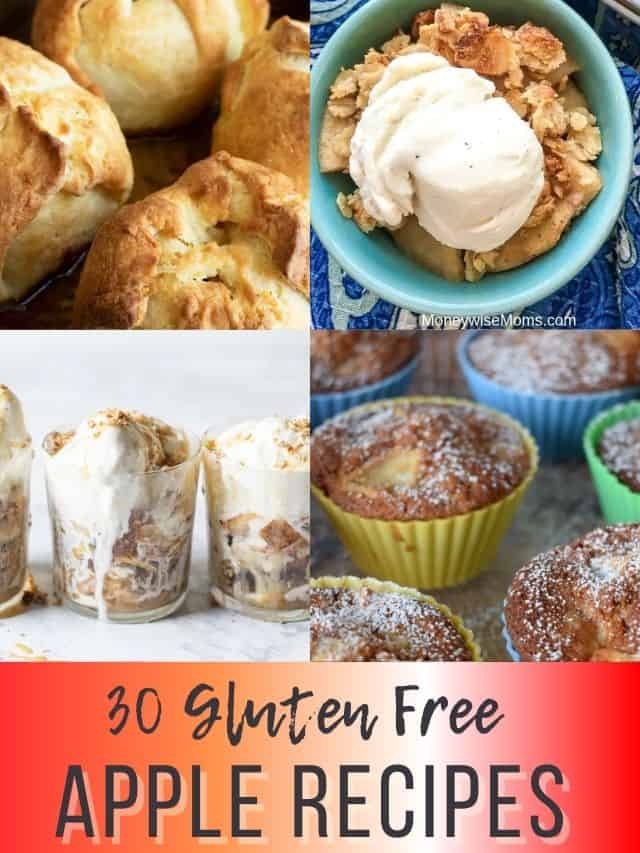 This post may contain affiliate links. As an Amazon Associate I earn from qualifying purchases at no cost to you. See my Affiliate Disclosure to read my policy and more about affiliate links.
What can I do with lots of apples of apples?
You can do many things with apples! Those things includes:
Dry them. Dried Apples, along with other dried fruit, is a snacking favorite.
Puree them. Apple puree can be used in a variety of ways – apple crumbles, apple pies or just as it is.
Pickle them. One of the best ways to get through your windfalls is to turn them into cider.
Juice them.
Bake them.
If you are looking for more great apple ideas click here.
Are apples a gluten free food?
Fruits and vegetables are naturally gluten-free. So yes, apples are a gluten-free food.
However, keep in mind that certain food products, such as battered vegetables and candy-coated fruit, may contain gluten.
I wrote an article on this topic called "Are Apples Gluten Free?". You can check out the article by clicking here!
In short, no, green apples are naturally gluten-free unless they have undergone processing that exposes them to gluten-containing ingredients.
Do apples last longer in a fridge or in a pantry?
Apples generally last longer when stored in a cool, dry place, such as a pantry or a cool cellar.
However, if you're looking to extend the shelf life of apples even further, storing them in the fridge is the best choice.
Here's a breakdown of both options:
Pantry/Cool Place:
Apples stored at room temperature can last for about 1 to 2 weeks.
Choose a cool, well-ventilated area away from direct sunlight and heat sources.
Keep apples in a fruit bowl or on a countertop.
Refrigerator:
Storing apples in the refrigerator can extend their shelf life to around 4 to 6 weeks or even longer.
Place apples in the crisper drawer of your fridge, where humidity levels are higher and the temperature is cooler.
Store apples away from strong-smelling foods, as they can absorb odors.
Quick answer: Yes. All brands of Motts apple sauce (sugar-free included) are gluten-free.
Delicious Apple Gluten Free Recipes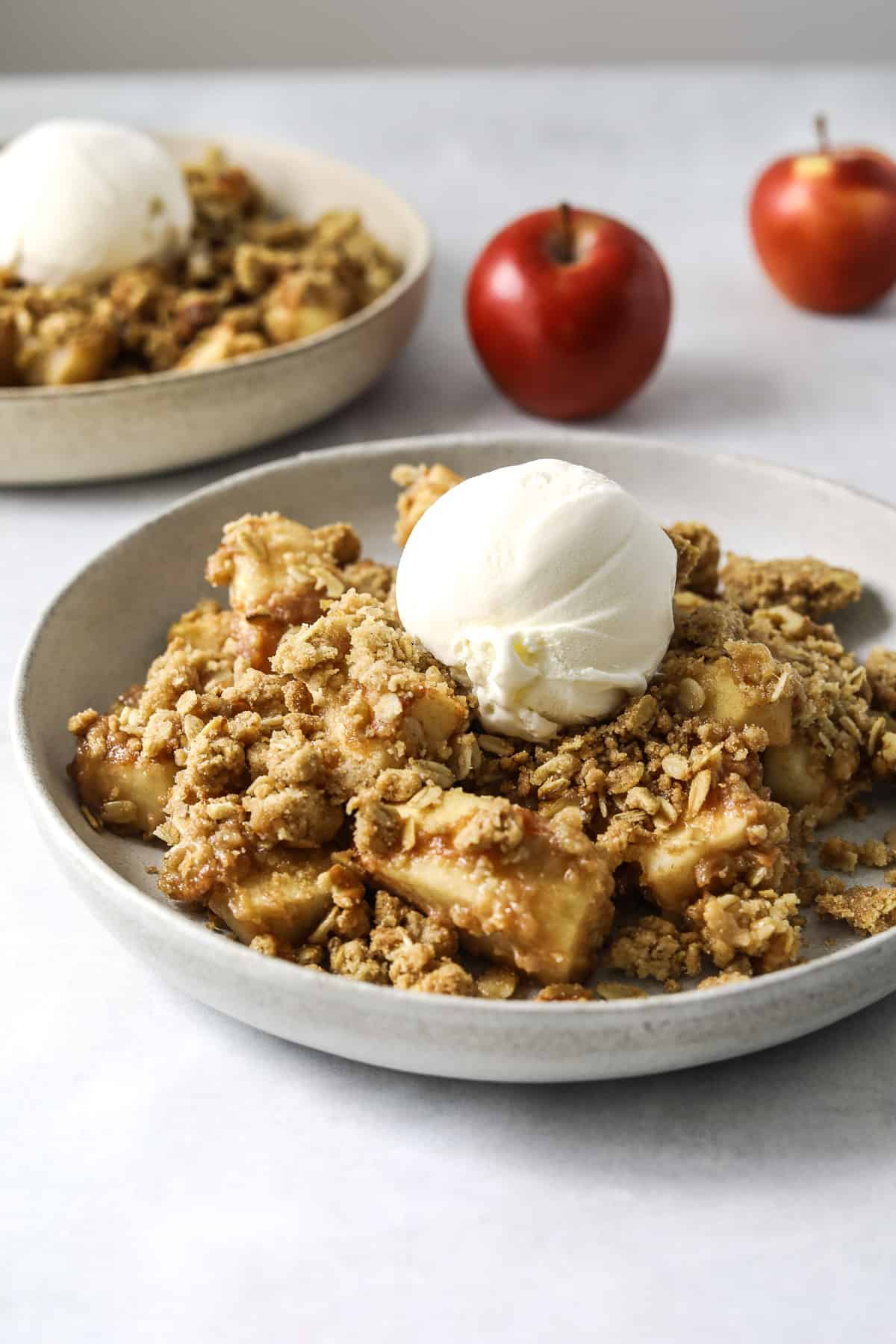 Cinnamon tender apple filling baked with an oat crisp topping!
This autumn gluten free apple crisp is just as good for breakfast as it is dessert.
Sweet fresh apples, warming fall spices and a oat crumble topping come together easily in this air fryer gluten-free apple crisp recipe.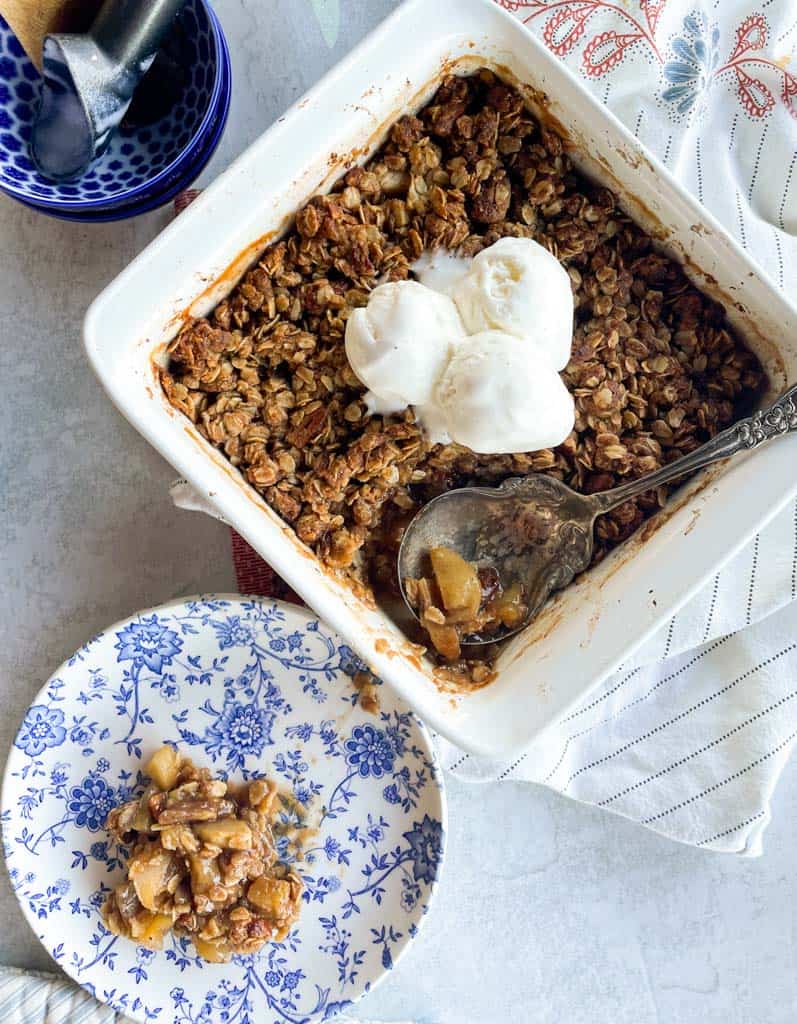 This quick and easy apple recipe is not only gluten-free but vegan as well!
Enjoy this gluten free apple crisp breakfast, brunch, as a snack, or as dessert.
Take advantage of apple season with this Gluten Free Apple Crisp.
Full of sweet apples, a crisp topping, and spices, it is bound to become your favorite dessert this fall.
This delicious gluten-free apple crisp recipe is one of the best dessert recipes for autumn parties and family gatherings.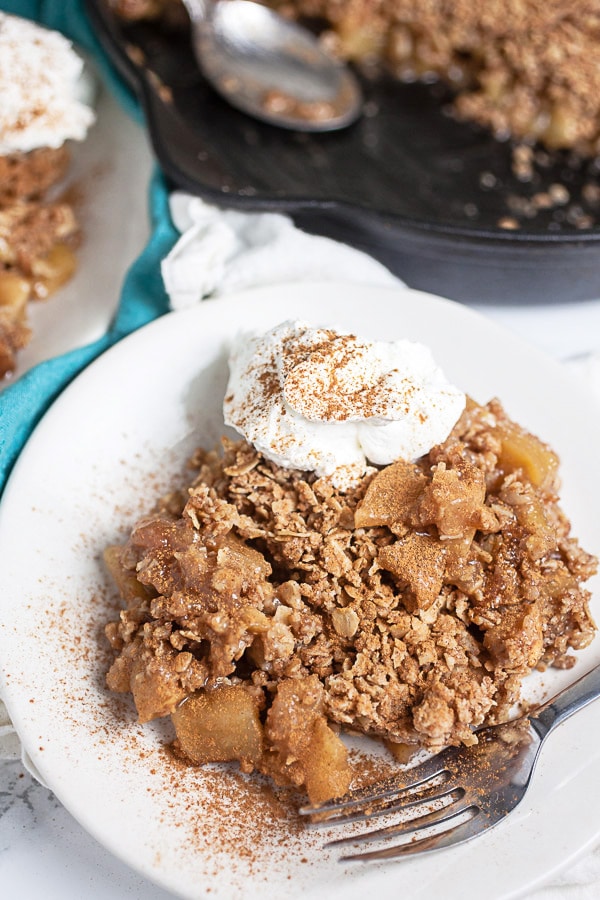 This Cast Iron Gluten-free Apple Crisp recipe is the perfect kid-friendly fall dessert!
It's made in a skillet with sweet apples, tart apples, and oat streusel topping.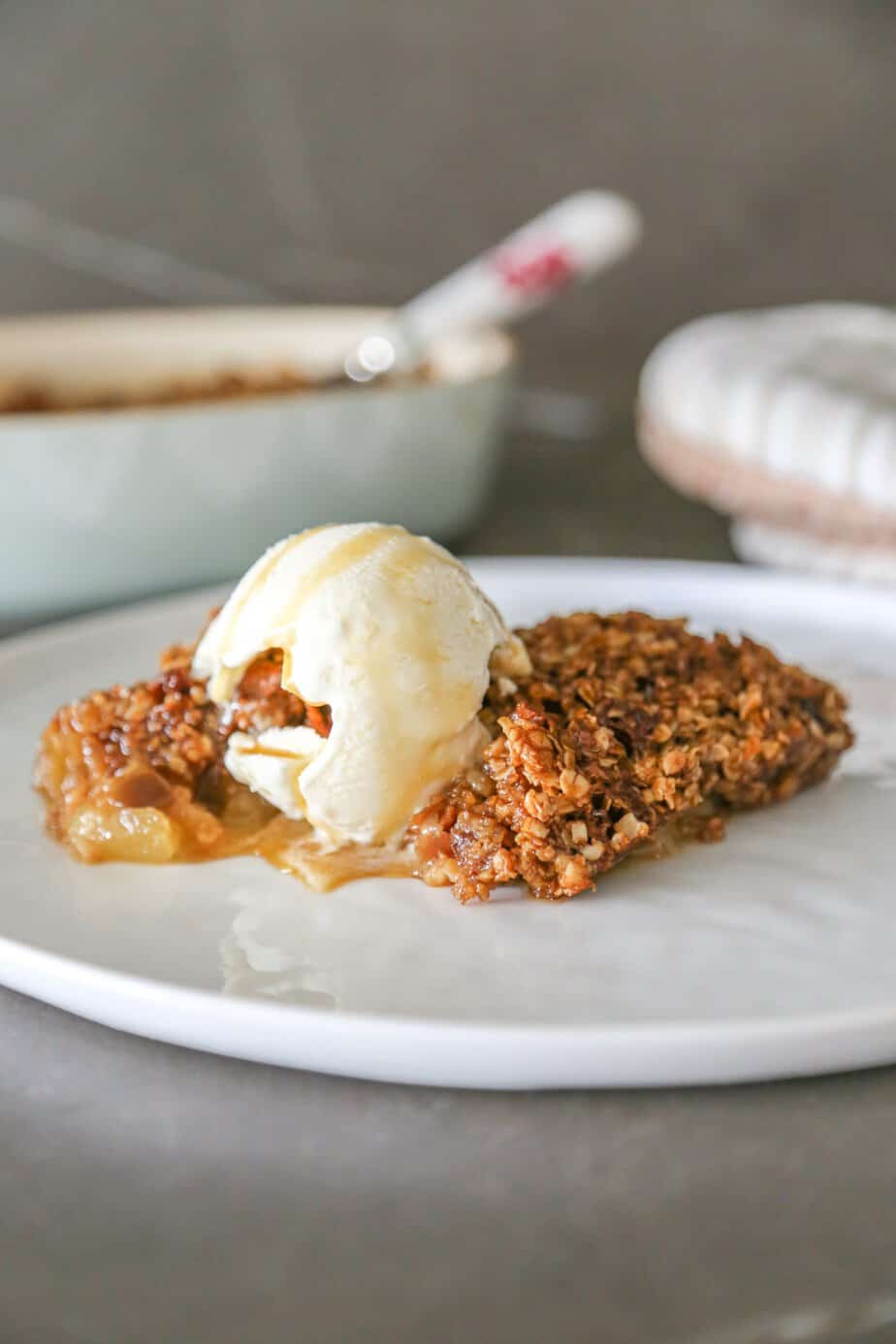 Delight your taste buds with this gluten free apple crumble without flour.
If you're avoiding flour or eating a gluten free diet, this apple crumble is the perfect fall dessert!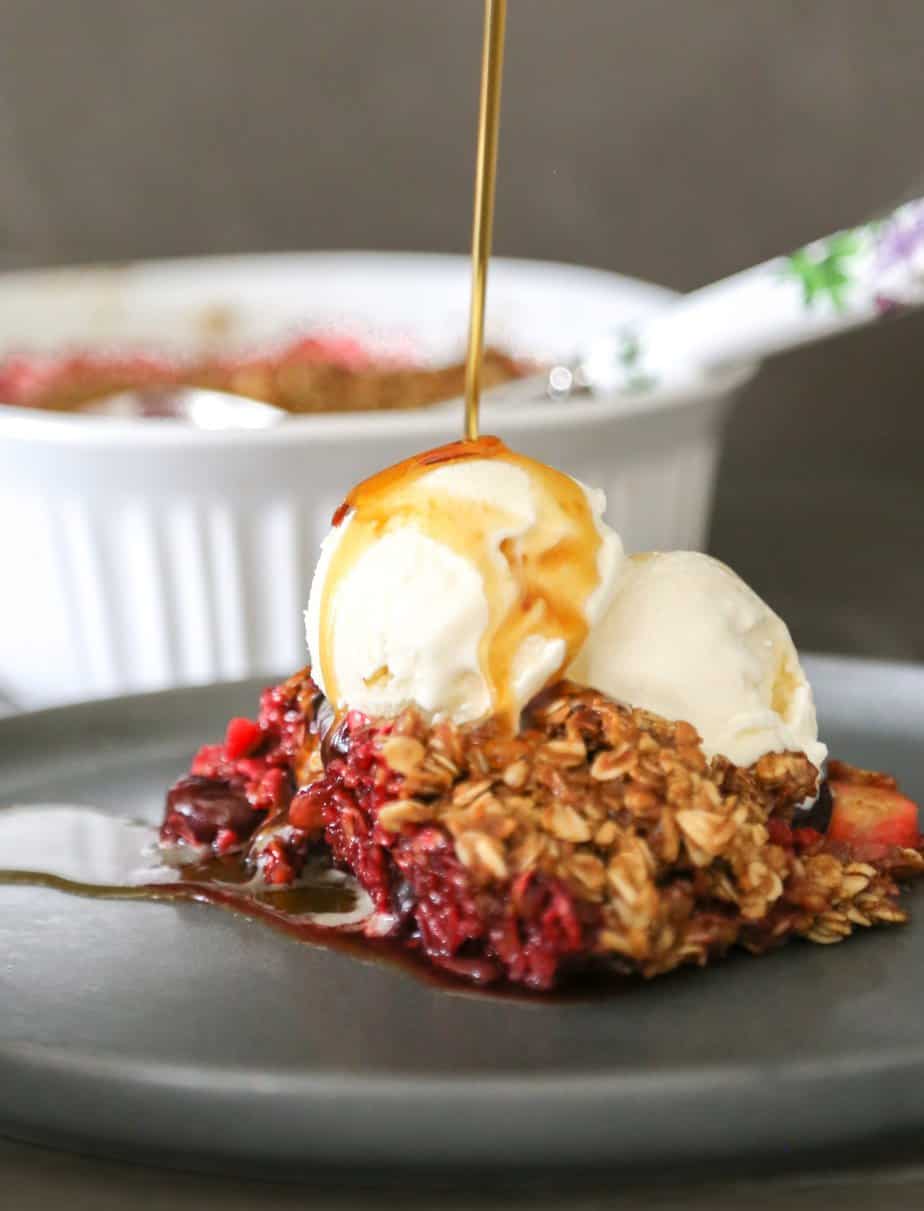 Delight your taste buds with this easy-to-make Apple Berry Crumble featuring a healthy crumble topping, that also happens to be gluten free!
This perfect fall dessert only needs 10 minutes of prep time.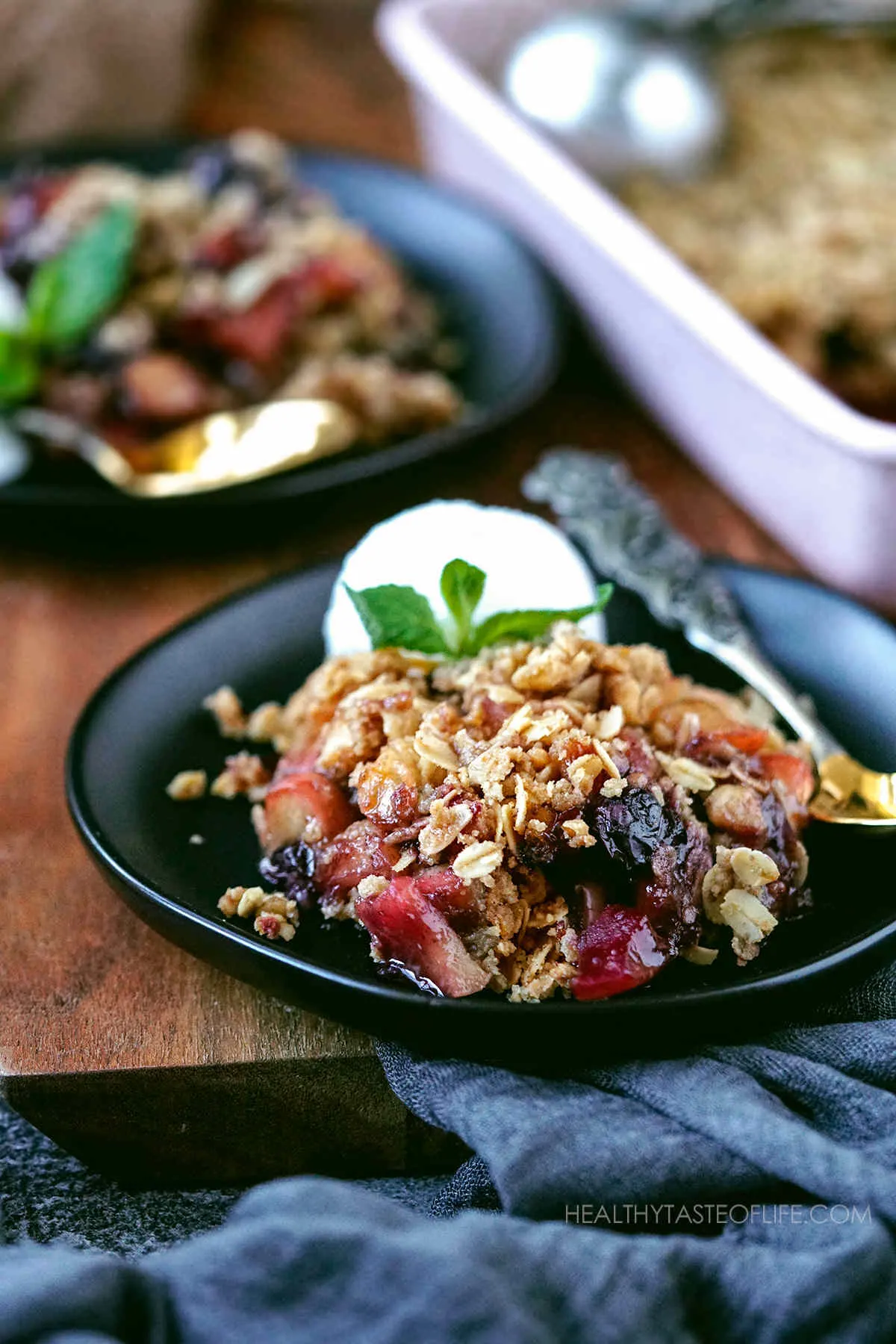 This gluten-free apple crumble features baked sweet apples and blueberry filling covered with an oat crumble topping.
A tasty dessert for gluten-free eaters during the cold fall months!
This is a healthy gluten-free apple crumble pie recipe that features an eggless pie crust, layers of baked fresh apples, and a crumble topping with oats.
It's basically Dutch apple pie but without dairy, gluten, eggs and processed ingredients.
A gluten-free apple crumble using sweet apples, blackberries, and a delicious oat topping.
Not only is this easy apple recipe gluten free, but it is vegan and healthy as well.
Gluten-Free Apple Pie Parfaits are an incredibly easy and sweet alternative to a classic apple pie.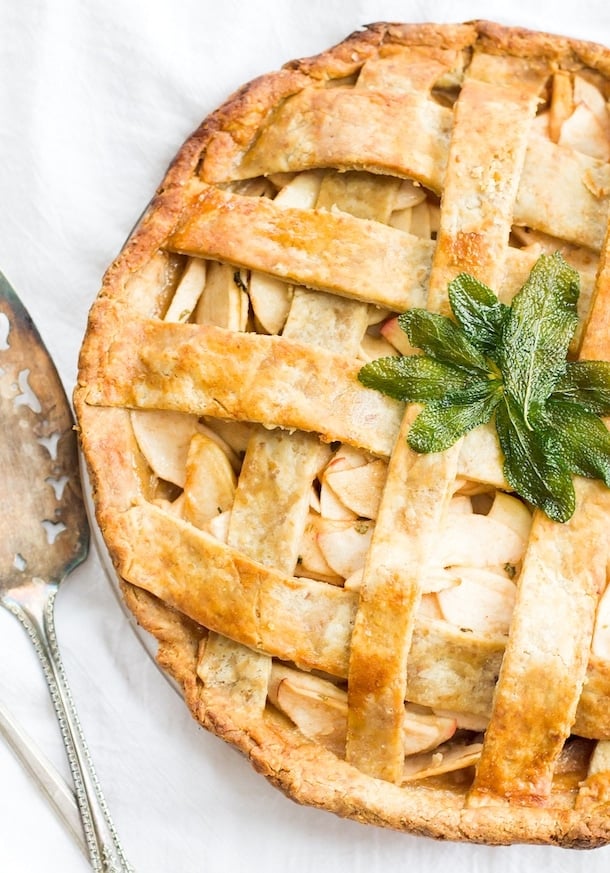 A homemade gluten-free apple pie with a flaky crust and fresh apples inside.
This gluten-free pie crust rolls out beautifully, and is made using a gluten-free flour blend called Cup4Cup Wholesome gluten free flour.
This Gluten-free Apple Pie tastes just like the classic apple pie grandma used to make.
Top it with a scoop of vanilla ice cream, the whole family will enjoy this gluten free apple dessert!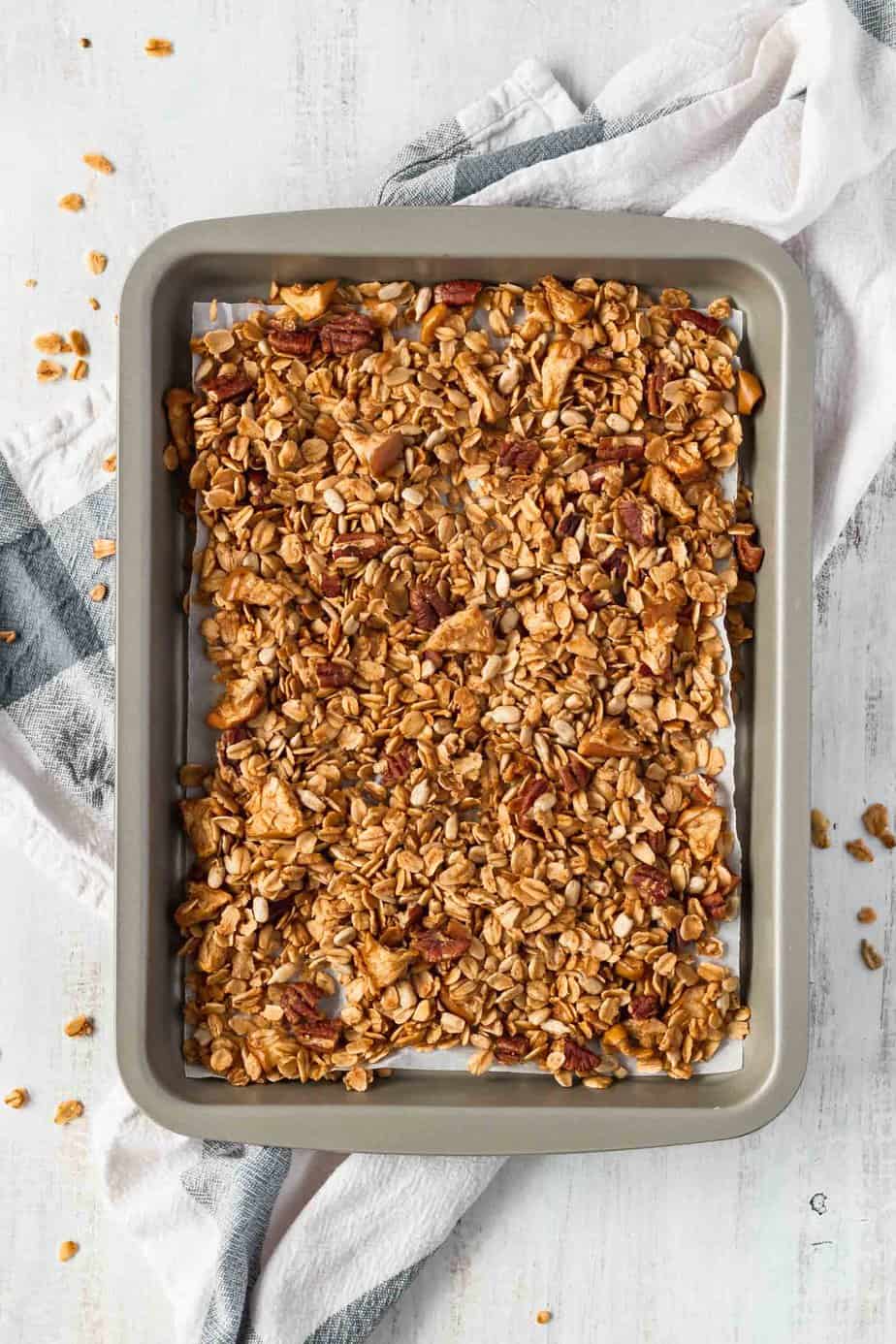 Gluten-free Apple pie granola is a fun twist on the classic homemade granola by adding fresh apples and apple pie spice!
A gluten-free breakfast, but with all the comforting flavors of classic apple pie.
Be sure to check out my moist apple cake recipes google web story!