36 Best Sides For Sandwiches (Easy And Healthy)
36 of the best healthy sides for sandwiches!
Looking for some side dishes for sandwiches…something that is more exciting than a bag of potato chips?!
Look no further! From salads to soups to everything in between, here's the ultimate list of the tastiest and healthiest side dishes to serve with sandwiches!
Be sure to check out my easy side dishes for sandwiches Google web story!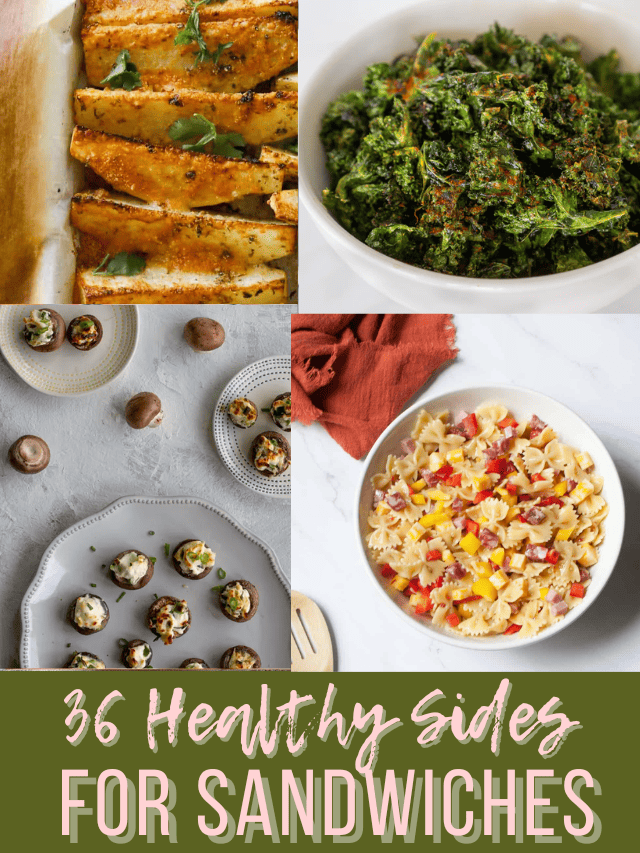 This post may contain affiliate links. As an Amazon Associate I earn from qualifying purchases at no cost to you. See my Affiliate Disclosure to read my policy and more about affiliate links.
Table of Contents
What do you eat with lunch sandwiches?
Some healthy sides to pair with your lunch sandwich include.
Soups + Sandwich: Classic Duo.
Recreate Your Local Deli Favorites: Sandwich + Chips or Fries.
Add a Salad to Your Favorite Sandwich to Create a Healthy Lunch.
Pair Your Sandwich Creation with a Yummy Coleslaw.
Sides For Sandwiches
Apart from having fun with condiments like ketchup, mayo and mustard, here are some ideas on the perfect sides that you can serve with your sandwiches.
And since sandwiches are relatively easy to make, these healthy sides for sandwiches are also designed to be prepared through simple steps. Enjoy!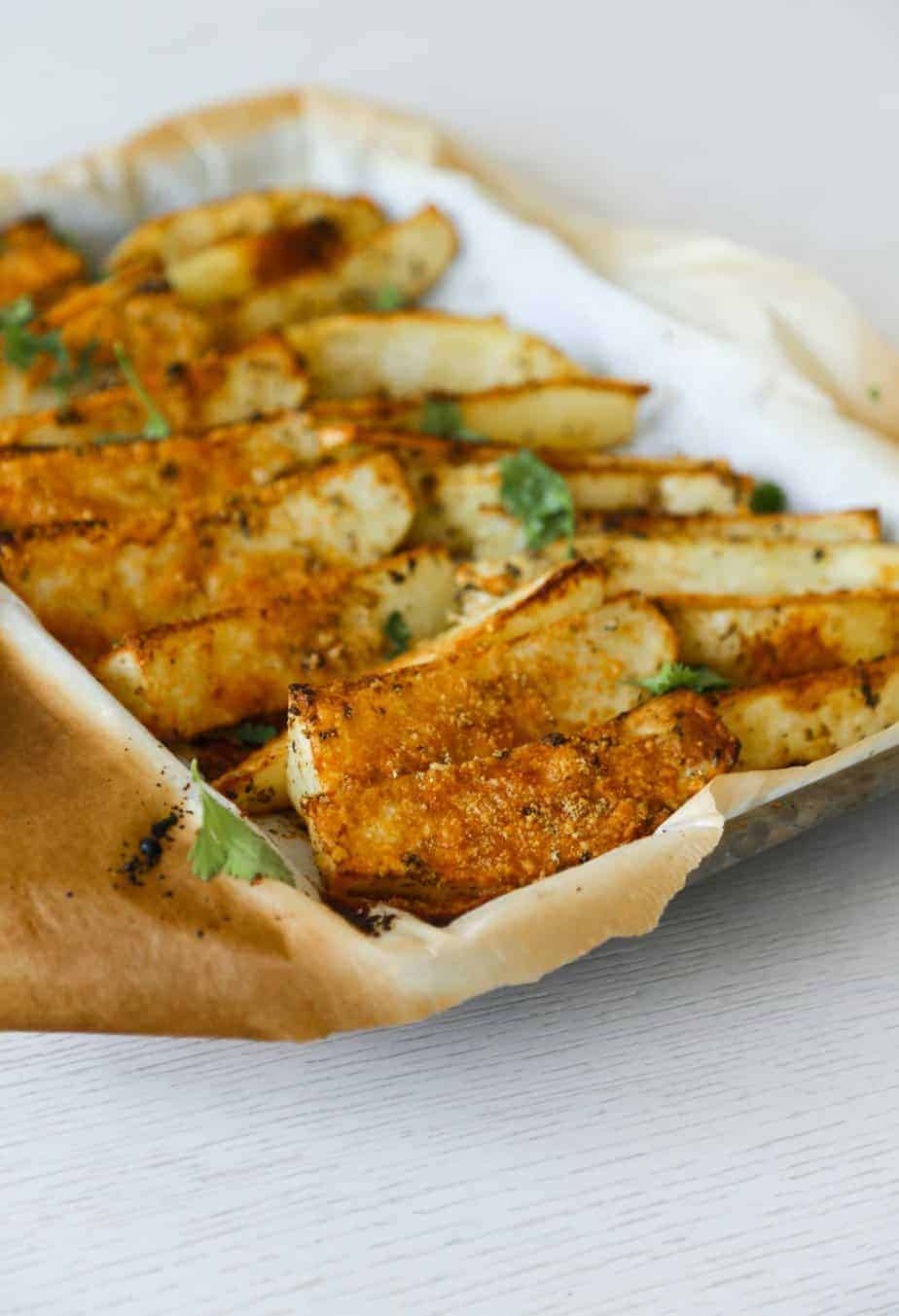 This copycat Buffalo Wild Wings potato wedge recipe is everything you love about the original only healthier.
These fries are so good and are perfect to serve with your favorite hot or cold sandwich!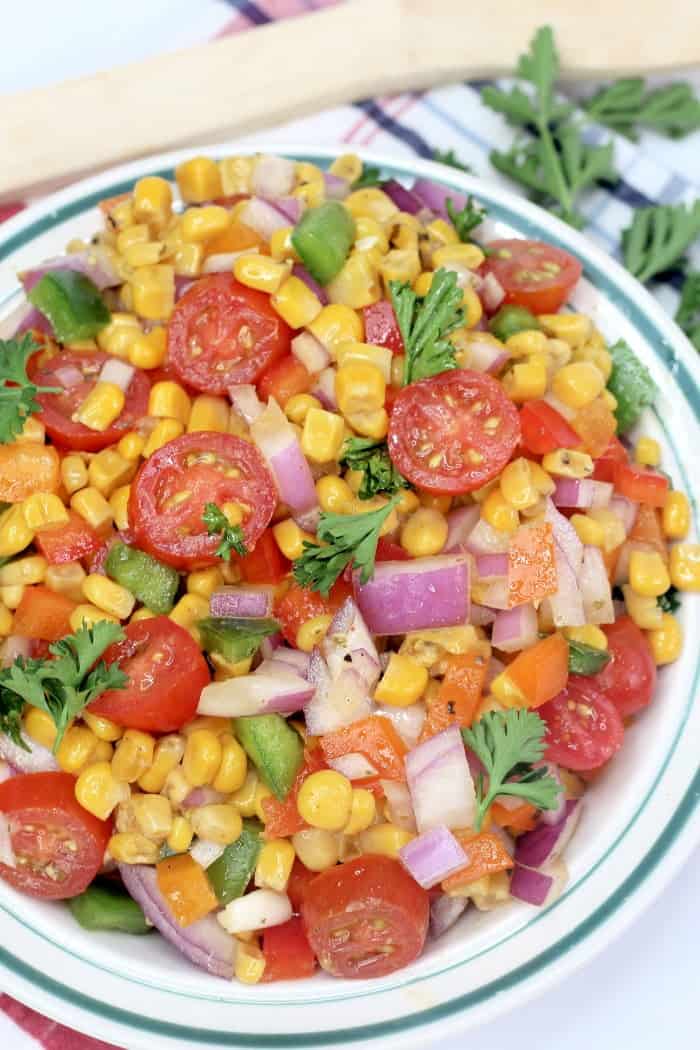 This Cajun Corn Salad makes a tasty side dish with more zest and spice than your traditional veggies.
It's the best sides to add flavor to your hot sandwiches.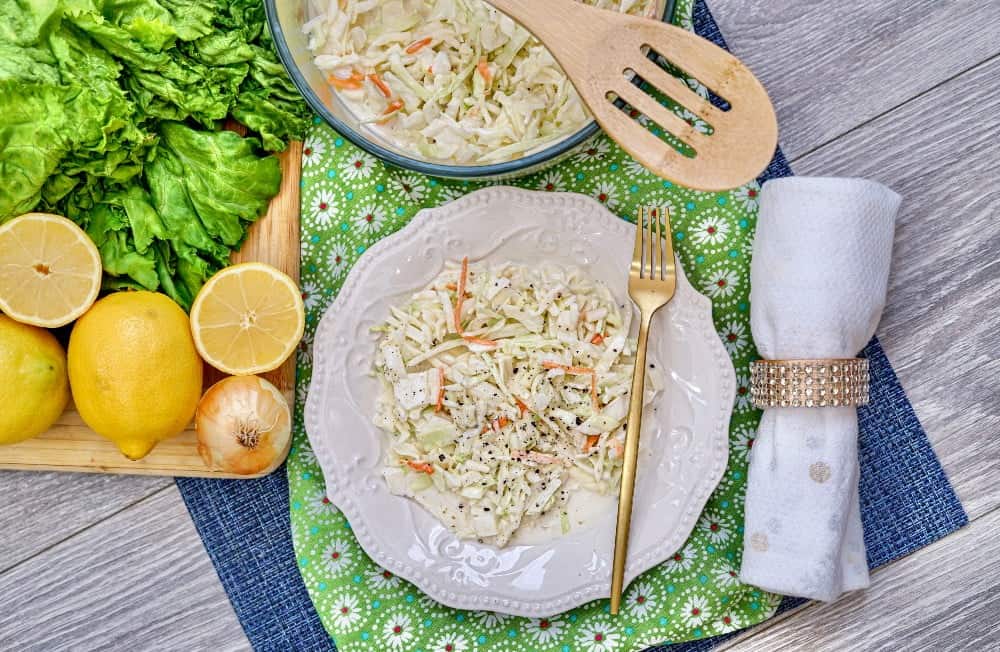 This KFC coleslaw is very easy recipe to make and the perfect side dish to whip up quickly if you are pressed for time.
This hearty vegetable beef soup recipe is easy to make!
A great choice soup that is a perfect match to any kind of sandwich you make.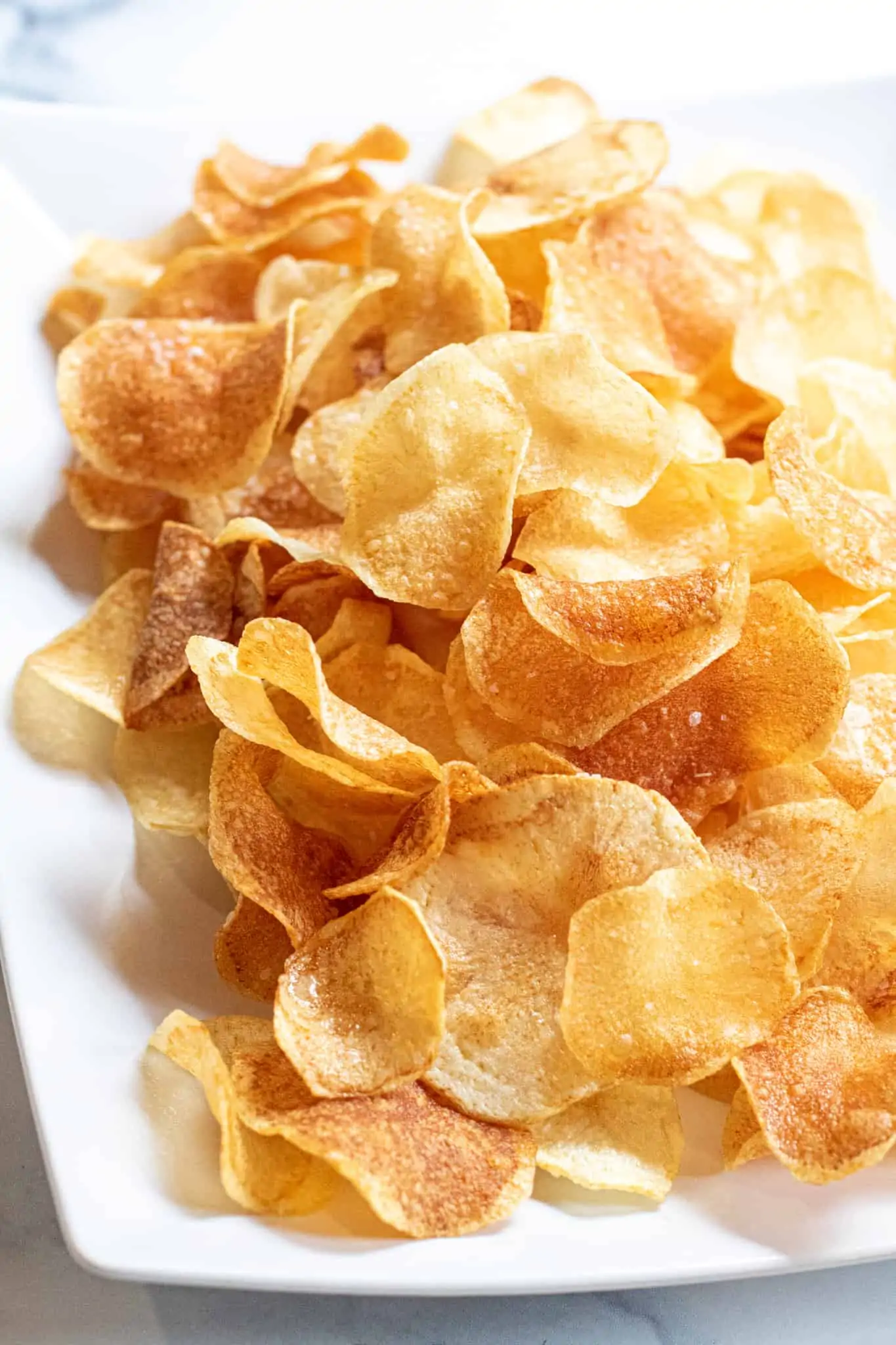 Making your own Homemade Potato Chips from scratch is easier than you think and so rewarding.
It may take a little bit of time, but once you know how to make your own potato chips, you'll know its one of the best side dishes for sandwiches.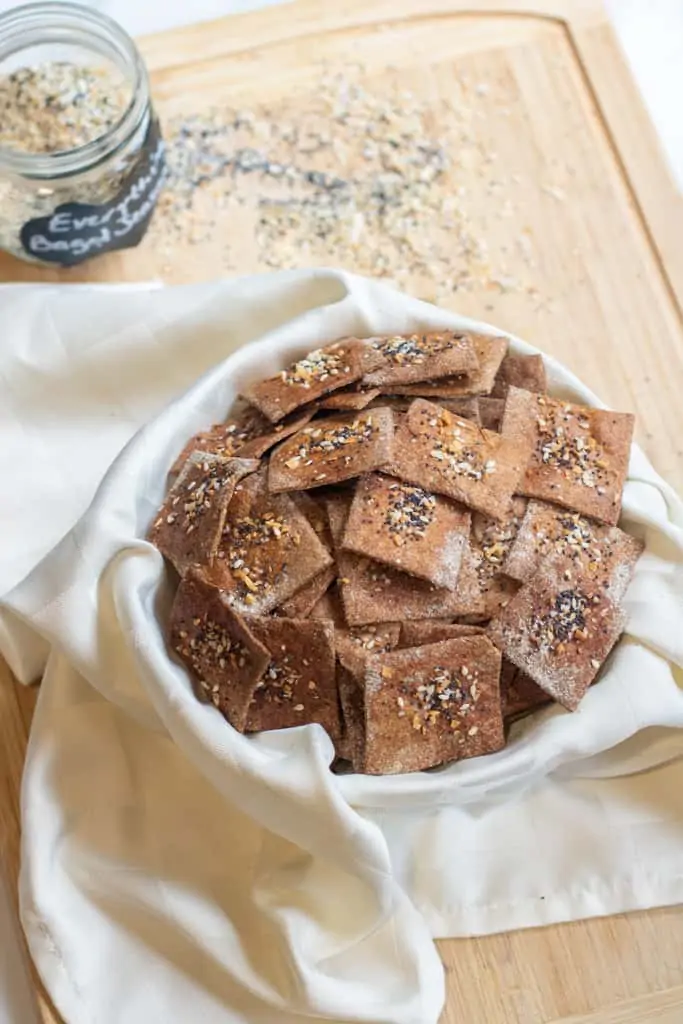 So thin, crispy, and all the flavor of your favorite bagel, these Everything Bagel Rye Crackers are one of the best healthy sides for sandwiches.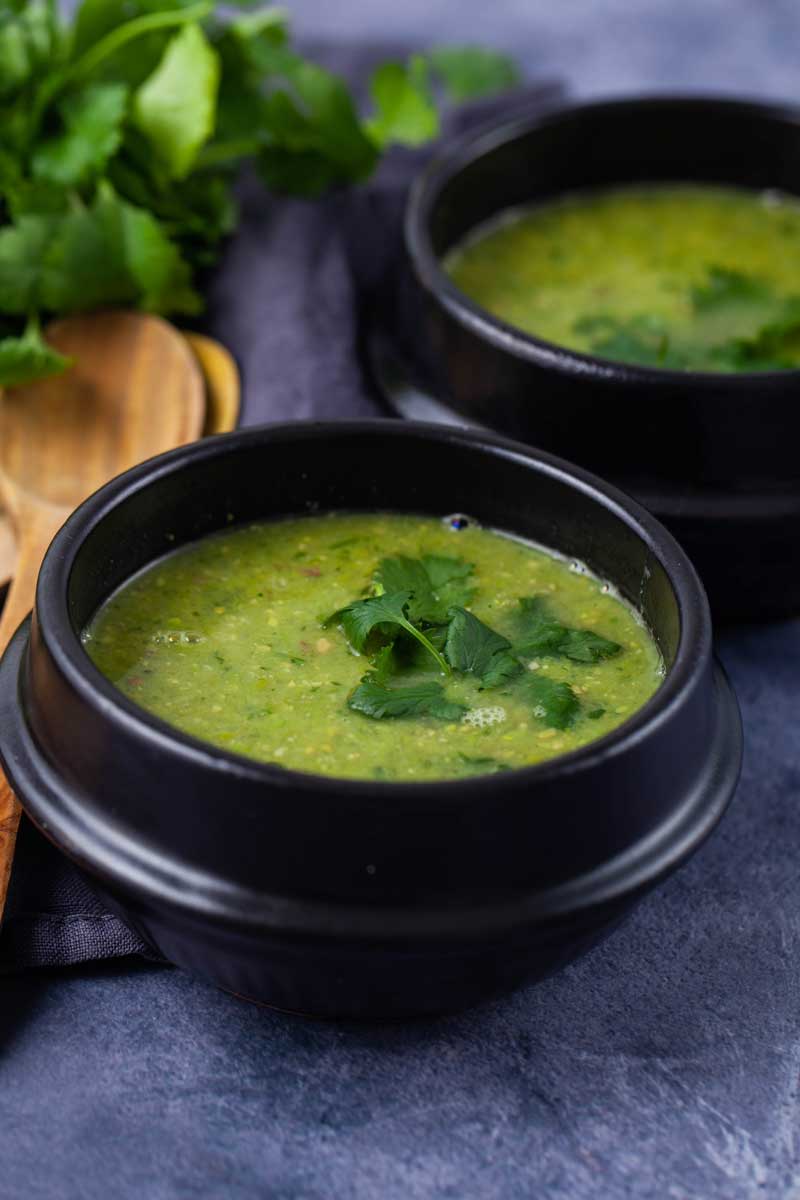 A healthy green pea creamy soup that quickly comes together.
Not only will you come to rely on this great side dish whenever you need a comforting meal but it also is the perfect complement to any sandwich you make.
This easy ham and pea salad is the perfect creamy salad side dish.
Its one of those delicious salads that is one of the tastiest sides to any delicious sandwich like sloppy joes.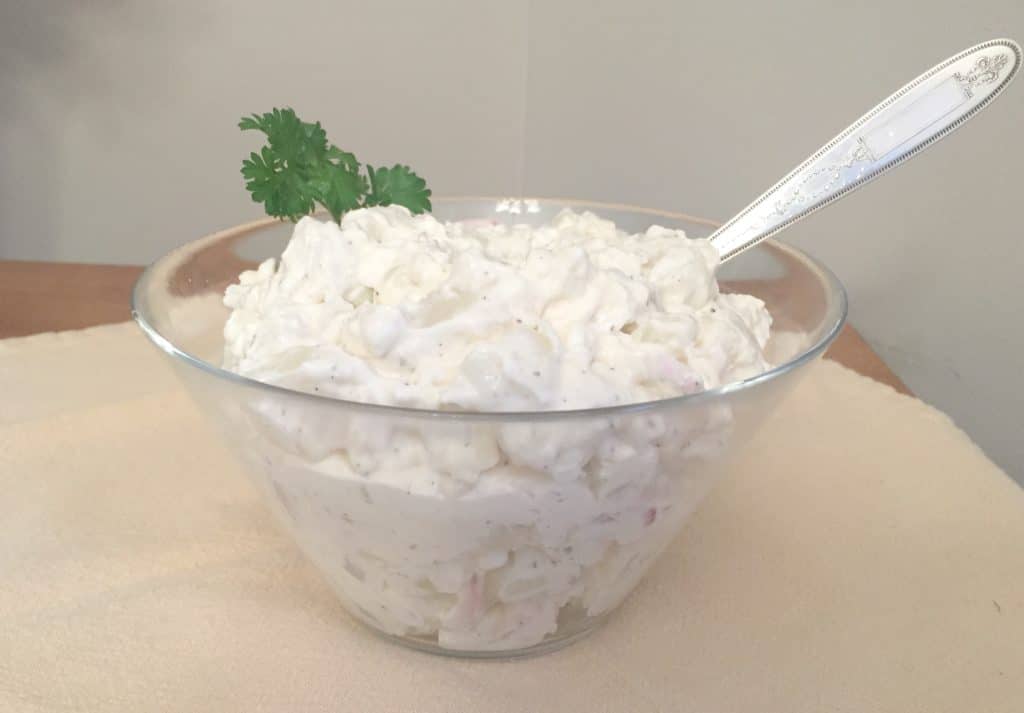 Marinated Potato Salad is a delicious alternative to the classic side dish traditional potato salad.
With its creamy texture, its a great side dish to pair with a reuben sandwich or deli sandwiches.
Serve this simple berry mandarin tossed salad alongside your favorite sandwich for a tasty, easy lunch.
In particular, the easy side dish is a great accompaniment to chicken sandwiches.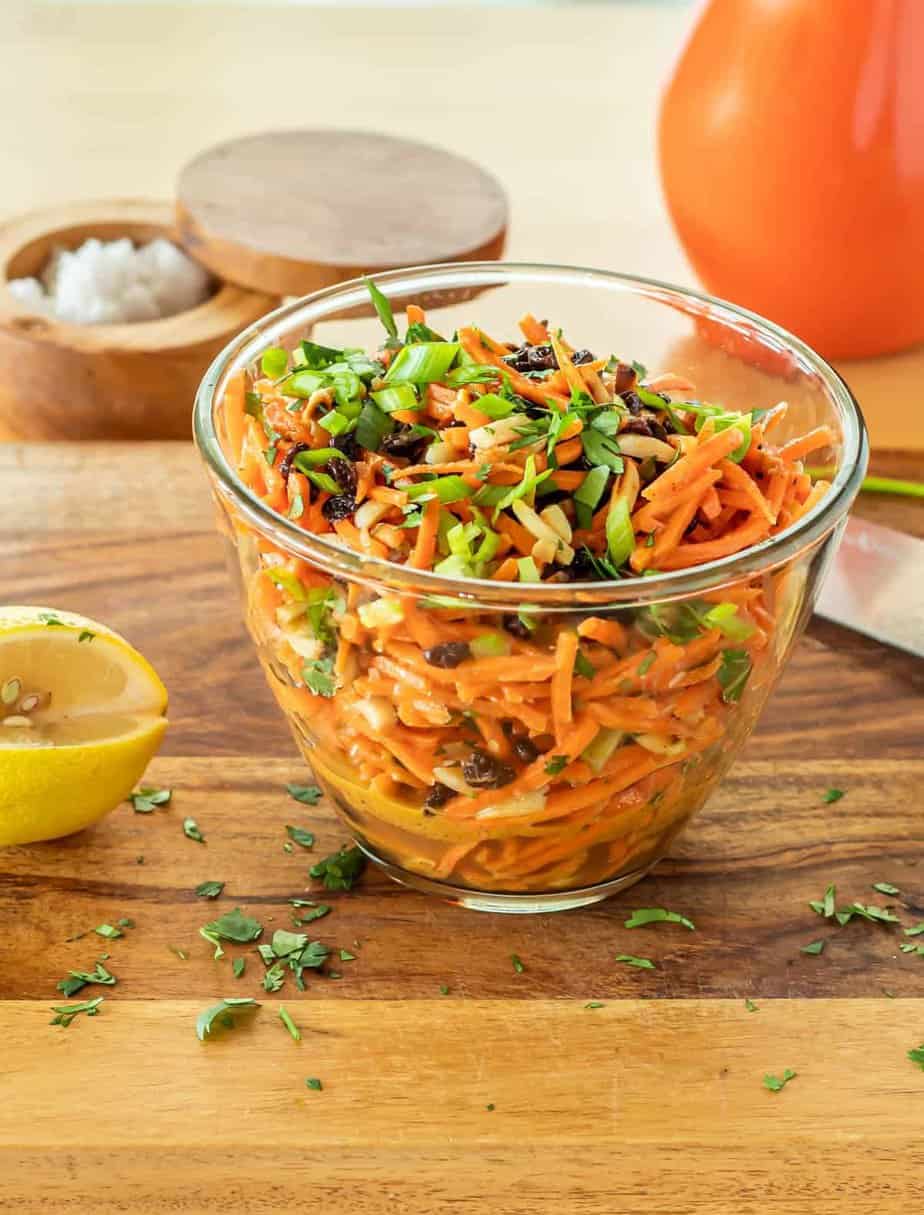 This Moroccan Carrot Salad With Lemon Dressing is a tasty and quick side dish.
It is a great option to serve with with a good sandwich.
These Garlic Butter Roasted Brussels Sprouts make the perfect vegetable side dish for cold sandwiches.
You'll whip up these fresh veggies in a matter of minutes on the stovetop or slow cooker.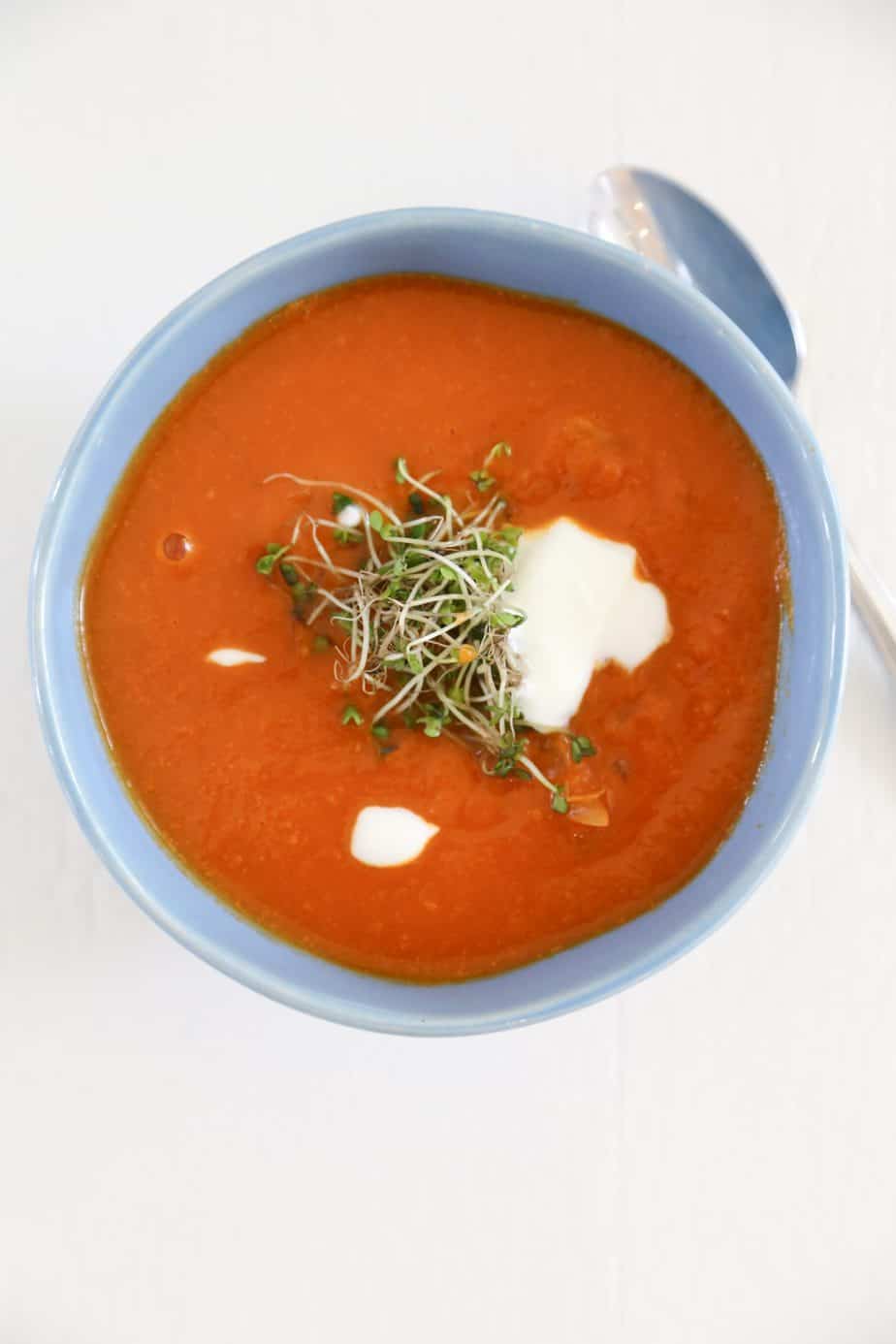 This tomato soup is creamy delicious and full of savory flavor.
It is one of those easy sides to make when you are eating a grilled cheese sandwich.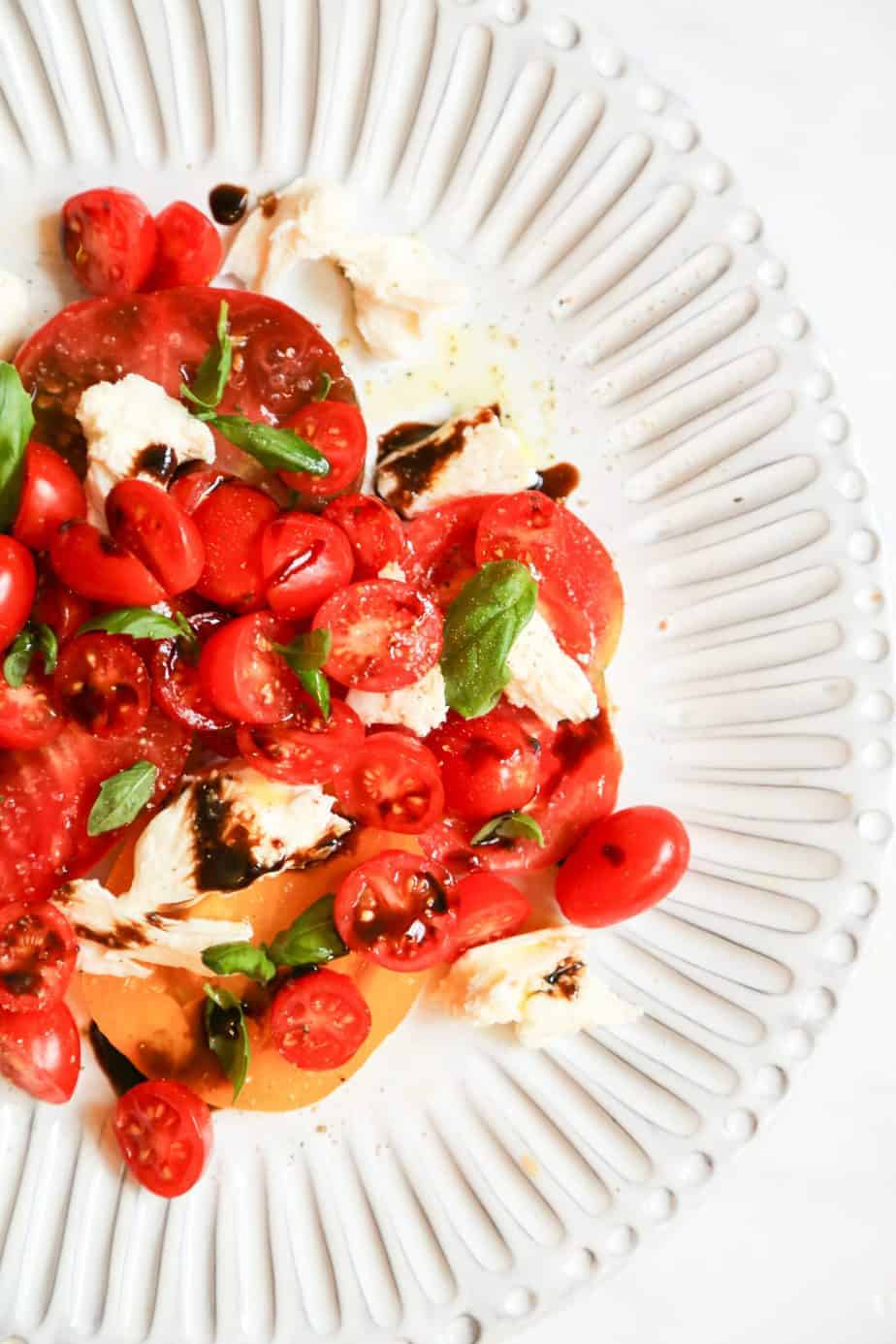 This naturally low carb salad is simple to make and one of the most delicious side dishes to make.
It is an excellent choice to pair with a turkey club.
This curried carrot and ginger soup with sweet potatoes is the perfect combination of sweet and spicy.
It makes a great addition to any type of sandwich you make.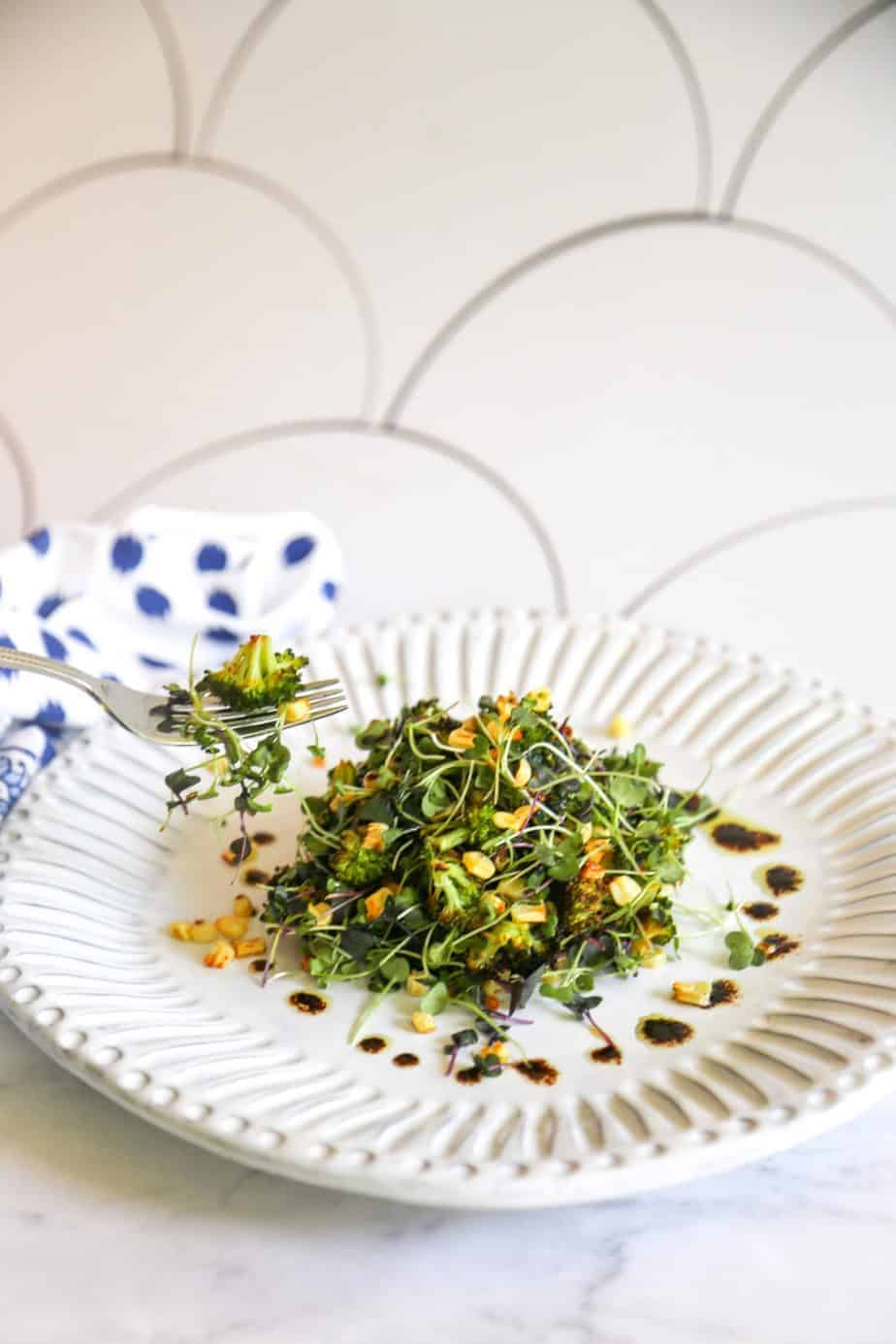 This roasted broccoli salad is elegant and tasty.
Pair this easy side dish with your favorite cheesy sandwich and you have the perfect meal.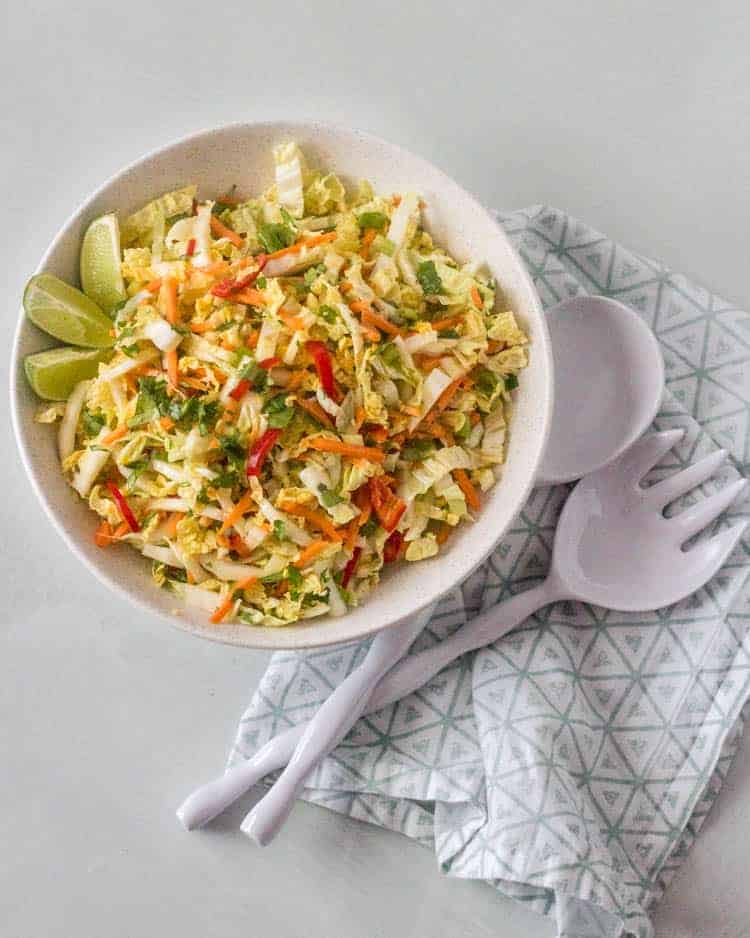 Southwest Coleslaw with Passion Fruit Dressing is not your grandmother's coleslaw recipe.
Enjoy on its own as a delicious meal or a side dish for your favorite sandwich.
This Italian bow tie pasta salad is the perfect side dish for your favorite savory sandwich.
These Rosemary and Garlic Roasted Potato Wedges are full of flavor, crispy, golden brown, and delicious!
The perfect compliment to any type sandwich.
The air fryer crinkle cut French fries are crispy on the outside and soft on the inside.
These fries pair perfectly with grilled cheese sandwiches or sloppy joes!
Green papaya salad is a delicious and southeast Asian salad.
It is a healthy side dish for any hearty sandwich you make for lunch or dinner.
This Quick Stone fruit salad with mint and goat cheese is light, sweet and refreshing.
Pair it with your favorite sandwich and you have a complete meal.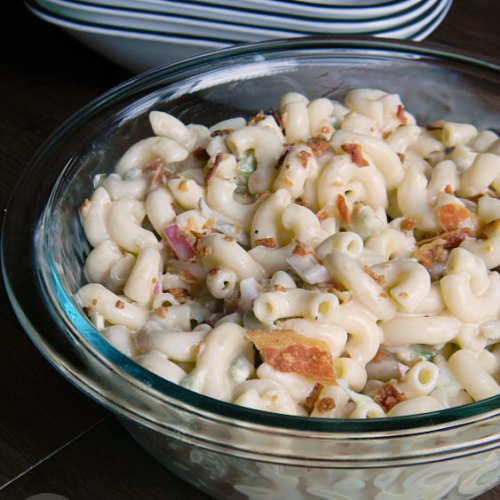 This macaroni salad with bacon is a delicious side dish classic that gets even better with the addition of crispy bacon!
It goes together perfectly with any type of sandwich.
Slow cooker potato leek soup is a rich & creamy soup will delight your tastebuds.
This potato soup is the perfect side dish for any sandwich of your choice.
Lentil Butternut Squash Soup is a great way to utilize your fall produce. Its one of the best sides to make for cold sandwiches.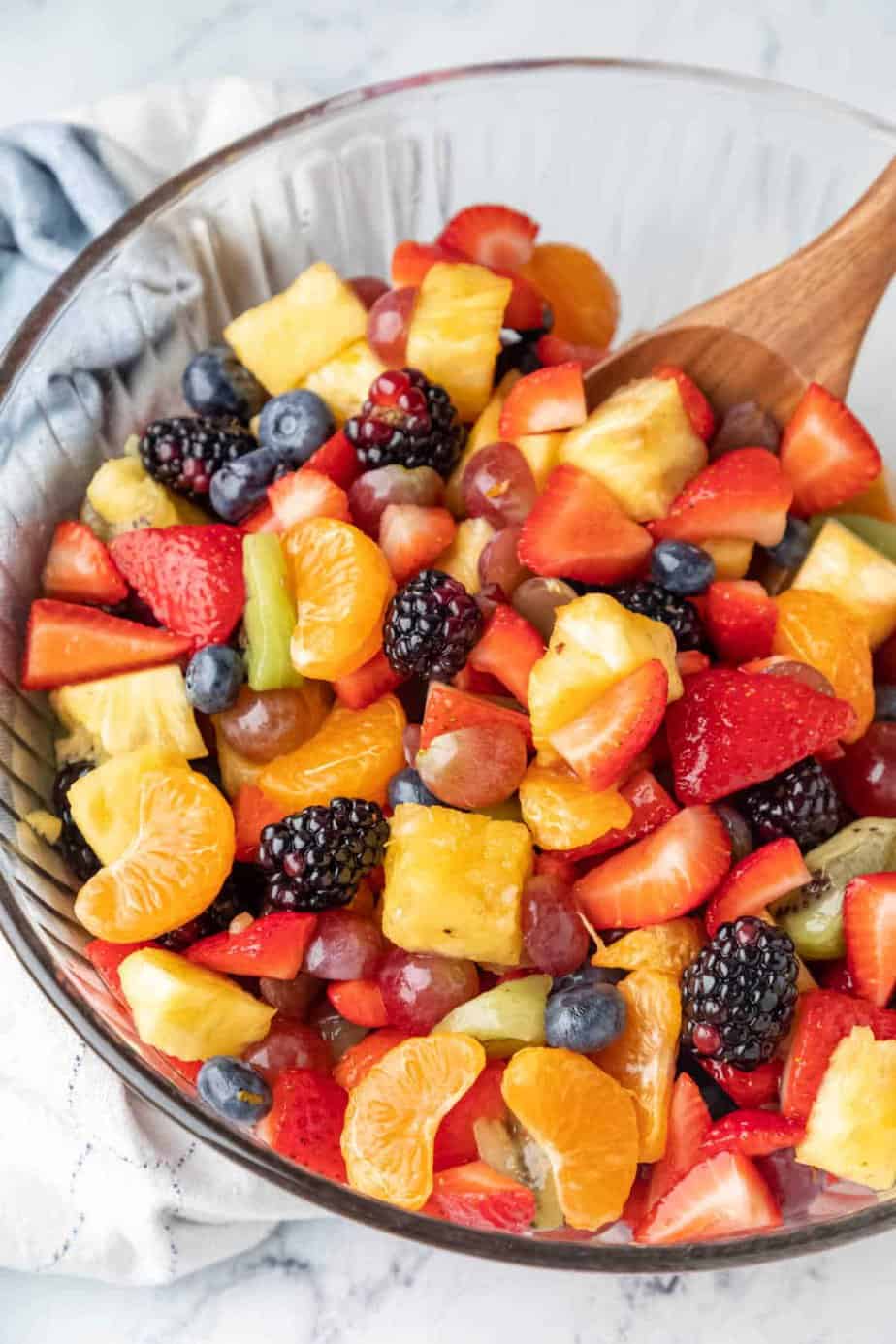 This fruit salad recipe is tossed in sweet citrus dressing.
Its one of those easy sides to make for sandwiches.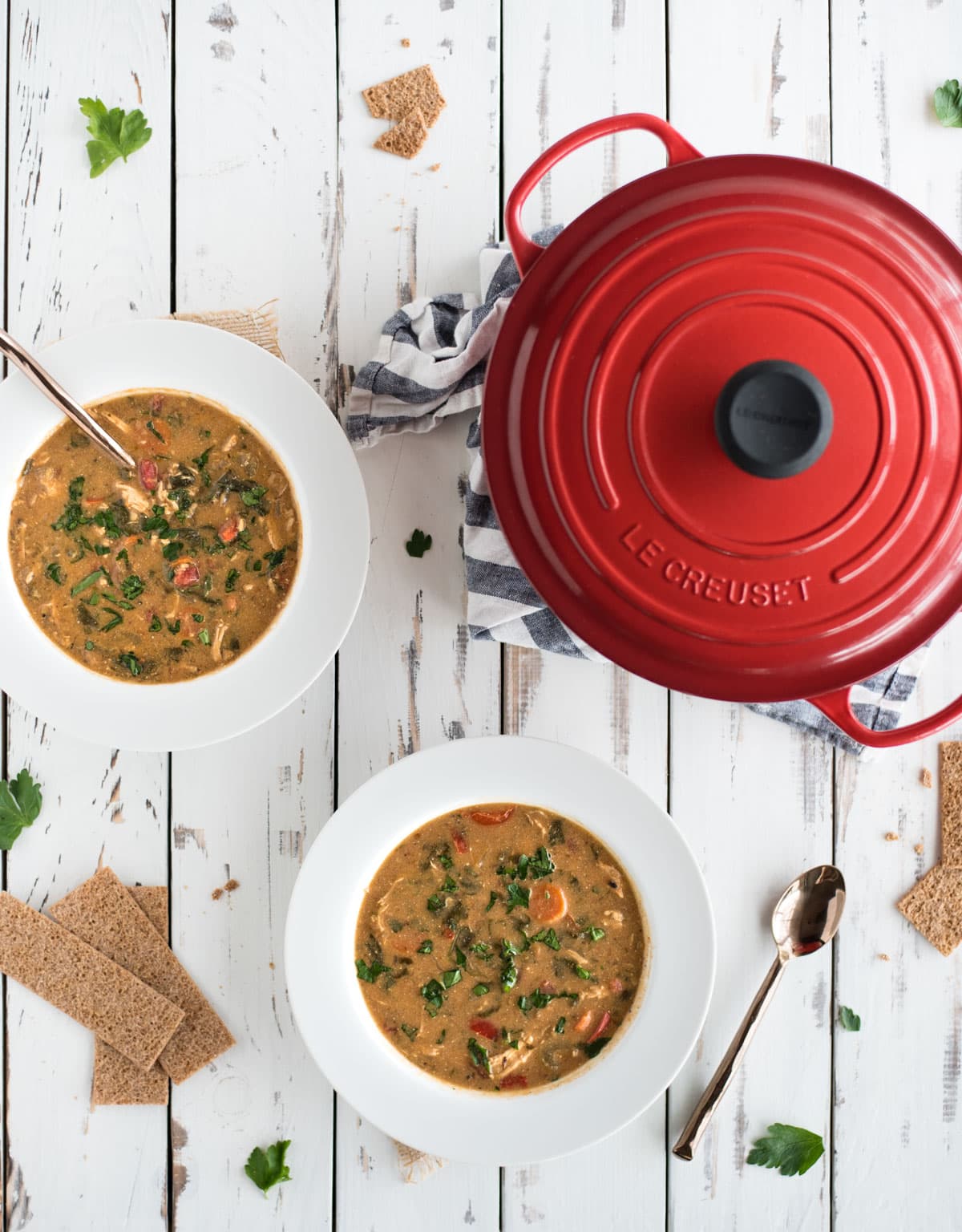 This chicken paprika soup made with chicken broth is exactly what you'd want to pair with your sandwich to fill you up.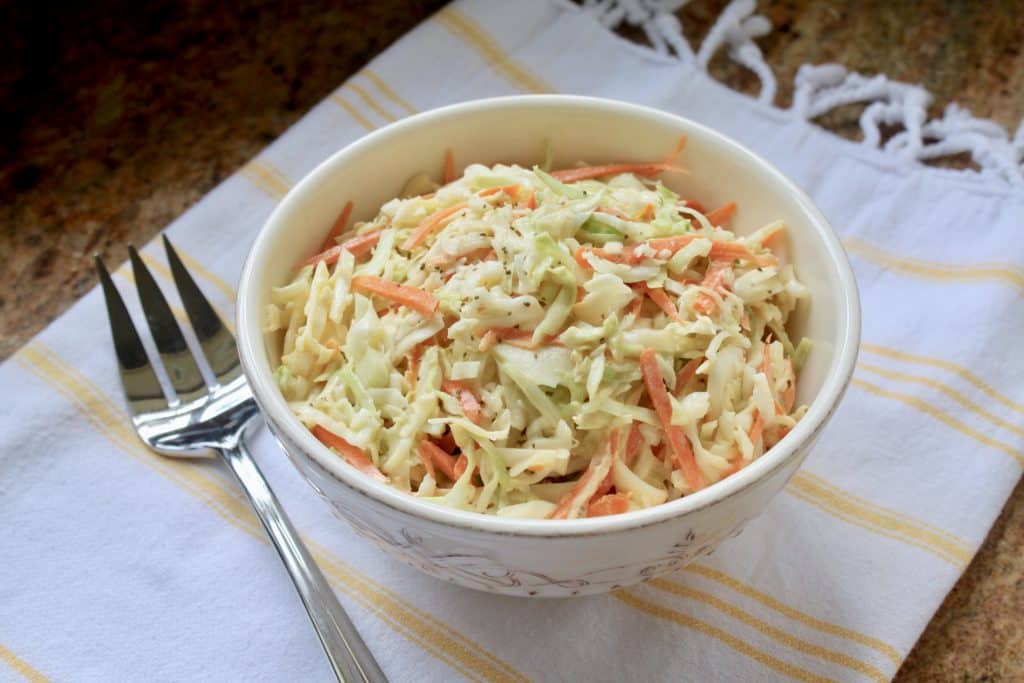 Spicy coleslaw will make you a fan after the first bite! Perfect as a side with any sandwich!
This easy and healthy broccoli salad recipe is gluten-free, dairy-free, and easily vegan!
It is the perfect side to add to your favorite sandwich.
These air fried potato wedges are fresh, crispy, and a little bit spicy.
Served with a homemade garlic aioli that certainly packs a punch!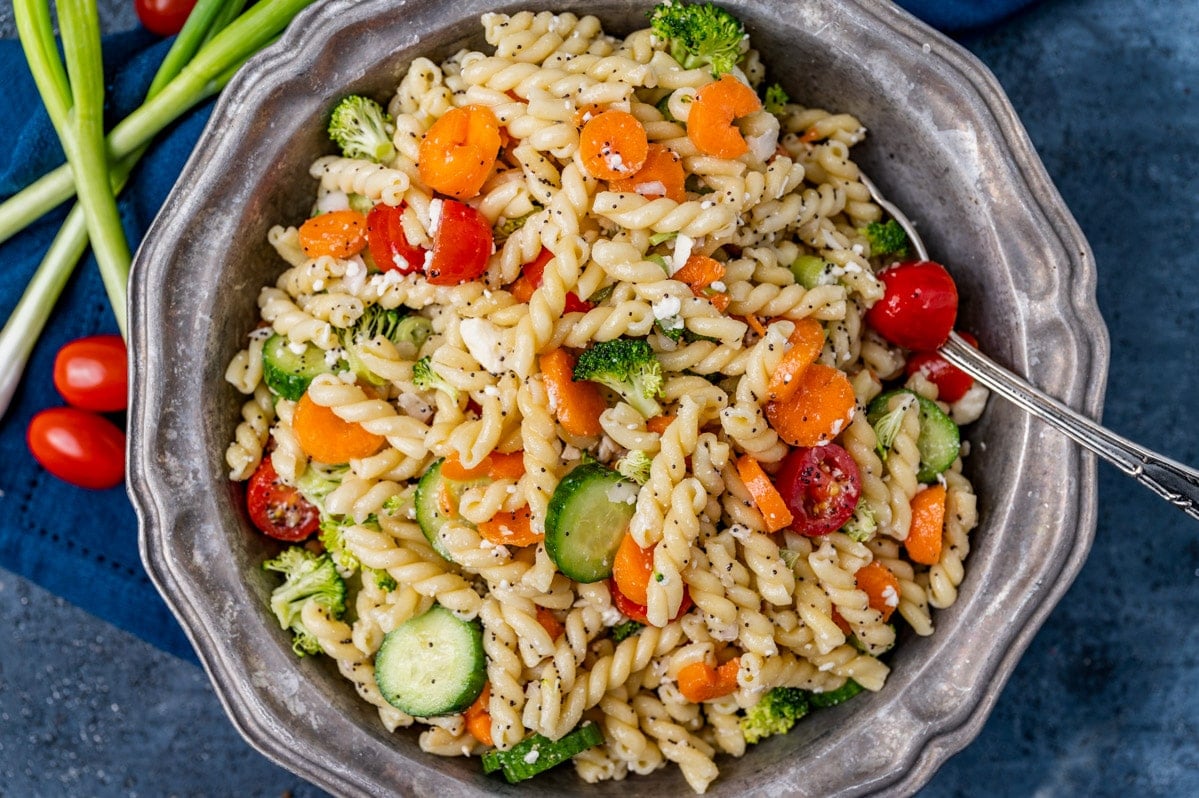 This poppy seed pasta salad is the perfect side dish for cold or hot sandwiches.
Loaded with veggies, feta cheese and homemade poppy seed dressing.
Crispy, easy Baked Jerusalem Artichoke Chips.
An easy, gluten-free healthy side dish for chicken sandwiches!
Enjoy these crispy Cajun Kale Chips as a healthy vegan gluten- free keto-friendly side dish for any savory sandwich!
These rosemary & thyme polenta fries are baked and so delicious served with a delicious sandwich.
These tater tots with hot honey butter are easy to make in the air fryer.
Pair these tots with sloppy joes and you have the perfect meal!
These bite-size goat cheese stuffed mushrooms are filled with fresh herbs and cheese.
They are a quick and easy vegetarian side dish the next time you make a sandwich !
Gluten Free Side Dishes Collection
Flipping some patties tonight? Make sure to save room on your plate for these gluten free sides for burgers.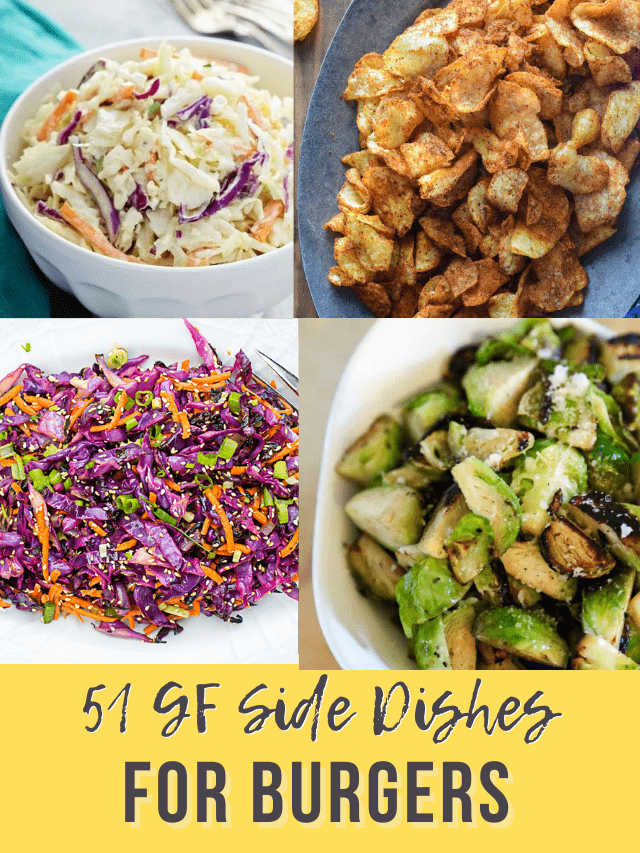 Wondering what the best gluten free sides for chicken marsala are?
I've got you covered with this handy guide of the 37 best gluten free sides for this classic italian dish.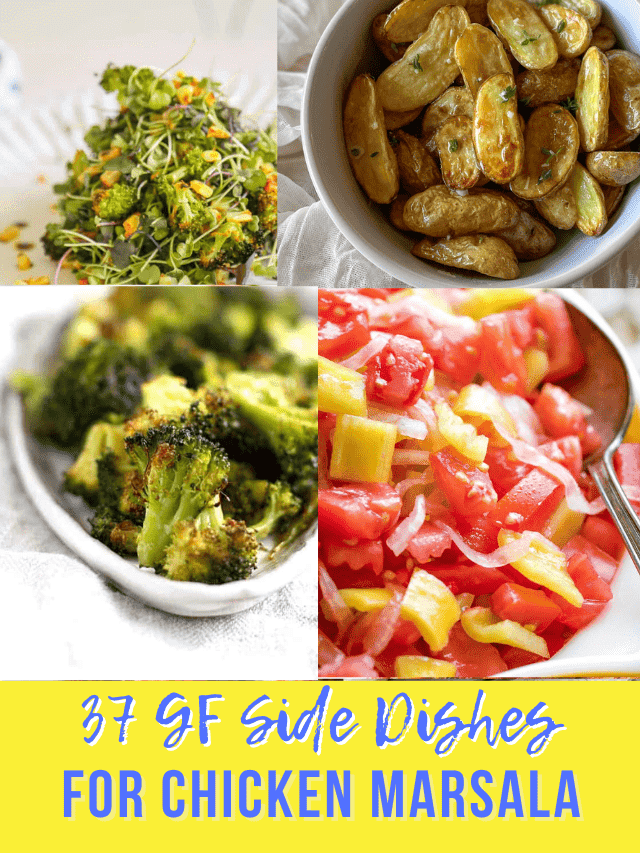 I've got 57 gluten free best side dishes recipes to serve with pizza—from a crunchy wedge salad to cheesy mozzarella sticks.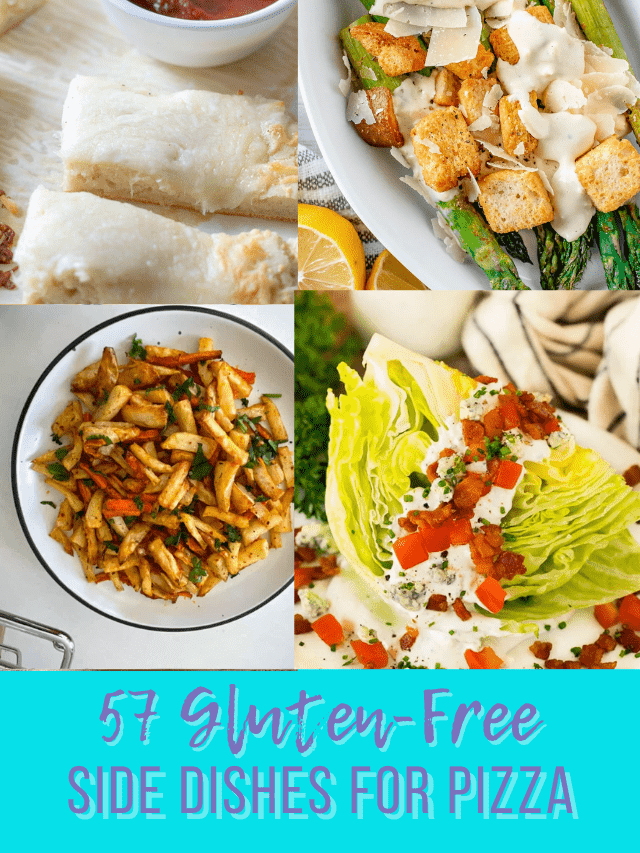 Transform your healthy shrimp tacos into a real tasty easy weeknight dinner by serving these 40 gluten free delicious sides.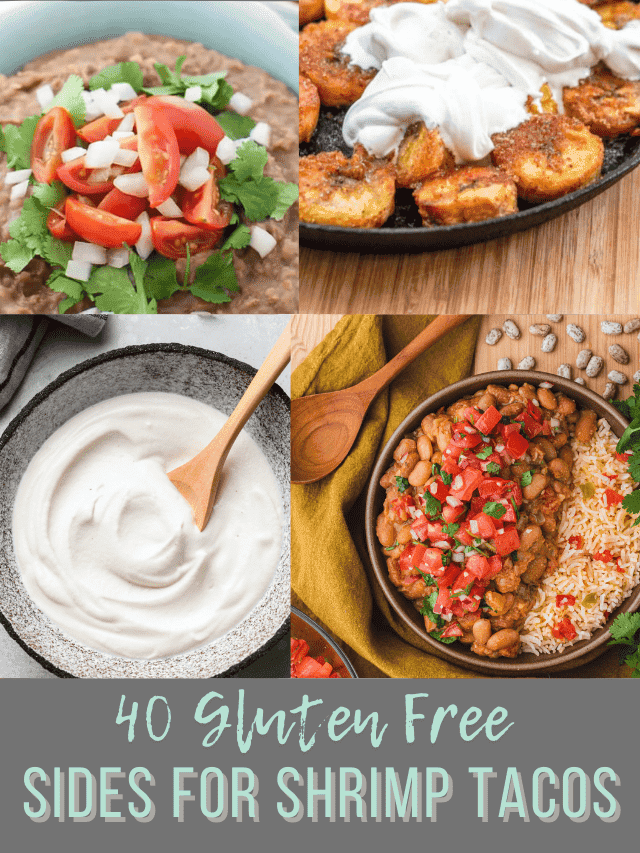 From simple salad sides to fresh veggies and even some pasta dishes, I put together the gluten free perfect side dish list that'll make your salmon main course shine like the star that it is.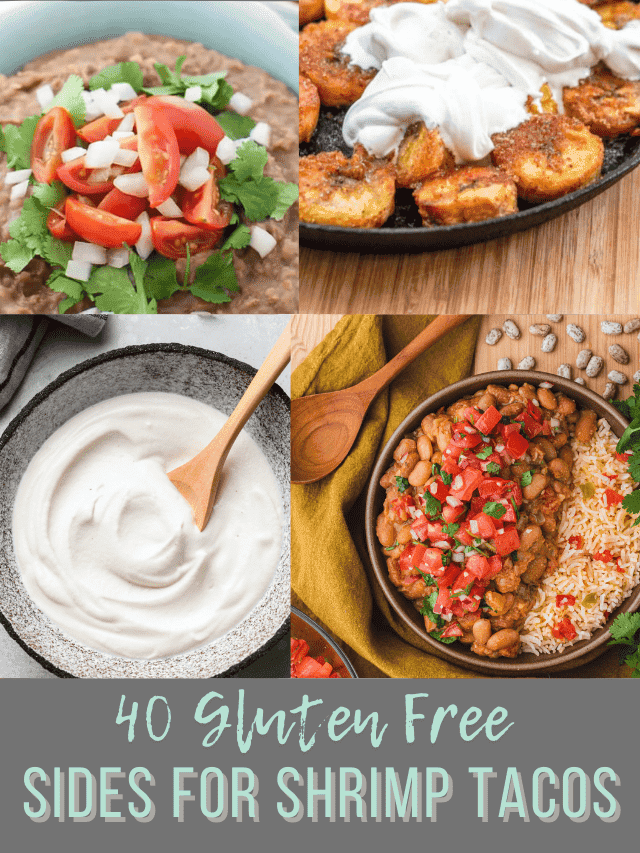 Holiday Gluten Free Side Dishes Collection
Browse through 50 of the most popular and best gluten free Easter side dishes.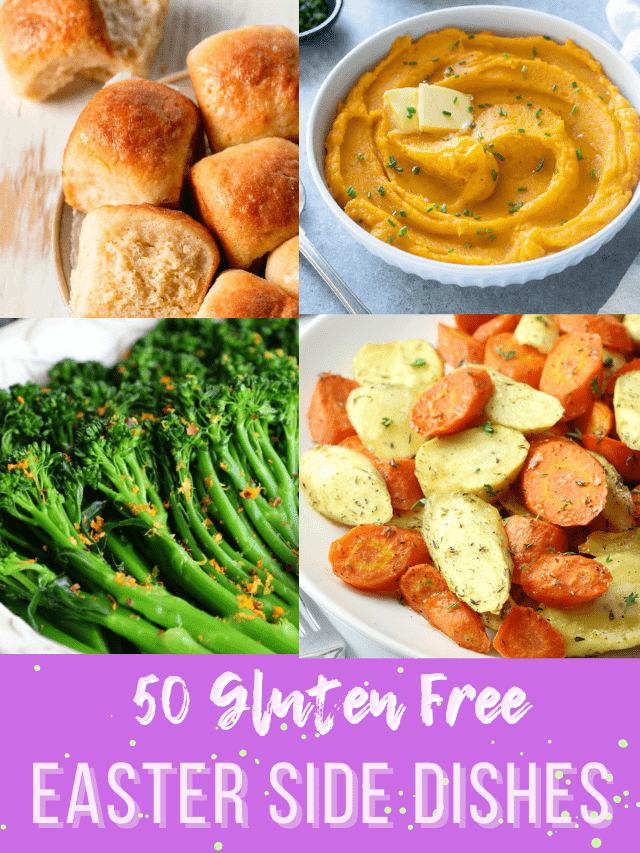 These gluten free 4th of July side dishes are so good you'll want to make them all summer long.
25 of the best gluten free Rosh Hashanah side dishes!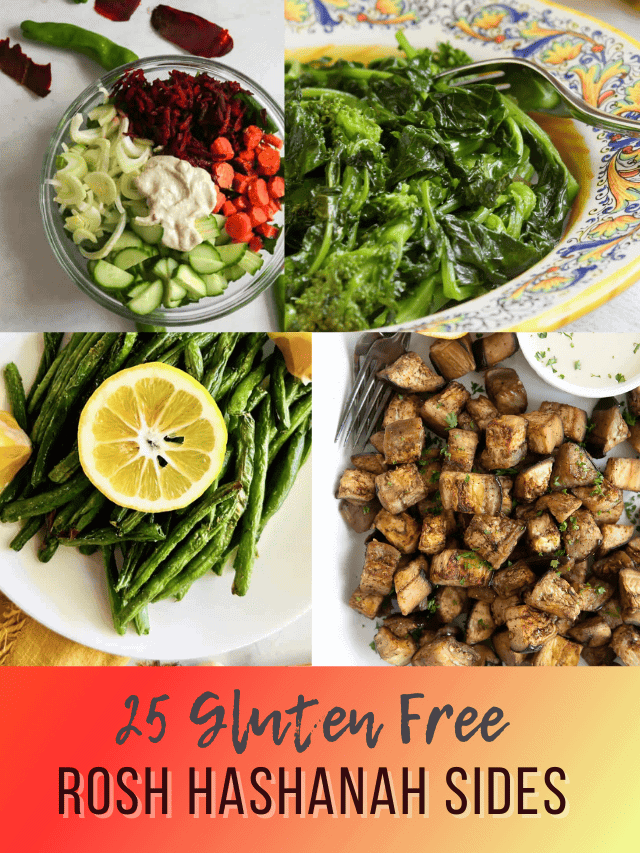 75 best Thanksgiving dinner sides that are all gluten free!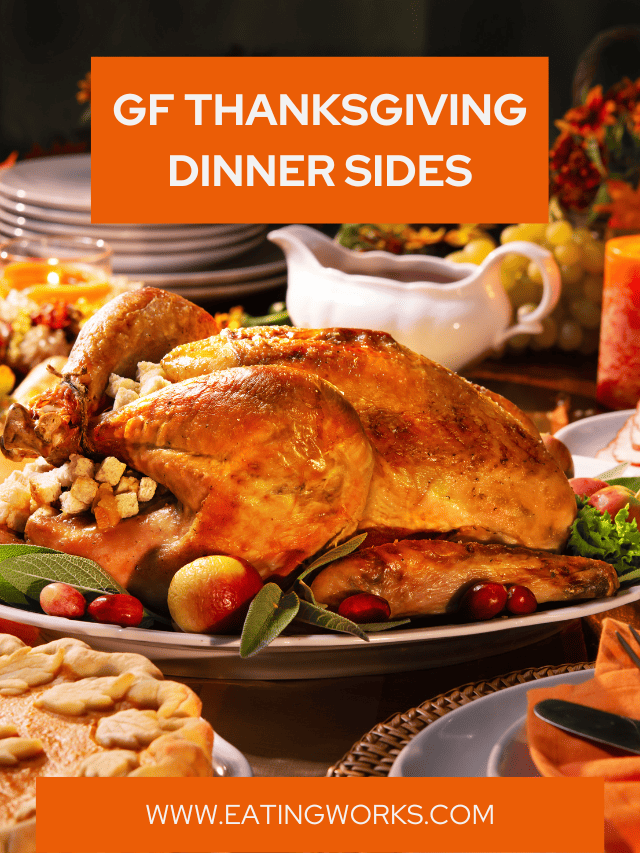 With more than 130 gluten free Christmas dinner sides to choose from, you'll have plenty to fill your Christmas holiday table.