Wondering what the best gluten free sides for Chicken Marsala are?
I've got you covered with this handy guide of the 37 best gluten free sides for this classic italian dish.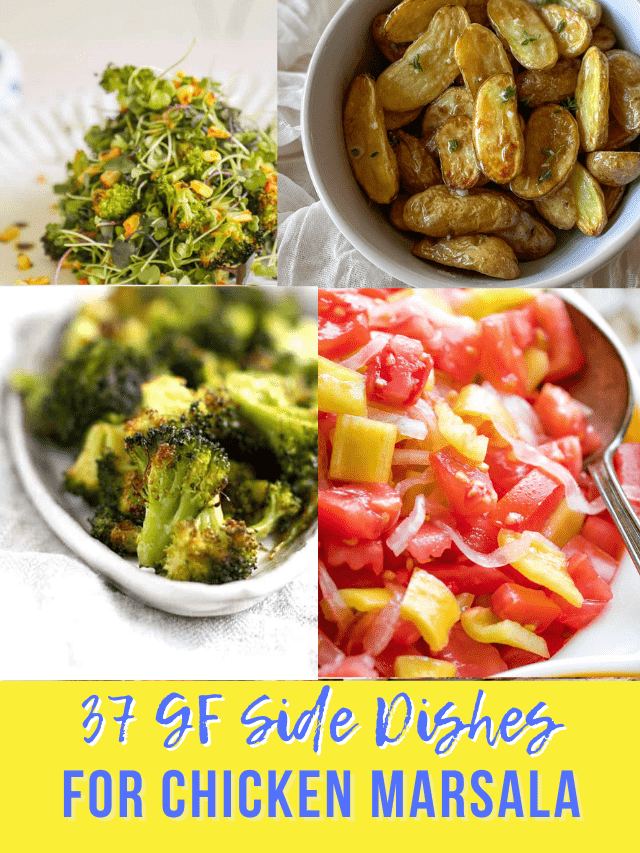 This post may contain affiliate links. As an Amazon Associate I earn from qualifying purchases at no cost to you. See my Affiliate Disclosure to read my policy and more about affiliate links.
What is Chicken Marsala?
Chicken Marsala is an Italian-style main course recipe for tender pan-fried chicken breasts in a sweet Marsala wine and mushroom flavorful sauce.
It's a super quick easy recipe and a great option to make for a weeknight dinner AND sophisticated enough for company.
What is the difference between Chicken Marsala and masala?
Chicken Marsala is the best-known classic dish using this marsala wine sauce, as well as tender chicken, shallots, mushrooms and butter.
Note that Marsala is capitalized, as is the city for which Marsala wine was named.
On the other hand masala is an Indian spice blend used in cooking. Masala usually consists of cloves, cinnamon, cardamom, cumin and coriander.
How healthy is Chicken Marsala?
Chicken Marsala is an incredibly healthy dish.
The chicken in this dish is not only low in saturated fats, but it is an excellent source of protein, vitamins and minerals.
Mushrooms, which are featured in the creamy sauce for this dish, are high in calcium and fiber as well.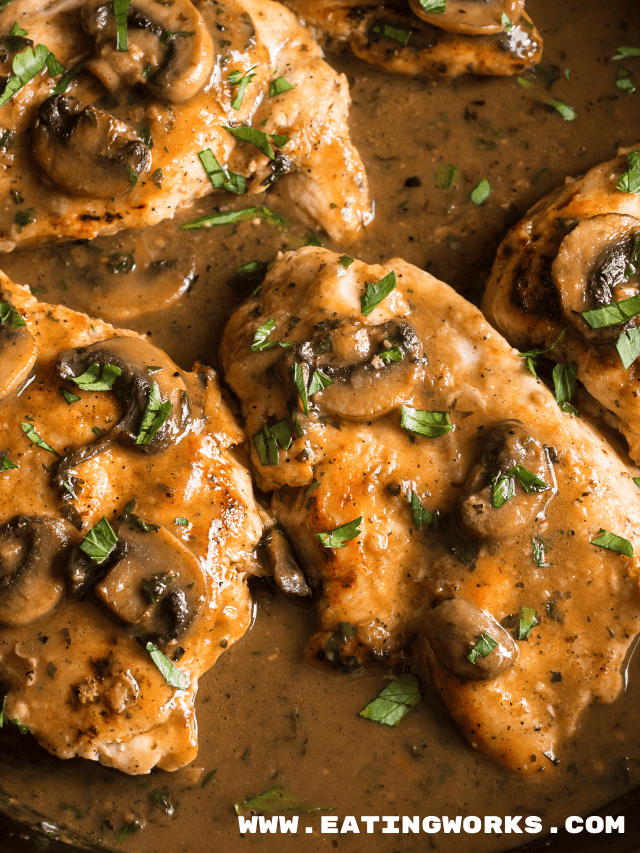 Is Chicken Marsala is gluten free?
Traditional Chicken Marsala is typically not gluten-free as it involves dredging chicken cutlets in flour before cooking.
The flour helps to thicken the sauce and create a crispy coating on the chicken.
Is Marsala sauce gluten free?
Traditional Marsala sauce used in Chicken Marsala is not gluten-free because it often contains wheat flour as a thickening agent.
What kind of pasta goes with Chicken Marsala?
Any long, flat pasta would be the best choice to make with Chicken Marsala. Examples of long flat pasta include linguine, fettuccine, tagliatelle, and pappardelle.
What is a good side to serve with Chicken Marsala?
Some examples of great dishes to serve with Chicken Marsala include:
Jasmine Rice.
Buttered Noodles.
Creamy Roasted Garlic Mashed Potatoes.
Parmesan Risotto.
Duck Fat Fried Potatoes.
Sauteed Green Beans.
Air Fryer Asparagus.
Sauteed Broccolini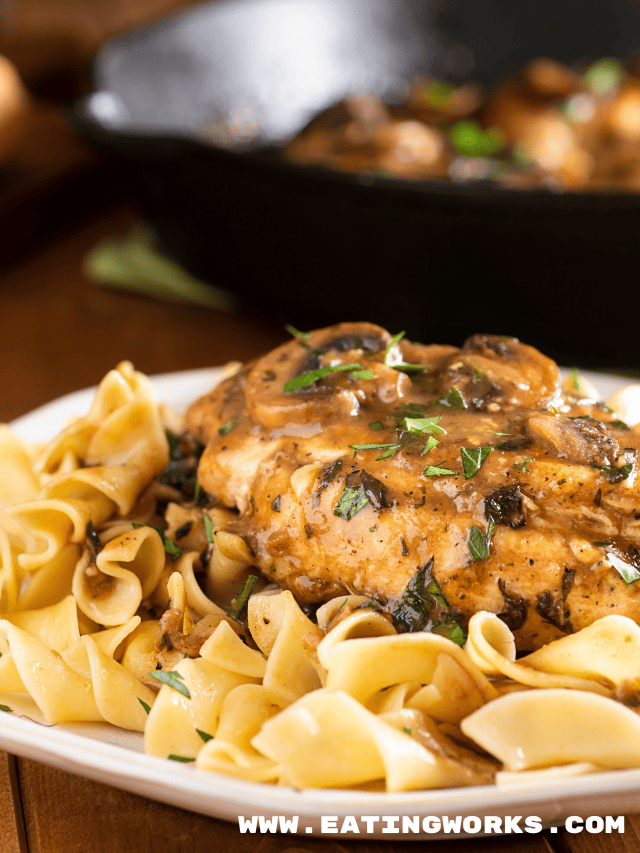 More examples of great side dishes to serve with Chicken Marsala can be found here.
Be sure to check out my what to serve with chicken marsala google web story!
Gluten Free Side Dishes Collection
Whether you want to balance out your slice with a veggie dish or salad, I've got 57 gluten free best side dishes recipes to serve with pizza.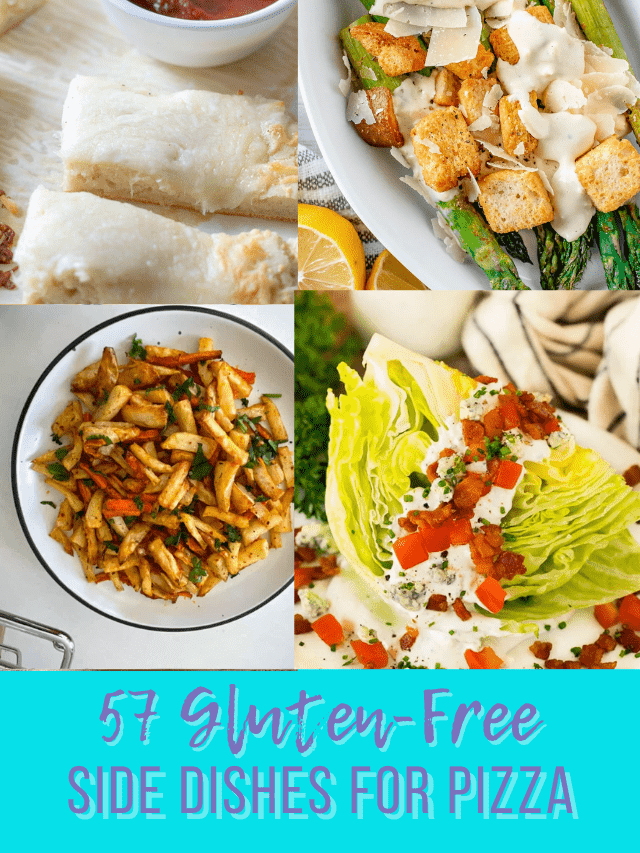 From salads to soups to everything in between, here's the ultimate list of the healthiest side dishes to serve with sandwiches!
Flipping some patties tonight? Make sure to save room on your plate for these gluten free sides for burgers.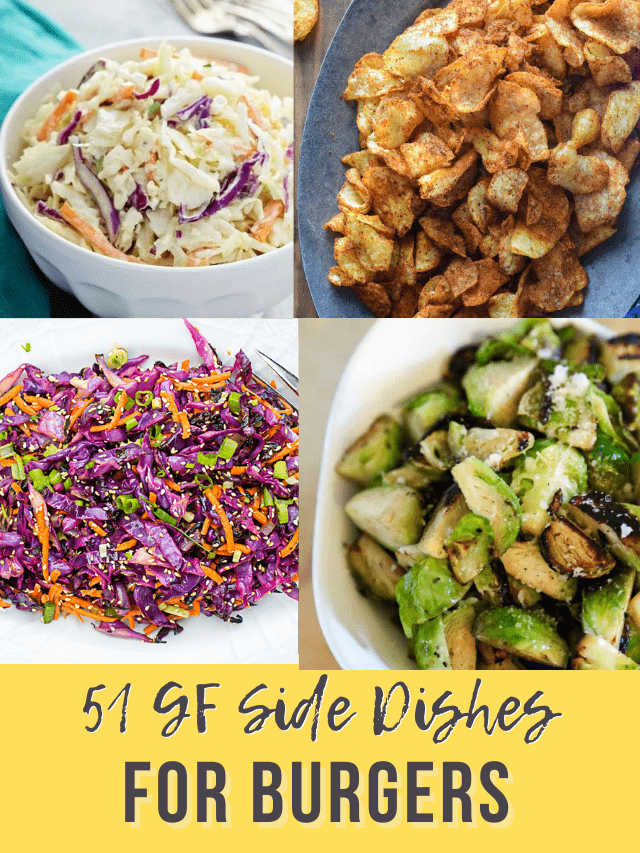 Transform your healthy shrimp tacos into a real tasty easy weeknight dinner by serving these 40 gluten free delicious sides.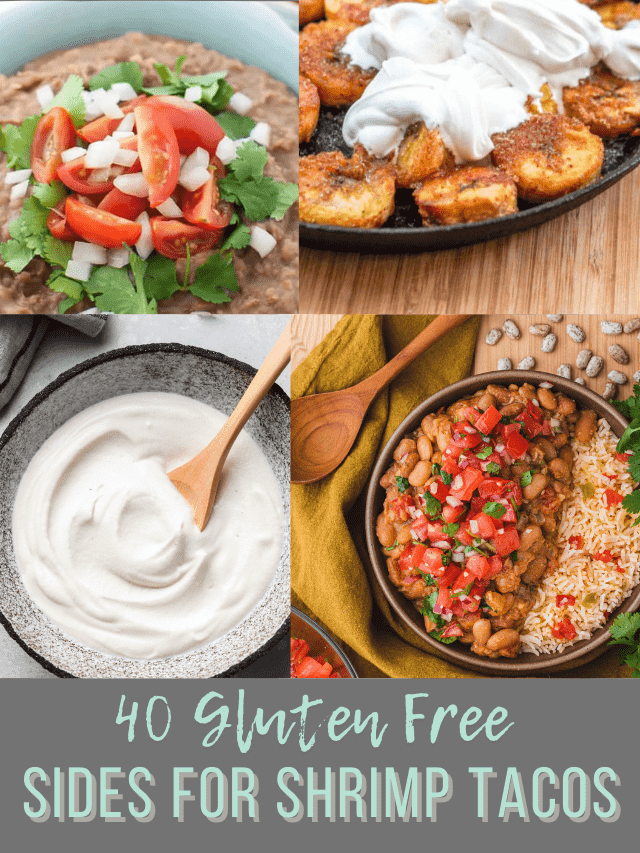 From simple salad sides to fresh veggies and even some pasta dishes, I put together the gluten free perfect side dish list that'll make your salmon main course shine like the star that it is.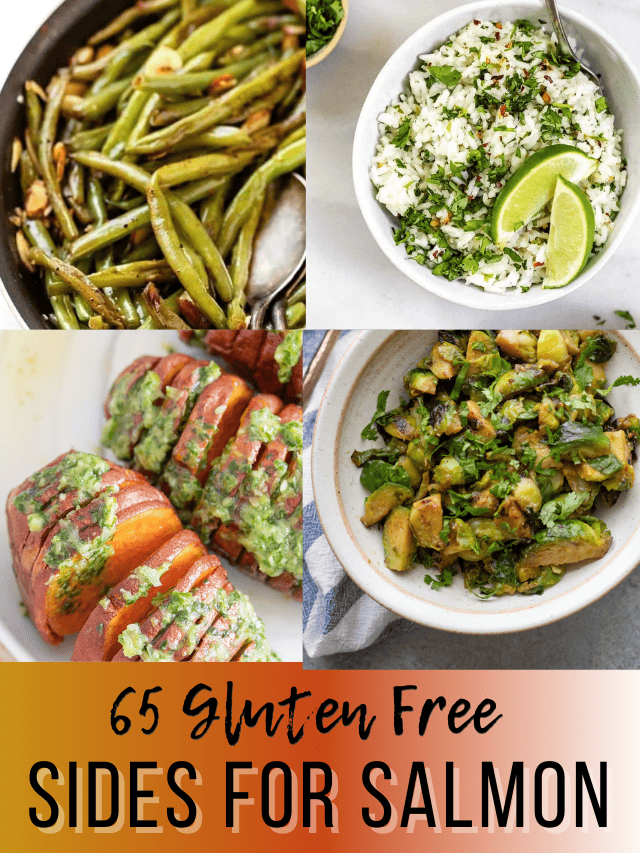 Holiday Gluten Free Side Dishes Collection
Browse through 50 of the most popular and best gluten free Easter side dishes.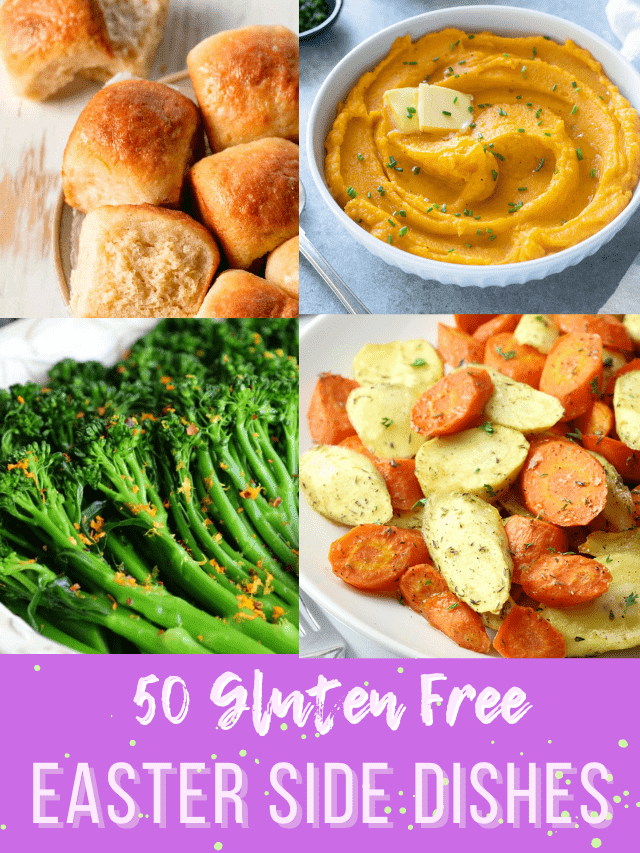 These gluten free 4th of July side dishes are so good you'll want to make them all summer long.
25 of the best gluten free Rosh Hashanah side dishes!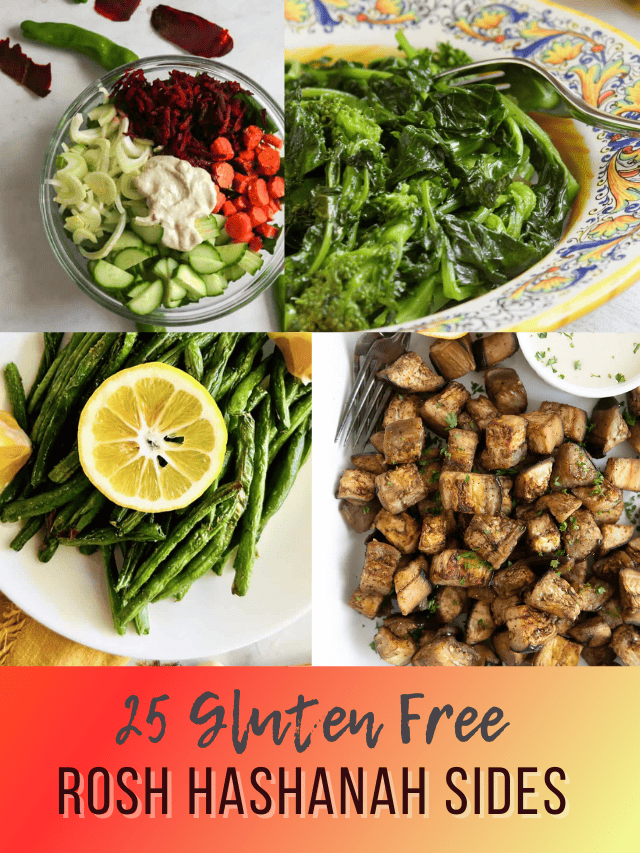 75 best Thanksgiving dinner sides that are all gluten free!
With more than 130 gluten free Christmas dinner sides to choose from, you'll have plenty to fill your Christmas holiday table.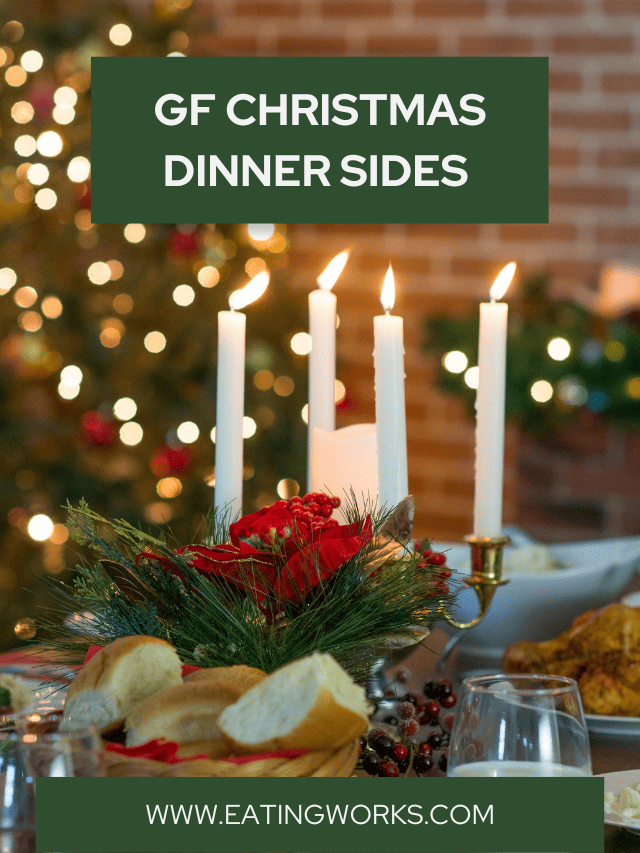 Best gluten free sides for Chicken Marsala!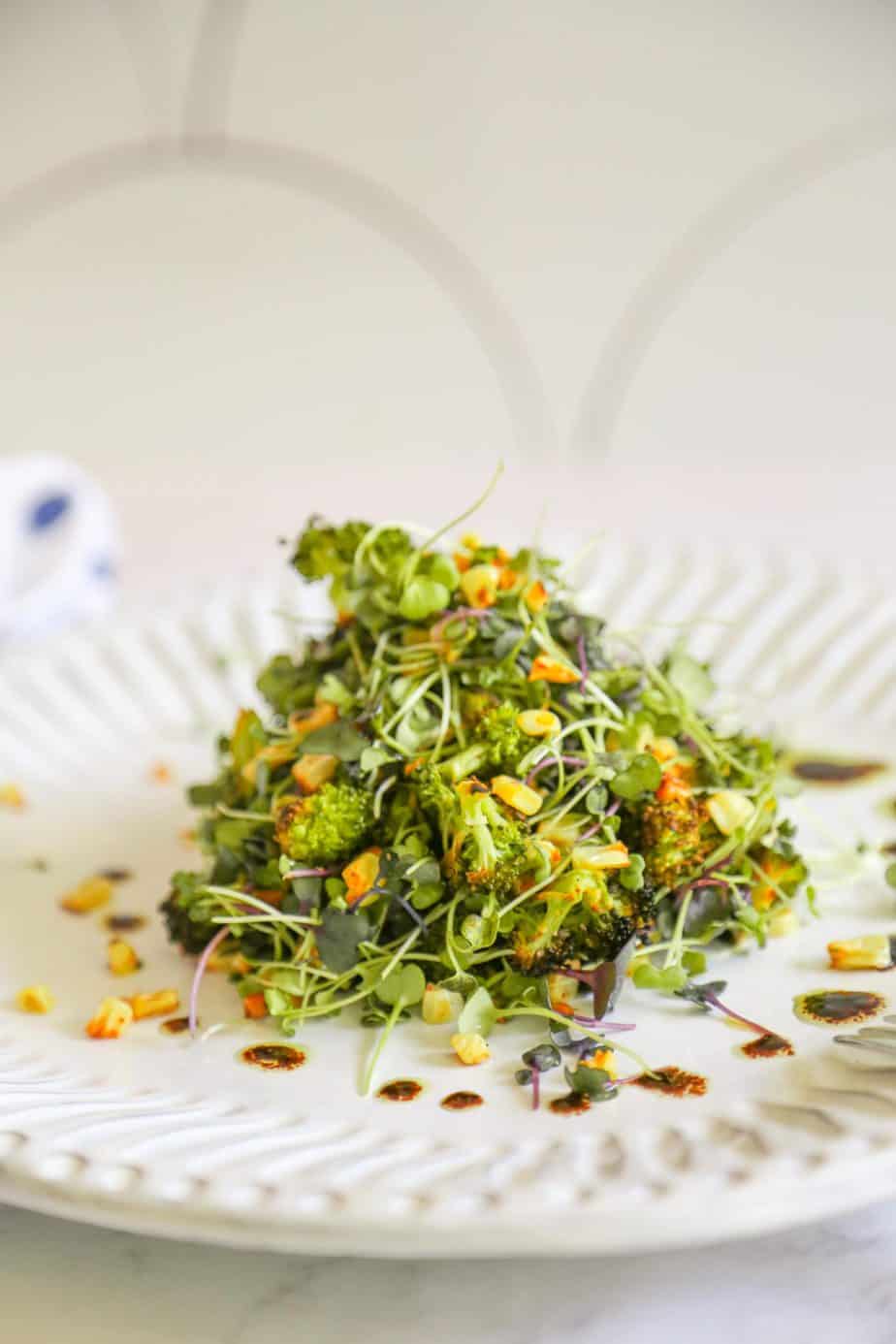 This roasted broccoli salad is elegant and tasty.
A gluten free perfect side dish to serve with Chicken Marsala.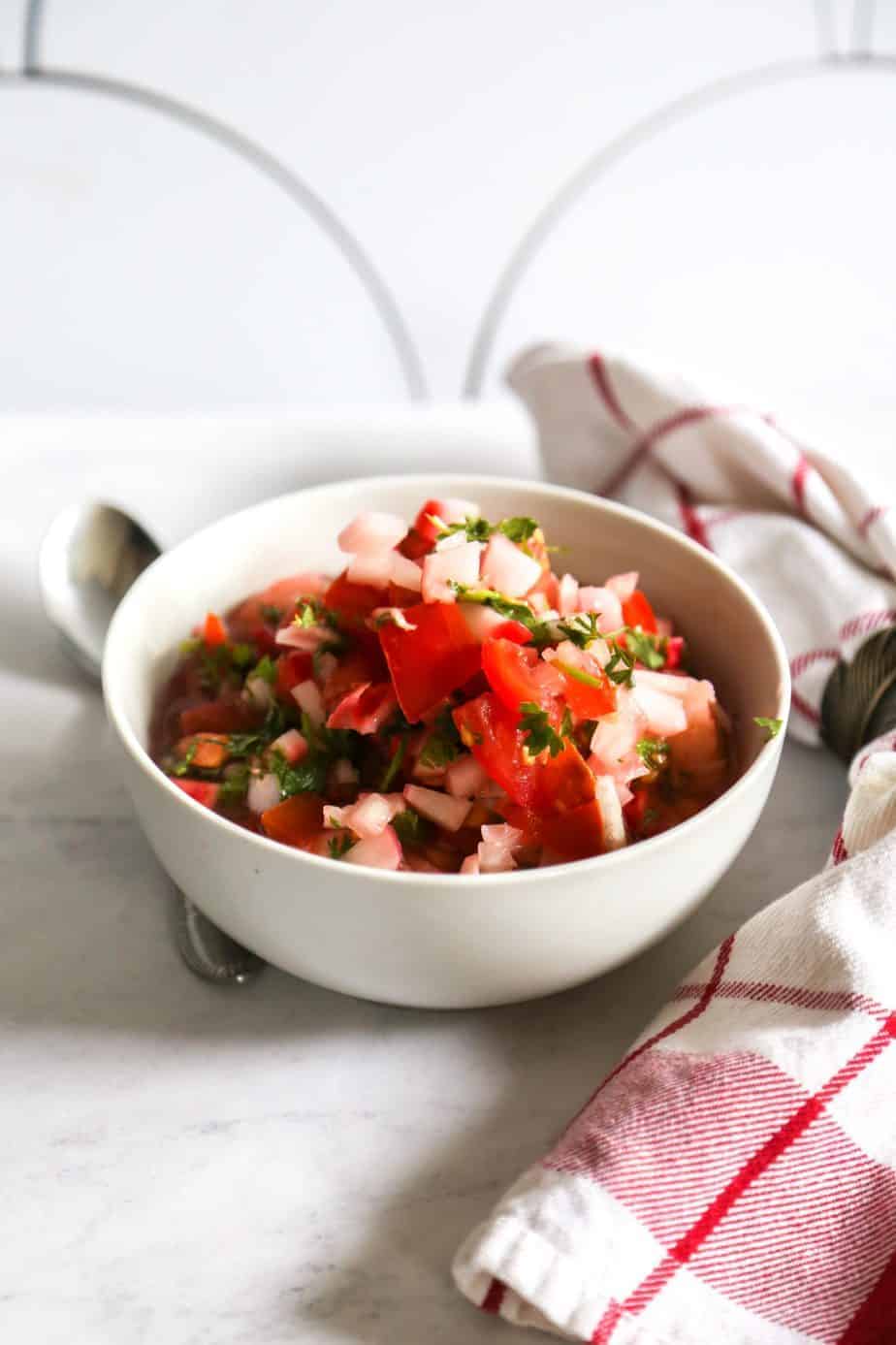 Why should omnivores have all the fun?
Ceviche is typically made with seafood. This vegan version is just as tasty without the fish!
Bright and acidic this soup is a gluten free great side dish to make with your Chicken Marsala meal.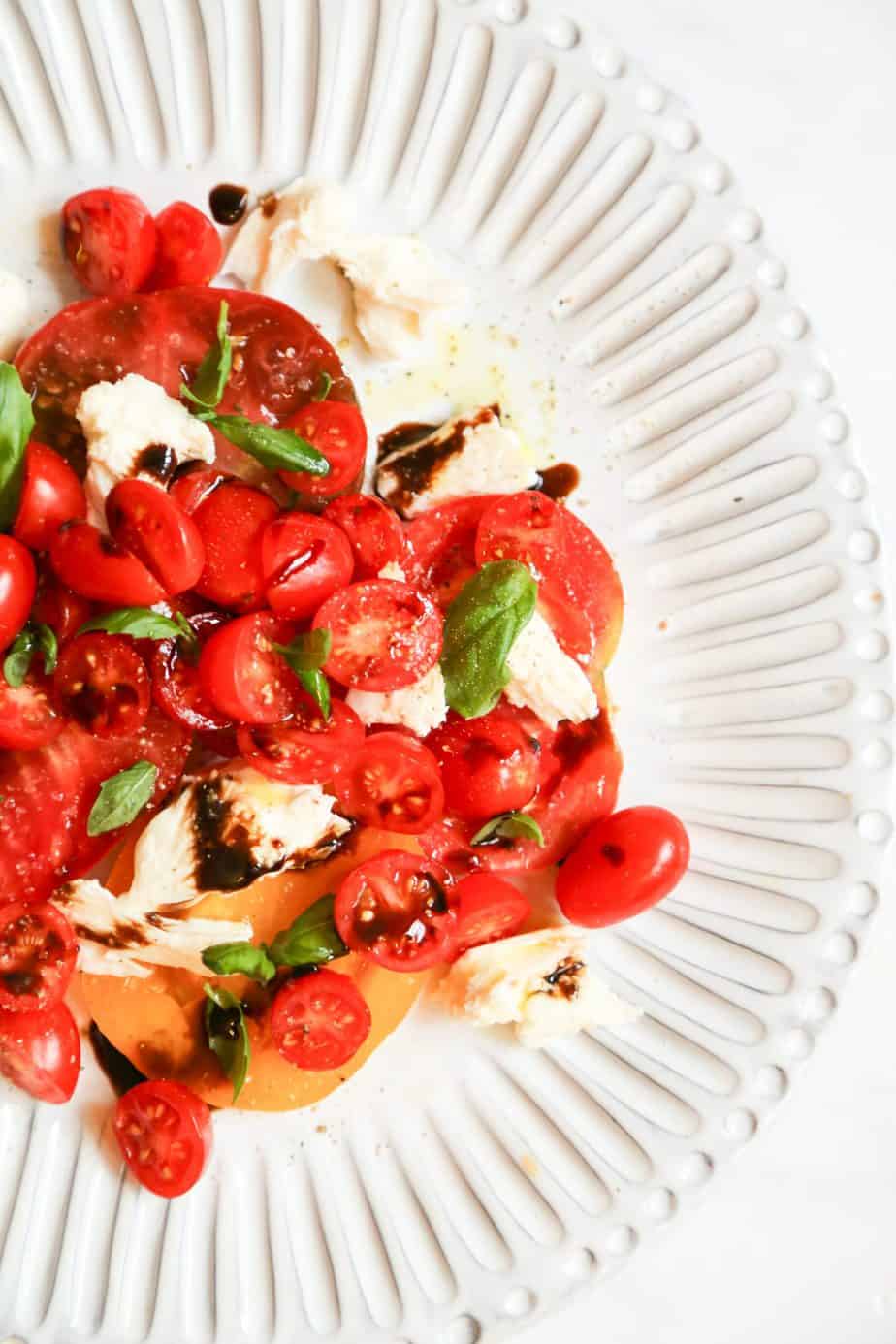 This naturally low carb salad is a gluten free simple side dish to make and keto friendly, great to pair with Chicken Marsala!
This golden Mediterranean Rice Pilaf is the prefect gluten free easy side dish for Chicken Marsala. Makes 3 cups cooked rice.
This Instant Pot Garlic Mashed Potatoes recipe is so creamy, and packed with flavors!
It is super easy to make, gluten free and the perfect match for Chicken Marsala. The best is that you can make this side dish in under 30 minutes in the Instant Pot.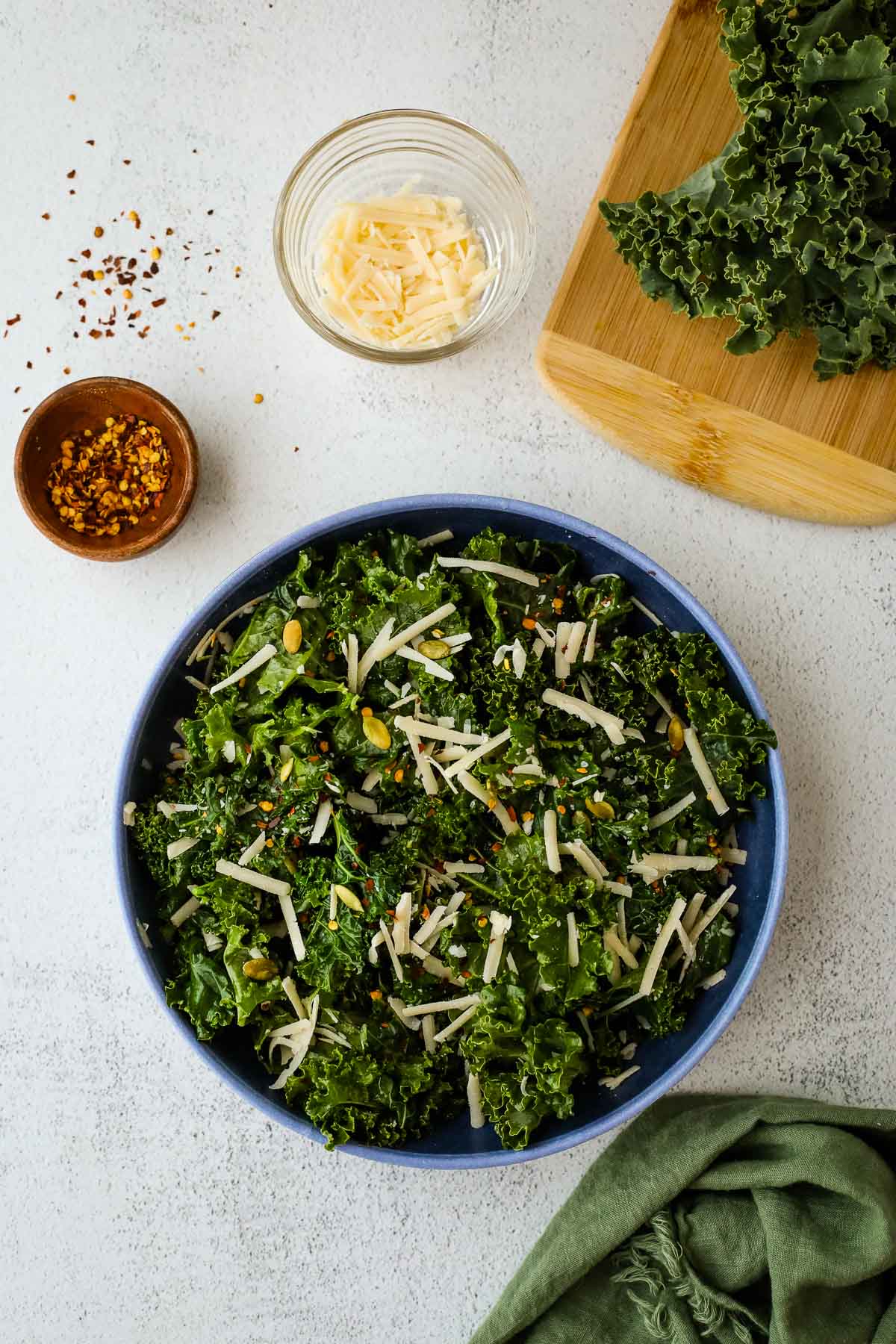 Warm kale salad is a delicious way to eat your greens!
It's a simple gluten free recipe recipe with salty Parmesan cheese and spicy red pepper flakes, and it's a perfect side dish for any Chicken Marsala meal.
This is the basic gluten free recipe: scalloped potatoes, the perfect side dish to almost any Chicken Marsala recipe.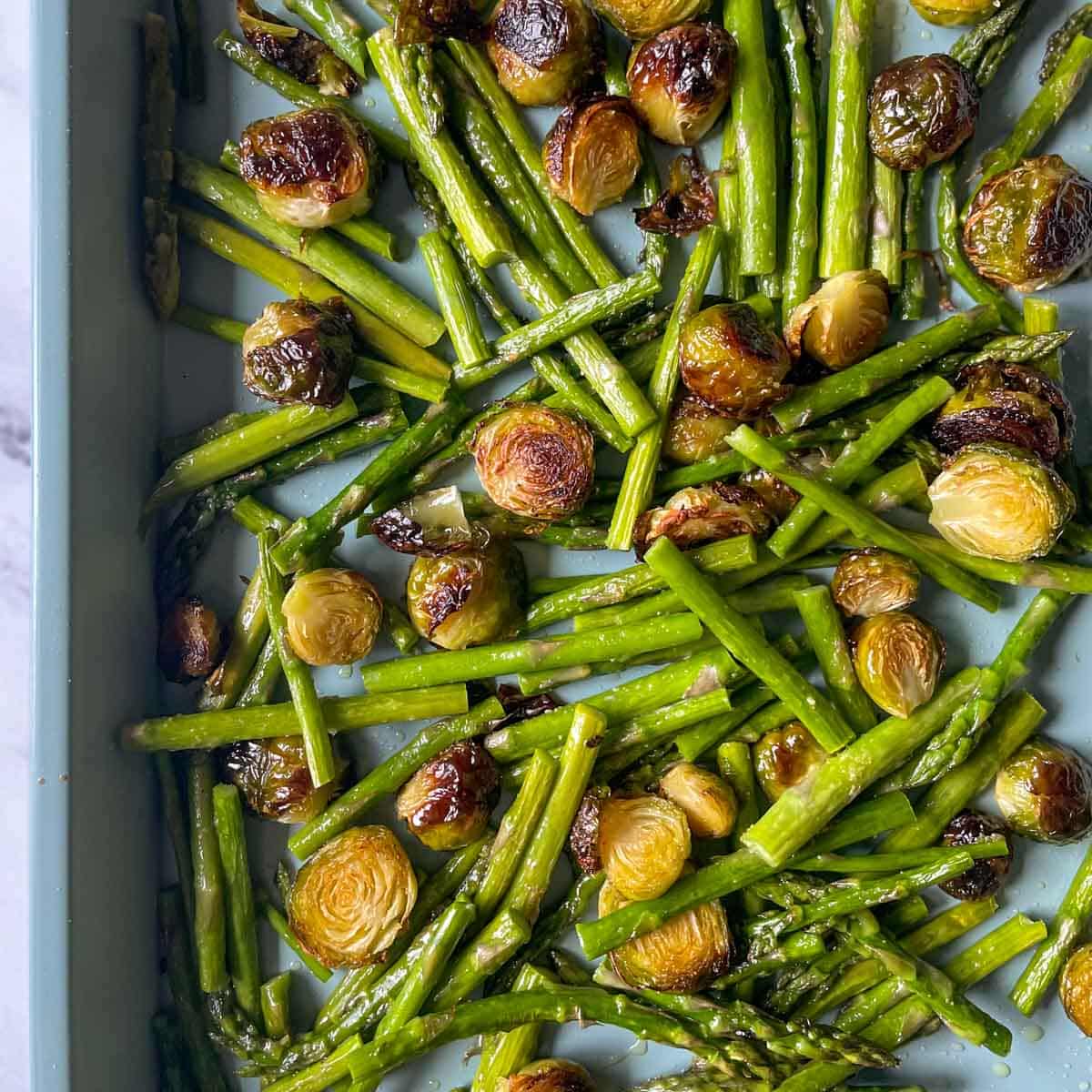 This simple Roasted Brussels Sprouts and Asparagus recipe is a healthy, gluten free delicious side dish that's deeply browned, lightly sweet, and tender with a crispy exterior.
These savory roasted veggies are a great healthy side for Chicken Marsala!
This simple and flavorful cucumber and tomato salad is light, refreshing and takes just minutes to make with only a few ingredients.
A great summer side salad or gluten free vegetable side dish to serve along side Chicken marsala!
Mashed fava beans with wild chicory is a classic side dish.
This gluten free side dish recipe is poor in ingredients but such rich in taste that will amaze you! One of the best sides for Chicken Marsala.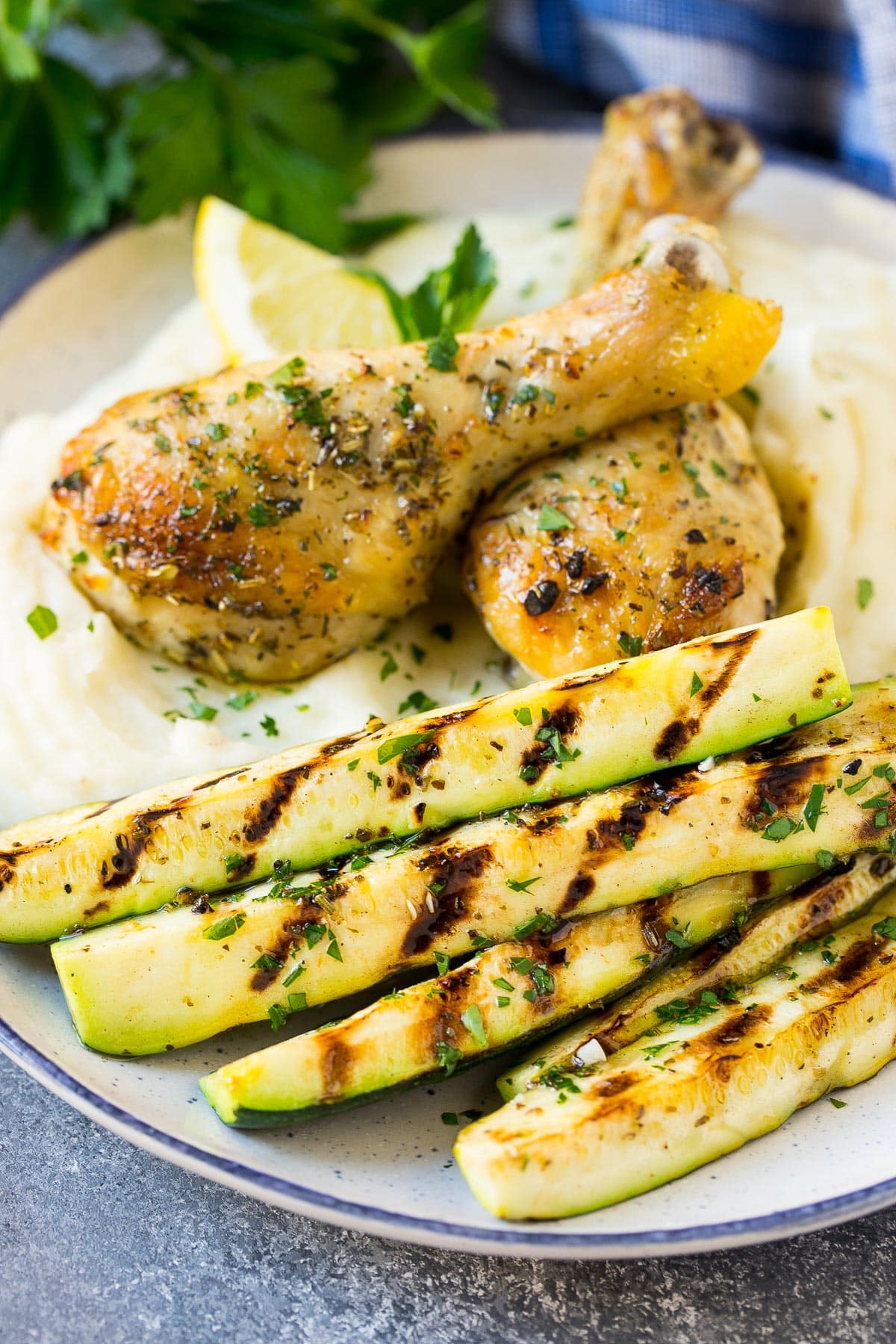 This grilled zucchini is bathed in a flavorful garlic and herb marinade, then cooked to perfection on the grill.
A gluten free easy side dish that's quick to make and nice contrast if you are serving Chicken Marsala as your main dish.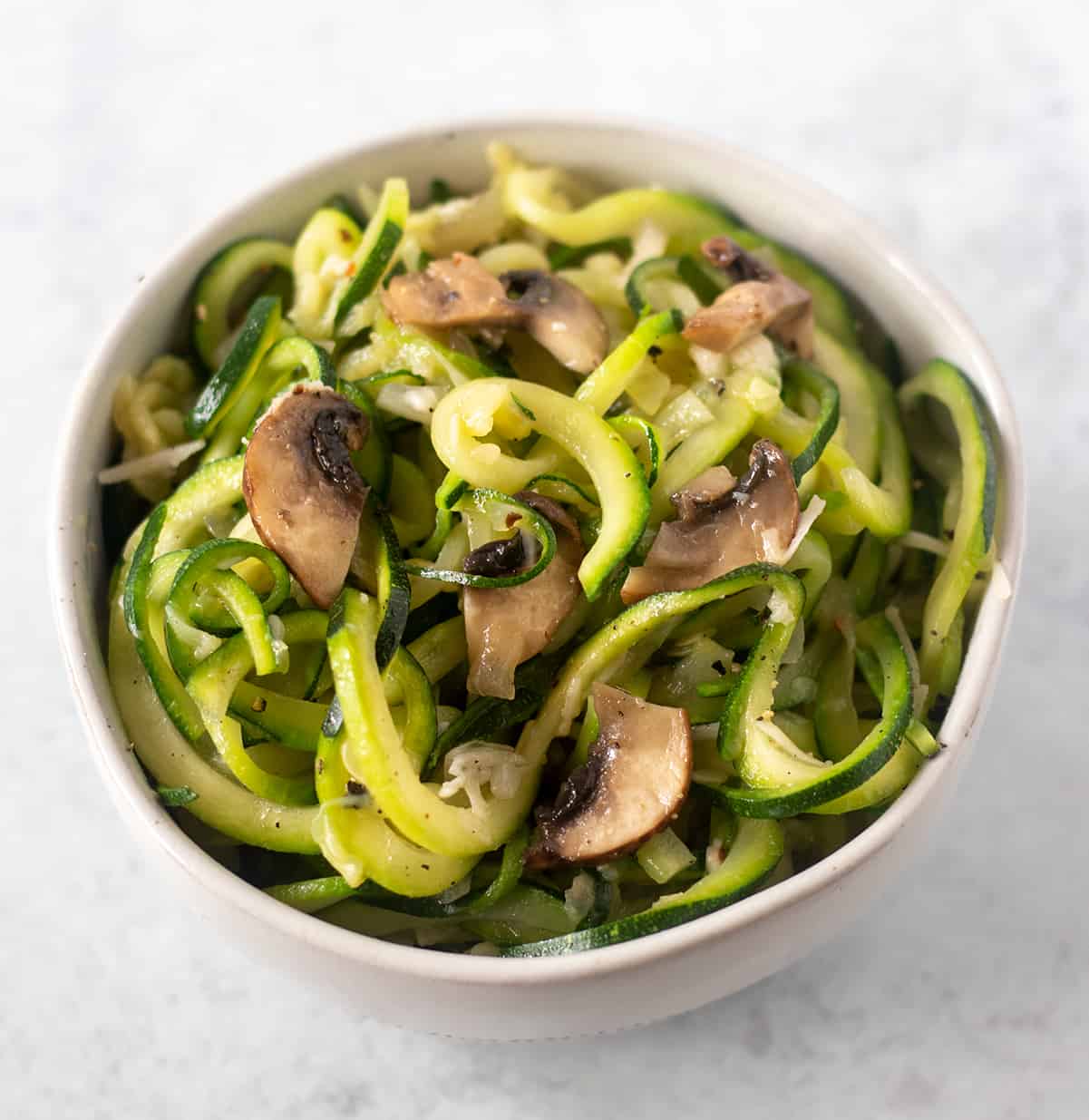 This Zucchini Noodles recipe comes together without much time with only a handful of fresh ingredients. A healthy delicious side dish perfect for Chicken Marsala. Gluten-free, Healthy, Easy.
These mashed sweet potatoes are simple and kid friendly. This extremely easy gluten free side dish recipe uses coconut milk and turmeric (the world famous anti-inflammatory spice).
It is so delicious and a great side dish if you are making Chicken Marsala!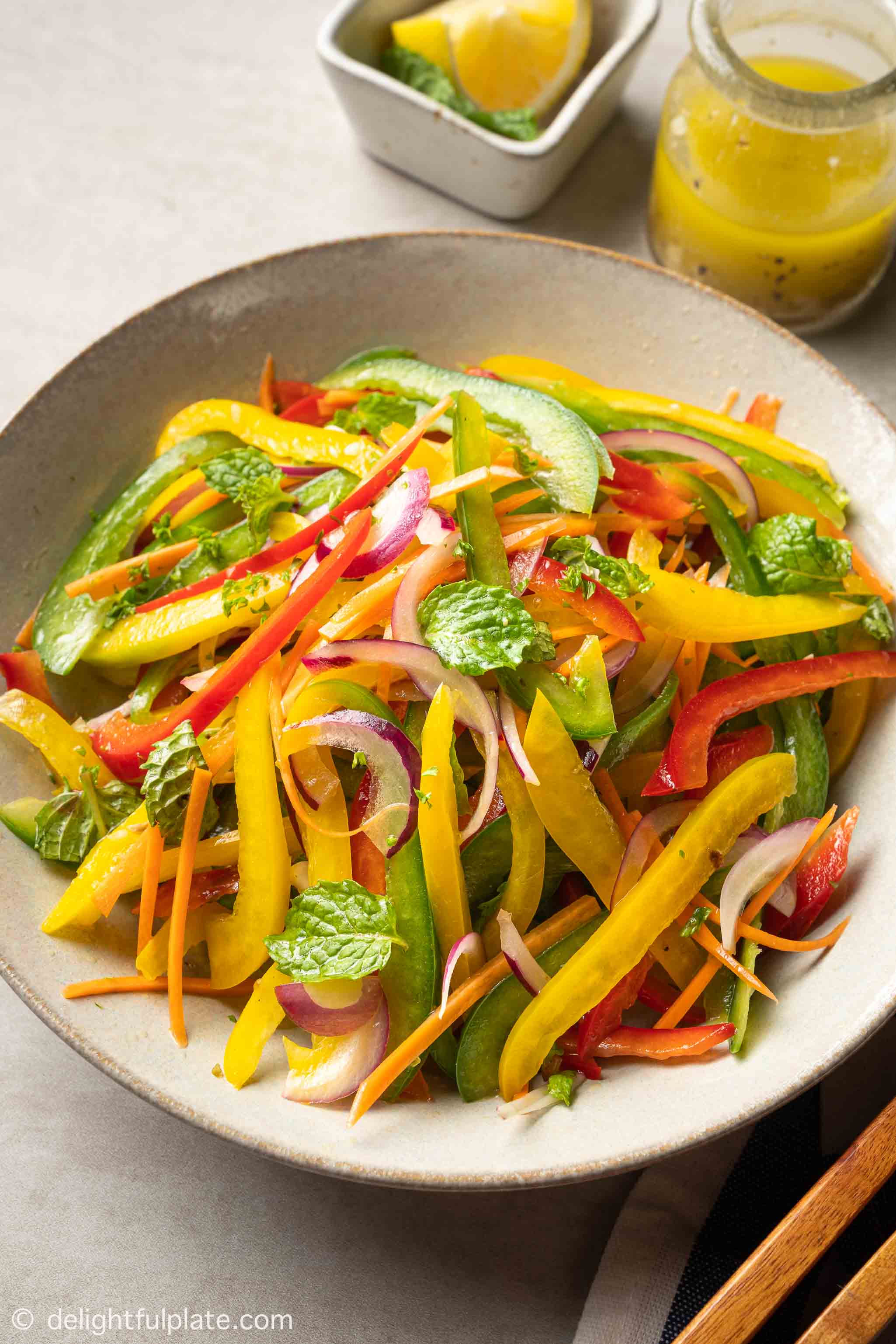 This colorful Bell Pepper Salad is super quick and easy to put together.
It is a great gluten free healthy side to make with your Chicken Marsala meal!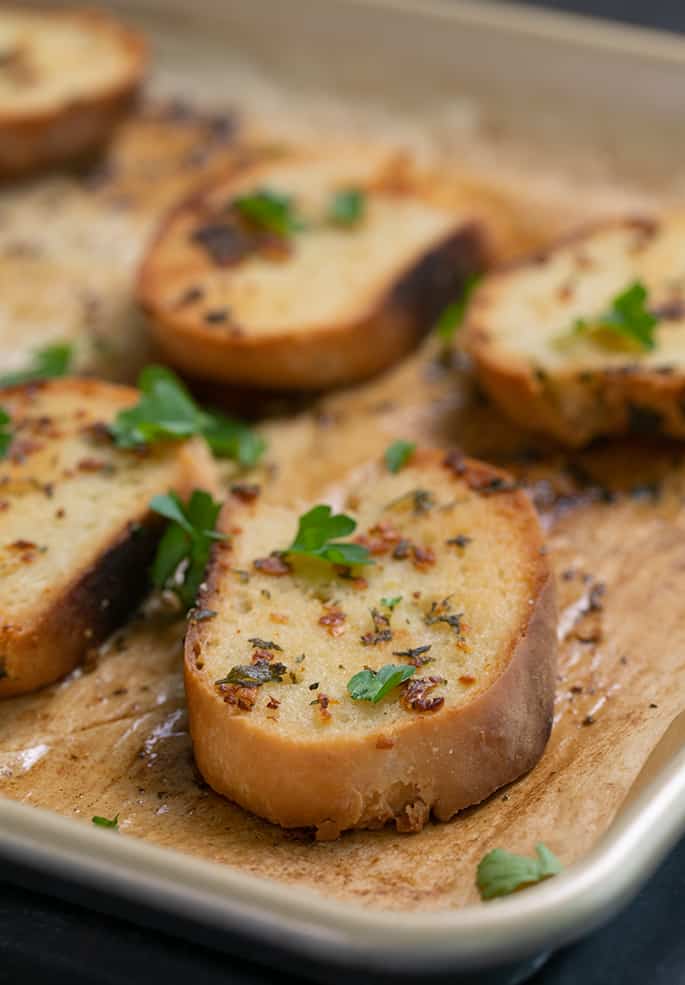 The best gluten free garlic bread, filled with garlic butter flavor, crispy all over and tender inside, is made with fresh gf baguettes, sliced, soaked, and then baked to perfection.
A delicious side dish to serve with Chicken Marsala!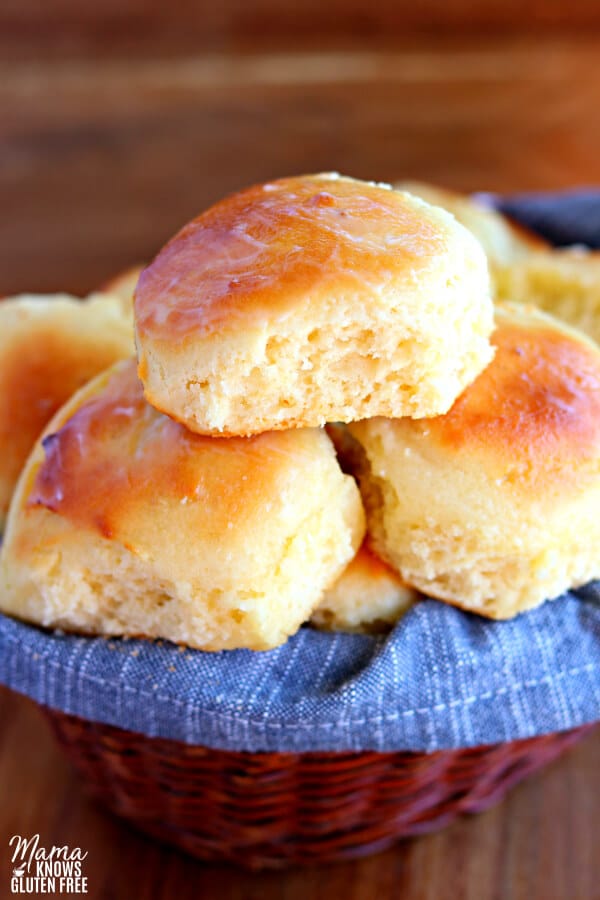 Easy Gluten-Free Dinner Bread Rolls that are perfect to serve with a Chicken Marsala creamy dish.
The recipe also has a dairy-free option.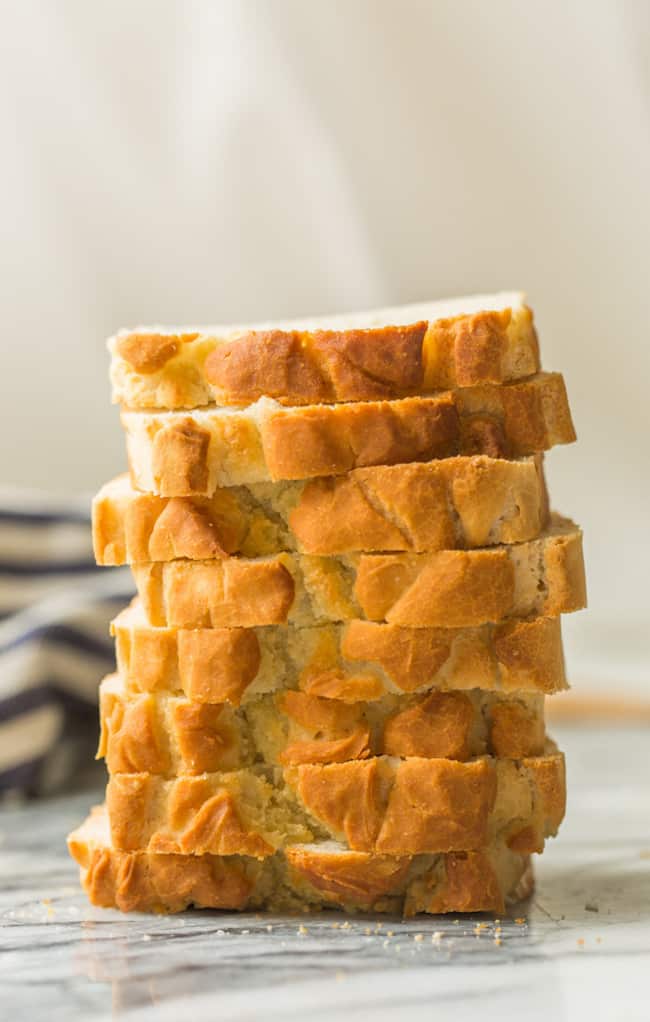 Learn how to make this soft and chewy gluten free bread! It's easy to make without too many key ingredients and too many complicated steps.
This is a great option to serve as a gluten free side dish with chicken marsala!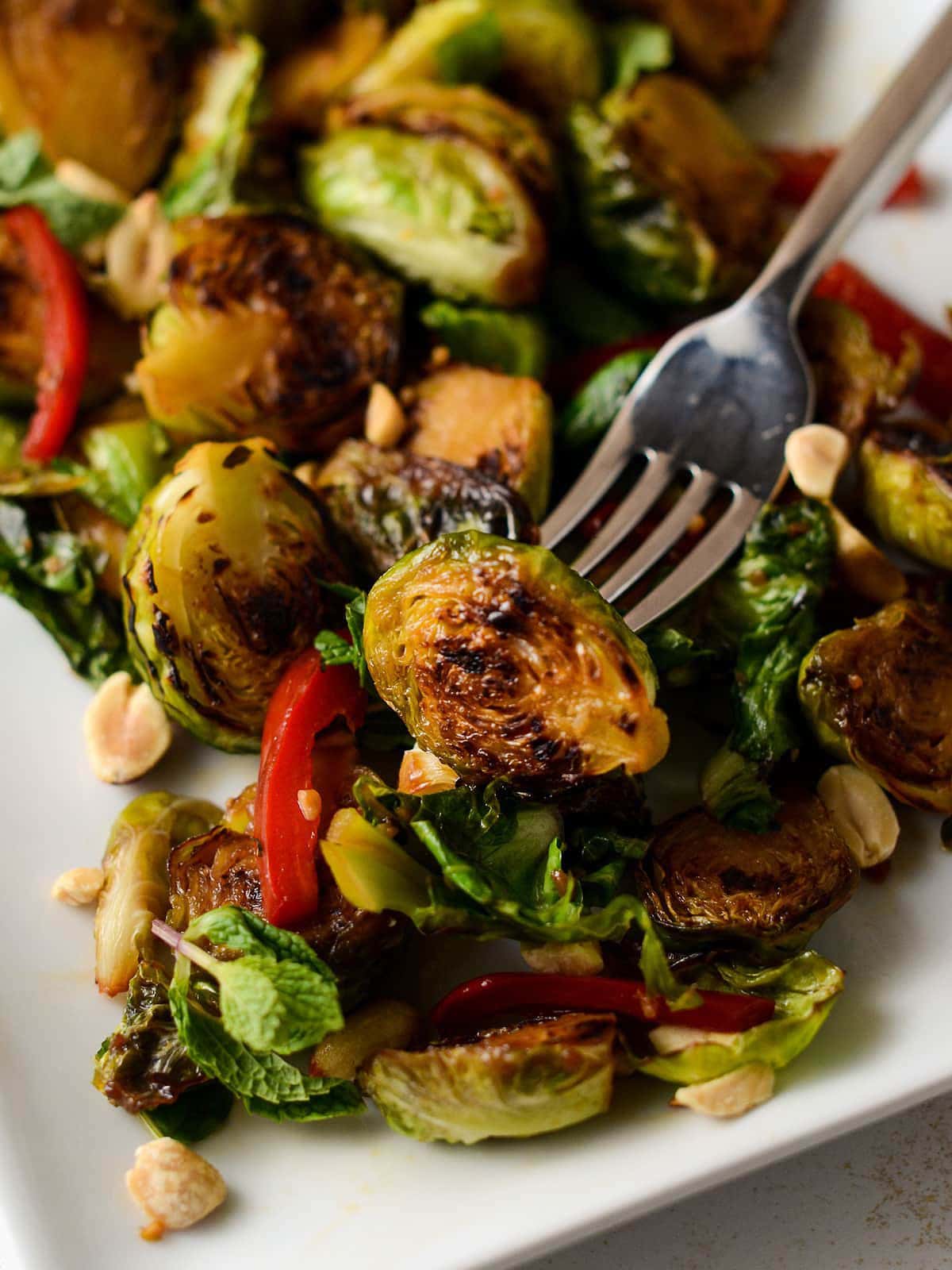 These crispy thai brussel sprouts are a mouthwatering gluten free side dish with Asian flavors of soy sauce, coconut sugar, spicy peppers, fresh mint, and citrusy lime juice.
It's a perfect side dish to make if you are having Chicken Marsala for dinner.