36 Delicious Vegan Eggplant Recipes
Are you looking for vegan inspiration for cooking with eggplants? You've come to the right place!
I've listed 36 of the best vegan eggplant (aubergine) recipes from all over the internet.
These delicious recipes will help you cook eggplant vegan dishes, side dishes, and snack dishes with loads of flavor.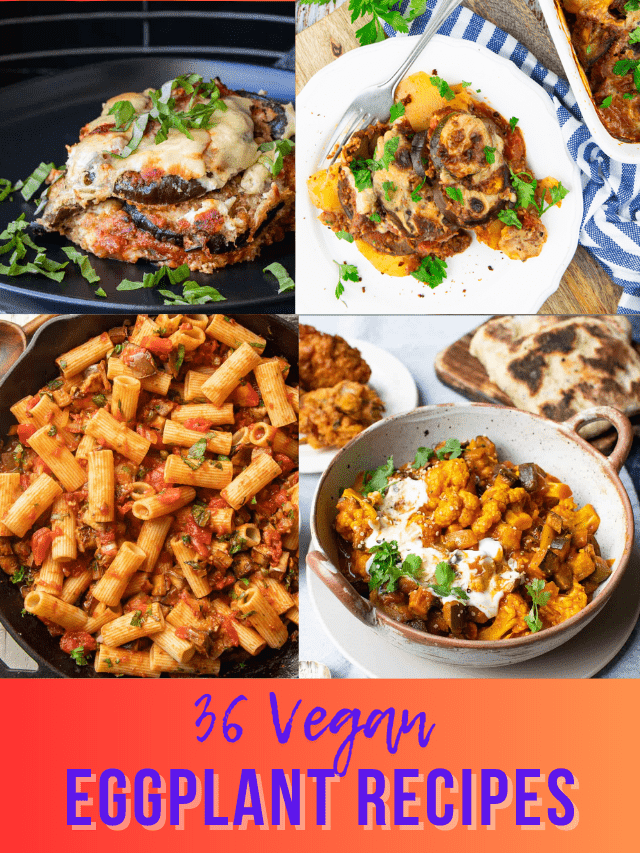 This post may contain affiliate links. As an Amazon Associate I earn from qualifying purchases at no cost to you. See my Affiliate Disclosure to read my policy and more about affiliate links.
Table of Contents
List of Vegan Eggplant Recipes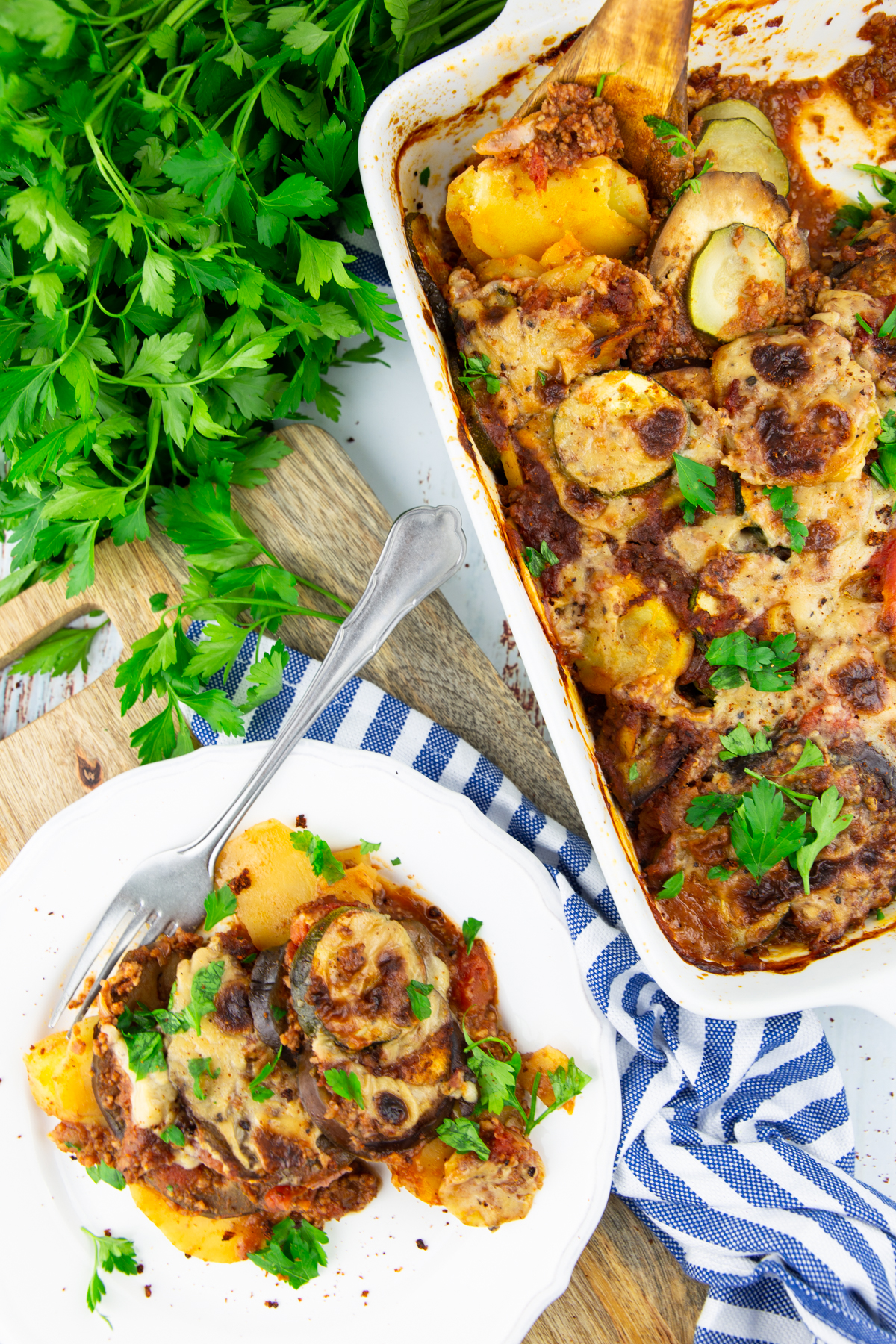 This Greek vegan moussaka is packed with flavor, and incredibly delicious!
It's a casserole made with layers of roasted potatoes, eggplant slices, zucchini, and vegan Bolognese sauce. Topped with a vegan béchamel, this is the perfect weeknight main dish.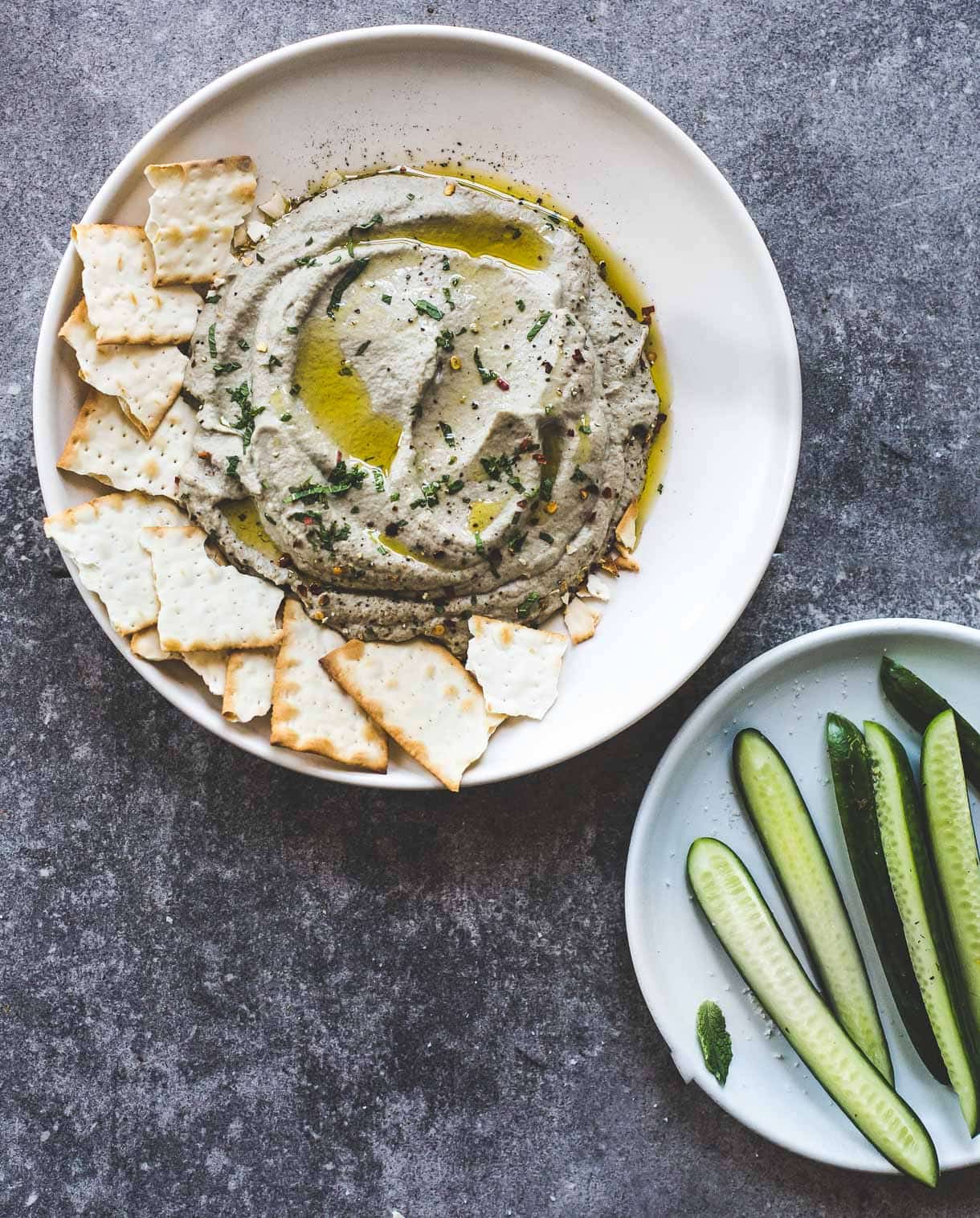 Roasted eggplant becomes a creamy vegan delicious dip (also known as baba ganoush) when blended with tahini, lime juice, and spices.
Serve with crackers, vegetables, or as a sandwich spread!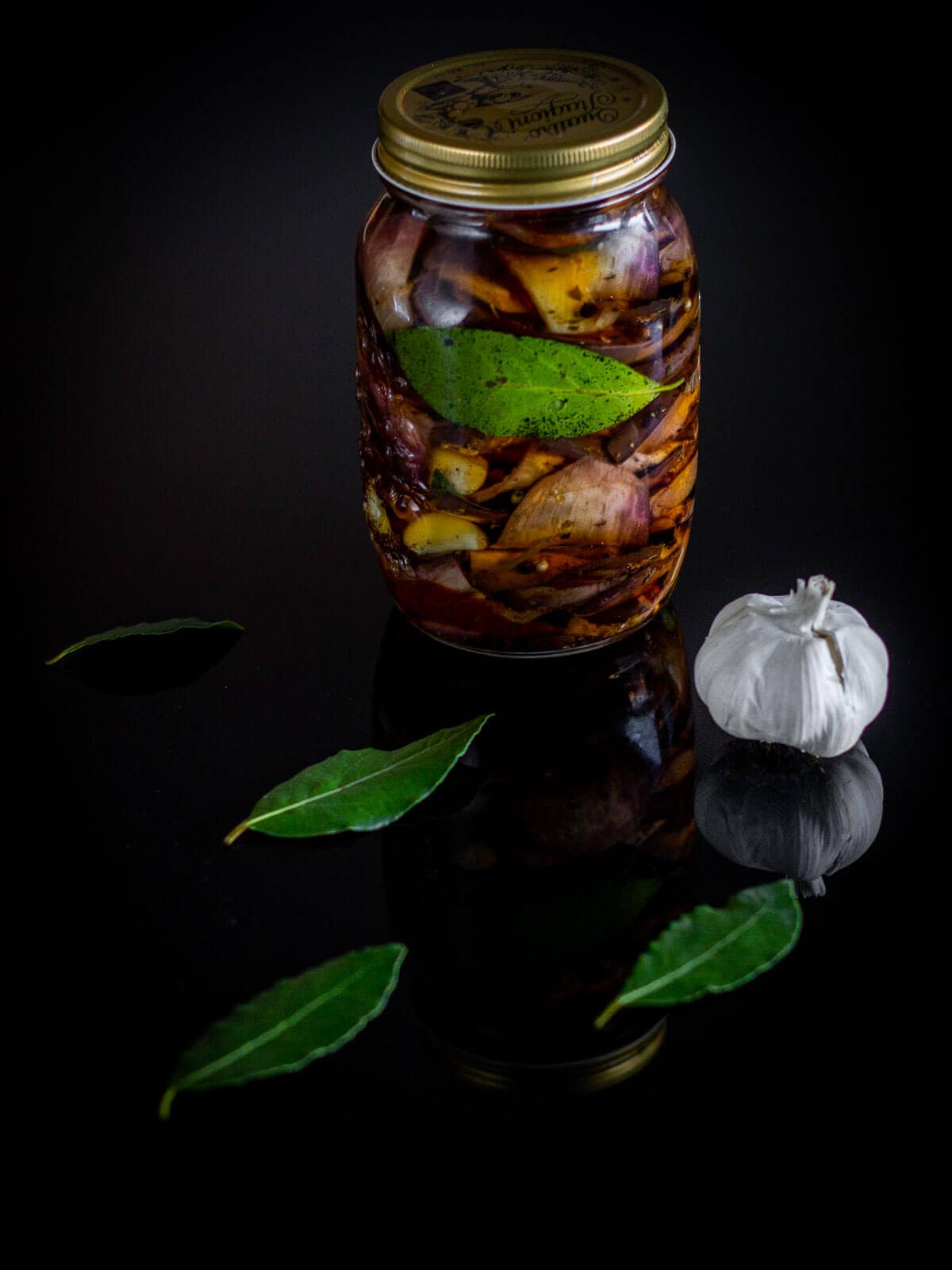 A delicious and warming vegan curry made with eggplant, lentils, tomatoes, onions, & jalapeno.
This amazing aubergine curry is comforting & healthy too!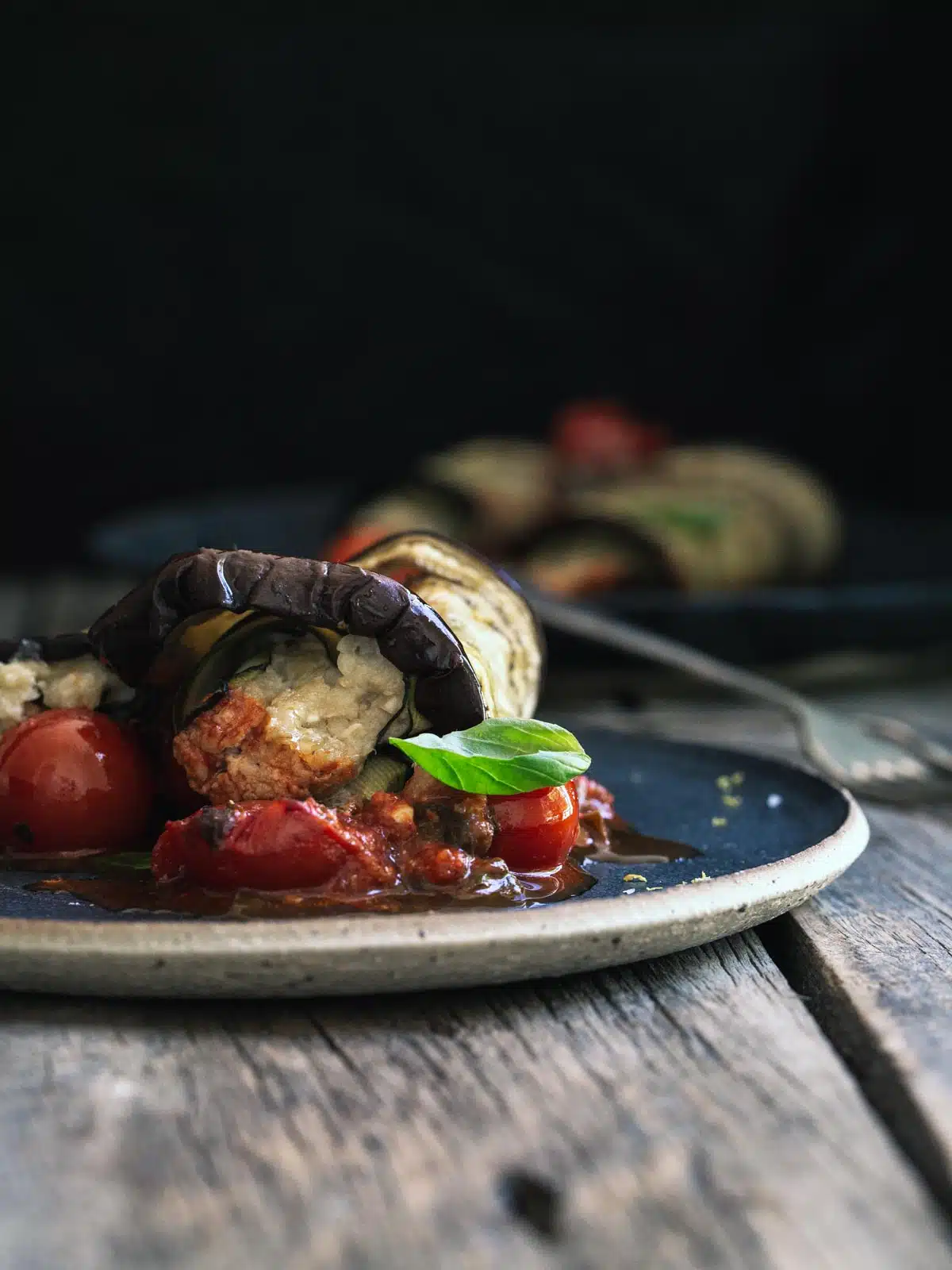 This vegan eggplant involtini combines cashew ricotta rolled in zucchini ribbons and oven-roasted eggplant.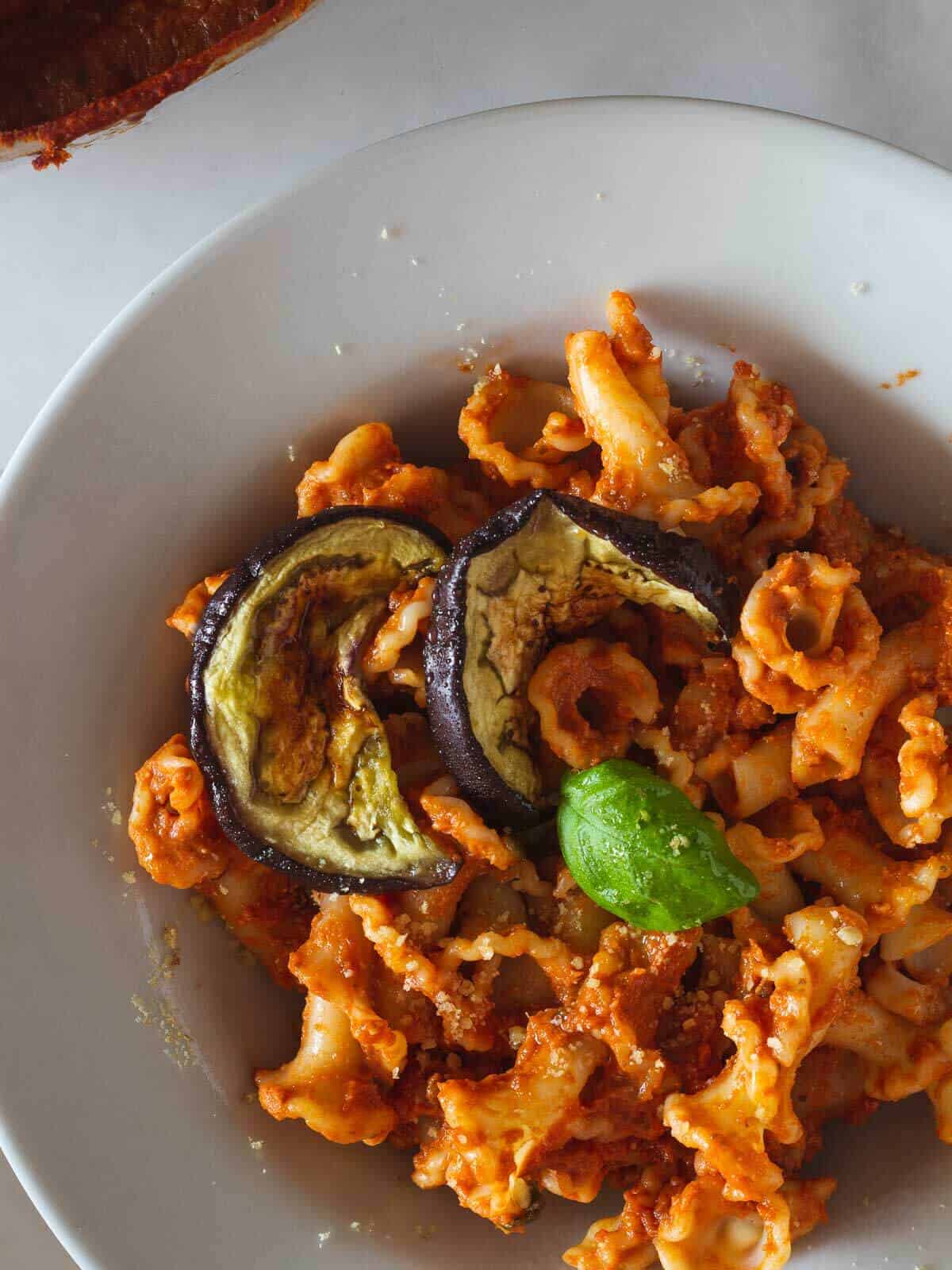 Looking for a delicious and easy vegan meal?
This Eggplant Pasta with Ricotta Tomato Sauce is the perfect solution!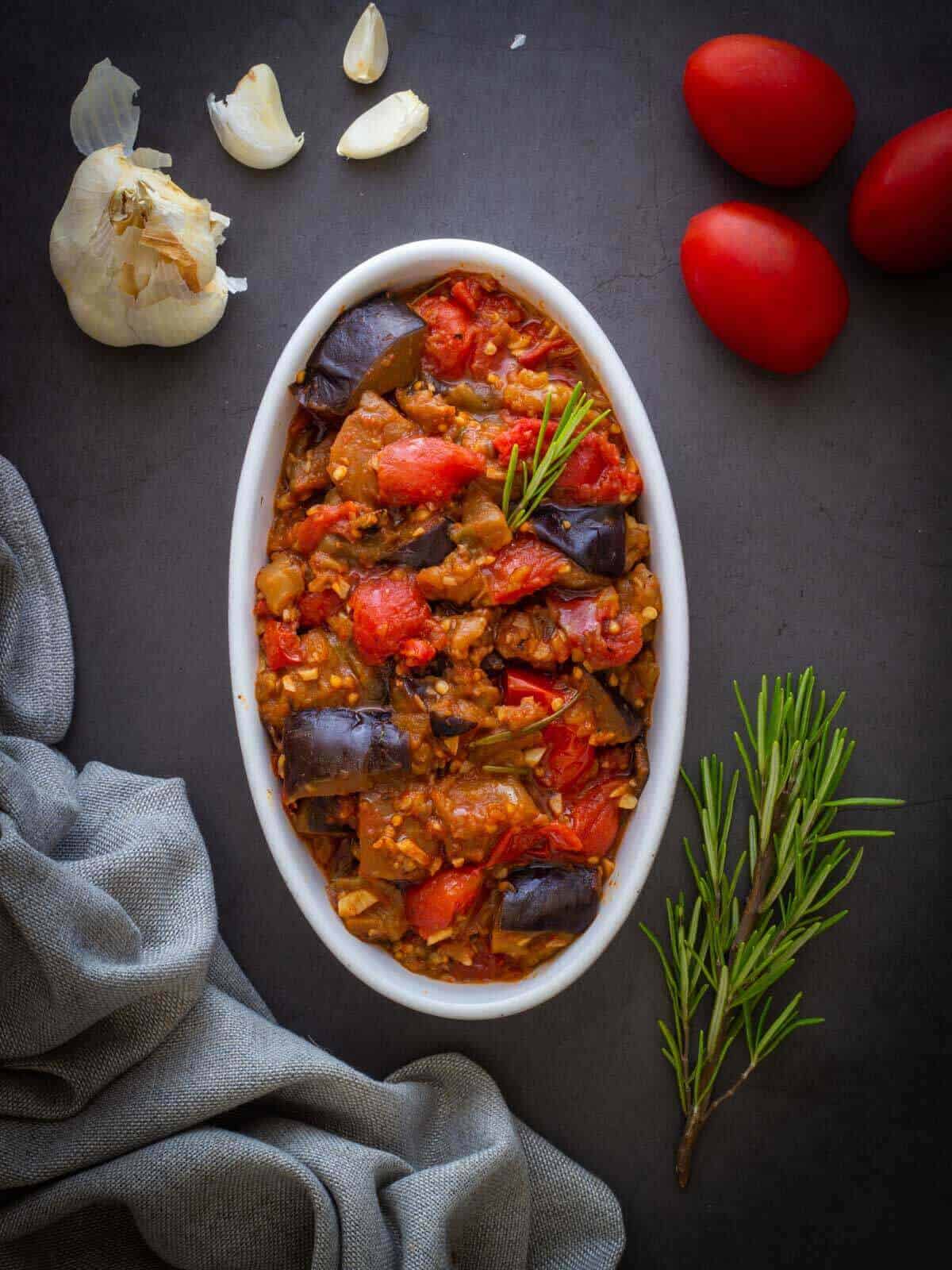 Topped with onions and peppers, Grilled Eggplant Sandwiches will become a summertime favorite the whole family will love.
They're a super easy recipe, and they make a perfect vegan lunch or diner.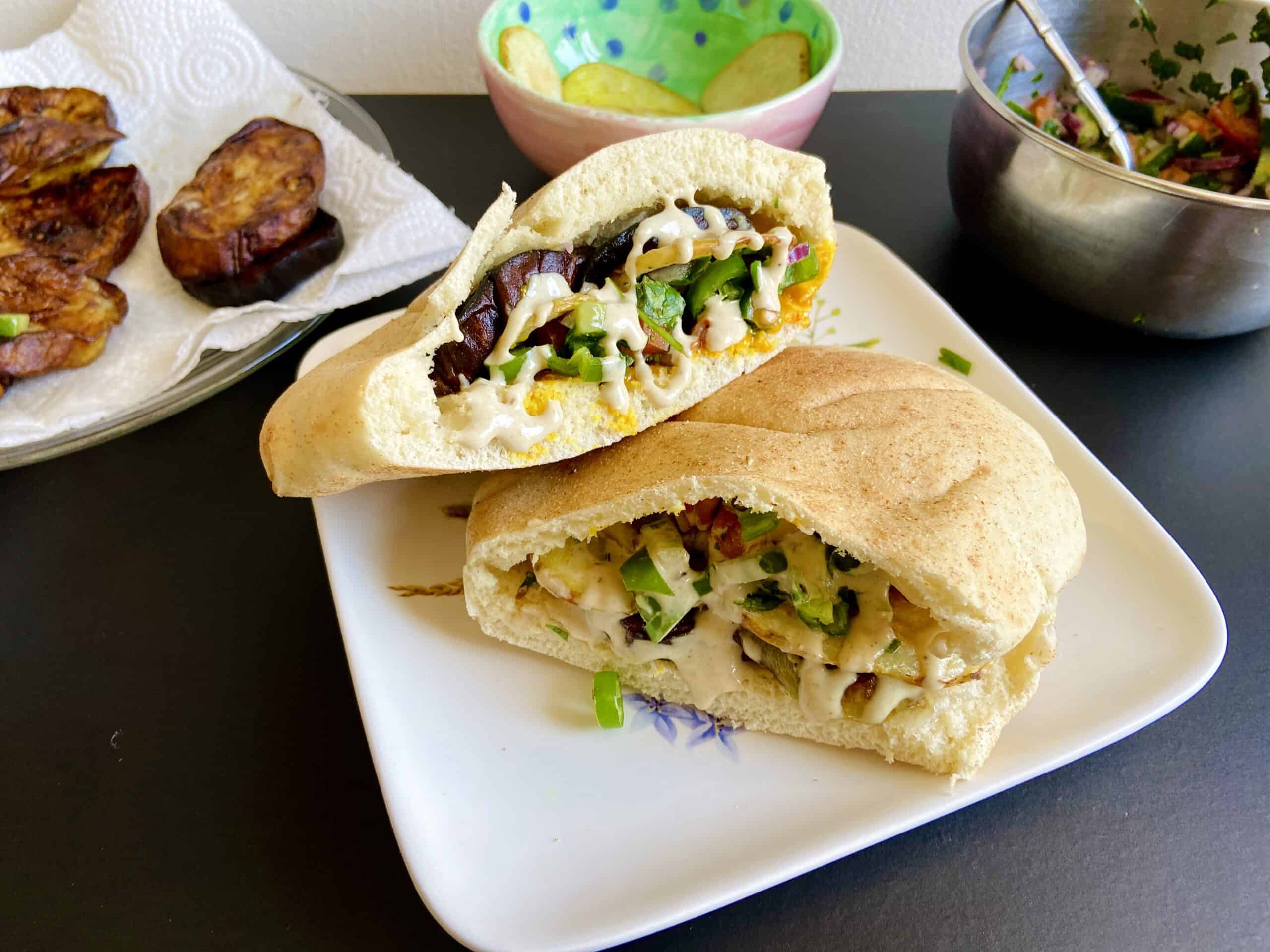 This vegan eggplant sandwich is the perfect vegan pita sandwich.
Stuffed with vegan fried eggplant, lots of tahini, and more, this flavorful dish is sure to fill you up.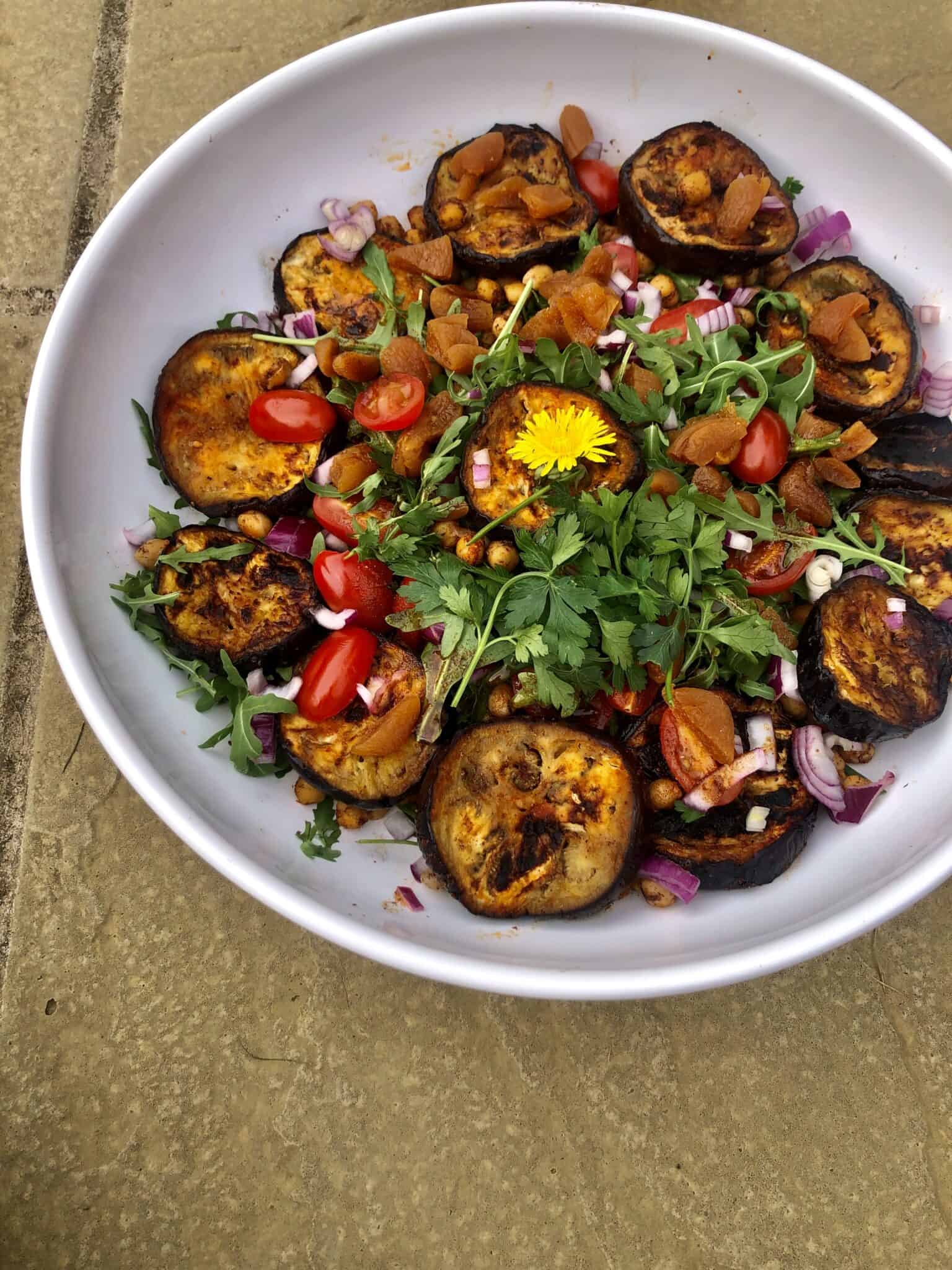 This vegan moroccan eggplant salad is one of the best eggplant recipes.
With Moroccan spices, a BBQ flavour, roasted chickpeas, fresh rocket leaf salad and a stand-out dressing – this is a must try.
A spicy beanless vegan chilli soup that takes full advantage the fresh summer vegetables, including eggplant!
An easy vegan marinara sauce loaded up with chunky vegetables such as eggplant, red bell pepper, and cherry tomatoes- all served over pasta.
This Garden Veggie Pasta is a healthy vegan main dish the whole family will love!
This vegan eggplant lasagna is a satisfying flavorful dish full of Italian flavor.
These delicious, savory meatballs are packed with flavor (and eggplant!).
Serve with Marinara Sauce and Garlic Bread for a cozy vegan dinner!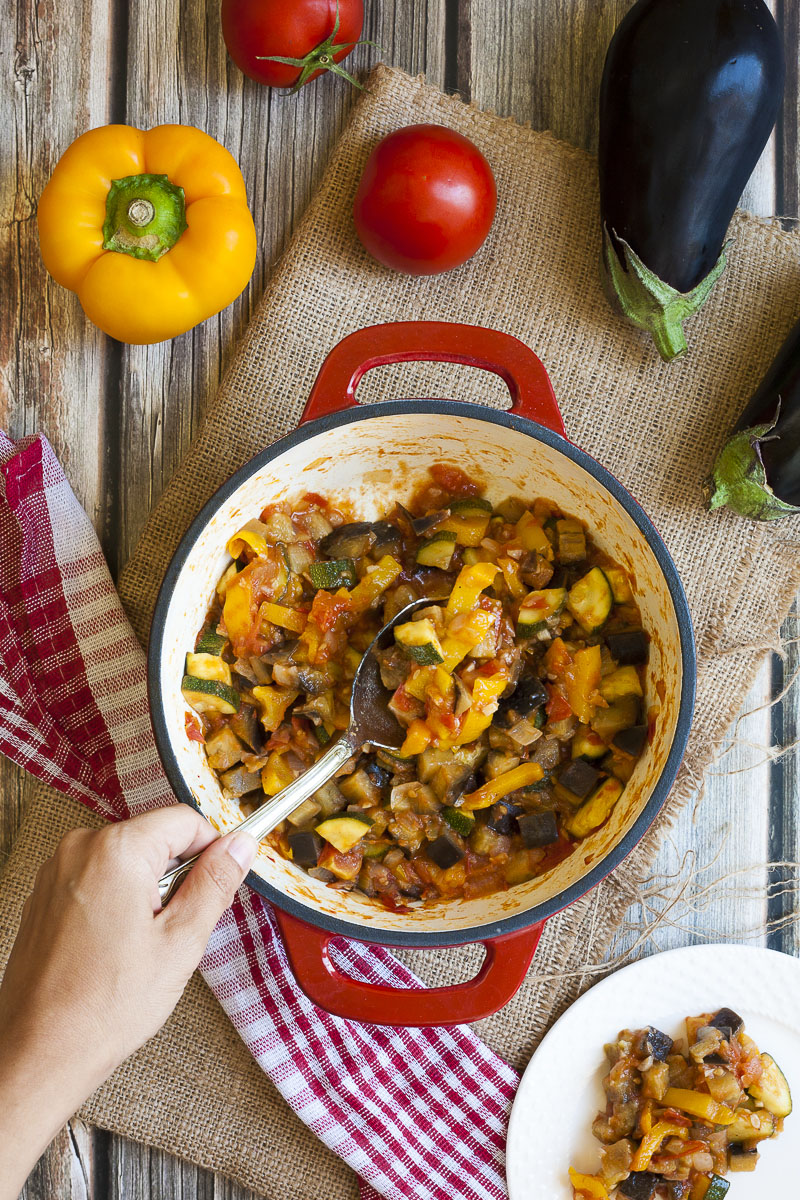 This is the best vegan vegetable stew that you can stir up in one pot within 30 minutes.
It is a quick flavor dish to make from fresh summer vegetables like fresh eggplant, cherry tomatoes, zucchini, red bell pepper.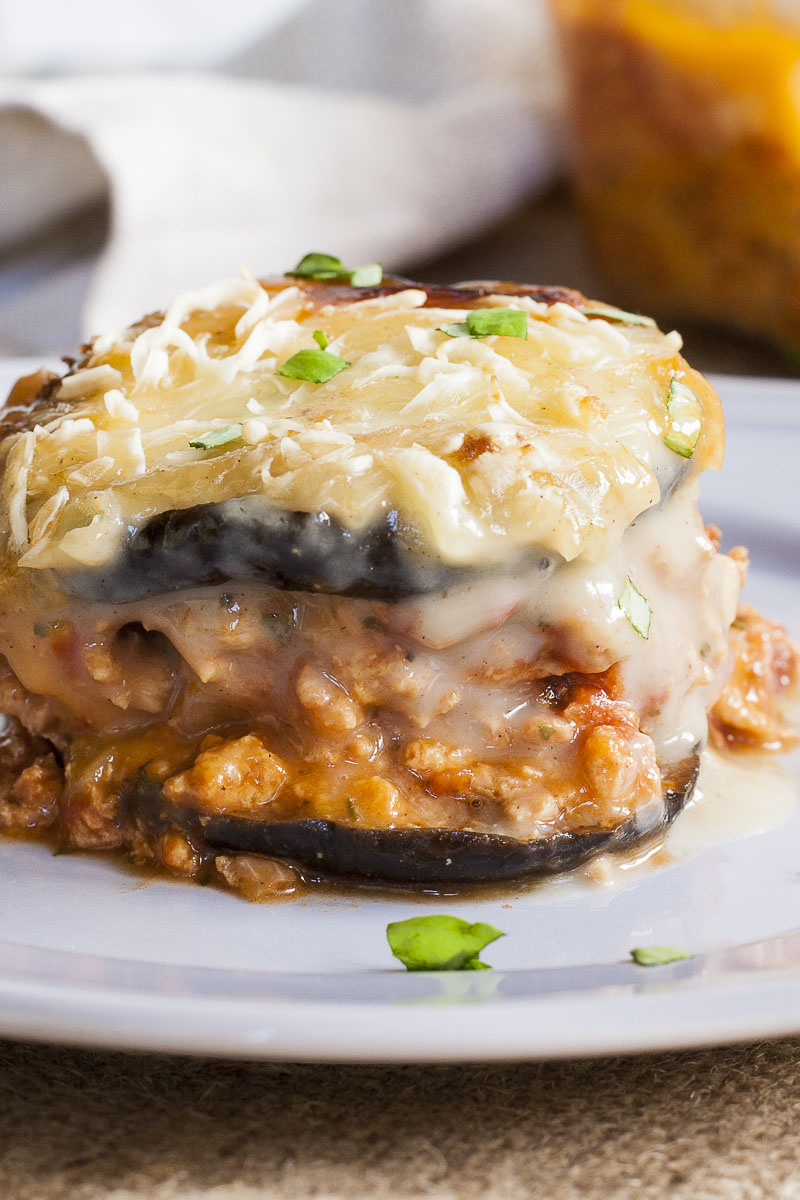 Delicious eggplants layered with lots of fresh vegetables and the added flavors of an olive spread.
One of the best healthy vegan eggplant recipes to make for lunch!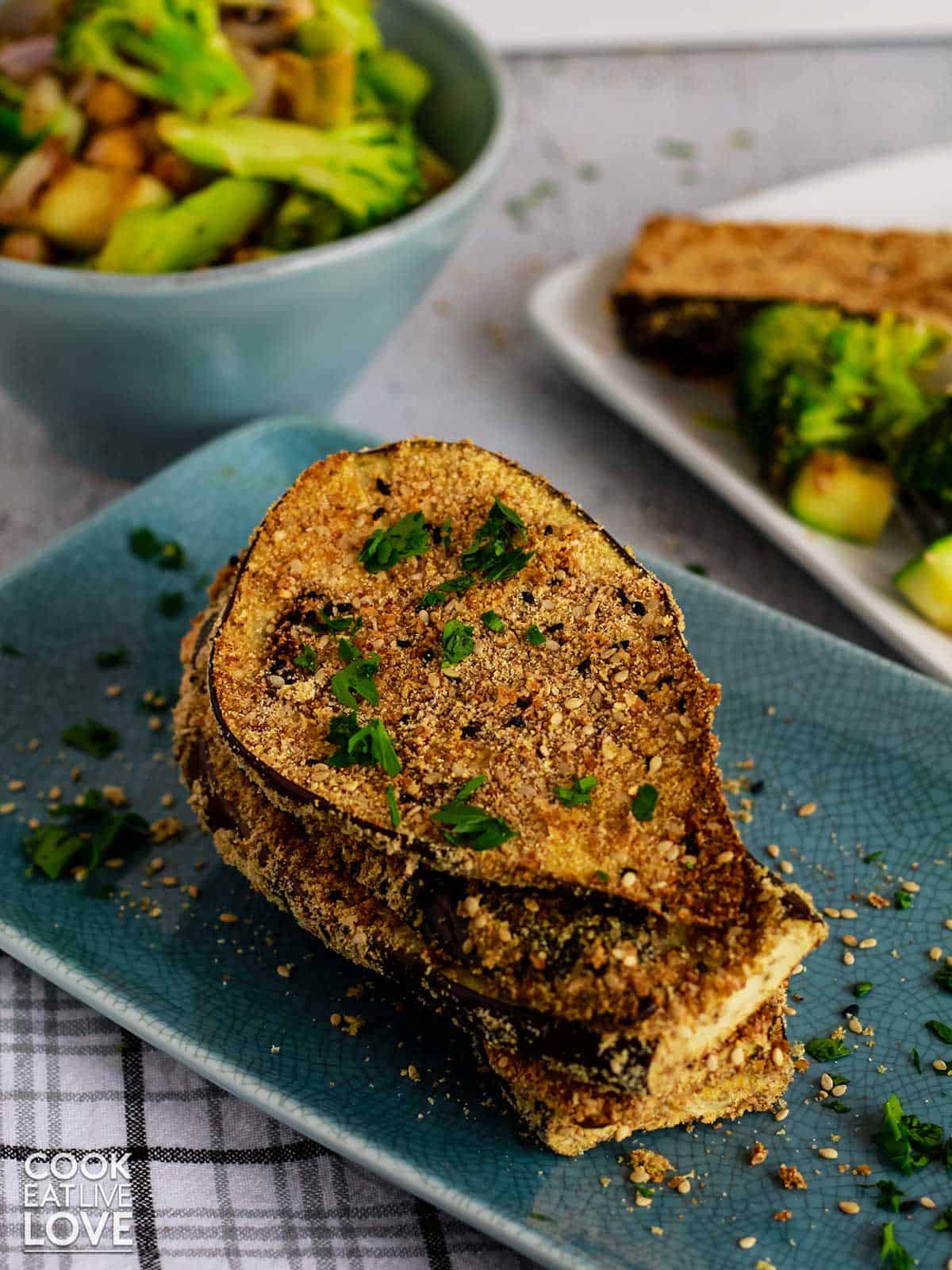 Delicious sliced oven fried eggplant starts with a breading that's baked in the oven until the sides have a nice crispy crunch.
Serve up this easy to make vegan crispy eggplant recipe in so many ways!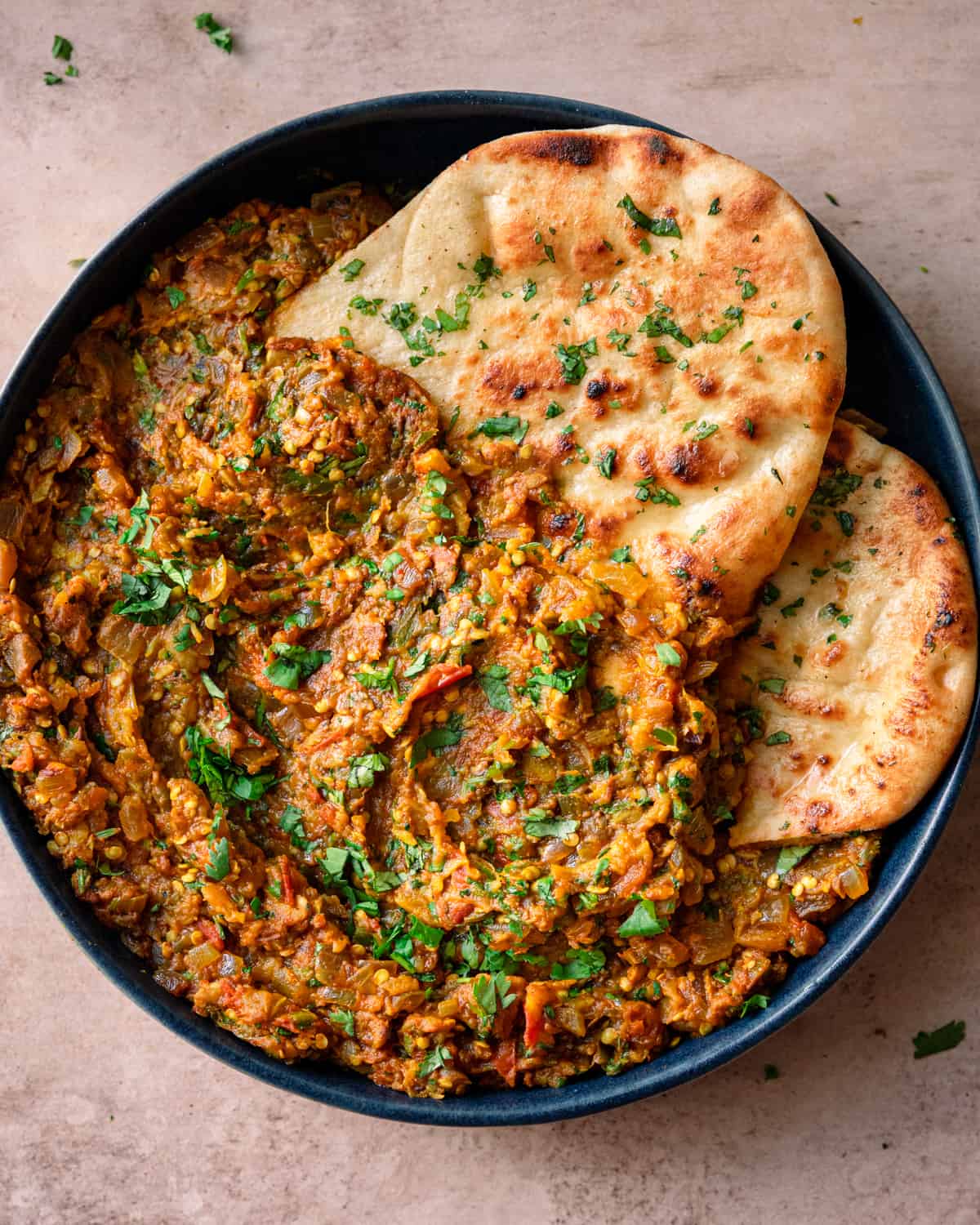 Baingan bharta is THE vegan eggplant dish that will make you fall in love with eggplant!
It's a smoky eggplant mash mixed with a flavorful blend of garlic, ginger, spices, and tomatoes.
This vegan Thai basil eggplant recipe is inspired by the popular Thai dish.
It features stir fried eggplant, fresh basil, peppers and onions in a tasty sweet sauce.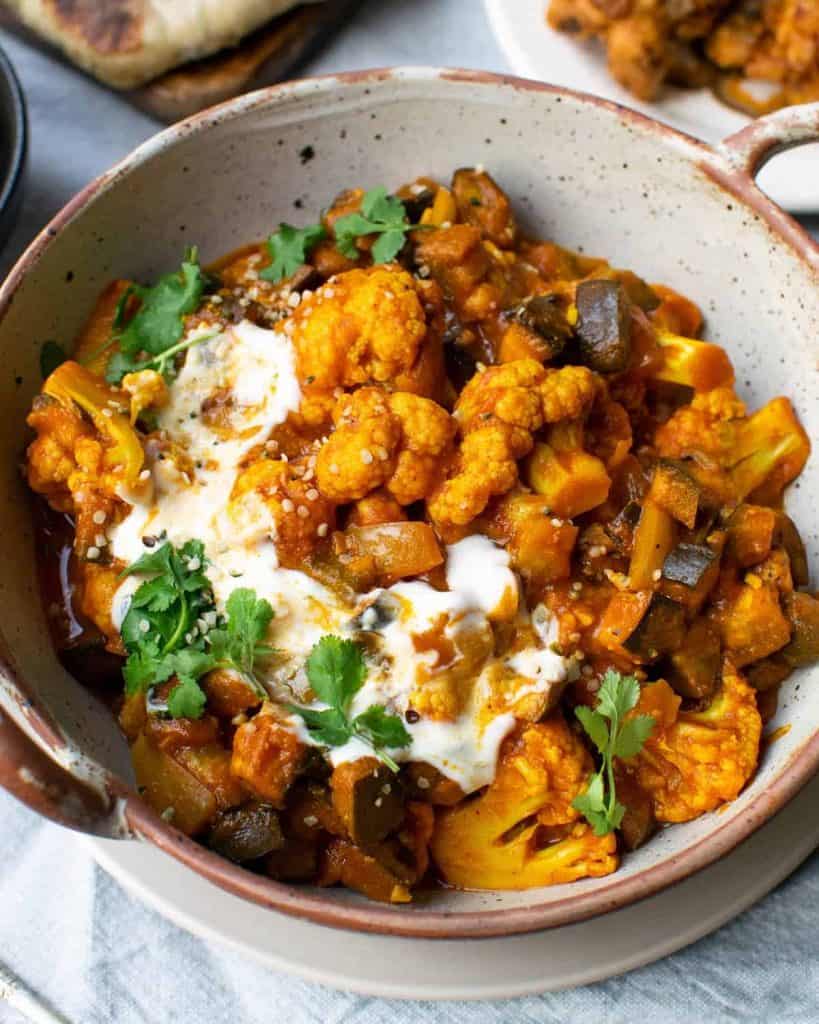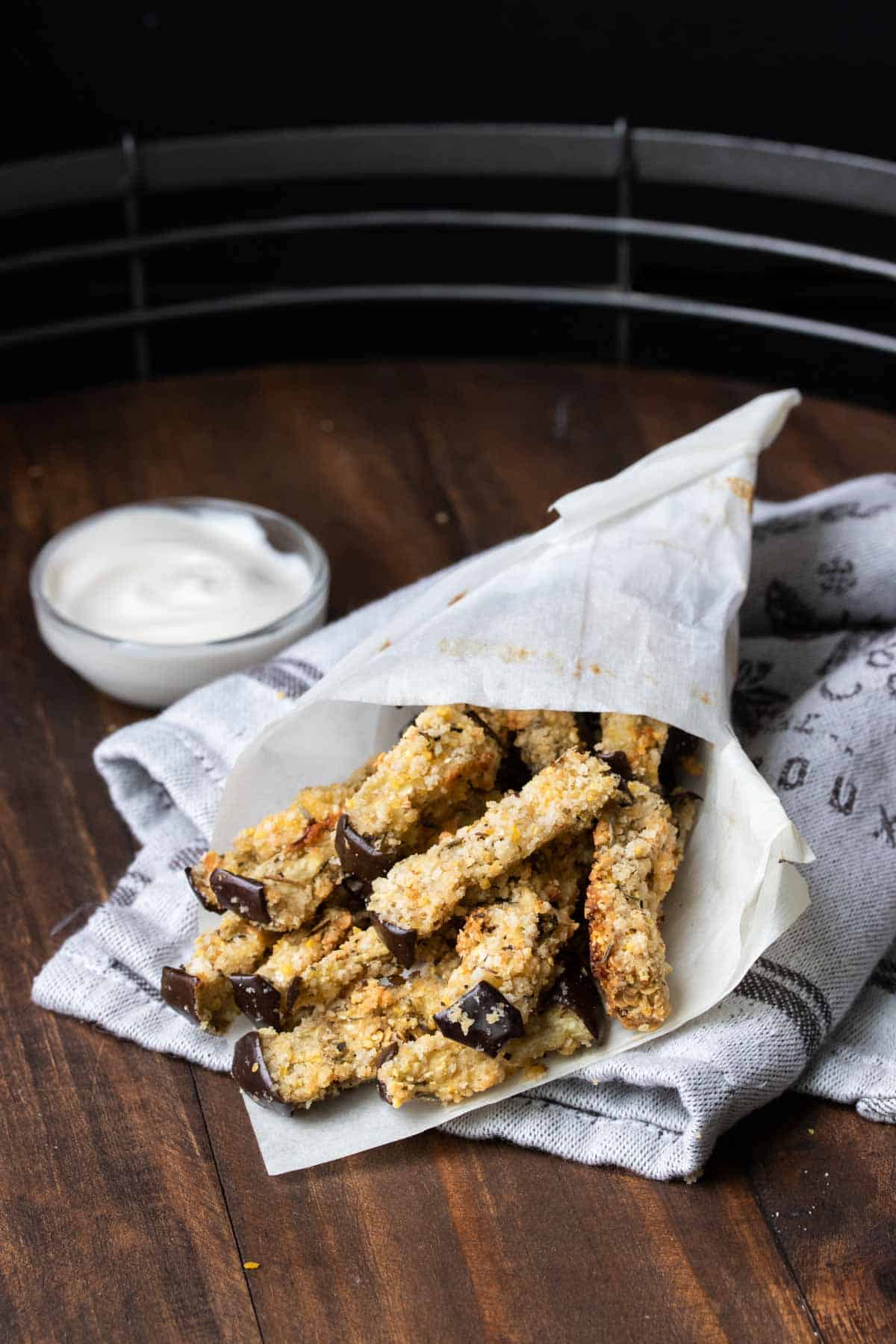 This is the best vegan baked eggplant fries recipe for the whole family!
All you do is cut, coat and bake for a crispy fun way to mix up the boring dinner routine.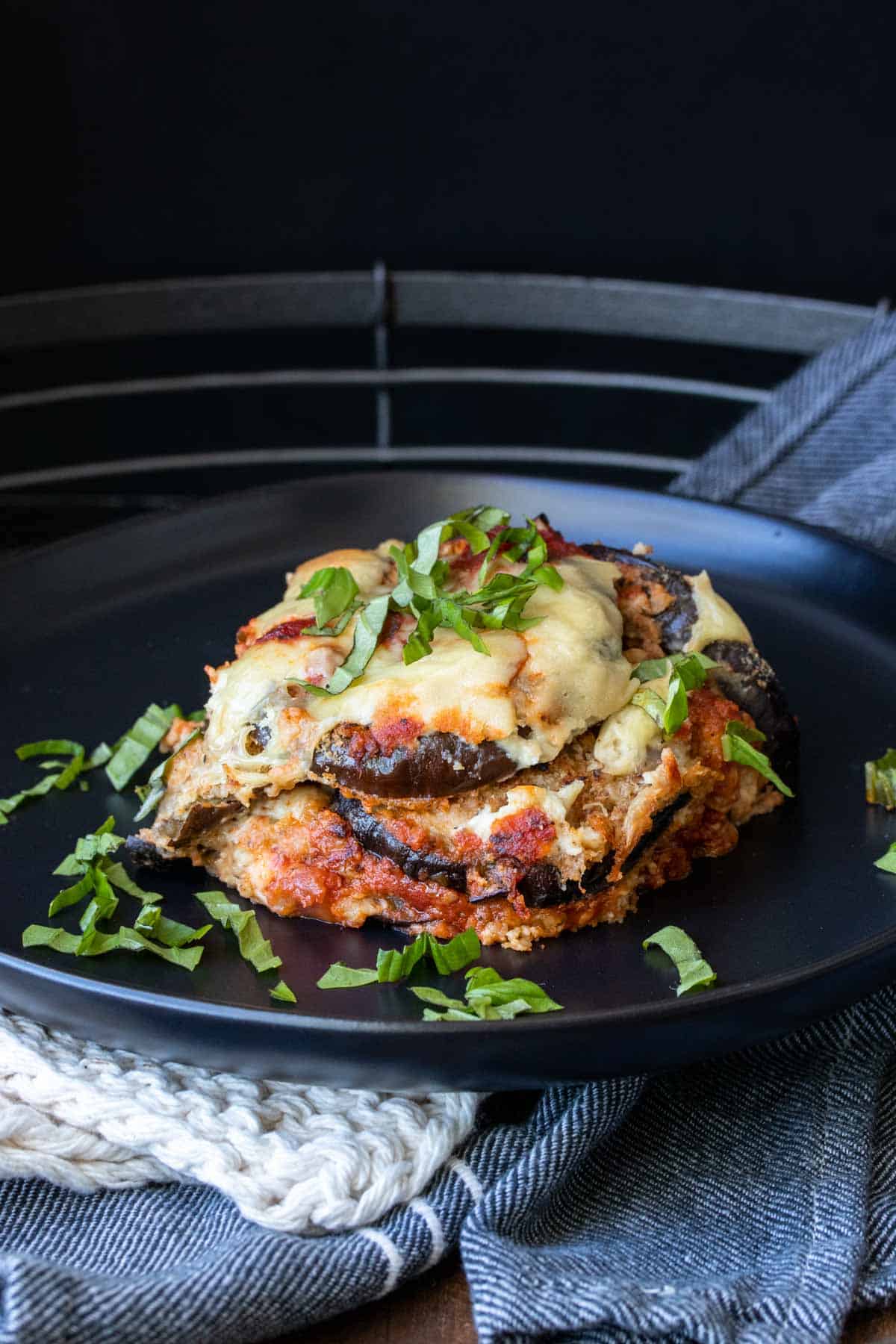 This vegan eggplant pasta is packed with spicy flavor, fresh herbs, juicy tomatoes, and chunks of baked eggplant.
Full of deep, smoky, and roasted flavors, this vegan eggplant dip will seem like a meal!
You'll get your healthy fresh vegetables and protein in this one delicious dip!
This vegan eggplant casserole features creamy Moroccan-spiced eggplant and chickpeas in tomato sauce.
These vegan eggplant gyros are made with pan-fried strips of seasoned eggplant, wrapped up in pita bread with dairy-free tzatziki.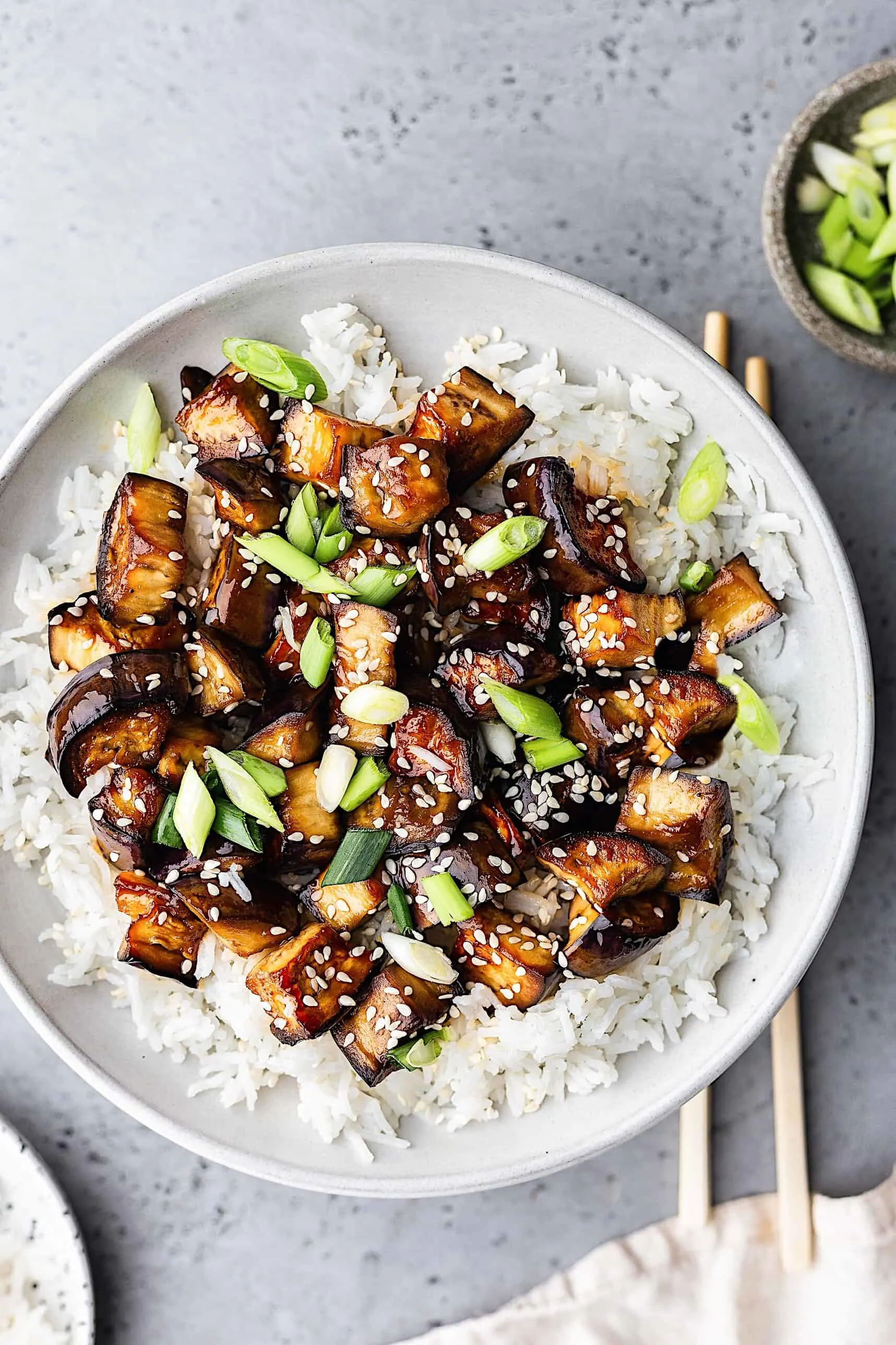 Sweet, sticky and salty marinated teriyaki eggplant is a quick and easy vegan dinner recipe.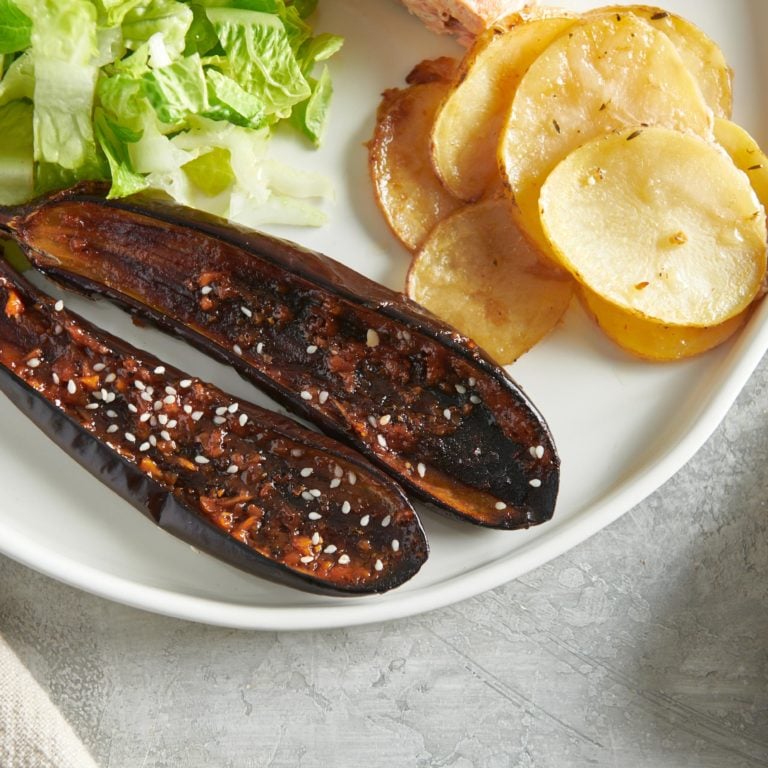 Long slender halves of Japanese eggplant with a pungent, potent, slightly sweet, salty umami sauce and cooked to a melting tenderness.
A vegan healthy side dish or main dish – Garlic and Chili Chinese Eggplant Recipe is definitely a must try that won't disappoint you.
Make sure to check out my tasty vegan eggplant recipes google web story!
Vegan Recipes With Eggplant FAQ
Are you suppose to refrigerate fresh eggplant?
Eggplants do not store well for long periods of time. Without refrigeration, eggplants can be stored in a cool, dry place for 1 or 2 days. If you don't intend to eat the eggplant within 2 days, it should be refrigerated.
Is it better to bake or fry eggplant?
Frying the eggplant will mean using quite a bit of oil to brown the breaded eggplant. Baking the breaded eggplant on a tray in the oven requires a lot less oil, and is a little bit lighter and healthier!
Can you eat raw eggplant?
Luckily, the answer is yes! While the leaves and flowers can be toxic, the eggplant itself is safe to consume both raw and cooked, and the compound that some might be sensitive to, solanine, is only toxic when consumed in large quantities.
Vegan Fruit and Vegetable Recipes Collection
12 vegan yellow squash recipes that are perfect for summertime.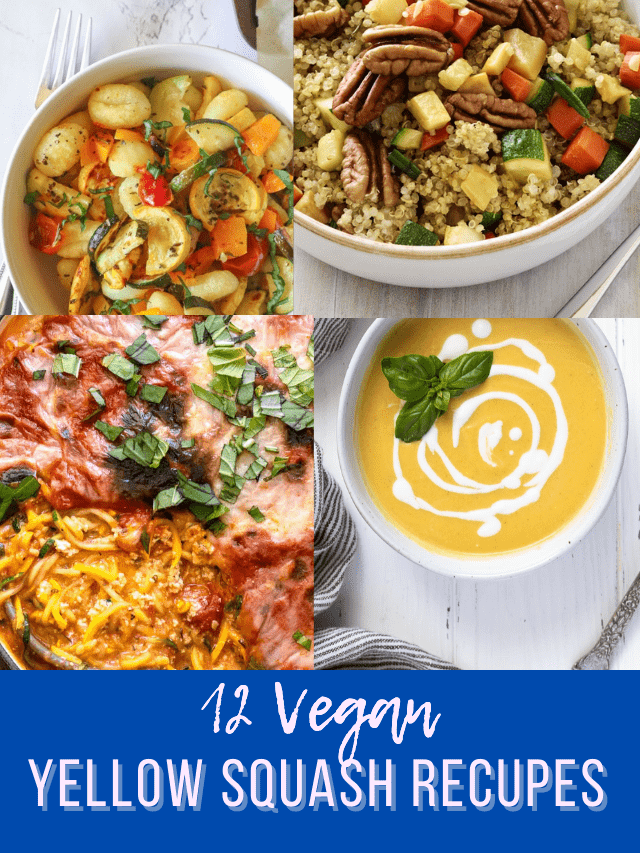 These 31 vegan asparagus recipes are perfect for any season.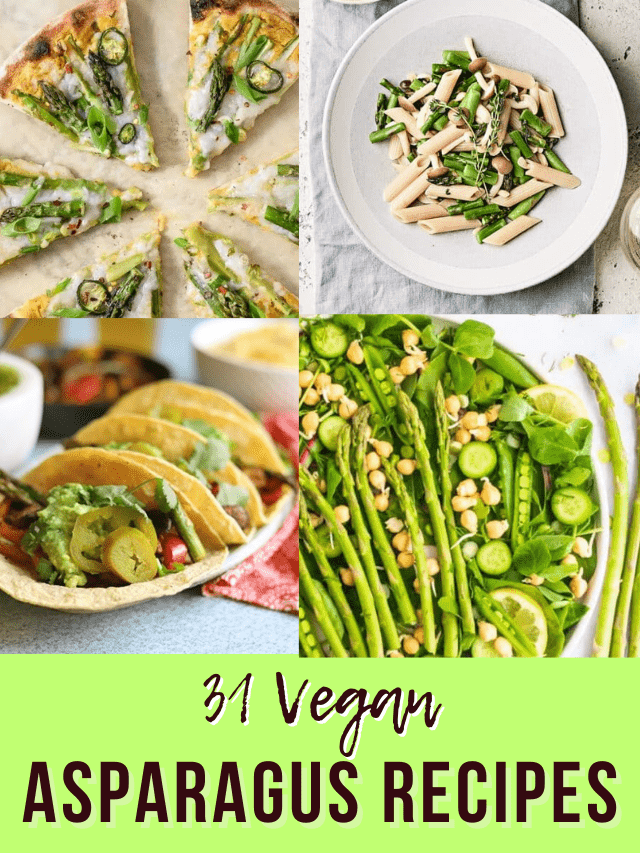 21 of the best vegan leek recipes!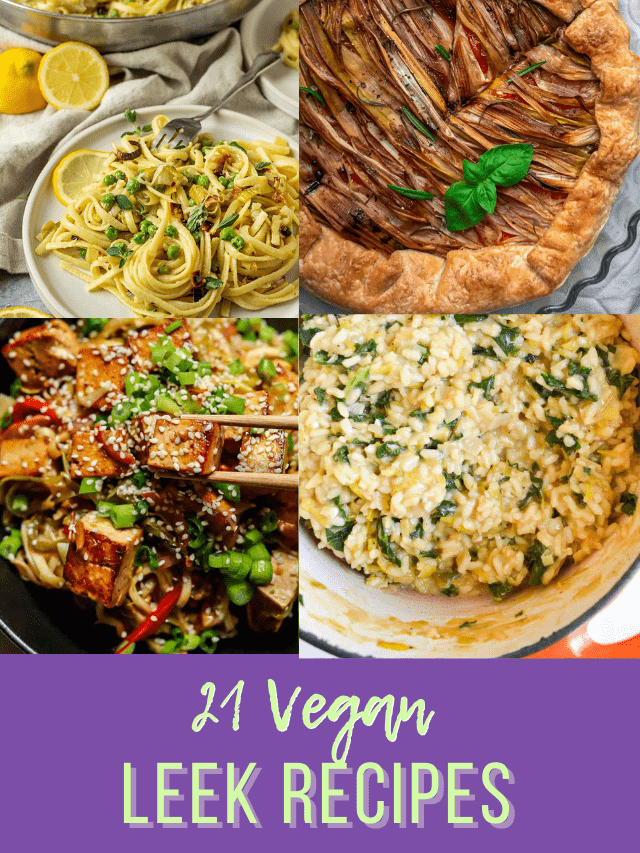 51 delicious vegan pumpkin recipes to enjoy this season!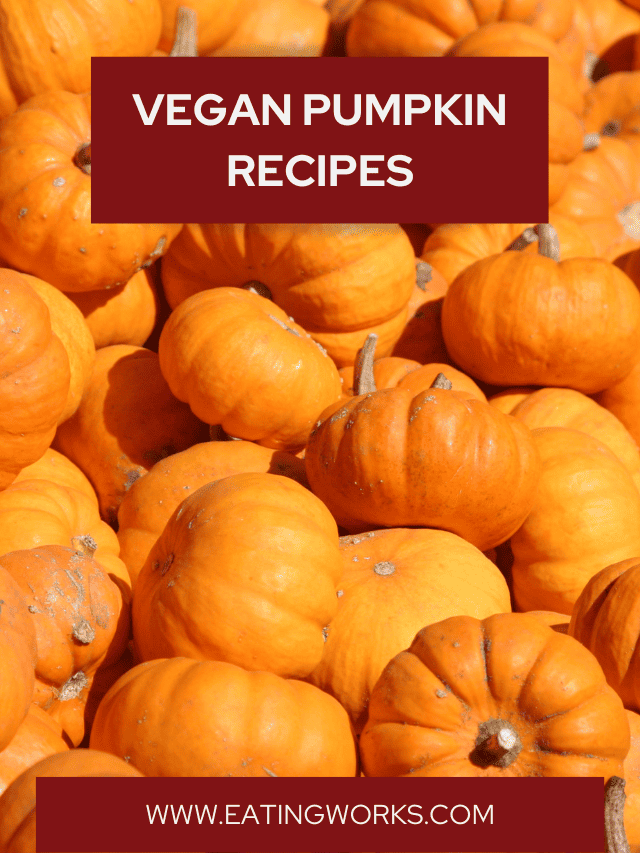 37 of the best vegan carrot recipes!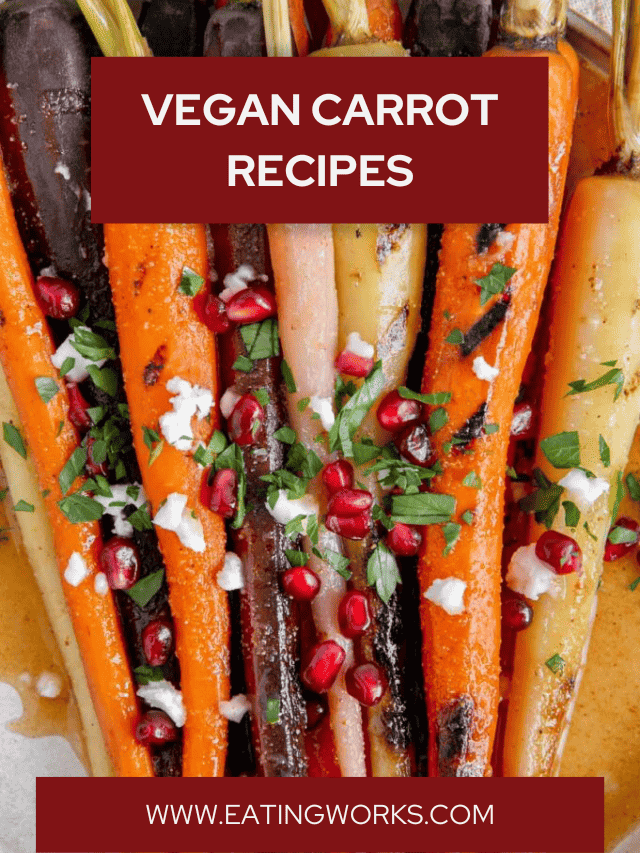 Enjoy 45 of the best vegan cranberry recipes this holiday season!