37 of the best vegan carrot recipes!
Nutritious and delicious carrots deserve a spot in everyone's kitchen. Find new ways to cook them this fall with these fresh vegan carrot recipes!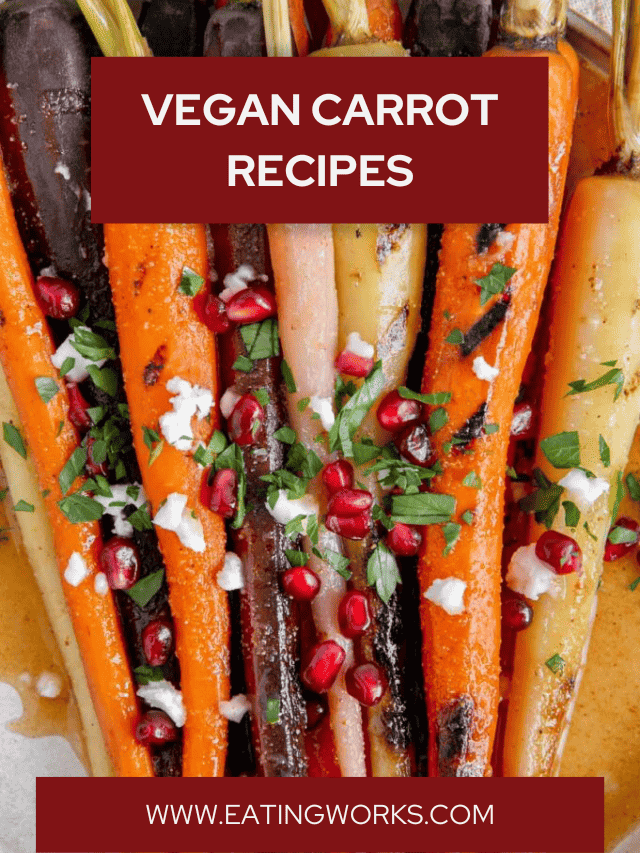 This post may contain affiliate links. As an Amazon Associate I earn from qualifying purchases at no cost to you. See my Affiliate Disclosure to read my policy and more about affiliate links.
What is the healthiest way to cook carrots?
According to a January 2008 report in the Journal of Agricultural and Food Chemistry, Carrots provide more antioxidants when boiled or steamed than when eaten raw.
In fact, researchers found that boiling carrots until tender increased the concentration of carotenoids by 14 percent.
What can you do with a glut of carrots?
Here are some great things you can do with a bunch of left over carrots
Store them right. Keep carrots in a perforated bag in the fridge.
Blend into a juice.
Grate into a burger using a food processor.
Make a comforting soup.
Get baking. Make a vegan classic carrot cake!
Need more ideas on what to do with your extra carrots? Click here!
What flavors go well with whole carrots?
Carrots pair exceptionally well with ginger, lemon juice, lemon zest, maple syrup, orange zest, parsley, and brown sugar.
Other simple ingredients that are said to pair well with carrots include cinnamon, coriander, dill, lime, spearmint, olive oil, parsnips, salt, tarragon, thyme, etc.
Be sure to check out my savory carrot recipes vegan google web story!
The Best Vegan Carrot Recipes
Vegan Fruit And Vegetable Recipes Collection