The Best Homemade Gluten Free Guacamole Recipes
23 perfect gluten free guacamole recipes!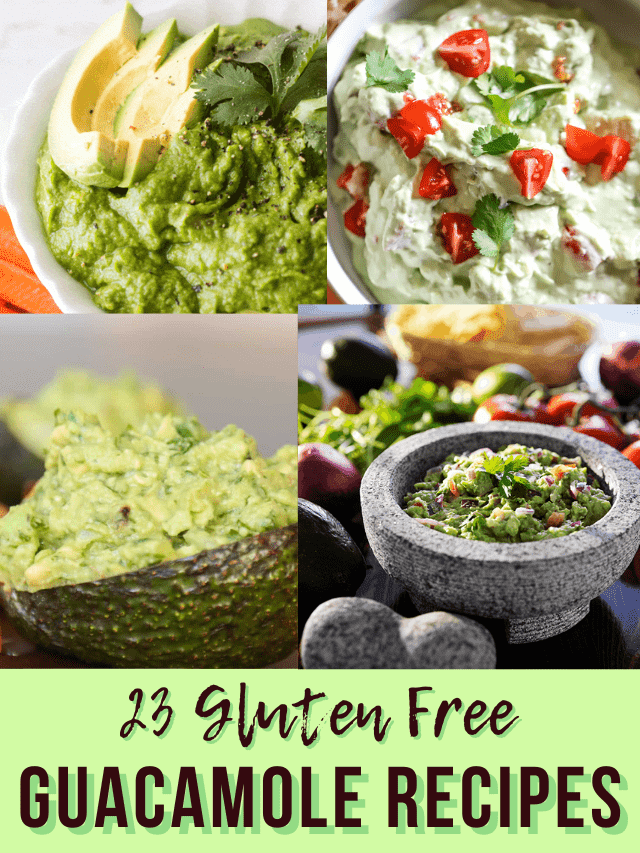 Who doesn't love guacamole? This beloved Mexican condiment is in such high demand at restaurants and fast-food chains, that it's usually "extra" and in my opinion, well worth a few more cents—because one scoop is just never enough.
From classic and chunky guacamole to healthy, spicy and tropical fruit guac, you'll find so many new variations in this collection of 23 gluten free guacamole recipes. Enjoy!
Be sure to check out my guacamole recipes healthy google web story!
This post may contain affiliate links. As an Amazon Associate I earn from qualifying purchases at no cost to you. See my Affiliate Disclosure to read my policy and more about affiliate links.
Table of Contents
What is guacamole?
Guacamole is a popular Mexican dip or condiment made primarily from mashed avocados.
What ingredients are in guacamole?
While there are many variations of guacamole, the basic ingredients typically include:
Avocados: Ripe avocados are the star of guacamole. They provide the creamy texture and rich flavor.
Lime or Lemon Juice: Citrus juice is added to guacamole not only for its flavor but also to prevent the avocados from browning.
Salt: Salt enhances the flavor of the avocados and other ingredients in the guacamole.
Onion: Finely chopped onion, often red or white onion, is added for a sharp and slightly spicy flavor.
Tomato: Diced or chopped tomatoes are a common addition, providing a fresh contrast to the creamy avocados.
Garlic: Minced garlic adds a aromatic element to the guacamole. Some people prefer roasted garlic for a milder flavor.
Cilantro: Fresh cilantro leaves, chopped or minced, are used to add a fresh, herbal note.
Jalapeño or Chili Pepper: For heat and spice, minced jalapeño or other chili peppers are added. The amount can be adjusted to your preferred level of spiciness.
If you're reading this post you may be wondering, "Is guacamole gluten free and safe for people with celiac or a gluten intolerance to eat?"
The short of it is, yes! Guacamole is gluten free and safe for anyone to eat who is avoiding gluten in their diet.
Yes, guacamole is keto friendly and low in carbohydrates making it the perfect food for anyone on a keto diet.
One half cup of guacamole has 12 total carbs and 8 grams of fiber which means that half a cup of guacamole has 4 grams of net carbs. You remove the fiber from carbs from the total amount of carbohydrates to figure out the amount of net carbs in guacamole.
Yes, guacamole is vegan!
So vegans can eat guacamole since it's typically made from only plant based ingredients. Guacamole is usually made from avocados, tomatoes, onions, lemon, lime, cilantro, pepper and salt!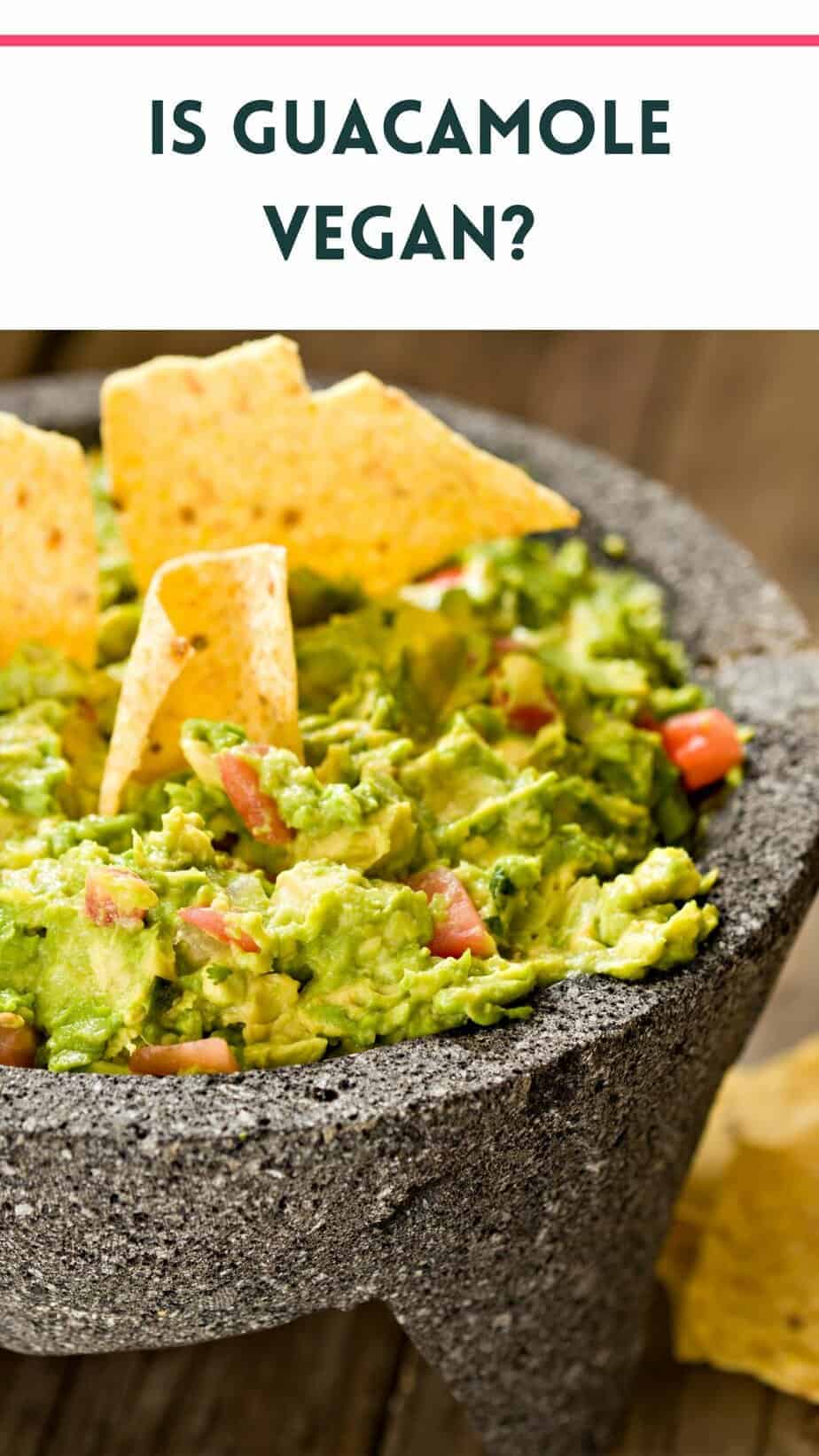 What can I eat with guacamole instead of tortilla chips?
Guacamole is a versatile dip that can be enjoyed with a variety of foods besides tortilla chips. Here are some alternatives you can use to scoop up and enjoy guacamole:
Vegetable Sticks: Serve guacamole with an assortment of raw vegetable sticks such as carrot sticks, cucumber slices, bell pepper strips, celery sticks, and cherry tomatoes.
Pita Bread or Pita Chips: Toasted pita bread or pita chips are a great choice.
Sliced Baguette or Bread: Toasted or fresh slices of baguette or artisan bread can be a delicious accompaniment to guacamole.
Crispy Vegetable Chips: You can find vegetable chips made from sweet potatoes, beets, or other vegetables. These provide a a flavorful contrast to guacamole.
Soft Pretzels: Warm, soft pretzels can be torn into pieces and used to dip into guacamole.
Grilled Shrimp or Chicken: Guacamole can also be used as a topping or dip for grilled shrimp or chicken.
Quesadillas: Instead of dipping, spread guacamole inside a quesadilla before folding it over for a creamy, flavorful filling.
Tasty Gluten Free Guacamole Recipes