45 Easy Fruit Salad Recipes You Need To Make NOW!
For a Christmas potluck with friends or a family gathering summer bbq, you can't go wrong with a homemade fruit salad.
Check out these best fruit salad recipes—including some vintage gems—to impress guests at your next special occasion!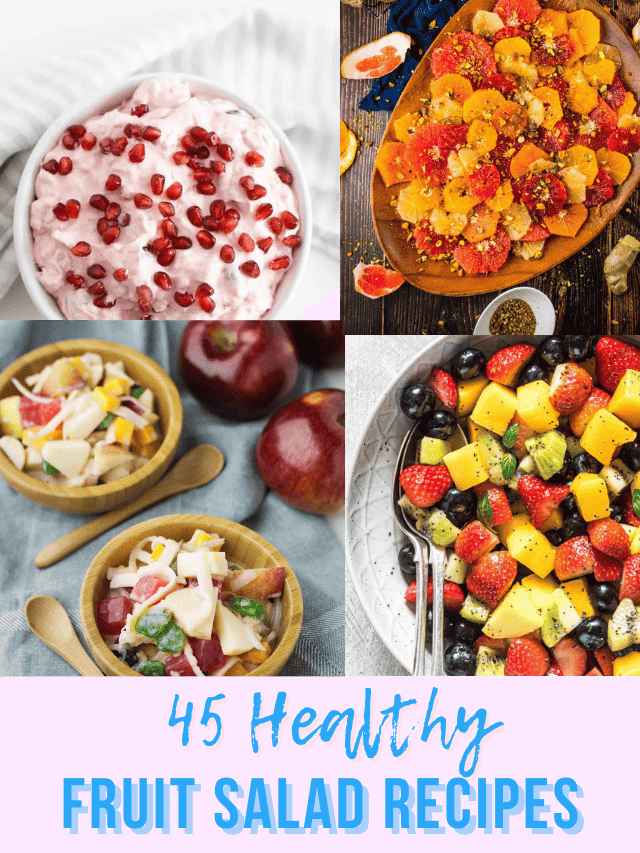 This post may contain affiliate links. As an Amazon Associate I earn from qualifying purchases at no cost to you. See my Affiliate Disclosure to read my policy and more about affiliate links.
Table of Contents
What fruits should not be mixed in a fruit salad?
You should avoid mixing sweet fruits with acidic fruits.
Acidic and sub-acidic fruits such as apples, peaches, grapefruits, strawberries, and pomegranates should never be combined with sweet fruits such as raisins and bananas.
Is eating a fruit salad every day healthy?
A simple bowl of fruit salad is perhaps one of the healthiest meals to eat on a daily basis.
A fruit salad can perform wonders if the correct amount and variety of fruits are consumed, as it will offer a powerful dose of vitamins, fibre and antioxidants.
Be sure to check out my fruit salad for a crowd google web story!
Fruit Salad Recipes List
Tanghulu (Chinese Candied Fruit) is a great way to make sugared strawberries and grapes similar to Hawthorn Candy.
This easy fruit salad recipe is perfect for the holidays and for parties. You can easily swap some of the fruit out for what you have on hand or what is in season.
Ensalada Navideña (or Mexican Christmas Fruit Salad) is a mixture of apples and other favorite fruits covered in a dreamy and creamy dressing.
This sweet Amish creamy fruit salad is perfect for a holiday dessert table or to bring to a potluck.
A beautifully layered Christmas Fruit Salad with festive stripes!
This features holiday favorites like pomegranates, dried cranberries and pistachios, along with apples and red grapes, plus a luscious dressing and crunchy topping.
Natures Cereal with fresh berries, coconut water and fresh mint leaves is one of the best healthy breakfasts to enjoy in the morning!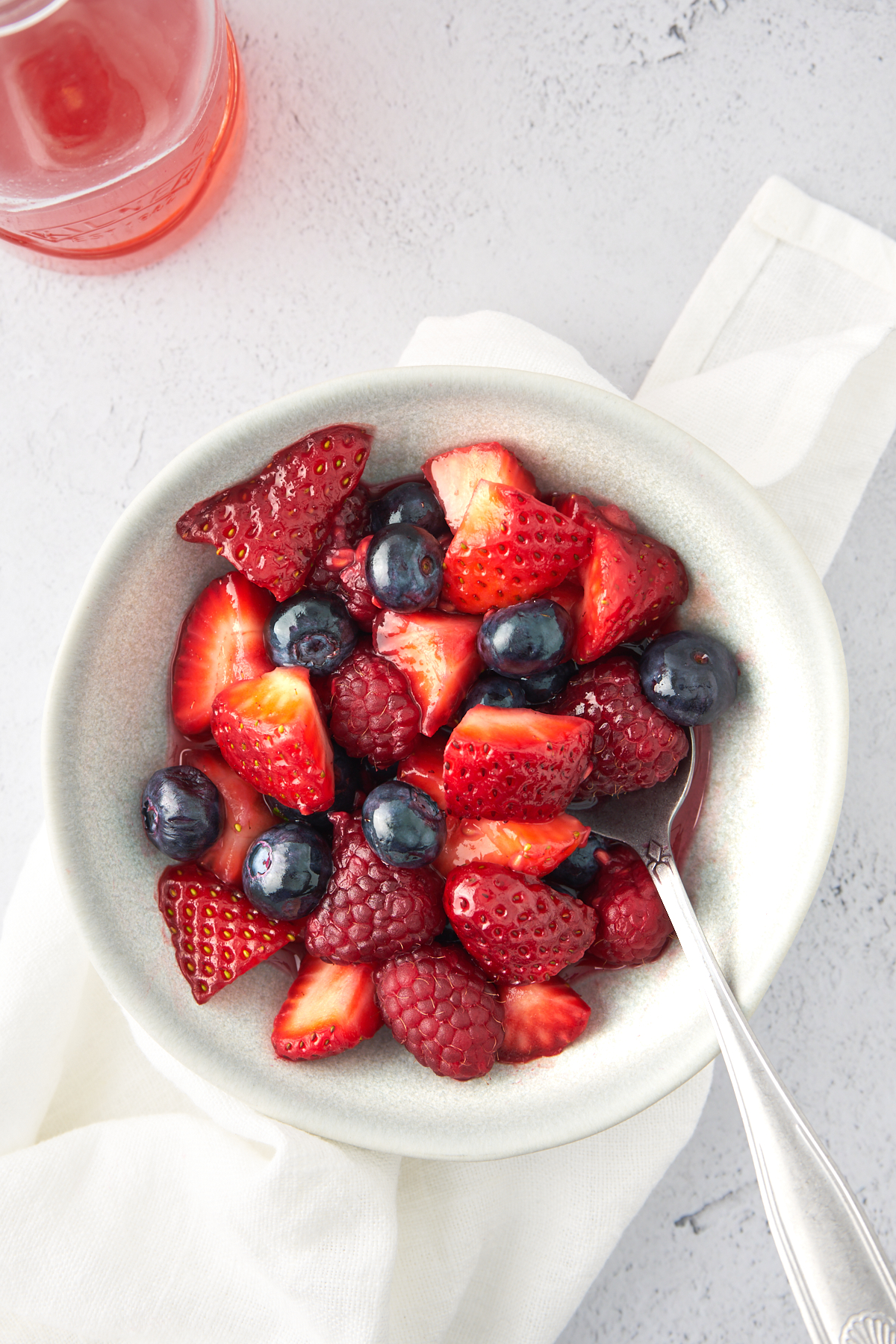 This berry fruit salad is drizzled with a homemade strawberry syrup, made from the tops of fresh strawberries so no food goes to waste!
This simple healthy side dish is perfect for breakfast, brunch, or dessert!