Fruit Salad Recipes List (Page 4)
The classic Waldorf Salad gets dressed up for the holidays with a festive dressing and pomegranate and pecans to join the crisp apple and celery cubes in the bowl. This wonderful fruity salad is a great accompaniment to a traditional holiday feast, or served as a bright fresh side dish to any roasted meat or poultry.
A heavenly mix of bright red prepared fruit in this ruby fruit salad is dressed up with a simple pomegranate glaze. Multi-coloured fruit salads are common, but a jewel-toned single-hued one is like a work of art and a taste sensation that is a perfect way to make a statement at any special occasion.
This Healthy Fruit Salad with honey lemon dressing deserves a spot front and center at any breakfast or brunch. Enjoy the perfect combination of classic tastes, textures, and colors in this sweet, zesty fresh fruit salad!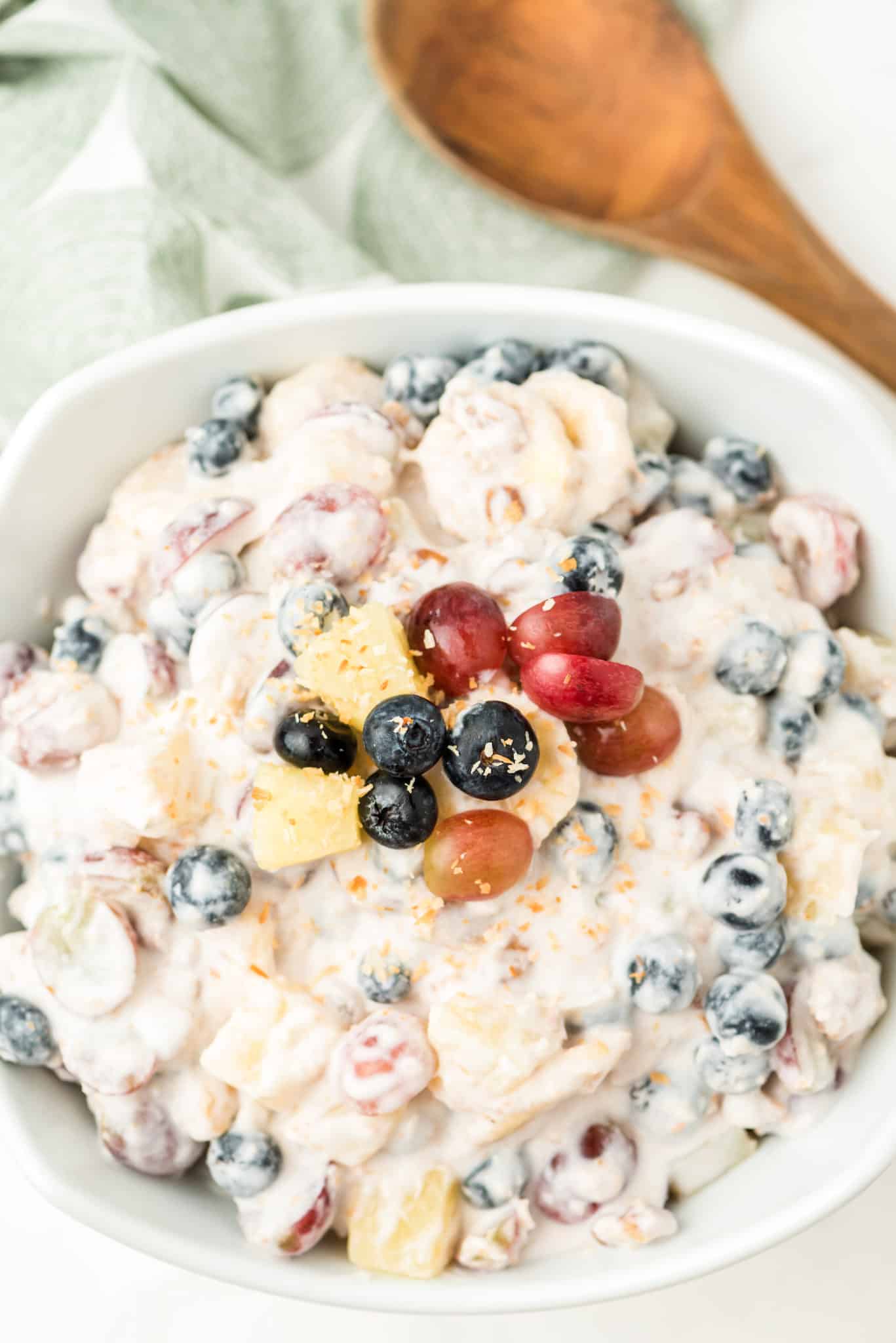 Want to up your protein intake at breakfast? This fruit salad with yogurt has 17g protein per serving – it's one of the best healthy breakfasts for weight loss! Healthy weight loss fruit salad with yogurt.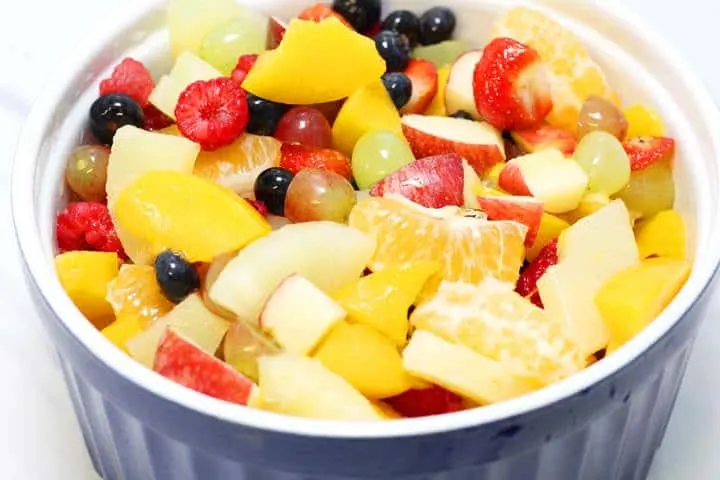 This easy to make fresh fruit cocktail salad is easy to prepare and requires no cooking. One of the best fresh fruit cocktail salad recipes if you are out camping or need a snack to take on a road trip.
Rainbow fruit kabobs are delicious and colorful healthy snack that adults and kids will love!
Other recipe round ups you should check out!