45 Easy Fruit Salad Recipes You Need To Make NOW!
Fruit Salad Recipes List (Page 2)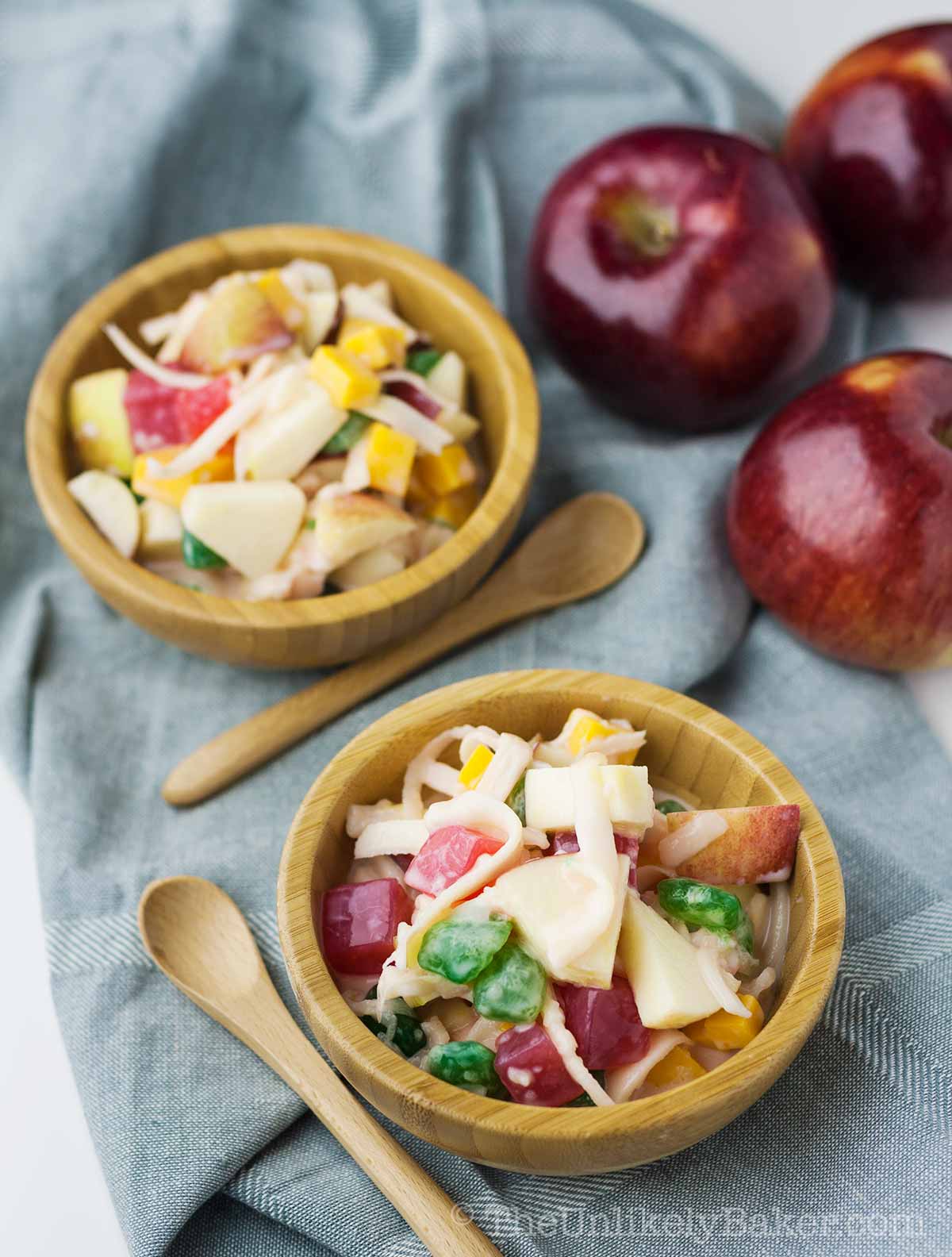 Buko salad is a staple in Filipino celebrations. Made of young coconut and a variety of tropical fruits, it's sweet, refreshing, delicious!
This easy recipe together in 3 easy steps.
Waldorf Salad, first served at the Waldorf Astoria Hotel in 1893, is a fantastic fusion of diced apples, walnuts, celery, and grapes in a simple mayonnaise dressing.
This winter citrus salad is layered with sliced mandarin oranges, lemons and grapefruit and topped off with a maple ginger vanilla dressing and chopped pistachios.
This refreshingly simple recipe is perfect for brunch, dinner or an anytime snack.
This Ambrosia Salad is a delicious fruits salad mixed together with marshmallows, coconut flakes, maraschino cherries, and Cool Whip.
It's easy to make and can be served as a side dish or dessert on any special occasion.
This Cranberry Fluff Salad is simply the best.
A big bowl of this fruit salad is loaded with tart cranberries, whipped cream, pineapple, coconut, marshmallows, and pomegranate seeds.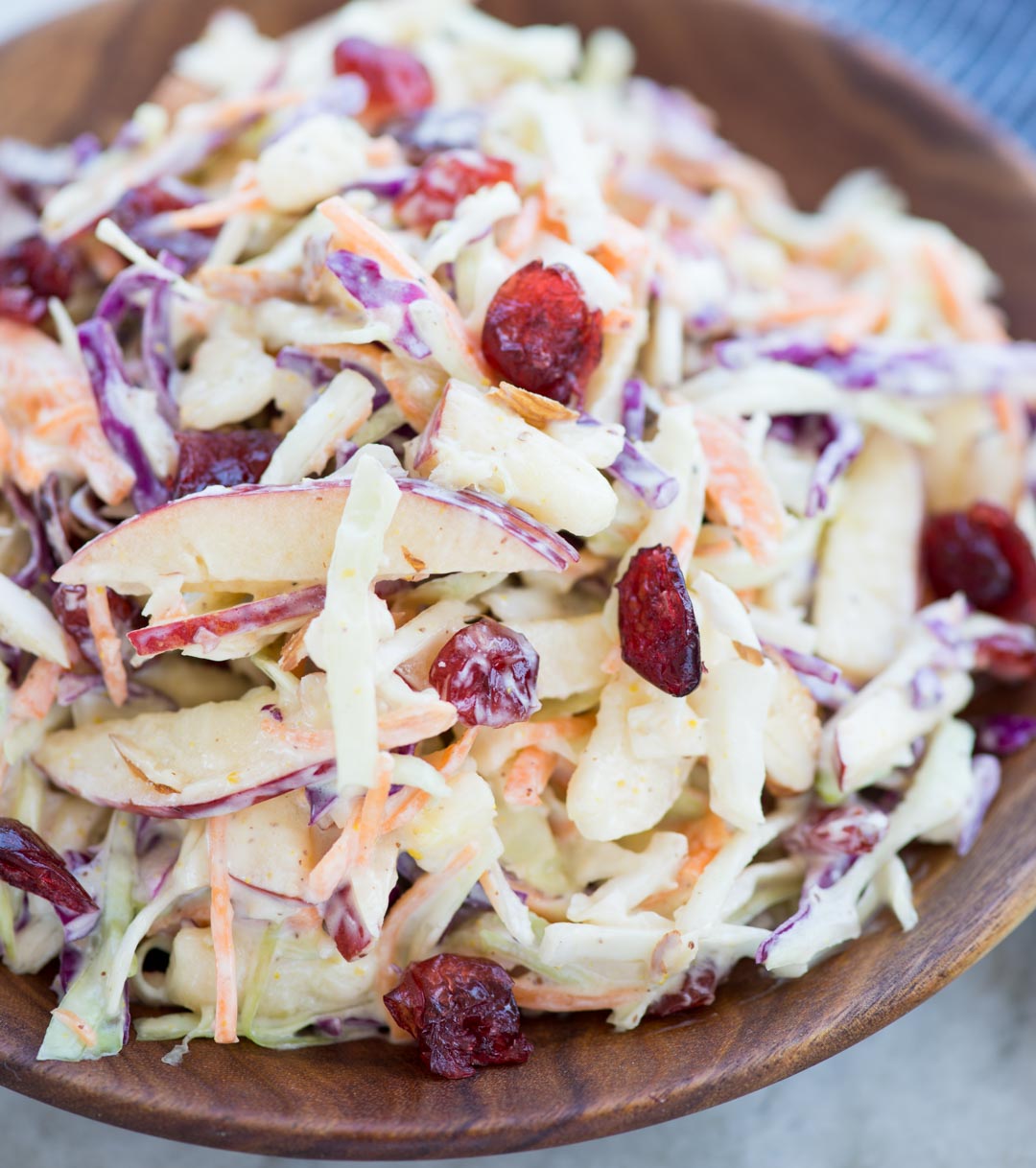 Crunchy apples, Cabbage, carrot, Tart Cranberries in a creamy dressing, this Apple Slaw is healthy and easy to make.
A perfect side dish with fantastic flavors that's easy to serve and can be made in just 10 minutes.
Creamy yogurt fruit salad is a fresh, vibrant treat and is incredibly easy to make with fresh fruits and greek yogurt dressing.
It makes a perfect breakfast or a healthy dessert.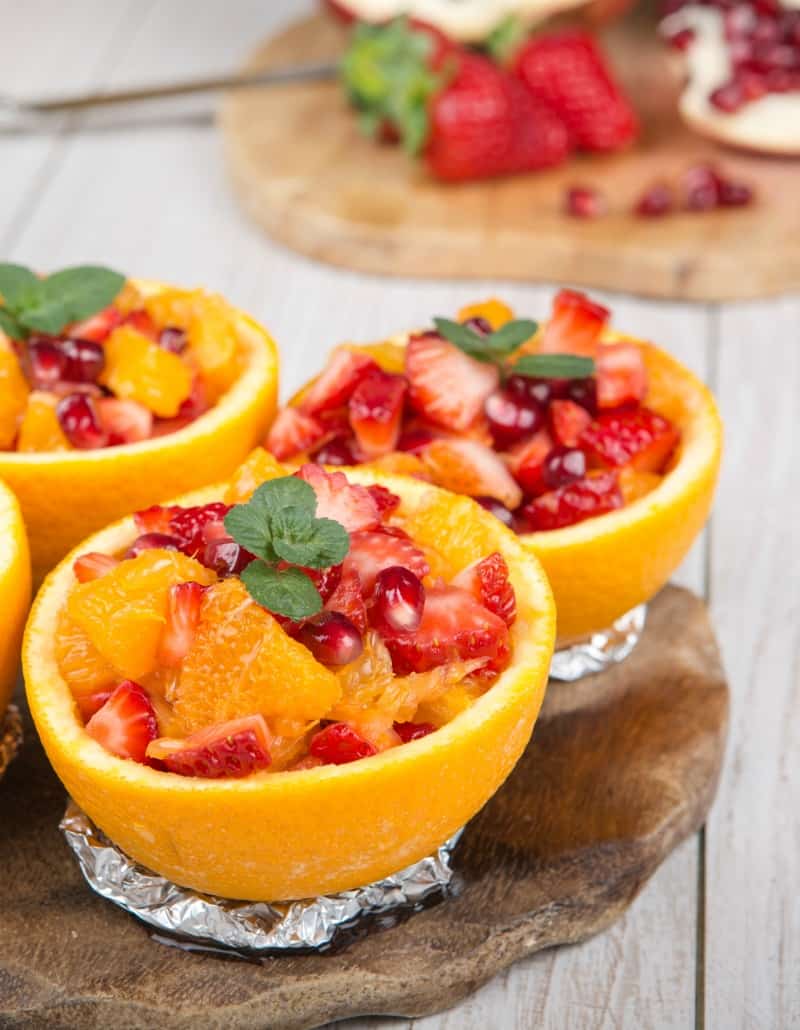 You are going to love this Pomegranate Fruit Salad recipe!
If you're looking for an easy fruit salad recipe for entertaining on those hot days during summer, this is it! Pomegranate Fruit Salad Recipe.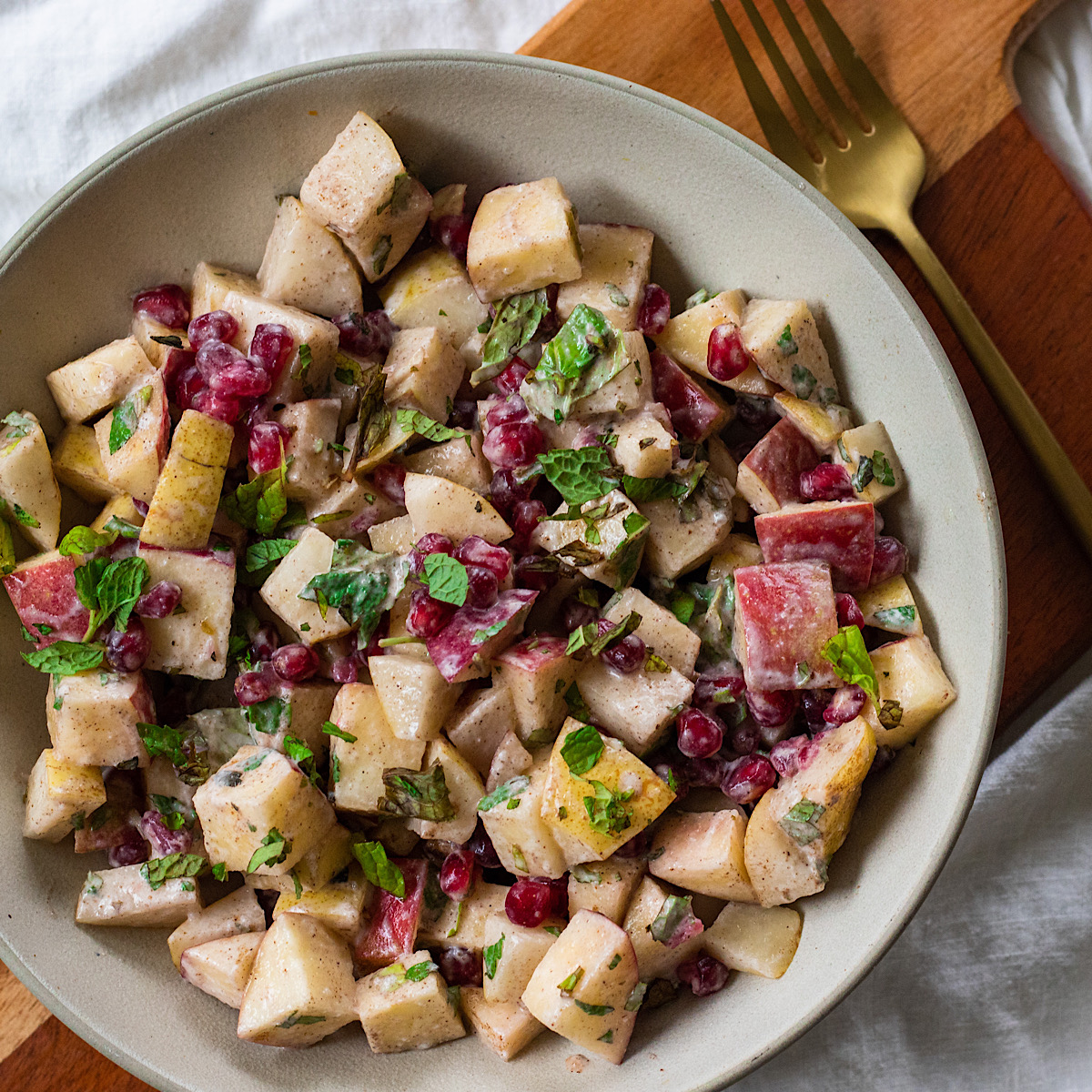 This fall fruit salad is perfect for any special occasion.
It has pears, pomegranates and apples and is tied together with a mint yogurt dressing that's made with lime juice, maple syrup, and unsweetened vanilla yogurt.