23 delicious fall salmon recipes!
When it comes to cooler weather, one all too often puts salmon aside, but these easy recipes prove that this tender fish has a place during the autumn and winter months.
This post may contain affiliate links. As an Amazon Associate I earn from qualifying purchases at no cost to you. See my Affiliate Disclosure to read my policy and more about affiliate links.
Is it better to bake salmon at 350 or 400?
400°F (205°C) is ideal as it allows the salmon to gain colour and the salmon skin to become crispy. If you prefer a easy method, you can bake it at 350°F (175°C) for 20-25 minutes or until done.
Do I have to cover salmon when baking?
Salmon can be cooked either covered or uncovered.
However when I cook, I have found that if you cook the salmon in foil, you'll have perfectly cooked and tender salmon.
Is it better to bake or pan fry salmon?
Pan-frying or pan-searing is one of the best ways to cook fresh salmon fillets.
It's a quick and easy method that will leave you with perfect crispy and crunchy salmon skin.
Do I rinse salmon before cooking?
The USDA cautions: "Do not rinse raw fish, seafood, meat, and poultry. Bacteria in these raw juices can splash and spread to other foods and surfaces.
Cooking foods thoroughly will kill harmful bacteria." So no, it is not advised you rinse salmon before cooking.
What should I season my salmon with?
Salmon is versatile and can handle most flavors.
You can season salmon with either, salt and pepper, household spices, store-bought rubs, marinades, glazes, or sauces.
How do you cook a chinook salmon?
To cook Chinook salmon, also known as king salmon, you can use a variety of methods such as grilling, baking, pan-searing, or poaching.
Be sure to check out my fall salmon recipes healthy google web story!
From simple salad sides to fresh veggies and even some pasta dishes, I put together the gluten free perfect side dish list that'll make your salmon main course shine like the star that it is.
Best Salmon Recipes For Fall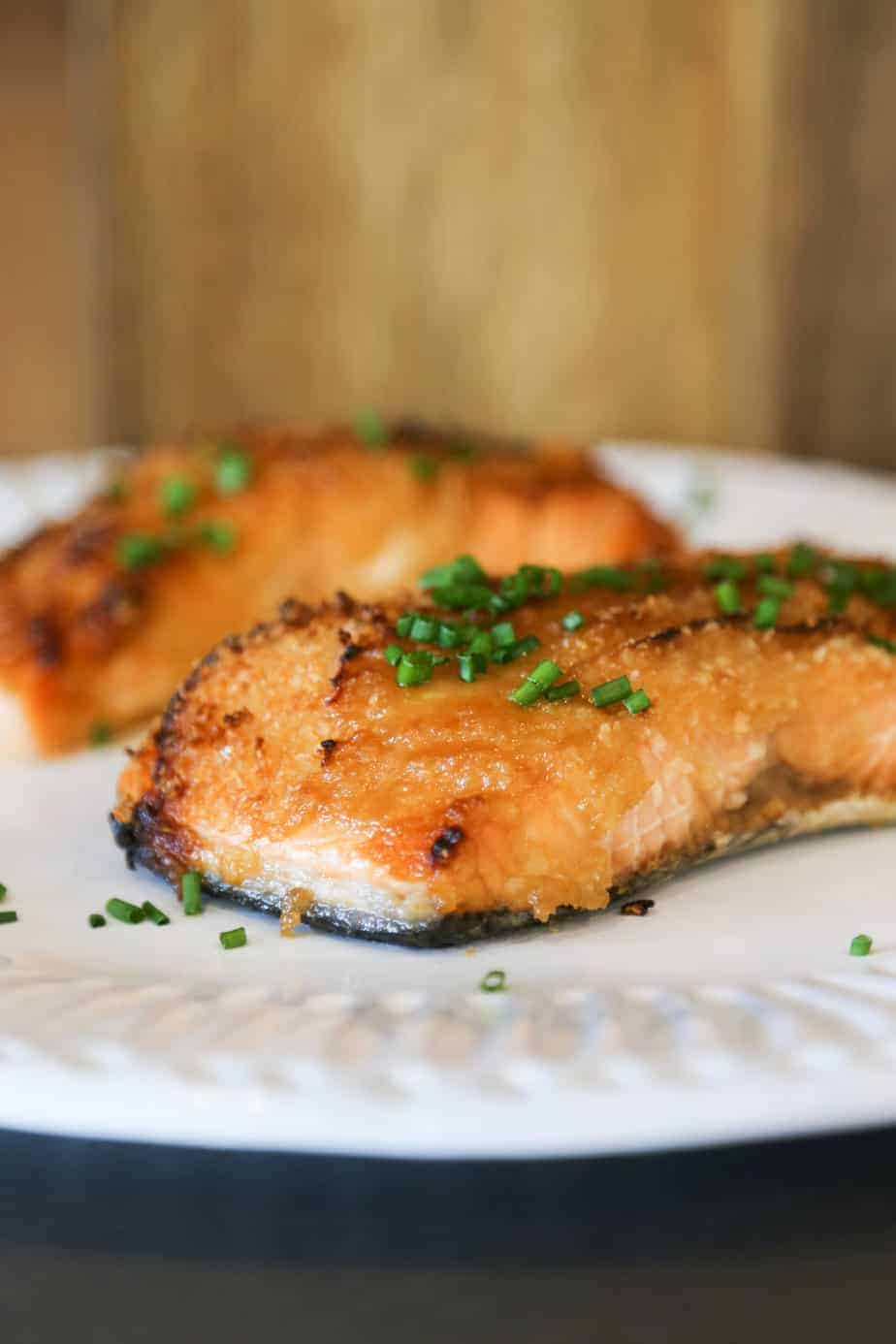 This air fryer salmon recipe with dijon mustard sauce is a simple meal you are sure to enjoy this fall!
This keto salmon recipe is cooked in a delicious creamy sauce with shallots.
A delicious dish that makes a perfect fall weeknight dinner.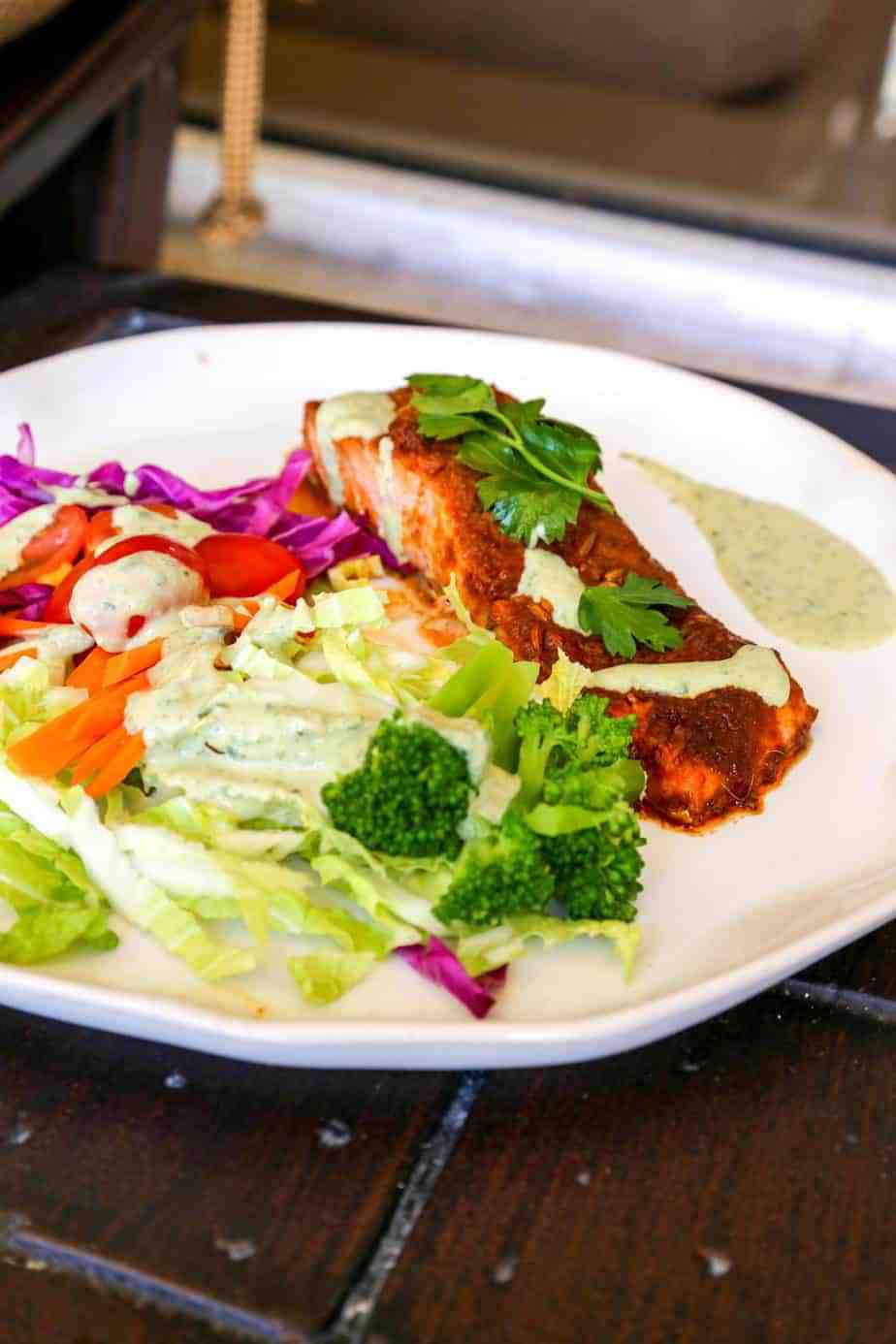 This simple salmon recipe is always tender and perfectly seasoned.
Packed with smokey peruvian spices, fall salmon recipe is perfect to enjoy if you are on a low calorie diet.
Tart, sweet, and oh so delicious!
This Huckleberry Glazed Salmon is a simple recipe that is one of the best fall salmon meals
This creamy salmon pasta is made with just few simple ingredients.
It's easiest dinner you'll make again and again during those cooler autumn months.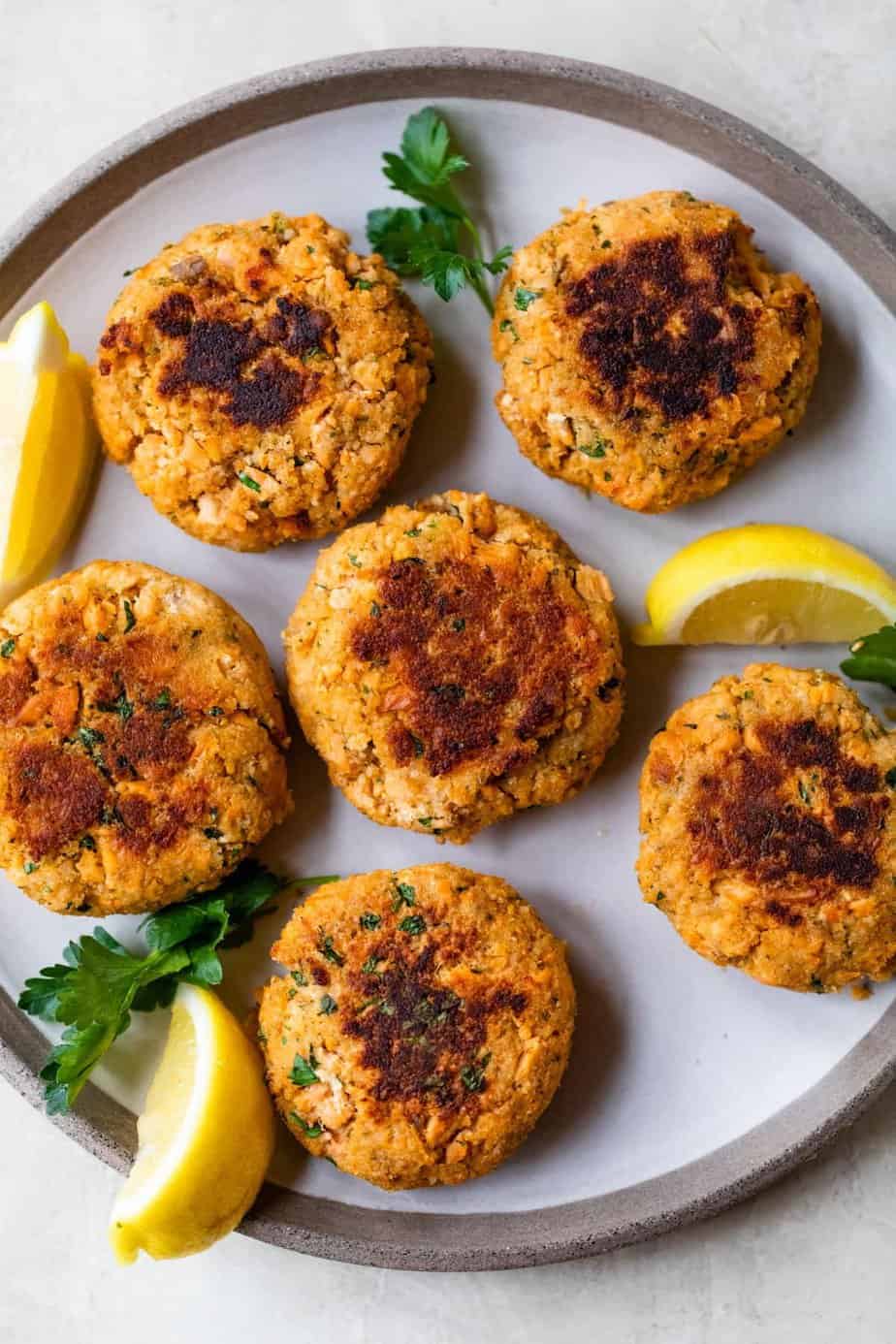 An budget-friendly weeknight dinner; oven baked salmon patties made with sweet potatoes, green onions, and coated in panko bread crumbs.
This is one of the best salmon dinners to make for the whole family this fall.
This shrimp and salmon pasta recipe is creamy and makes a delicious meal!
A comforting salmon weeknight dinner to serve during the cool fall months.
Smoked salmon pasta salad is a meatier, brighter, and more flavored version of the average pasta salad.
It's a good side dish to make for a potluck dinner or family bbq.
This salmon pasta recipe features tender salmon with linguine pasta tossed in a delicious lemon creamy sauce.
It's one of the most simplest salmon dinners to make for the whole family this fall.
Seared Salmon Tacos with Avocado Crema! It's the perfect twist on the original fish taco and a go-to salmon recipe.
Your whole family will love when you cook up this delicious dish for dinner during the cool fall months.
Oven baked salmon in a spicy olive oil seasoning.
20 min tops to make one of the best fall salmon dinners!
Baked salmon filets topped with a dukkah crumb and served with a fennel and orange salad.
A deliciously stunning centerpiece, perfect for any fall dinner party.
This salmon kale salad is a fall harvest salad made with kale, apples, Parmesan salmon, roasted potatoes, green beans, and an tahini dressing.
One of the best healthy salmon recipes to make for dinner this fall.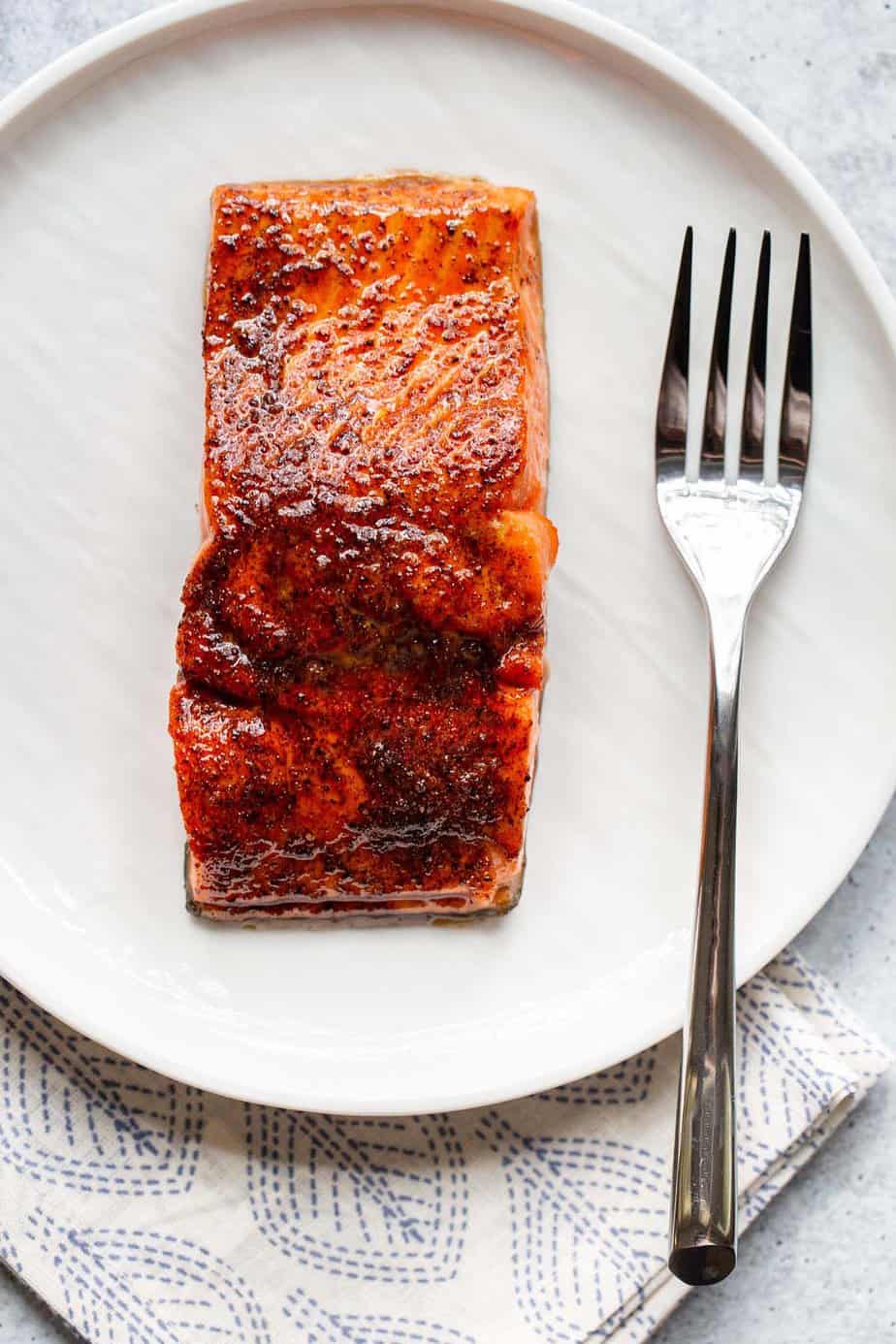 Air Fryer Brown Sugar Salmon is a delicious dish that is perfect for a fall weeknight dinner.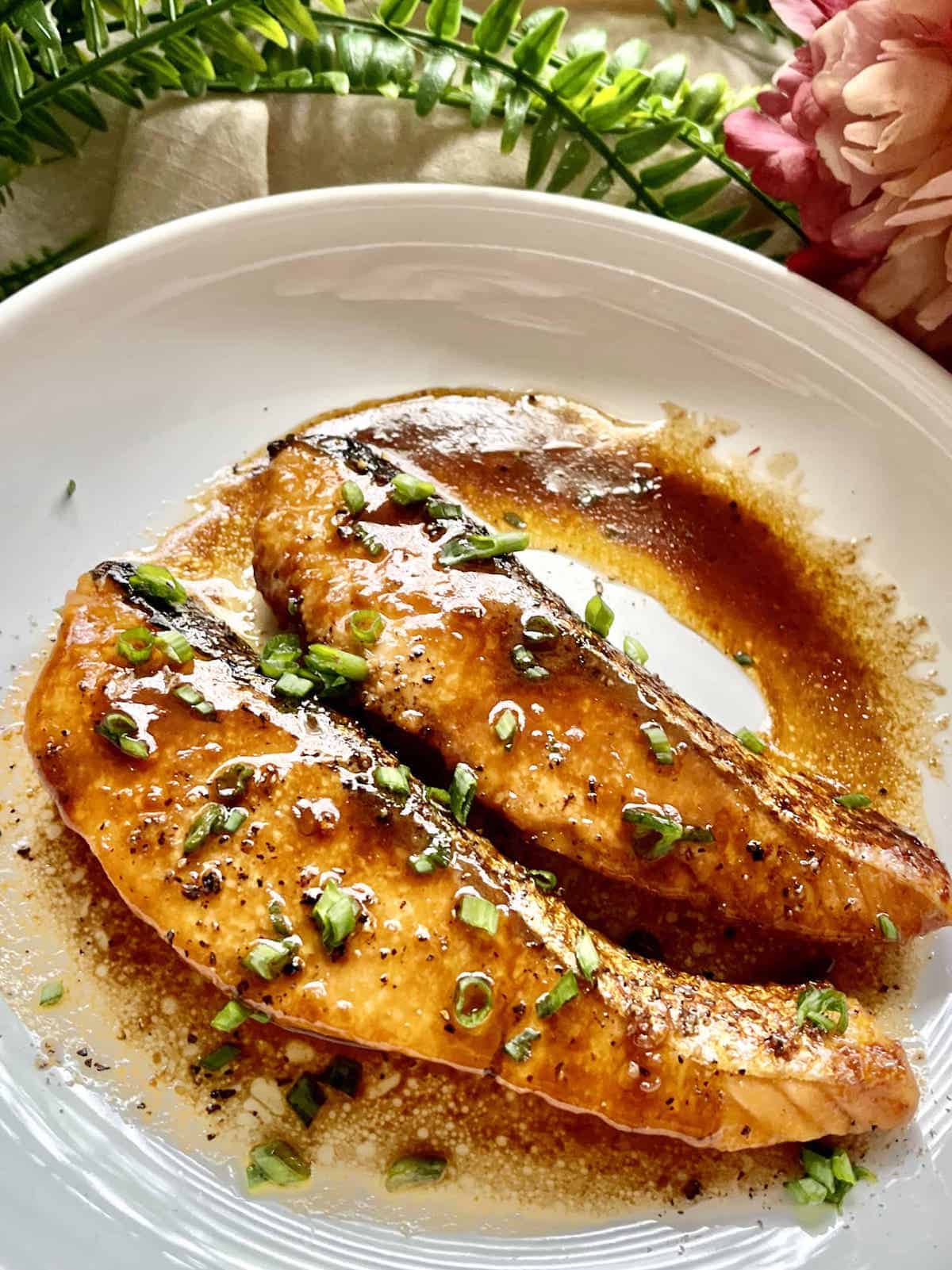 This Pan Fried Teriyaki Salmon recipe is sweet, savory and full of umami.
Plus, with only 10 minutes cooking time it's a perfect for a fall busy weeknight dinner!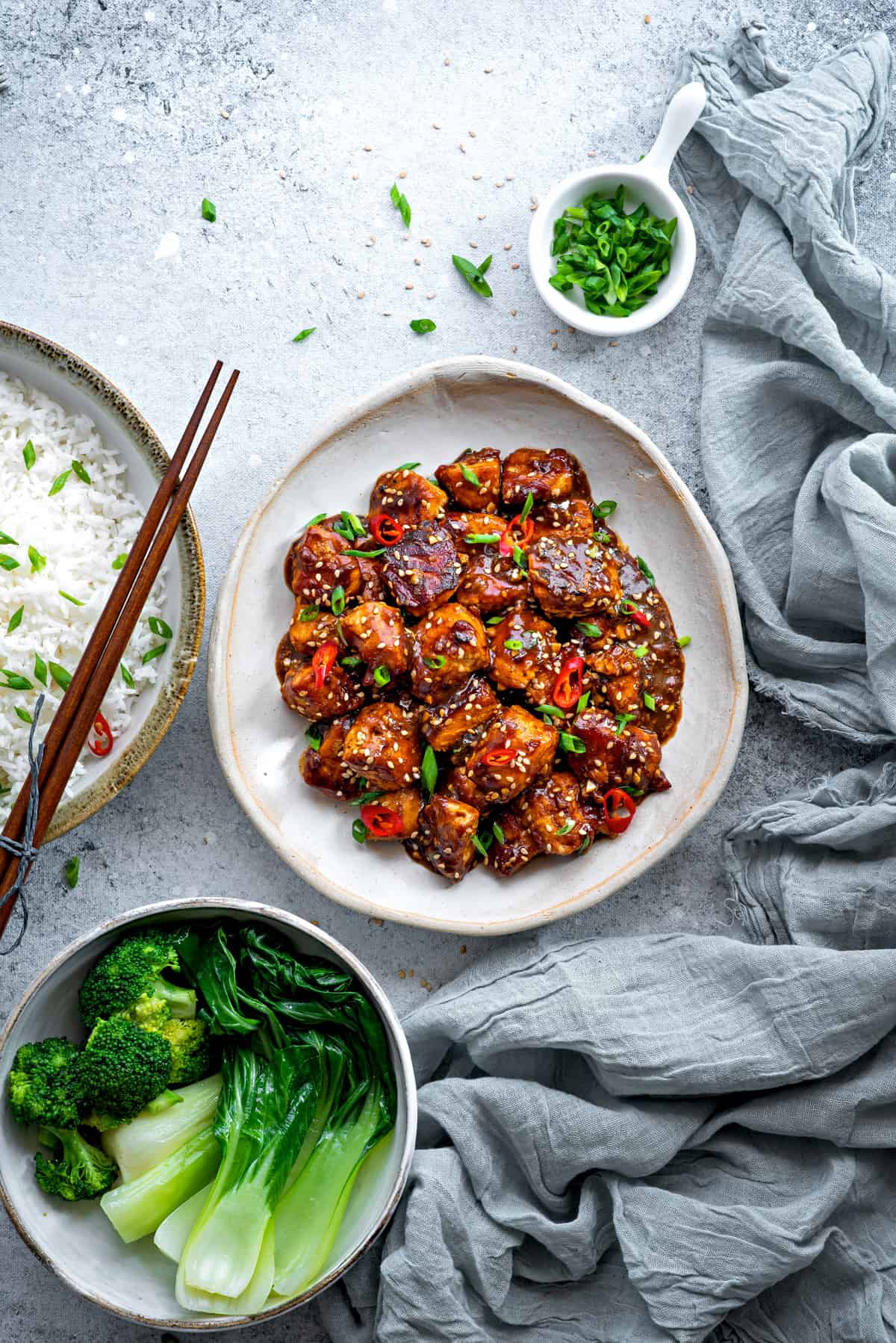 This simple salmon recipe is a beautiful main course that's easy enough for fall weeknight dinners!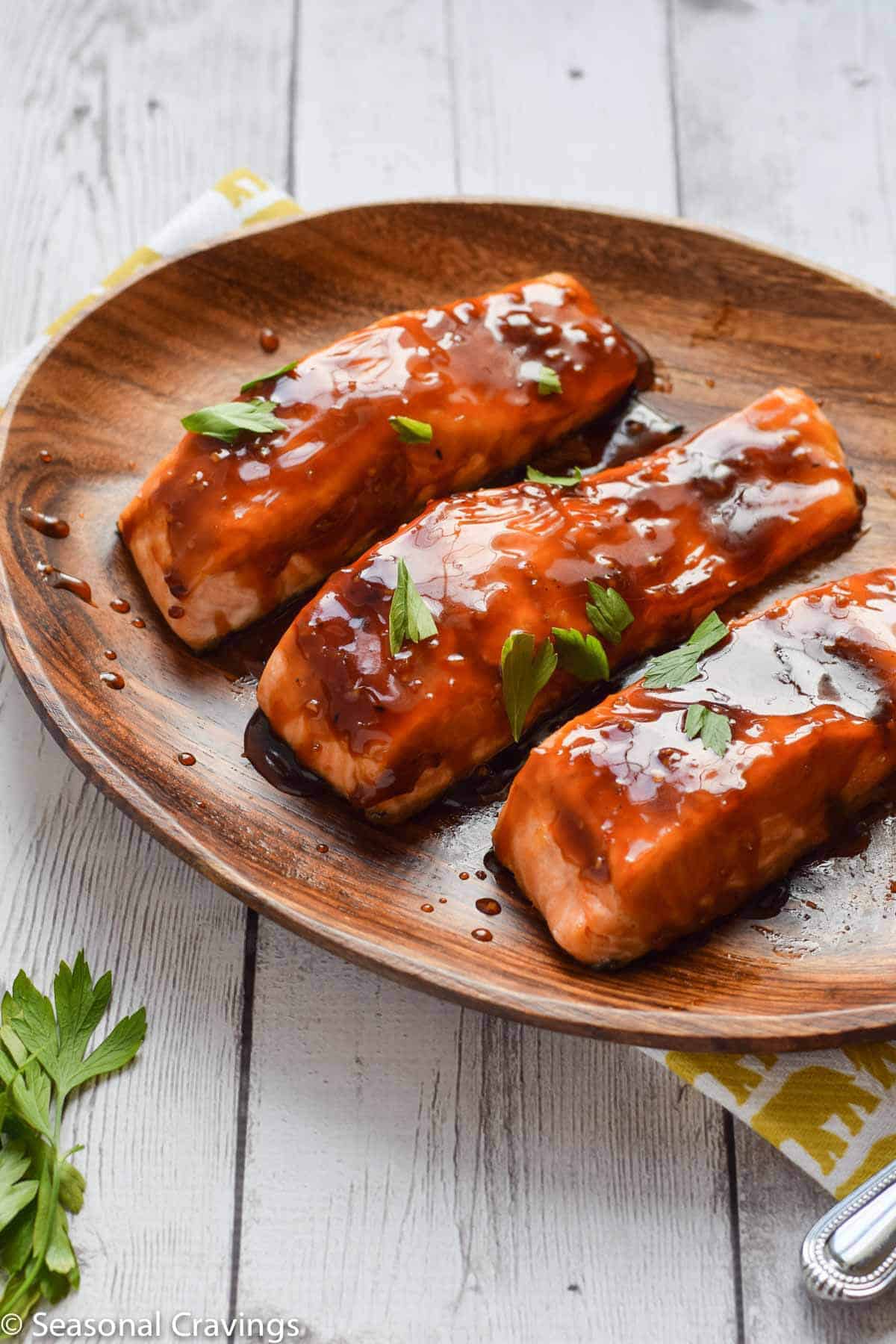 This easy Teriyaki Salmon recipe is flavorful and an absolutely delicious dish.
Salmon Recipes Collection
Check out this list of 59 magical Christmas salmon recipes and you'll have your holiday season meal prep sorted in no time.
This collection of 24 keto salmon recipes has something for everyone.