Check out these 62 fall vegetarian recipes perfect for the autumn season!
When fall rolls around, I'm all about warm, comforting meals like hearty soups, casseroles, and pastas . Too often, though, these delicious meal recipes revolve around meat. However if you aren't a meat lover, you too can enjoy a cozy easy meal this autumn.
Whether you're a strict vegetarian or are just looking to cut back on your meat consumption, I've got some delicious meatless recipes for you to enjoy this fall.
This post may contain affiliate links. As an Amazon Associate I earn from qualifying purchases at no cost to you. See my Affiliate Disclosure to read my policy and more about affiliate links.
What are the most filling vegetarian foods?
Some incredibly filling vegetarian foods include:
Artichokes.
Broccoli.
Peas.
Sweet Potatoes. .
Cauliflower.
If you want to know what other vegetarian foods are filling (and why they are filling) click here!
Whaat is the most popular fall food?
Throughout the fall season, some popular foods include apples, pumpkins, sweet potatoes, pumpkin pie, turkey, cornbread stuffing, and pecan pie.
Be sure to check out my fall dinner ideas google web story!
Best Vegetarian Recipes For Fall
These Fall Vegetarian Recipes are not only delicious but they are also jam-packed with healthy seasonal produce.
Whether you are looking for something easy and quick, comforting and cozy, this collection of 62 meatless recipes is perfect for the fall season!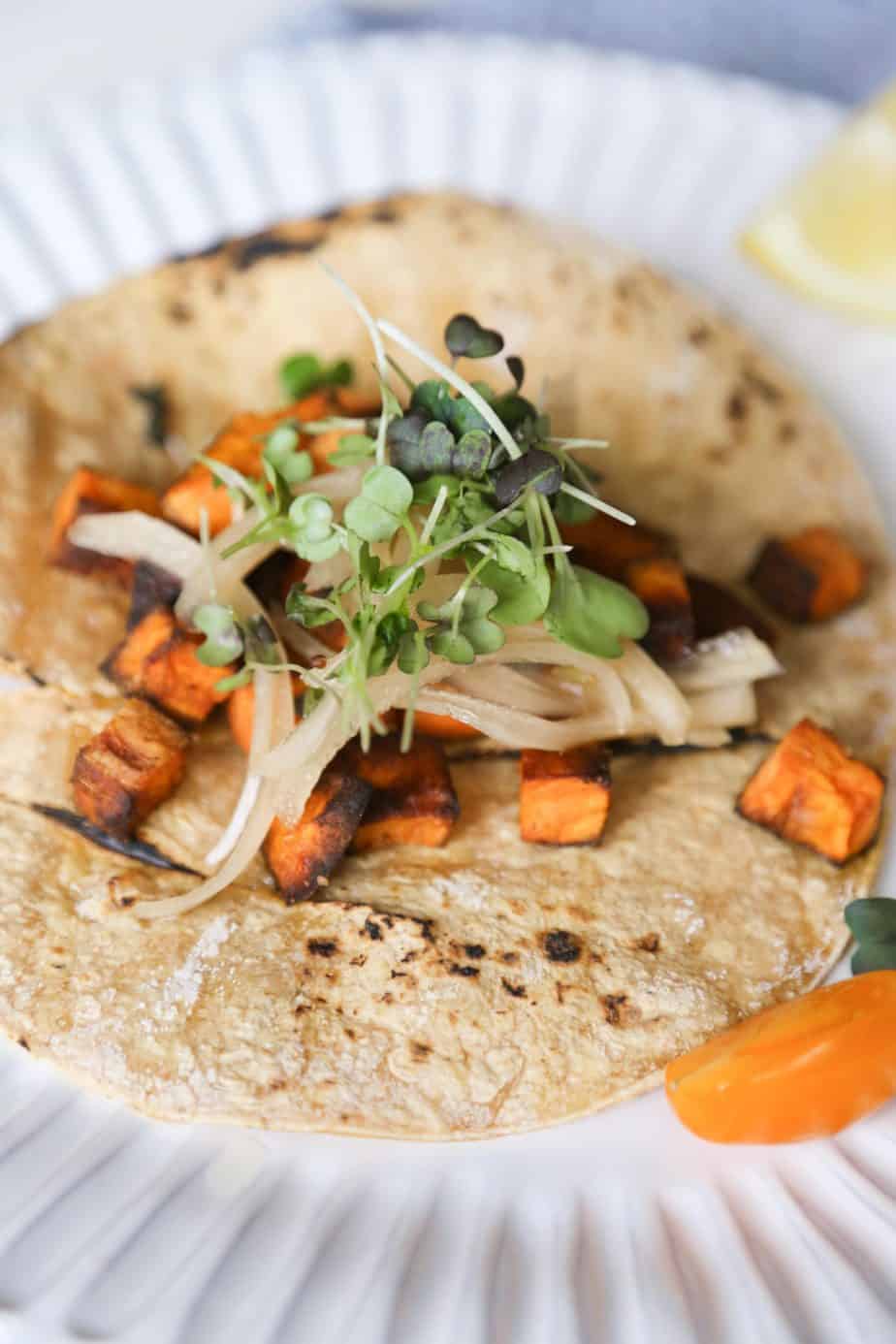 These vegan tacos are so hearty and filling, meat eaters won't miss the meat!
With sweet potatoes and black beans over a tortilla topped with pickled onions, these tacos are bound to become one of your favorite meatless dishes during the fall.
---
---
---
Black Bean Enchiladas are an easy fall vegetarian dinner with sweet potatoes, corn and plenty of cheese!
Components can be made in advance so it's one of the best vegetarian dinners for a fall busy weeknight.
---
This hearty pumpkin soup with sweet potatoes is comforting and packed with flavor.
With roast pumpkin and sweet potatoes, it's budget-friendly and an easy recipe to make for dinner throughout the fall season.
---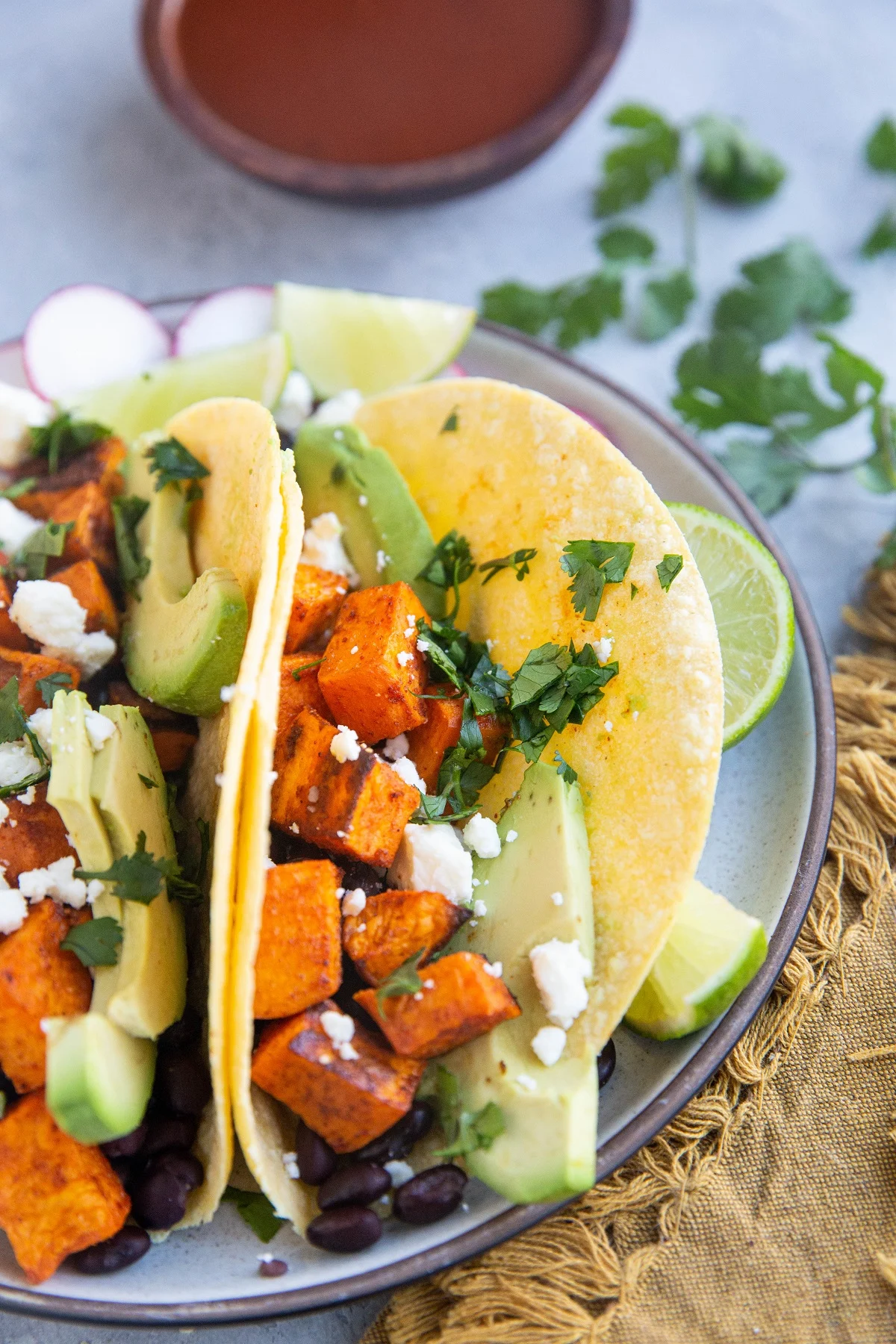 Fresh and flavorful vegetarian tacos with sweet potatoes and black beans make a nourishing fall meatless meal!
---
This vegan hearty chili with sweet potatoes is a flavorful dish perfect to serve for dinner during the cooler autumn months.
---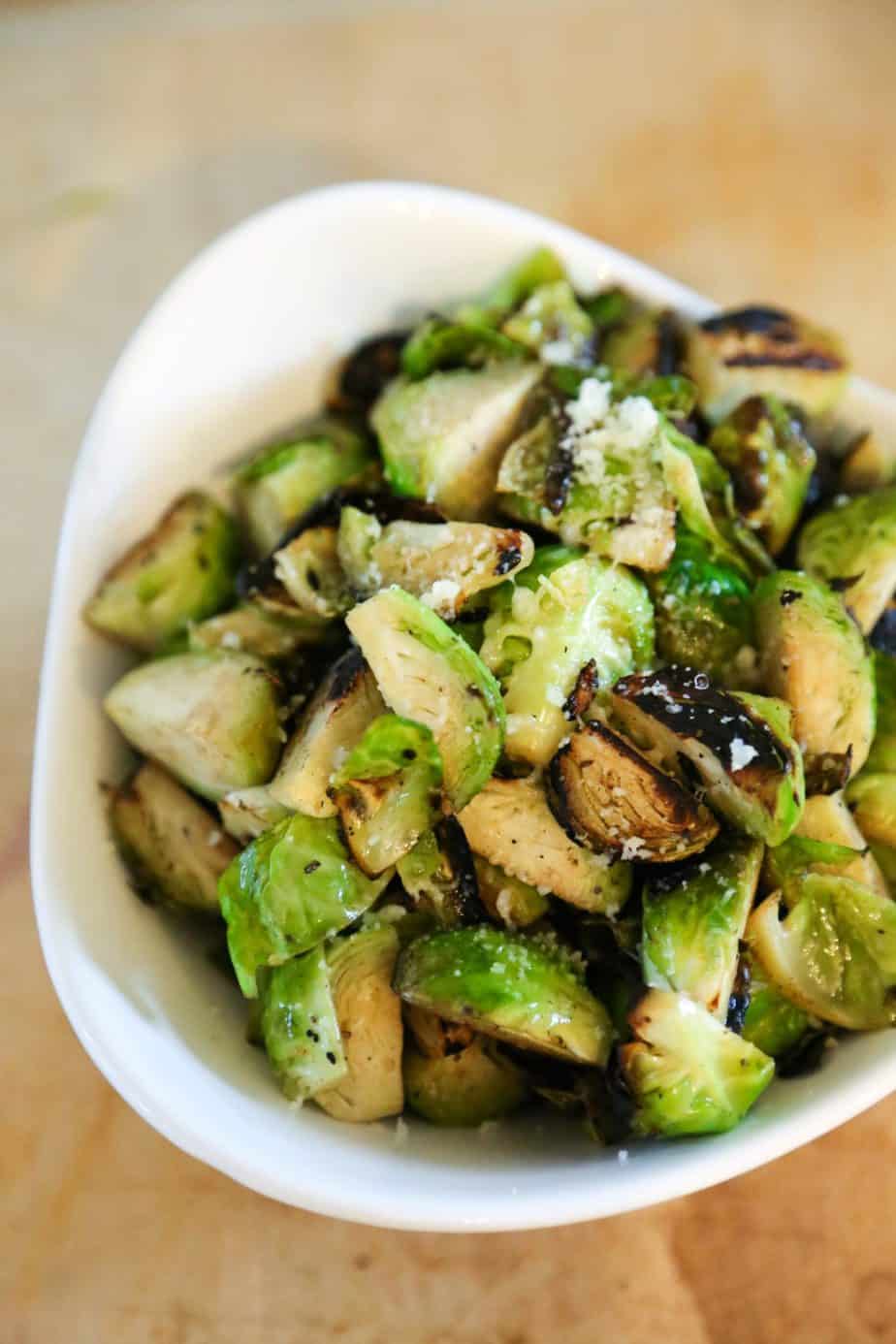 These Garlic Butter Roasted Brussels Sprouts make the perfect side dish.
You'll whip up Brussels sprouts in a matter of minutes on the stovetop, and they will pair perfectly with any fall vegetarian main course.
---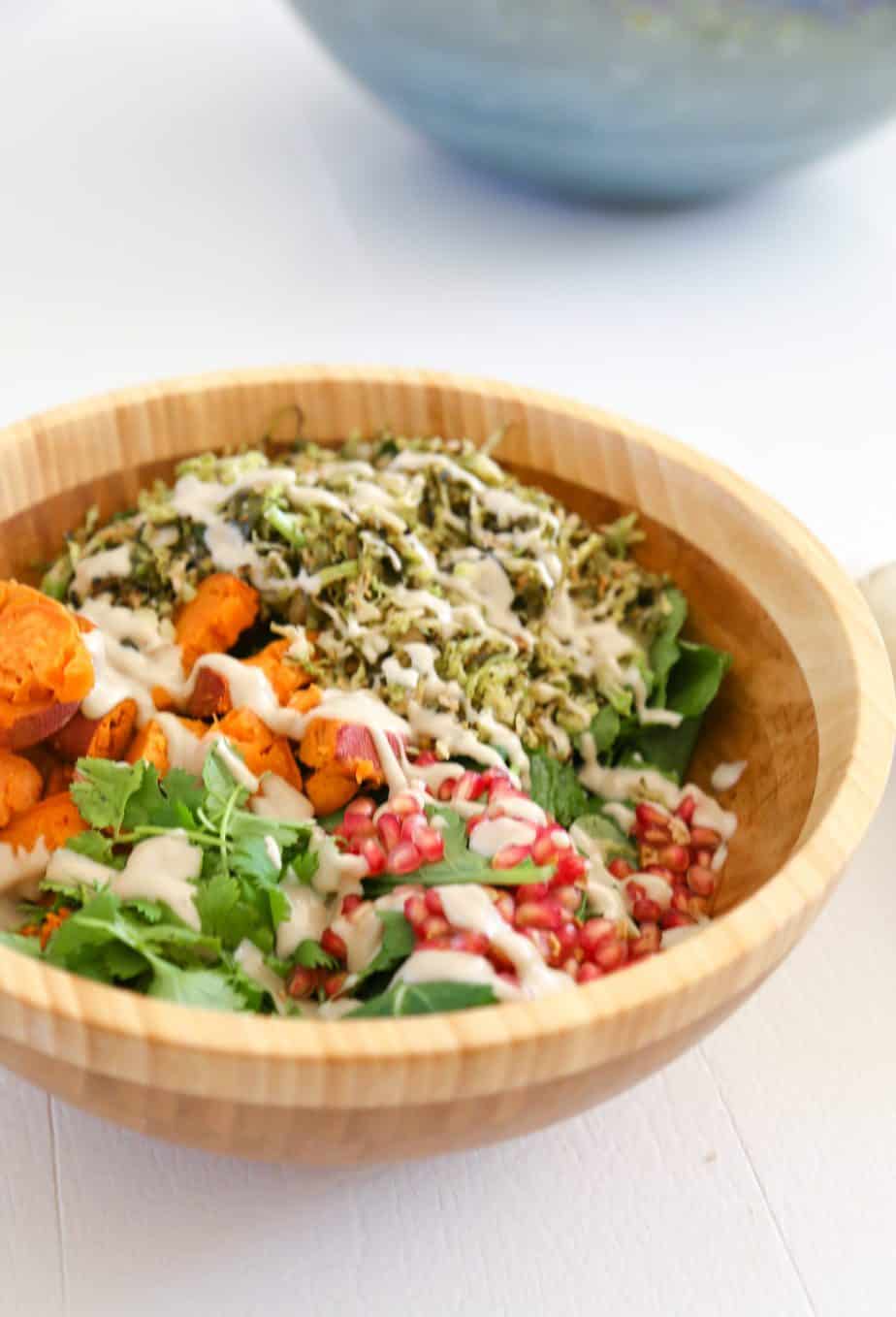 This Brussels sprouts salad is one of the best vegan side dishes to make this fall.
---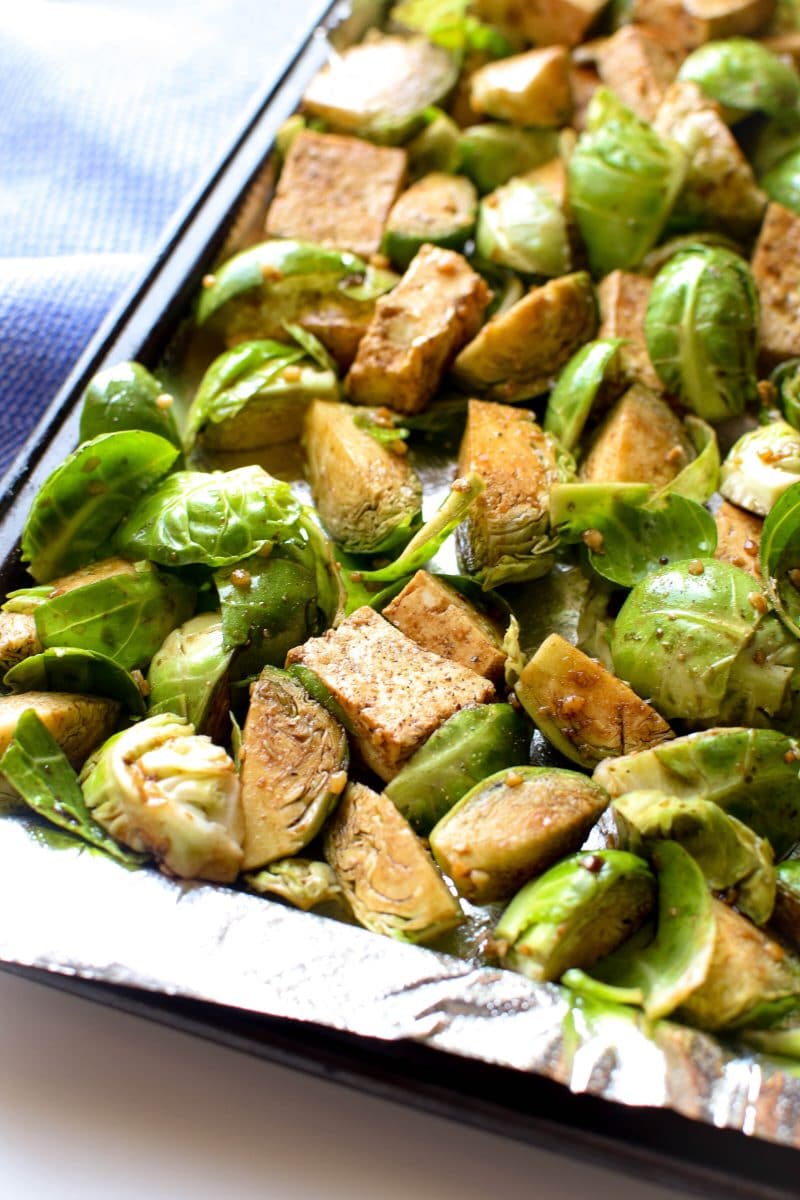 The whole family will love this sheet pan garlic tofu and Brussels sprouts fall meatless dinner that is naturally vegan and gluten-free.