The Best Fall Vegetarian Recipes To Make This Season!
Best Fall Vegetarian Recipes (Page 3)
This vegan butternut squash risotto is the ultimate fall comfort meal!
Featuring roasted butternut squash and thyme, this flavorful dish is one of the best fall vegan dinners.
---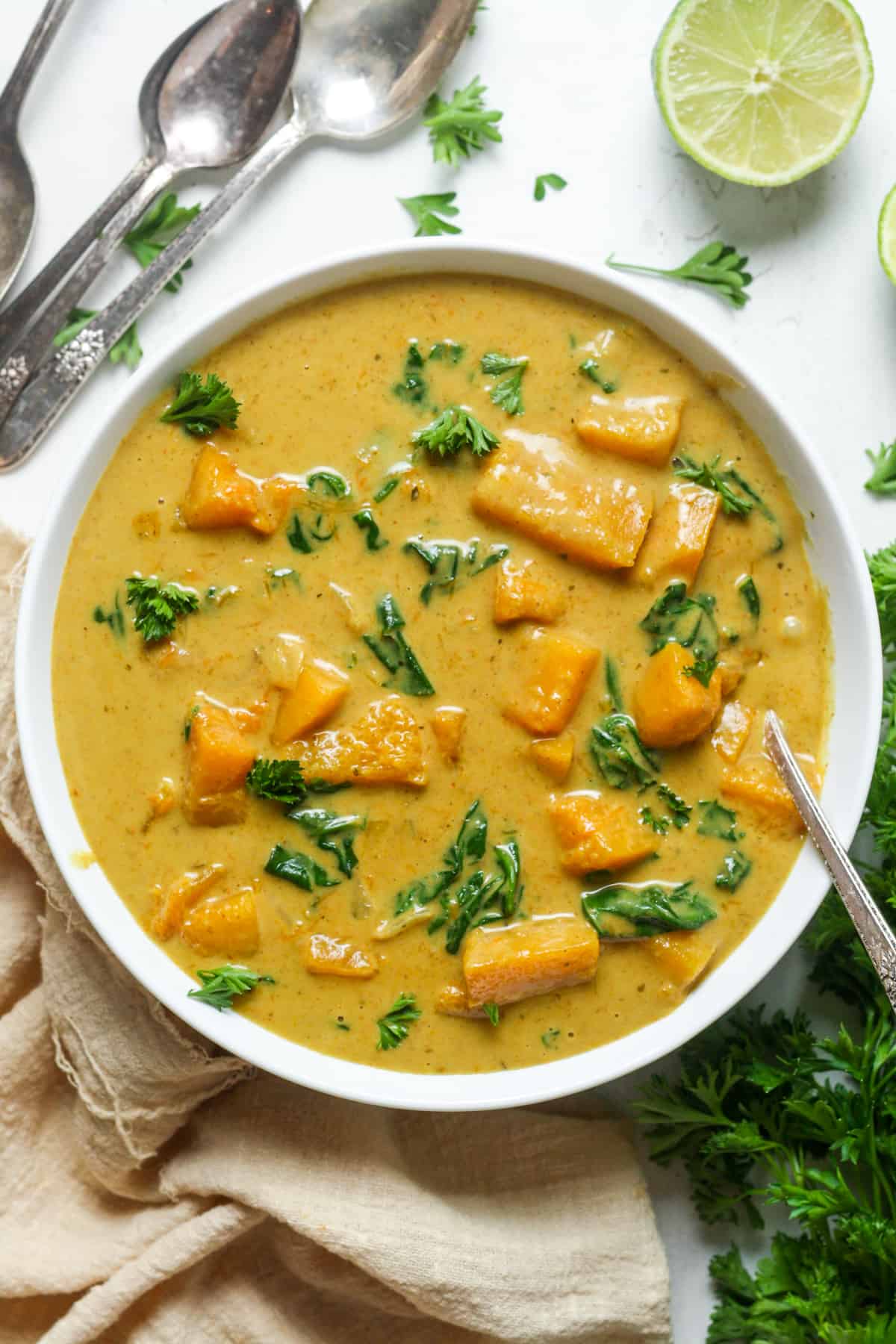 This butternut squash curry is a hearty and savory fall vegetarian main course.
This one meatless dinner recipe is great for any fall special occasion!
---
---
Creamy butternut squash curry with crispy chickpeas is vegetarian dinner perfection served with steamed rice.
Warm and comforting, it's an ideal meatless dinner for the fall season.
---
---
This wild rice pilaf is one of the best fall side dishes.
The vegetarian perfect side dish is loaded with butternut squash, fresh apples, pecans, currants, and fall spices.
---
This simple vegan and gluten-free perfect side dish pairs with so many of your favorite vegetarian meals, making its one of the best plant-based recipes for the fall season!
---
---
This easy pumpkin soup without cream is made with seven ingredients and is ready in 15 minutes.
It's a perfect soup to serve at your vegetarian Thanksgiving dinner this year.
---
One pot brown rice and veggies is a perfect side dish with whole grains and plenty of fresh veggies mixed in.
Goes great with all kinds of your favorite vegetarian fall recipes to dinner a breeze!
---