The 10 best vegan Christmas cupcakes!
When it comes to vegan christmas desserts, I say the more, the merrier, especially if we're talking about vegan cupcakes. The best part about Christmas cupcakes is that you can work with virtually any of your favorite festive goodies like gingerbread men or crushed candy canes .
These 10 delicious cupcakes make the perfect addition to a holiday party or a finishing touch to a holiday dessert table, especially when paired with Christmas gin cocktails or vegan Christmas appetizers.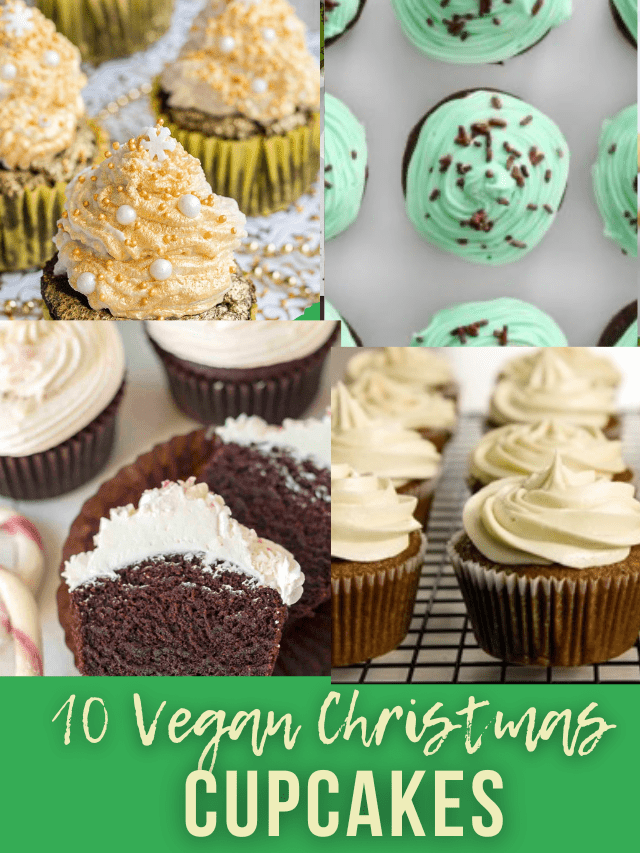 This post may contain affiliate links. As an Amazon Associate I earn from qualifying purchases at no cost to you. See my Affiliate Disclosure to read my policy and more about affiliate links.
Be sure to check out my vegan xmas cupcakes 2023 google web story!
Christmas Recipes Collection
Holiday Cupcake Recipes Collection
Vegan Christmas Cupcakes Recipes