The 10 best vegan christmas cupcakes !
When it comes to vegan christmas desserts, I say the more, the merrier, especially if we're talking about vegan cupcakes. The best part about Christmas cupcakes is that you can work with virtually any of your favorite festive goodies like gingerbread men or crushed candy canes . These 10 delicious cupcakes make the perfect addition to a holiday party or a finishing touch to a holiday dessert table, especially when paired with Christmas gin cocktails or vegan Christmas appetizers.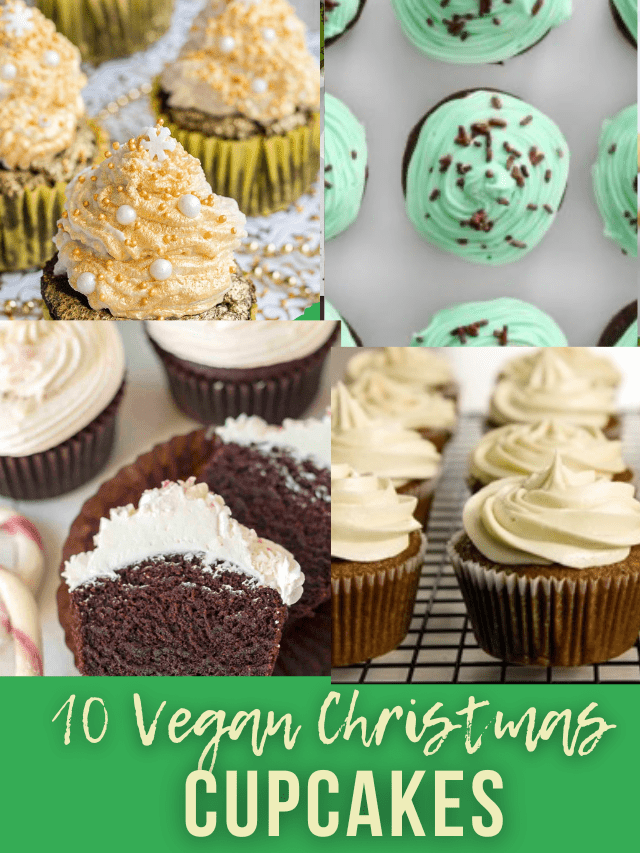 Do vegan christmas cupcakes taste good?
It is possible to have vegan christmas cupcakes that taste amazing. They aren't necessarily going to be more oily but the vegan cupcake recipes do require some tweaking with the wet ingredients and/or dry ingredients in order to make sure that they turn out okay.
What are vegan cupcakes made of?
Let's go over the ingredients you need to make any vegan cupcake recipe:
Flour (pastry or cake flour will give you the best cupcake, but All purpose works too)
Baking powder & baking soda
Salt (yes it 100% necessary and actually makes desserts sweeter!)
Plant-based milk (any works like oat milk, coconut milk, or soy milk)
Oil, Vegan Butter, Vegan margarine, Dairy-free butter (serves as the fat needed to keep this cupcakes moist…earth balance is great for vegan cupcake baking!)
Sugar, dark brown sugar, light brown sugar, coconut sugar (make sure to use organic to keep it vegan!)
Vegan butter & powdered sugar (for the frosting part of these recipes)
What are vegan gluten free cupcakes made of?
A gluten-free flour blend is key to creating the perfect vegan gluten free cupcake texture. Almond flour smells just like cake and provides a crumb texture. Potato starch makes them light and fluffy. And cornstarch adds structure.
Can vegan christmas cupcakes be frozen?
Yes, can be frozen with or without the frosting. Just store them in a freezer bag or airtight container. They should be fine in the freezer for months.
Do vegan cupcakes contain eggs?
Vegan cupcakes are individual cakes made without any animal products, such as dairy or eggs.
Vegan Christmas Cupcakes Recipes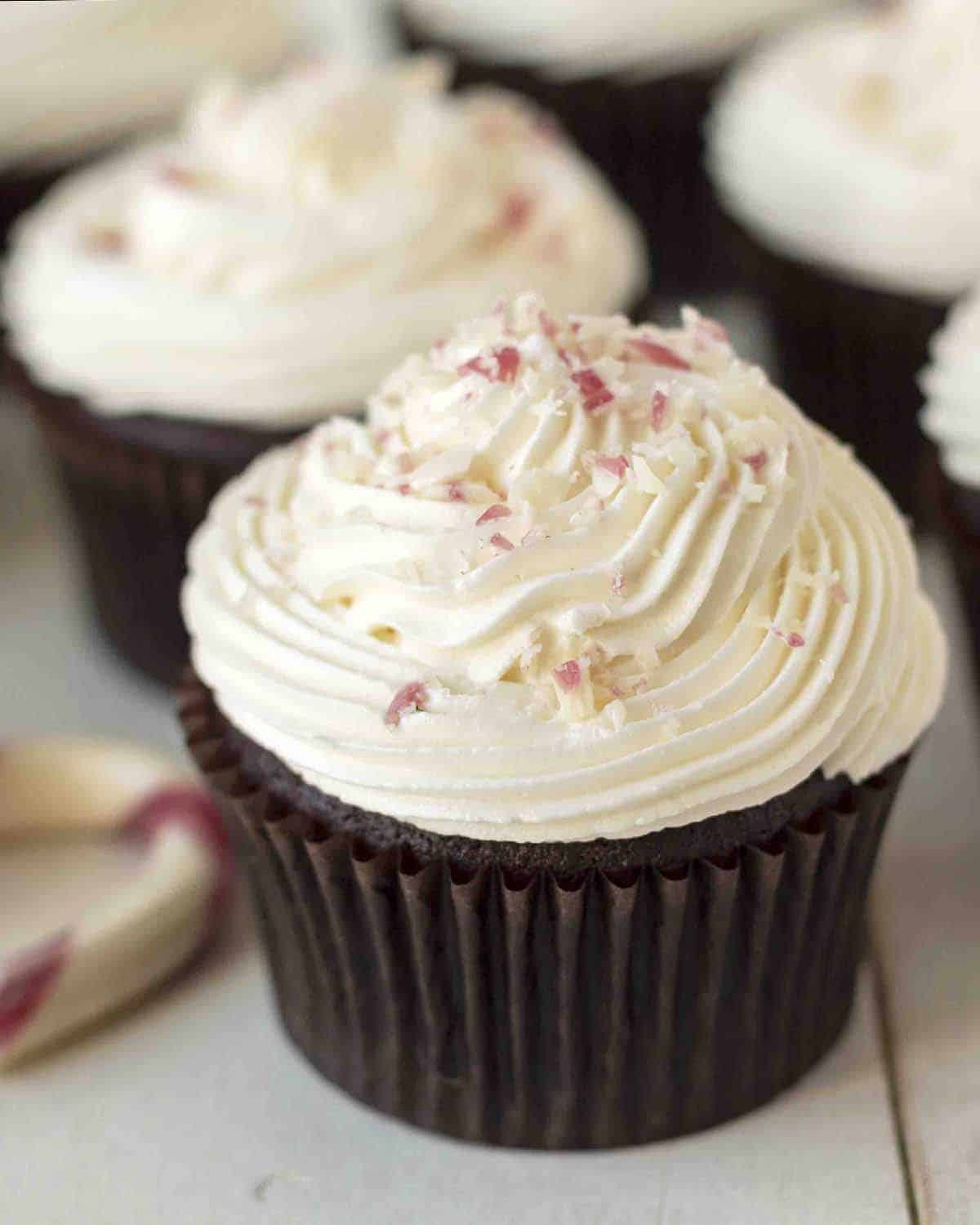 First, easy gluten-free vegan chocolate peppermint candy cane cupcakes that make a perfect treat perfect for the holidays! The rich vegan chocolate cupcakes recipe uses creamy peppermint frosting and crushed candy canes. This festive recipe will put a smile on the faces of everyone you serve them to!
Laden with the lovely sweetness of pure maple syrup and golden syrup, throughout, these eggless cupcakes are an indulgent, yet natural, treat that are perfect to serve during this festive period.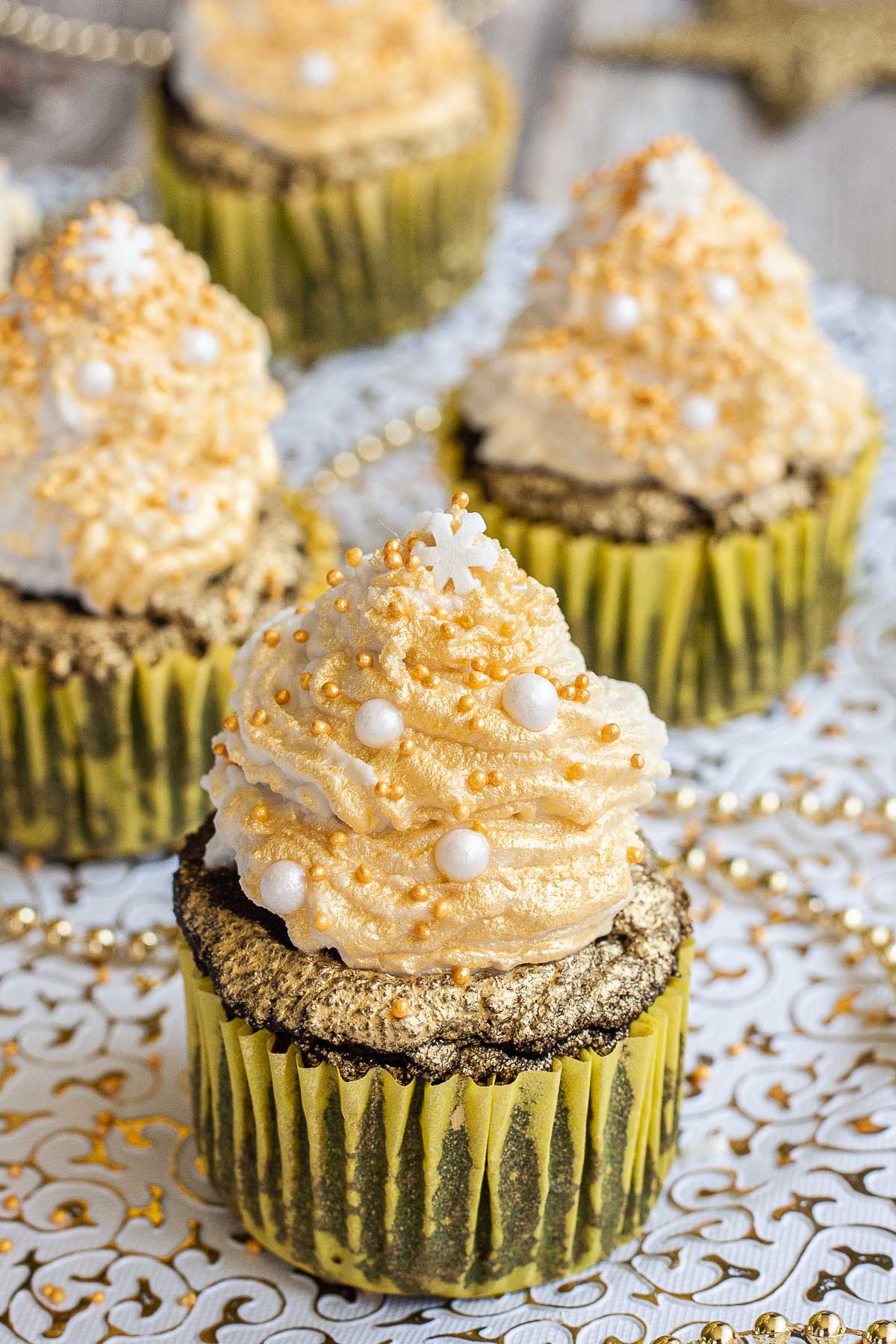 How do you like your chocolate brownies? like them fudgy, chocolatey, and moist. The full recipe only calls for one bowl, a muffin tin and 9 wholesome key ingredients to make these festive vegan brownie cupcakes. Are you ready one of the best christmas recipes?
This favorite holiday vegan cupcake recipe is adapted from Vegan Cupcakes Take Over the World. The original recipe swapped the lemon vegan cream cheese frosting for a cinnamon vanilla frosting, and topped each cupcake with a Newman Ginger-O cookie. They no longer make that sandwich cookie flavor, but fortunately, these vegan gingerbread cupcakes really don't need a garnish. These cupcakes are perfect for this festive time of year!
This chocolate cupcake recipe is vegan, gluten-free, allergy-free, and a perfect way to take your chocolate cupcake craving up a notch! Homemade vegan chocolate cupcakes topped with festive christmas green, minty, & buttercream dairy-free frosting with a small amount of chocolate sprinkles!
Love this holiday recipe round up? Check out 56 Non Traditional Thanksgiving Dinner Ideas , 61 Low Carb Thanksgiving Side Dishes , 11 Vegan Halloween Cupcakes , 5 Healthy Halloween Cakesicles , and 16 Satisfyingly Spooky Vegan Halloween Treats.
These rich and moist Gluten-Free Red Velvet Cupcakes are vegan, allergy-free, and topped with a homemade dairy-free cream cheese frosting! These naturally-dyed, soft and tender cupcakes have a perfect balance of sweetness and tang with mild notes of cocoa and vanilla.
Looking for an easy vegan dessert to make for Christmas ? Or are you looking for moist vanilla cupcakes to bring to your christmas party this year? These easy vegan vanilla cupcakes are going to be your go-to. Happy baking!
Super moist colorful cupcakes you won't know are gluten-free, sugar-free and low-carb! Add the BEST dairy-free vanilla frosting on top for a stellar healthy low calorie homemade red velvet treat perfect for this time of year!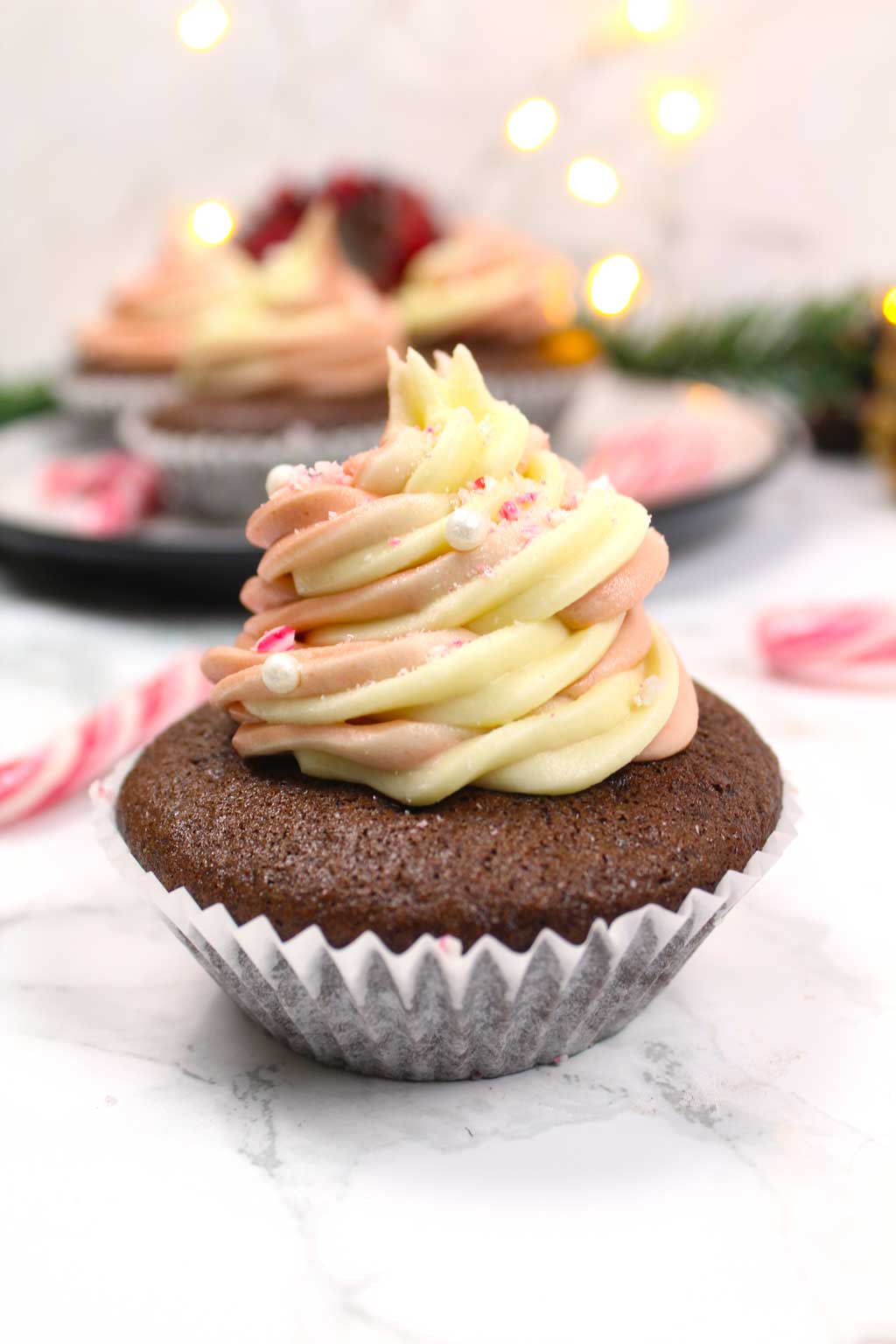 These vegan candy cane cupcakes are light, fluffy and super festive. A basic mint chocolate cupcake recipe that's topped with dairy-free peppermint buttercream and crushed candy cane pieces. No better way to celebrate Christmas with these perfect vegan cupcakes!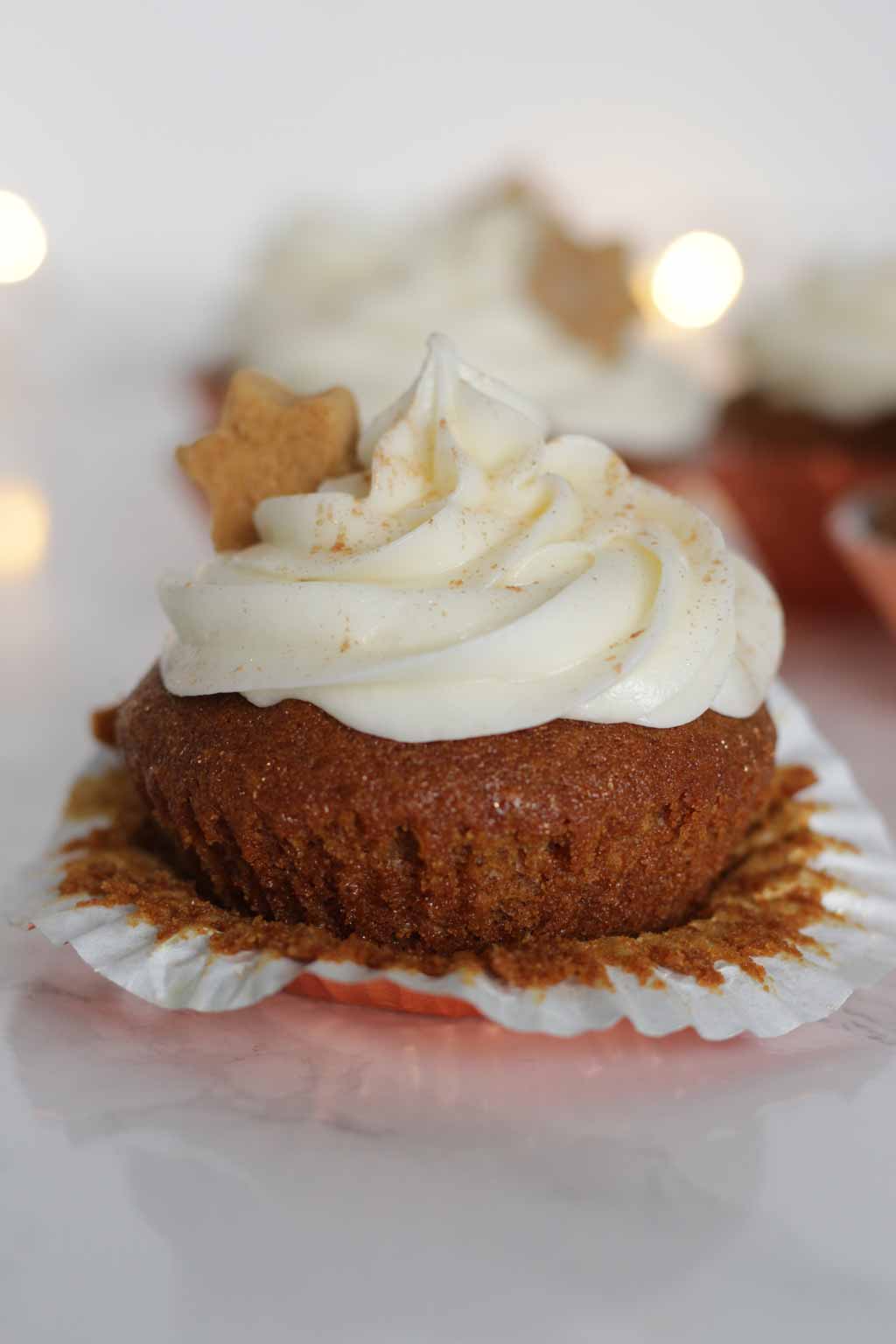 These vegan gingerbread cupcakes are moist, sticky and sweetly spiced. Top them with cream cheese frosting to make a delicious Christmassy treat that will get you in the holiday spirit!
Ring in the spooky spirit of halloween with this list of 11 of the BEST vegan halloween cupcakes!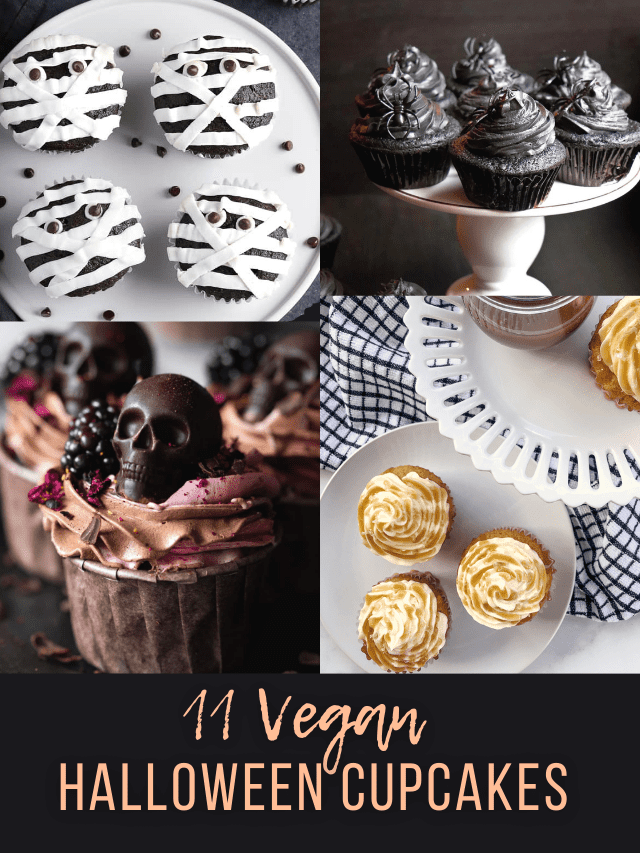 From buttercream frosting to dark chocolate frosting, red sprinkles to fun valentine sprinkles, these 14 gluten free valentines day cupcakes are a great way to enjoy the special occasion holiday!
25 of the best Gluten Free Cupcake Recipes you'll find on the internet for Father's Day!