Is KFC coleslaw gluten free?
Quick answer. Yes. KFC's coleslaw is gluten free. It is freshly prepared with finely sliced cabbage, carrots, onion, and topped with their signature gluten-free dressing.
Be sure to check out my KFC gluten free menu guide!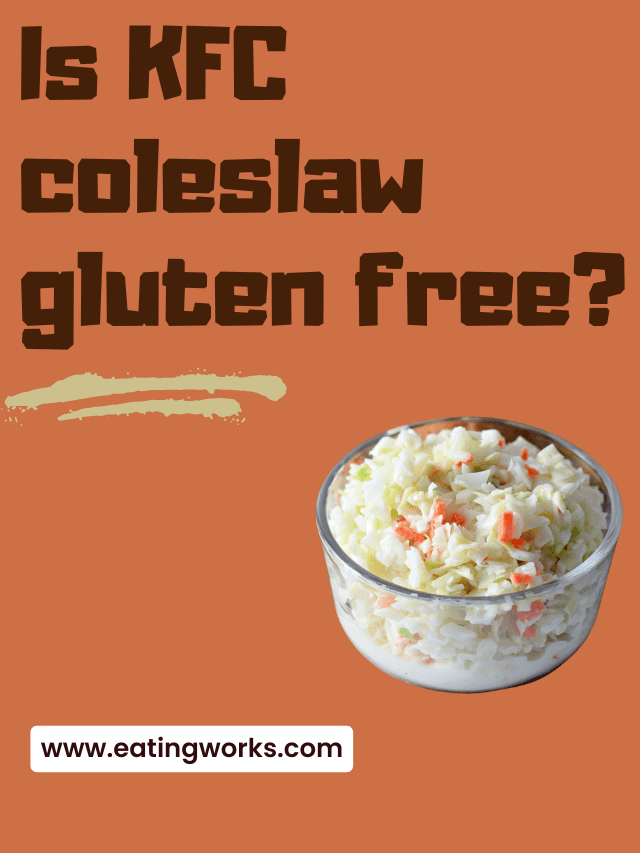 This post may contain affiliate links. As an Amazon Associate I earn from qualifying purchases at no cost to you. See my Affiliate Disclosure to read my policy and more about affiliate links.
Ingredient list of KFC's coleslaw!
Taken directly from KFC's website, the ingredients in their coleslaw includes Cabbage, dressing [(sugar, soybean oil, water, vinegar, modified cornstarch, liquid egg yolk, salt, citric acid, mustard seed, xanthan gum, potassium sorbate, sodium benzoate, ascorbic acid, natural flavour, paprika, calcium disodium edta, colour (paprika, caramel)]carrots, onions.
Copycat KFC coleslaw gluten free recipes!
Copycat KFC Coleslaw (Gluten Free) • The Heritage Cook ®
This Copycat KFC Coleslaw is one of the most popular recipes on the blog & I couldn't resist making it just in time for all of your 4th of July parties.
Click here for the recipe!
Vegan KFC Copycat Coleslaw.
This creamy, zesty, delicious vegan KFC copycat coleslaw is just like you remember it! Try making this easy slaw for your next party or potluck – your guests will love it.
Click here for the recipe!
Vegan KFC Copycat Coleslaw Recipe
Fun Fact: The coleslaw that I grew up with was never made at home. We got it from KFC (Kentucky Fried Chicken Restaurants) and I LOVED IT. In this vegan copycat version, I replicate the
Click here for the recipe!