First Watch Restaurant Gluten Free Menu In 2024
Welcome to the Gluten-Free Menu Guide for First Watch Restaurant! As someone with a gluten intolerance or sensitivity, it can be challenging to find restaurants that cater to your dietary needs.
That's why I've created this guide to help you navigate the menu at First Watch so that you can make informed decisions about your meal options.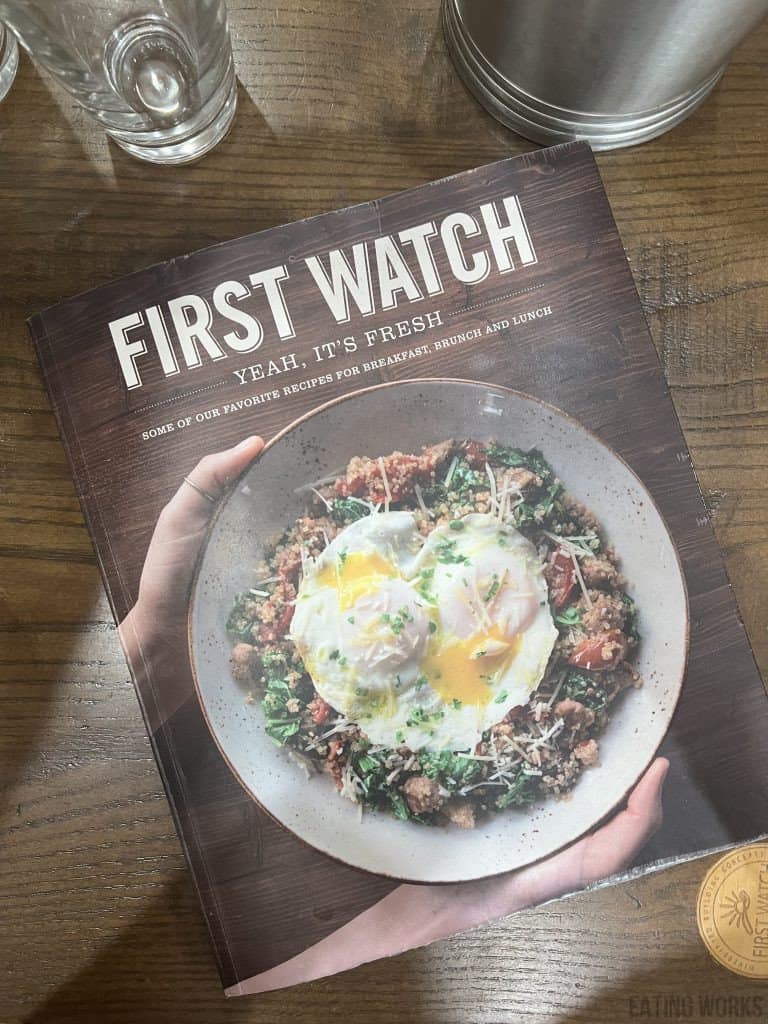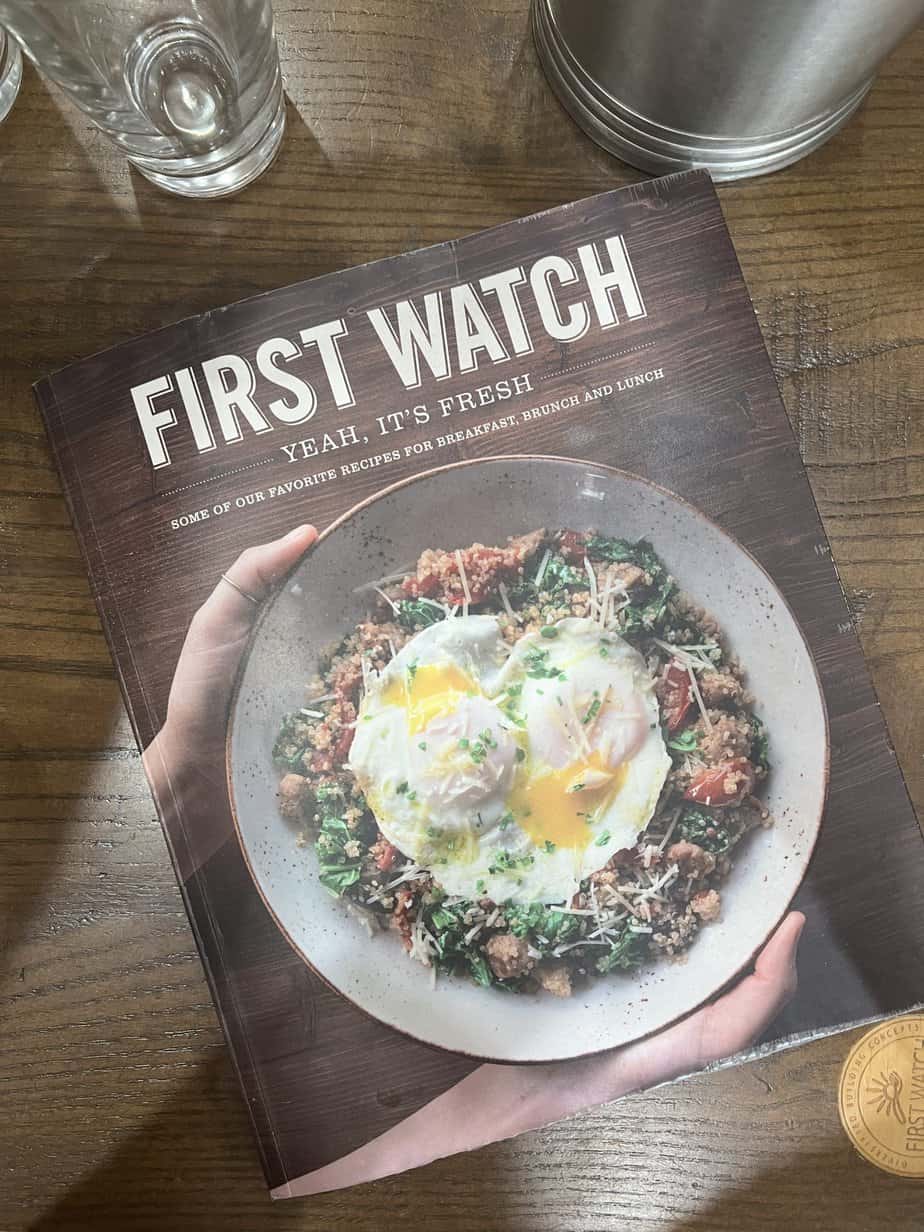 Whether you're a first-time visitor to First Watch or a regular customer who has been recently diagnosed with celiac disease, I know this guide will make your dining experience at First Watch as stress-free as possible.
In this blog post I will go over the gluten free menu items at First Watch and how to swap ingredients to make more menu items gluten free.
This post may contain affiliate links. As an Amazon Associate I earn from qualifying purchases at no cost to you. See my Affiliate Disclosure to read my policy and more about affiliate links.
Table of Contents
First Watch Gluten Free Menu Guide
Before we jump into the First Watch gluten free menu guide, let's go over what First Watch is and where you can find a location to eat at.
What is First Watch?
First Watch is an American restaurant chain based in Florida. They have 450 locations in 28 states across the United States! Since they're open from 7am to 2:30pm they specialize in breakfast brunch and lunch. Some of the most popular items are avocado toast and their egg dishes.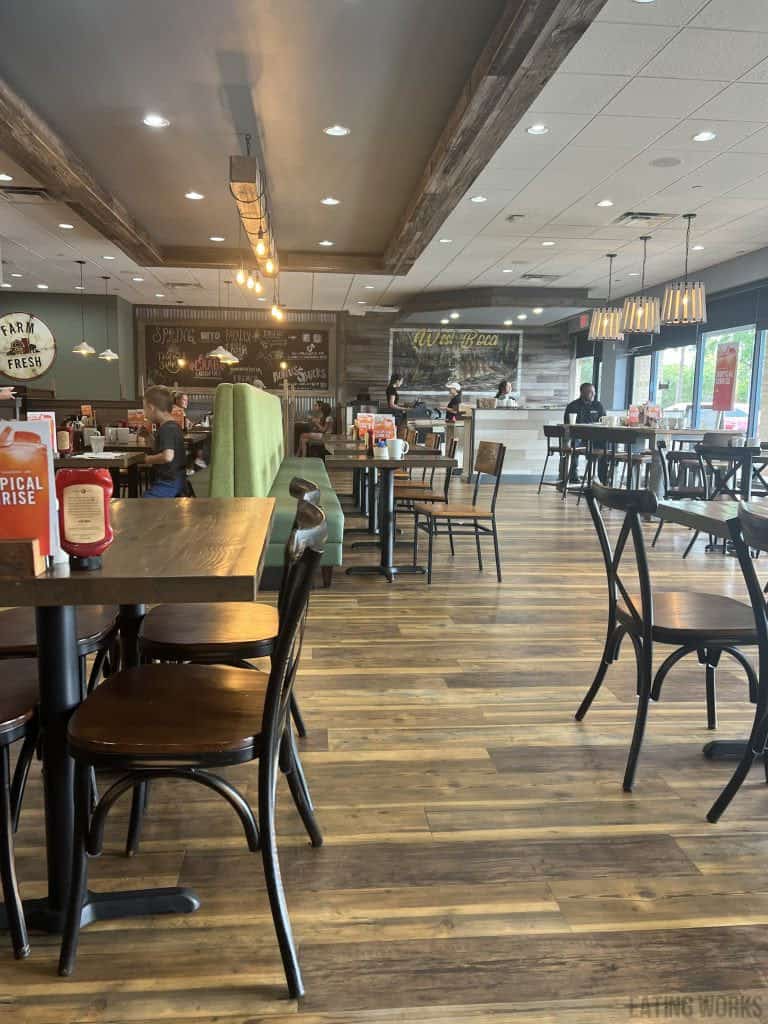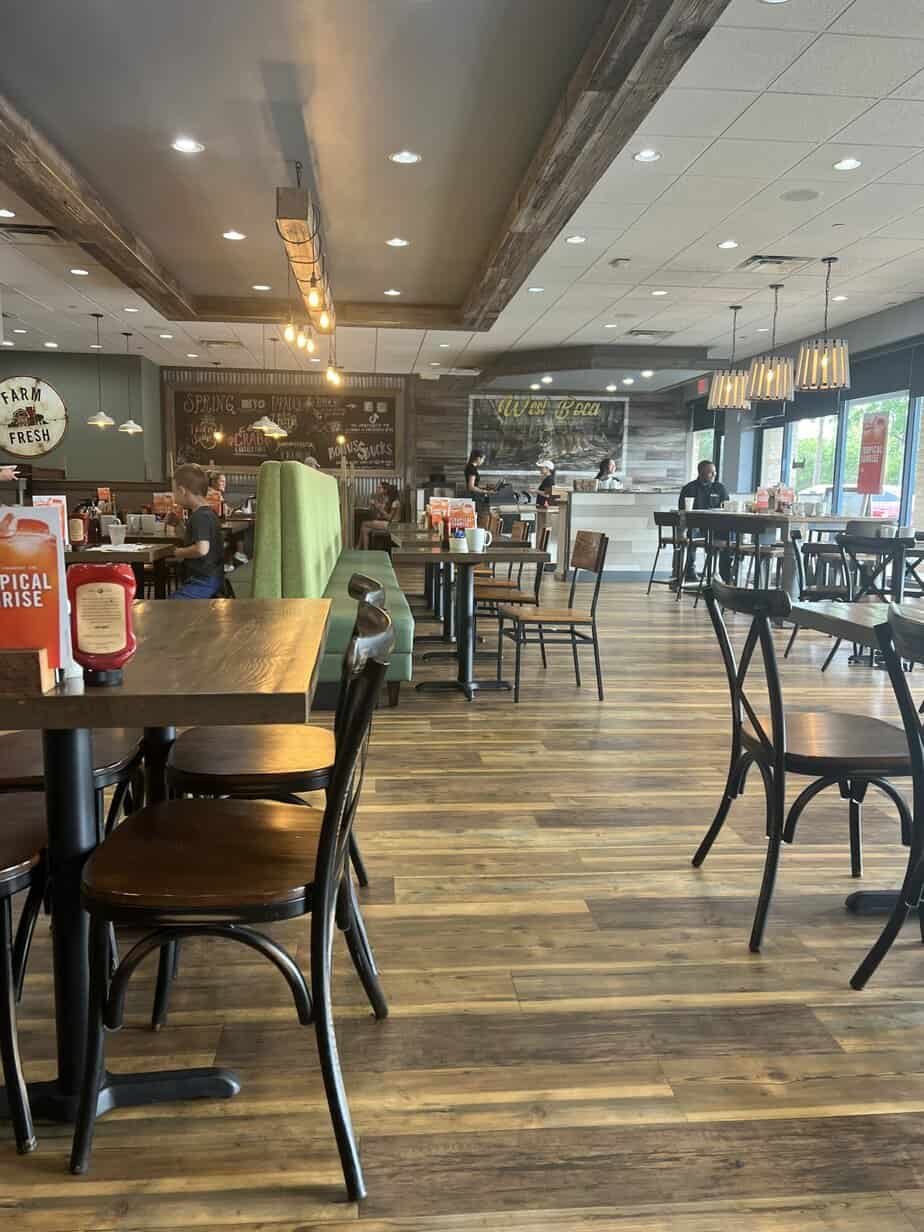 Since moving to Florida I've been going to First Watch quite a bit. My family and friends love it. I can easily say that First Watch is the most popular breakfast spot in South Florida. On Saturday and Sunday the wait can be up to 45 minutes for a table!
Since it's a bread heavy restaurant without many vegan options I always found it hard to eat there. However, over the last few years they've added gluten free menu items and non dairy milk.
First Watch Was Awarded as The Top Food Allergy Champion
First Watch was awarded the number one Food Allergy Champion in 2019 for making huge strides in their efforts to prevent allergic attacks in their restaurants. Here are some of the notable steps First Watch has taken to keep customers safe.
"First Watch has made several notable strides recently in the food allergy and safety space, including developing its quality assurance manager as an AllerTrain Master Trainer and certifying its senior operations leadership team.
The restaurant company developed custom food allergy training materials for back-of-house staff to increase awareness and implemented an American National Standards Institute-accredited FoodHandler training program to all frontline employees. In addition to extensive training initiatives,
First Watch updated its website with an online interactive nutrition calculator and allergen list by menu item, after partnering with MenuTrinfo to update its nutritional analysis to ensure FDA menu labeling regulatory compliance and help the customer make informed, safe decisions.
First Watch also recently updated and improved its in-house allergen workflow process for special dietary requests and is in the process of launching a new online food allergy video through its virtual learning academy to increase knowledge among staff and management in all its restaurants." – newsmakeralert.com
First Watch Allergy Guide with PDF Code
I have to say that I'm quite impressed with First Watch. When I do the research for these menu guides I'm often surprised by how little information I can find on the restaurant's website.
First Watch takes their nutrition allergy information seriously. They provide readers with this helpful PDF guide titled, "Allergen Guide, 2024 Seasonal LTO National Menu."
In this guide First Watch checks off which items have allergens including wheat. The allergens included on this chart are soy, wheat, dairy, fish, shellfish, milk, peanuts, sesame, tree nuts, celery and gluten!
Not only is all of this information include, but a QR code is provided on the document that you can scan to get even more up to date allergen information.
While this document is helpful, it's kind of hard to read. The font is small and there are so many menu items and allergens that it can be overwhelming to read. So I simplified it for you with this gluten free specific menu guide.
First Watch and Cross Contamination
Last time I was at First Watch I asked my waitress lots of questions about the menu in regards to gluten. She warned me first hand that if I was very sensitive to gluten that nothing is truly gluten free.
The thing is, the First Watch kitchen doesn't prioritize gluten free menu items so they do not designate a specific area of the kitchen to gluten free food prep. Since there is no designated gluten free work surface or kitchen equipment there will ALWAYS be risk of cross contamination.
Because of this, First Watch doesn't claim that many of their items are gluten free. However, simply swapping out the regular toast for their gluten free bread will make an item gluten free sans the risk of cross contamination.
First Watch Gluten Free Menu Items
Fresh Juices
First Watch Kale Tonic – this is my favorite juice at First Watch. I even made a copycat version!
Purple Haze
Morning Meditation
Gluten-Free Options from the "Healthier Side" Menu
First watch serves a lot of heavy foods like pancakes and waffles. For those looking for healthier options the, "healthier side" menu has some good options. While all of the options have wheat bread you can swap any of them out for gluten free bread.
Avocado Toast
Healthy Turkey
Tri-Athlete
Note that these items from the healthier side menu are NOT gluten free:
The Items that are not gluten free and cannot be made gluten free from the "healthier side" menu include the:
Sunrise Granola Bowl – the granola has gluten
Steel Cut Oats – the oats are not certified gluten free
AM Superfoods Bowl – has granola with gluten
Gluten Free Items from the "Egg-Sclusives" Menu
Please note that eggs are naturally gluten free. The source of gluten from these menu items would come from the bread or other items. In many cases the wheat bread can be swapped out for gluten free bread which will make the menu item gluten free.
Farm House Hash – Swap out the wheat bread for gluten free toast
Market Hash
Chickichanga – Order it without the tortilla which is the only source of gluten
Parma Skillet Hash – Swap the wheat toast for gluten free toast
Bacado Omelet- Swap artisan toast for gluten free toast.
Ham & Gruyere Omelet – swap out artisan toast for gluten free toast
Chile Chorizo Omelet – Swap artisan toast for gluten free toast.
Morning Market Veg Omelet – Swap artisan toast for gluten free toast.
Inspired Italian Omelet – Swap artisan toast for gluten free toast.
The Works Omelet – Swap artisan toast for gluten free toast.
Frittata Rustica – Swap ciabatta bread for gluten free toast.
Smoked Salmon and Roasted Veggie Frittata – Swap ciabatta bread for gluten free toast.
Gluten Free Menu Items from the "From The Griddle" Menu
Unfortunately there is absolutely nothing that is or can be substituted to become gluten free from the, "From the Griddle" menu. There's gluten in everything including the waffle mix and the pancake batter.
Gluten Free Menu Items from the "Power Bowls" Menu
We're in luck! Both items from the, "Power Bowls" menu are gluten free without any substitutions needed! First Watch uses quinoa as the grain base for these bowls, and it just so happens that quinoa is naturally gluten free. Here are your options:
Power Breakfast Quinoa Bowl
Pesto Chicken Quinoa Bowl
Now Let's Take A Look At the Gluten Free Salad Options
Salads are usually the easiest thing to find gluten free at any restaurant. Let's see how the First Watch salads stand up to the gluten free challenge!
It looks like all of the salads can be ordered gluten free as long as you leave out the ciabatta or sour dough bread that's served on the sides. Here are your gluten free First Watch salad options:
Super Food Kale Salad – Leave out the ciabatta or swap for gluten free bread
Chicken Avocado Chop Salad – Swap the ciabatta for gluten free toast.
Cobb Salad – Leave out the ciabatta!
Sweet Honey Pecan Salad – Leave out the sourdough!
Can First Watch Sandwiches be Made Gluten Free?
Well, you can't make a sandwich without bread. So as long as the ingredients in the sandwich don't have gluten you can always swap the artisan bread for two slices of gluten free bread!
Let's look at the sandwiches that can be ordered gluten free. Keep in mind that none of these sandwiches are gluten free as they come on the menu. You must ask for gluten free bread!
IMPORTAINT NOTE: Keep in mind that I've listed these sandwiches that can be ordered gluten free but this does not include the soup that the sandwich comes with. Some of the soups are gluten free but not all. You can order your sandwich with a side of market vegetable soup or chicken chili soup without crackers.
The dressing for the dressed greens are gluten free so those are safe!
Monetary Club
BLTE
Baja Turkey Burger
Market Veggie
Roast Beef and Havarti
Ham and Gruyere Melt
Veggie Burger
Chicken Salad Melt
Gluten Free Soups At First Watch
Market Veggie Soup with no Crackers
White Bean Chicken Chili with no Crackers
Kid's Menu Gluten Free Items at First Watch
More and more children are getting diagnosed with celiac disease or a gluten intolerance. As a family friendly establishment First Watch needs to have gluten free items for kids to enjoy. Unfortunately they don't have many. Here's what you can relatively safely order your child.
Kid's Bacon and Egg with Toast and Fresh Fruit – Swap out the toast for gluten free
Kid's Grilled Cheese – Swap the sourdough bread for gluten free bread.
Gluten Free Sides and Small Plates
Plain Grits with Butter
Cheesy Grits
Fresh Seasonal Fruit
Fresh Seasoned Potatoes with Onions
Gluten Free Toast With Preserves (no butter)
Hardwood Smoked Bacon
Pork Sausage Links
Savory Chicken Sausage Patties
Turkey Sausage Links
Lemon Dressed Organic Mixed Greens
Million Dollar Bacon
Gluten Free Beverages at First Watch
While I already covered that all of the juices are gluten free. I'm happy to report that all of the drinks on the menu at First Watch are gluten free without substitutions needed. That's right all of the juices, coffee drinks and herbal and black teas are gluten free!
In Conclusion
I was able to write such an extensive First Watch gluten free menu guide due to the company's honesty and responsibility towards their customers. All of this information was easy to find.
The PDF chart I linked to above is hard to read. I've gone through it and typed out all of the gluten free options. If you have additional allergies you should check out the PDF and the First Watch website for yourself.
Sources