Are Chipotle chips gluten free?
Are Chipotle chips gluten free?
Quick answer: Yes Chipotle chips are completely gluten-free! These popular chips are made from corn (which is a naturally gluten-free grain) and are also cooked in a dedicated gluten-free fryer. Despite the low chance of contamination when it comes to their tortilla chips, the chance is still there. Those with celiac disease and high gluten sensitivity should keep that in mind and proceed with caution!
Make sure to check out my Chipotle gluten free menu guide!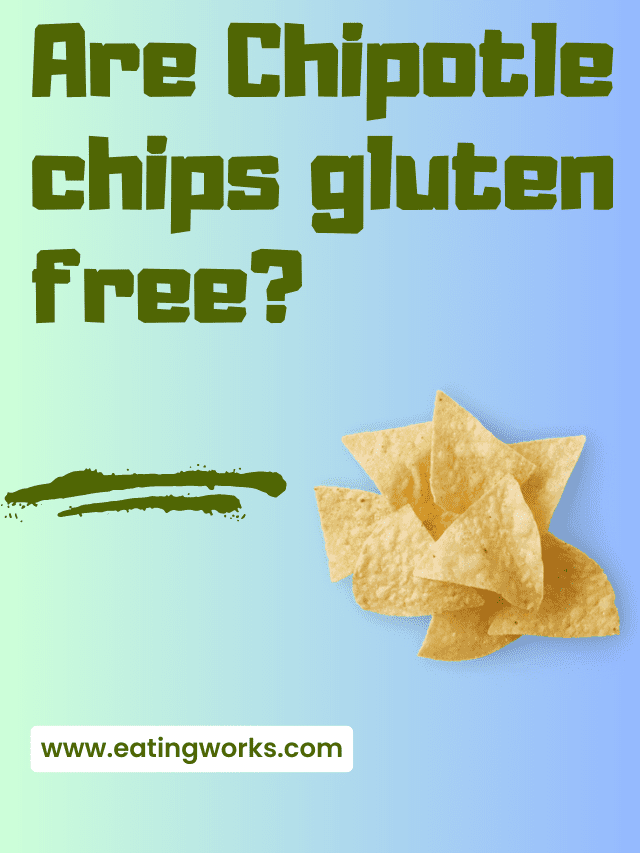 This post may contain affiliate links. As an Amazon Associate I earn from qualifying purchases at no cost to you. See my Affiliate Disclosure to read my policy and more about affiliate links.
Table of Contents
Ingredient list for Chipotle tortilla chips!
Taken directly from Chipotle's website, the ingredients in their tortilla chips include corn masa flour, salt, sunflower oil, and water.
Copycat Chipotle tortilla chips gluten free recipes!
These homemade corn tortilla chips are baked to perfection in the oven and seasoned lightly with salt. Using only three ingredients, you'll get deliciously crisp gluten free tortilla chips that taste just like Chipotles in under 20 minutes!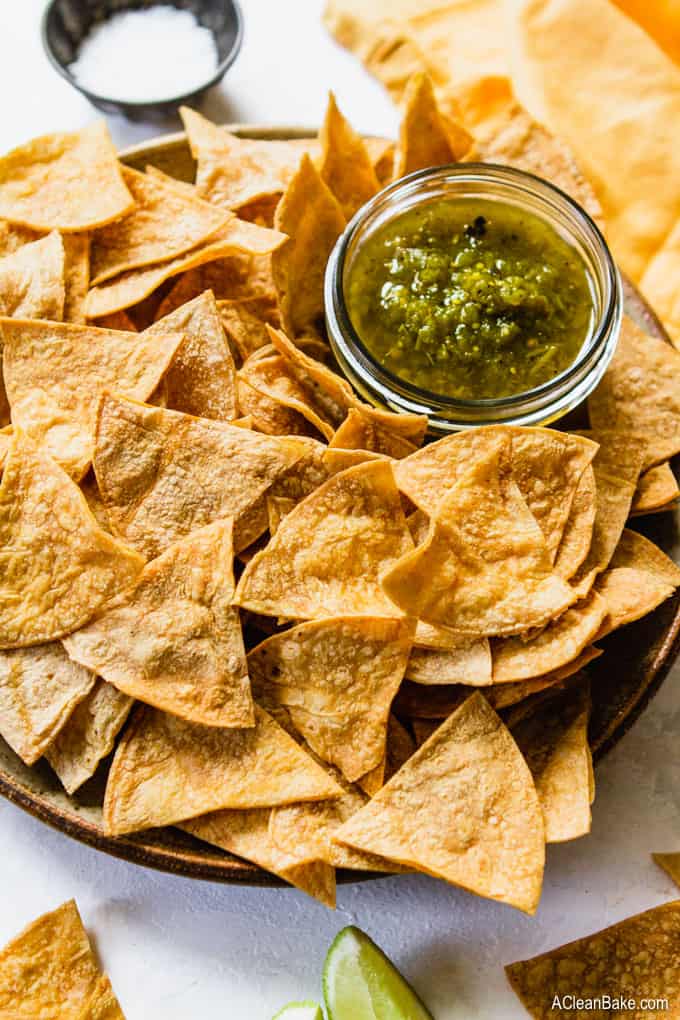 Once you've tasted homemade, chipotle restaurant-style gf tortilla chips, you'll never reach for a store-bought chip again! These chips are sturdy and crisp, ideal for dunking, and salted to perfection. Plus, they are baked, not fried!
Prepare the most crispy, crunchy, and tasty keto tortilla chips with only a few simple ingredients. They taste identical to Chipotle's classic tortilla chips you know and love!
On a keto diet? Make sure you check out my keto Chipotle menu guide!
Other Gluten Free Fast Food Articles!
Other Gluten Free Menu Guides!